Amazing Vertical Garden Building That Can Turn Heads
|
A vertical garden building is not as uncommon as we like to think they are. However, finding something really unusual… Now that is something different.
We have featured a house with multiple gardens, an eco-friendly hotel and even a green loft! This one right here is simply unbelievable!
Looking at this structure from afar reminded us of an old building, overgrown with plants, abandoned and unattended.
But a closer look at it completely changed my mind! I never imagined a building could look like a garden. Literally.
This vertical garden in the city of Vitoria- Gasteiz took my breath away! Its exterior has been made for the Palacio de Congresos Europa (Palace of Congresses Europe).
Designed by Urbanarbolismo, the plant facade has been made to help bring the ecosystem Alava city center. With a total area of 1492m2, of which 1000m2 are a hydroponic vertical garden system f + p and 492m2 are made of climbing plants covering the windows, the vertical garden is a wonder to behold.
The garden has used more than 33,000 native plants of different varieties from Alava and the Basque Country.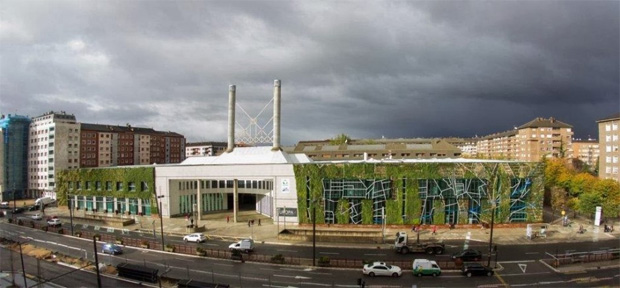 One of the reasons in creating the vertical garden building was to improve the energy consumption of the Palace of Congresses. The vertical garden "f + p preplant " system adds a thermal resistance of 2,644 m2.K / W . This represents a 270% increase on the existing facade insulation, resulting in energy savings.
Great huh? Now, who would've thought that figure can be achieved! We certainly didn't think so!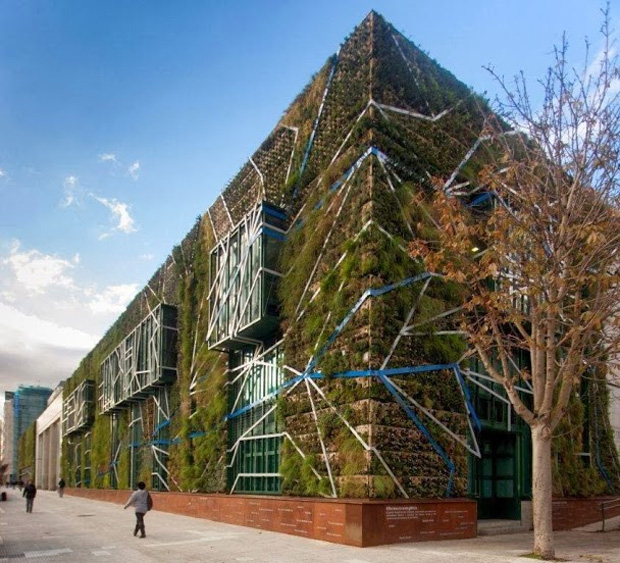 A socket backlit corten steel is placed at the base of the vertical garden building. Here, an explanation of the composition of the vertical garden as well as its ecosystems is seen.
Kids and those who love learning new things will surely love reading the entire base! We'd personally take the time to read all that too!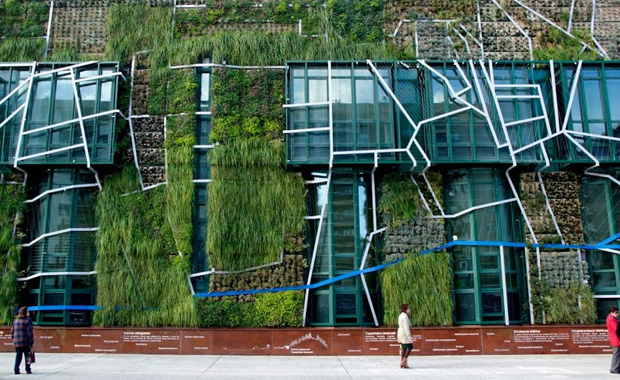 The exterior of the vertical garden building is completely bizarre and needs a bit of time to get used to. But it certainly is a head-turner!
One wouldn't be expecting that this is a place where people actually go to!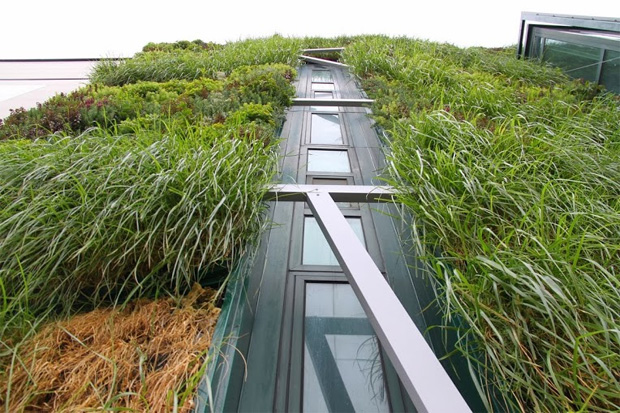 Take a look at this view of the wall! Imagine walking unto it! Wow!
At this angle, you wouldn't think it is part of a big structure, and certainly not of a building!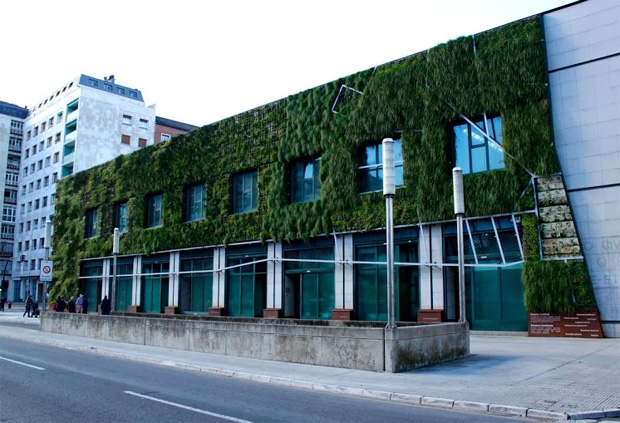 This portion of thevertical garden building looks quite amazing. I wouldn't mind passing here daily, would you?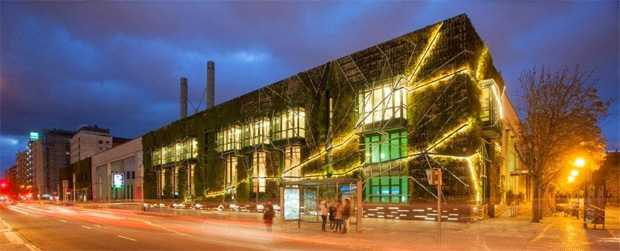 At night, the portion of building lights up and illuminates it. Wow! Talk about dazzling lights!
The vertical garden building provides an interesting addition when walking in the center of Vitoria- Gasteiz. It would be like being reminded to take care of Mother Earth and at the same time enjoying the view that the structure offers!