55 Classy Sofa Table Designs For The Living Room
|
There are furniture fixtures that are a must in the living room—a sofa, a coffee table, and a television. You can't find a living room without any of these. These are features that are needed for the functionality of the space more than for aesthetics. But sometimes, some furniture pieces are added to bring more style to the room.
One of these is the sofa table. A sofa table is a long, narrow table placed behind the sofa for storage purposes as well as for decoration. It's not a necessity to many when you have shelves or cabinets or even a center or coffee table in the living room. With various sofa table designs, it is a feature that is considered a classic and versatile piece that should make its way to your living room too.
Where should a sofa table be placed?
A sofa table is placed behind the sofa. This is mainly what sets it apart from a console table, as both have been used interchangeably a lot. While a sofa table was set behind a sofa, the console table is placed against a wall. Though, there are times when a sofa table is placed between a wall and a sofa.
Moreover, some sofa table design parameters need to be in consideration before placing just any sofa table behind just any sofa.
How to choose sofa table?
When choosing a sofa table design, it's not all just about which one has the best silhouette that you personally like. There are four main areas that you need to remember before choosing the right sofa table.
1. Placement
A sofa table is placed behind the sofa. Sometimes, it is used as a buffer between the sofa and a wall, or uncommonly between a sofa and another sofa. In the cases where the sofa table is mostly hidden, you need to consider how much of the table's silhouette or details matter. And when it's somewhere along foot traffic, you need to make sure that there is still enough comfortable space for people to walk around.
2. Size
This brings us to the right size for your sofa table. The general rule of thumb is that the sofa table should not exceed the height and length of the sofa. Your sofa table should be either as tall or lower than your sofa. Though length varies depending on the table, there should at least be 6 inches between the sides of the table and either end of the sofa. The width of your sofa table will depend on your preference but keep in mind to allow for foot traffic.
Make sure you measure your sofa first before selecting a sofa table.
3. Style
Of course, one of the most important factors in interior design is keeping up with the theme or style of your space. Wherever you decide to place your sofa table, it must be in a style that coordinates with the rest of the room. The style also aligns with the placement of the sofa table. For example, if your sofa table is going to be placed between the sofa and wall, focus on the style and look at the table from the top. If it's in the open, pick a sofa table design that emphasizes it as an accent feature.
Lots of people like matching furniture. Luckily, there are sofa tables that can be bought in matching sets with coffee and side tables.
4. Function
How you're going to use your sofa table should factor in with your selection. If you're going to use it for additional storage, choose a sofa table design with shelves or drawers, or both! If you're going to use the tabletop to display heavy items, a glass top may not be the best. And a sofa table between the sofa and the table can be simple. Drawers would not be of any use in this case at all.
What is the correct size for a sofa table?
Sofa table designs come in various sizes. The standard sofa table can range from anywhere between 30 to 36 inches tall, 24 to 48 inches long, and 12 to 15 inches wide.
Should the sofa table be higher or lower than the sofa?
The general rule is that a sofa table should not be higher than your sofa. A good sofa table design is either as high or lower than the sofa.
Sofa Table Designs for Inspiration
Now, let's check some sofa table designs that will get heads turning!
Delphos

A sofa table design with shelf levels like this allow for assorted things to be stored/displayed. You can even display a small planter.
Francessca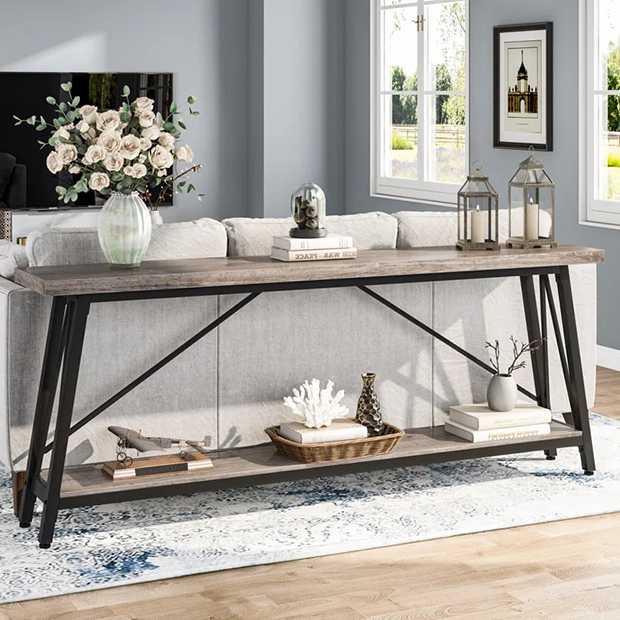 The splayed legs give this sofa table a beautiful silhouette that would look preferably better behind a longer sofa.
Gautreaux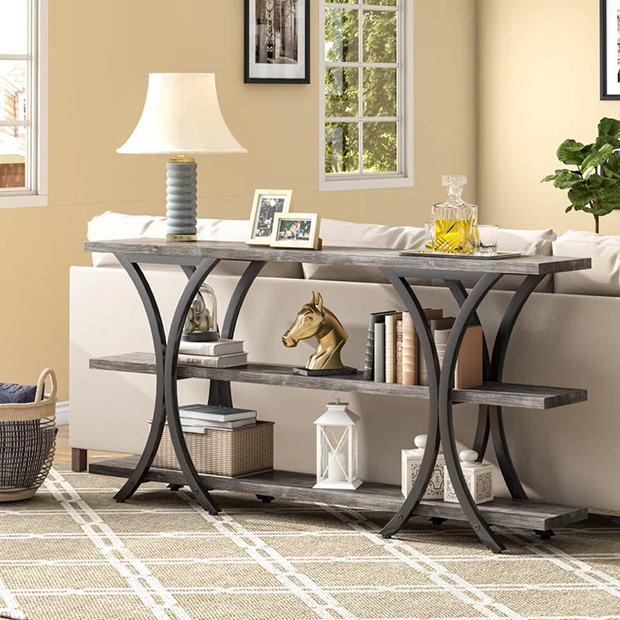 If you want to add an industrial element to your living room, this sofa table design is surely a perfect choice.
Keellieh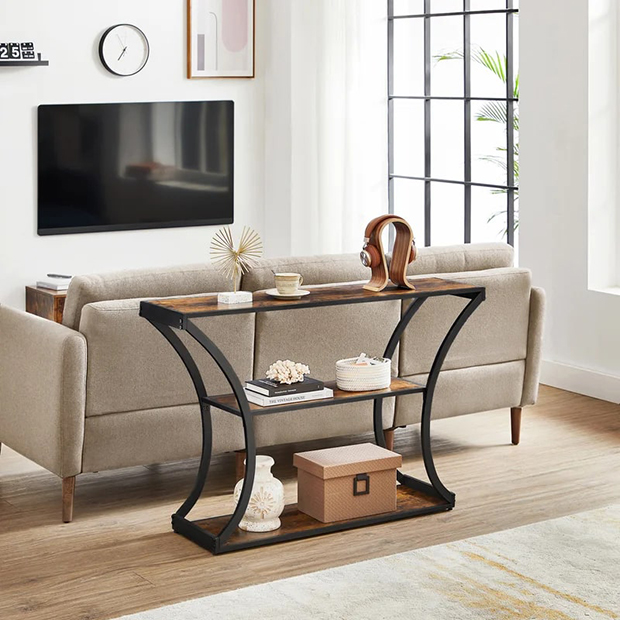 The curves create a stunning silhouette. Though, this means that there is limited storage or display space. This sofa table design definitely prioritizes aesthetics over function.
Jezebelle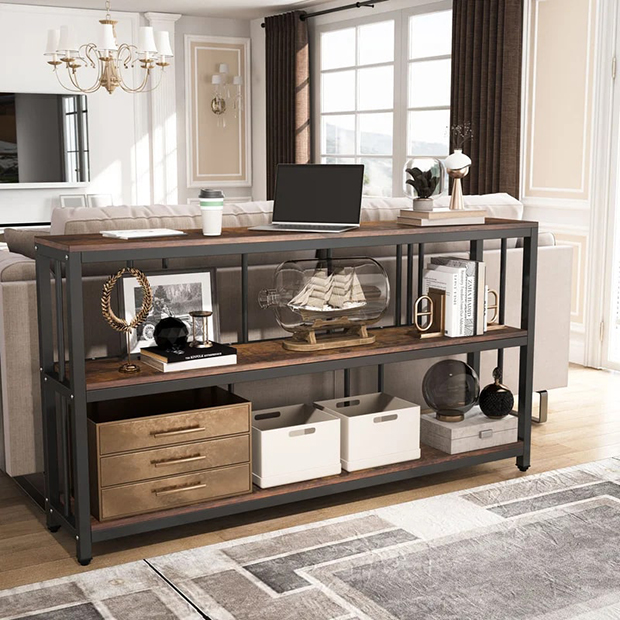 The modern industrial style of this sofa table can fit any modern living room design.
Alano-James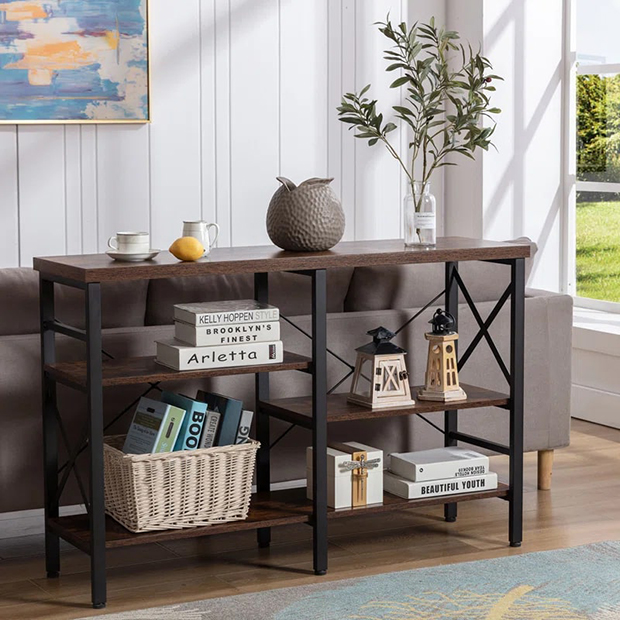 The lower shelves not being on the same level as each other makes way for a dynamic look. It also allows for objects of different sizes to be stored or displayed.
Rajen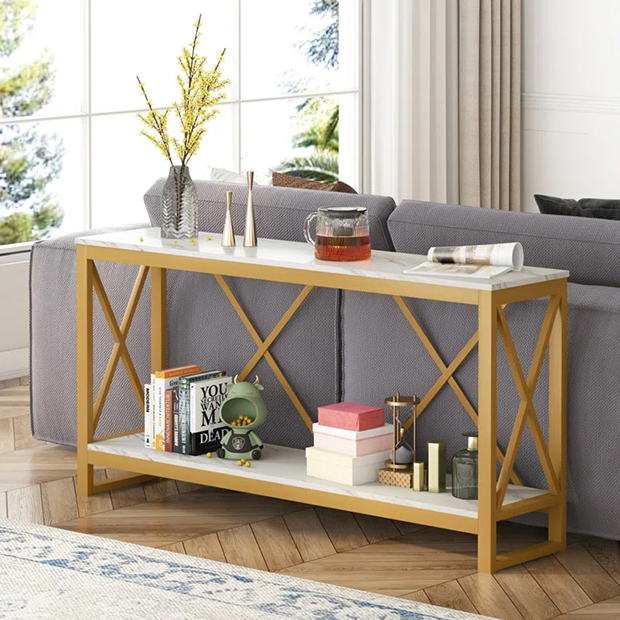 The golden finish plus the faux marble countertop will bring a luxurious appearance and charm into your living room.
Drexell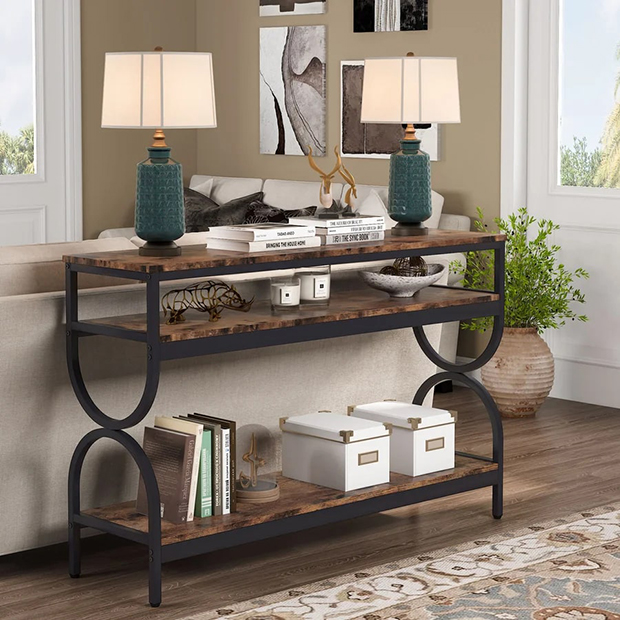 17 Stories
The retro look is certainly going to bring a refreshing charm to any living room. Thanks to its mix-material structure, it can fit in virtually any living room design style.
Korrion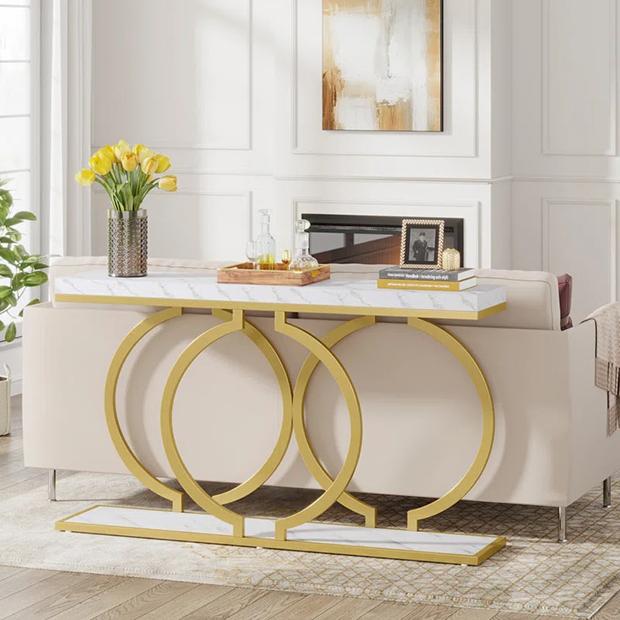 The ring designs give this sofa table an open and airy feeling, creating an illusion that it's more spacious than it really is.
Gallenz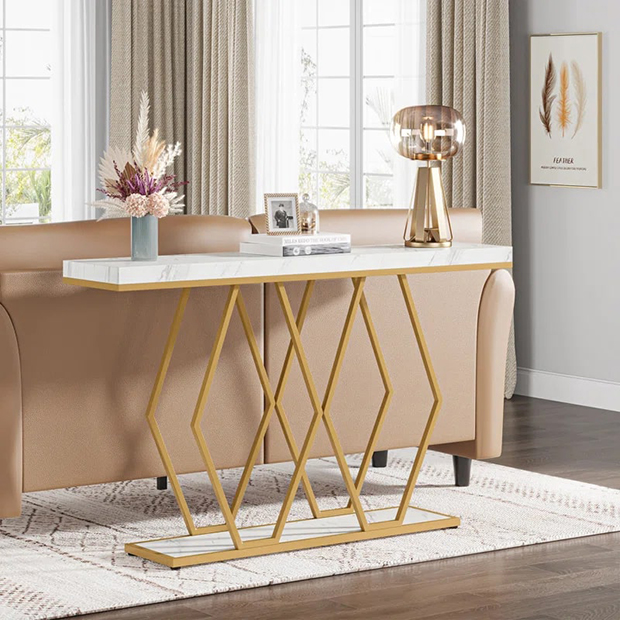 The geometric metal frames are stimulating features that certainly set it apart from all other sofa table designs.
Erlond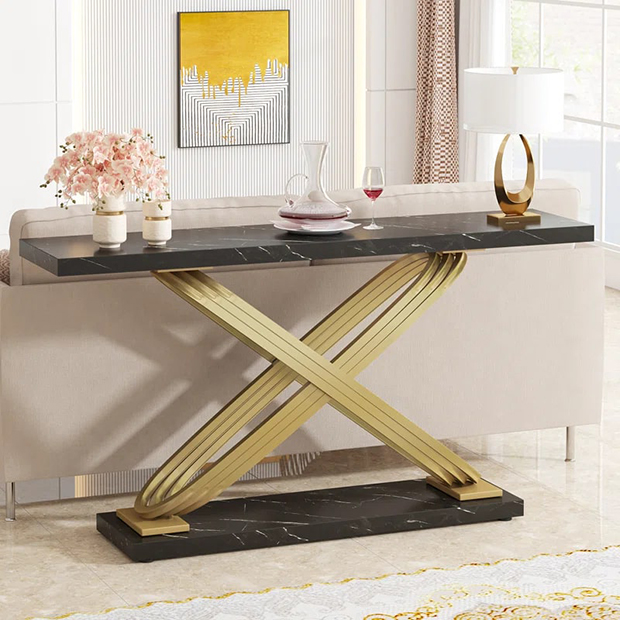 Mercer41
The elliptical frame with this black faux marble is reminiscent of the space theme. But the gold finish adds a sense of luxury.
Traditional Living Room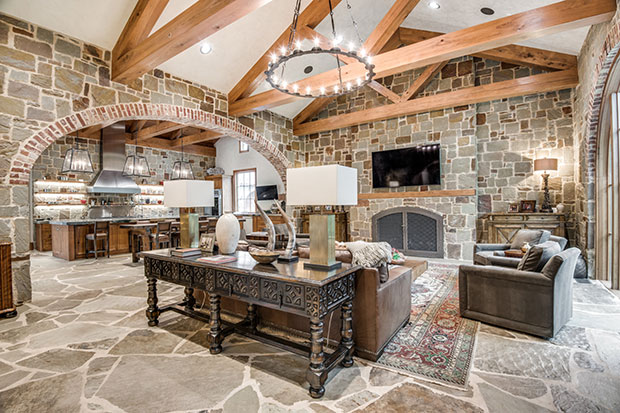 Vintage sofa table designs like this will definitely bring a certain level of class that no modern or contemporary sofa table can bring.
Preston Hollow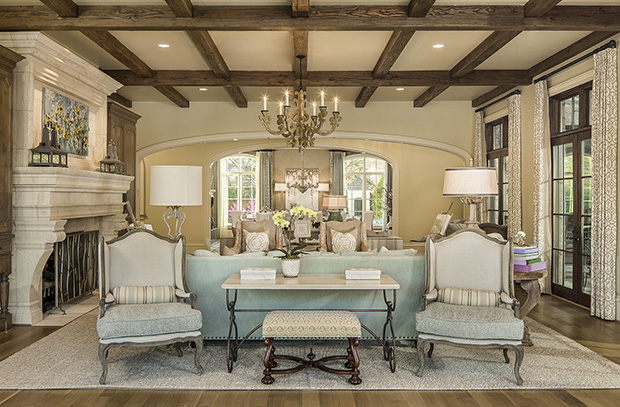 Overall, this seems to be quite a simple-looking sofa table design. But the curves of the iron leg frame certainly give it some personality.
Living Room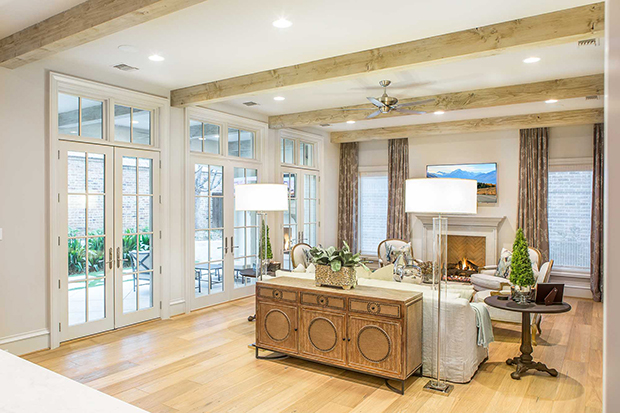 Platinum Homes by Mark Molthan
Some sofa table designs can look a lot like cabinets like this one thanks to the many storage spaces it provides.
Leiston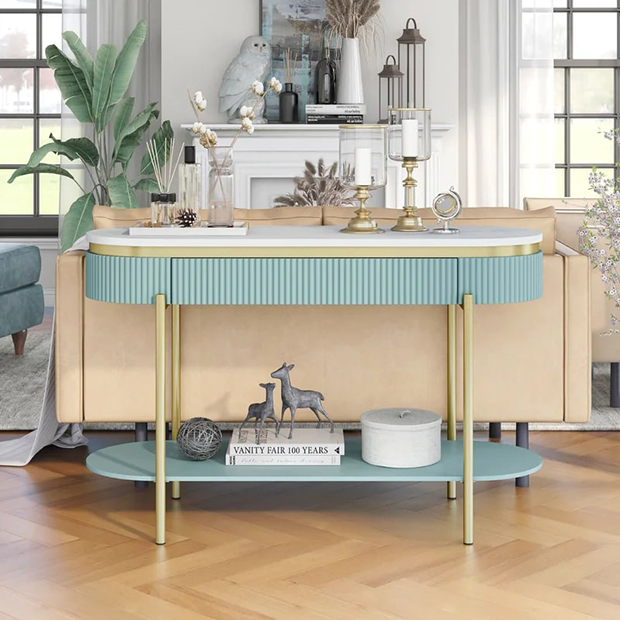 Willa Arlo Interiors
If you want to brighten up your living room, this blue-green sofa table with a sleek golden finish could certainly do the work.
Brockham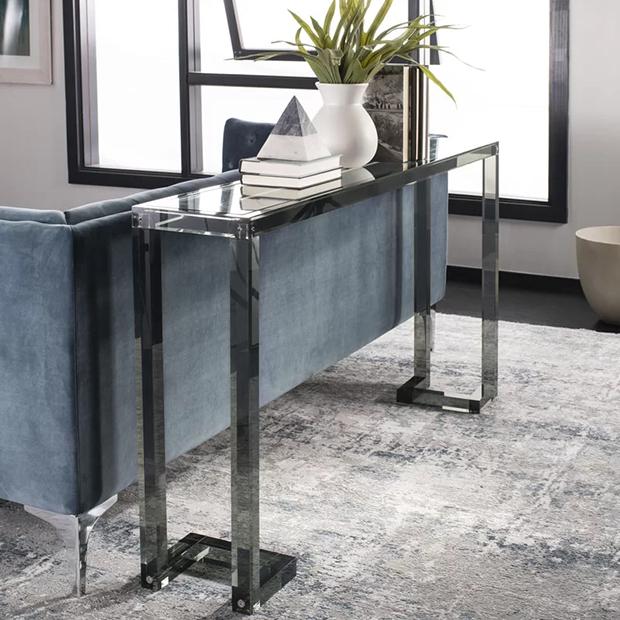 Change things up in your living room by opting for an acrylic sofa table instead of the regular wooden or metallic sofa table designs.
Toufik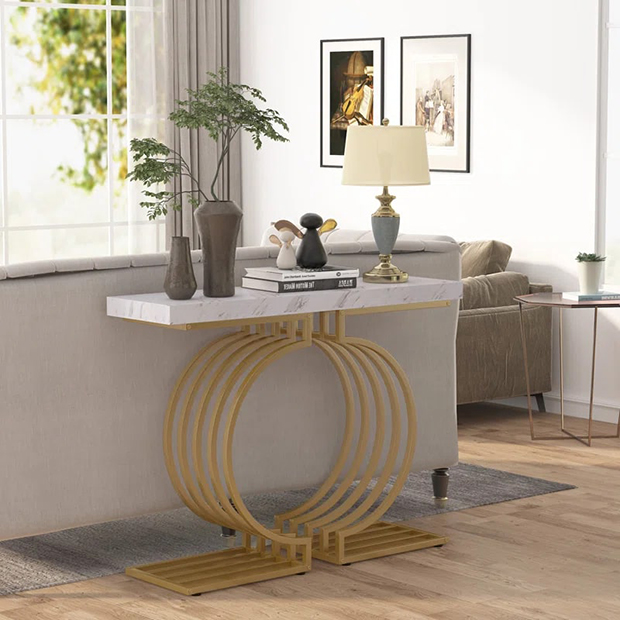 Everly Quinn
With an interesting leg frame design, this sofa table is surely going to turn heads.
Millis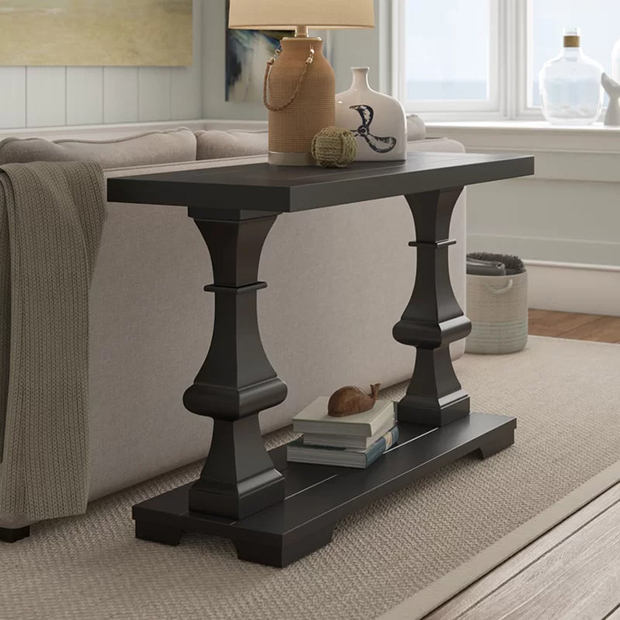 Greyleigh
The intricate design on the legs is enough to bring this sofa table to your consideration. It's especially perfect for modern and traditional homes.
1547 Loring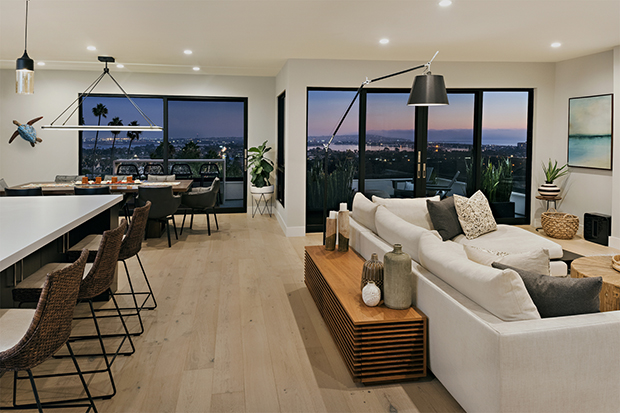 Tourmaline Boulders
While many sofa table designs offer plenty of shelves, this one doesn't. Its unique design though is going to attract attention.
Thuiscomen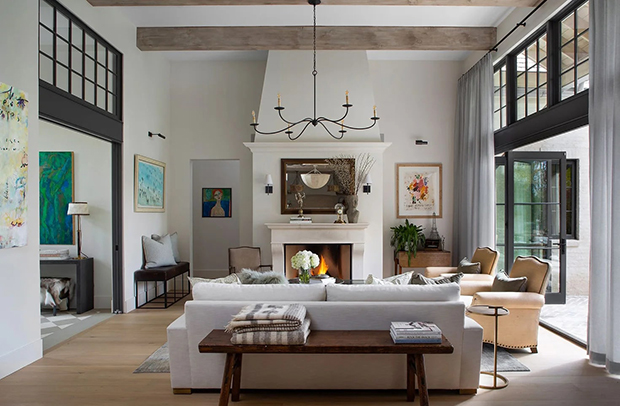 Sometimes a simple sofa table design like this is just perfect as it coordinates well with the rest of the living room furniture.
Jeritt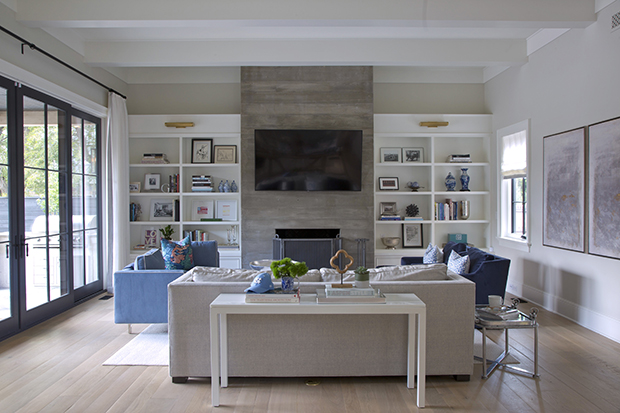 Another simple sofa table design but its clean, white finish blends so well with the living room furniture and finish.
Mevrou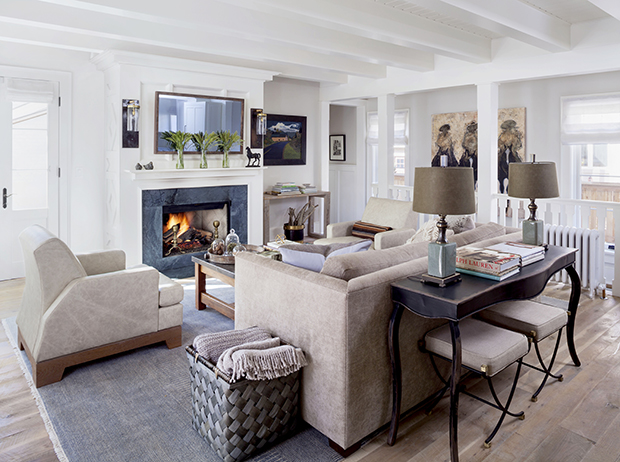 Chalet
Some homes pair their sofa tables with stools. So, if you can, get some stools to complement your sofa table like this vintage sofa table and its complementary stools.
The High-Rise Home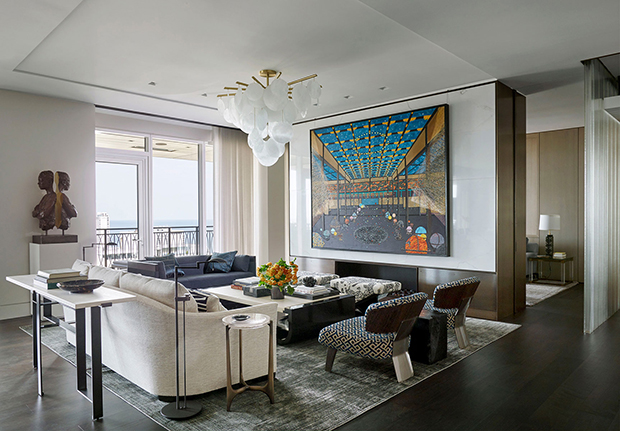 With its sleek leg frame, this sofa table is perfect for this contemporary living room.
Private Loft Residence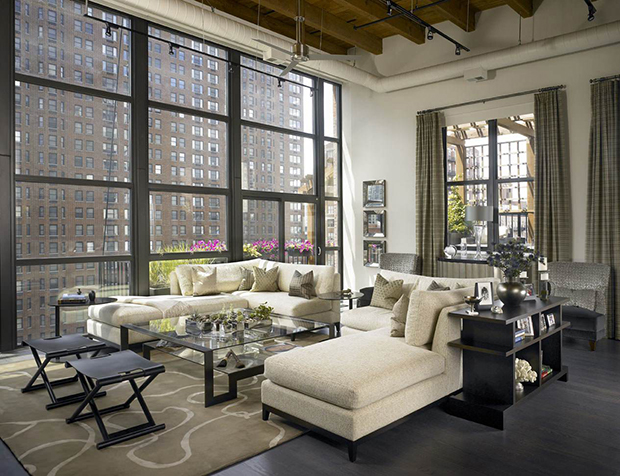 James Thomas Interiors
For L-shaped couches or sofas, you are graced with the option to position your sofa table this way.
Marylhurst 2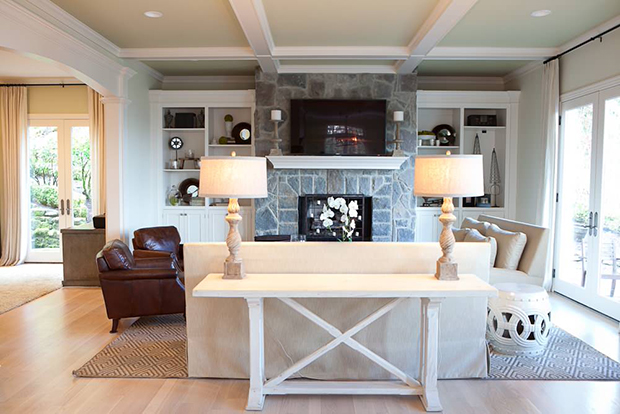 If you're looking for a modern farmhouse sofa table design, that's available too. This size and material are perfect to carry these two lamps.
NW 24th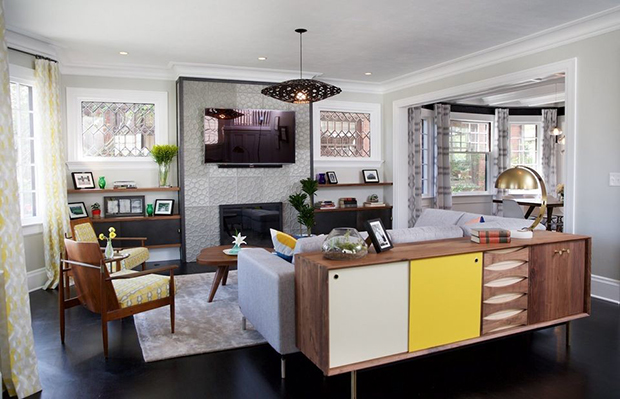 The different styles on the cabinet doors definitely bring so much personality to this sofa table. It also creates a more modern and trendier look.
White & Bright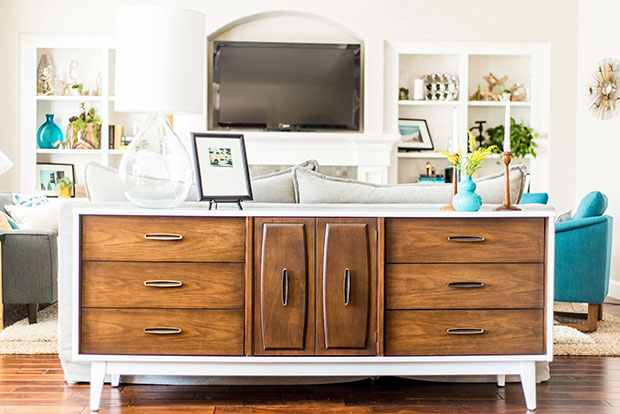 Jennifer Baines Interiors
With the drawers and cabinet, this sofa table is clearly made for its function but it doesn't like in visual appeal.
Winnetka New Construction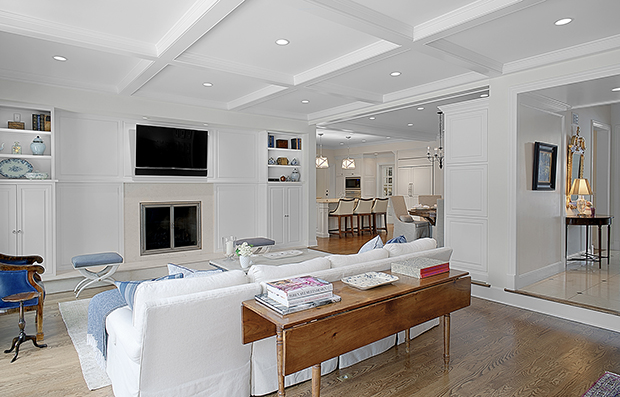 Lauren Coburn LLC
The most interesting aspect about this sofa table is that it can be extended and used for alternative reasons.
Defying Style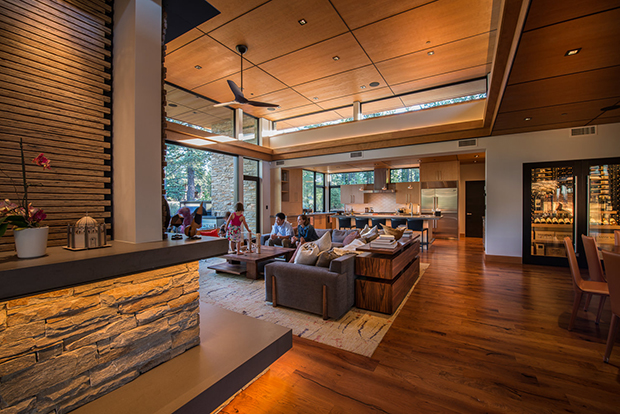 Crestwood Construction
A contemporary design that anyone who wants to keep their living rooms classy and trendy will surely look out for.
Cottage on Keowee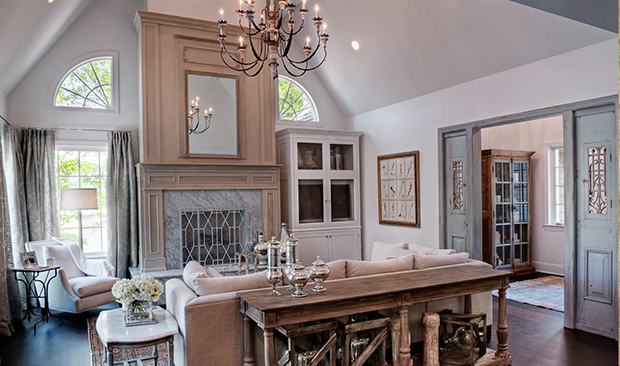 The vintage design is rightfully used to display vintage and antiquated decorative pieces.
Le Domaine De Provence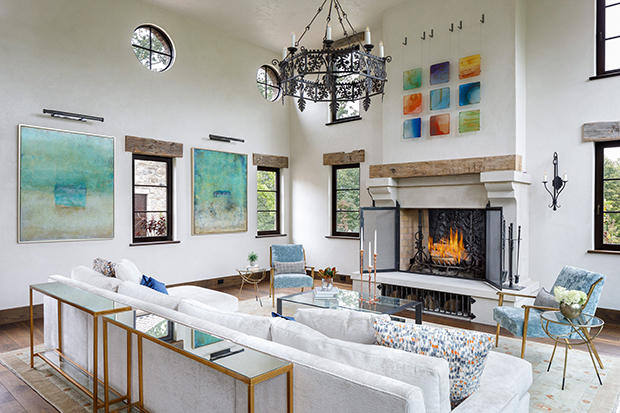 For long couches or sofas, you can double your sofa table like this. Though, it is best to pick ones that are slim or slender to not look bulky.
Lake Keowee Nantucket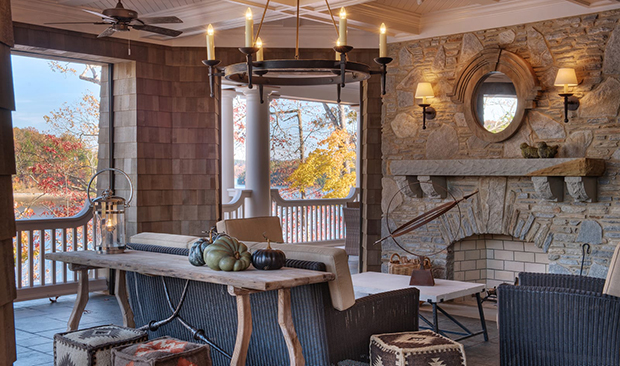 In a rustic mountain-style home, this reclaimed table is certainly the perfect choice.
Old World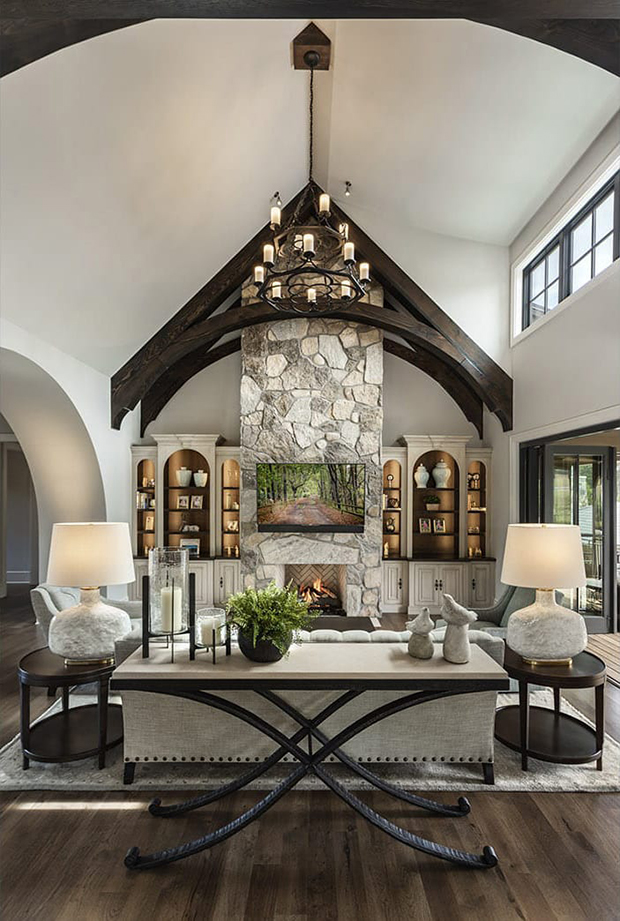 The leg design is very fitting with the design intricacies that this living room style evokes.
Eclectic Mountain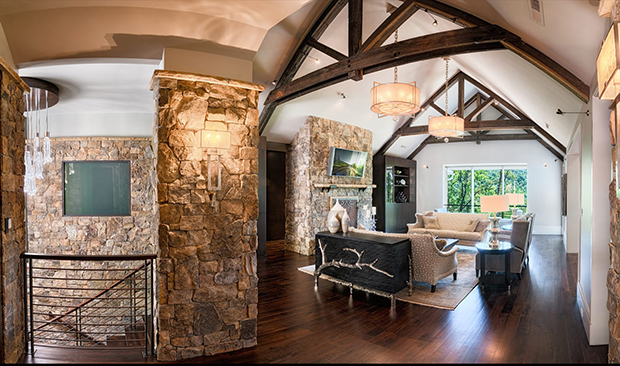 Gabriel Builders Inc.
The branch design on the cabinet cover aligns with the home's thematic style. And the metallic finish is an amazing touch of detail that gives this sofa table a glamorous look.
Cove Creek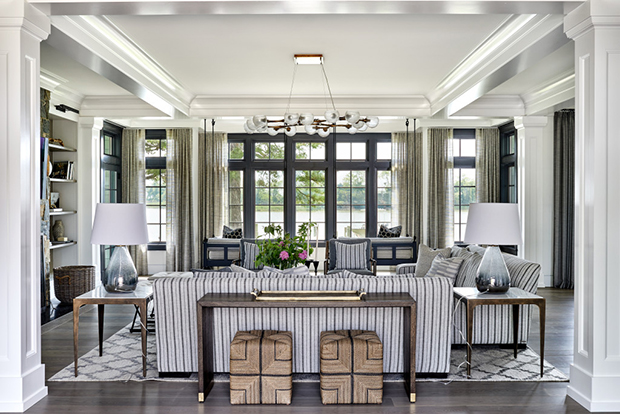 A nicely polished sofa table design that captures the alluring charm of this modern traditional living room style.
Modern Waterfront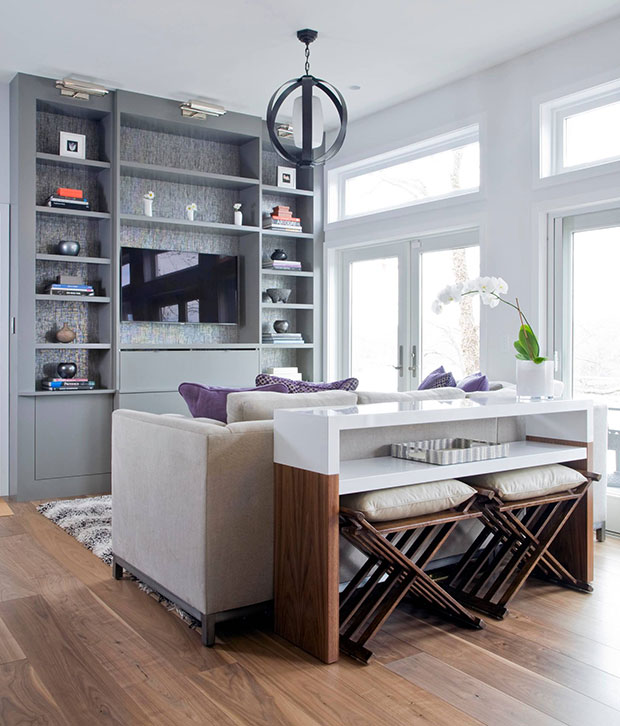 Erin Paige Pitts Interiors
The gloss finish creates an attractive contrast with the natural wood grain. Overall, it's a trendy and modern look that will surely catch the attention of the young ones.
Lincoln Place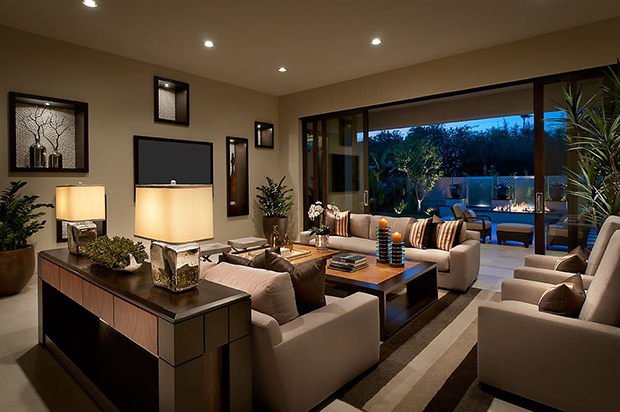 Ownby Design
You can also find sofa table designs perfect for modern or contemporary living rooms. The polished look and intricate design details will surely liven up your living room.
Williamsburg Residence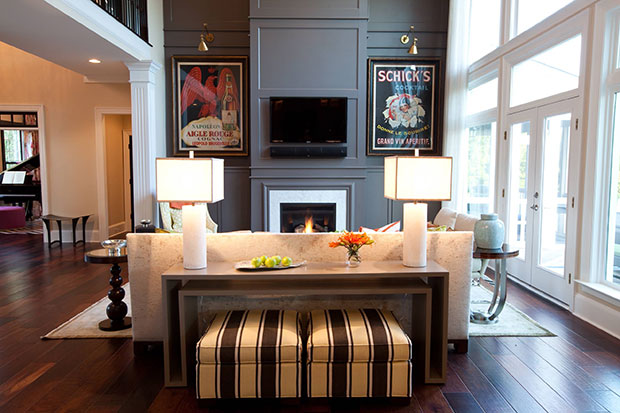 Emerald Hill Interiors
With its unique geometric silhouette, this sofa table is an interesting feature in this living room.
Springhill Farm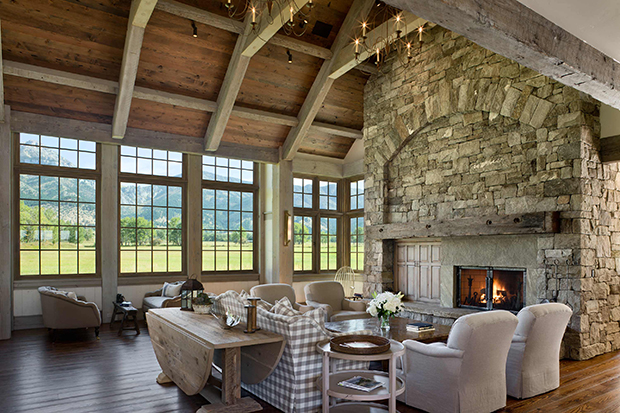 Locati Architects
This home gets creative by using a foldable table as a sofa table. It is likely that when it's not in use for dining, they use it as a sofa table.
Southern Hills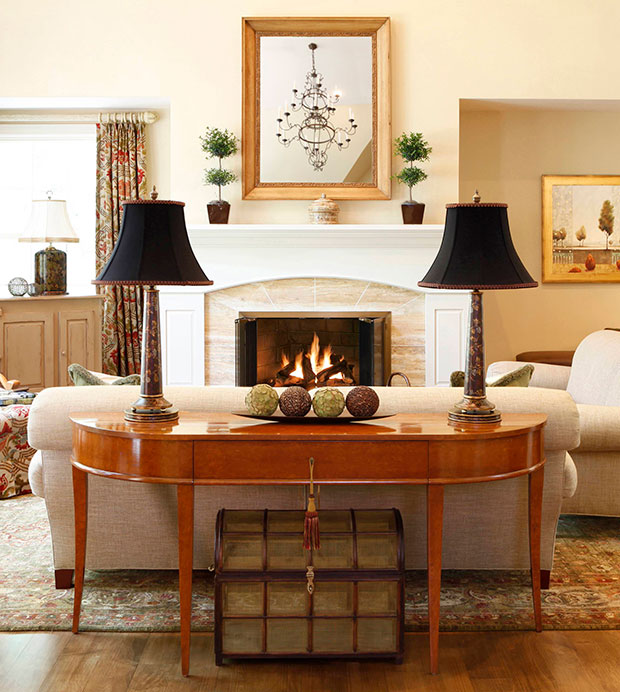 Deborah Leamann
, Unlike the usual sharp-edged sofa tables, this curvaceous silhouette is a refreshing style perfect for traditional homes.
Il Cortile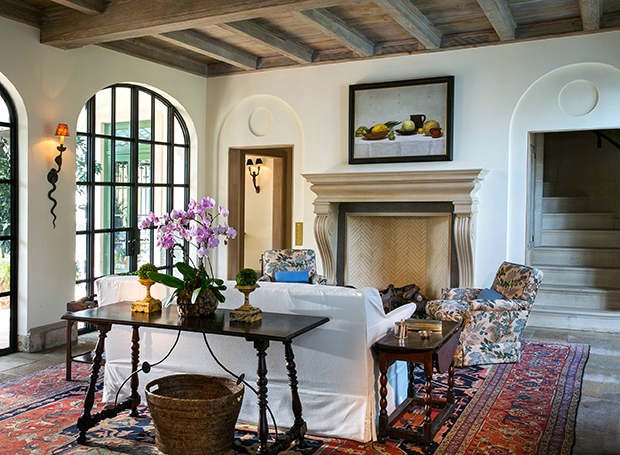 Fairfax & Sammons
The intricate designs on the legs capture the traditional elegance of this living room.
Equestrian Manor Transitional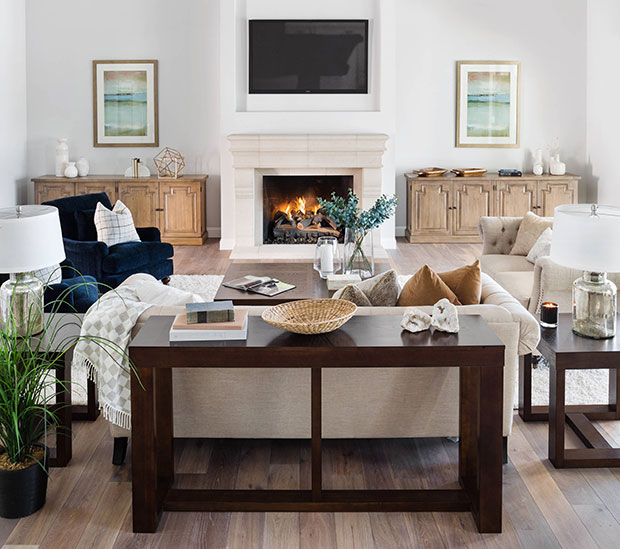 Moreau Design
Here, you can see the sofa, side, and coffee tables having a synchronous look. This is an easy way to bring a uniform look into your living room.
Cottage Remodel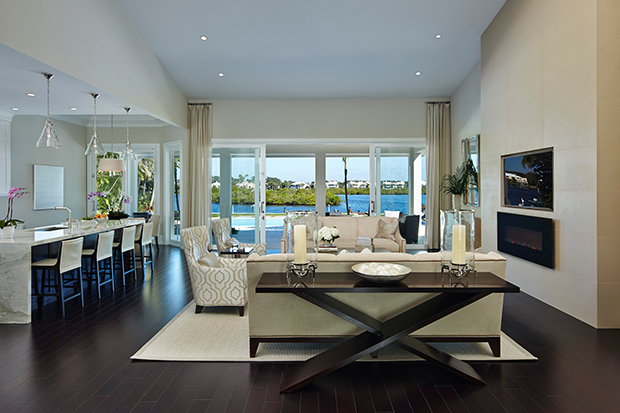 Turtle Beach Construction & Remodeling
The crisscross legs design is not your typical kind so it is quite the cool and refreshing take.
Beach Home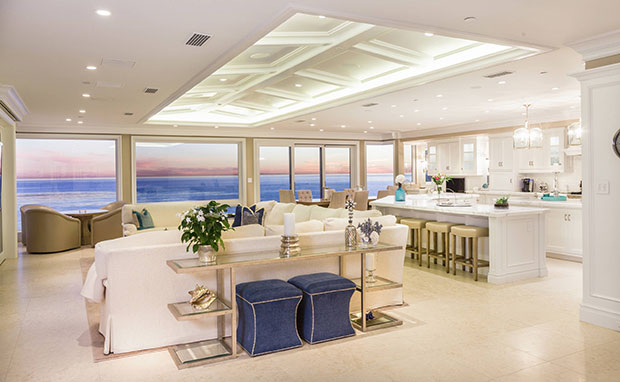 Monarch Development and Design
This sofa table is made of glass and metal which is quite fitting with the design style of this home.
Transitional Home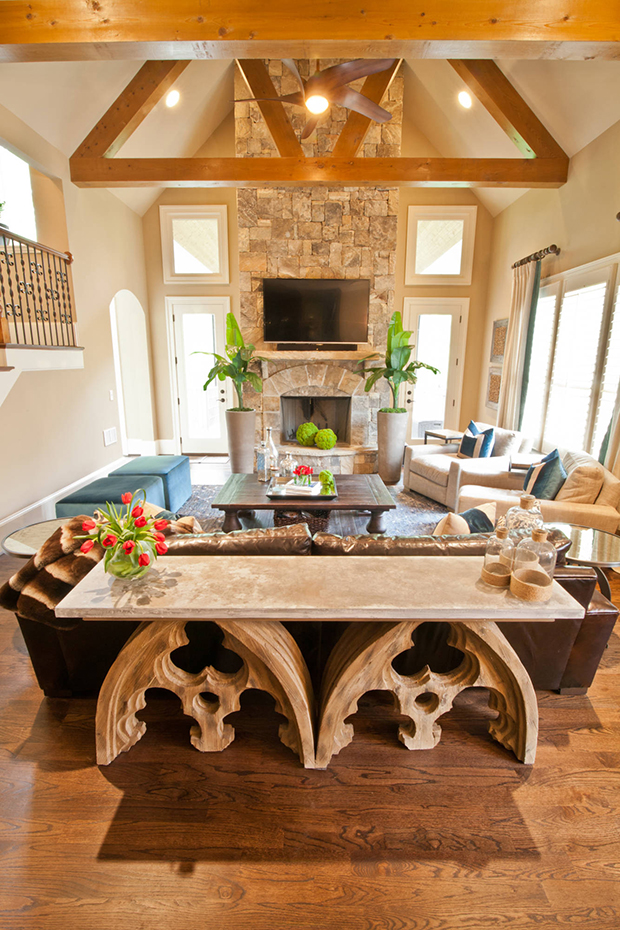 Just Benenate Designs, LLC
Now, this is quite the sofa table design. The carved intricated details will surely make a statement in any living room.
That's all for classy sofa table designs! If you didn't have one yet, surely this article should have encouraged you to get one.
Like This Post? Pin It!