Look At What They Did To This Loft. The Bathroom Is Just Amazing!
You will never think that this loft is a mere conversion of a commercial space. Just look at how beautiful it turned out to be! Anyone can live here especially with the sight of green bushes and plants all around the house. But the bathroom is certainly a hidden jewel. Instead of merely looking at it as a private space in the house, you will look at it differently once you see it.
Egue & Seta transformed a commercial space into a loft, located in Terrassa, Spain. The loft has an industrial feel while incorporating the beauty of nature into it. This loft is one of the most gorgeous ones that I have seen. And like what I said, the bathroom is totally breathtaking!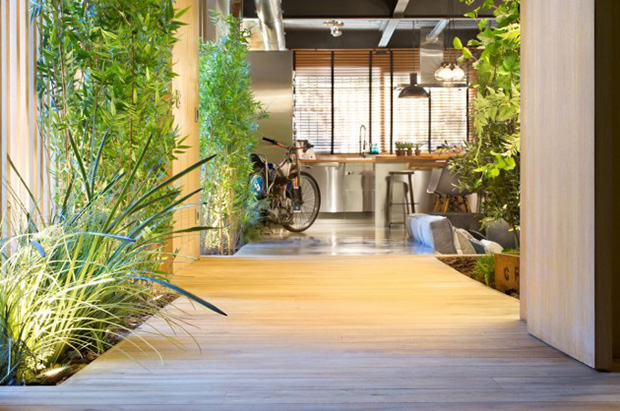 Welcome. This is the view that will welcome you to the loft. Isn't it very inviting?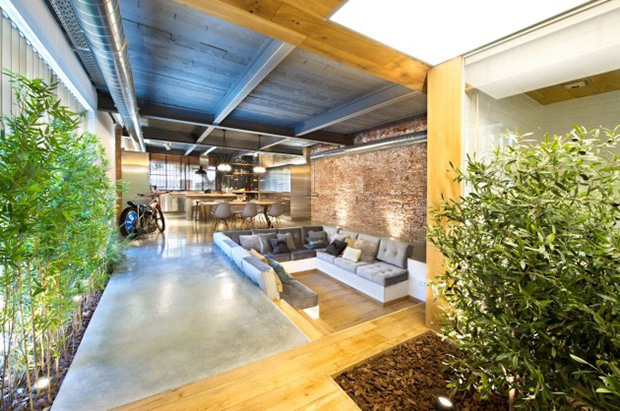 You will see plants everywhere as well as its industrial elements like the exposed beams and brick walls.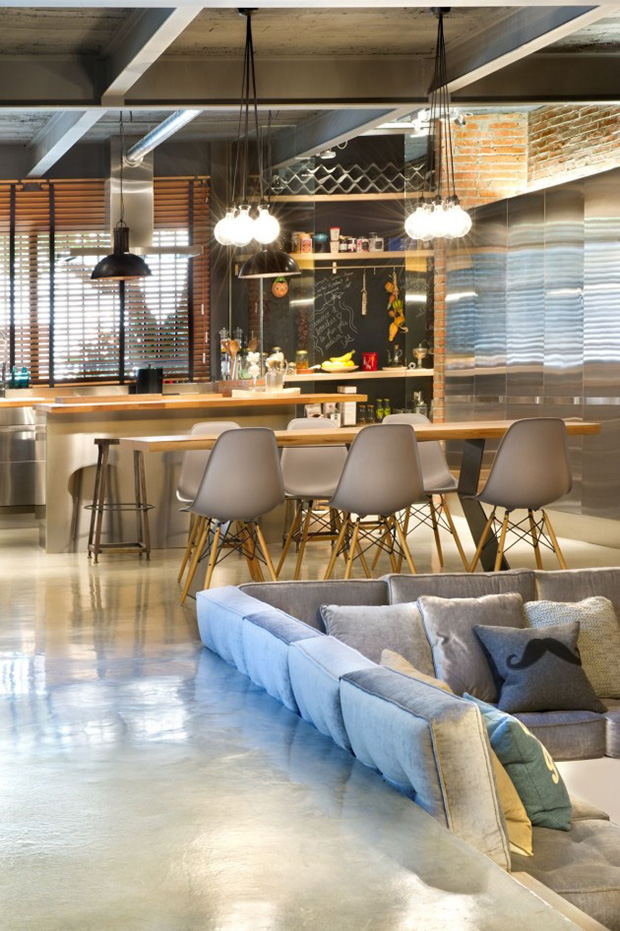 At the back of the dining area, you can see an industrial kitchen with large and shiny vertical stainless planes for the cabinet doors and side panels.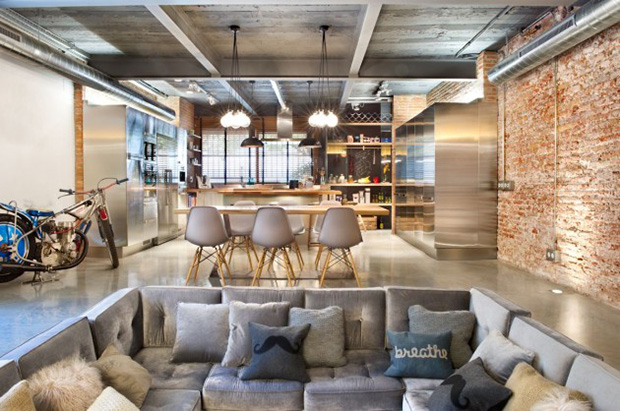 The stainless steel from the kitchen adds more sheen in the interior even when viewed farther.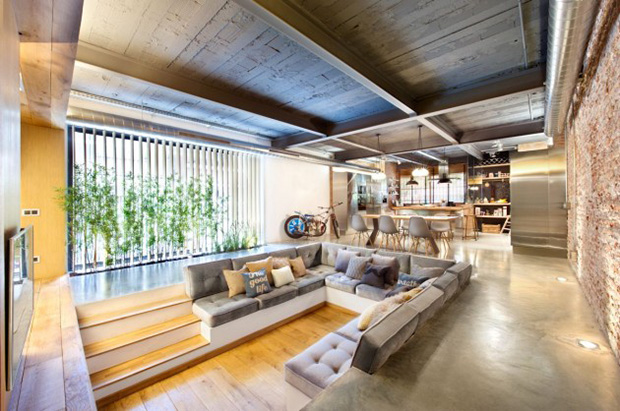 Now this is the living room- a sunken living room with gray comfy seats.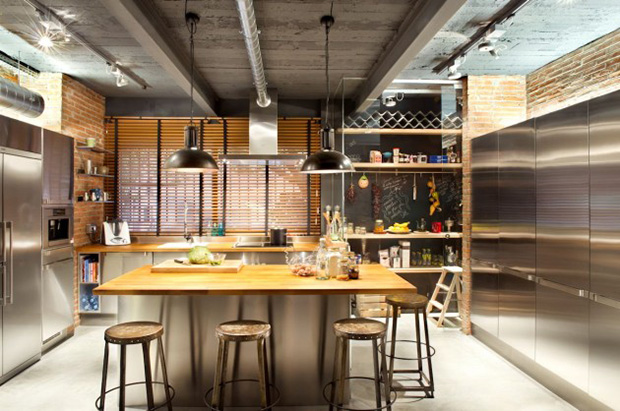 Going back to the kitchen, you will see this industrial beauty.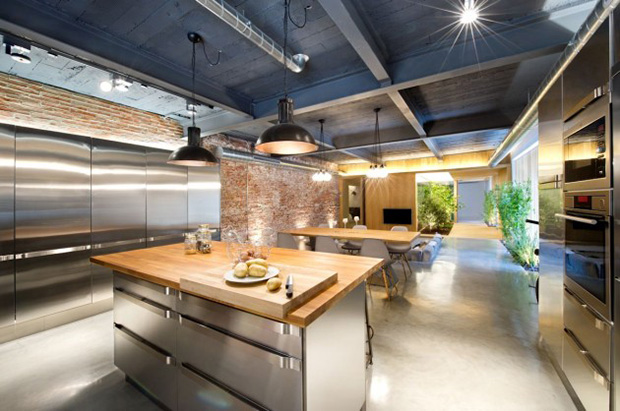 A kind of interior beauty that complements with the entire interior both the industrial and natural aspects.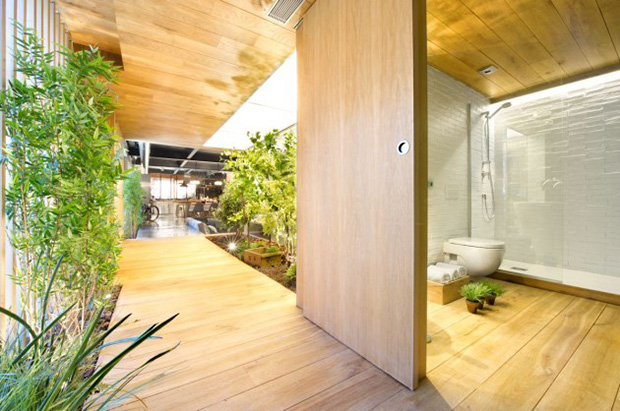 But there is a jewel in the house.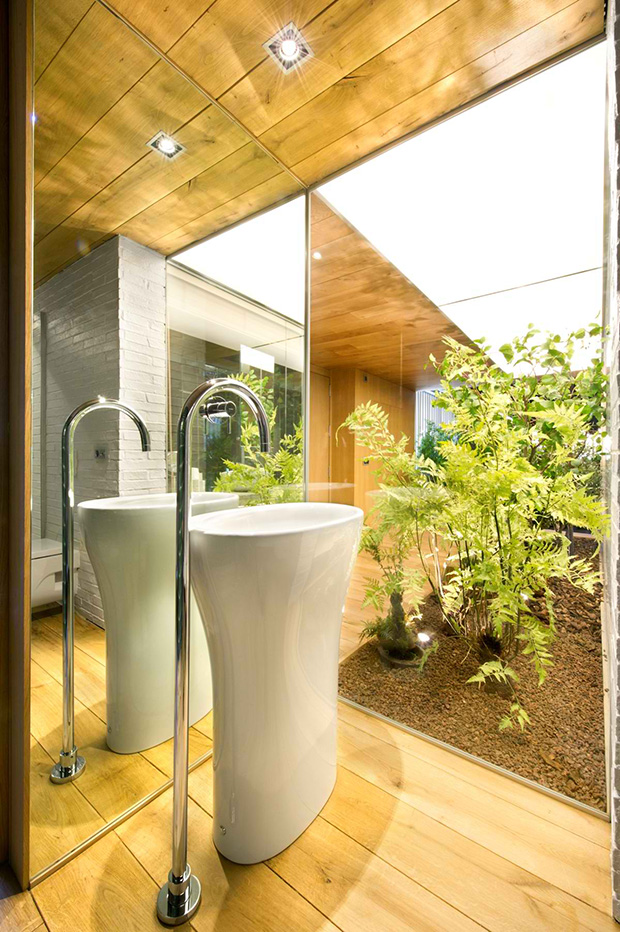 And it is this bathroom. While washing your hands in this slender pedestal sink with a slim stainless steel floor tap, you can get a good view of the indoor garden.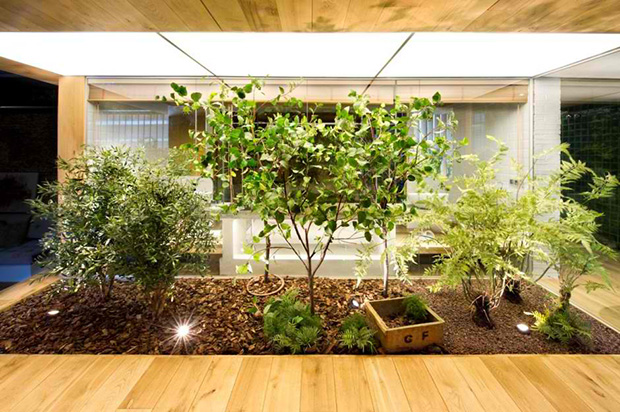 And we are talking about this indoor garden.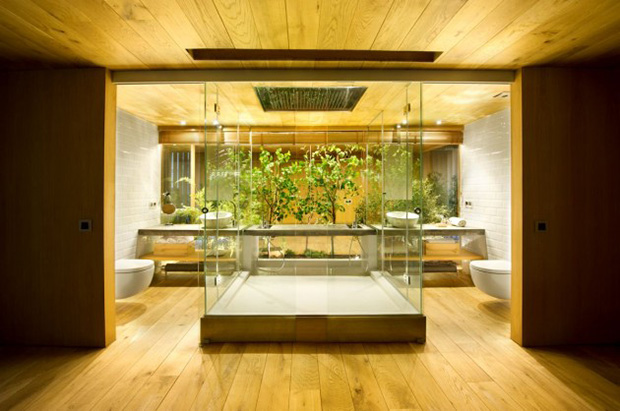 That can be seen inside the bathroom making you feel like you are bathing and washing in the woods while getting that modern comfort anyone wants to get.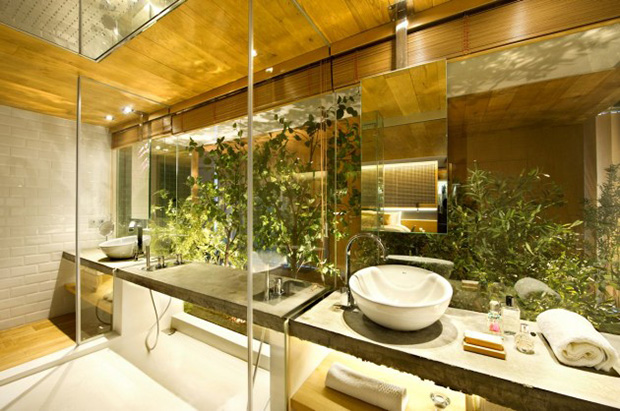 Instead of placing a mirror on the entire vanity area, only a portion has it to allow transparency to the garden.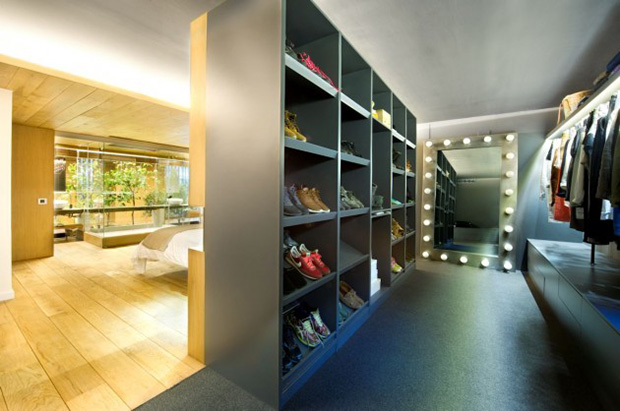 From the bathroom, let us take a look at this gray walk-in closet where you can still view the garden from a distance.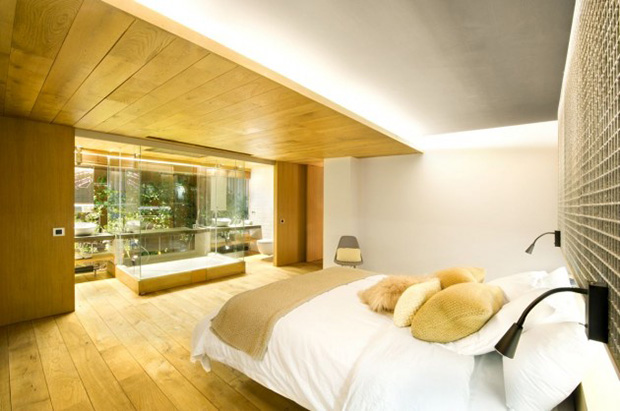 And it can also be viewed from the bedroom when the sliding wooden doors are left open.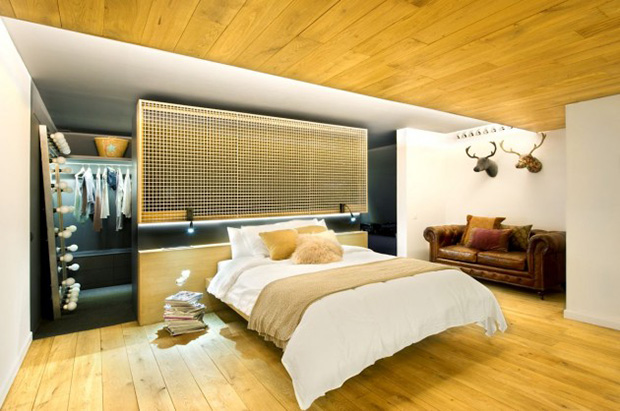 But when closed, all that is left is this serene bedroom with a natural feel.
No one will ever expect that this loft was actually a commercial space before. Whoever left this place will turn green with envy once he sees how his place turned into a natural haven. Egue & Seta did not fear into experimenting an industrial and natural combo for this loft's interior which turned out very beautiful. I'd live in a loft like this. Would you?
FREE TRENDING HOMES IN YOUR INBOX!
Never miss any updates! Subscribe to our feed and we'll send you the latest trending homes right to your inbox daily! Join us Now!