60 Teenage Girl Bedroom Ideas for the Young Adult
|
A bedroom is like a sacred sanctuary to anyone. It's a personalized place to hang out, rest, and sleep. For a teenage girl, their bedroom is exactly that but with a little bit more personality. Your once little girl is a little grown up now, and there are bound to be some changes.
Teenage girls tend to express themselves through the design and décor of their bedrooms. That being said, teenage girl bedroom ideas are varied and unique from one another. It can be sweet and delicate or bold and sharp. Regardless though, teenage girls tend to create a stylish and fun personalized space, which is why teenage girl bedroom ideas tend to be a variety of fun.
What should a teenage girl's bedroom include?
Teenage girl bedroom ideas come with obvious necessary features like a cozy bed. Apart from being an essential piece of furniture, the bed is the focal point of your bedroom design. As with every bedroom, you are also going to need storage in the form of bedside tables or chest drawers. Some teenage girls like getting all dolled up, so why not get a dressing table?
Other essential items that could elevate any teenage girl bedroom ideas are as follows:
1. Throw pillows
2. String lights
3. Posters
4. Hanging chairs
5. Faux fur rug
6. Planter
7. Floor mirror
8. Blankets
9. Picture frames or photo wall
How can a teenage girl decorate her room?
Teenage girl bedroom ideas have complete looks with the décor that expresses their personality the best. Here are some tips for teenage girls in decorating their bedroom:
1. Flashes of color in a neutral room
If their room is neutral, some flashes of bright colors could be added. This is an easy way for them to express their personality.
2. Bold colors
As with many teenagers, let their free spirits reign in bold color combinations. Allow them to mix and match colors as they please and as they see fit with their personalities.
3. Unique pieces
Like in any room, there should be a unique feature where people's eyes immediately go once they enter the space. For teenage girl bedroom ideas, the focal point is definitely unique and fun.
4. Shelves
A teenager's life is one with plenty of activity. Having lots of shelves will help them organize their many interests and things. Plus, with the right shelving, they could add some aesthetic value to the room.
5. Storage
That being said, be creative with the storage solutions if traditional storage is too plain for a teenage girl.
6. Bold patterns and prints
Nothing speaks fun more than bold patterns and prints! The easiest way to incorporate patterns and prints is through bed linens, curtains, and wallpaper.
7. Wall décor
In many teenage girl bedroom ideas, you will find their walls decorated. It could be decals, wallpaper, or pieces of artwork. These décors are supposed to reflect the teenager's personality.
8. Playful details
Add a bit of whimsicality to a teenager's room with some playful details such as a quirky stuffed animal or maybe an art piece that the teenager created as a child. If your teenager has some specific interests, allow them to incorporate that within your room.
9. Hangout spot
Because a teenager's bedroom is their sanctuary, create a hangout spot where they can relax by themselves or with friends.
10. Work space
Besides taking time to rest, a teenager's bedroom is also a space where they study and complete their school works. Help them keep focus by creating a conducive workspace, where their things are organized.
11. Lighting
Be smart with your light installments for your teenage daughter's room. Aside from the main lighting, make sure they also have adequate light around their workspace, bedside, and even around their hangout space. String lights not only provide a light source but also add some aesthetic value.
12. Plants
Plants are lovely features to be incorporated into a teenager's bedroom. After all, nature is soothing. Make sure though that you got the right plant.
13. Casual and minimalist
Your teenage daughter may not be into so much décor so just keep it to the minimum. The most important thing to note, being a teenager means being carefree, so a pristine bedroom may not be maintained. So, help them keep it casual and comfortable for them.
Teenage girl bedroom ideas for inspiration
Now, let's look at some teenage girl bedroom ideas fit for your child!
Sullivan's Island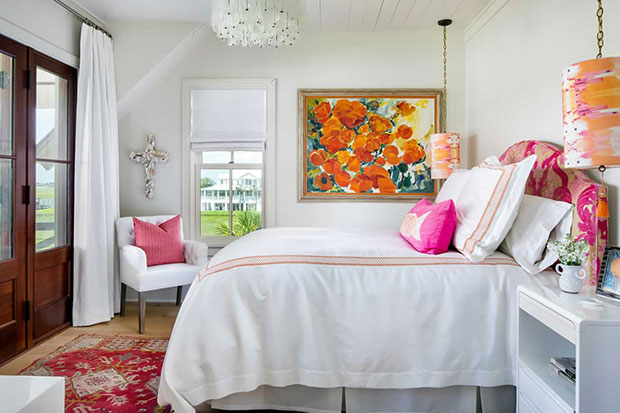 Top of the list for the easiest way to decorate teenage girl bedroom ideas! The splashes of pastel color bring life to this room.
Coastal Living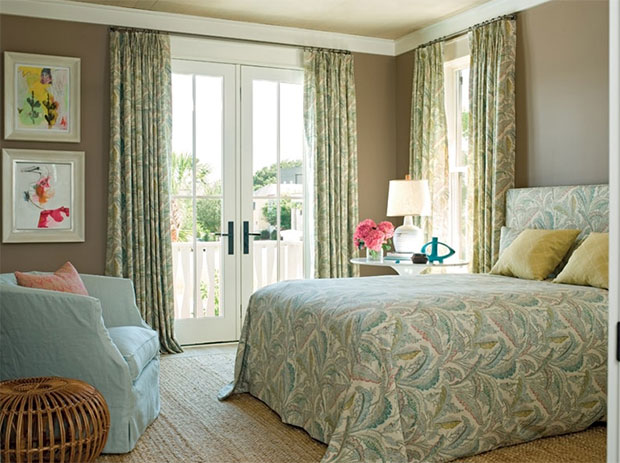 True to the design theme, the prints and muted colors in the fabric and all over the room bring forth a cozy and casual feel to the room.
Waterfront on the Wando River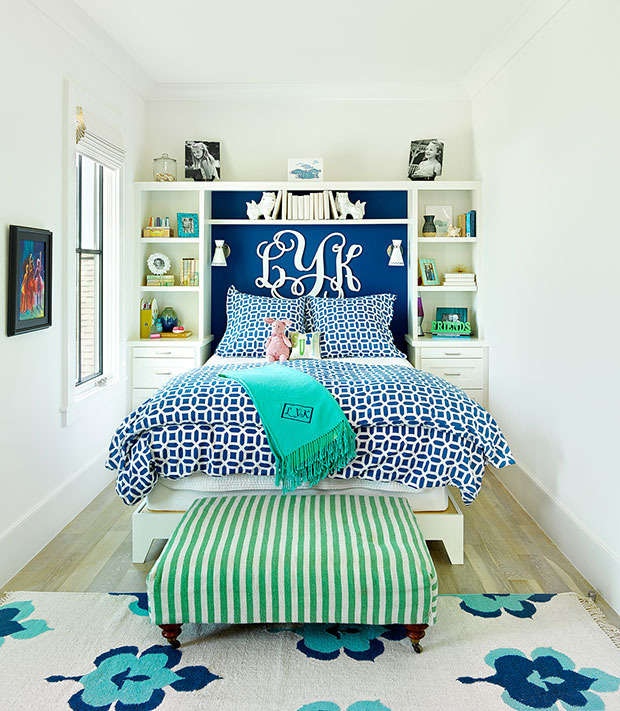 Structures Building Company
Having a shelf built around the bed's headboard is a smart design choice considering the small bedroom space.
Wooddale Country Club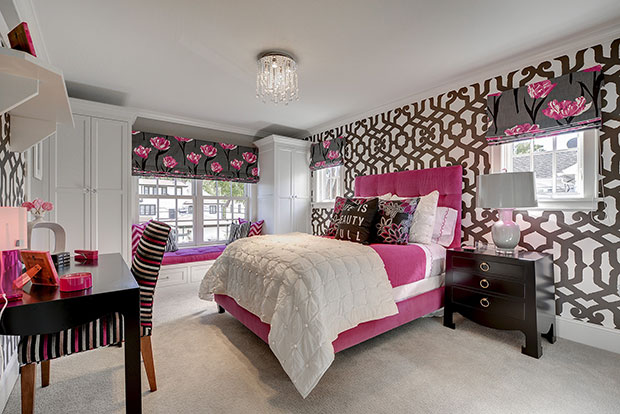 The pink upholstery of the bed highlights itself as the focal point. The splashes of pink around the room that is predominated by black and white bring harmony to this bedroom.
Linden Hills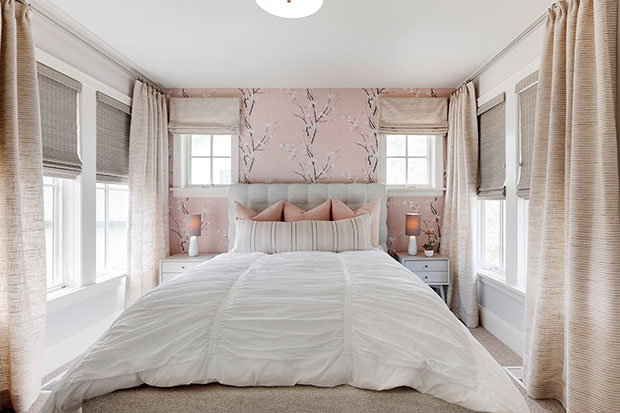 For teenage girl bedroom ideas, you may see the use of wallpapers. But it's a great detail not to cover all walls with wallpaper, instead of having one accent wall with a striking wallpaper design.
Wooddale Glen Artisan Home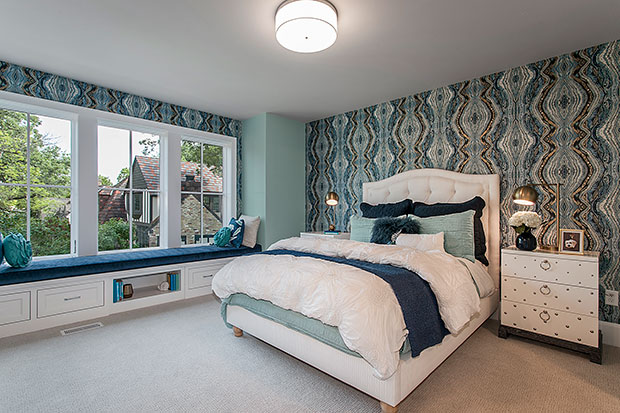 On the contrary to the bedroom design above, this bedroom's walls are all covered with wallpaper. The bold patterns and striking colors are enough to get visual attention.
Showcase Home Tour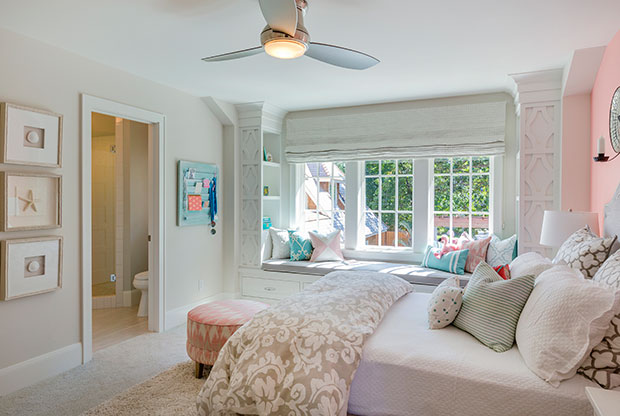 Indian Hills Artisan Tour Home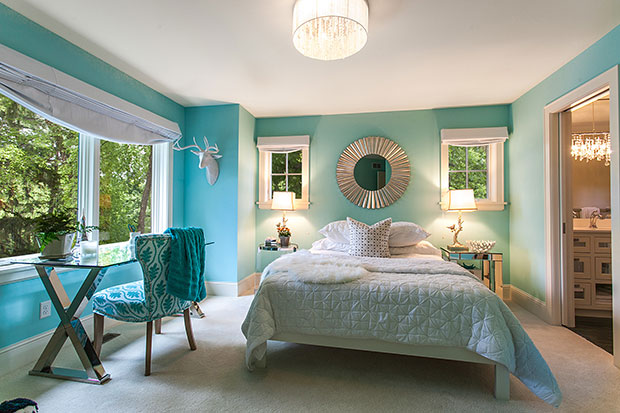 The ornate mirror is a nice touch to elevate the overall look of this bedroom. The study desk is also an interesting choice.
Artisan Tour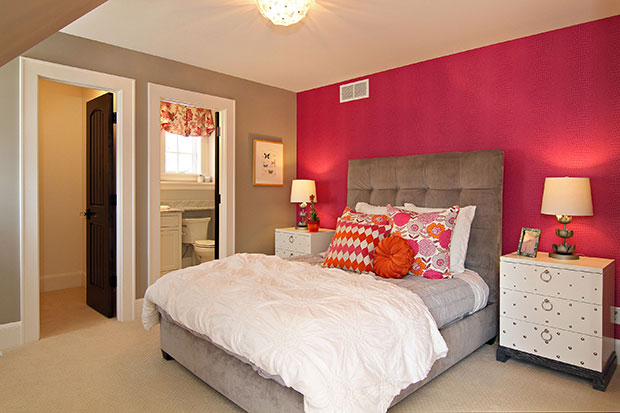 The bold color choices give this teenage girl's bedroom a sophisticated appeal to it. Though the prints bring some youthfulness.
Parade of Homes Spring 2013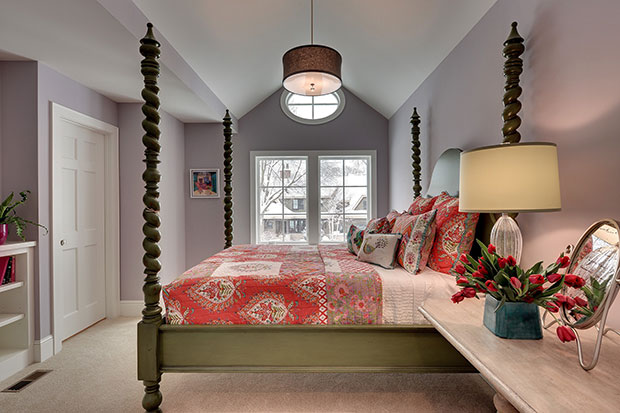 With an interesting bed frame, this bed successfully makes itself the focal point of the room. It is complemented by linens with beautiful prints.
Storybook Cottage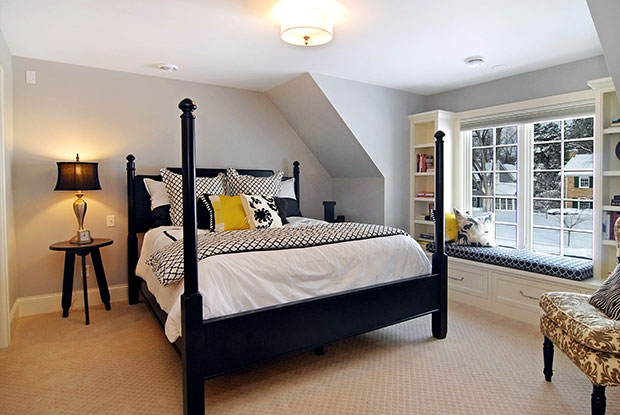 Great Neighborhood Homes
Not all teenage girl bedroom ideas have splashes of pastel or bright colors. After all, not every teenage girl is the same. Here we see some darker and plainer but still pretty colors.
Herb River Drive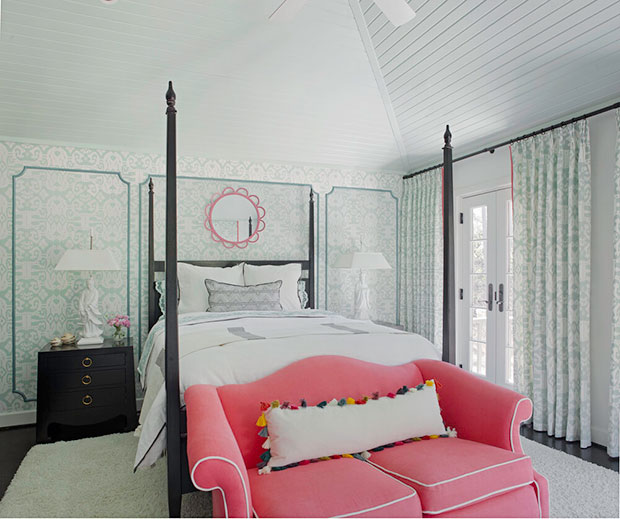 This bedroom has some pretty color combinations and some striking prints come together for an eclectic visual aesthetic.
West Perry Street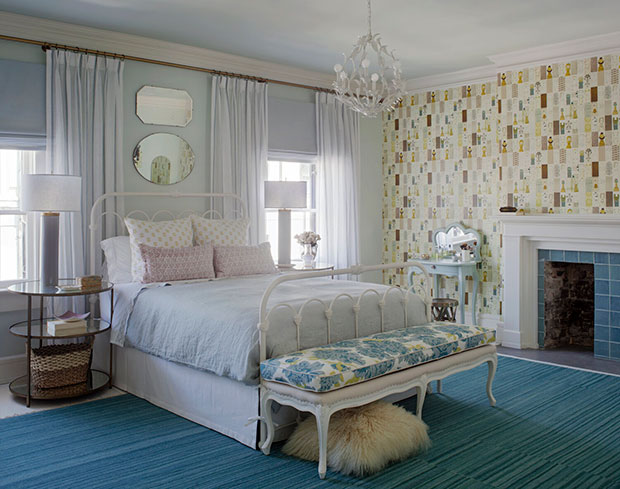 Rethink Design Studio
A classic bed frame is complemented well with exciting prints and light colors. Though, through it all, the rug boasts a darker shade of color, contrasting the rest of the room.
Eaton Green Residence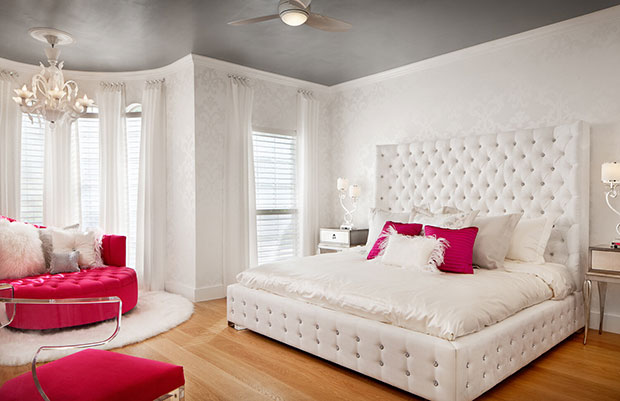 Younique Design
While many teenage girl bedroom ideas are preppy and casual, here's one that is classy and sophisticated. All this tufted furniture help emphasize that.
Sunset Ridge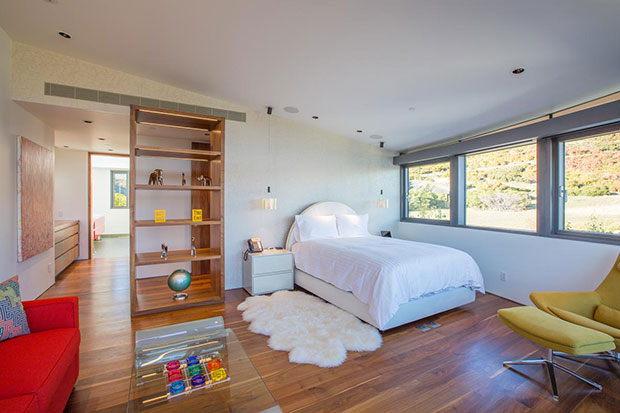 Poss Architecture + Planning and Interior Design
Away with the pretty colors and prints in many teenage girl bedroom ideas, make way for a casual and fun bedroom design. This particular bedroom has a free-spirited atmosphere to it.
Transitional Colonial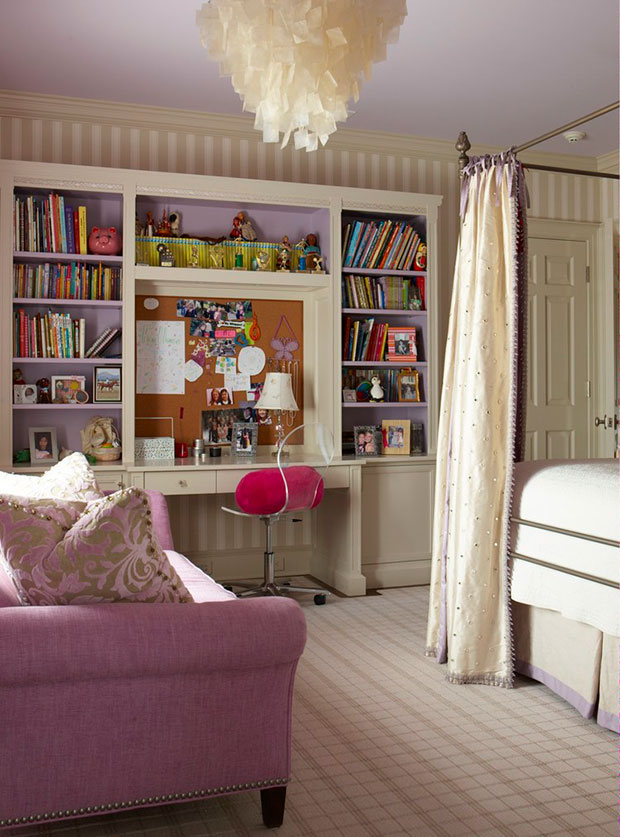 This bedroom has quite the preppy yet organized study space with the desk built with a whole cabinet shelving.
Jacobean Country House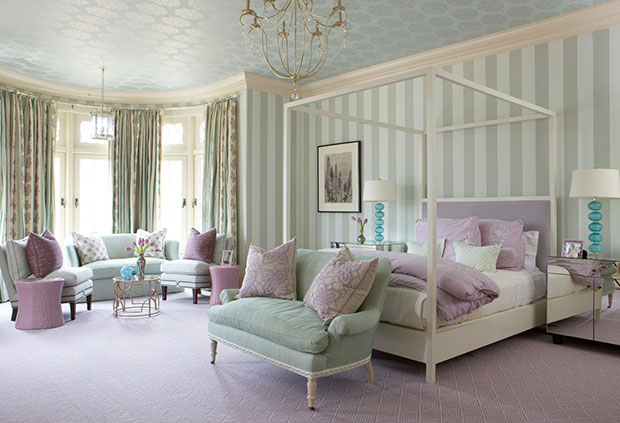 The pretty pastel colors come together with traditional furniture and finish for a classy teenage girl bedroom.
Eclectic Waterfront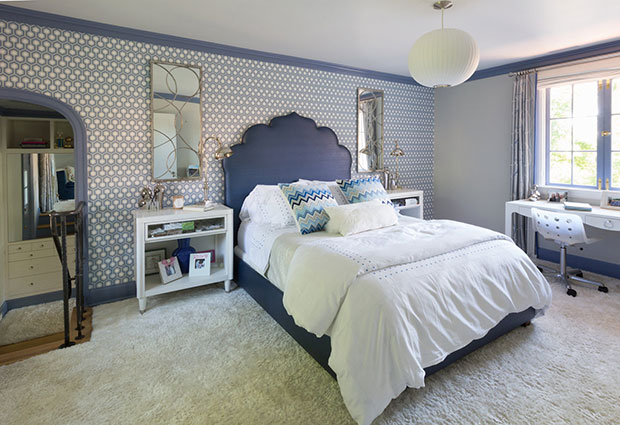 Rinfret, Ltd.
The color scheme is perfect to emphasize the neat and clean look of this bedroom. The carpeted floor is definitely completing the cozy ambiance.
Island Breeze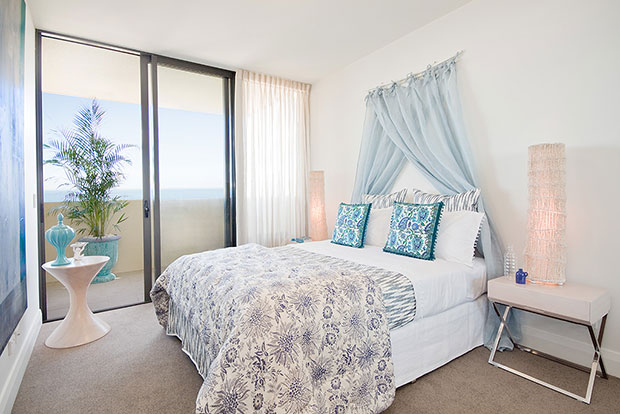 Teenage girl bedroom ideas tend to be quite busy. But this bedroom deviates from the norm by having smaller and fewer furniture and features. Another thing to note here is the pretty canopy.
Montclair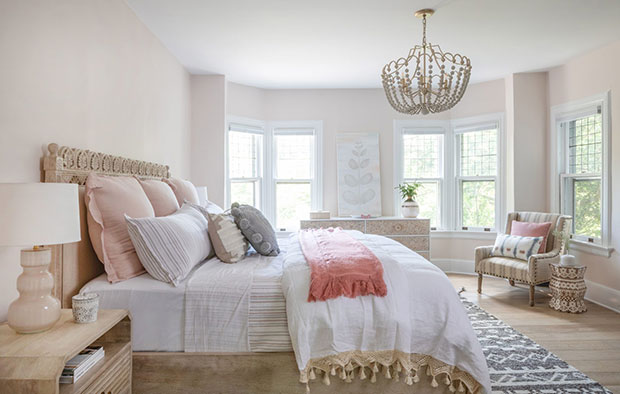 It is pretty interesting to see farmhouse charm in a teenage girl's bedroom. But these rustic elements are matched well with pastel colors to create a dreamy ambiance.
Bamm Hollow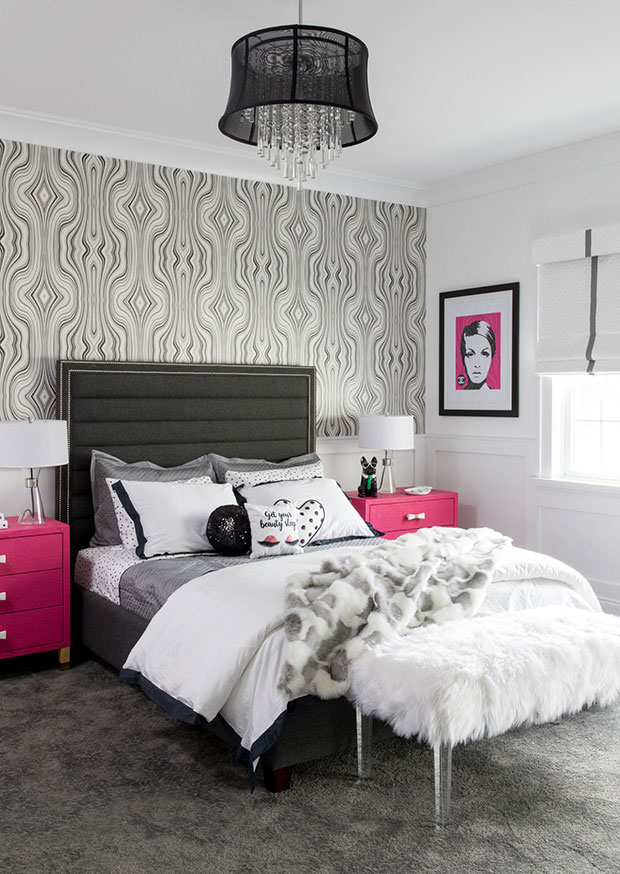 Touch Interiors
If your teenage daughter is more into darker shades of color or glam, take a look at this one. The combination of black and pink give this room an edgier style but is offset by the faux fur ottoman.
Riker Hill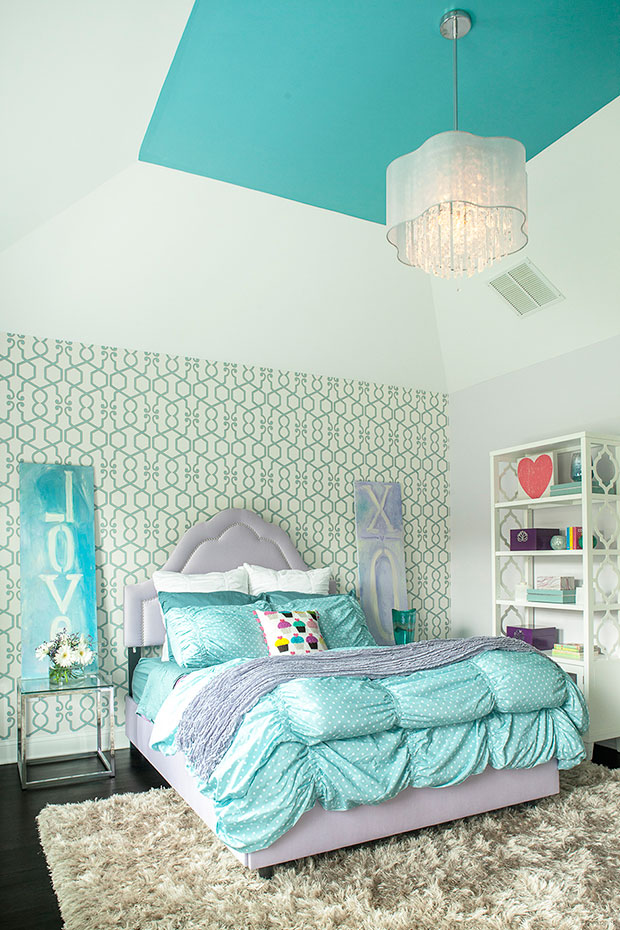 Karen B. Wolf Interiors LLC
For a casual feel, don't hang artworks like these "LOVE" and "XO" paintings that are instead made to lean against the wall.
Boston Apartment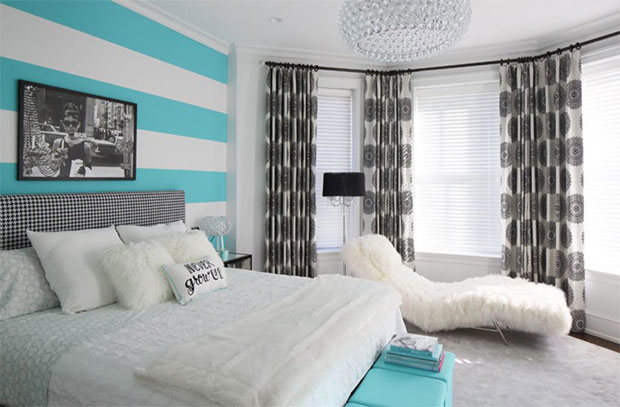 McQuin Partnership Interior Design
This bedroom satisfyingly makes black, white, and teal work together for a sophisticated look.
Perseverance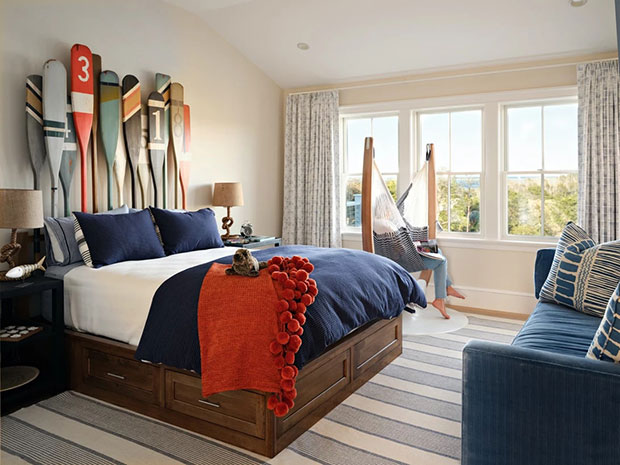 Chatham Interiors
Teenage girl bedroom ideas capture that fully capture the personality and incorporate their interests. With nautical interests, boat paddles and other nautical details are incorporated into the décor of this room.
Showhouse Bedroom for a Teenage Girl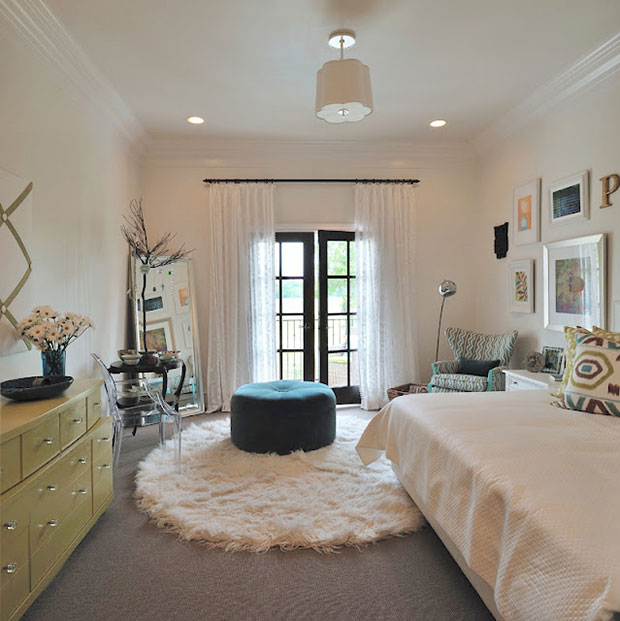 Carla Aston Designed
This room has some of the prettiest décor pieces. In a way, this room is like an art gallery and is definitely representative of the owner's personality.
Upper West Side Condominium II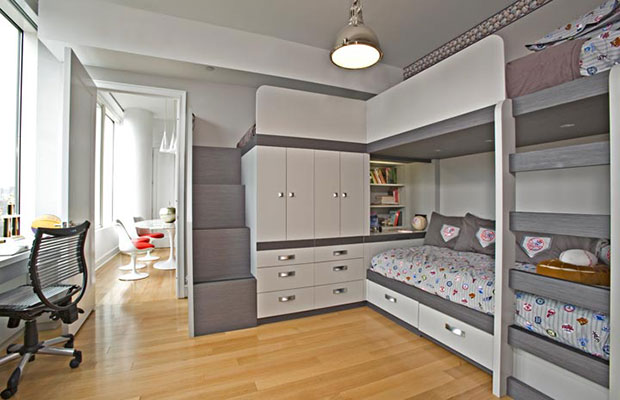 Hubley Design Interiors
In this condominium, teenage daughters have to share a room, so what better way than having this smart double-deck design.
Beach Home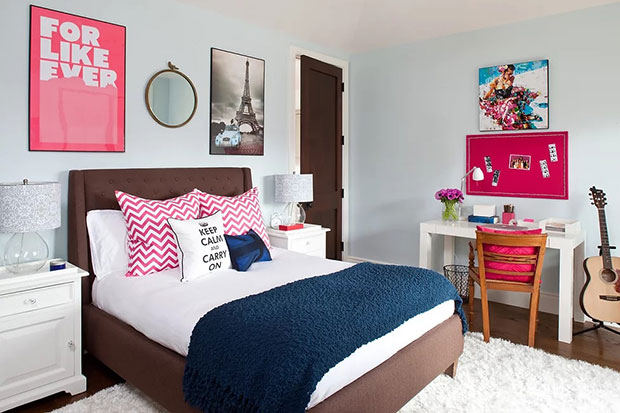 Bungalow Design
A cozy and casual bedroom design. There isn't a strict color scheme and the decorative pieces are quite an eclectic variety.
Yarrow Point New Build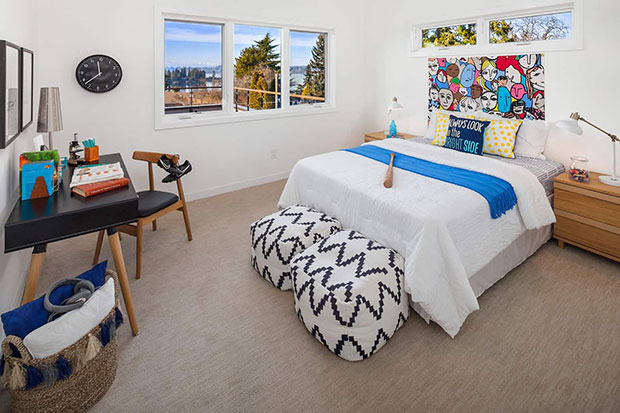 Seattle Staged to Sell and Design LLC
Similarly, this bedroom also gives a cozy and casual ambiance. With lots of neutral and natural colors, splashes of colors are welcomed.
Brewster Road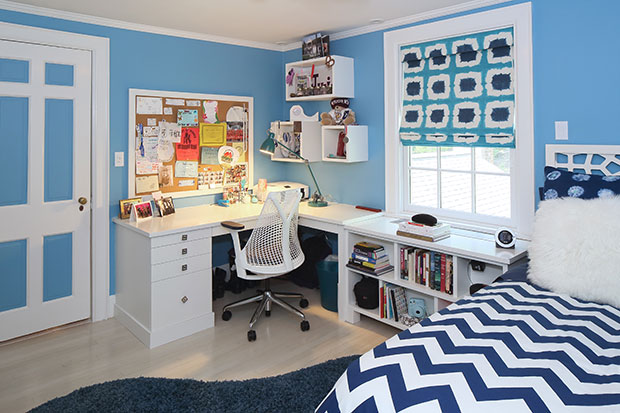 Emily Kandel Design
While shades of pink are popular for many teenage girl bedroom ideas, this particular bedroom defies stereotypes for an equally splendid bedroom design.
Fully Furnished Home in Irvine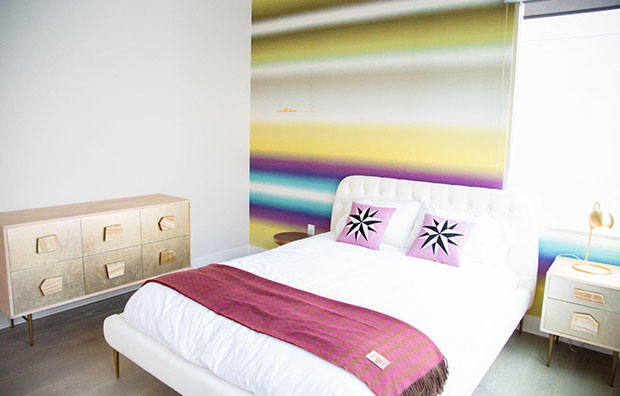 The colorful wall definitely grabs attention. And so neutral colors accompany it to bring balance.
Lido Marina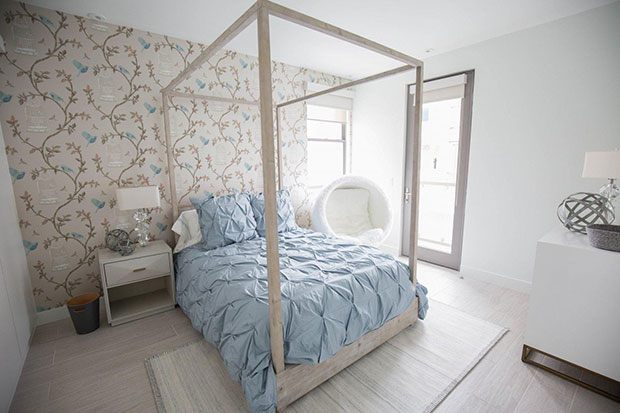 Dupuis Design
The linen of this bed, alongside the wallpaper décor and the decorative pieces carry out a wistful and dreamy atmosphere.
Cromwell Bridge Girl's Bedroom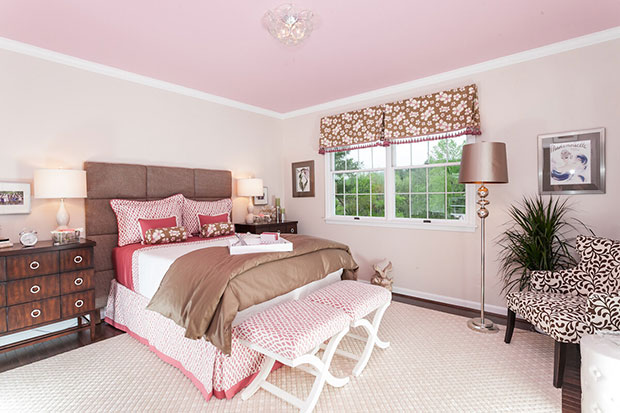 Millbrook Circle Interior Design
The different shades of pink with natural earthy colors are a delightful combination to see.
Parkcreek Project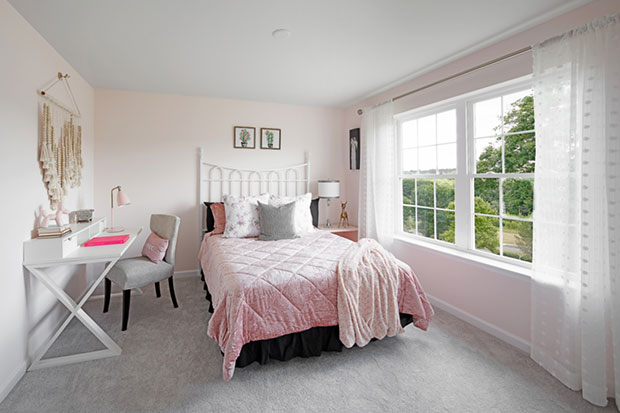 Love Your Room Interior Design
A simple bedroom design without too much décor. But much of its visual appeal comes from the color palette.
Glam Modern Teen Girls Room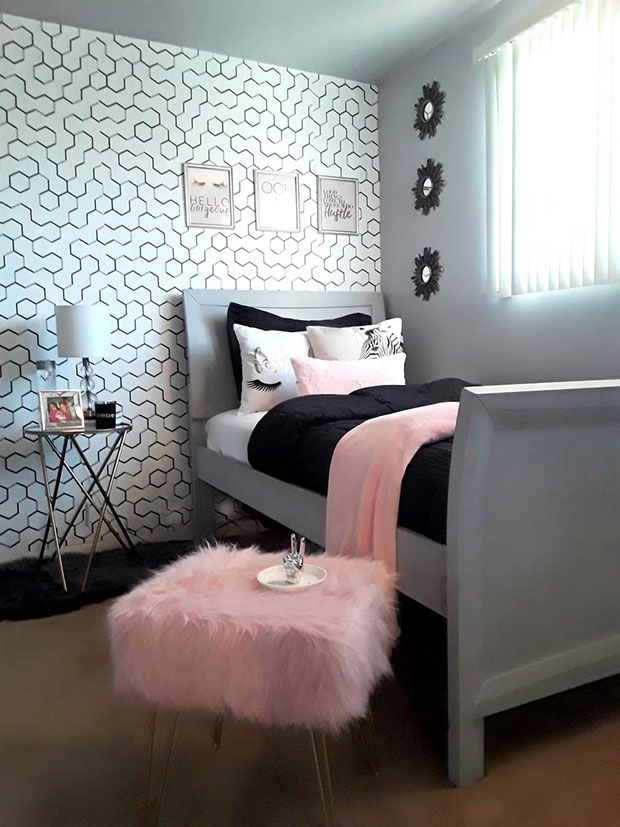 This bedroom design perfectly captures the modern glam theme. Teenage girl bedroom ideas like these definitely are for those that truly resonate with this theme.
Bedroom Design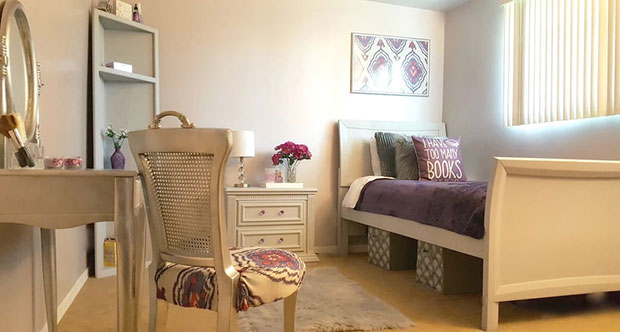 Tia Shackelford Interiors
It's pretty interesting to see the unique shelving this room has incorporated. With a limited bedroom space, the owner truly got creative.
Tanglewood Remodel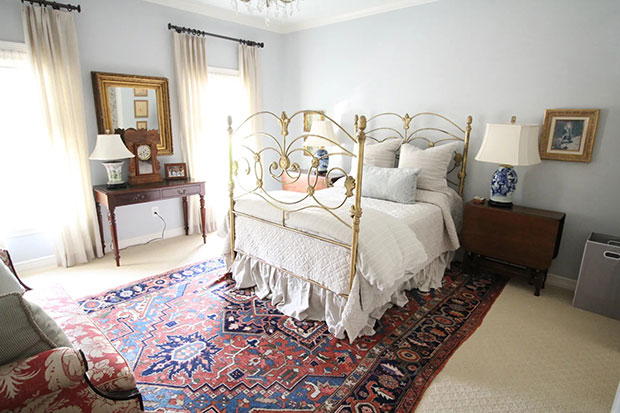 Kathe Baker Designs LLC
The traditional charm is added with a splash of eclectic style with bold patterns and colors on the rug.
New Orleans Bedroom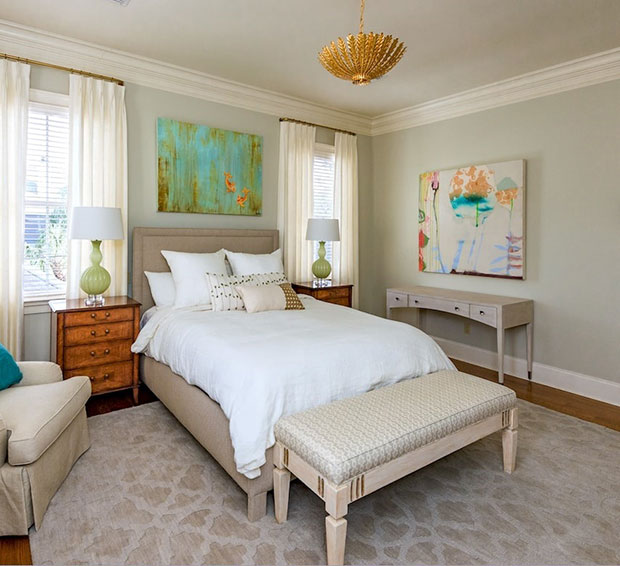 KHB Interiors
If you have a plain wall, grace it with some beautiful paintings and artworks. Bonus if the artwork is made by the room owner herself!
2013 San Francisco Showcase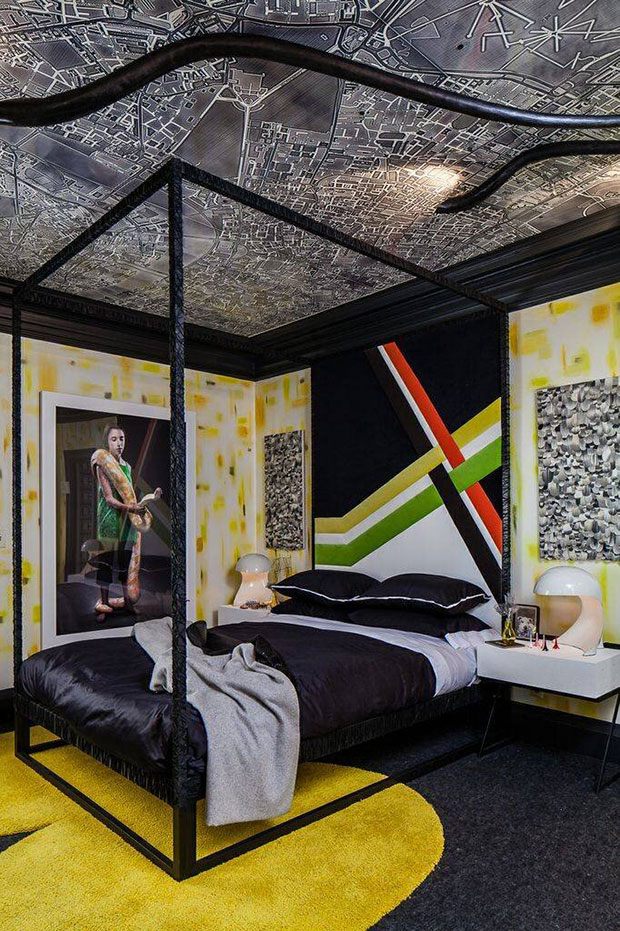 Applegate Tran Interiors
Preppy colors aren't the requirement for teenage girl bedroom ideas. They shake things up here in this bedroom with bold and dark colors, prints, and patterns.
Beverly Hills Estate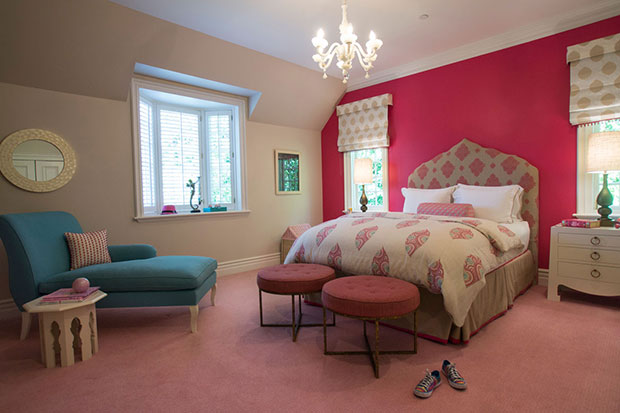 Barondes Morris Design
this vivid and darker tone of colors makes the room look darker, but it does capture a preppy chic look.
The Port Streets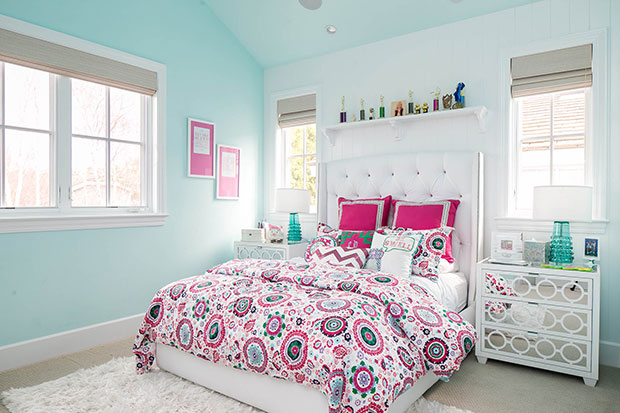 Legacy Construction Development Management
The shelf above the bed's headboard is quite an unusual design choice. But it works as it looks like an extension of the long headboard.
Glenview Residence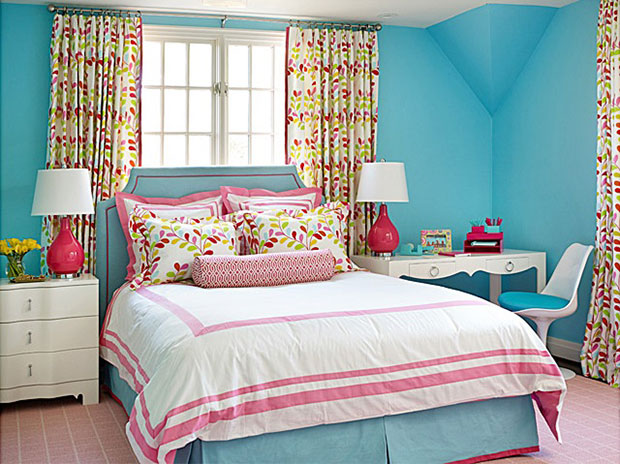 The way the prints on the curtains and the throw pillows' linens match is pretty interesting. Even the seat cushion of the study chair matches the color of the wall.
Glenview 2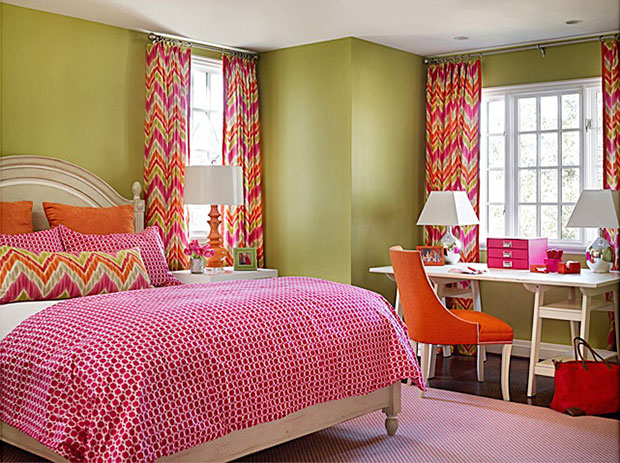 With these vivid colors from the linens, upholstery, and accessories, this room is turning out to be very visually bright and striking.
Palisades Residence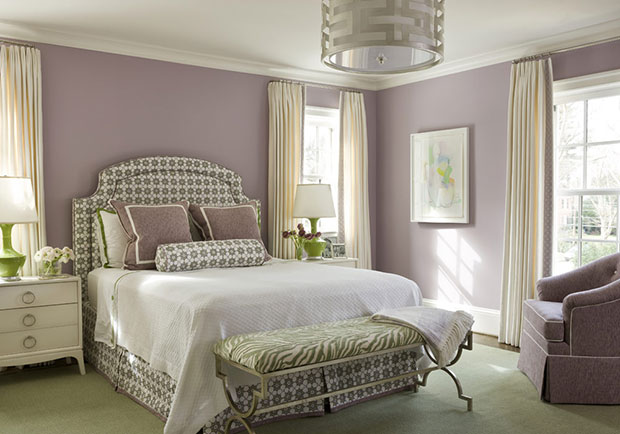 Catherine M. Austin Interior Design
While pink dominates the scene of teenage girl bedroom ideas, purple shouldn't be far too behind. It's a pretty color that exudes the same spirit of youth.
Classy Teenage Bedroom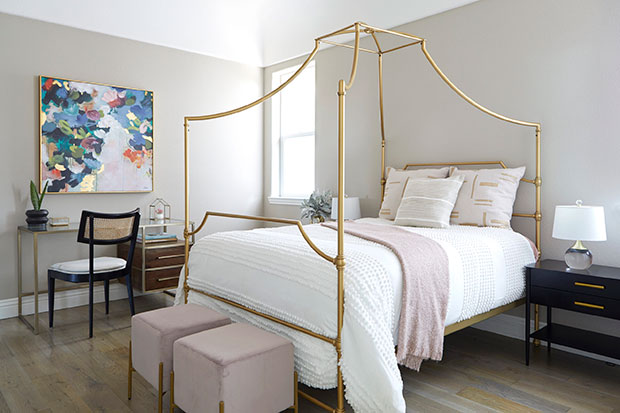 Kanika Design
The furniture choices in this bedroom are what give this room a classy look. With the elegant and traditional design, they are very fitting for a princess.
Chloe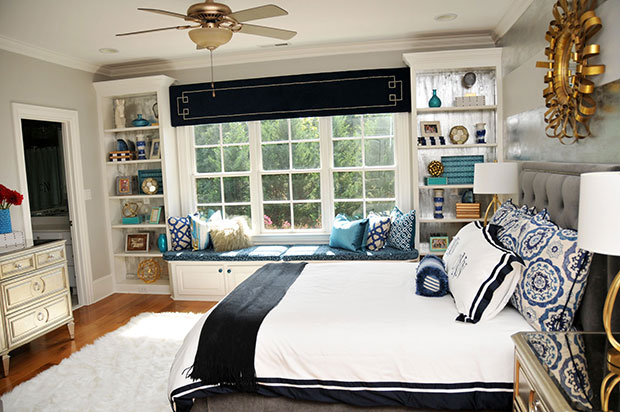 Donna Coleman Design
This room has quite a plethora of colors but they all come together for a sophisticated look.
Wayne Residence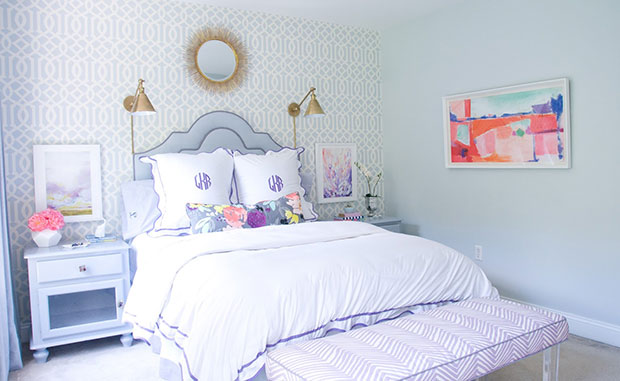 The purple accents are incredibly pretty against the bluish walls. The sparse addition of patterns is also a nice touch to not overwhelm the eyes.
Abby's Room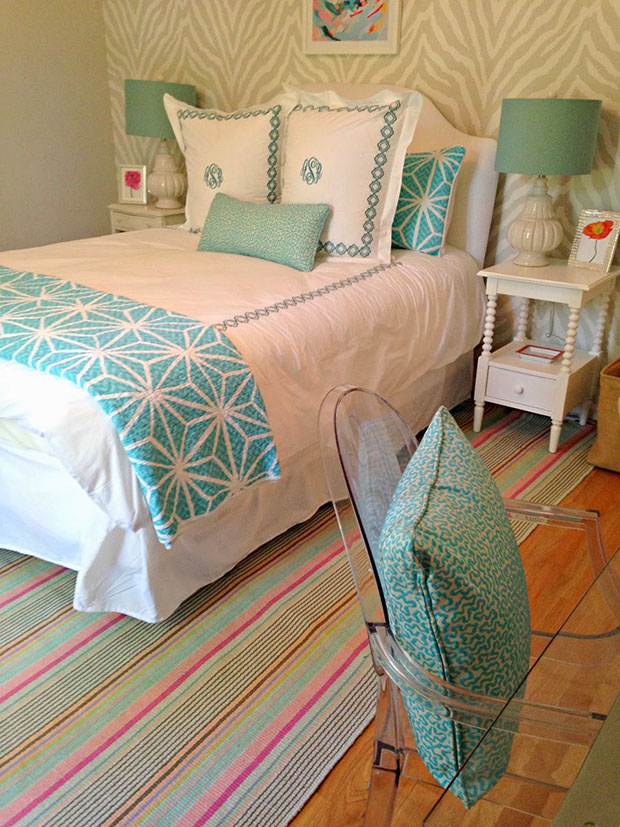 Stephanie Kraus Designs
The colorful striped rug complements the linens and the accent wall, though it's a bit of a contrast to the color tone.
Kensington Townhouse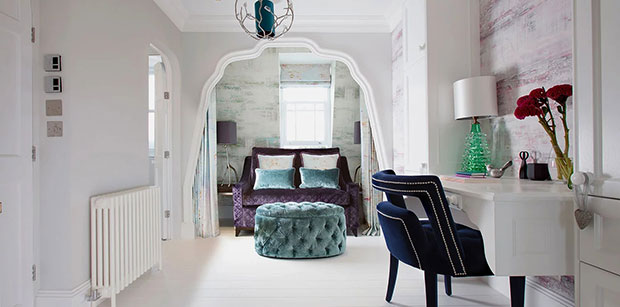 With a bit of space afforded, this room has a definitive "workspace" and "hang out space". The hang-out space in this particular bedroom even has an archway overhead that emphasizes its own space.
Surrey Family Home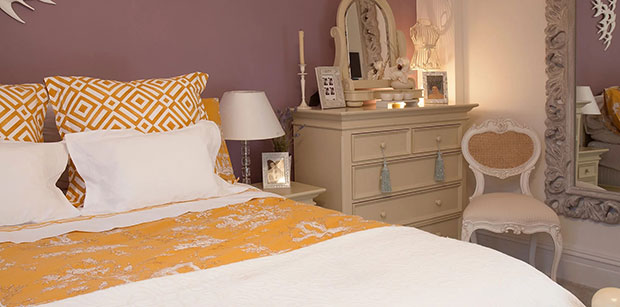 G. Zimmerhansl Interior Design
The ornate and shabby-chic mirror and furniture give this room a classy traditional aesthetic.
Aimens House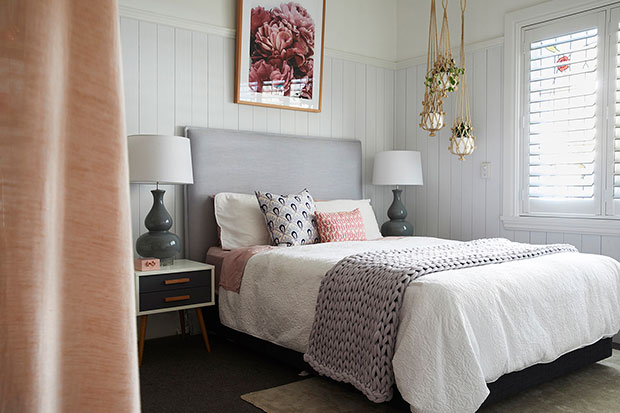 Mi Designer
Some small plants are good decorative pieces for a bedroom. Hanging planters, though? Bring an extra visual appeal.
Teenage Girl's Room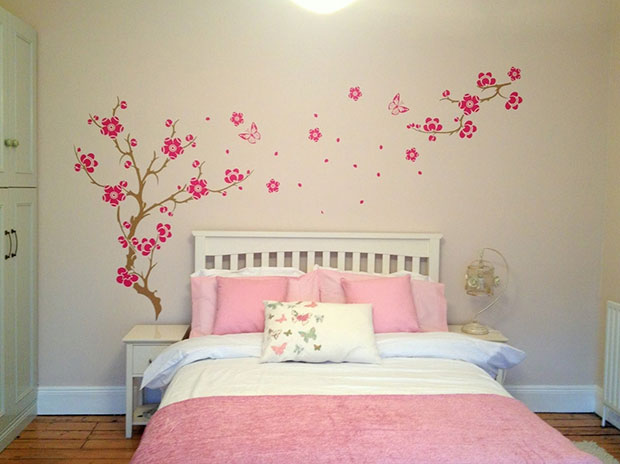 Adore Your Home
Instead of wallpaper or hanging art on your wall, try out wall decals. Not only are they pretty, but it encourages your teenage girl to be creative and express herself.
Teenage Girl's Room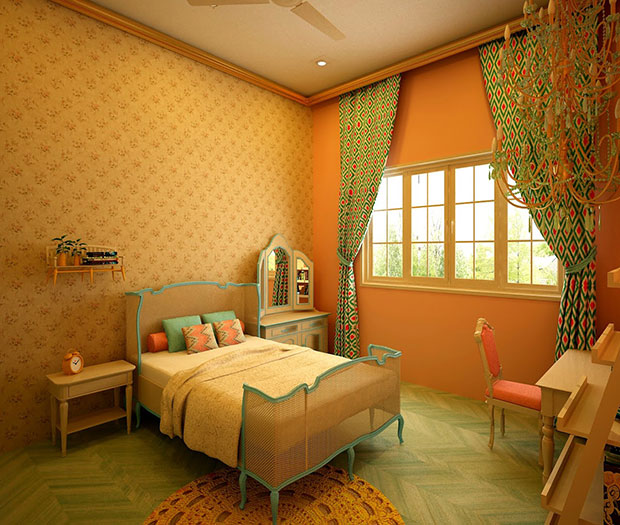 This room's color palette is very reminiscent of a sunset. Perhaps, this is what the occupant wanted to achieve.
Teen Girl's Room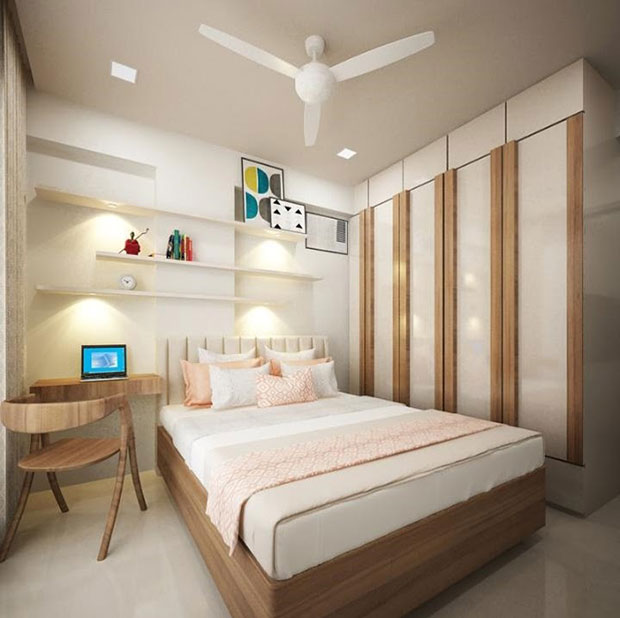 Shreya Bhimani Designs
The built-in floating shelves easily solve storage issues. The built-in desk too is not only smart but also gives this room a contemporary look.
Rochester Girl's Bedroom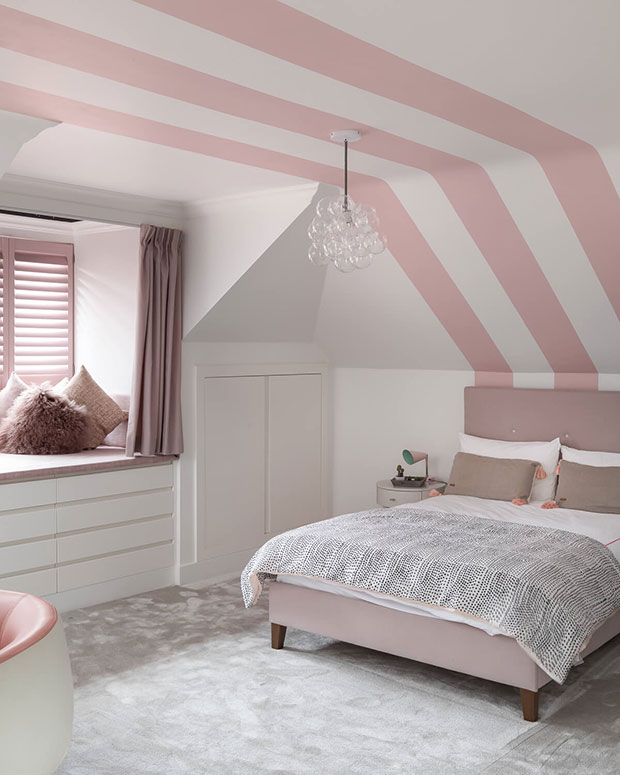 Furnished by Anna
The striped paint from the wall to the ceiling is a nice touch that deviates from the norm. It's a cool and pretty look to go with the rest of the room.
Parallel to the Sea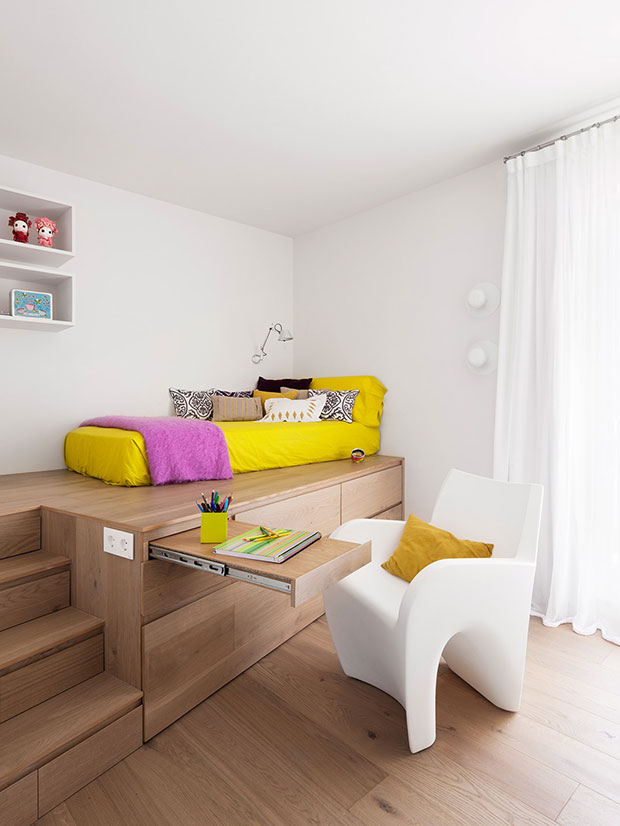 This is one of the most creative teenage girl bedroom ideas. It also gives a very casual look with the futon just placed on top of the raised platform that also doubles as storage (and even has a hidden compartment as a desk).
Dawn House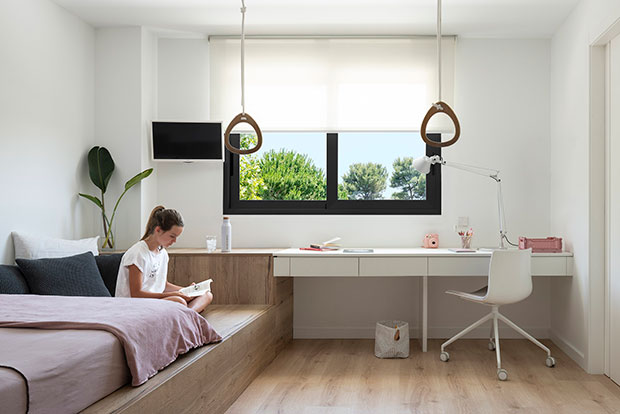 Susanna Cots Interior Design
The built-in desk is seamlessly connected to the wooden platform that is used for the bed and as a lounge.
Globe Magazine Teen Dreams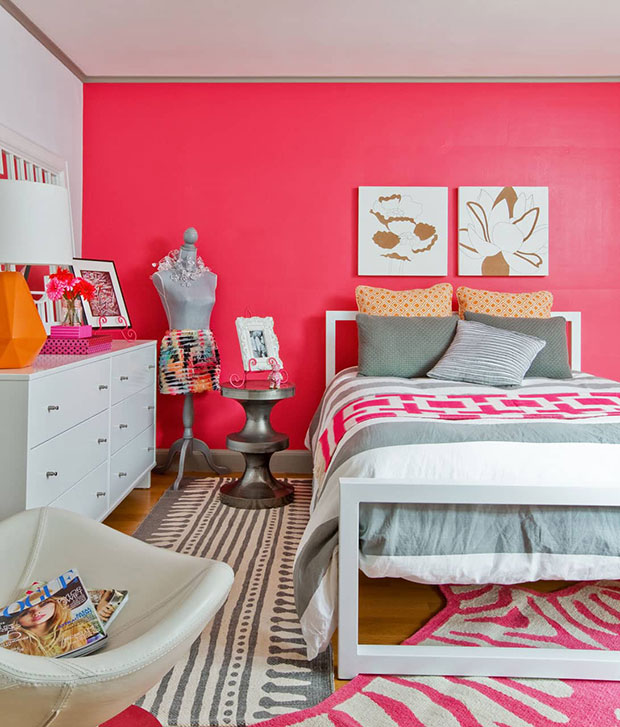 The decorative pieces, the prints, and the colors make it clear that this room is full of personality coming from a passionate teenager.
Teen Dreams 3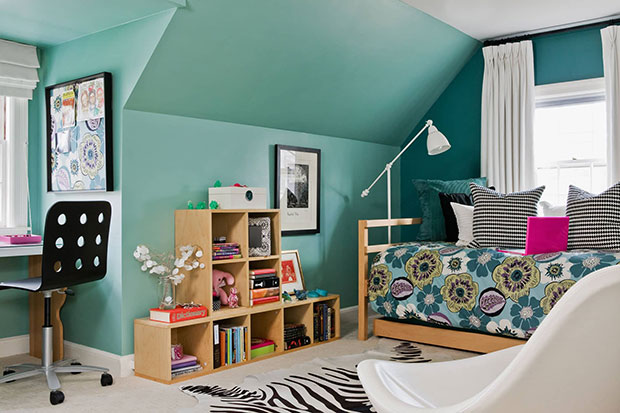 Ana Donohue Interiors
A subtle detail to note is how the print of the bedsheet matches that of the teenager's bedroom. It's quite an interesting detail.
Maine Beach Cottage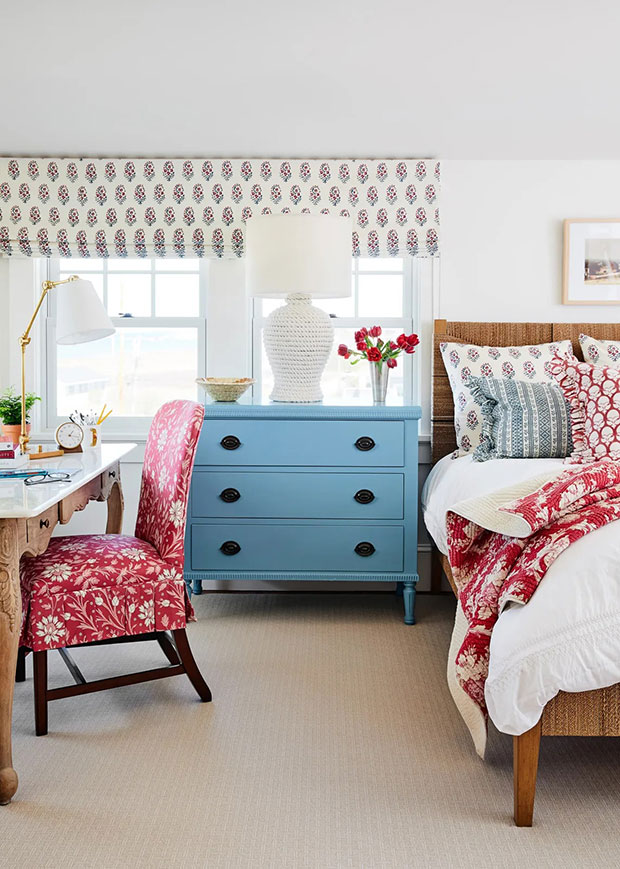 Katie Rosenfield & Co.
The chair cover matching the blanket is a very interesting choice. They also have the boldest color in this rather neutral color-filled room.
Chiltern Hill Road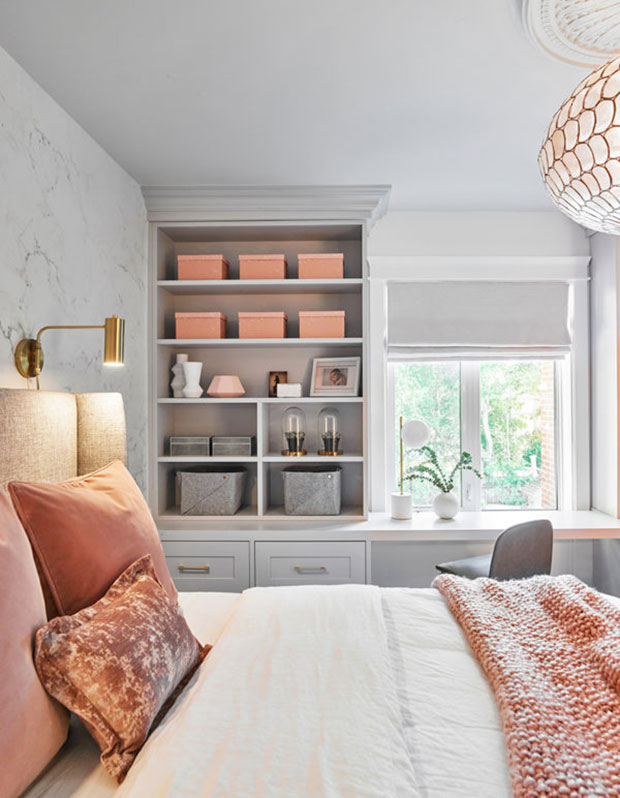 Two Fold Interiors
This room has one of the most efficient ways of having storage where the desk is combined with the storage unit.
That's all for teenage girl bedroom ideas to appeal to your teenage daughter!
Like This Post? Pin It!