60 Teenage Boy Bedroom Ideas That They'll Love
|
Your bedroom is your own personal sanctuary, specially catered to your needs and wants. And this is true, even for teenage boy bedroom ideas. Like your little girl, your little boy will also grow up to have more agency. Their interests and personality are surely going to reflect in their bedroom.
When it comes to teenage boys, getting them to decorate their rooms, much less coming up with teenage boy bedroom ideas, can seem like an arduous task. You can be a guide to help your teenage boy to create a functional and stylish bedroom aligned with their taste.
How do you set up a boy's room?
When you get to finally put those teenage boy bedroom ideas into reality, there are important reminders when setting up their room. And as usual, there are no strict rules in designing and decorating a bedroom. But functionality takes priority more than anything else.
1. Changing tastes
First, you need to remember that teenagers tend to have changing tastes. So, make things easier for both of you to be able to redecorate his room without having to spend so much or use a lot of resources. For example, it would be a good idea to choose a wall color that is easy to update. But if your teenager is adventurous and enjoys redecorating, then why not be bold with paint.
2. Layout
Carefully planning the layout of any teenage boy bedroom ideas would certainly help in easing the workload. Mark designated spaces like where the bed goes, the study area, and if there is a lounging or gaming corner. This will also affect what kind of furniture – if you need to buy any – is needed and fits in the room.
3. Theme
Get your son involved with this. For their room to feel more personal, allow them to pick out a theme that aligns with their personality, hobbies, or interests. With that, you can design and decorate their bedroom around the theme.
What do teen boys want in their bedroom?
As with every bedroom, there are essential items that are a must even for teenage boy bedroom ideas. This includes a cozy bed, a study area, and storage. But there are certain things that you could add to their room to give it a complete look. So, what are the things that a teen boy would want in their bedroom?
1. A study area
2. A lounging or gaming corner
3. Quirky lights
4. Statement linen
5. Statement wallpaper
6. Extra seating
7. Cool collections
Let's take a look then at some cool teenage boy bedroom ideas!
Modern Shingle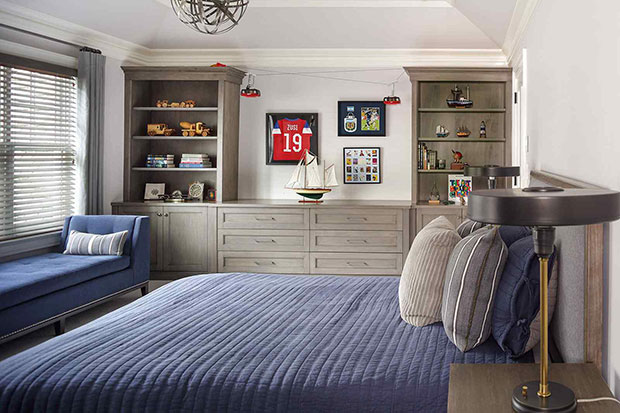 A smart storage solution is ideal to get as much storage space without taking up too much space in the room.
Hudson Valley Modern Farmhouse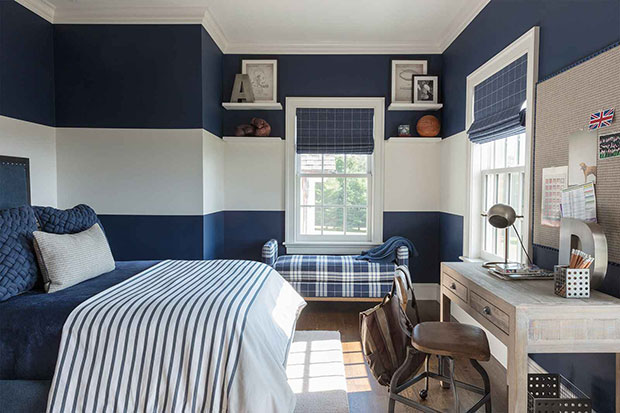 The color scheme on this home is pretty consistent. It also fits the usual palette for teenage boy bedroom ideas.
Mountaintop Retreat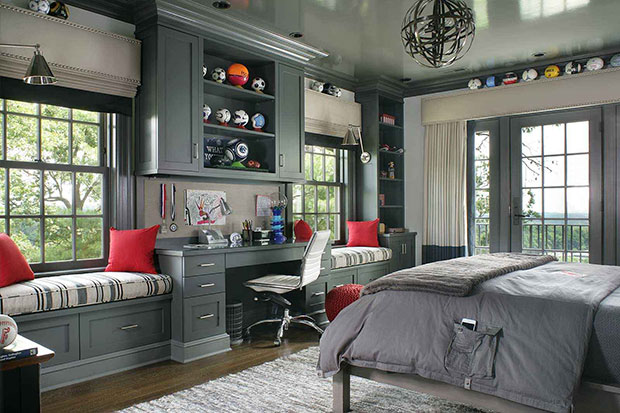 Valerie Grant Interiors
Teenage boy bedroom ideas are often complete by showcasing a teenage boy's interests. Sometimes this shows with a collection of that interest.
Jupiter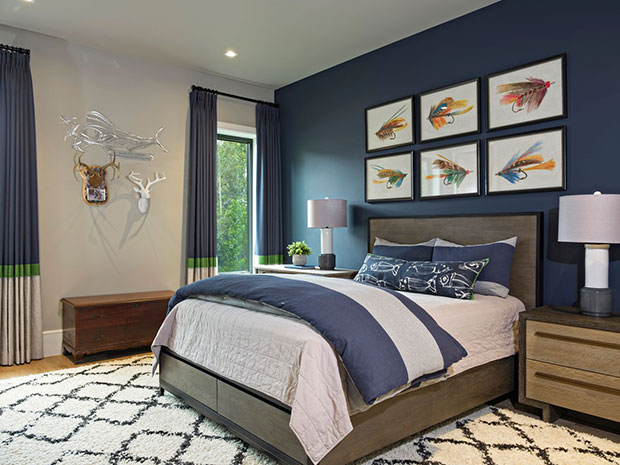 Some teenage boy bedroom ideas don't always have the typical teenager interests. Still, showcasing these interests in art is just as special.
Gunnison House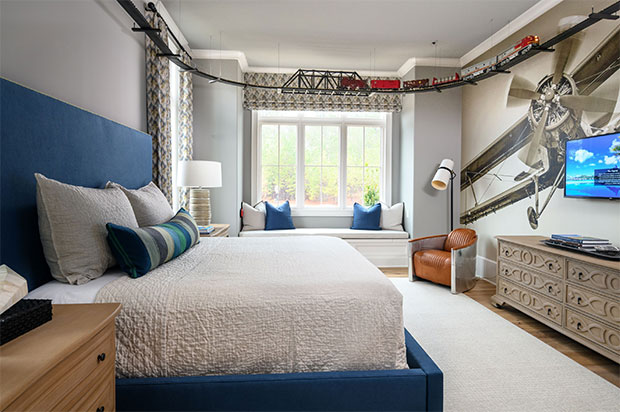 Pineapple House Interior Design
If there is not enough room space, be more creative with how you can showcase your teenage son's interests. Take a look at this teen boy bedroom, for example. They got a toy model train tracks and a train suspended on the ceiling.
Jonathan's Landing Marina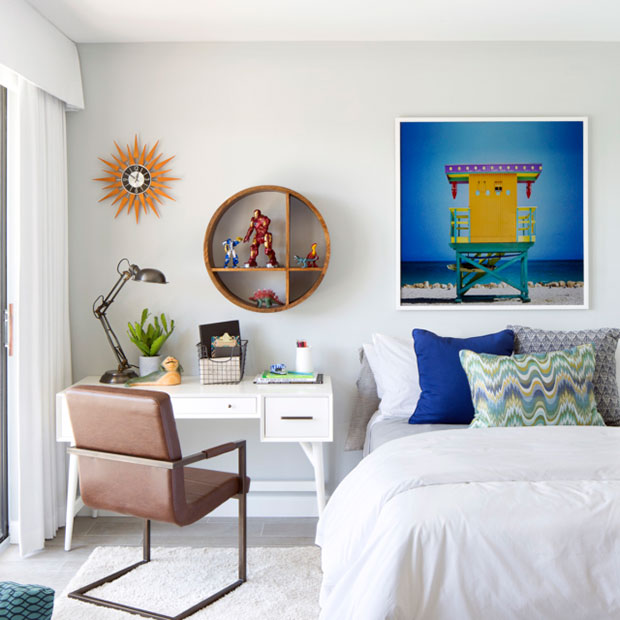 Krista + Home
Add some dynamic to your teenage son's bedroom with shapes. Rather than sticking with the regular rectangular shelves, get a round one.
Sebastopol Farmhouse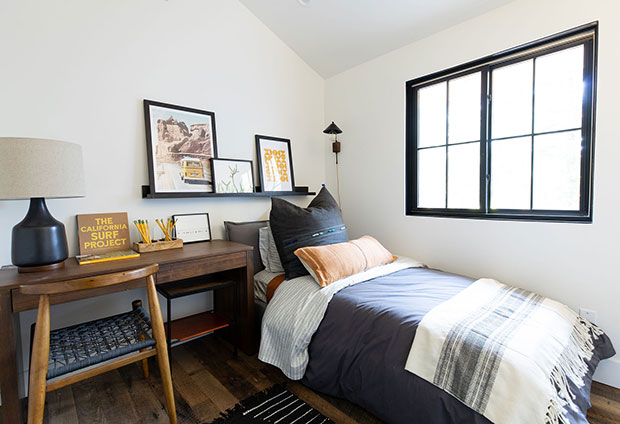 Design Shop Interiors
Teenage boy bedroom ideas tend to have a casual feel to them. That casualness, in a way, brings out a youthful ambiance. In the case of this bedroom, they capture that with the picture frames leaning on the wall instead of being hung.
Savannah Best Custom Home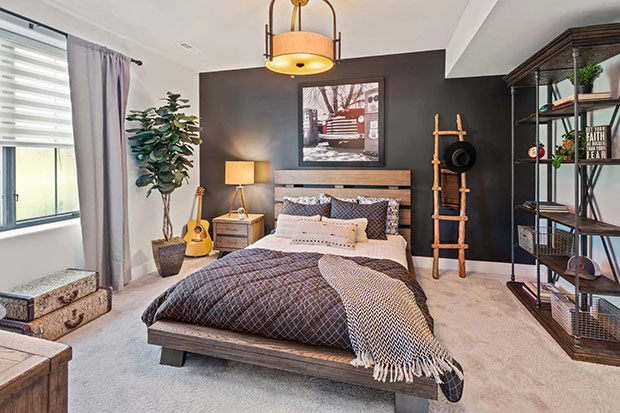 In many teenage boy bedroom ideas, you will find ones with industrial charm, rustic elements, or some boho chicness. At times, it's even a combination of all these things.
Heatherwood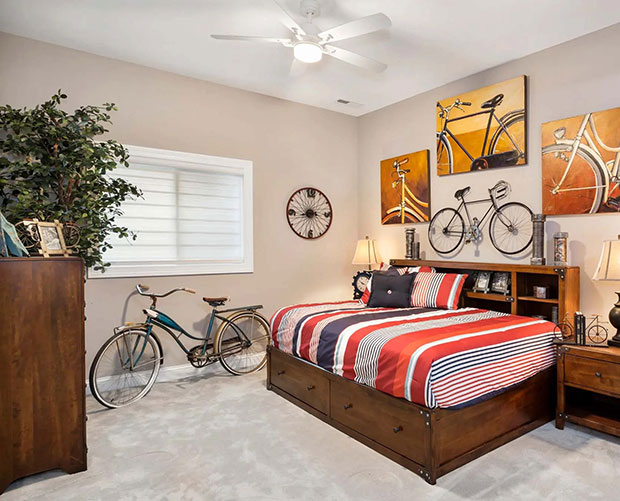 This teenage boy's bedroom makes it very clear his interest in bicycles. But instead of just filling it with different sizes of bicycles, they get creative with its décor like that clock that looks like a bicycle wheel.
Chateau D'Avoise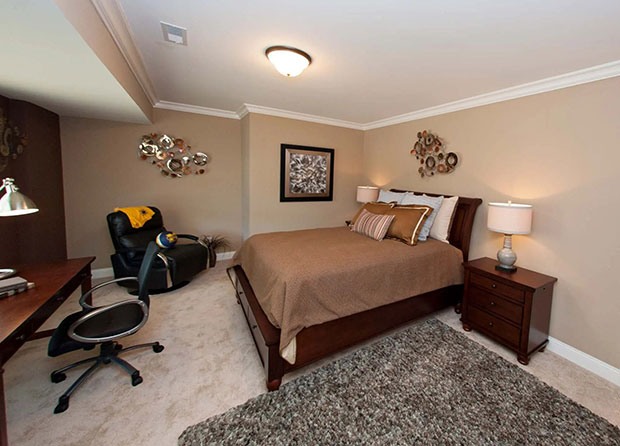 Justin Doyle Homes
Even with teenage boy bedroom ideas, you can add some abstract art or ornate décor and details.
Teenage Boy's Bedroom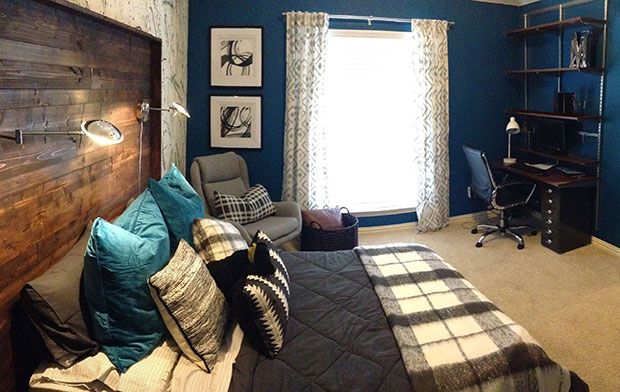 Bolen Designs
The industrial-style study space is a nice complement to the rustic charms of the bed.
Boy's Video Game Room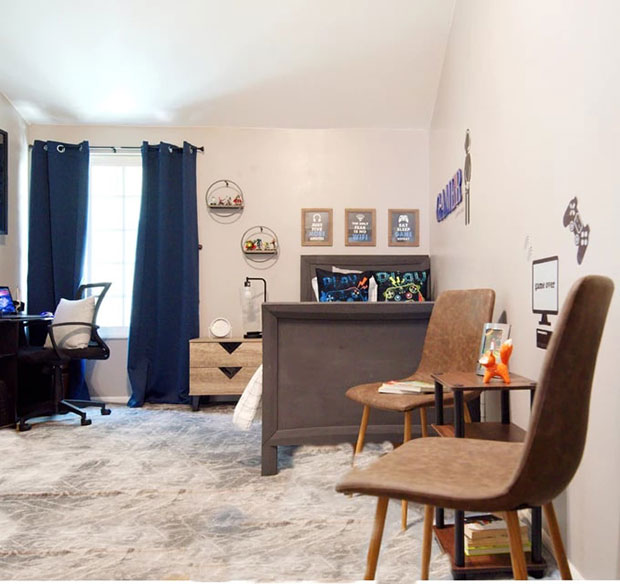 Tia Shackelford Interiors
With most teenage boys being into video games, it's not uncommon to have gamer-themed teenage boy bedroom ideas.
Thorton Boys' Room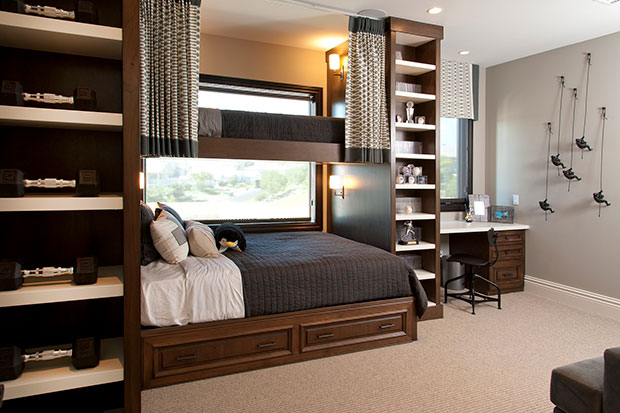 Robeson Design
A custom-built bunk bed with smart storage units definitely saves a lot of floor space, while providing plenty of storage space for each child.
Magnolia New Build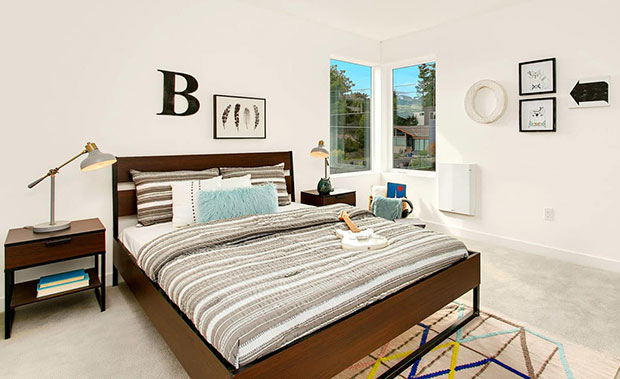 Sometimes a simple design can work just as well. Adding bits of décor, here and there, helps not to make the room look visually overwhelming.
Yarrow Point New Build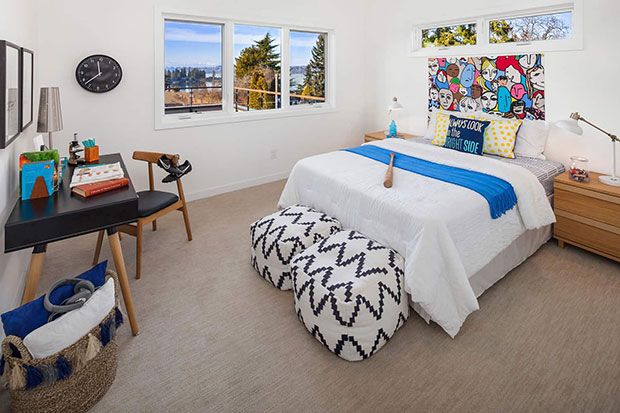 Seattle Staged to Sell & Design
teenage son's personality or interest. Even better if it's their own original artwork!
Oakland Hills Boy Bedroom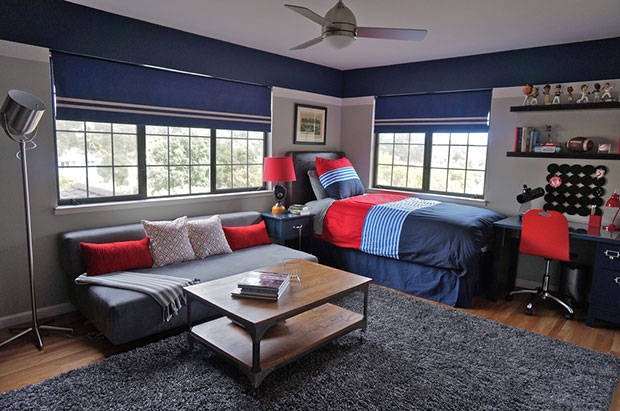 Here's a complete bedroom that provides a comfortable study area, a lounging space, and ample storage to showcase one's collections.
SF Giants Teenage Room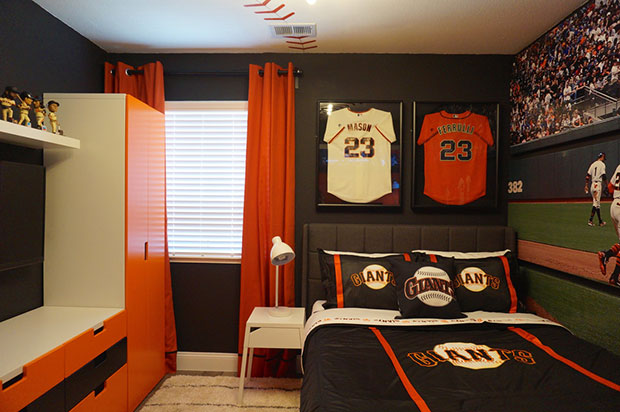 Some teenage boy bedroom ideas are solely centered around something that the teenager absolutely loves. In this particular bedroom, it is clear that the teenager is a fan of the San Francisco Giants.
Dallas Cowboys Bedroom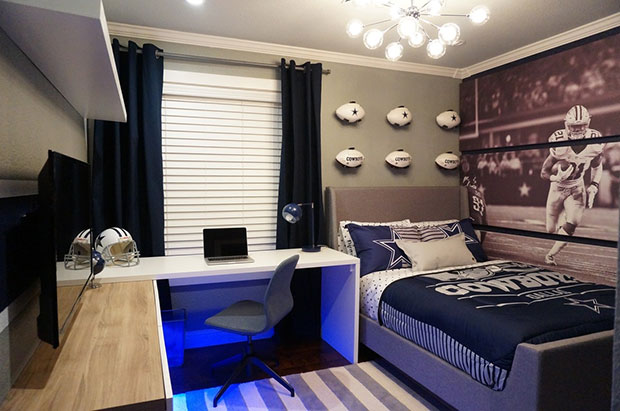 And if the bedroom is themed around a professional sports team that your teenage boy is a fan of, really go all the way not just with collections, insignias, and posters. Make use of the team's colors and build a one-of-a-kind bedroom that way.
Special Spaces – Teenager Lounge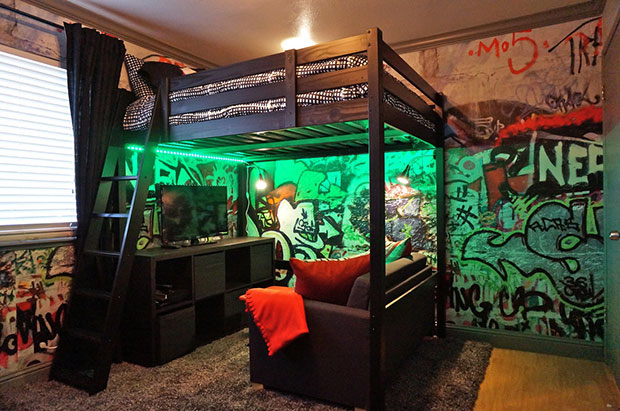 If space is an issue, make use of loft beds as they would be able to provide a lounging or gaming area. On the other hand, the graffiti art on the wall is exploding with personality.
Special Spaces – BMX/Scooter Bedroom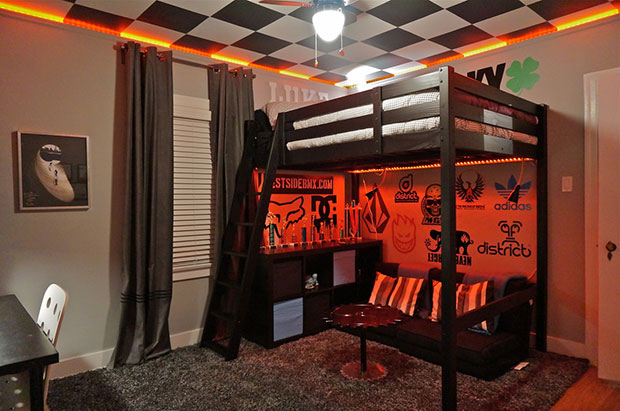 Or, instead of graffiti art, why not try wall decals to bring some life to the walls and personality to the entire room?
Surf/Skate Boy Bedroom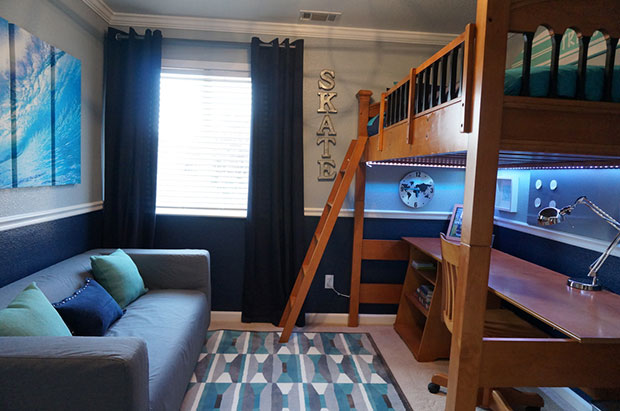 Alina Druga Interiors
With the many options that a loft bed can be designed, it really provides a solution to the lack of room space. This room can provide a comfortable study area and a relaxing lounging area.
Stoneway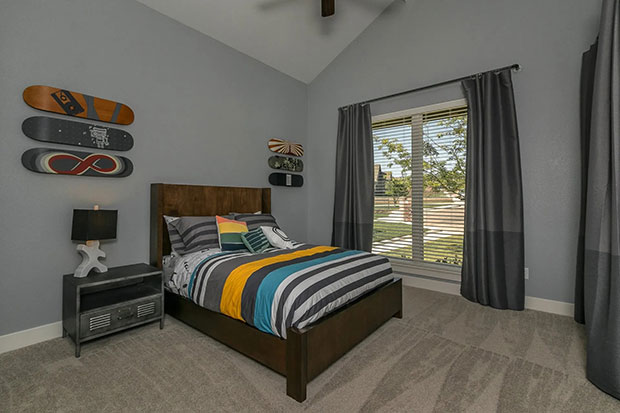 Home by Lyons
Unlike teenage girls, a lot of teenage boys tend not to have that much décor in their rooms. But even with the sparse décor, much like teenage girls, they can showcase their personality and interests.
Rittenhouse Square Condo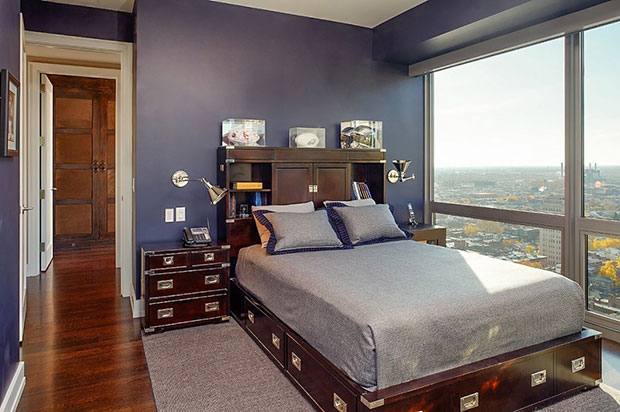 Orion General Contractors
Incorporating storage space in a custom-built bed is smart and interesting. Being custom-built, almost always means that it's going to be, on its own, a visual feast.
Sebastian's Room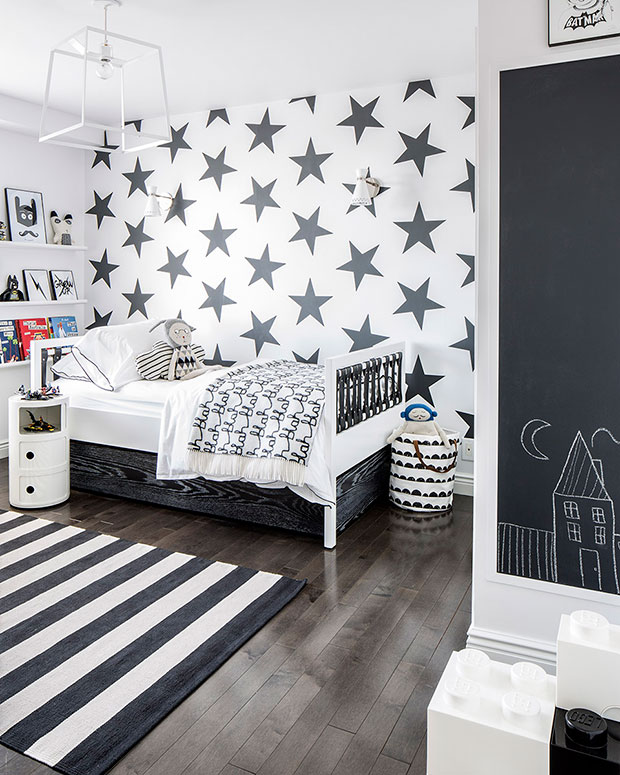 For younger teenage boys, their youthfulness and innocence are often still incorporated in the design. The wholesome design and decoration definitely capture their youth.
Jackson's Room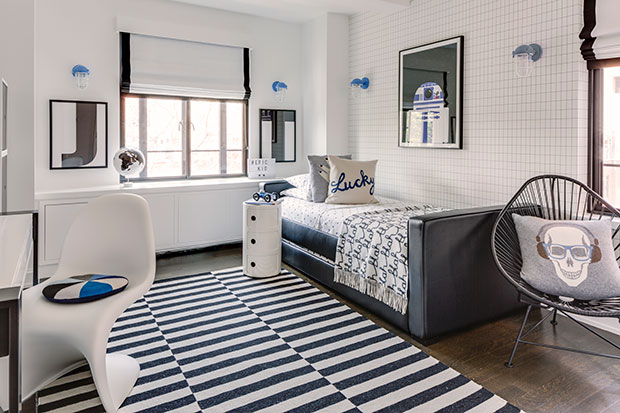 Sissy + Marley Interior Design
The touch of blue color brings forth some life in a neutral room. Plus, the lighting fixtures are interesting choices.
New Canaan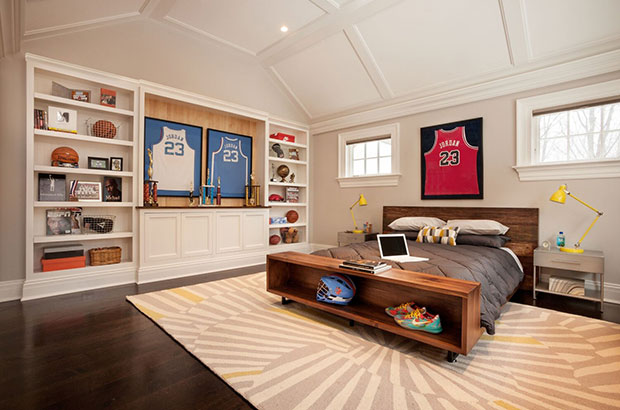 Framed jerseys are quite a common décor in many teenage boy bedroom ideas. But you can get creative and make it unique with its placement.
Sandhill Crane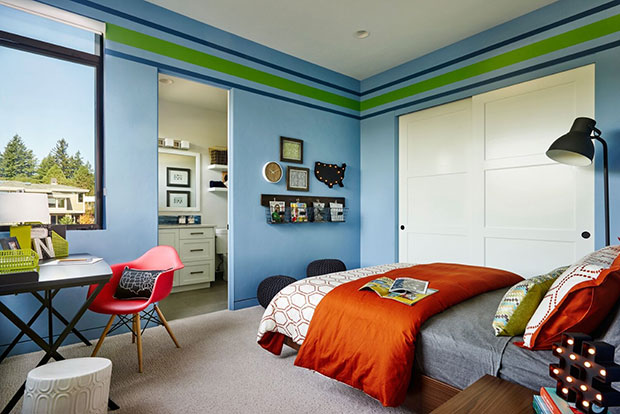 Garrison Hullinger Interior Design
Usually, teenage boy bedroom ideas are either filled with neutral colors or blues. So, it's pretty interesting to see one that is filled with splashes of various colors.
Dumbarton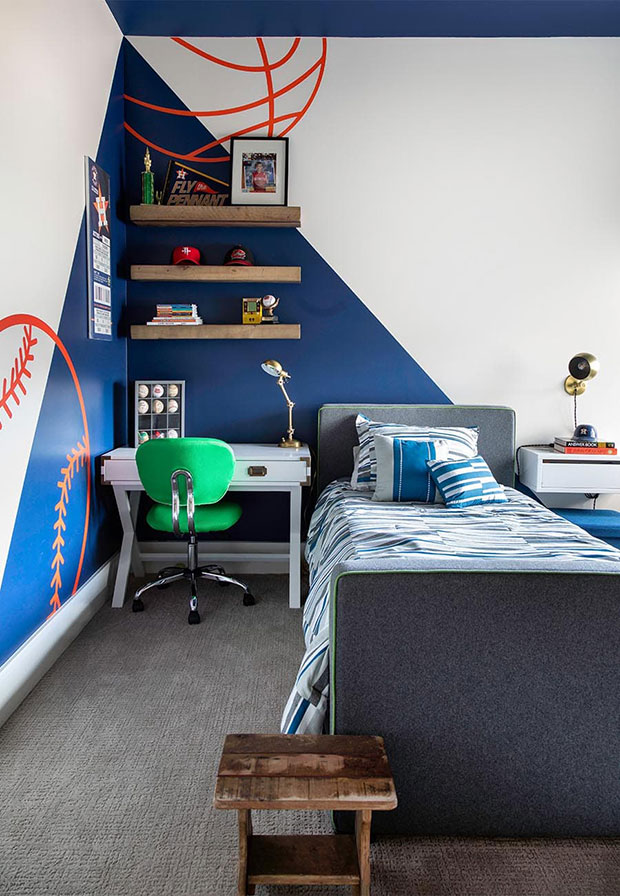 Laura U Design Collective
This wall art is definitely creative and unique. It also captures their youth, just as much as it captures the teenage boy's interests.
Villa Park House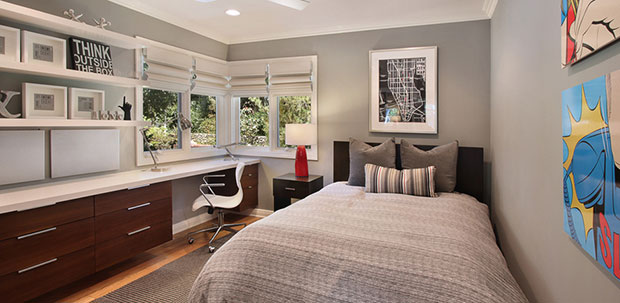 Cathy Morehead + Associates Interior Design
With a neutral painted wall, the addition of cool artwork and posters are good enough to bring some life into the place.
Aviana Pensacola Bed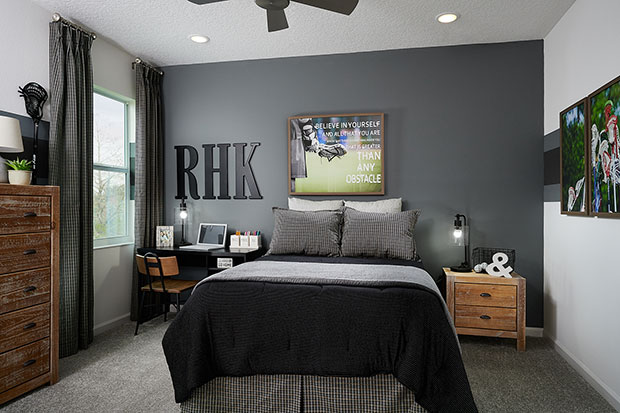 Studio Peck Photography
If your teenage son is an active athlete, getting a poster with a motivational quote is quite a nice touch.
Apartment Models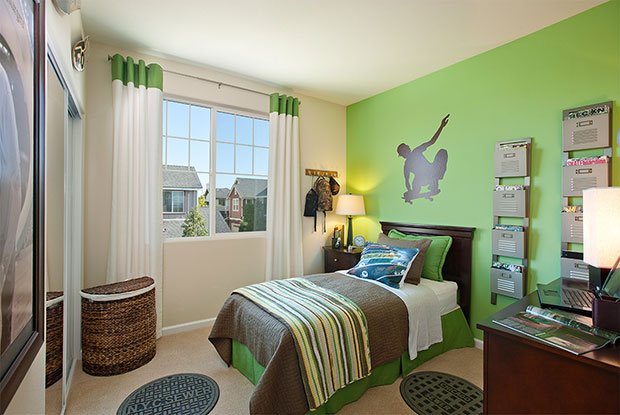 Borden Interiors & Associates
Rather than your usual bulky cabinets with shelves, this room has a unique and interesting storage solution that adds to the visual appeal of it all.
Fire House Bedroom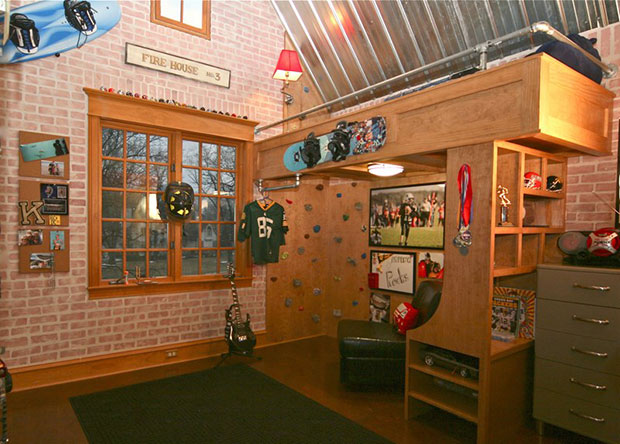 With the number of decorations this room has, doesn't even make it look visually overwhelming. But it gives a clear message of how active the teenage son is.
Rustic Bedroom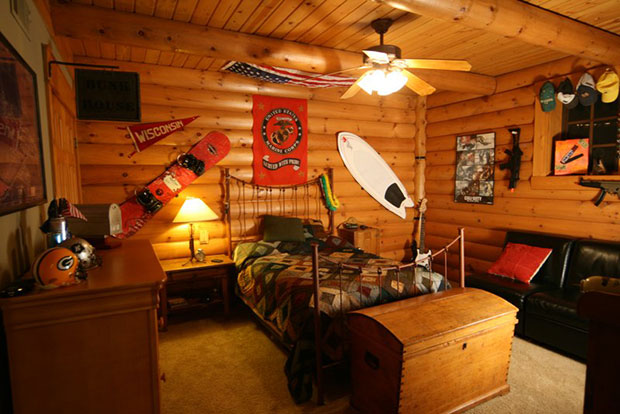 Ed Saloga Design Build
Even a full-on rustic style bedroom can work for teenage boy bedroom ideas!
Boy's Teen Room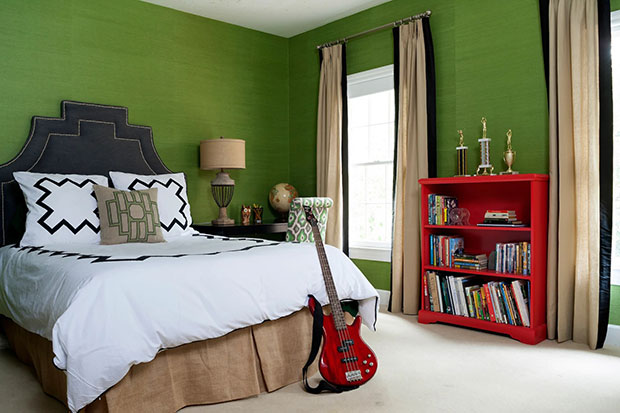 Jill Sorensen Lifestyle
This room surprisingly has some vivid colors that are uncommon for teenage boy bedroom ideas.
Guy's Bedroom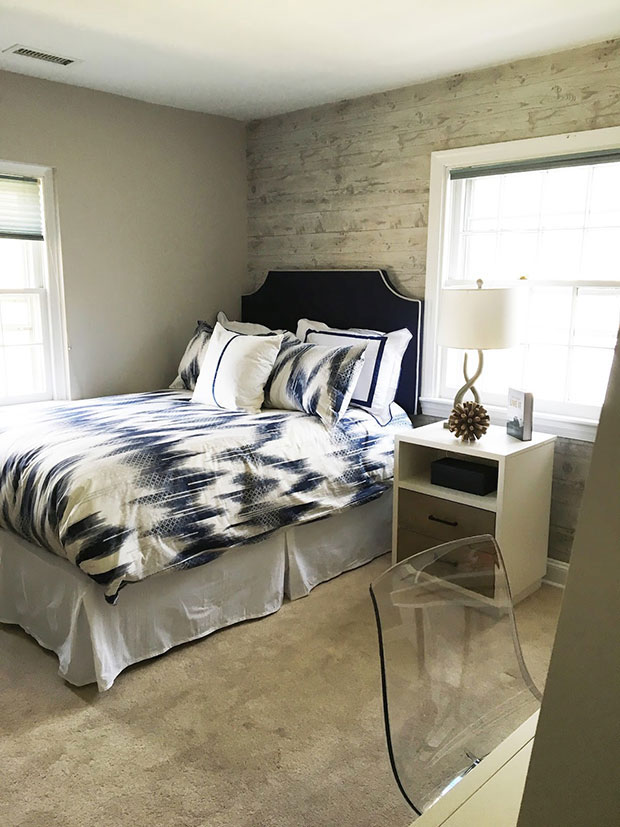 Stephanie Kraus Designs, LLC
A simple bedroom design that is just as stylish as others on this list.
Melton Road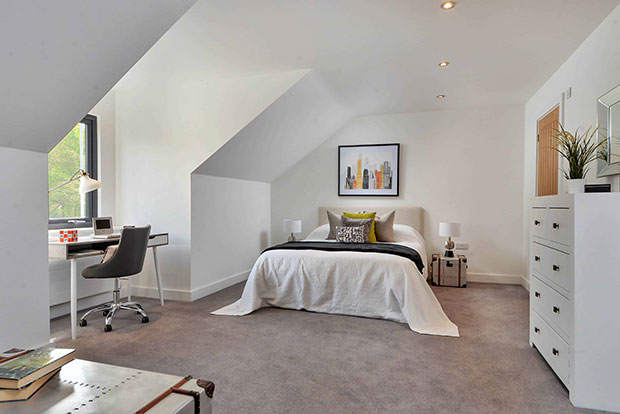 Lemon + Lime Interiors
The chest design for side tables is a great addition to not make the furniture choices look boring.
Coastal Living 2015 Showhouse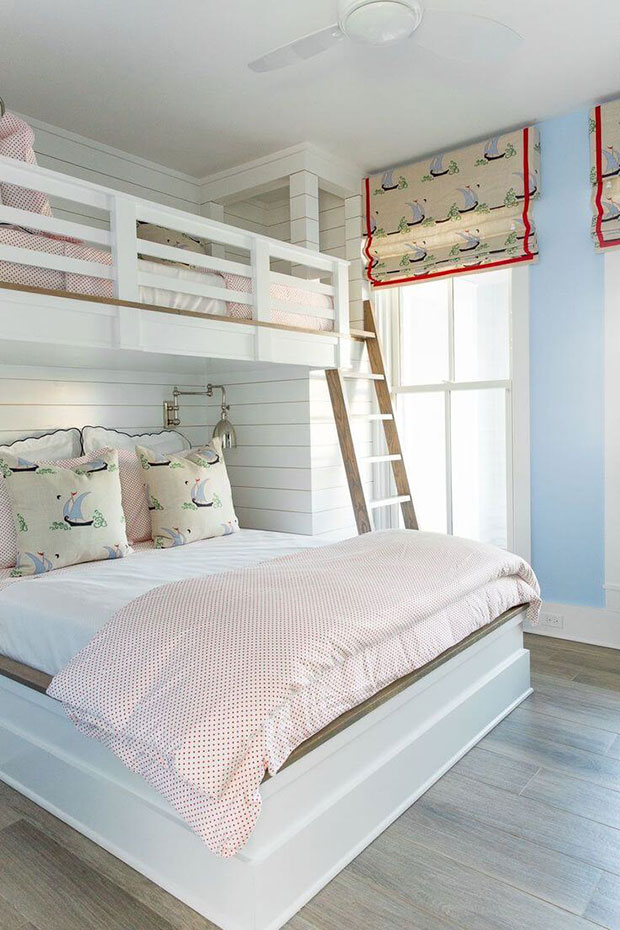 Bailey McCarthy
Teenage boy bedroom ideas don't always have to use neutral colors or darker shades or tones of colors. This baby blue wall captures the coastal style home though.
Teenage Boy's Room DIY Storage Towers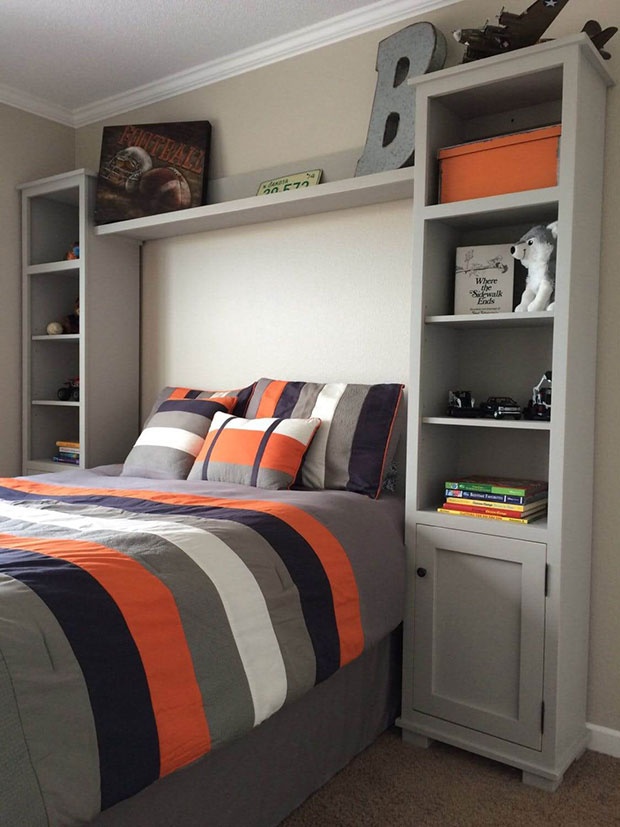 Two Make A Home
To save space, the parents built a DIY storage tower that surrounds the top of the bed.
Modern Rustic Teen Room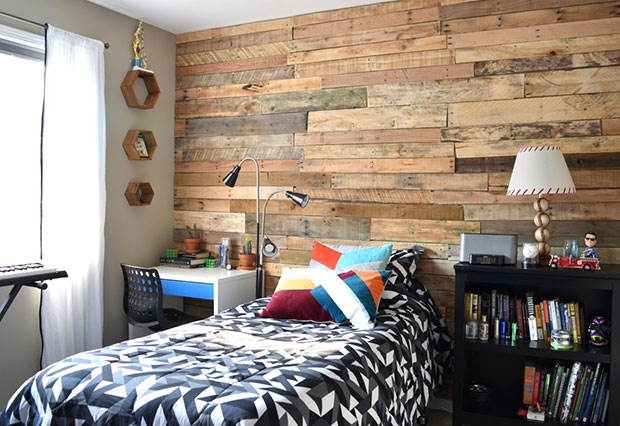 Jenna Burger Design
Rustic accent wall definitely adds some dynamic in texture and material, bringing the overall visual appeal of this room to another level.
Teen Room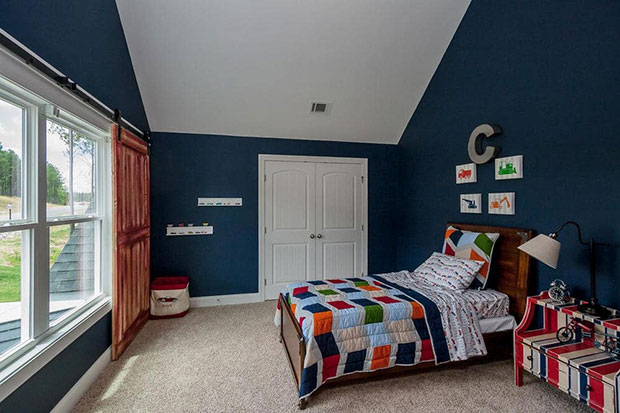 Instead of keeping the furniture as is, paint it with colors that express your teenage son's personality.
Teenage Boy's Room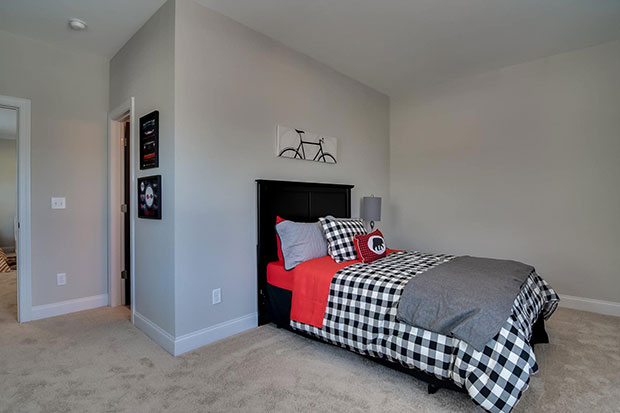 Winchester Home Builders
The splashes of red are a welcome touch to the overall look of the room.
New Jersey Hilltop Home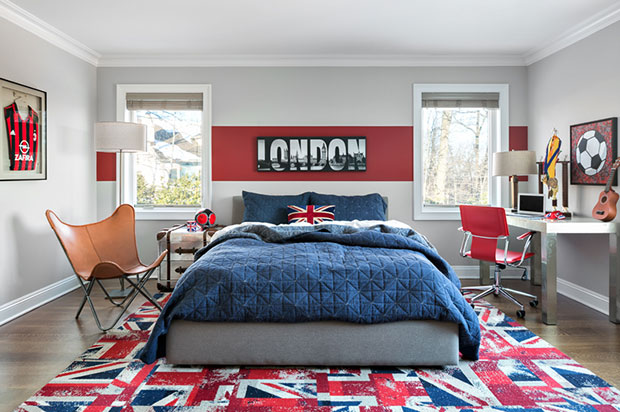 Rob Stuart Interiors
Teenage boy bedroom ideas are not always sports-themed. Sometimes, it can be your place of origin.
Boho-Chic Cali Beach Cottage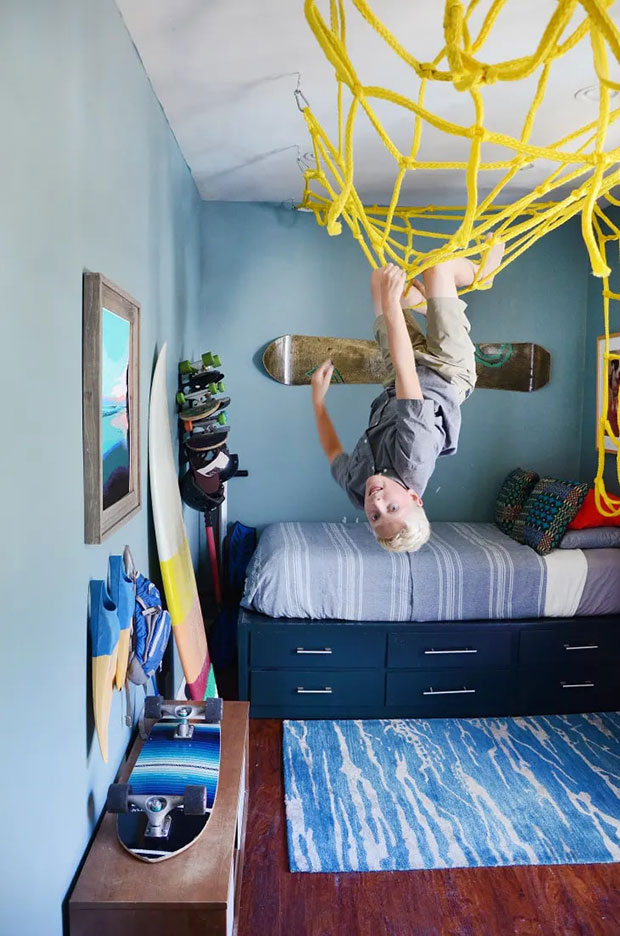 Esteban Cortez
For an active child, try to get something in their bedroom that is close to their interests. This home's owners got a net that their son could climb and play with.
Via Sauvagia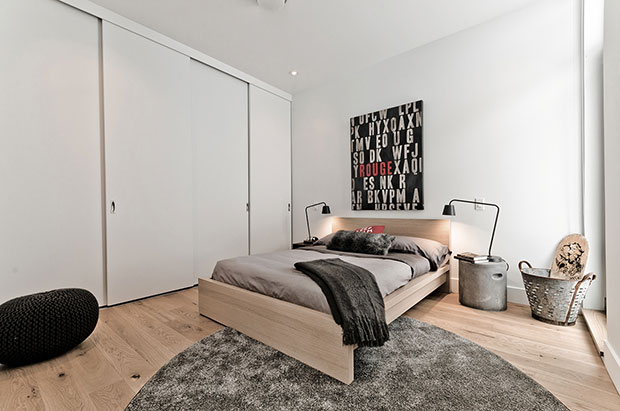 Catlin Stothers Design
Simplicity is a key point in many teenage boy bedroom ideas, and this room easily captures that.
Barnes Family Home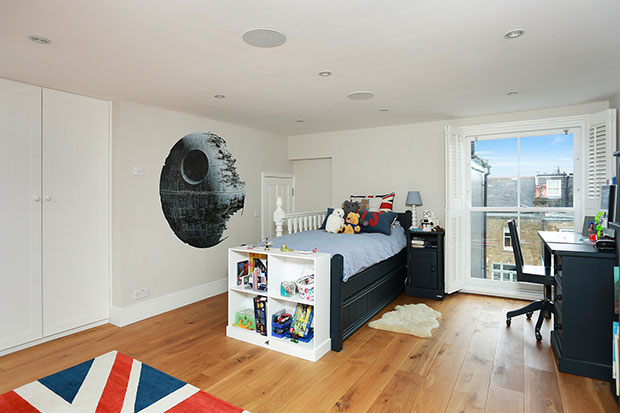 Fine House Photography
A small storage at the end of the bed is a great fixture, and that Death Star decal is a nice touch.
Teenaged Boy's Bedroom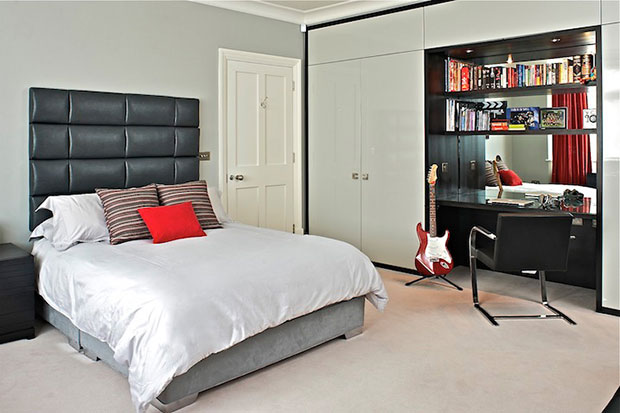 Fishers ID
This teenage boy's bedroom has a pretty smart design of combining a comfortable study area and storage unit.
Bayview House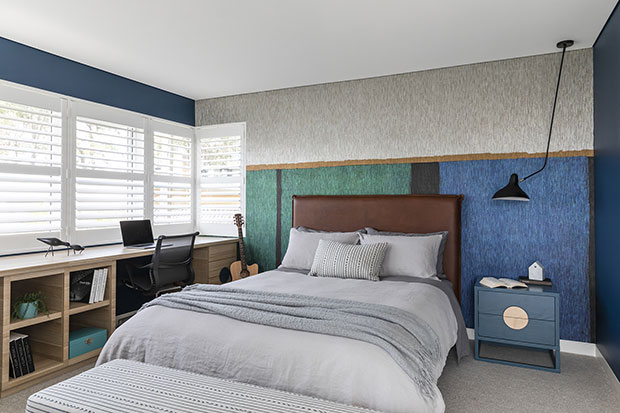 Ioanna Lennox Interiors
Here is a pretty unique accent wall with its assorted colors. It definitely brings some life and personality.
Family Home on the Heath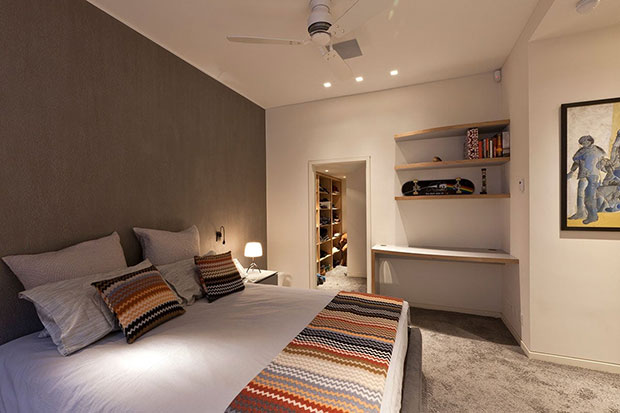 A simple design but with a very efficient bedroom layout is most needed for bedrooms for teenagers.
House Above the Heath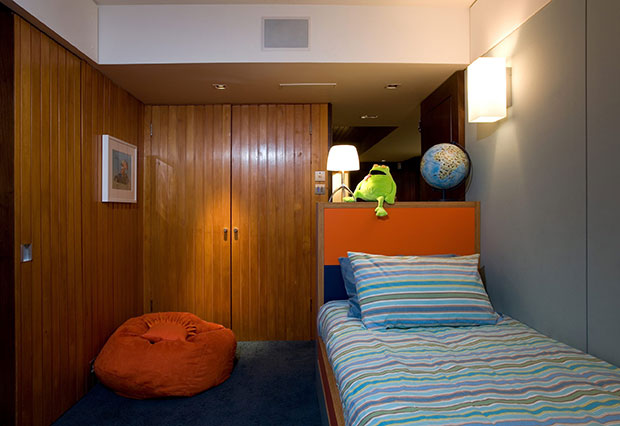 Clifton Interiors
Painting the headboard with vivid colors are unusual. But for this room, it brings a lot of personality into the room.
Chestnut House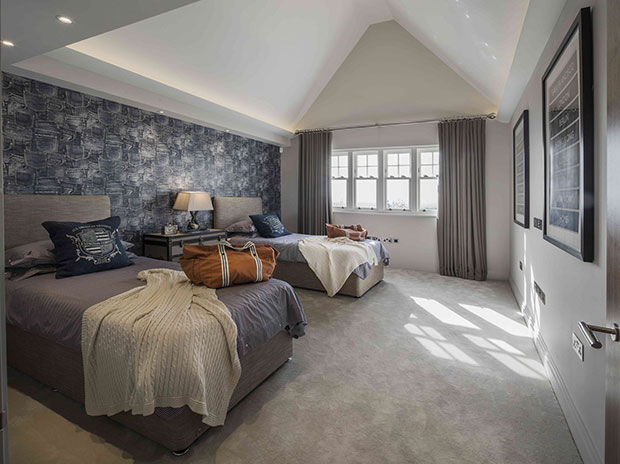 Hub Architects
If you have twin teenage sons, you can try a simple bedroom design such as this.
Elephant & Castle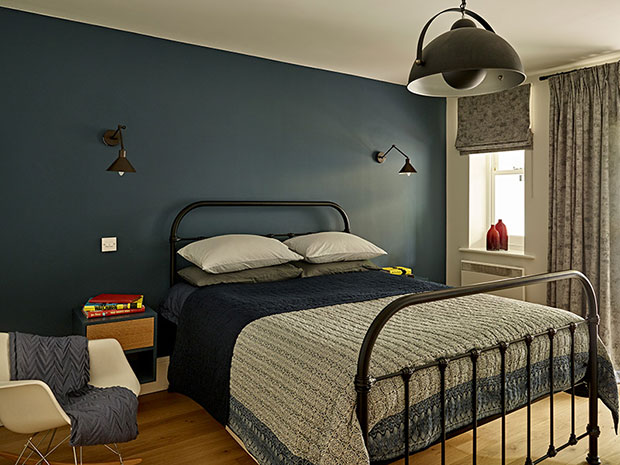 The light sconces instead of bedside lamps are great alternatives that also perfectly match the chandelier.
Albert Hall Mansions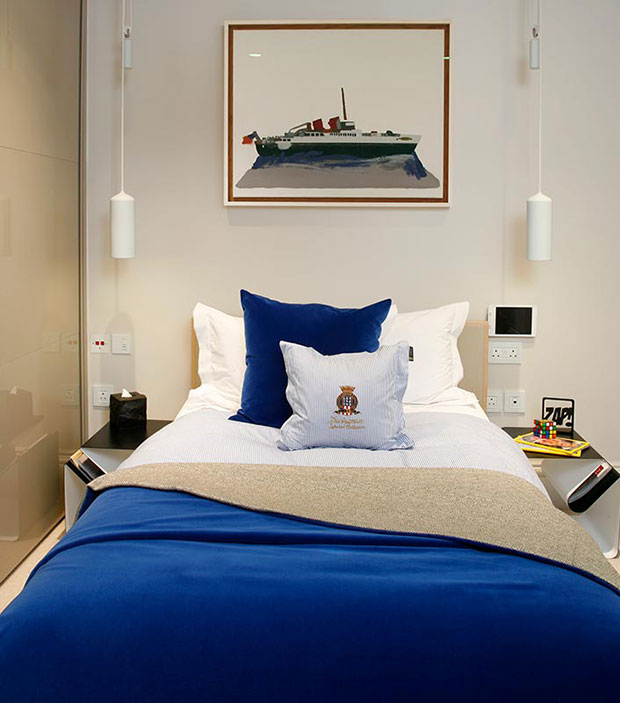 Morph Interior Ltd
For your teenage son's bedside table, get them a cool alternative with a unique shape.
Chicago Residence #4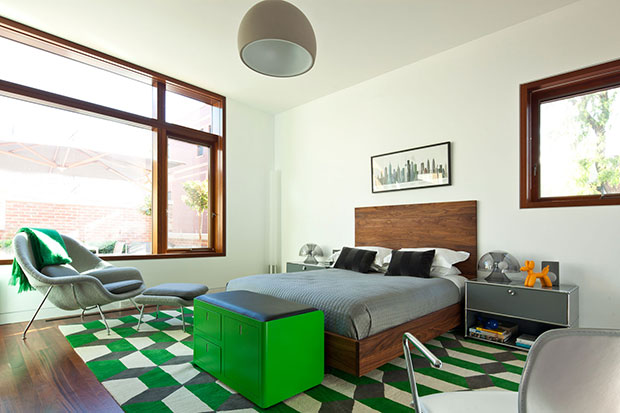 Stephanie Wohlner Design
The rug complementing the ottoman bench is a nice design detail. The dark green color surely grabs your attention.
Fulham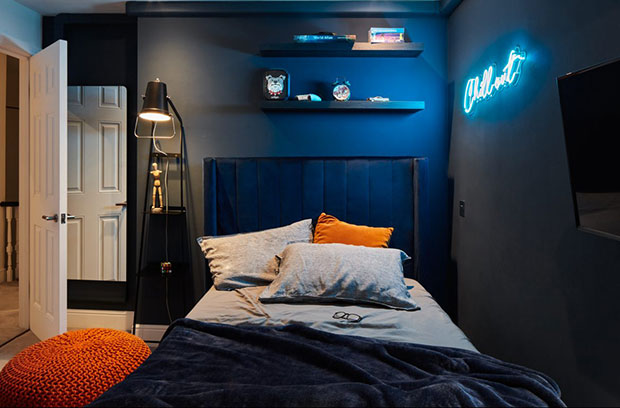 Matteo Bianchi Studio
The neon lights are a wonderful décor detail that easily showcases their personality.
Armstrong Farm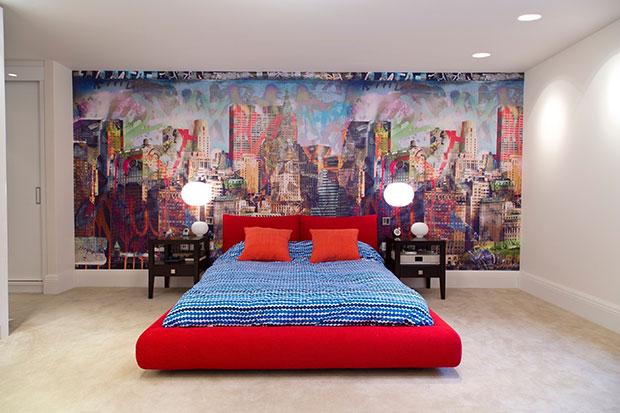 Huntsmere
An entire wall of art is a strong expression of individuality for your teenage son. So, if your son has any interest or talent in art, why not get them to paint on their wall?
Leckhampton Road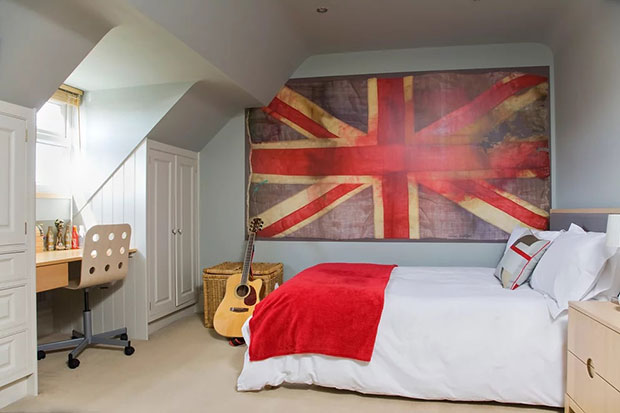 Completion Ltd
If you're feeling a patriotic spirit, you can go ahead and spray paint all over your bedroom wall to show it!
Christchurch Street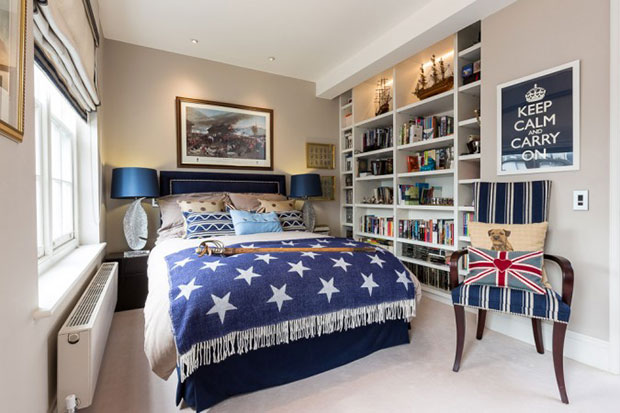 Nude Designs
Teenage boys are not all the same. Some of them love their collection of books, so why not get them an in-built wall of shelves in their room?
Dawn House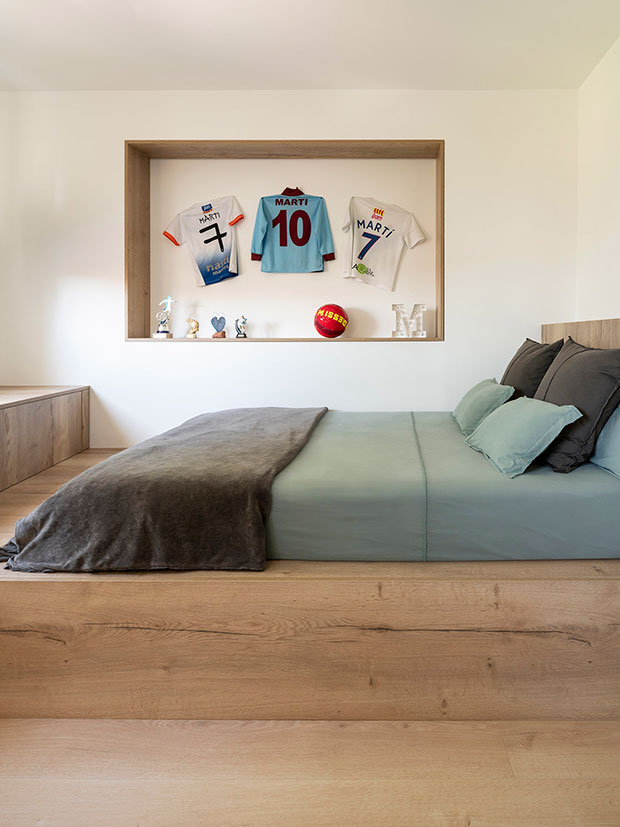 Susanna Cots Interior Design
Instead of installing shelves or buying entire furniture, you can build a niche in the wall where they can showcase their beloved collection.
Bay Estates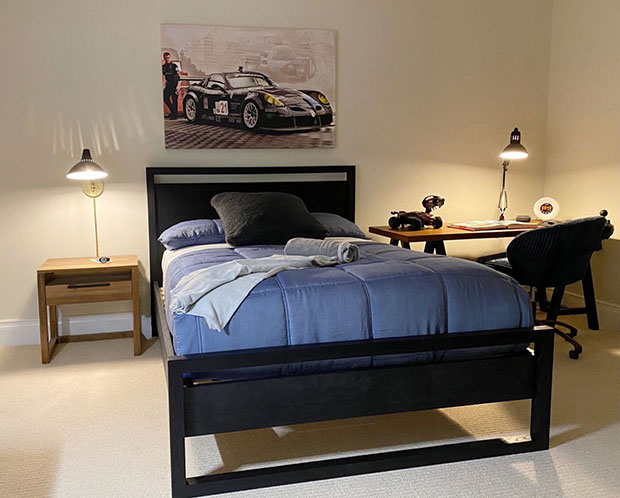 Tweak Your Space
Even a simple bedroom set-up can already tell so much about your teenage son's personality.
Spectacular Addition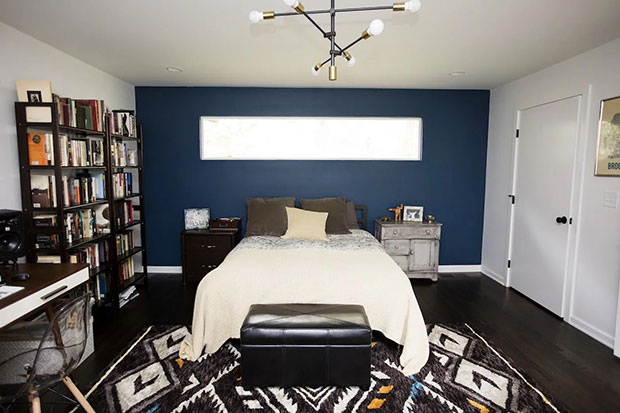 Weidmann Remodeling
Some of the furniture choices in this room bring a chic industrial charm that a teenage boy will love.
That's all for teenage boy bedroom ideas! Did any of these capture your interest?
Like This Post? Pin It!