I Got Curious on What's Hanging Inside this House. Wait What? Brilliant!
They say we need plants in our homes to keep those fresh oxygen coming. This home has indeed gotten a large plant and placed it on a gigantic suspended planter which hangs at about 3 feet high! So much for a lot of oxygen!
This home in 631 Mansfield is about as refreshing and as comfortable as any other home. The design was created by Amit Apel Design which features 5 bedrooms and 5.5 baths, a great central skylight and not to mention the levitating tree at the center of the stairs space, right under the skylight. Surreal, right? Wait until you see the rest of the house! You will appreciate it even more!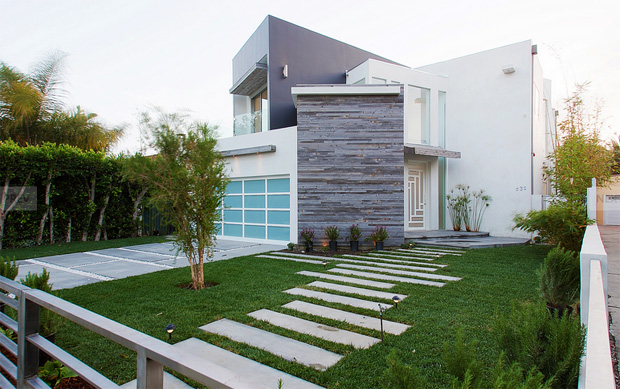 On the outside, the structure is not imposing nor it is an eye-catcher but an poses as an interesting dwelling place. Comfy and modern.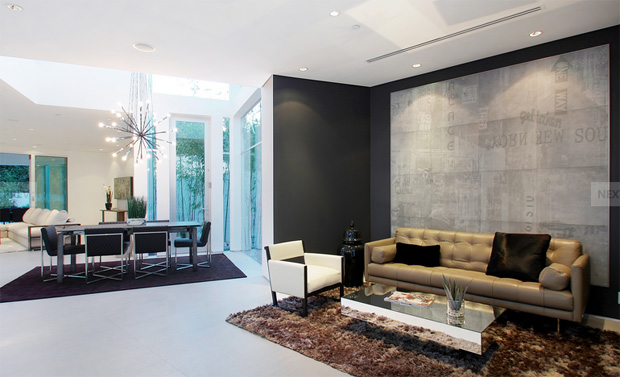 Inside the house is a different story. The open and spacious floor plan filled with abundant natural light from the many floor-to-ceiling openings and a great central skylight over a double height space is simply marvelous and relaxing.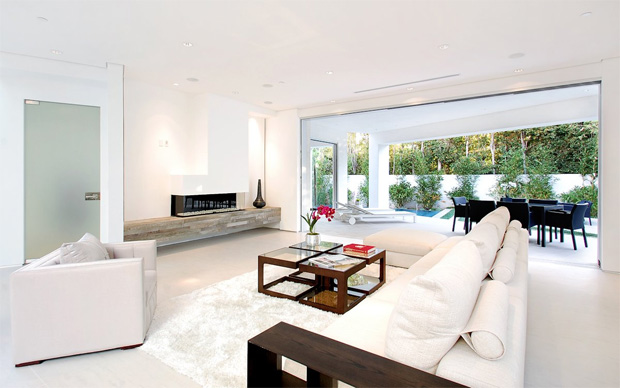 The clean and comfortable ambiance of the interior's white walls dotted with a little color on some of the furniture and appliances is noticeable.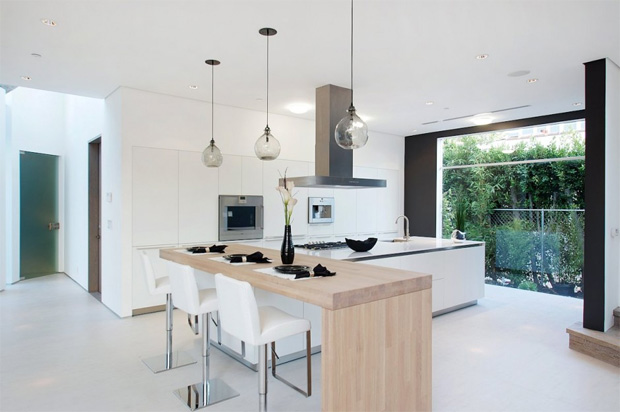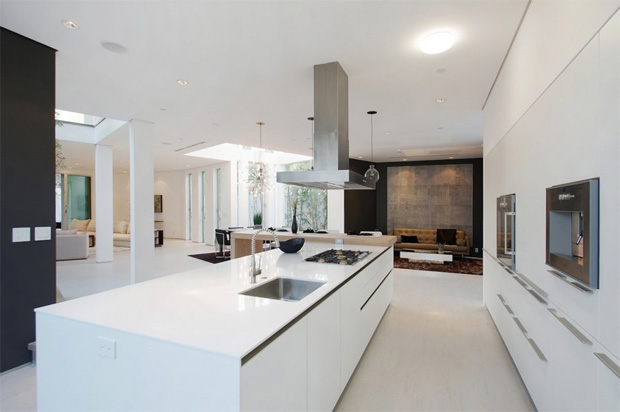 Its kitchen takes the laboratory aesthetics to an extreme. You would surely love cooking here with the refreshing view of the trees and plants outside!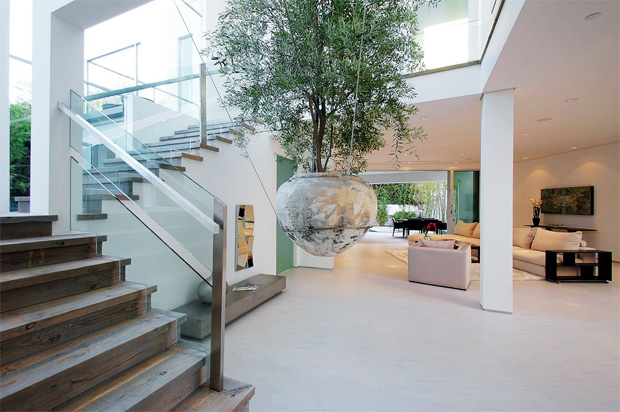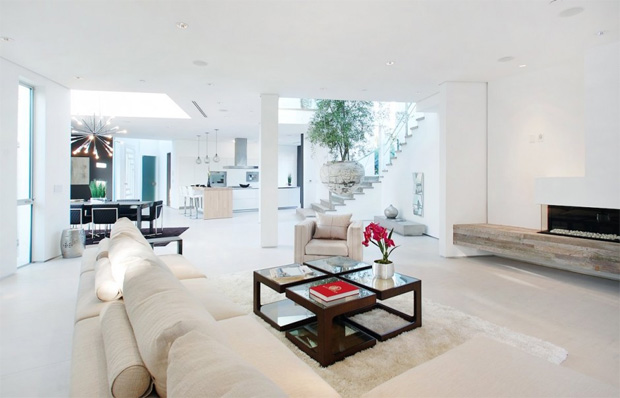 One central element of the house is the large plant suspended at the most visible part of the room. The tree is visible from every corner of the room, giving a most interesting addition to the interior.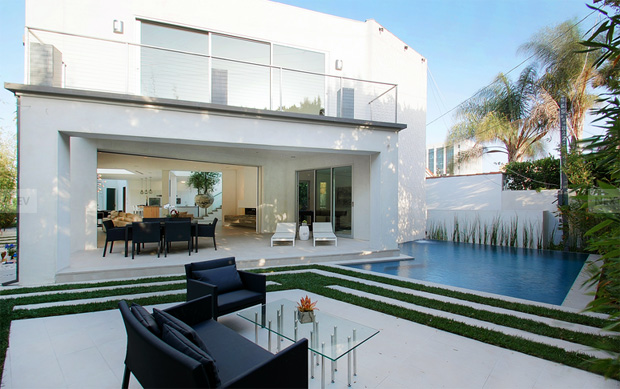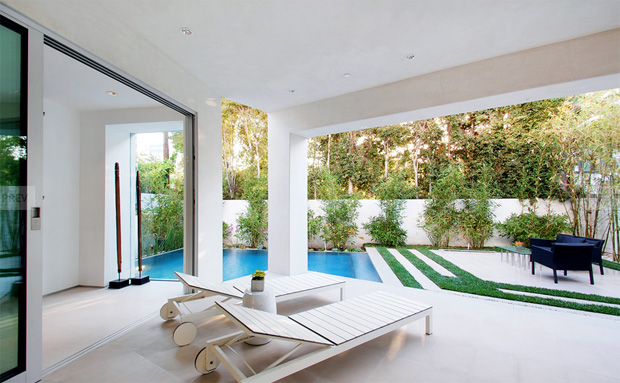 Take a break and enjoy a dip on this pool on a weekend or after a stressful day.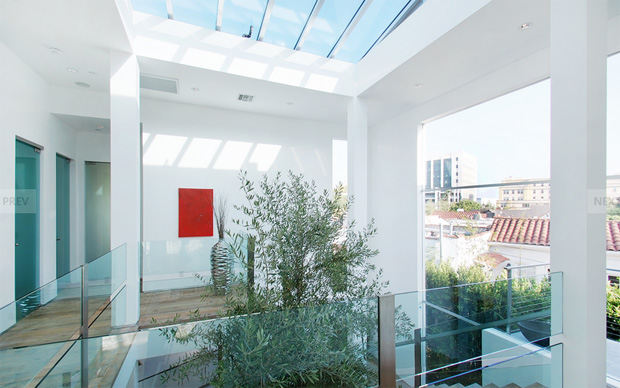 The glass walls on the staircase gives you a relaxing view of the surrounding area once you climb the stairs. Imagine the view at night!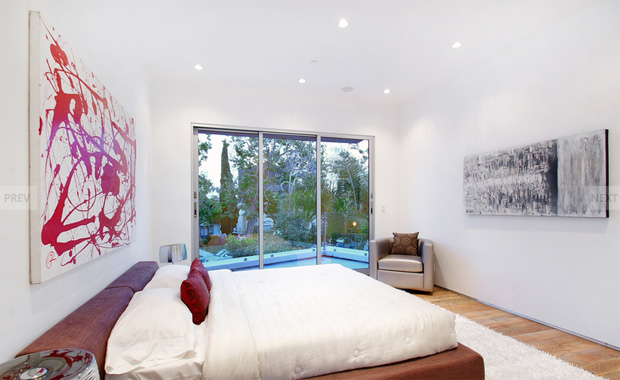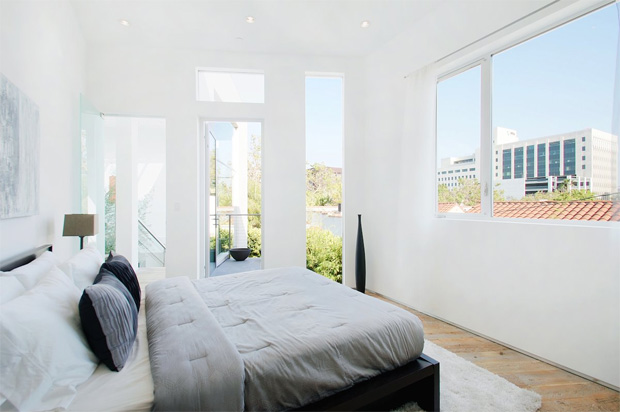 All bedroom of the house are elegantly designed, each as relaxing as the last.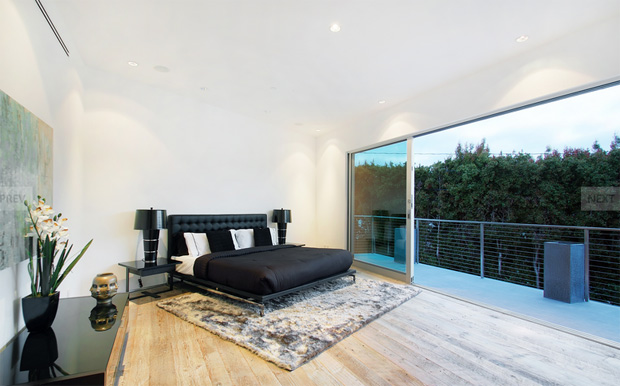 This bedroom in particular, more spacious than the rest, offers a relaxing place to sleep and rest.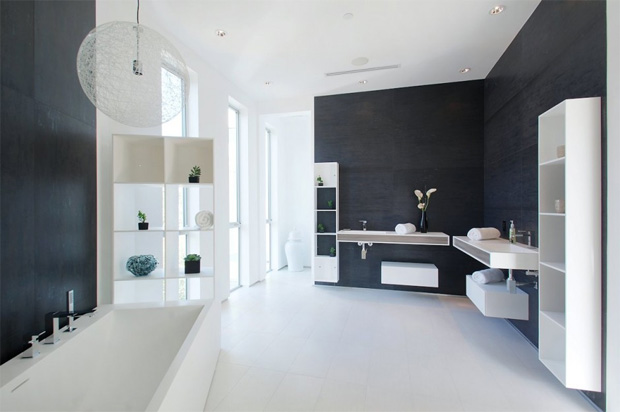 How about this space for a bathroom? As elegant as the rest of the house, right?
Wouldn't you love to stay at the Mansfield House even just for a day? The elegant interior of the house is truly inviting!
FREE TRENDING HOMES IN YOUR INBOX!
Never miss any updates! Subscribe to our feed and we'll send you the latest trending homes right to your inbox daily! Join us Now!