This Desert House Will Make You Seek For A Magic Lamp. You'll Wish For $3M.[Video]
Oh no you don't! You don't have to hunt for Aladdin to steal his magic lamp. After all, Genie was already freed from the lamp and you he can no longer grant your wish for a luxurious home or a palace like Prince Ali's. But you can try rubbing your own wallet or perhaps your bank accounts if you have $3 Million. What for? Well, to buy this Organic Modern Estate as your own home.
No not really. You don't have to buy this house but I am warning you, once you see it, you will be left in awe. But please, don't rob a bank! This can still be yours, on your very own screen.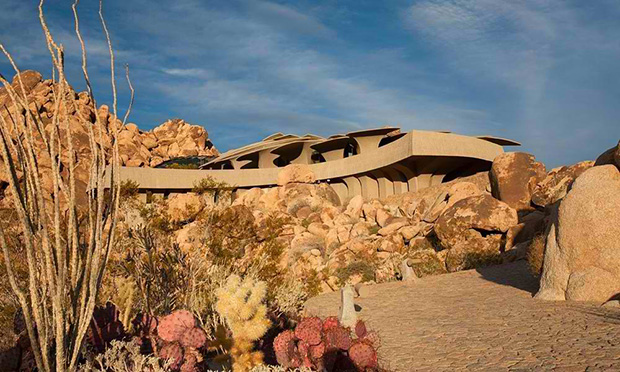 Now that is camouflaged! The color of the house is just the same as the rocks that surround it.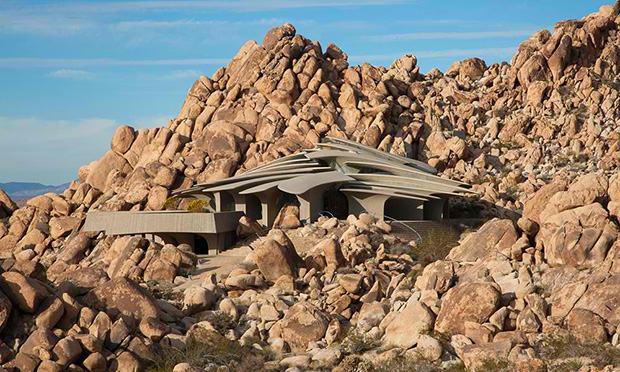 But if you get to see a better look, you will say, "Wah! What is that thing?" No, it isn't a giant alien from outer space or a lost member of the Transformers. It is house.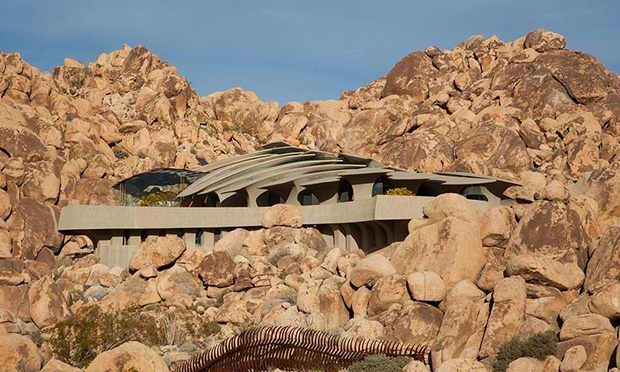 No doubt, this is engineering and architecture at its best! Just look at how sturdy and hard that structure is! What a home!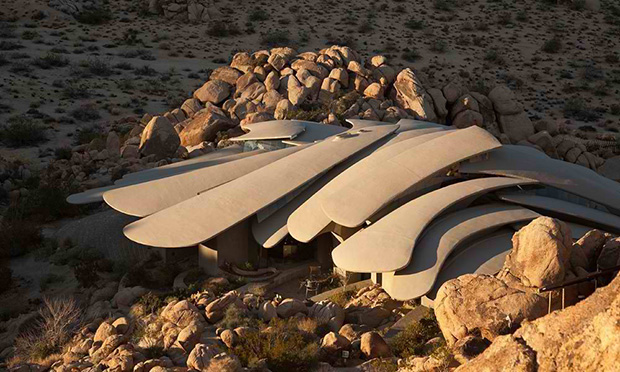 And the roof! The roof is just….oh!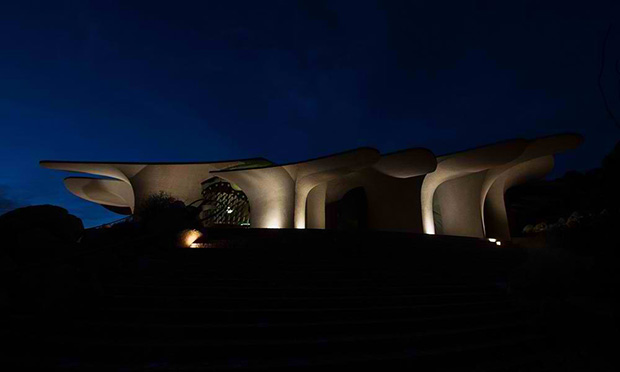 If you see this lighted home from a far, you will really think Genie has built another palace in the desert!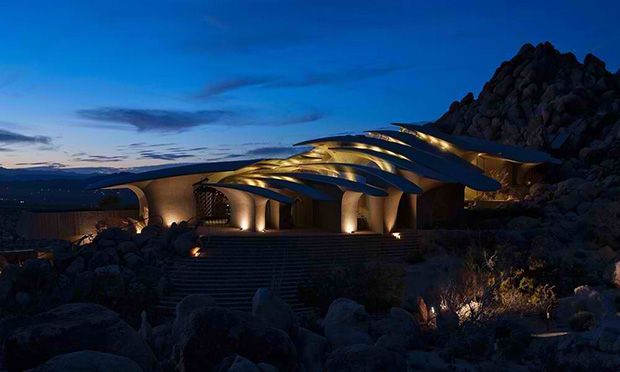 A luxurious, sophisticated and grand palace like this! We guess those roofs have a mechanism of some sort that opens and close. Not sure though.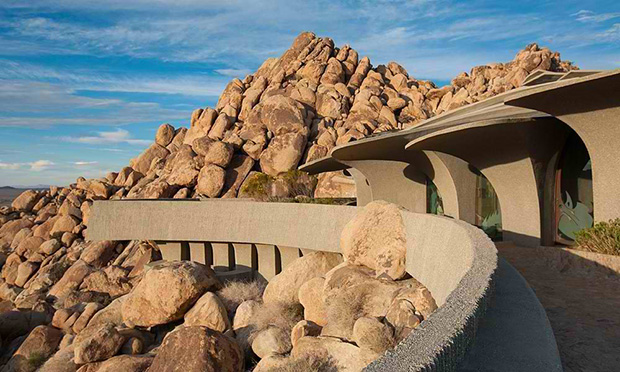 Rocks everywhere and the feel of rock in the house will certainly rock your world!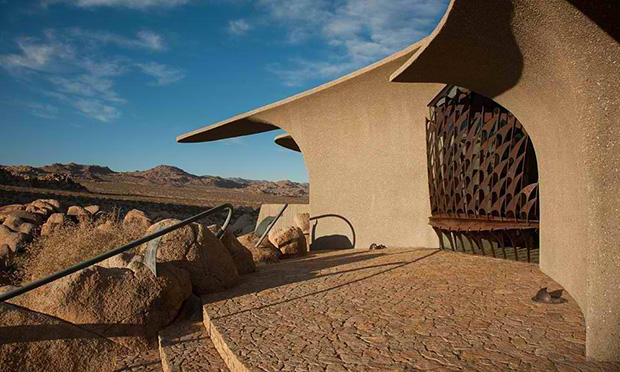 But don't be too excited because that is just the exterior. There is so much more inside that will make you wanna rub a lamp or rob a bank. But I advise you to behave and just see the other images.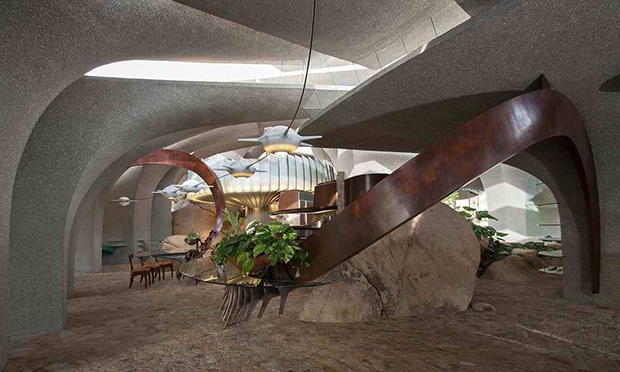 Well, I warned you. This is indeed beautiful! Catch a glimpse of copper, steel, concrete and natural rocks inside the house!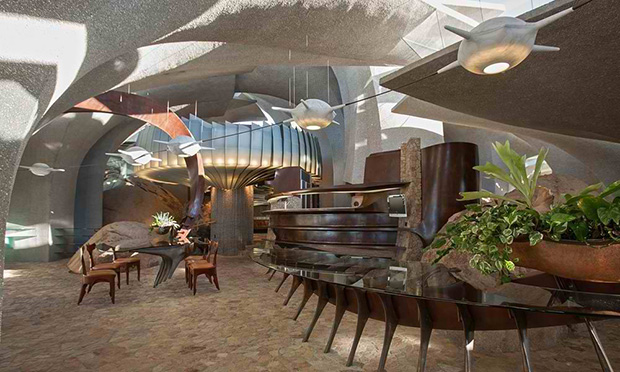 Everything is just breathtaking. Totally cool! The tables, the chairs, the ceiling, the pendant lights and all!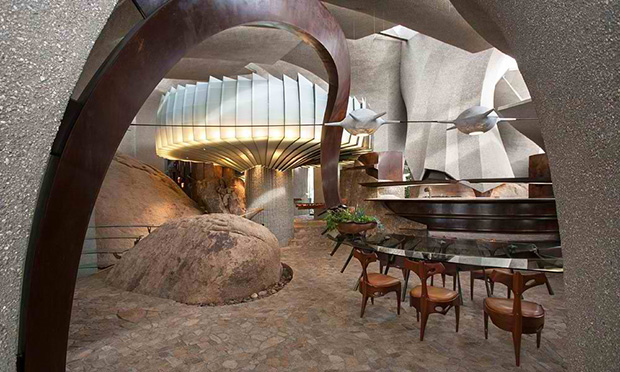 Tell me, who wouldn't love to get a house like this? It is a mirror of modern organic architecture! I wish I had $3 Million.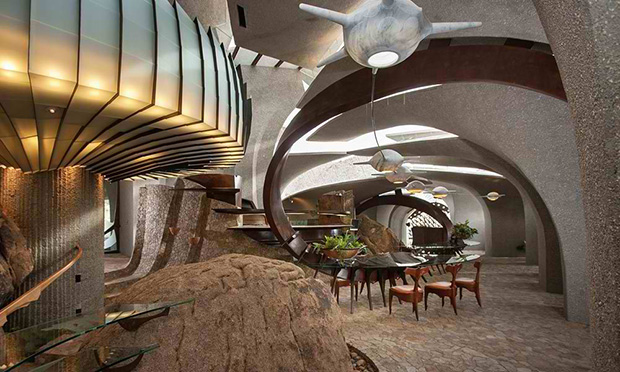 The swirling copper inside and all those decors are so full of details! I wish I had $3 Million.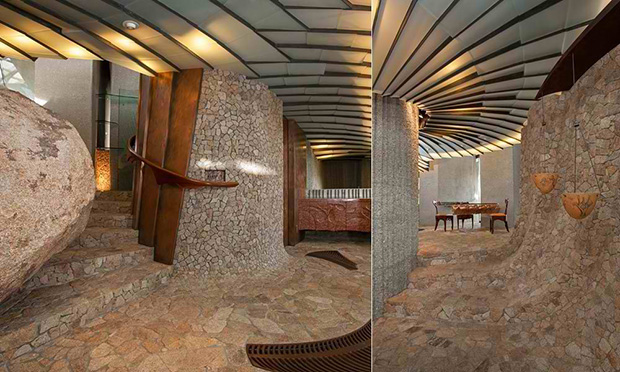 And even more details here from the flooring to the ceiling.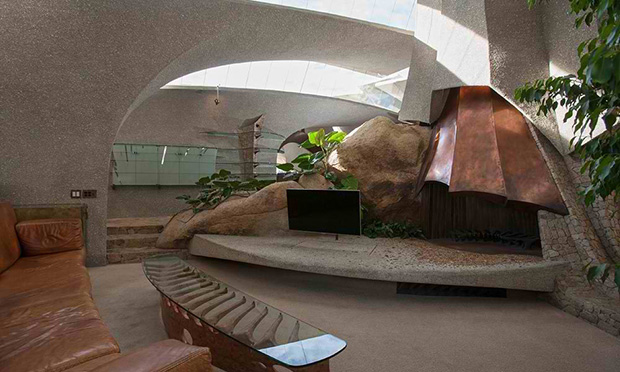 The family room has that serene feel. You are really like living inside rock with plants and a huge boulder but you can still get the comfort of "living". Oh, I wish I had $3 Million.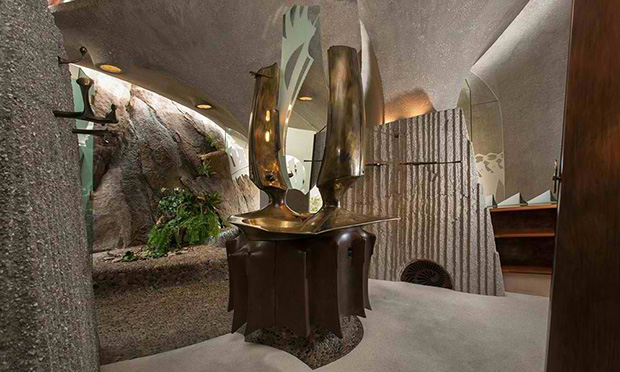 Apparently, this house belonged to artists not just because of this sculpture but because of how the entire house was designed as a huge masterpiece. And yes, I still wish I had $3 Million.
This home was owned by two contemporary artists, Beverly and Jay Doolittle who are already in their retirement years and wanted to live in a new home on a location with fewer elevation-changes and rocky paths. So, the house is currently listed in the US Market for $3 Million. Well, this house really wowed me especially when I saw the video below. So take a look at while I seek for a magic lamp to rub and grant me this home. And you there, don't budge. Just watch and promise me one last time that you will not rob a bank just to get this house. We both know that we want a $3 Million.
FREE TRENDING HOMES IN YOUR INBOX!
Never miss any updates! Subscribe to our feed and we'll send you the latest trending homes right to your inbox daily! Join us Now!