Amazing Structure of the Stacking Green Garden House That'll Amaze You
|
This green garden house is what you'll love for sure! Here's a look of this incredible house!
We'd love to have a garden at our house. We are sure you want one too but ours will be in the front or back yard. Or maybe an indoor garden to bring nature's love inside the house.
But this house went beyond the norms of a garden's location. It is on the facade of the structure.
The house is called Stacking Green. We guess it is because of the stacked plants from the top to the bottom of the house.
Vo Trong Nghia Architects designed Stacking Green which is located in Ho Chi Minh City, Vietnam. Come, let us take a peep of this uniquely modern home.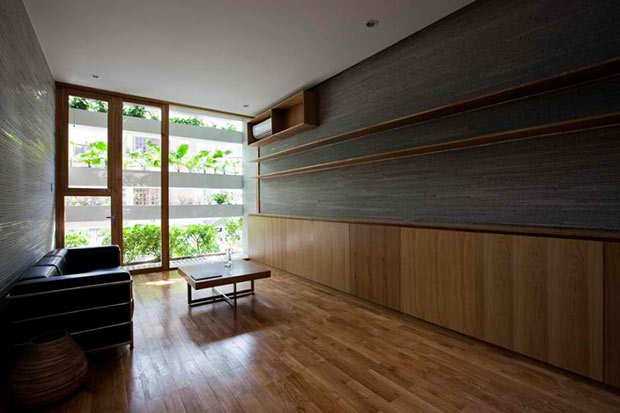 The interior of the house has that warm feel with its wooden materials. It is also minimally designed with one sofa and a coffee table in the living room.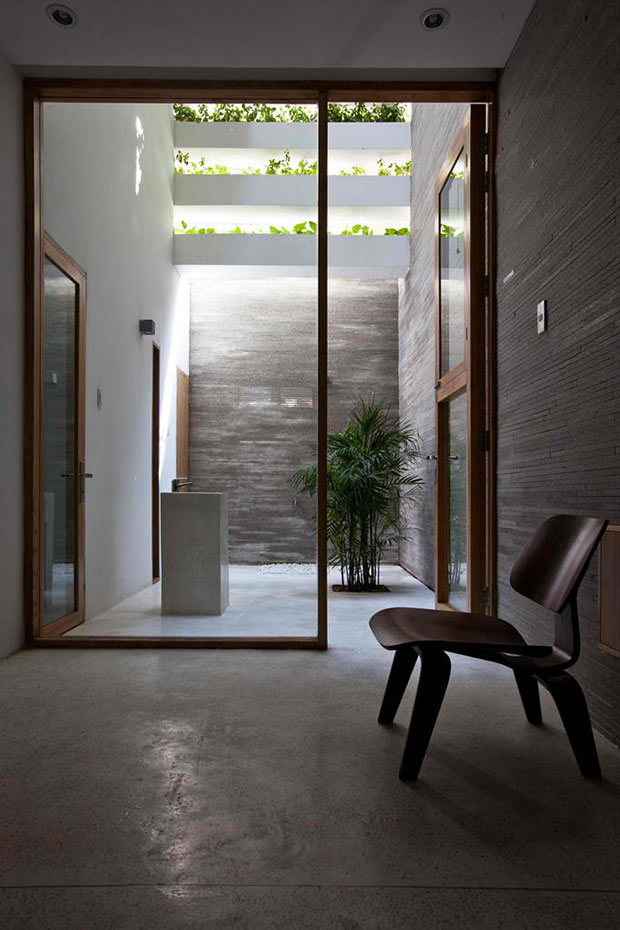 It might even look lonely just like this single wooden chair. But that plant indoors gives us a hint that something amazing is in this house.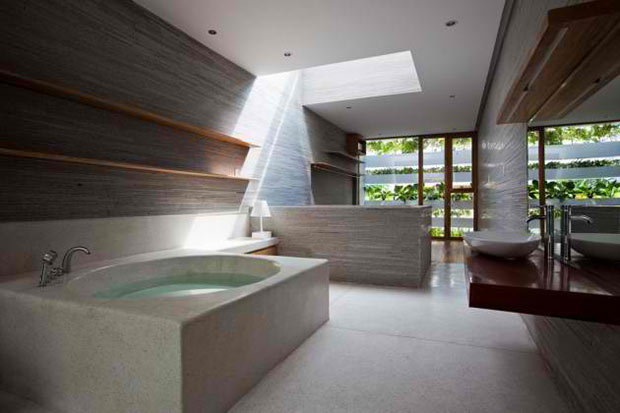 The bathroom has a minimal design too with the interior in shades of grey and brown. But as we look at the farther end, we can see plants.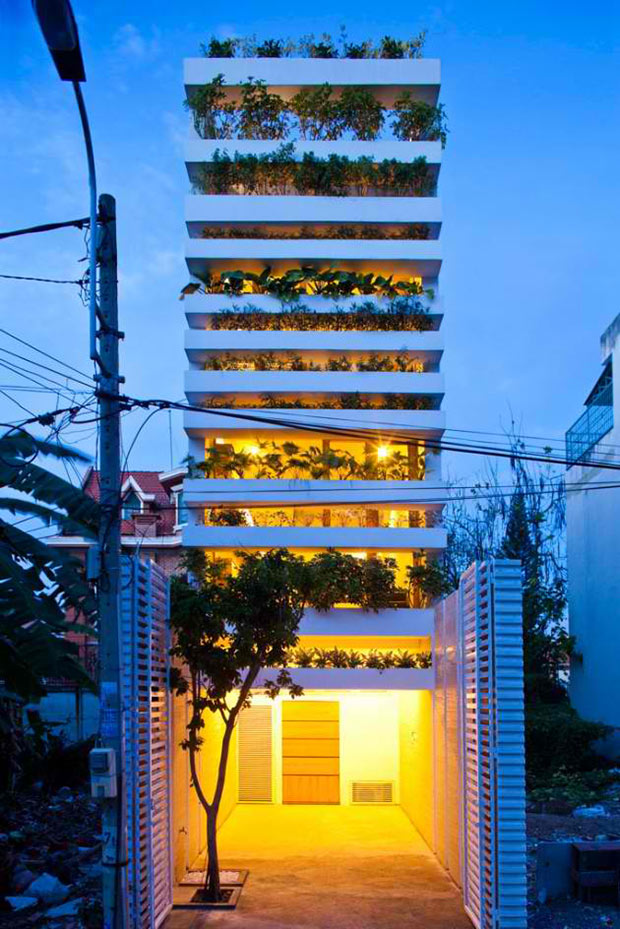 And these plants are actually in the facade of the house as what you can see here. The lighting adds more beauty to it which seems to mimic the sunlight.
At this angle, you wouldn't believe that this is a house, much less a green garden house!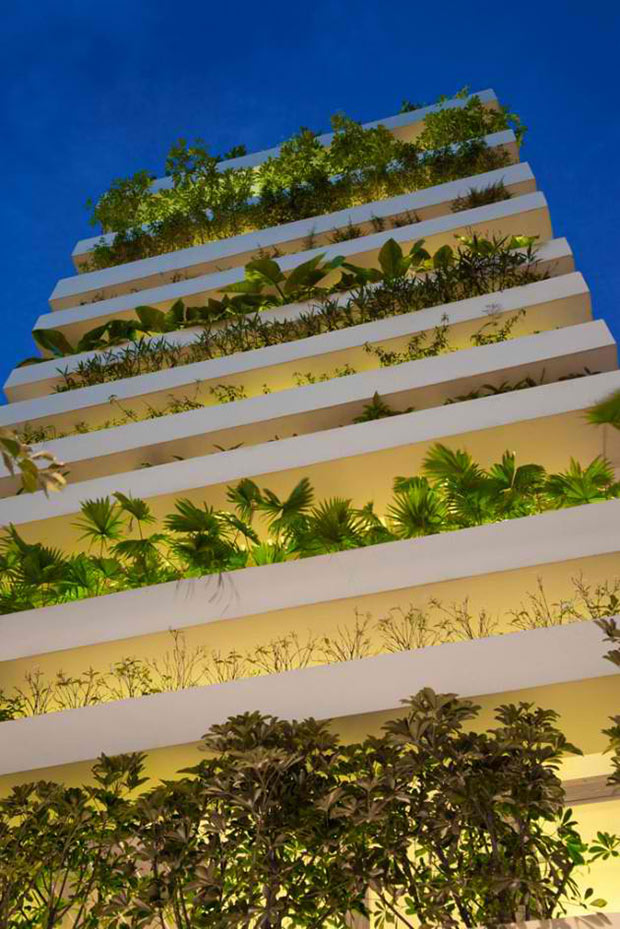 Beautiful isn't it? Every level of this "stacked greens" are comprised of different plants. It is like you will discover a variety of green plants from the top to the bottom.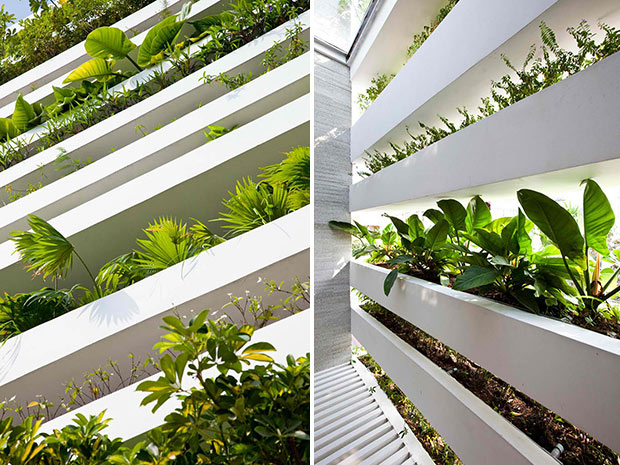 What makes it even more beautiful is the variation of leaf shapes from each line. This doesn't seem like a house at all!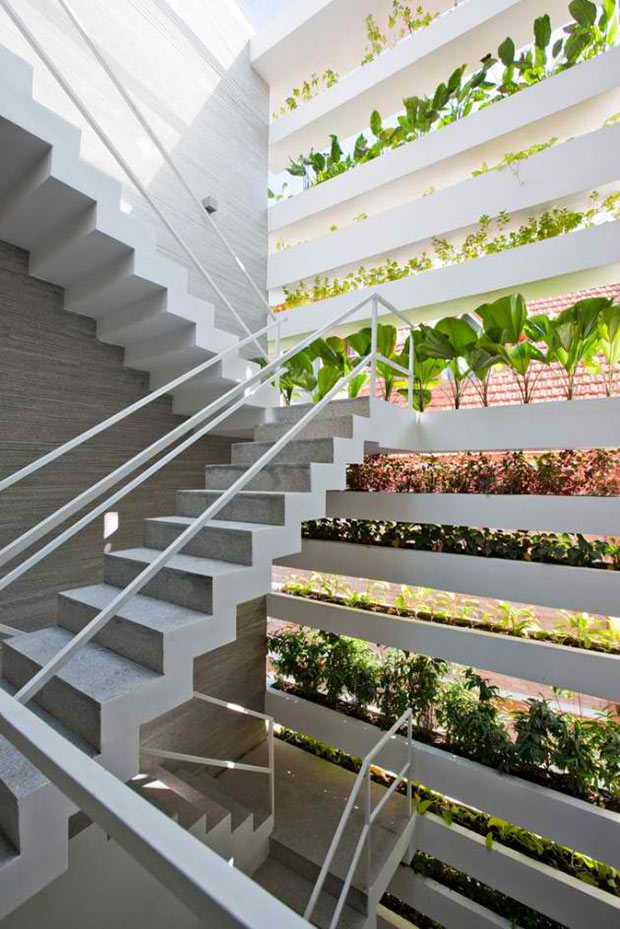 As one ascends this staircase, the backdrop of the plants is really breathtaking. The cool thing is, there are a variety of plants here.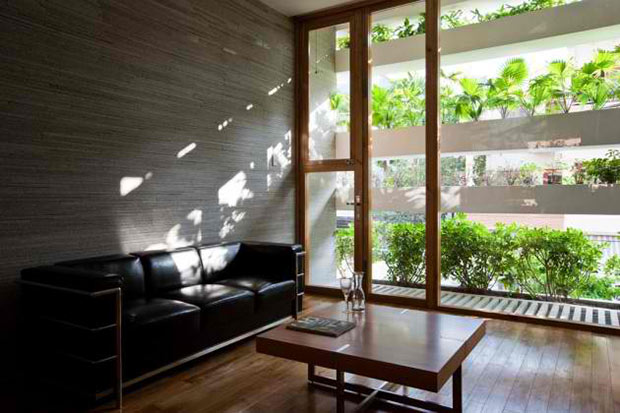 The plants can also be seen from the living room. Notice that there is a door that leads to the plants so that it can be watered and cultivated.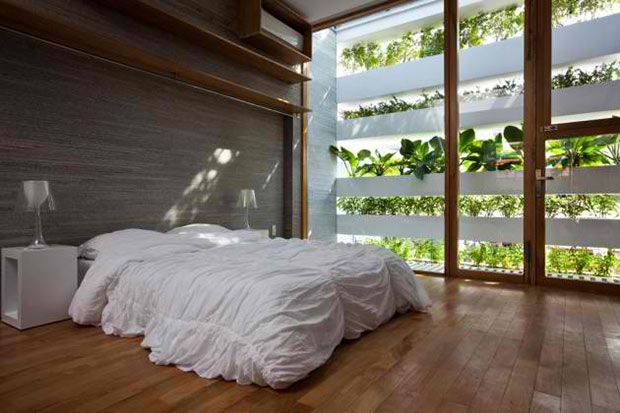 Same is true in the bedroom. There is also a door that opens to that area. Imagine waking up with all that green around you!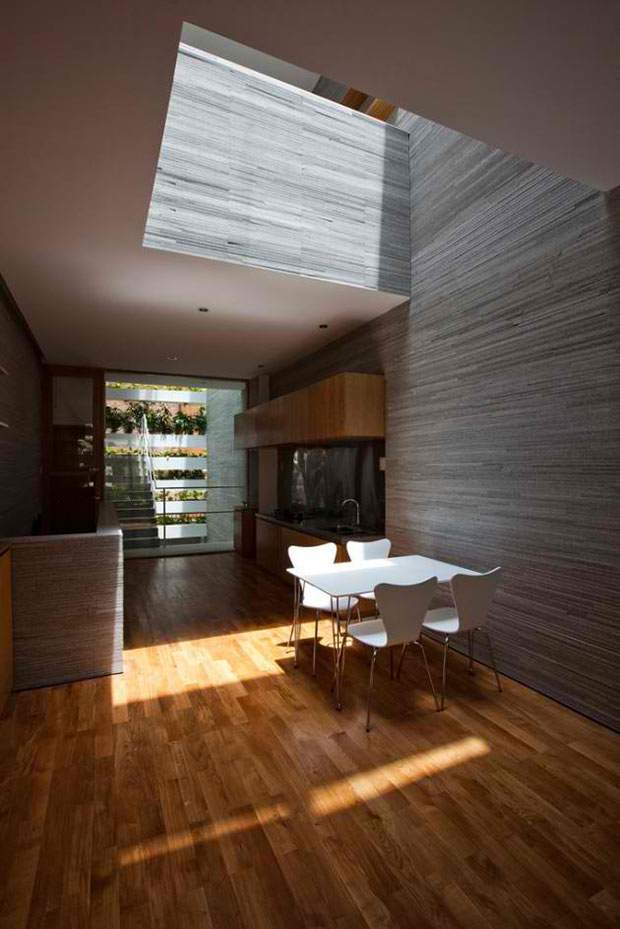 The minimal and natural feel of the house is reflected in every corner of it just like this kitchen and dining area.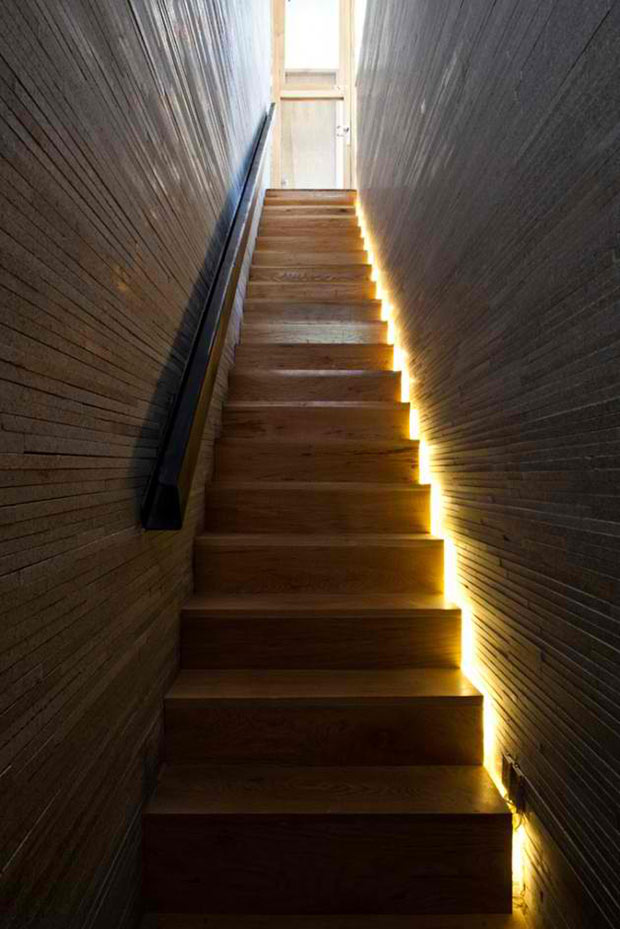 Another good feature of the house is this wooden staircase that has recessed lights on one side to guide those that will climb when it is dark.
This house tells us that even if you have a small area or you don't have a space for a yard, you can still have your own garden as long as you have really, really, really want to.
Like what they said, if there is a will, there is a way.
Obviously, the owner of this house loves gardening and they made sure that the plants will look healthy and green all the time by taking good care of them.
Yes, aside from its impressive architecture, it also reflects love for nature. Applause for Vo Trong Nghia Architects!