This Modern House Took My Breath Away! You Should See It!
If you are living on the suburbs you would love staying on this house! Popularly known as the Esplanade House, this amazing structure is all modern and provides both privacy and luxury. Added with the wonderful views that the area has, who wouldn't love living here?
A truly remarkable masterpiece, the Finnis Architect has created a striking architecture in a narrow yet lengthy cigar-shaped site. It has three levels with primary living spaces occupying areas that could either spill out externally or otherwise command unrivaled views. The design of the building is majorly focused on entertaining guests by which it contains multiple social areas. Many would surely love to visit and explore the tranquility that the house offers! Wouldn't you?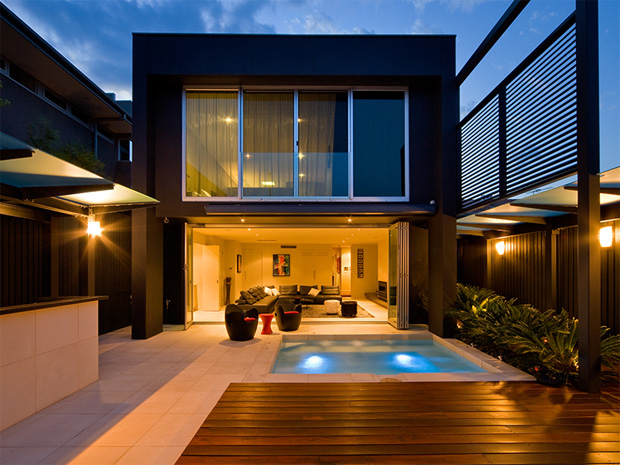 The house has a gym and a sauna located near the garage. Passing through the gym, the space opens up to an open space complete with a spa and plunge pool. Such a great way to remind everyone to stay cool and fit, huh?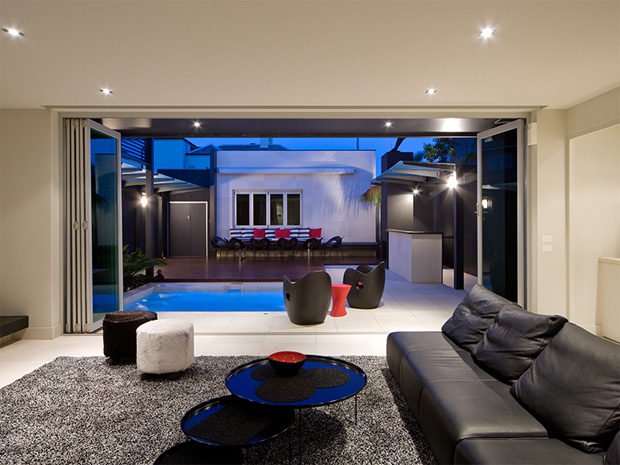 Wouldn't you love to sit on this couch after a nice long dip in the pool?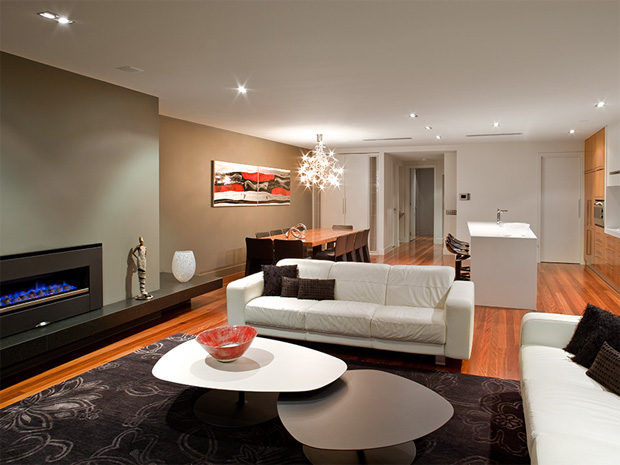 The Dining and Kitchen Area are both located at the first floor of the house. The comfortable and warm materials of the interior provides a homey and clean ambiance. Guests can lounge on these comfortable couch while waiting for the food to be ready.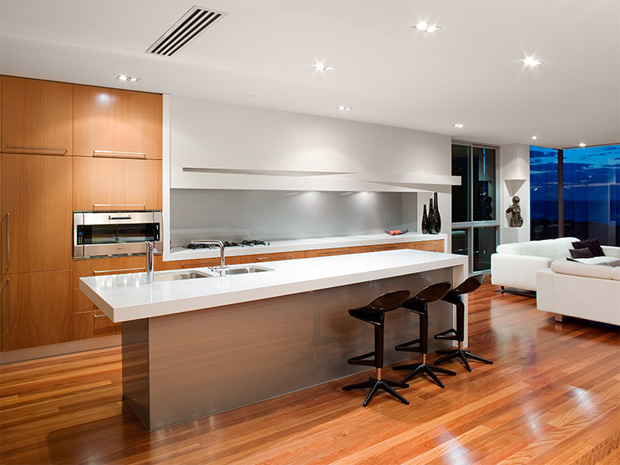 Love cooking? This kitchen will be a great place to try those delicious recipes with its wide space and elegant design.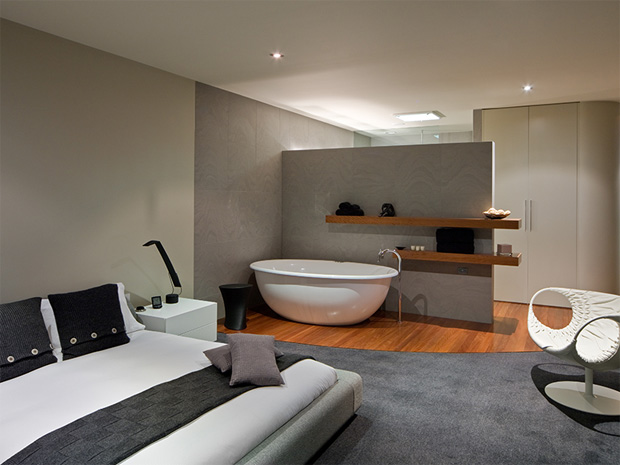 The bath tub at this bedroom adds an interesting twist to this simple yet elegant room. A relaxing bath will be most welcomed after a busy day.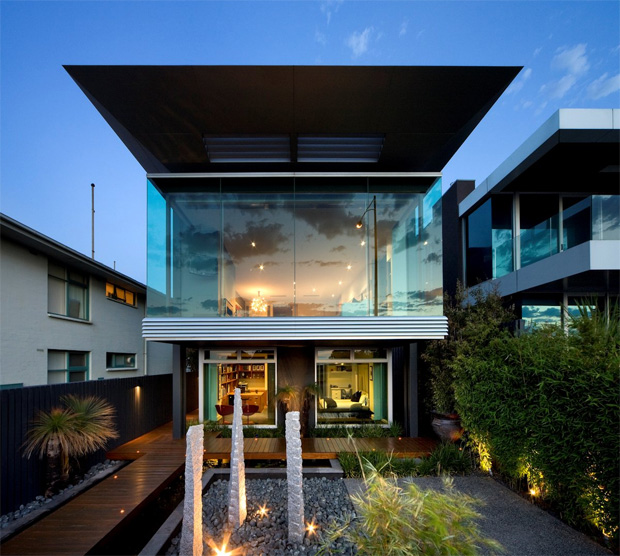 The front facade of the house has large glass panels that reflects the light and compliments the beauty of the small garden.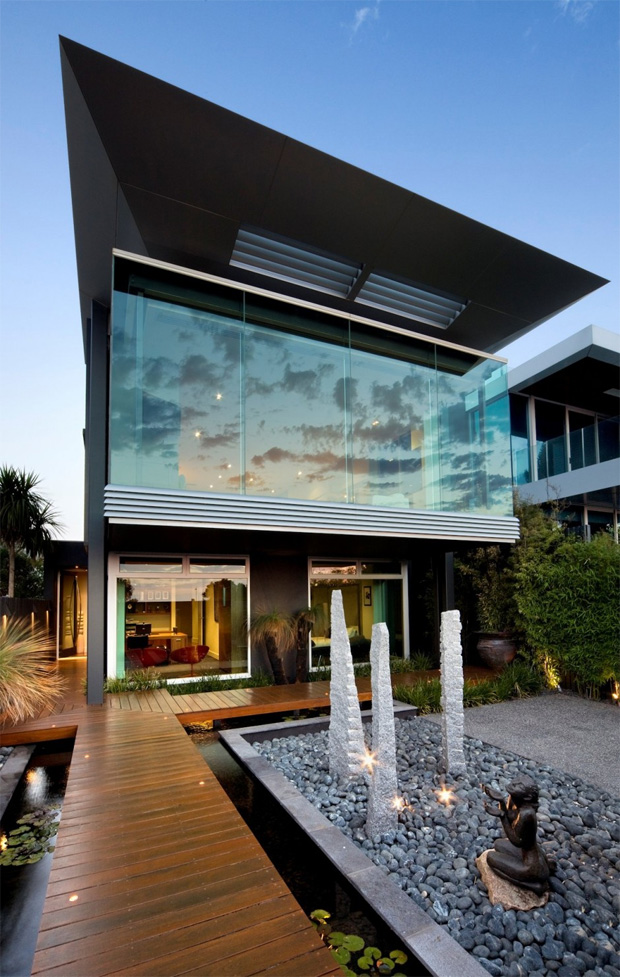 The angular roof of the house is visually and environmentally applicable since the structure is using sustainable design features. Admirable, right?
The Esplanade House has been admired from all across the globe. Who would not love its elegant and striking design?
FREE TRENDING HOMES IN YOUR INBOX!
Never miss any updates! Subscribe to our feed and we'll send you the latest trending homes right to your inbox daily! Join us Now!