Gorgeous Interior at a Luxury Estate in Hollywood Hills
|
Hollywood Hills doesn't have a shortage of lovely and luxurious homes. This estate that we are featuring is definitely not an exception. Let us take a quick look!
If I had a lot of money, I would definitely live in a million-dollar property and live happily ever after! Sounds exciting and at the same time maybe a little impossible? Well, everything is just possible!
There are endless possibilities out there! Just imagine living in a 7,000 square ft. luxury estate and have one of the most amazing views at your doorstep!
Tim Berling, better known as DJ Avicii, also thought so and has bought this astounding $15.5 million property in Hollywood Hills, Los Angeles.
Designed by McClean Design and decorated by Brown Design Inc., this estate has 6 bedroom,7 bathrooms. It also has a very stylish kitchen, several social areas, plus a breathtaking panoramic view of the city's skyline! Not to mention the cantilevered swimming pool that divides the house in two!
Wow! I would definitely love living here!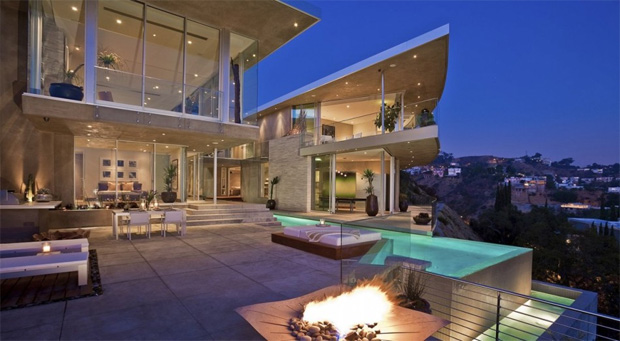 Facing the city's skyline is worth a million 'wow!'. Look at that view!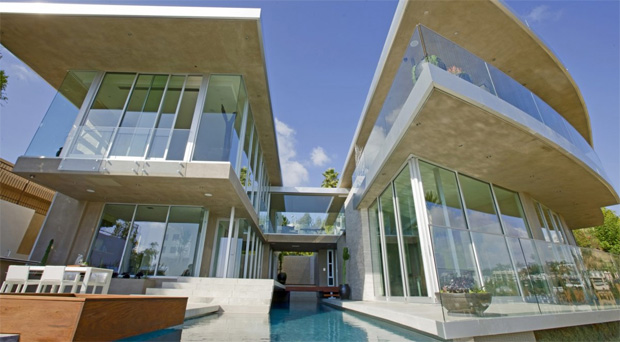 The property has several outdoor fireplaces and fire pits. It also has beautiful wooden floors in the bedroom and glass panels that can be fully-opened for fresh-air!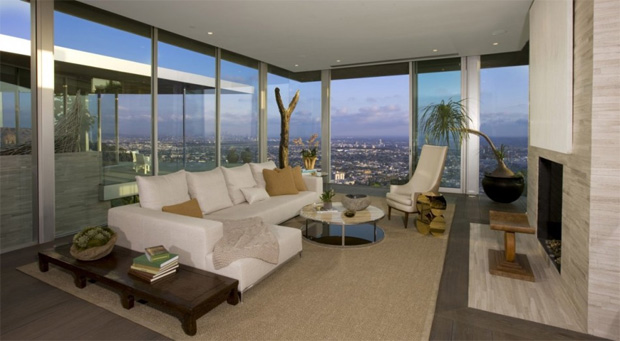 The simple yet elegant design of the living room compliments the view outside. Imagine looking at this view every day!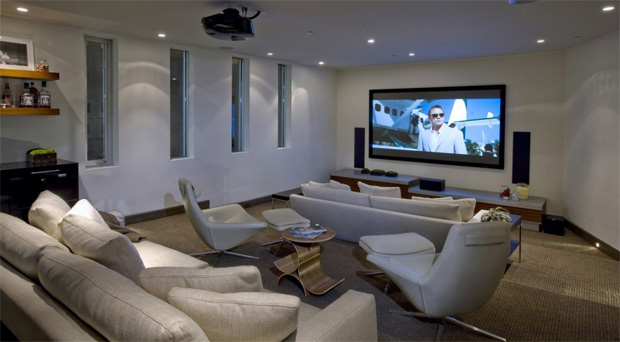 Up for a night with friends or spend a quiet evening with the family? This room is just the perfect place! Those comfortable chairs are all you'll need to spend hours watching a movie here.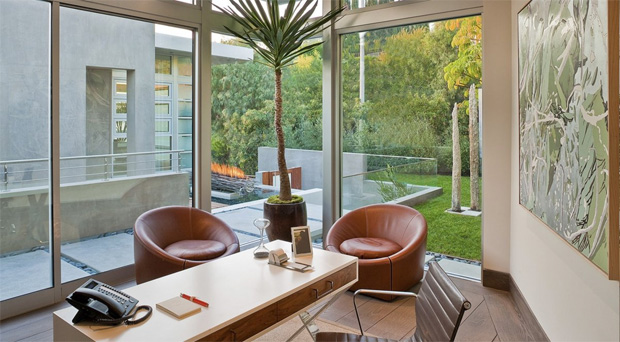 This small office right here is pretty comfortable. Who wouldn't be inspired to work hard with all the plants outside?
It looks like an awesome place to get ideas and be very productive.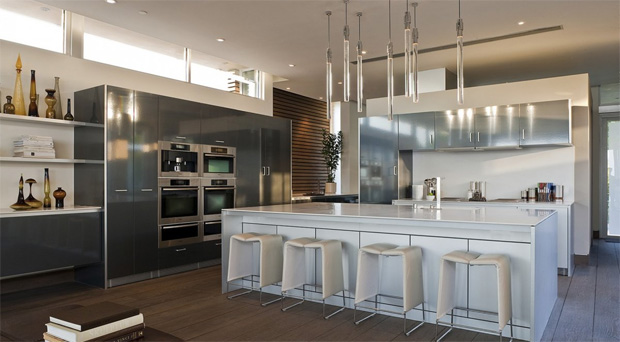 The wide space of the kitchen and its clean interior will make you want to cook all of your favorite dishes right here!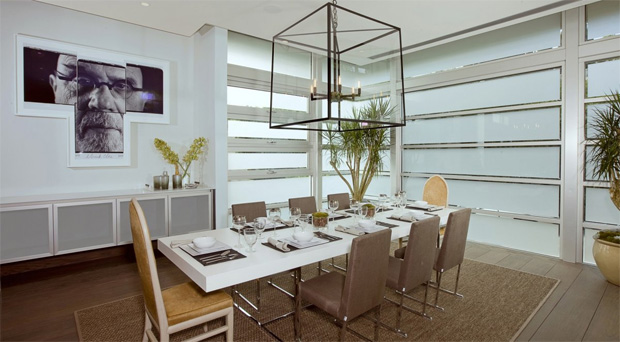 And serve it here to your family and guests at this super clean and elegant dining room. That chandelier looks quite unique!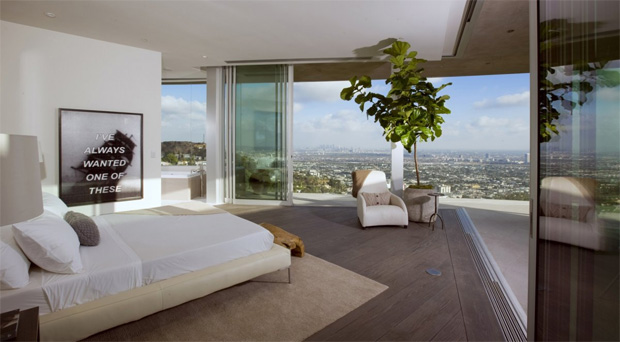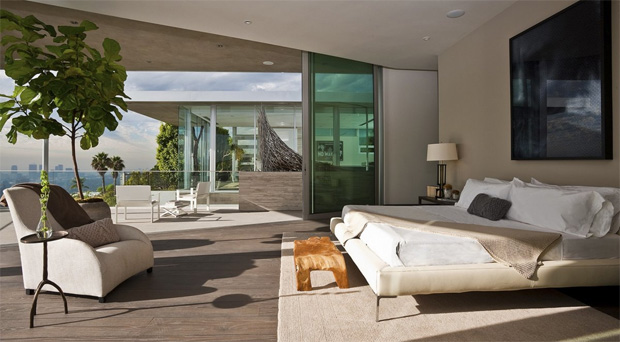 Take a look at one of the bedrooms of the estate at Hollywood Hills. The open and airy setting gives it such a relaxing ambiance.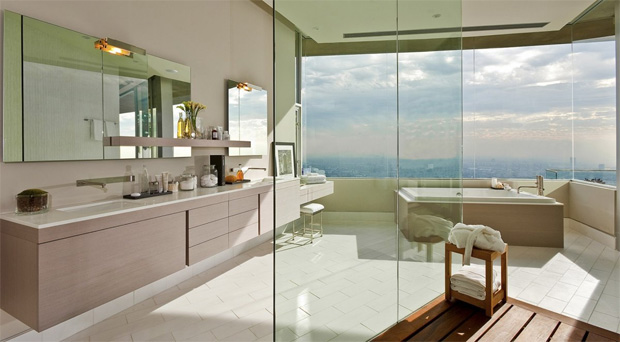 Taking full advantage of the skyline from the Hollywood Hills, this bathroom will surely tempt you to enjoy those super long luxurious bath!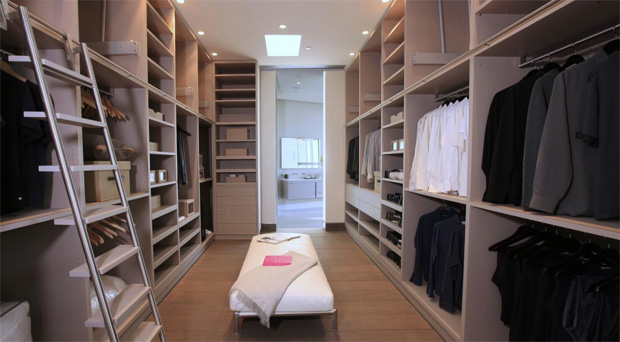 Adjacent to one of the bathrooms is a walk-in closet. We love how it has lots of spaces to store stuff.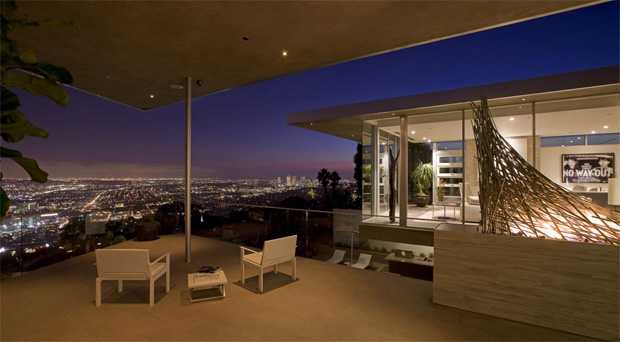 And at night, relax, unwind and breath-in this astonishing view with a friend or just alone!
Don't you just love to be rich and own a property similar or maybe more expensive than this? Well, who knows?
Talk about living your dreams! Share this to your friends, they will love it.