This Guy Build a Dome Home for 6 Weeks. The Result Will Make You Go, 'WOW!"
Who wouldn't love living in an amazing dome home with an equally amazing view and location? I sure would! This Dome Home in Thailand is by far one of the most interesting place to live, especially for those who love living simple and one with nature!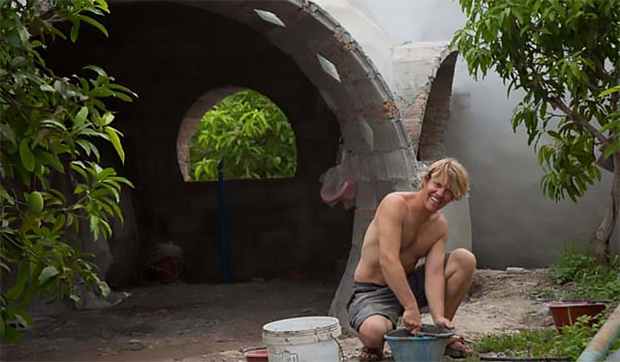 Steve Areen, with the help of his friend Hajjar Gibran, has created a low-cost and time-efficient home in an organic mango farm, far into the countryside of northeastern Thailand. The dome home was built within six (6) weeks at a total cost of about $9,000. This includes all the furnishings and the additions of the home such as: doors, upstairs structure, screens, pond, landscaping and stonework. You should see this amazing home, which is actually available for those who would be traveling to Thailand and who would love to stay in the Dome Home.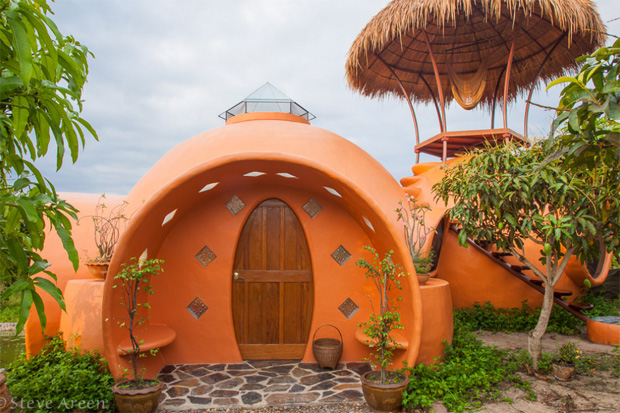 At a glance, you would perhaps wonder if you would be comfortable inside or if the house is indeed as simple as it looks. But everyone would agree that this is something worth taking a picture of!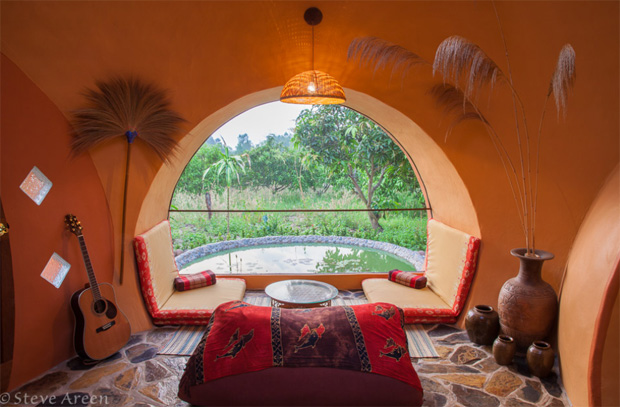 Made entirely from natural materials, the living room is warm and inviting. Check out the view. Imagine looking at this at night! Mysterious yet peaceful!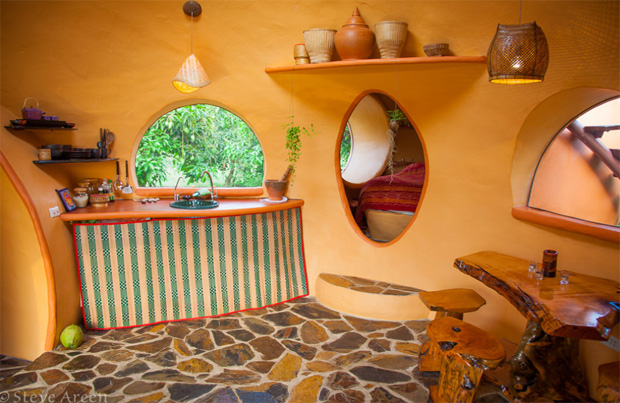 The kitchen is simple yet efficient. Eat and cook your meals right here! Although you may wonder, 'Where is the refrigerator and the stove? How can we cook?'. Well, its actually behind the grass mat under the kitchen counter! Wow!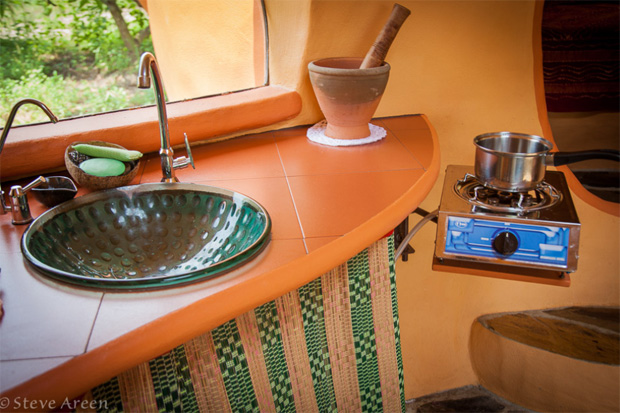 Cook meals at this swing-out stove and wash your dishes on this glass sink!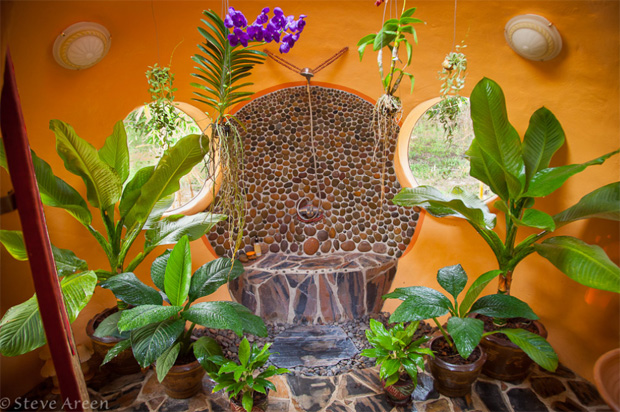 Want a shower? Well, the dome home's shower is equally as inviting and as unique as the entire house! See the plants and the stonese around it? It's like taking a bath outside!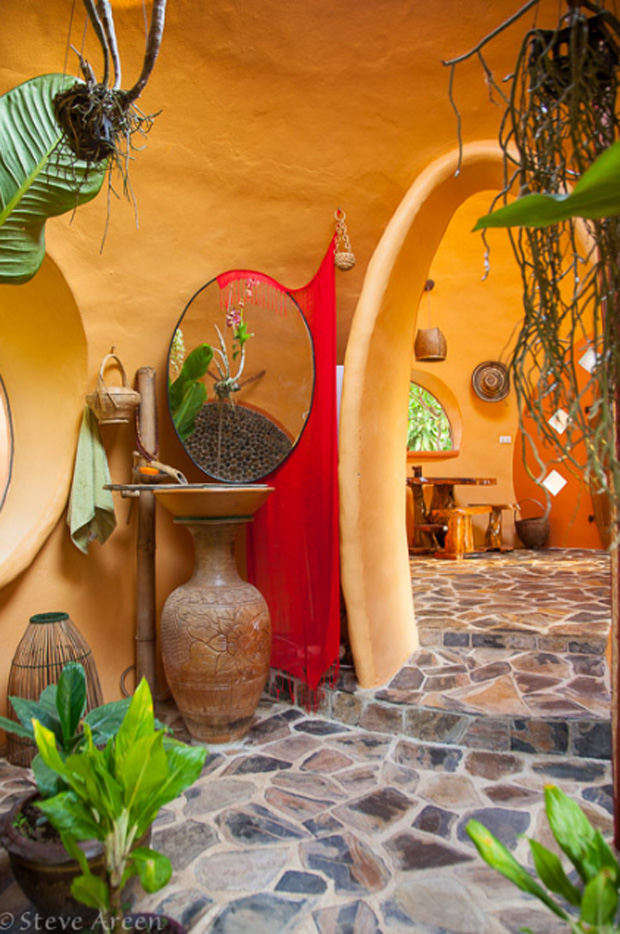 This sink made me look twice!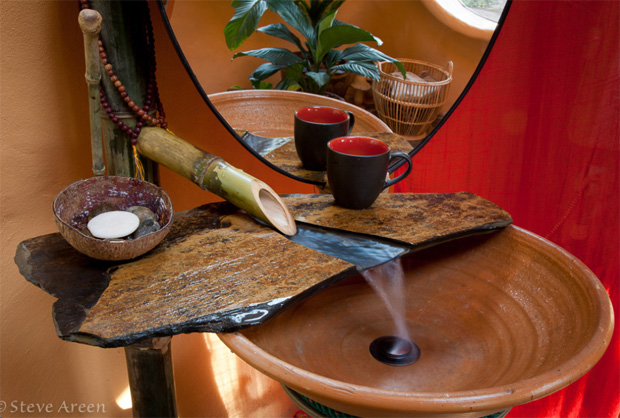 Woah! Check out its bamboo waterfall faucet! Talk about fresh water!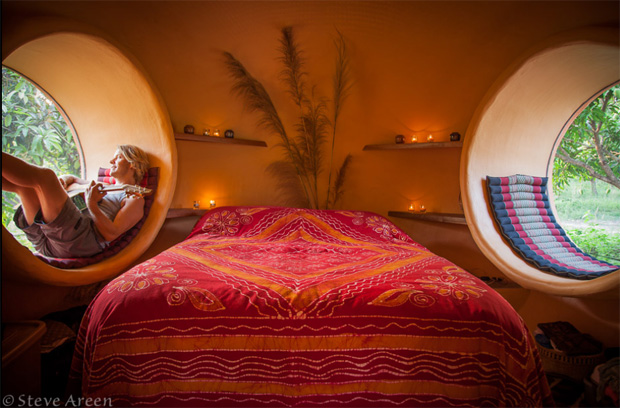 The bedroom would make you want sleep or curl up the entire day! Those mats on the windows are inviting!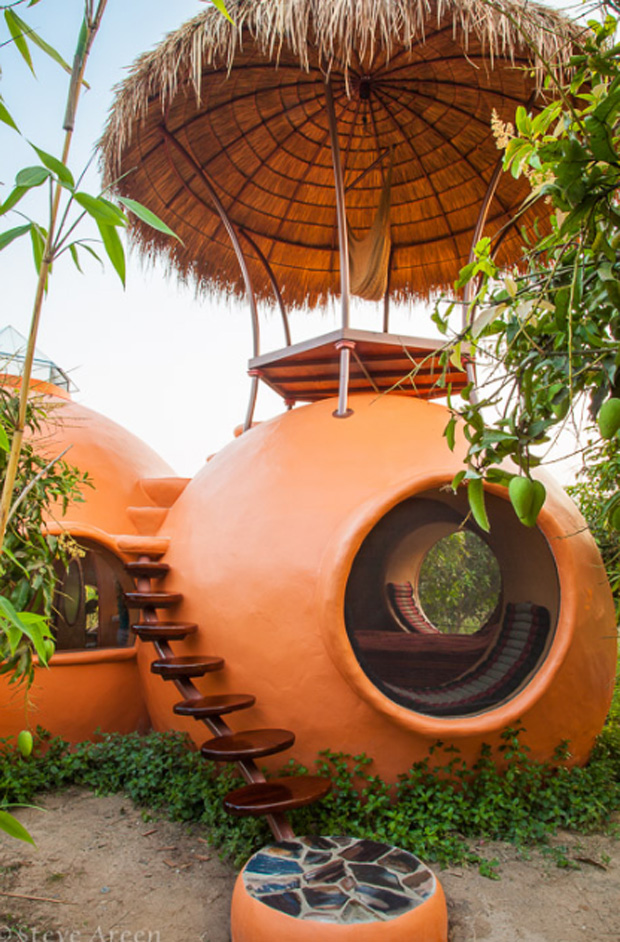 Step-out and check out the Sala (also known as the Gazebo), on top of the bedroom. Interesting stairs, wouldn't you agree?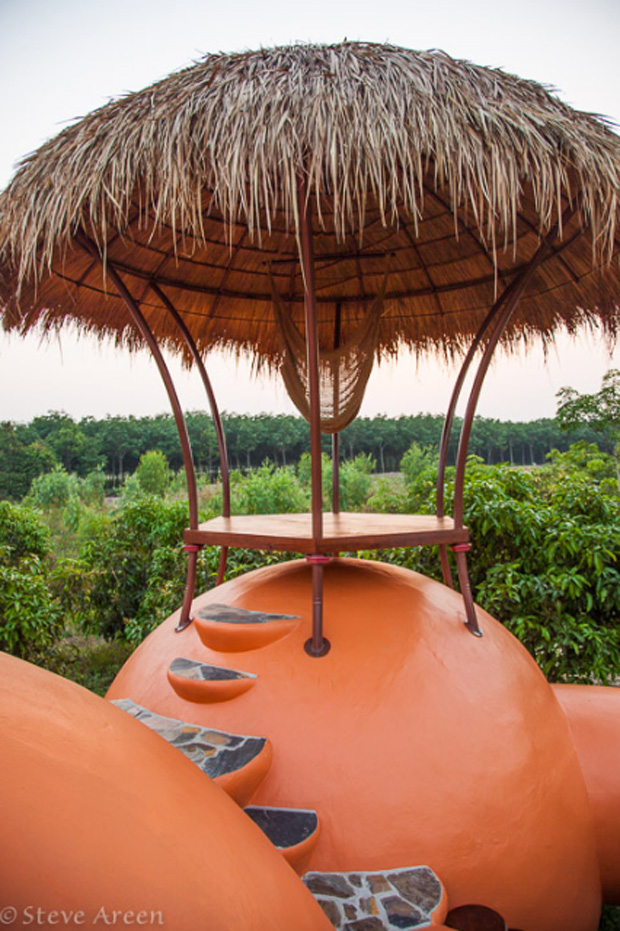 Wow! Look at that! Imagine spending a quiet afternoon here?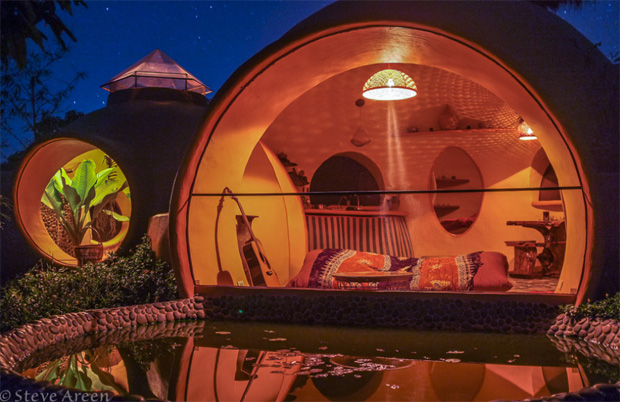 The Dome Home also has a small pond outside. Check out the view as the water reflects the light! Beautiful!
So you see? Even the most simplest of things can create equally magical and interesting masterpiece! I sure would love to visit this dome home and be one with nature! Maybe you can try and build something similar to this!
FREE TRENDING HOMES IN YOUR INBOX!
Never miss any updates! Subscribe to our feed and we'll send you the latest trending homes right to your inbox daily! Join us Now!