Keret House: The Modern Narrow House You Need to See
|
Have you ever thought of living in a narrow house? The Keret House might just give you an idea of how possible it is!
This house is so narrow that you can't see it unless you look closely! Crazy, right? We didn't think so either, but after seeing this, we changed our mind!
This amazing masterpiece of an architecture was built and designed by Jakub Szczesny and the rest of the Centrala group. Situated between two buildings at the Zelazna St. in Warsaw, this art installation dubbed as the Keret's House, has an estimated land area of 14 square meters only.
Amazing, isn't it?!
And here we were thinking that the Order of the Phoenix from the famous Harry Potter series is the only one capable of creating a house hidden from the watchful eye!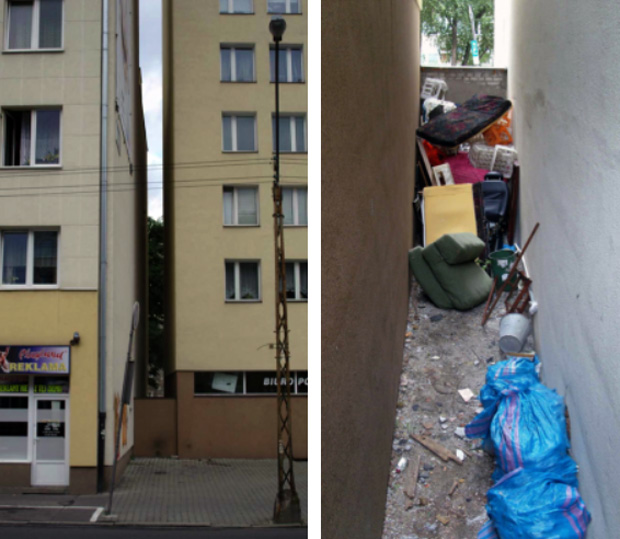 The concept was to build a temporary home for traveling writers. Just a short stop to allow them to have a place to stay and think.
This was the 3D version of the narrow house. Quite simply, don't you think?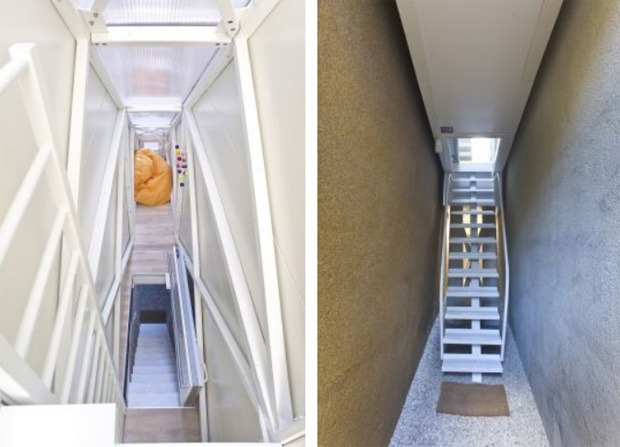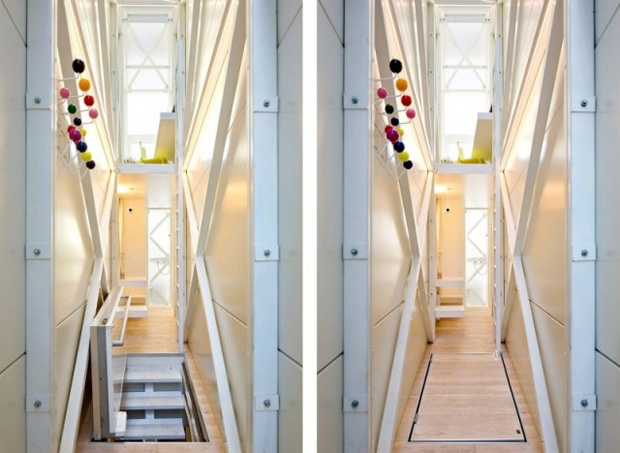 Upon entering the building, you will have to climb a staircase since the house is raised on stilts. A ladder is the only option to get to different floors. So you better be ready for all of that climbing!
The door to the narrow house looks like a trap door. If you are inside the house, it would seem like there is no door to get you outside.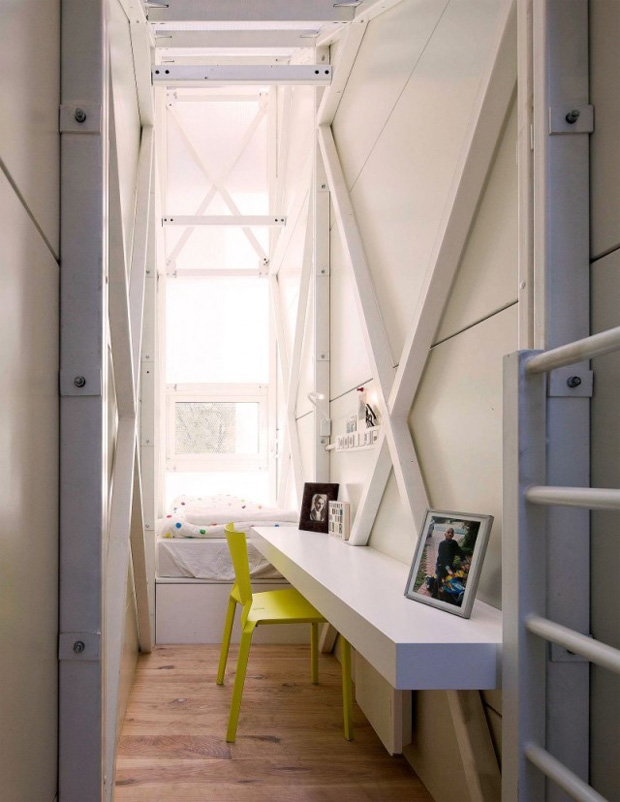 The building has a kitchen, a bedroom, and a bathroom. All the essentials of a place to live in! Cool, isn't it?
The above photo is from the bedroom. There are a table and a chair for the guest to use. The bed was placed near the window to make it less cramped.
It's transparent wall allow natural light to come in, making space look wider than it is.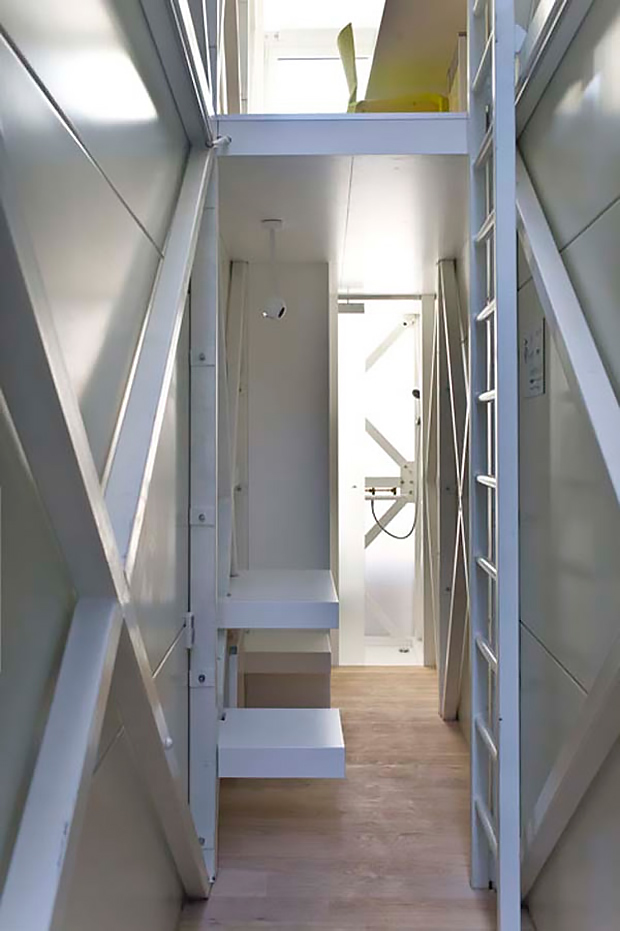 This is the landing area once you enter the narrow house. Notice the ladder positioned along the wall. This serves as the guest's access to the bedroom.
There are also some wall shelves to put in some of the guests' things on.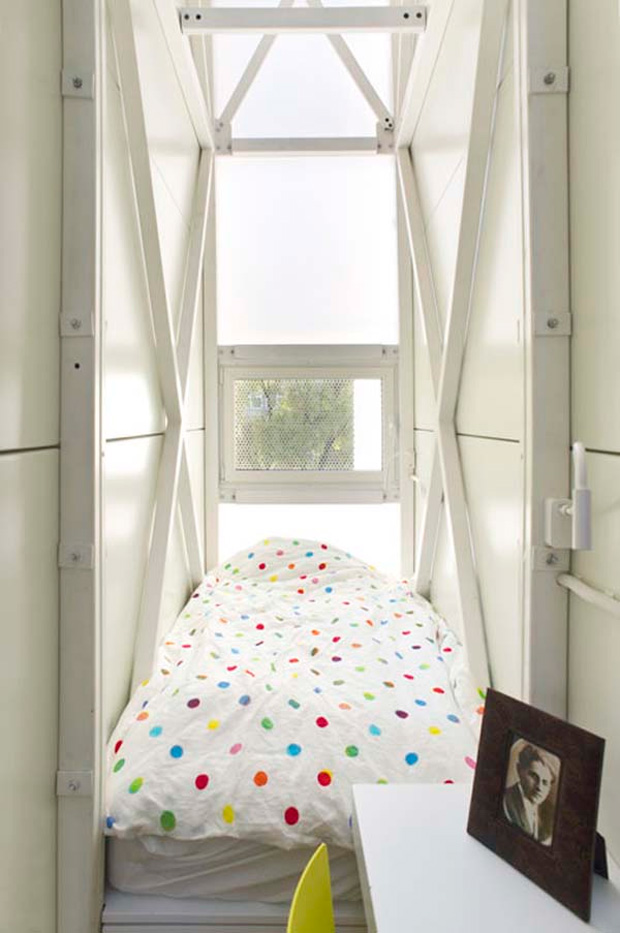 The interior is minimal, giving off a clean and airy feeling. Who wouldn't be able to think straight in this set-up?
The bed's polka-dotted and colorful duvet cover is a nice touch to the room. It adds color to the otherwise cold room of white walls.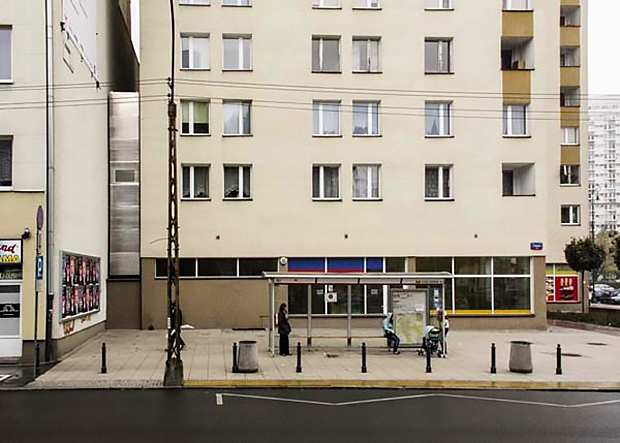 From the outside, most people would simply pass by and not notice this creative structure. The entire building would simply blend in with the two buildings on each side.
You should have to be very observant to see this masterpiece! We certainly had a double-take when we saw this.
The narrow house's wall certainly gives you the impression that this is not a house, but simply a cover of an alley. Such an ingenious idea, I might add especially if you are into a bit privacy yourself.
This place is just perfect for those who are pretty comfortable being alone. But, if you love being with people and is claustrophobic, you may as well look for another place to stay.
So… What do you think of this narrow house? It may be too narrow, but you must admit, it is quite impressive!
Like This Post? Pin It!