The Curved-Roof House Caught My Attention. But You Should Check Out Its Interior. AMAZING!
I, for one, wouldn't mind living on a nice cottage and be surrounded with open fields on all sides. It would be a nice change from the hustle and the bustle of the city. Apart from the fields, the view of the ocean will be extremely refreshing especially in the morning. What do you think?
Well, this cottage on the Island of Tiree, Scotland is an example of what I've been describing a while ago. Created by architect Murray Kerr from Denizen Works, the house is a mix of traditional features with modern "ingredients". The property has two (2) structures: the guest house and the main house. The stone cottage-like structure is the guest house while the main house is the second structure that really catches the eye. The most intriguing design element of the structure is the curved arch-like roof. And well, it's not everyday you'll see something like this!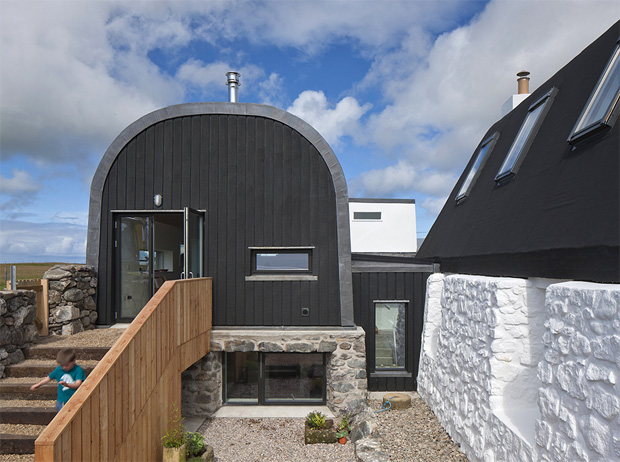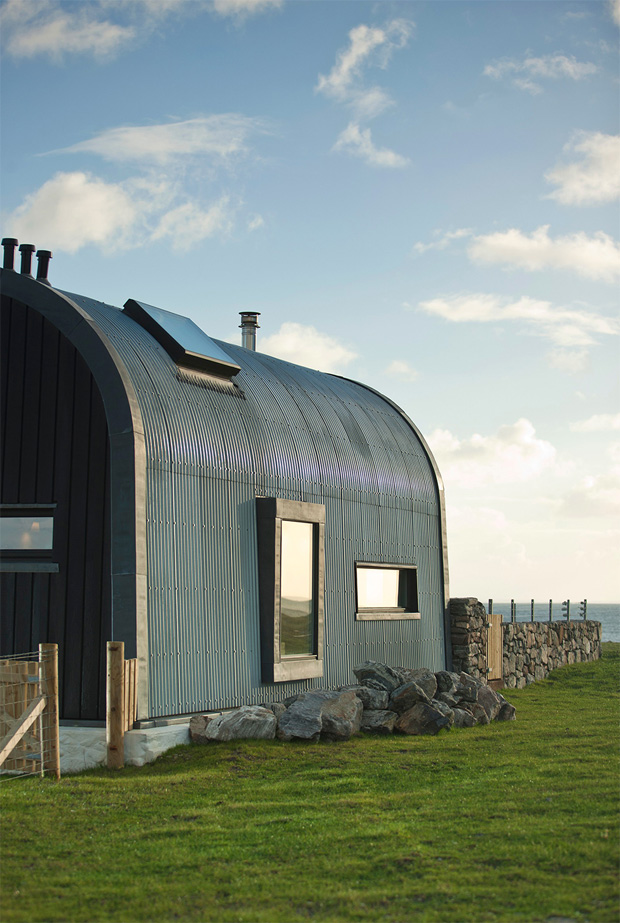 Made of galvanised steel and corrugated fibre cement with a stone base, the main house has that bolder and more modern design.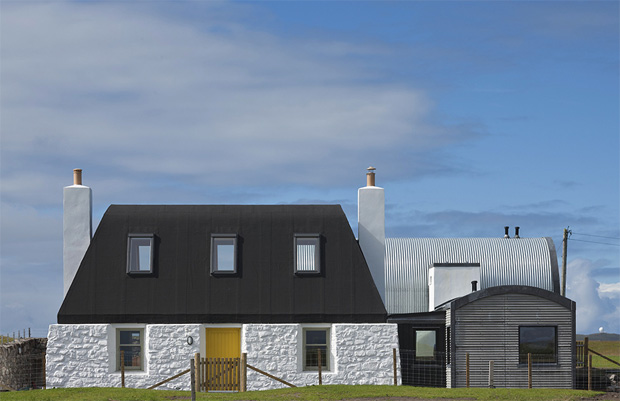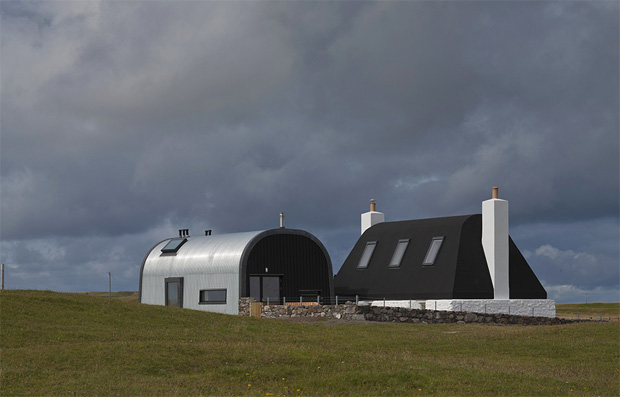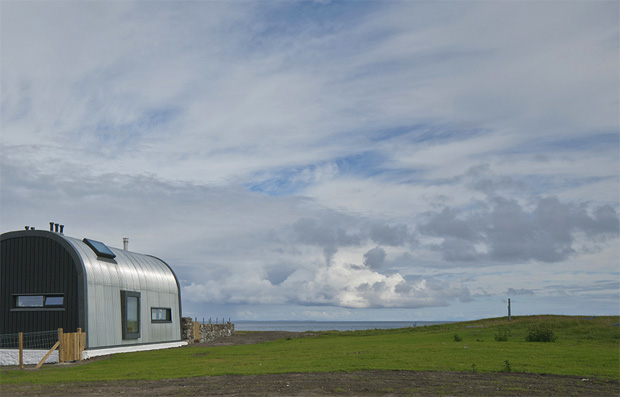 From afar, here are some views of the house. Looks simple but definitely with character!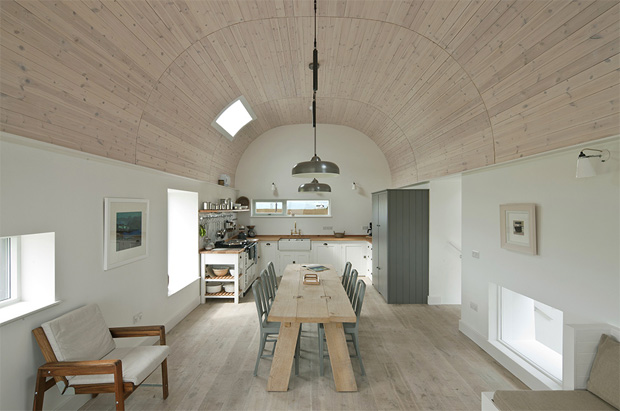 Once you step inside the house, this narrow, yet comfortable room will greet you.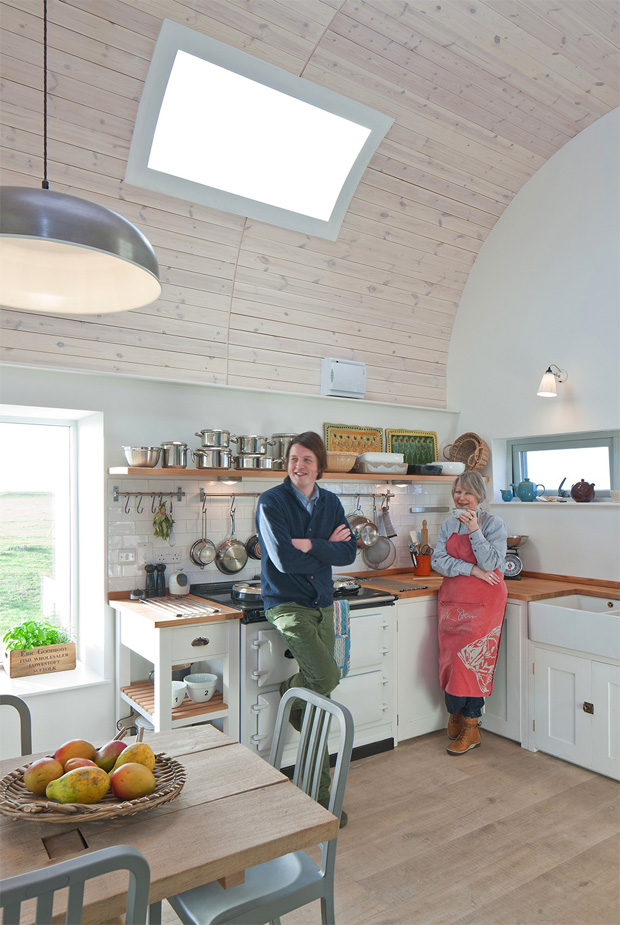 Located at the farthest end is the kichen, complete with the essentials of a modern yet traditional room for cooking.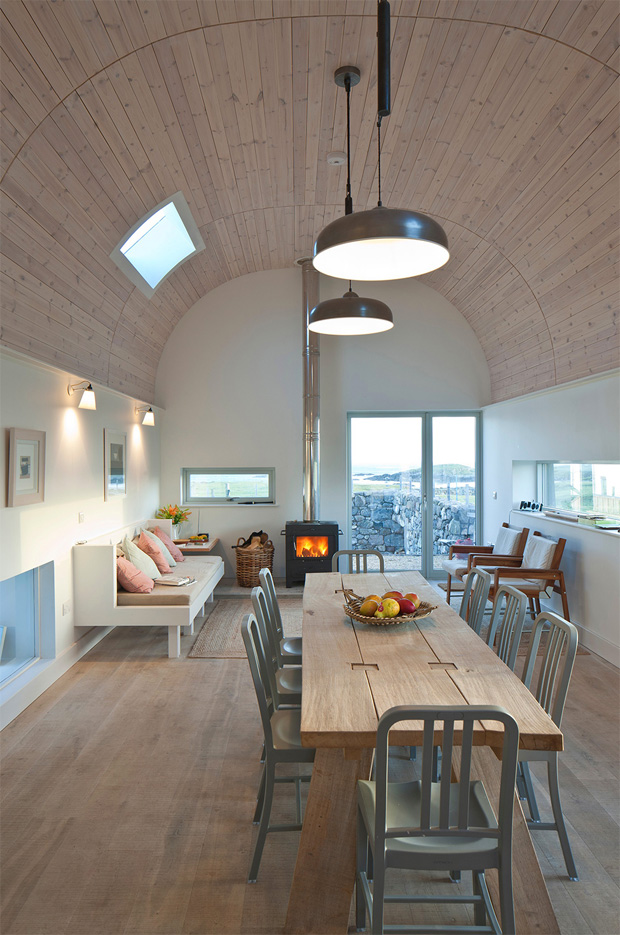 At the center of the house is the wooden table, complimenting the floor and the ceiling.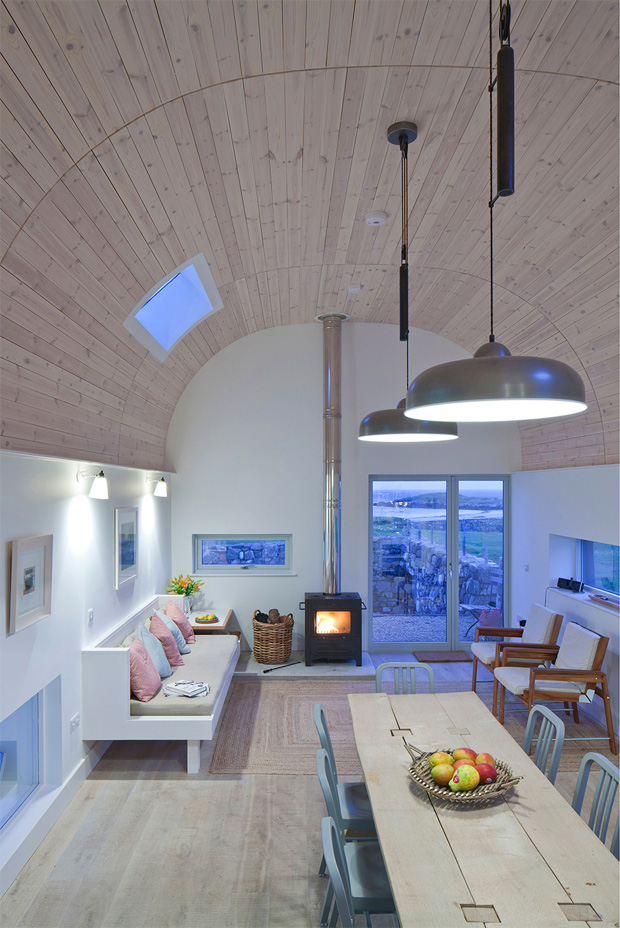 The living room is simple yet very cozy complete with a furnace. Imagine that on a cold night, wow!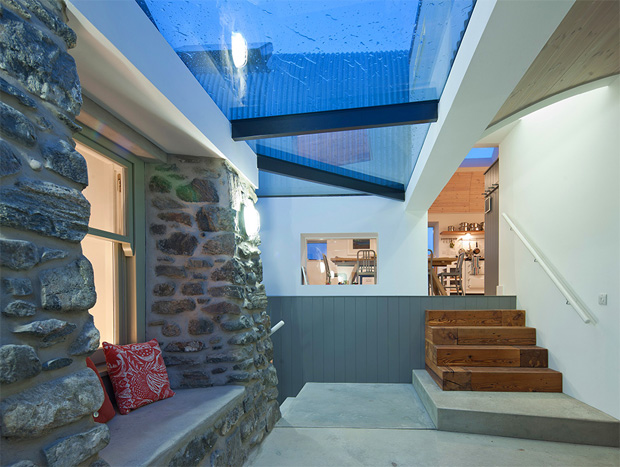 Located on the ground floor are the bedrooms, which can be accessed by a wooden stair from the kitchen, dining room and living room.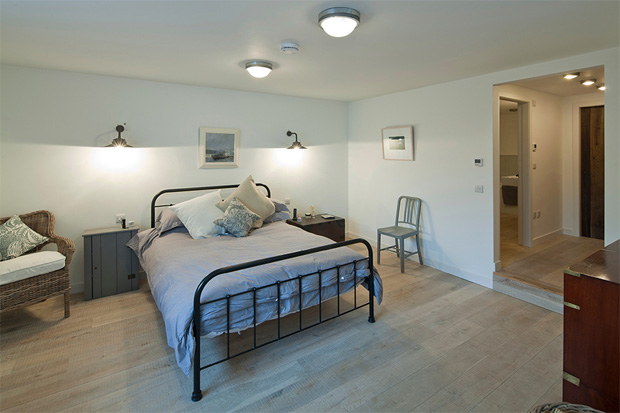 The white paint plus the unique assemble of furniture in the bedroom gives it a rather interesting feel. What do you think?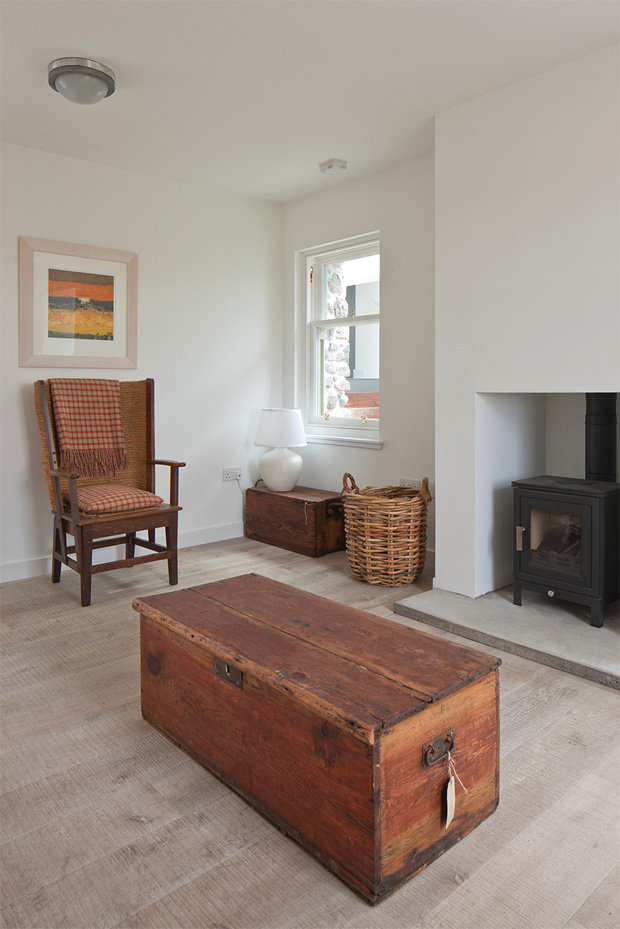 And when I say interesting, I mean interesting. Look at those furniture!
The project was actually created for the parents of architect Murray Kerr. Looking at his work, you can definitely tell that it was made out of love! It sure would be nice to live here with your parents and just be young again! Do you like this house? Don't forget to share this to your friends.
FREE TRENDING HOMES IN YOUR INBOX!
Never miss any updates! Subscribe to our feed and we'll send you the latest trending homes right to your inbox daily! Join us Now!