This Awesome Shipping Container House Will Take Your Breath Away
|
Sure, you have seen many homes that are made from shipping containers. These homes are extremely unique, especially that one couldn't duplicate other homes made from shipping containers.
Each would have a different idea on how to build a home. But you will be blown away on how this shipping container house looks like!
We are even jealous that they have a very nice home like this because aside from having a home, they were able to recycle 31 shipping containers!
Yes, they used 31 shipping containers to build this home on a 706 sq. m. land in Graceville, a quiet suburb of Brisbane, Queensland.
Designed by Todd Miller of ZieglerBuild, the house inspires a perpetual holiday feeling. It features seamless living areas, an array of varying textures and finishes, a saltwater pool and a lovely interior with interesting angles.
A perfect house considering it is made of a not usual structure like bricks as we all know the main material of building an abode.
We know that you are curious about how this shipping container house looks like. So let us take a brief virtual house tour and let see how many ideas can you get with this sample.
At the end of this virtual tour, hopefully, you can apply it to your future shipping container house.
Shipping Container House Exterior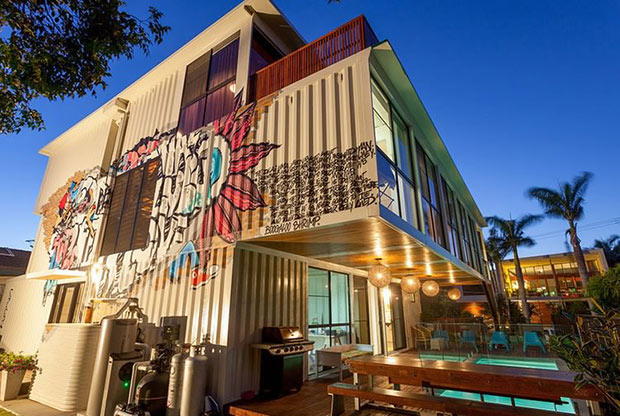 Look at this area here. Just this side of the house will make you feel excited to step into the home. The graffiti on the exterior seems like to burst with excitement! A look at this area and you can't tell that it is a house!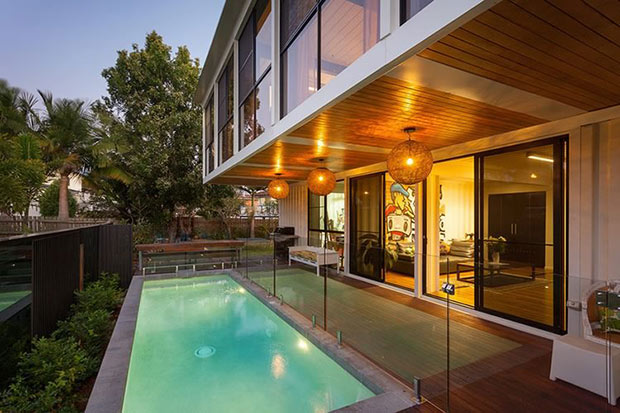 This shipping container house has a pool. Yes, we know you love this because we do too.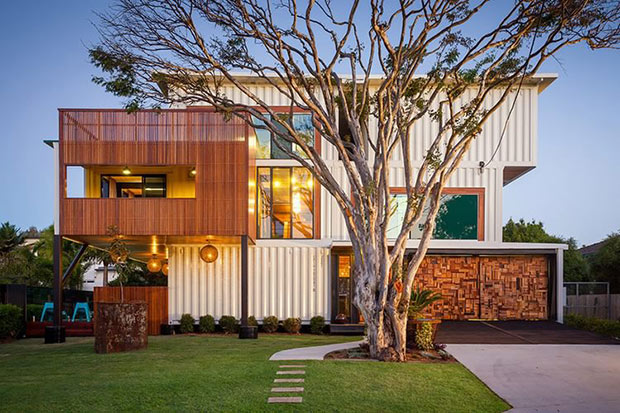 And this is the facade of the house. Tada! So beautiful! Who would expect that this is merely made of shipping containers?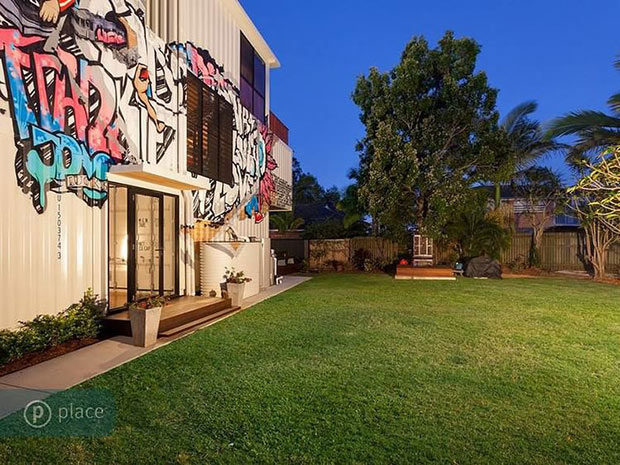 We fell in love with this container house especially when we saw this artistic graffiti. And you'll fall in love with it too 'coz we are now heading to the interior.
The Interior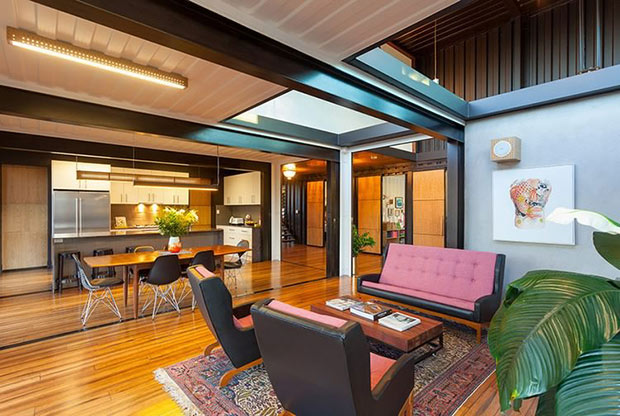 Look at the mix of materials in the interior as well as the smart choice of furniture. Very gorgeous!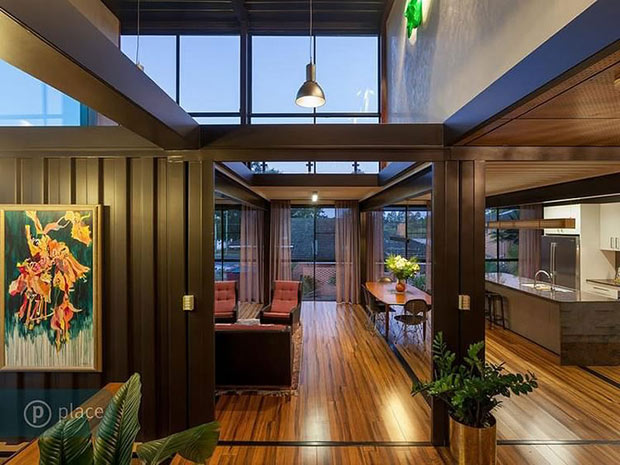 And then this. You will clearly see how some containers were opened and were placed beside each other to define the spaces of the interior.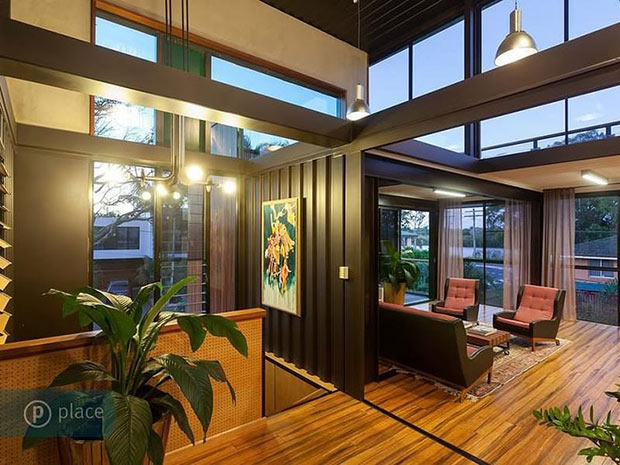 Oh and here is the living area which is actually located at the second level. Cool huh?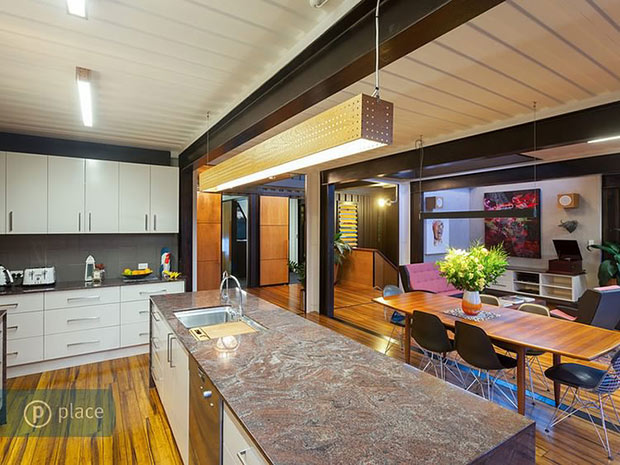 The kitchen and dining area is there too. From the look of the room, we can tell that the lighting is one good feature of the house.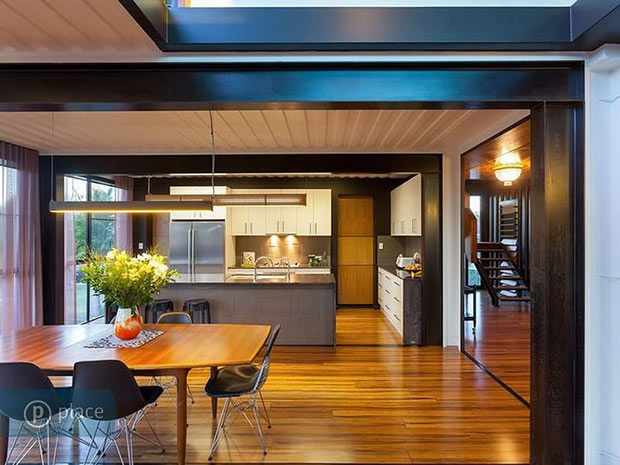 That kitchen occupies one shipping container and it really is a heart-tugger!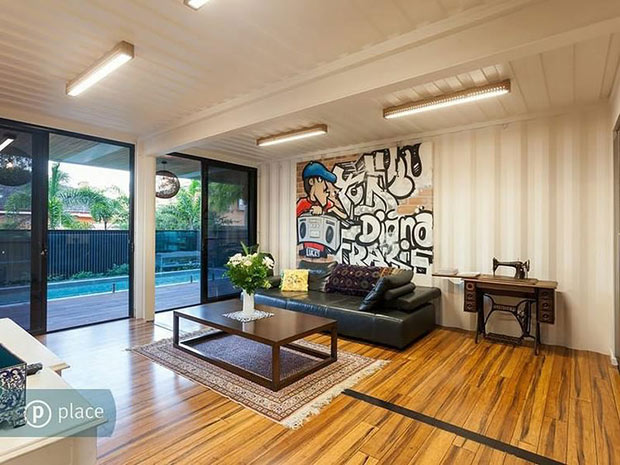 Look at this place here. That graffiti wall art fits the concept of using shipping containers. Both can be seen in the streets and these containers are one of the favorite canvasses for graffiti artists.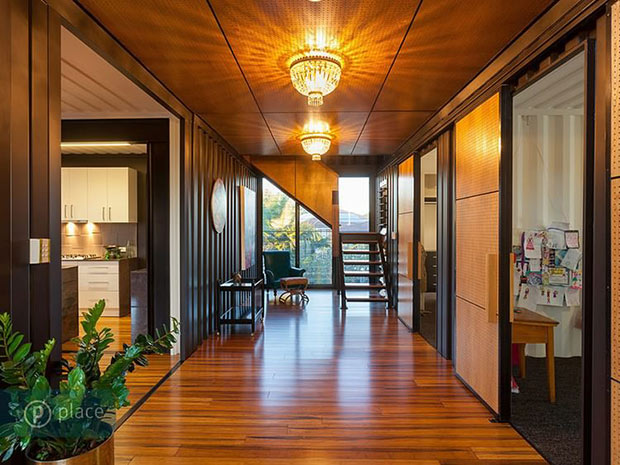 This elegant flush mount lighting illuminates one hallway of the house.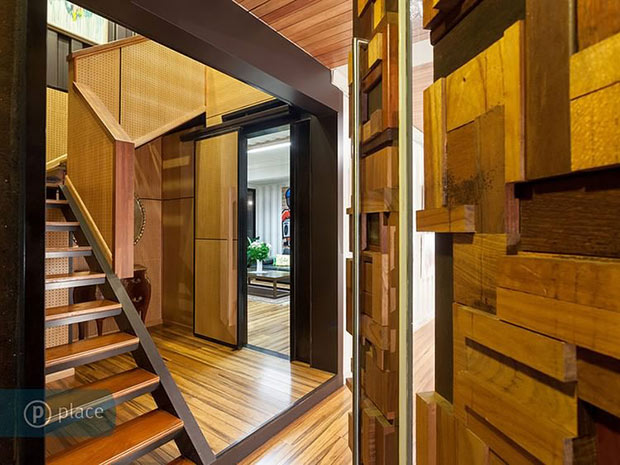 We also like the design of the door that is seen in this image. No, not that sliding door (though it's nice too) but that door with wooden blocks of different sizes. Yes, it is a door.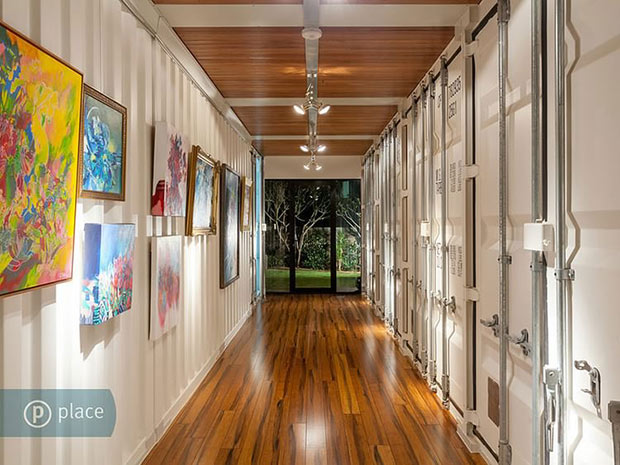 Who will not fall in love with this lobby??? Look at how the containers were arranged in the house. Hats off to the designer!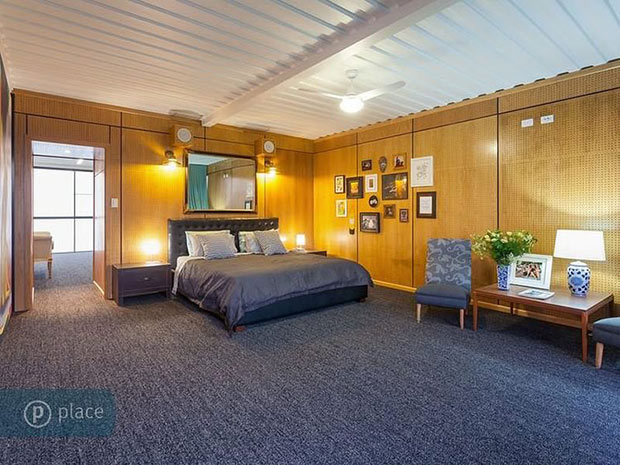 Once you are in the bedroom, you will not expect that you are actually sleeping in a shipping container because of how beautiful it turned out to be.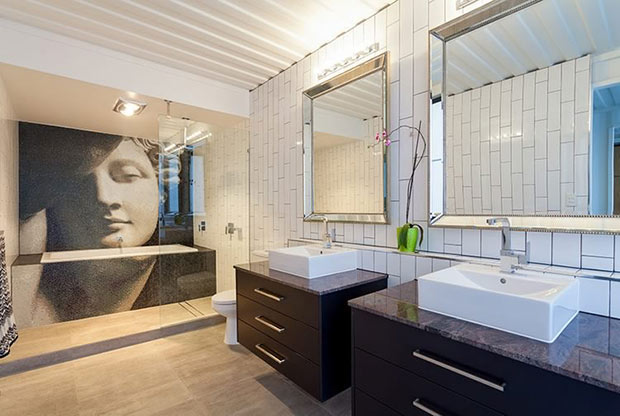 The bathroom has tiled walls and a pretty mural in black and white.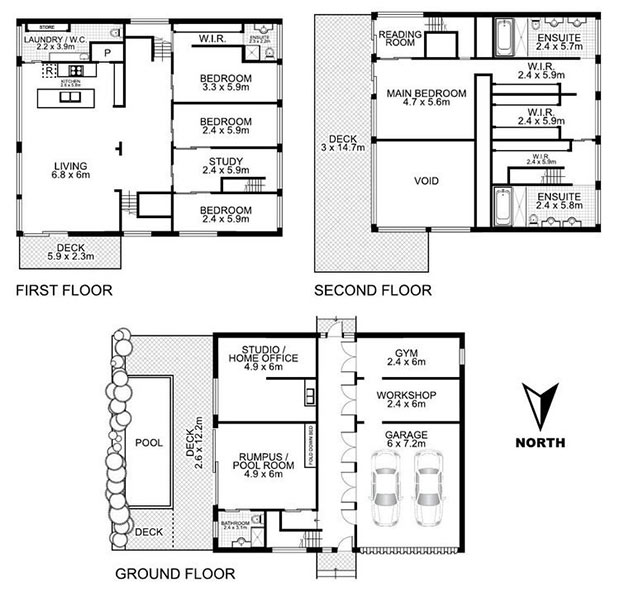 So, if you are curious about how the shipping container house' functions and spaces were distributed, this will give you the answer.
Beautiful. Distinct. Functional. These three words could perfectly define the house.
With the looks of it, we think most of us envy the homeowner.
Us? We'd love to have a house like this one!
How about you? Let your friends see how awesome this container house is. Share this post to them!