A Guy Transforms An Attic Into A Boat Cabin. His Workmanship Is Excellent!
Some homes are blessed with an attic but sometimes they do not know that it is actually a blessing since it can be used as an extended space for another living room, bedroom, work space and just whatever you can think of. But of course, it needs to undergo a major makeover and not everyone is capable of doing that. There is one guy who is. Instead of leaving his attic a home for rats and dusts, he made use of the space and transformed it into an boat cabin.
Well, this guy has a creative mind because instead of merely turning it into a storage area or a simple bedroom, he opted to turn it into a cabin of a boat which made it really appear like one. You'd be impressed of the DIY skills of this man once you see how the boring attic turned out!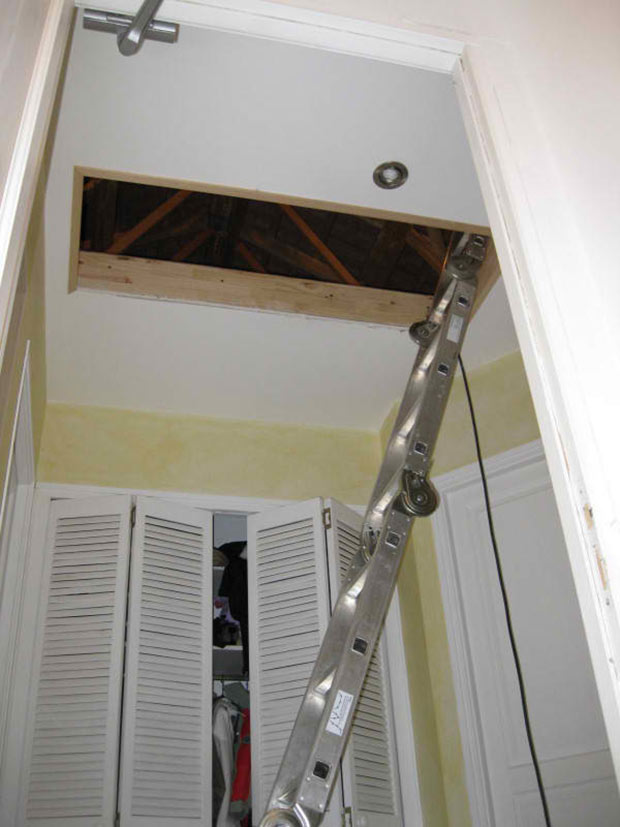 This ladder leads to previous entrance of the attic.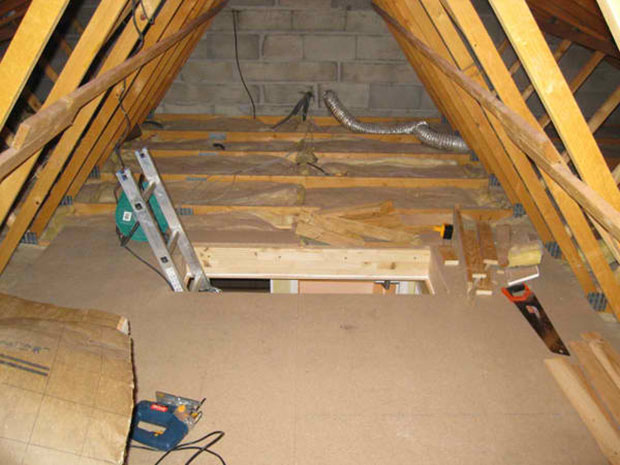 And this is what the attic looks like.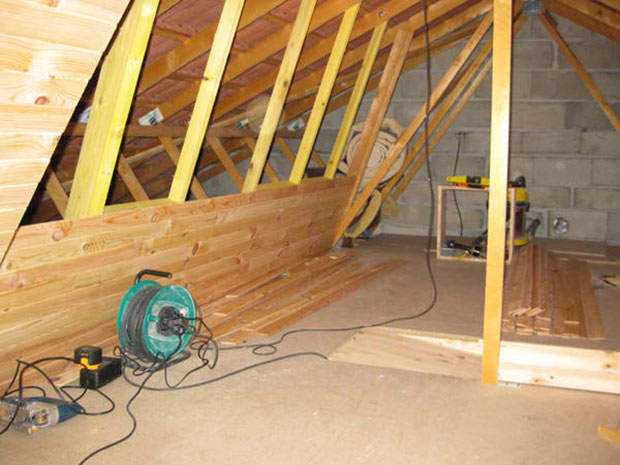 The roof beams were manipulated by modifying the angles but if you are not confident of doing it on your own, make sure to ask help from an expert.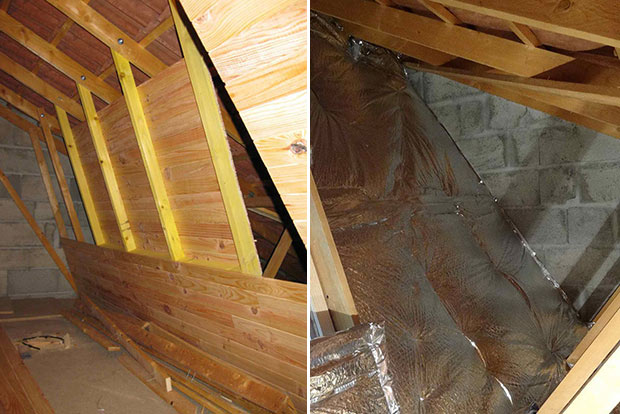 Wooden panels were added to create a clean wall. Insulators were added too to stabilize the temperature.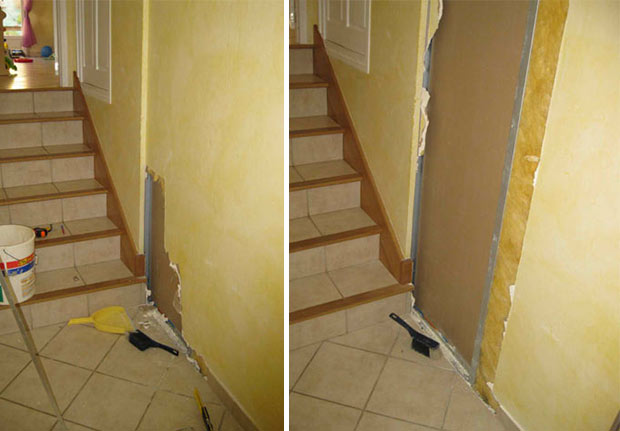 A new entrance was created in this side of the wall.
The whole in the wall was turned into an entrance for the attic. First, it was a panel door but he decided to change it into a sliding door to save more space. Note the nautical window attached to it.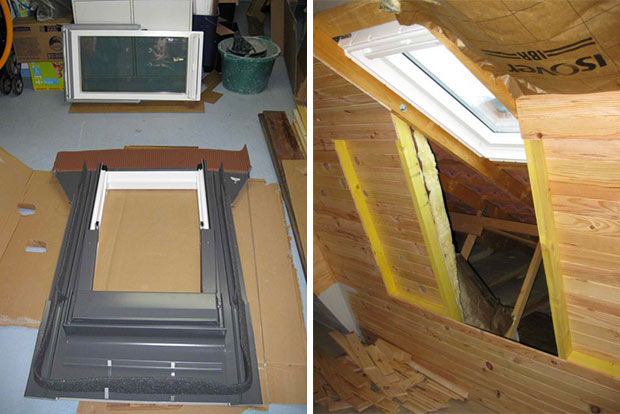 A roof window was added too to allow more light to the attic.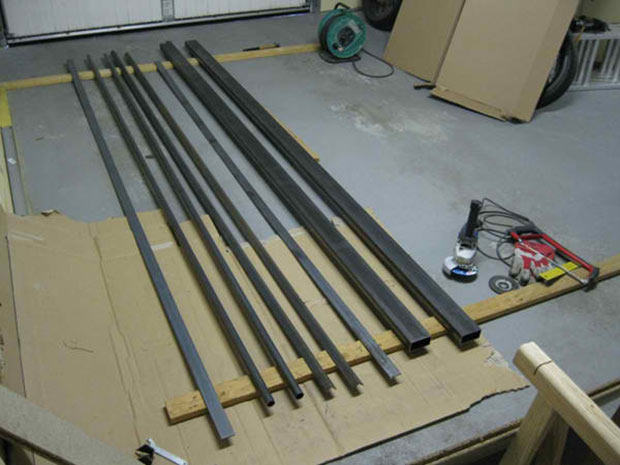 Aside from a door and a window, the stairs were fabricated too.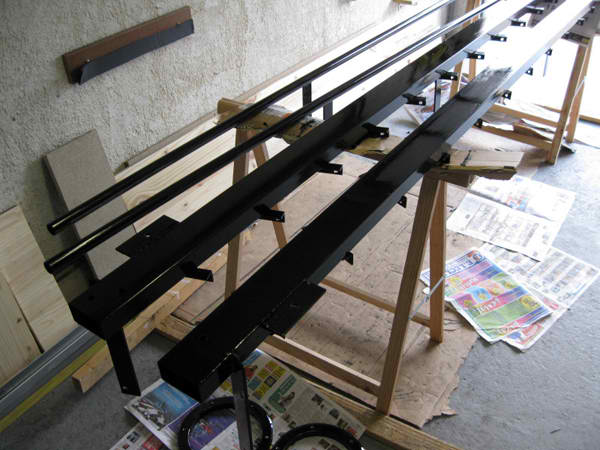 It was painted in black and soldered to form a ladder that will fit the cabin in the attic.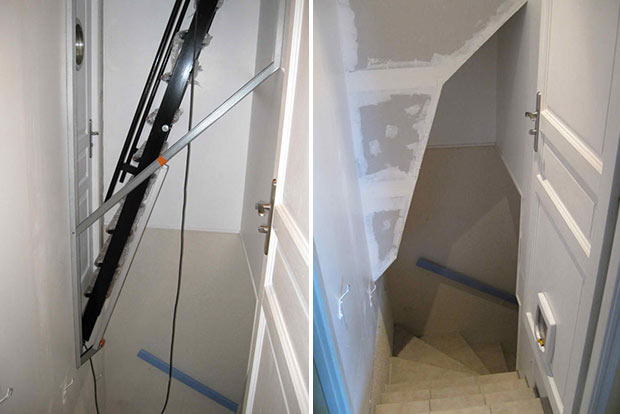 It was installed this way and was enclosed in a capsule as shown on the image at the right.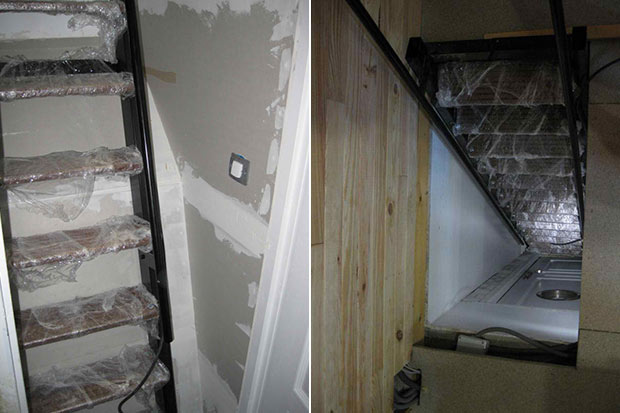 This is how the ladder looks like from below and from above the attic.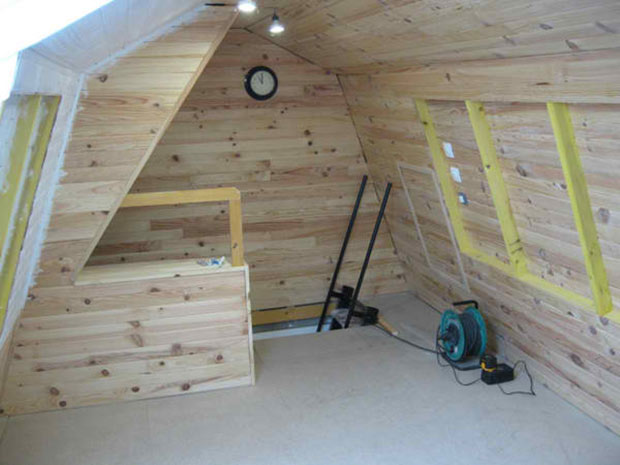 When the wooden panels were all done in the attic, it looked like this. Neat, right?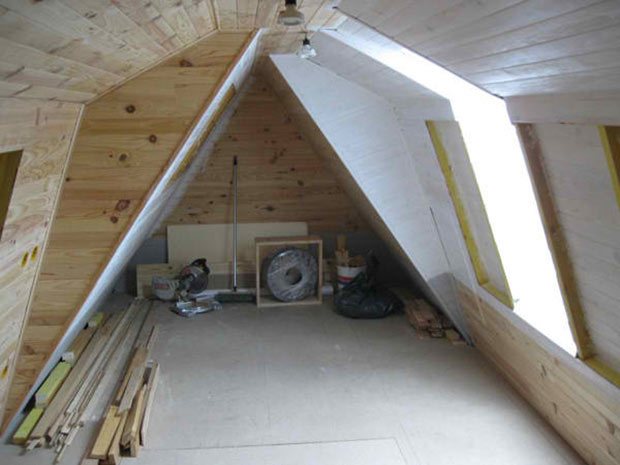 And the painting started.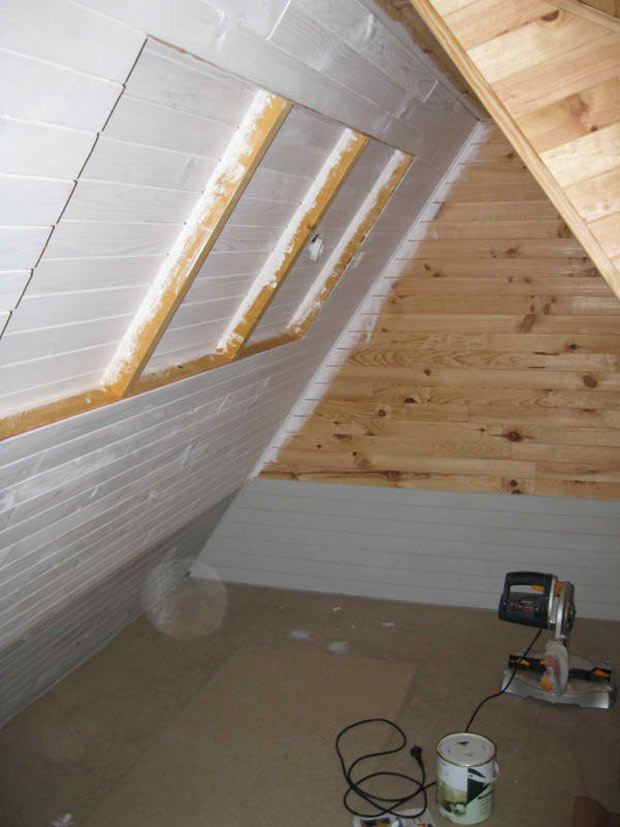 With the looks of it, it shows that a lovely space is going to be born.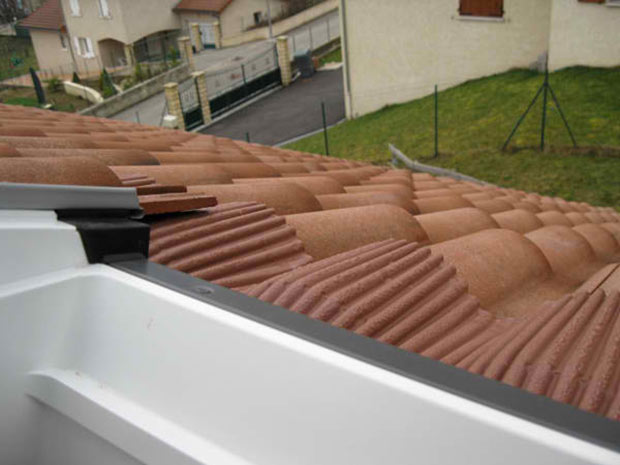 From the attic window, this is the view you will get.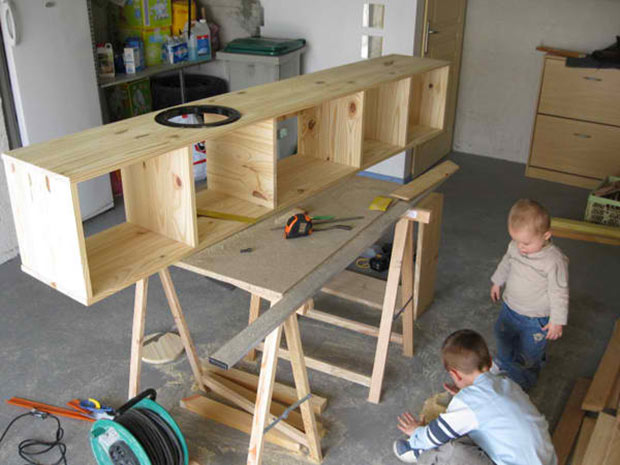 Now it is time to make the furniture.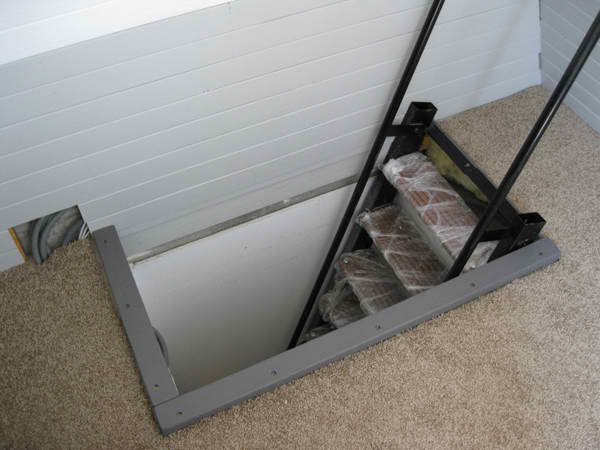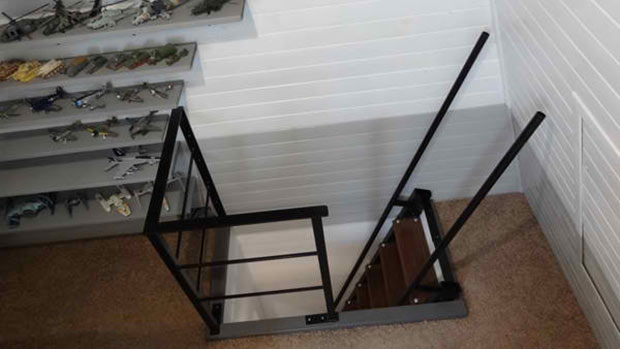 This is now the new entrance to the attic with the fabricated black ladder.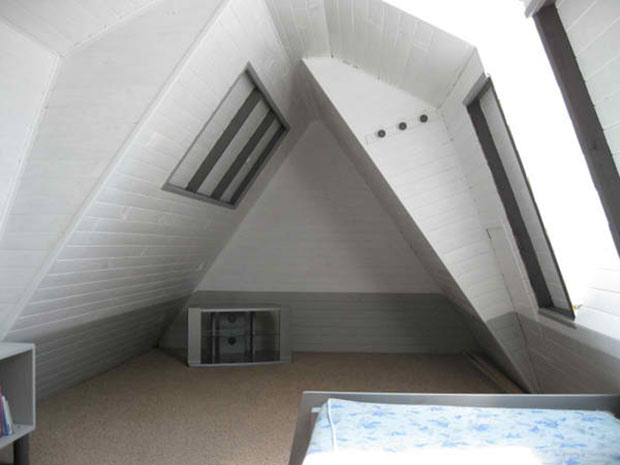 When the painting was complete, this is how the cabin looked like.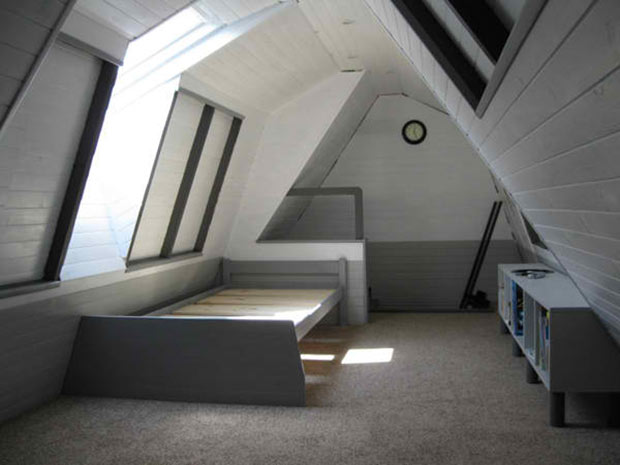 The result turned out genius and amazing with the handmade furniture.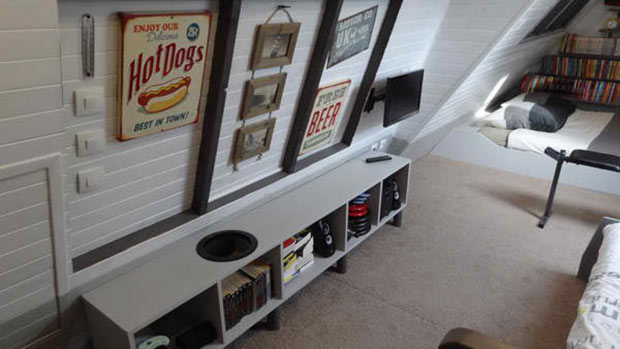 Plus a television, sound system and other wall decors.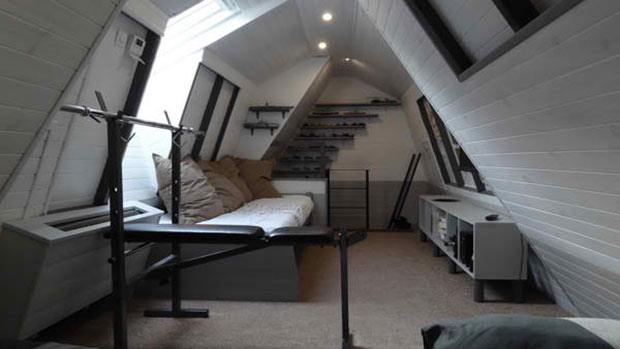 It was completed with a fouton, weight bench, and some lounge space.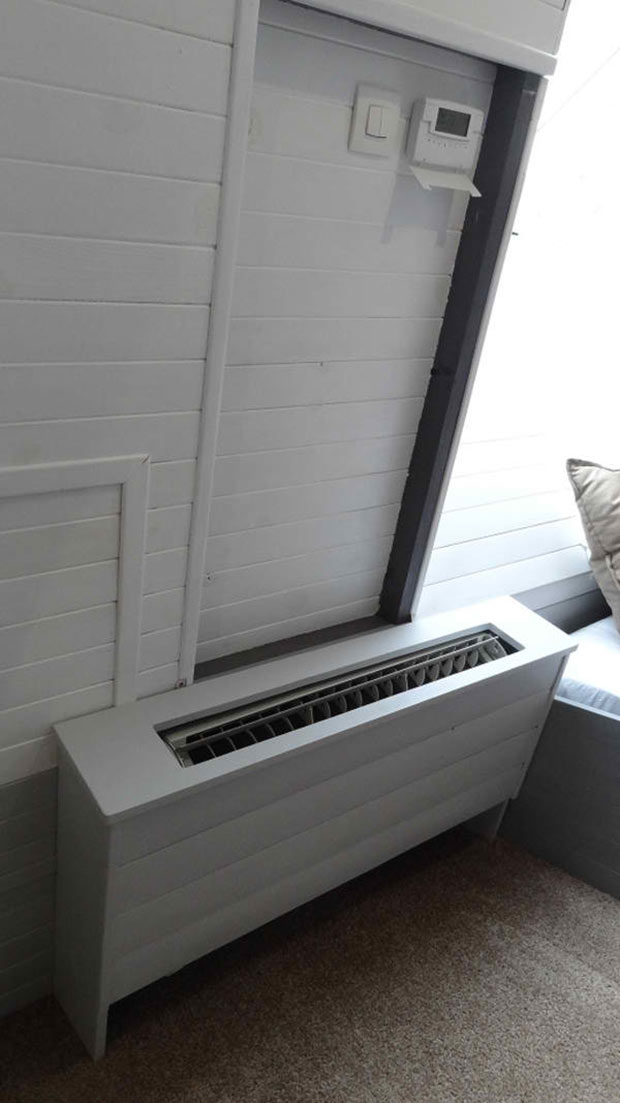 A heating and cooling unit was brought in too.
And the boat cabin in the attic was realized.
Source: Reddit
Who would ever think that an attic could turn into such a cool space like this? And it isn't just any attic space because it is inspired by a boat's cabin. It is also complete with everything one would like to have in his own cabin. Awesome, right? I know you are jealous now. Got an attic? Why not transform it into a useful space like this one? Share this to your friends. Who knows, they might want to do the same to their attic!
FREE TRENDING HOMES IN YOUR INBOX!
Never miss any updates! Subscribe to our feed and we'll send you the latest trending homes right to your inbox daily! Join us Now!