55 Modern Lounge Chairs to Chill At Home
|
Wherever you are in your home, you are going to want to have a spot where you could just relax and take a breather. What better way to achieve this than by placing a lounge chair in the room?
For some great downtime, whether it's indoors or outdoors, lounge chairs are perfect furniture pieces for this purpose. In addition, the various lounge chairs designs make them perfect pieces to elevate the look of your room or space.
A lounge chair, by its strictest definition, is an armless seat that is permanently in a reclined position, paired with an ottoman. Over time, the design for lounge chairs has evolved. Variations and offshoots of the traditional lounge chair have emerged that don't fit in with the strictest definition; hence the broadened definition.
Now, with this, there's a great variety of lounge chairs to choose from. For any home space, modern lounge chairs may be the right fit for their versatility.
How to select a lounge chair
With the many lounge chair designs that have evolved through time, it's important that you just don't pick one solely because its appearance is the most appealing to you. The overall look of your room, whether that's the living room or bedroom, or space still takes priority. Here are some important things to consider in selecting a lounge chair that is a perfect fit!
1. In the case of a living room lounge chair, you must determine the style of your sofa first before you buy a lounge chair. If the living room already has a sofa, the lounge chair should only be a supplement. Your lounge chair should be almost the same height or lower than the sofa. Otherwise, it could create a visual imbalance.
If a lounge chair is taller, the living room has to be spacious enough. Pull the lounge chair far away from the sofa.
2. Consider the shape of your preferred lounge chair that is best suited for its desired function. High backs are good if you want some privacy and are excellent support for the head and neck. More horizontally oriented lounge chairs provide flexibility and more restful lounging.
3. For outdoor lounge chairs, choose easy-to-care ones, minimizing the need for upkeep. Chairs made of metal, teak, cedar, and all-weather wicker pieces are good materials that are unfazed by natural weathering.
4. Take into consideration storage for your outdoor lounge chair and other outdoor furniture. If for example, you have limited storage space, pick a lounge chair that folds or that can be taken apart easily.
5. Choosing the best fabric means picking one that matches the existing tones in the room and with other furniture pieces. Similarly, for outdoor lounge chairs, pick furnishing or fabric with colors that match the colors of your outdoor décor.
Now, let's take a look at some modern lounge chairs that may be perfect for your home!
Indoor Modern Lounge Chairs
Indoor modern lounge chairs are perfect fits just about anywhere inside your home. They are especially found in living rooms or spaces. But you can find them in bedrooms too.
Here you will find the traditional, classic lounge chairs. Modern lounge chairs with a variety of fabric and upholstery, from dark and neutral tones to bright and colorful ones.
11th Avenue Modern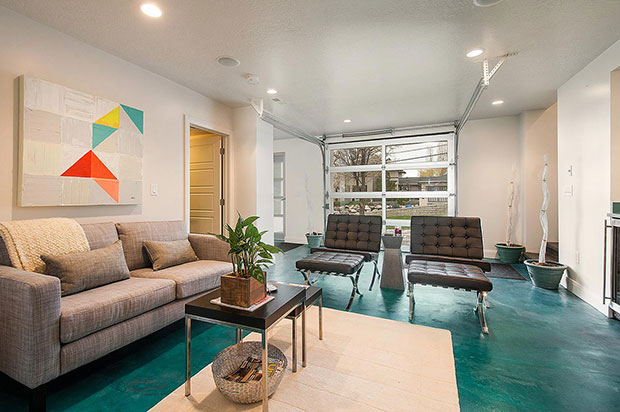 Breen Home
This is quite one of the versatile modern lounge chairs that is a perfect fit for modern and contemporary spaces.
Wimberley Retreat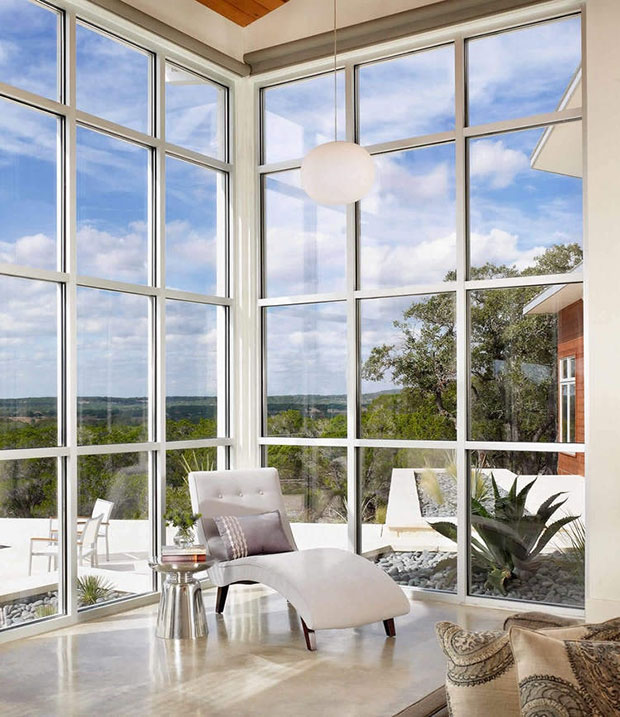 3 Fold Design
Going by the strictest definition of a lounge chair, this one is a perfect example of the classic lounge chair. Situated in the corner with giant windows all around, this lounge chair is in a place to do some reading.
Windsor Square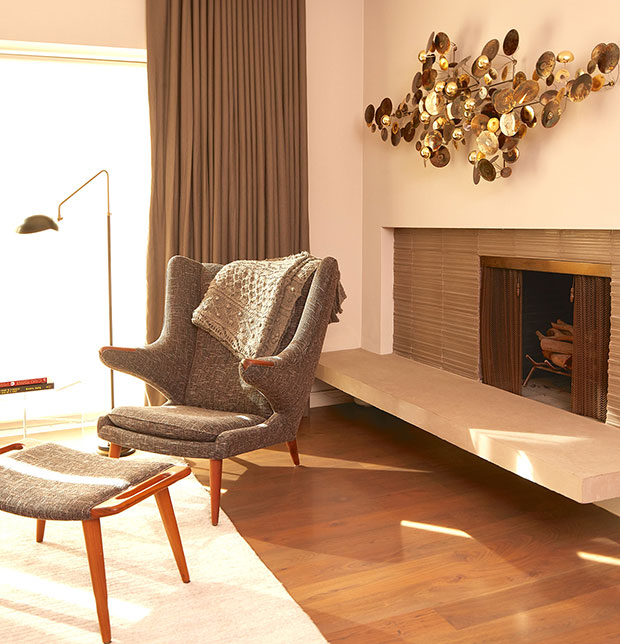 Kenneth Brown Design
One of the modern lounge chairs that came from the evolution of it are high backs with "wings". This one looks extra comfy, especially placed by the fireplace.
Almodovar Lounge Chair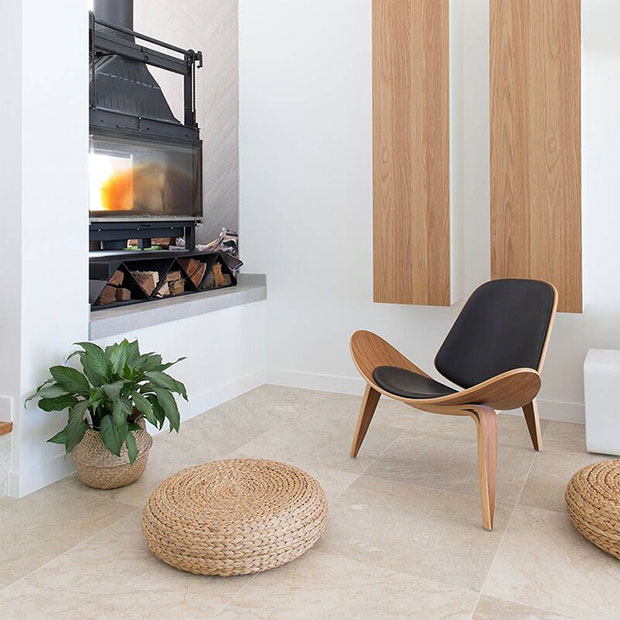 Mercury Row
With its striking structure, this modern lounge chair is surely going to attract anybody's attention as soon as they enter the room.
Blakeley Velvet Lounge Chair and Ottoman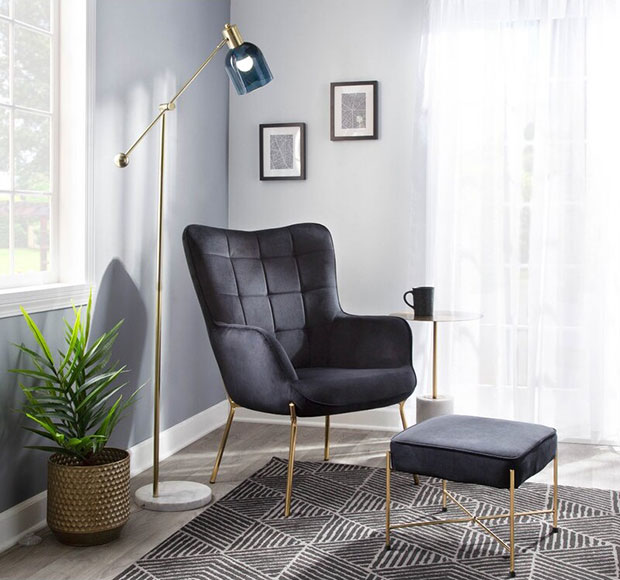 Mercury Row
Add a luxurious touch to your living room by adding modern lounge chairs like this.
Surf City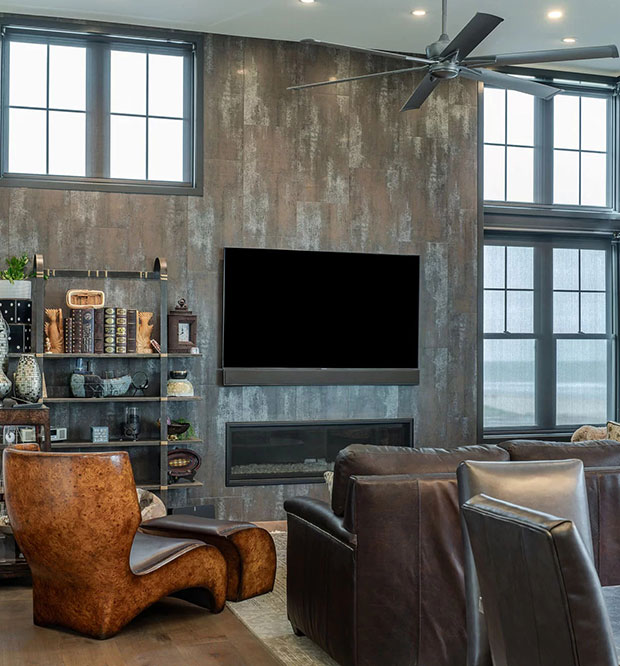 BRAVAS
If you're looking for unique modern lounge chairs, here's one that's giving a modern eclectic look. Such a lounge chair would bring an exciting look to any living space.
Claridge Lounge Chair and Ottoman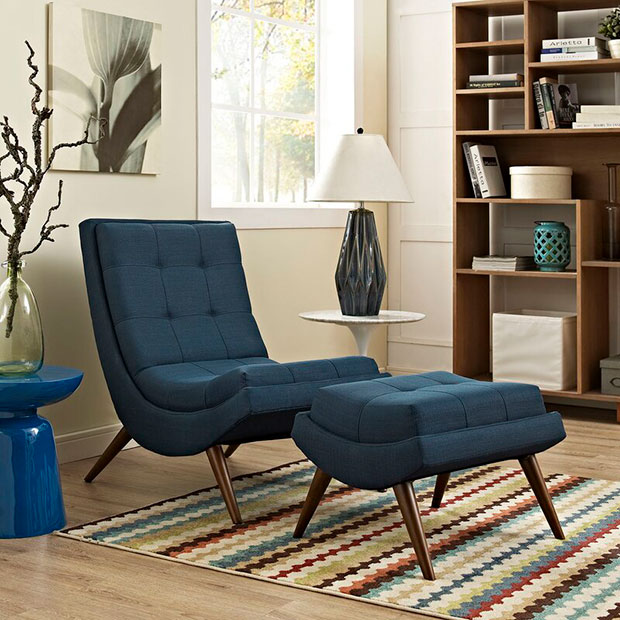 Corrigan Studio
The dense foam padding of this lounge chair ensures comfortable seating. Not only that, but its chic look will certainly boost your living room.
Linsey Lounge Chair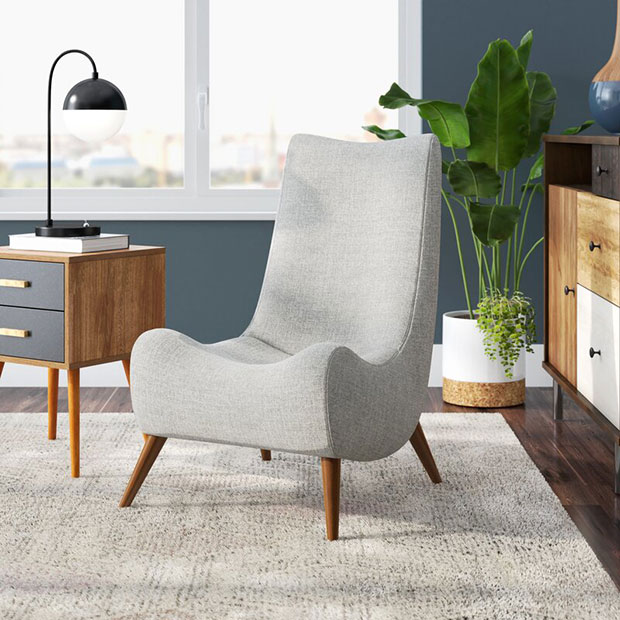 George Oliver
The simplicity in its design is what makes this lounge chair perfect for modern spaces. But its distinctive silhouette and curve lines are its most attractive point.
Modern Oasis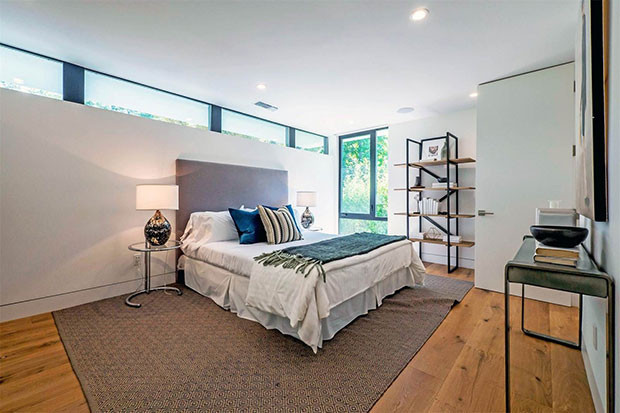 Lori Dennis
Some modern lounge chairs surely look very inviting for a good nap. This modern lounge chair, for example, looks like it will be such a relaxing time to lay down here.
SF Market Street High-Rise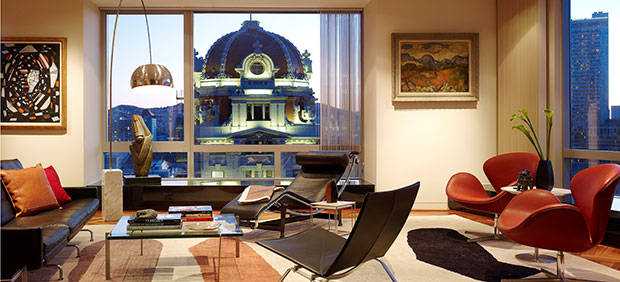 Cheng Design
This living room does not hold back with the lounge chairs they have, opting for lounge chairs instead of sofas. Here are some popular modern lounge chairs such as the egg chair and chaise lounge.
Lucy's Farmhouse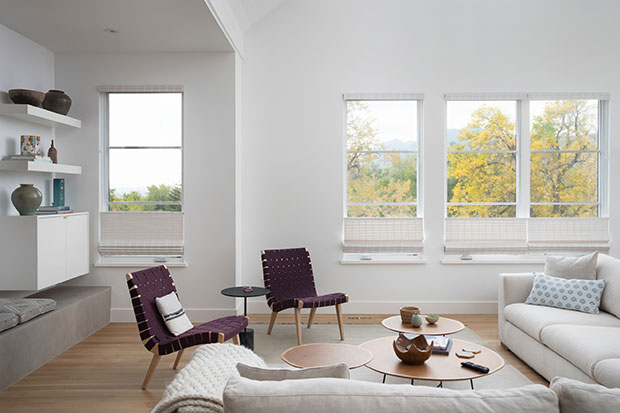 Studiovert Environmental + Interior Design
A pretty interesting choice for a modern lounge chair. In this room of neutral and white colors, this lounge chairs stand out.
Ohio Victorian Renovation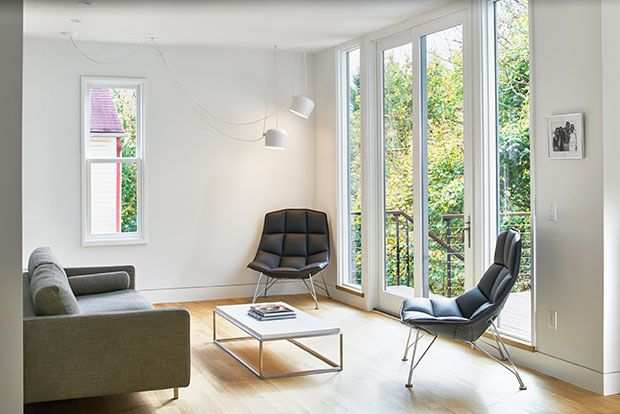 Studiovert Environmental + Interior Design
Having two of these modern lounge chairs positioned like this is visually pleasing for your living room. As they're both taller than the sofa, it was wise to pull them away into the corners.
Modern Farmhouse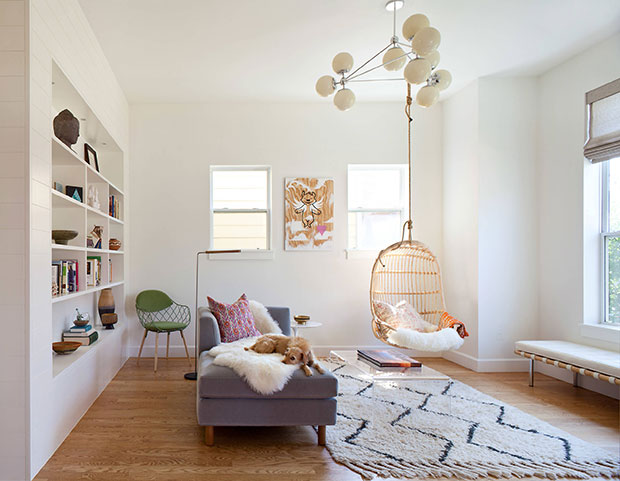 Studiovert Environmental + Interior Design
Modern lounge chairs can also be perfect for children's playroom or nursery. A chaise lounge like this could even allow the kid to nap.
20K Challenge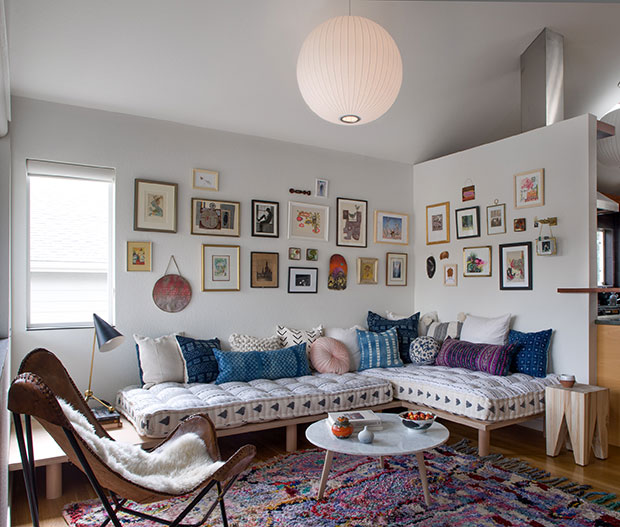 Studiovert Environmental + Interior Design
For an eclectic and bohemian-inspired room like this, this eclectic lounge chair is a perfect addition.
San Juan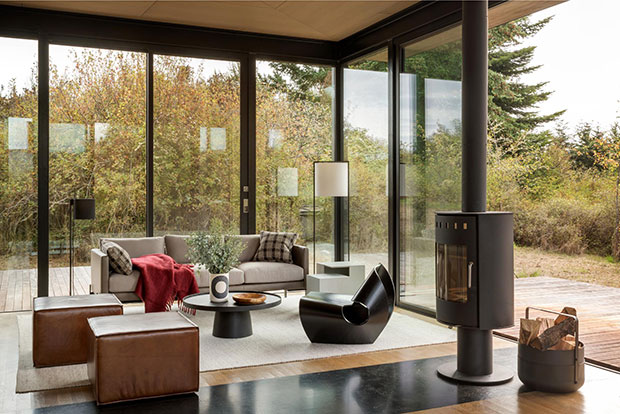 Geremia Design
Far different from the usual modern lounge chairs, this one solid piece of furniture is chic, adding a luxurious look to your living space.
Braemar Hills Residence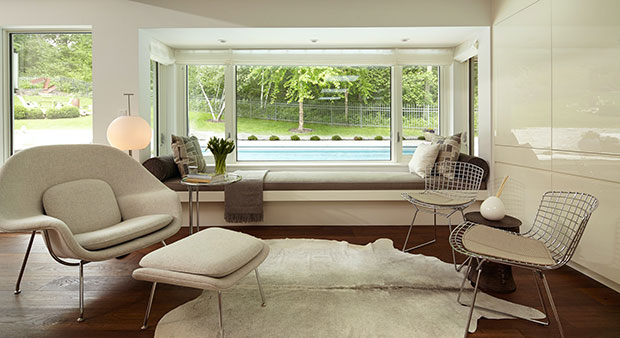 PKA Architecture
For a sitting room, lounge chairs are perfect furniture choices instead of just having sofas or couches in them. In this one, all the furniture pieces and fabric are following a consistent color palette that makes the room look elegant overall.
Lake Harriet Residence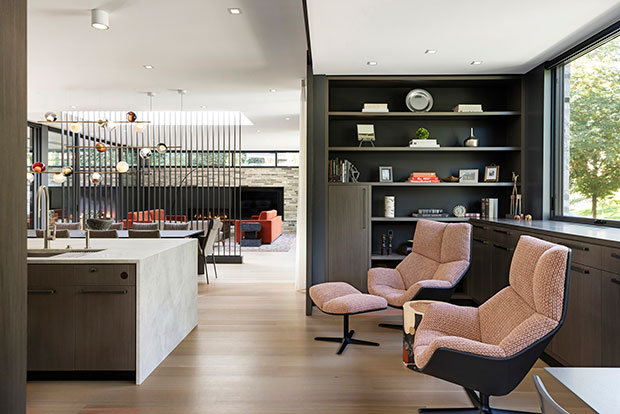 PKA Architecture
An ideal modern lounge chair is as soft and comfortable as these ones. It's worth noting, too, that these lounge chairs are placed near the kitchen but don't look very bit out of place.
Isles Modern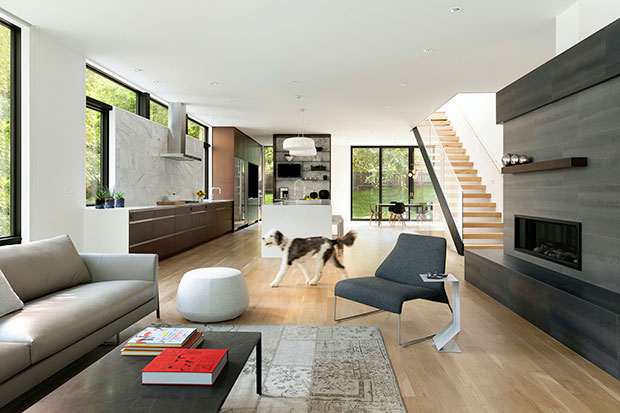 PKA Architecture
A simple but chic modern lounge chair like this is a great choice for minimalist modern living rooms. Its chic design adds to the clean and decluttered overall look of the room.
Harold Lounge Chair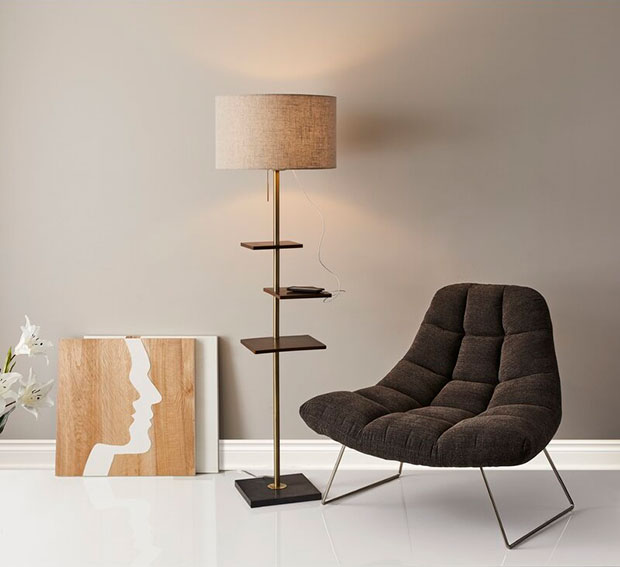 Ivy Bronx
The super sleek, foam-filled polyester blend upholstery makes this particular lounge chair a cool aesthetic addition and a comfortable and safe seat for anyone.
Koret Loft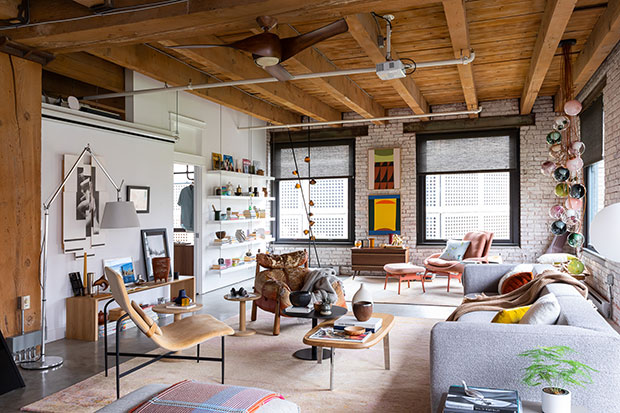 Bring your attention to the down left corner where a unique lounge chair sits in this unique modern eclectic living room. This is a perfect example of lounge chair designs that have truly evolved through time.
Olympic Village Flat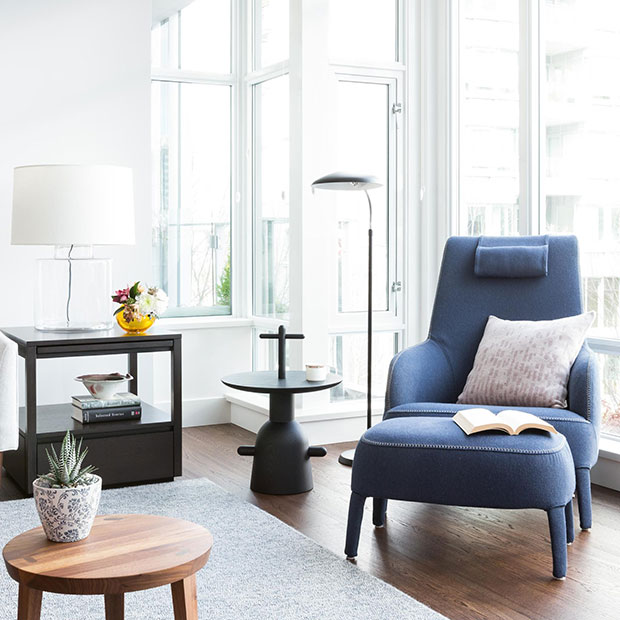 A modern lounge chair with vivid blue upholstery in a room full of neutral or dark color tones will certainly stand out.
The Igloo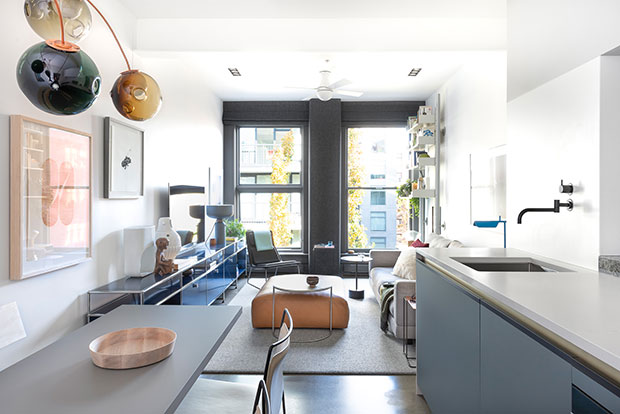 In here, this modern lounge chair is a perfect example of it being a decorative piece rather than the highlight of the room.
Alberni Street Flat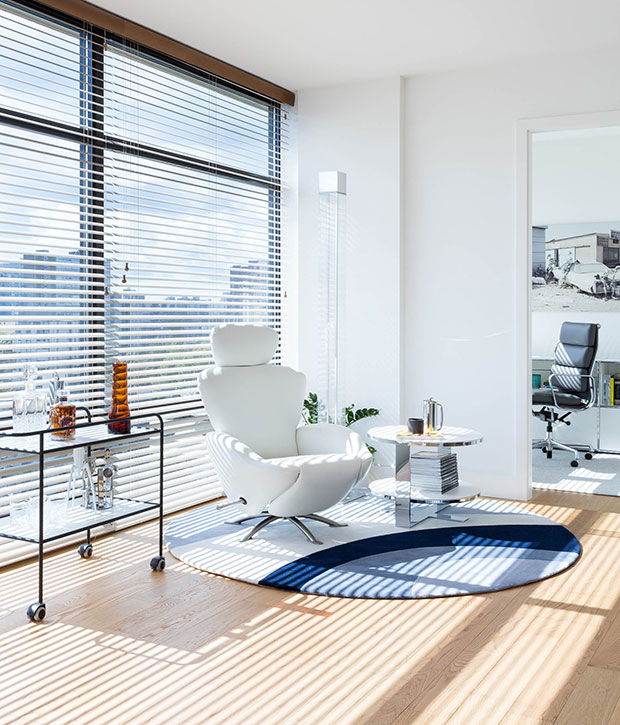 The rather formal look of this lounge chair elevates a look of luxury in the room. In addition, they even added a colorful rug that contrasts with its pale white color.
Hemlock Street Townhouse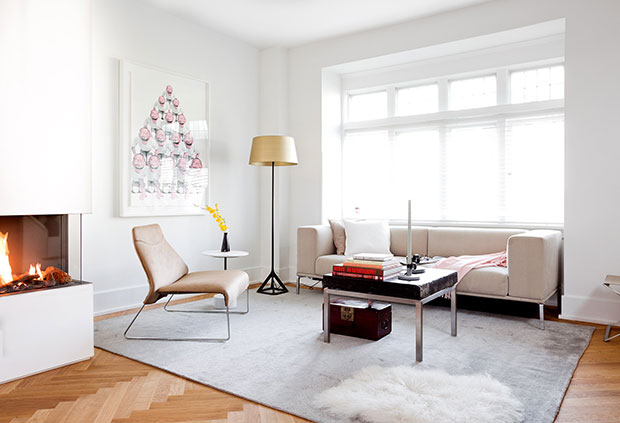 In a living room with minimal décor, this lounge chair is a perfect fit in its design and color.
Beatty Street Loft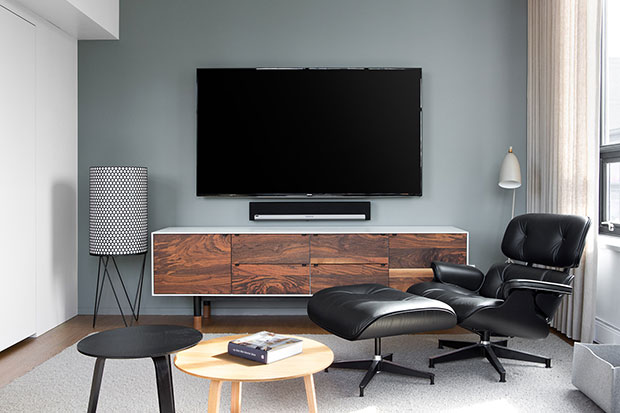 Luxury modern lounge chairs like this are popular and are known as the Eames lounger. Even with the minimalist room, adding this chair definitely elevates the room's overall aesthetic.
MacDonald Park House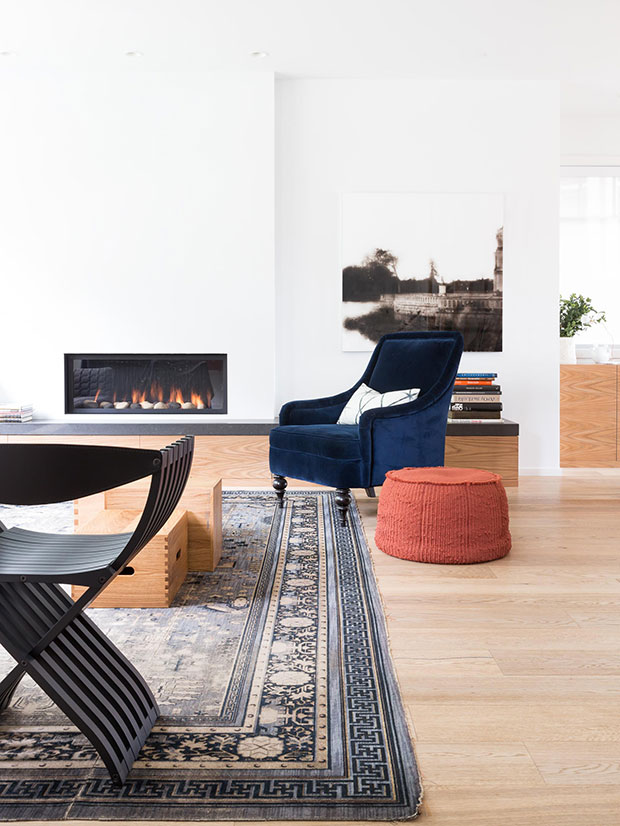 Falken Reynolds
A dark velvet blue upholstery gives this modern lounge chair a luxurious look. But it isn't too much that it stands out in the living room.
Basel Lounge Chair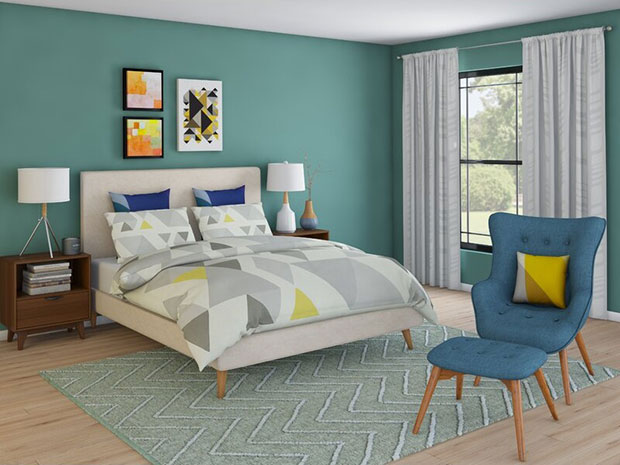 Wade Logan
Looking at the interesting color choices of this bedroom, it is only right to pick a lounge chair in the same color range as the main color palette of the room.
Warmly Minimal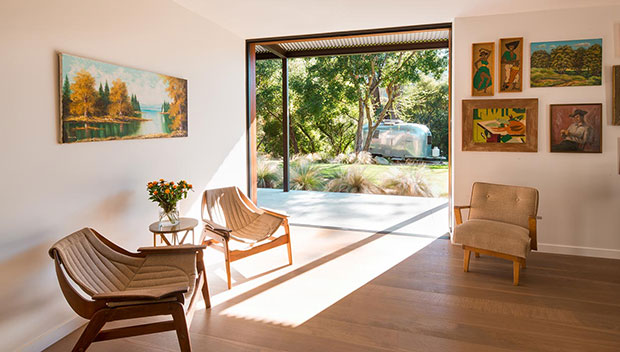 Some of the offshoot designs of lounge chairs are like these with low backs. But it provides the same comfort and function as high backs. And at this home, these ones are perfectly placed for the warm glow and atmosphere.
The Dromedary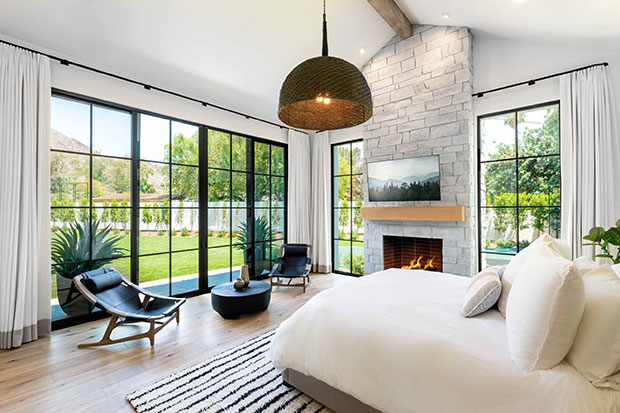 In bedrooms, low-back lounge chairs can also be an option to have. This home has pretty interesting lounge chair choices with color fabric that contrasts with the bed's linens.
Glen Echo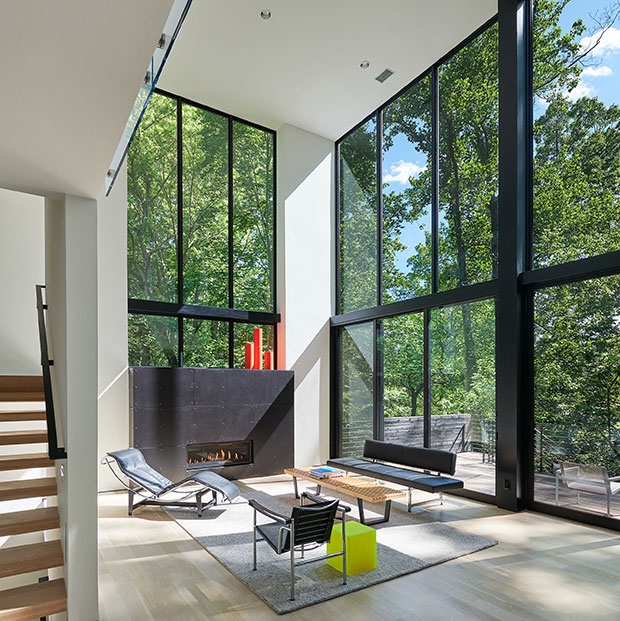 Western Window Systems
In a sitting room with high windows like this, a chaise lounge positioned like this will have you feeling like you're sunbathing indoors. Side note though, exposing upholstery and fabric to direct sunlight could damage them, so place them with caution in your room.
Reagan Terrace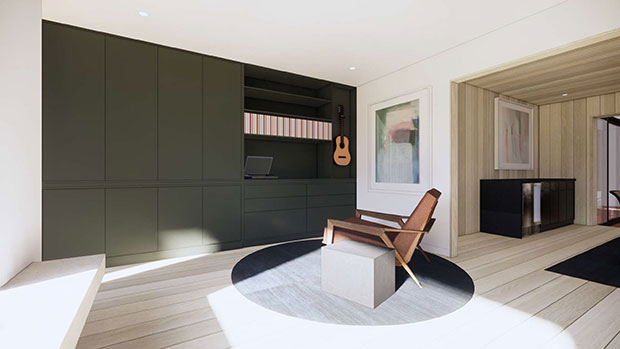 It's one way to place a lounge chair in the middle of the room with no other seats. If it's a private reading room like this, then, it's a well-fitting room design.
503 Park Blvd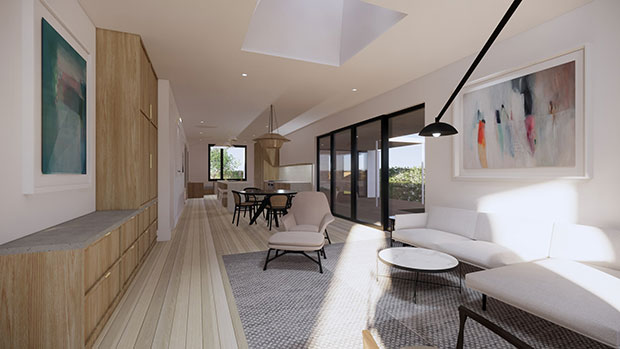 Chioco Design
Limited living spaces like this truly benefit from lounge chairs instead of having sofas that will seem bulky. As indoor modern lounge chairs are not wide, they do not take up that much space and are so perfect for additional seating.
Salcito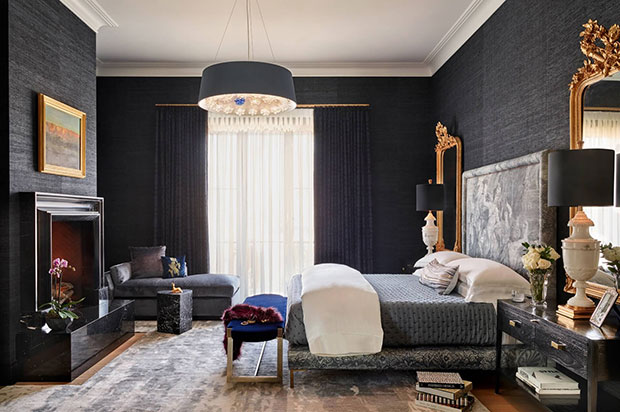 PHX Architecture
For a luxurious and elegant room like this, a chaise lounge seems to be the perfect option for the type of lounge chair to add.
Winnwood Residence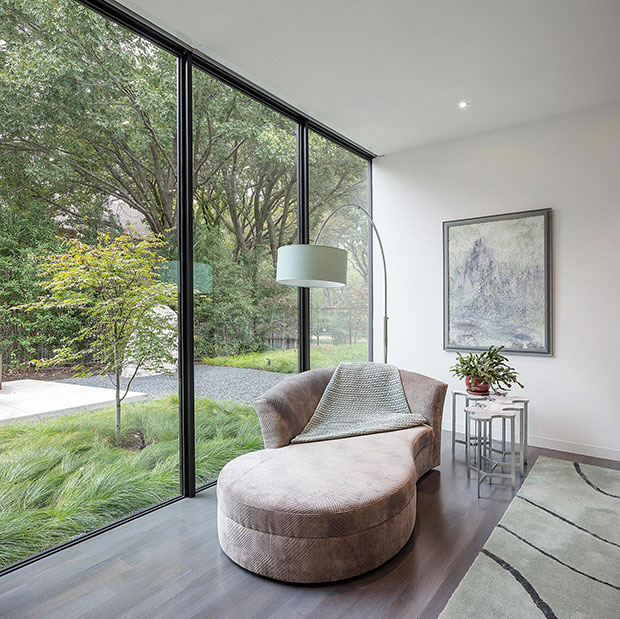 5G Studio Collaborative, LLC
Even with certain types of lounge chairs, there are also sub-types in the form of design variations. Here's one unique chaise lounge chair design!
Sol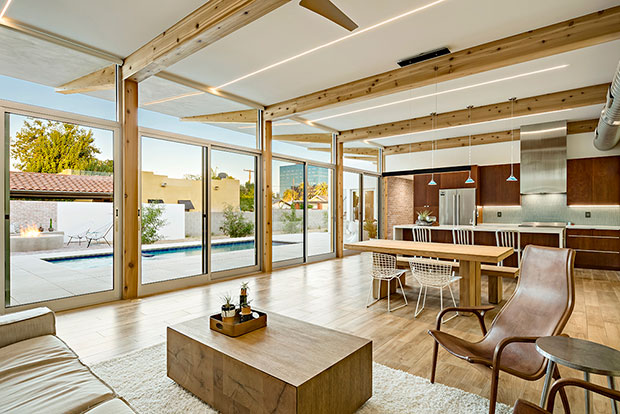 The Ranch Mine
Outdoor Modern Lounge Chairs
Outdoor modern lounge chairs are popular seating options or outdoor patio furniture. As it is with most patios or outdoor spaces, it is a place for relaxing and unwinding, so it is only expected to spot one or two sitting outside.
Here you will see, besides the more traditional outdoor lounge chairs that are common and popular, modern lounge chairs made for outdoors with variations in styles.
Sheridan Pavilions Residence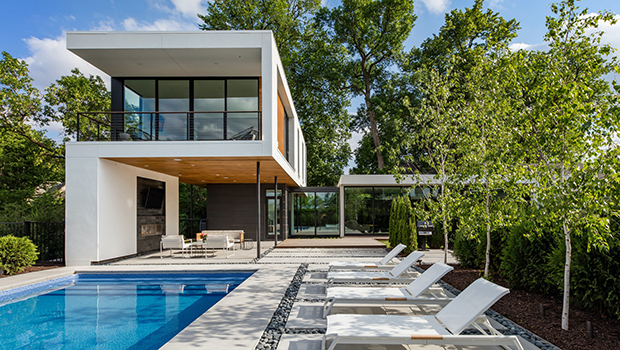 PKA Architecture
Starting off with the most common poolside loungers. While this outdoor space does not have too much outdoor décor, the loungers match with the sheltered patio furniture.
Cedar Lake Mid-Century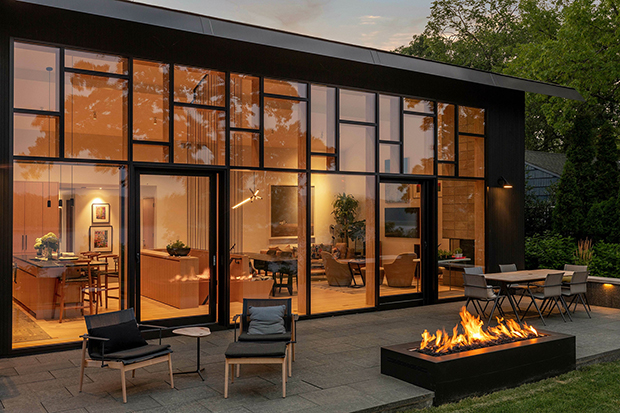 PKA Architecture
Here's a different kind of outdoor lounge chair with an ottoman pair. With an outdoor fireplace like this, this kind of lounge chair is a perfect complementary furniture piece.
Tempest Torches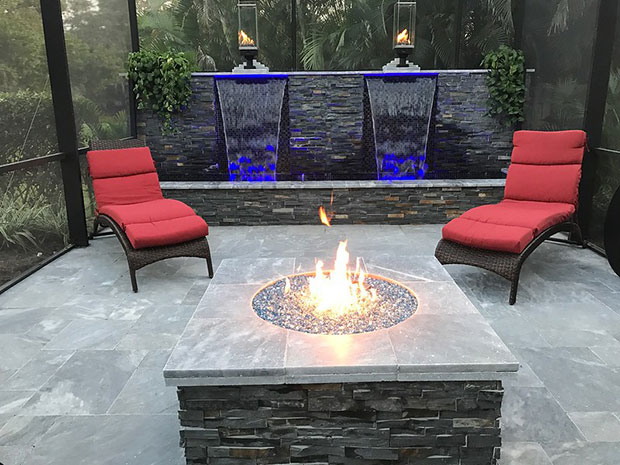 Urban Concepts Modern Hearth & Outdoor, Inc.
The design of a classic indoor lounge chair is mimicked in this outdoor lounger. With its rattan frame, it is paired with a bright red foam for comfort.
The Dromedary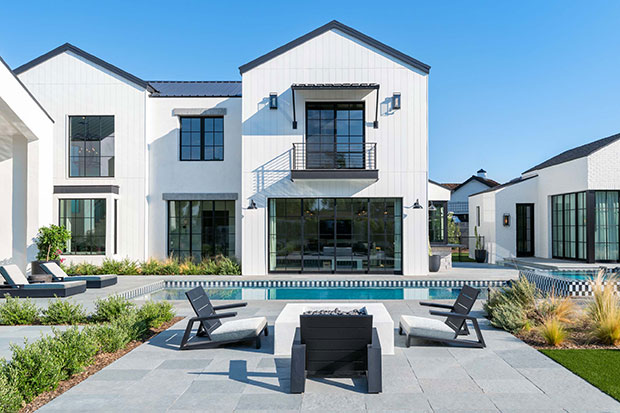 One of the most interesting modern lounge chairs made for the outdoors. Its design alone is enough to get anyone interested in having one of these.
Desert Mountain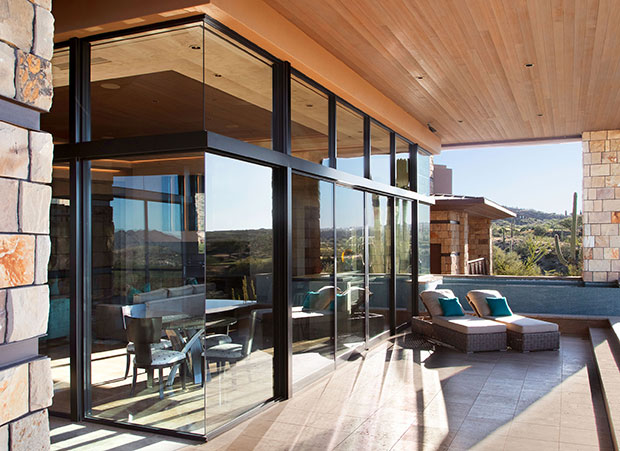 This one's a common outdoor lounger design with a rectangular base frame made of rattan which is then paired with foam padding. Usually, it would be neutral colors but they added a little extra color with the throw pillow.
New American Home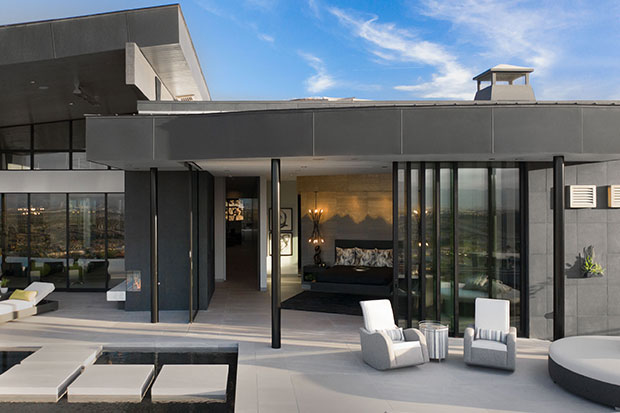 Western Window Systems
An interesting wonder recliner found outdoors. Perhaps, this one can be used both indoors and outdoors.
Foo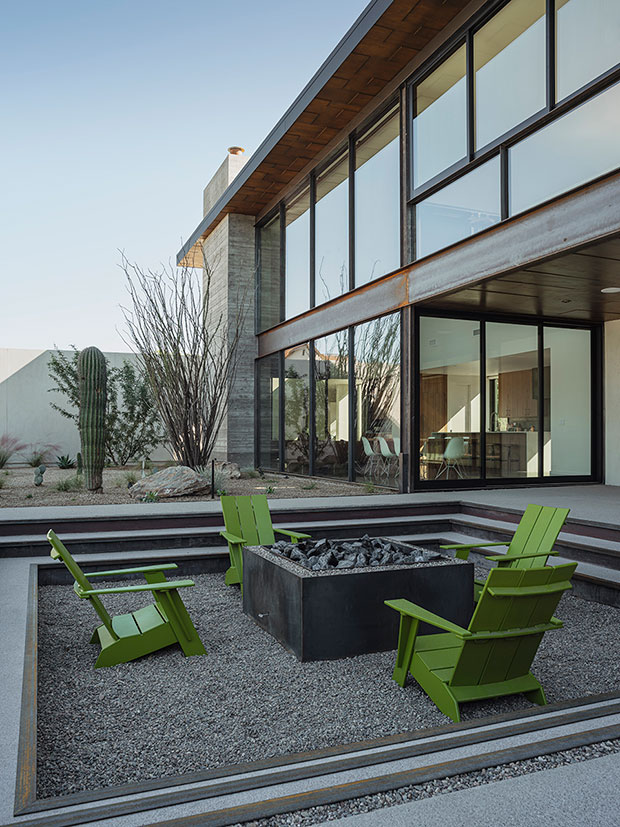 For outdoor spaces where there is a fireplace, it's pretty common to surround it with outdoor seating. Outdoor lounge chairs like these are perfect. It's also pretty interesting that despite the dark and earthy tones in the background, they chose to have chairs that are painted bright green.
Oasis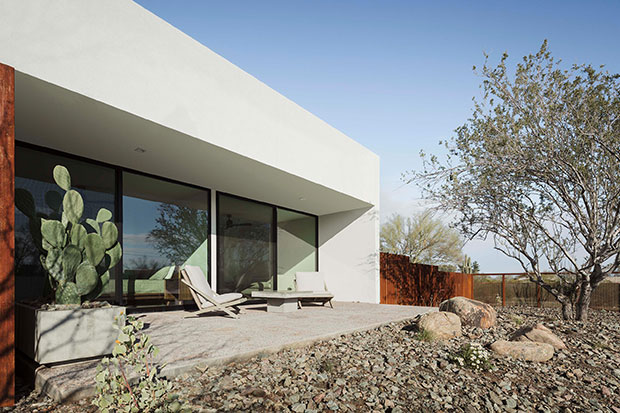 The Ranch Mine
With the earthy look and barren feel, these neutral-colored lounge chairs really set the landscape of this outdoor space.
Reagan Terrace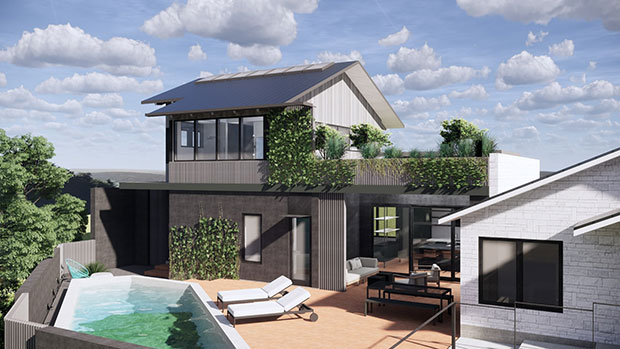 For outdoor loungers that need to be stored indoors, it is best and wise to buy one with wheels so it is easy to bring it in and out of places.
Winflo Pool Cabana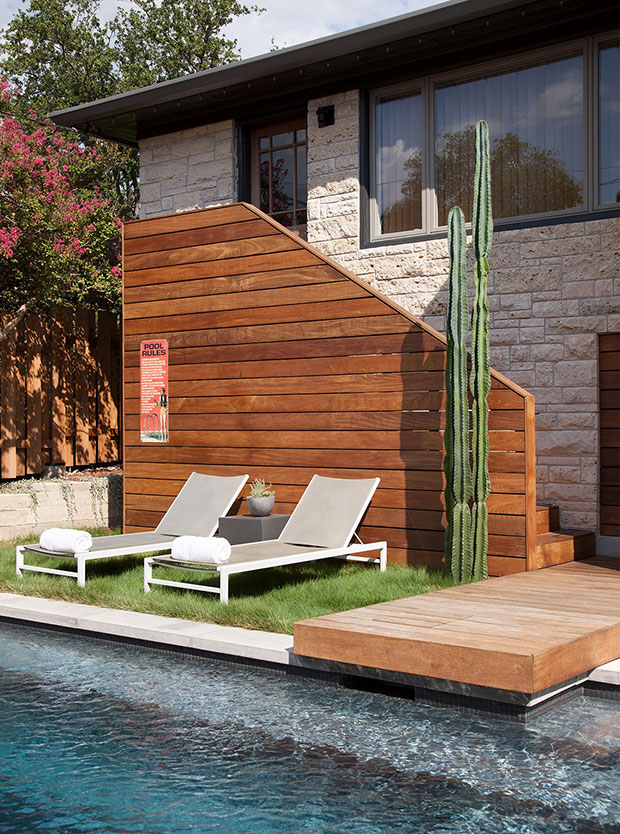 Chioco Design
Rather than having foam padding attached to the lounger frame, this one uses a simple fabric that is comfortable enough for anyone to rest in between swims.
The Invergordon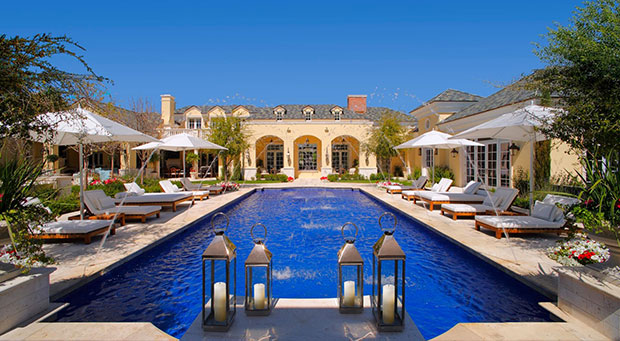 The warm wood color certainly reflects the sunlight to give it a much brighter look, which makes it perfect as poolside loungers.
Red Rock Modern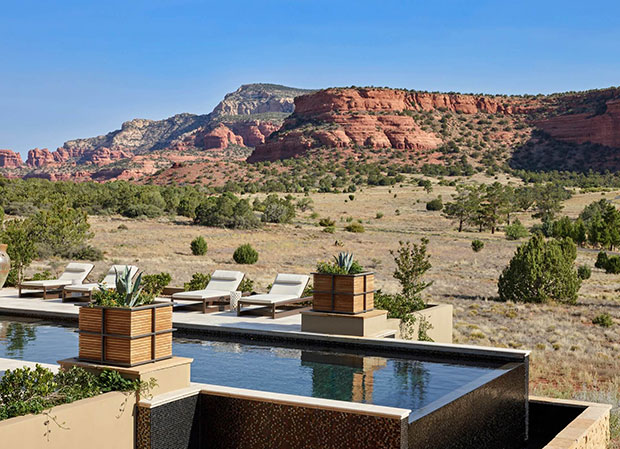 The framing of these lounge chairs is not like the many others we've seen so it is a refreshing look.
Santa Catalina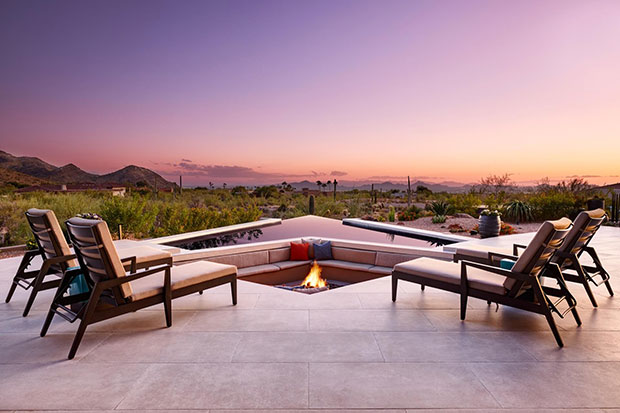 The way these lounge chairs are designed are reminiscent of their indoor counterparts, except they're longer and meant to resemble more the poolside loungers.
Lone Mountain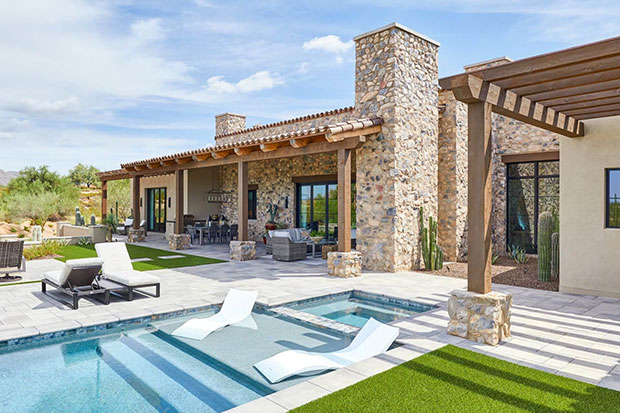 You've heard of poolside loungers, now we've got an in-pool chaise lounge. These are quite common for homes with rather luxurious swimming pools.
Azure PV Residences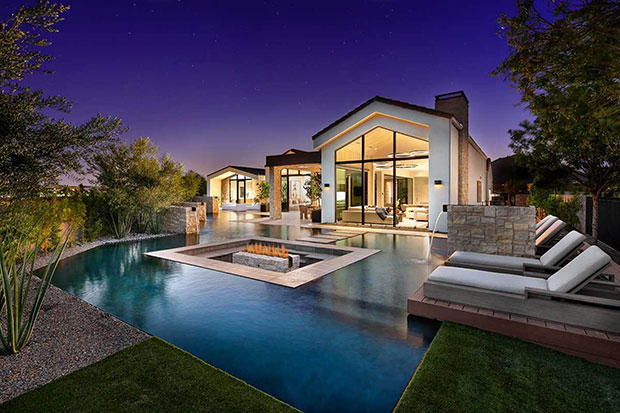 What's most interesting about these poolside loungers is how their base structure seems to be built-in with the poolside patio.
Horseshoe Canyon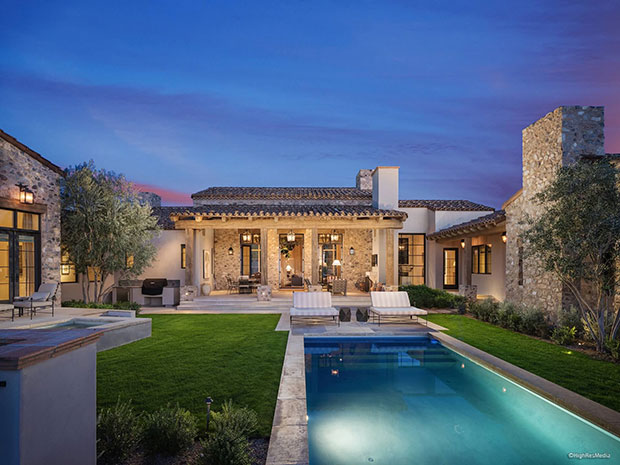 Most of the poolside loungers we've seen are long and narrow. But here are some uniquely wide poolside loungers.
Camelback Contemporary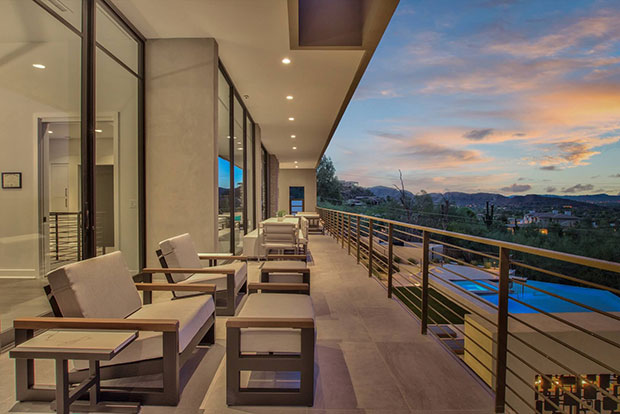 How about outdoor lounge chairs in balconies? These wide loungers are perfect seats to unwind and enjoy a scenic landscape.
Silverleaf Mediterranean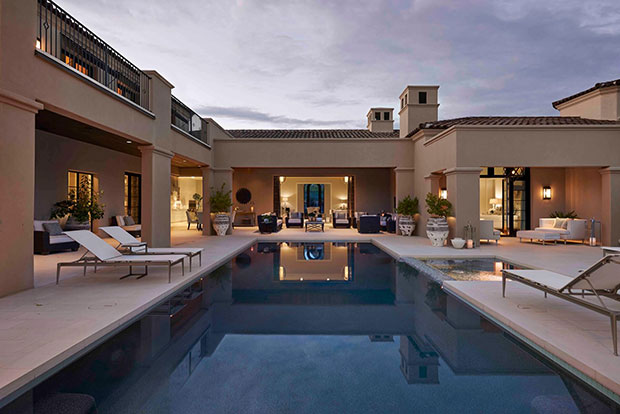 s
Some of these poolside loungers have thick base framing, but this one is relatively thin compared to previous ones. It's a sleek choice surely.
Desert Classic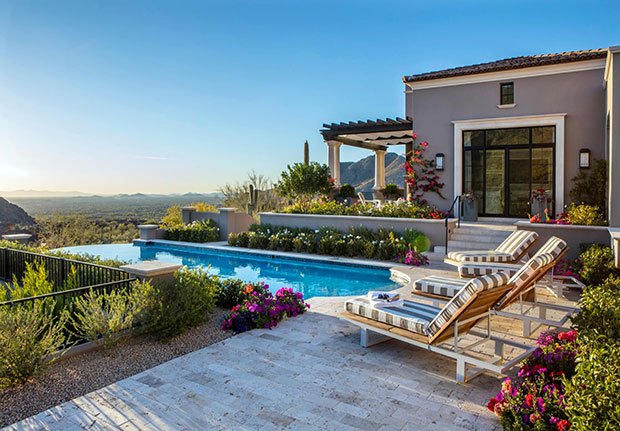 PHX Architecture
What really gets your attention here is the choice of fabric for the foam that seems to complement the luscious greenery in this outdoor space.
M-22 House


Michael Fitzhugh Architect-PLC
These outdoor lounge chairs are simple but complement the relaxed and calm atmosphere of this particular outdoor space.
So, here are our picks for modern lounge chairs! Did any of these modern lounge chairs catch your attention?
Like This Post? Pin It!