This Small Home Shoebox Apartment Is So Innovative!
|
Small homes never fail to amaze us on how it can be turned extraordinary! And this small shoebox apartment is no exemption!
We have seen many small homes and each one has impressed us because of how smart and creative they use the space. It would be very challenging for the designers to work on small spaces just like this 240-square foot shoebox apartment that we will show you
It really is small but it has functions that will surprise you.
After seeing it, you would realize that living in a shoebox kind of home isn't bad at all. As a matter of fact, it might even be better than your own spacious home right now.
This Manhattan apartment is designed by Tim Seggerman which will make you feel like you are sitting inside a cabinet.
Brooklyn architect Tim Seggerman faced the challenge to renovate a moldering brownstone studio on Manhattan's Upper West Side. We are guessing he wasn't able to say no to that because it is owned by his college professor.
The apartment has a sleeping loft over the kitchen and has other surprising features that will make you want to call this yours!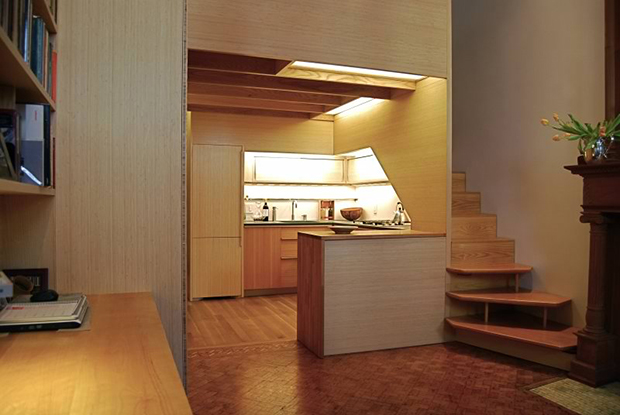 This is how the apartment looks like after the renovation.
Cabinets are made from cypress and bamboo. The staircase is chamfered ash-and-beech while the flooring is made from quartered white oak.
There is also a desk of red birch slats that slips out into the living space.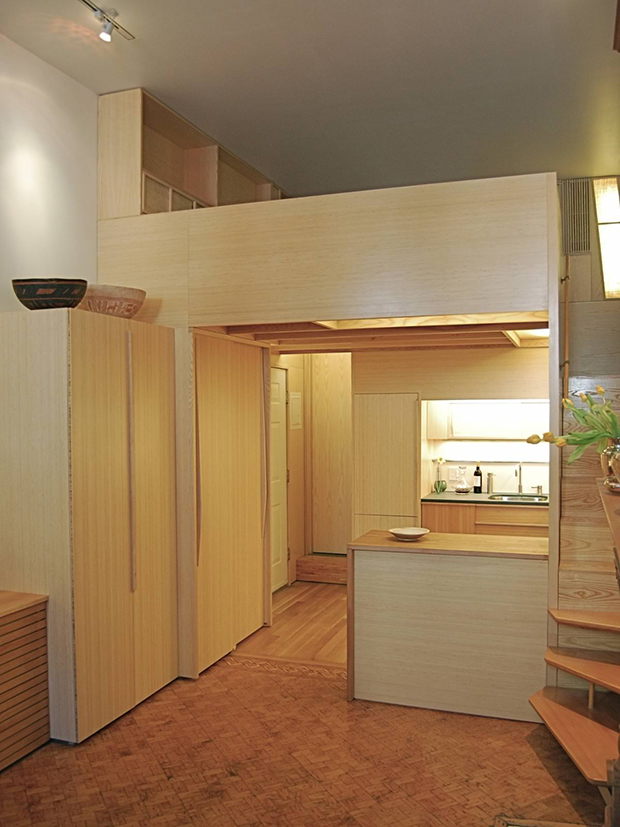 Seggerman inserted "crafted jewel box" into the undersize space, to create an enveloping cabin of blond woods.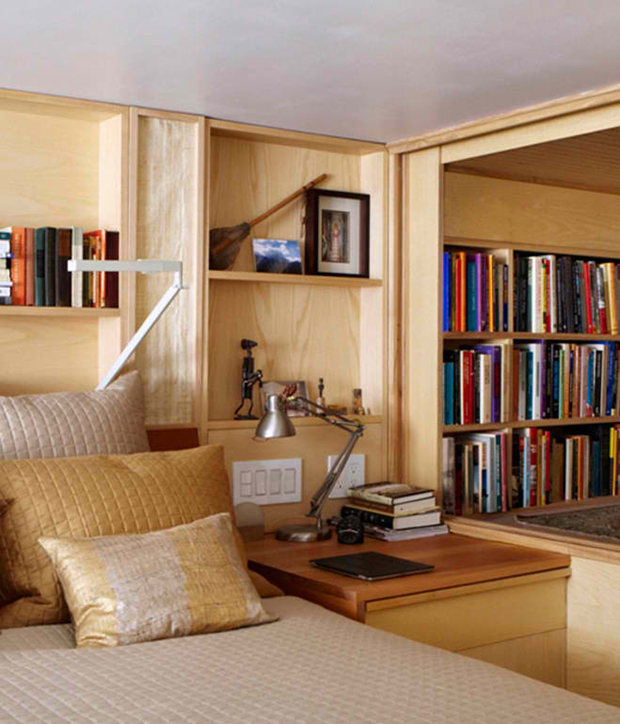 Above the kitchen is this cozy small bedroom with its own library. This loft has recessed lighting behind panels of papyrus.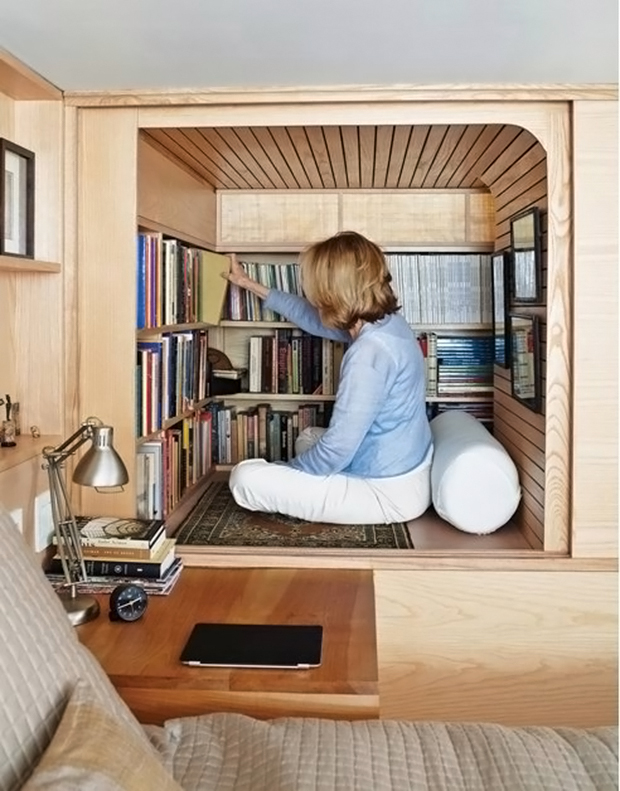 We would love to have a library like this one too!
It may be small but it would feel great to have everything right there when you want them and just read them at the same very spot.
This library is a cubby with a banded maple ceiling, conjured from a free space adjacent to the loft bed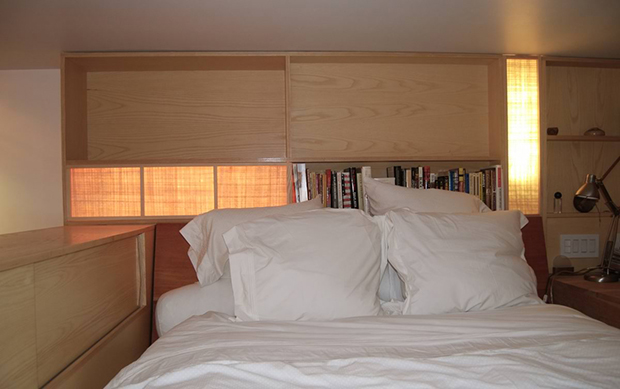 Wood is used all throughout the apartment just like what you see in this bedroom. This small home is a piece of woodwork that the designer is really proud of.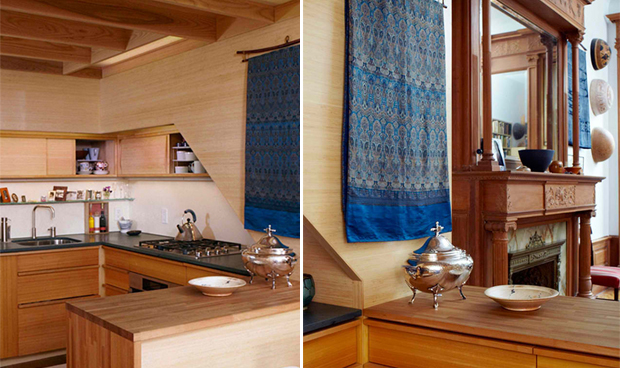 Despite being small, the kitchen is complete with everything the owner needs for food preparation. It is even well decorated too.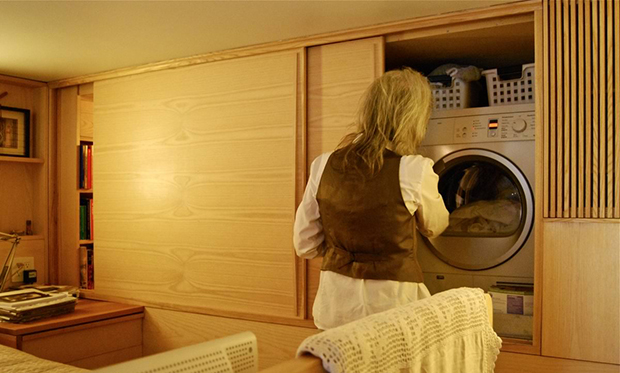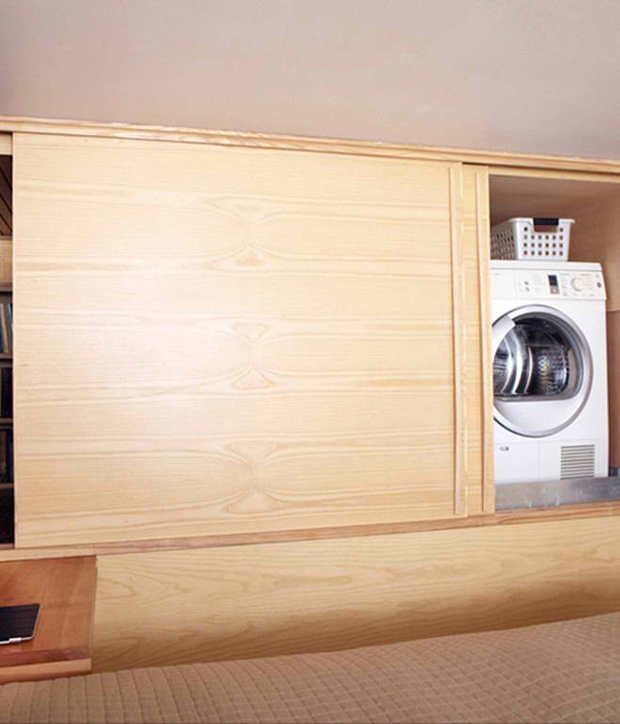 Who would think that space as tiny as this small home can accommodate a laundry area? It can be concealed when not in use too! Cool huh?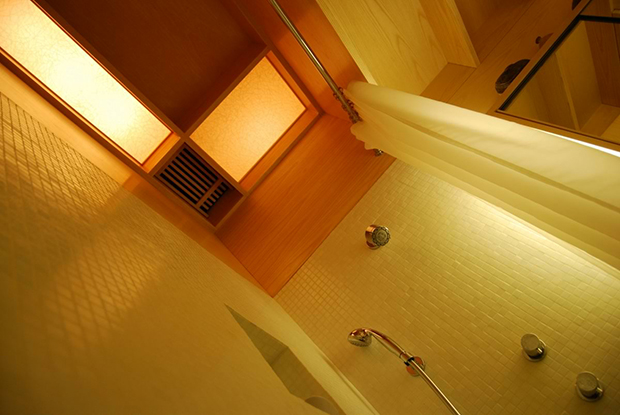 The secret for a comfy small bathroom is to add more lights to it just like this bathroom.
We do have a feeling that Tim Seggerman did the design similar to how he would work on a cabinet while considering how the owner would use it.
The way we see it, his college professor is very happy with the result.
A cramped apartment is now a cozy and functional space that she can call her home!
Like what we said, it isn't bad to live in a shoebox after all!