45 Comfortable Sofa Designs to Lounge Around
|
Imagine a living room without chairs and a table. Would you still love to hang out? Of course not! We always look for comfortable sofa designs and sturdy tables to grace our living rooms.
Because of how living rooms are used, the sofa has become its central feature. Apart from having high quality and great aesthetic appeal, one of the features we look into is how comfortable it is. After all, we would be sitting there most of the time, and shouldn't we be comforted by just sitting on it, right?
Of course, when choosing a sofa, the style is always almost at the forefront of our choices. You can prefer to have a vintage sofa, for example, but still have the most comfortable sofa designs.
What is the most comfortable style of sofa?
Like everything else in our homes, there is no one-size fit for sofas. It largely depends on what is comfortable for you as a homeowner.
With the variety of options available for us, often the choices can be overwhelming. Below are some of the most comfortable sofa designs that are usually preferred by homeowners.
1. Lawson Sofa
A lawson sofa is a comfortable sofa with a simple silhouette, a loose back, and has a three-cushion seat design. This sofa has generally setback arms that can be rolled or squared that is perfect for napping.
2. Sectional Sofa
A sectional sofa is composed of multiple pieces that can be arranged in a wide variety of orientations. It can be arranged into a chaise lounge, sleeper sofas, and armless chairs.
3. Chaise Lounge
Chaise lounge sofas are long couches that have an armrest on the side. Its long seats are meant to be laid upon with the armrest acting as a headrest or support.
4. Flap Sofa
A flap sofa is a modular sofa with a sleek, sinuous, and curvaceous form where the incline can be adjusted or manipulated depending on the user.
Comfortable Sofa Designs for Inspiration
To any who is looking for comfortable sofa designs for your home, this collection aims to inspire and give you ideas on what to choose for your home.
Customizable Transformer Sleeper Sofa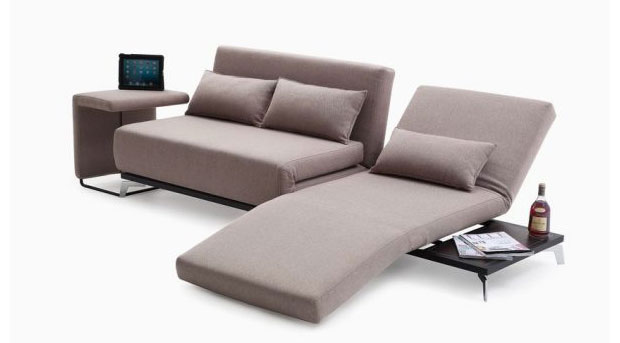 Dotomi
This fun customizable sleeper sofa is perfect for small living rooms or those who expect guests frequently. Its versatile design allows the owner to move the sofa into the desired shape including sliding it left or right, unfolding it into a lounge or bed, and becoming an extension of the body of the couch.
Soft Inviting Sofa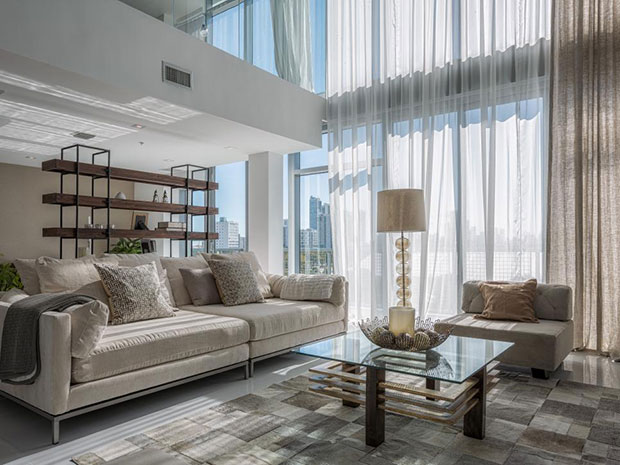 Nathalie Milazzo
This sofa is graced with soft accent pillows that make you want to curl up with a good book. Its cream-colored surface looks great with the white walls and floor-to-ceiling windows.
Hatchcock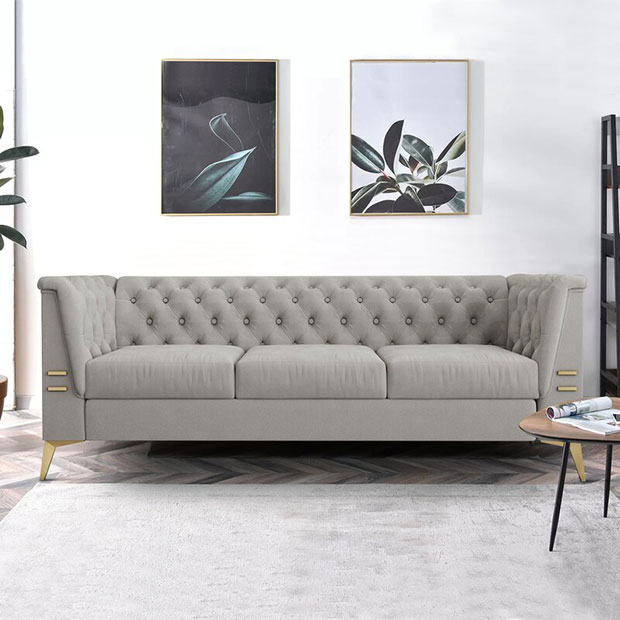 For elegant and classy living rooms, this comfortable sofa design fits the bill perfectly. It is made of solid wood and an artificial wood frame.
Stoker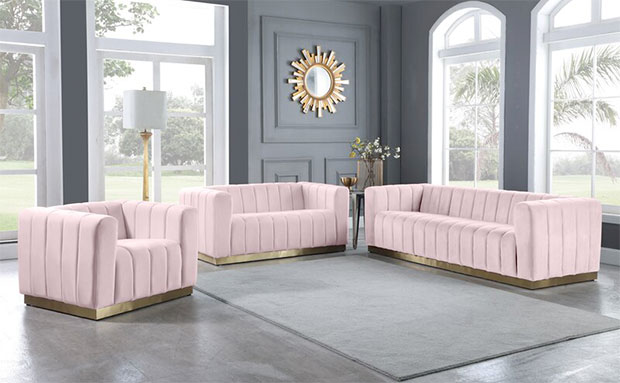 The lovely color pink of this comfortable sofa design adds a feminine touch to any room. It also goes well with the wall mirror and the large windows.
Millersburg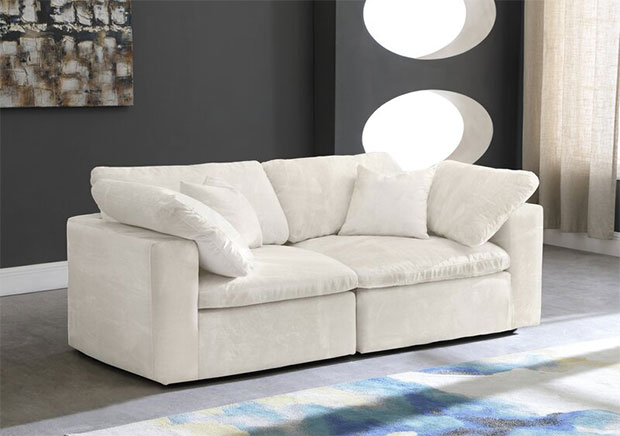 With a deep seat depth, this modular sofa is as comfortable as you'd like it to be. Its contemporary design makes it easier to integrate into any living room theme.
Koldo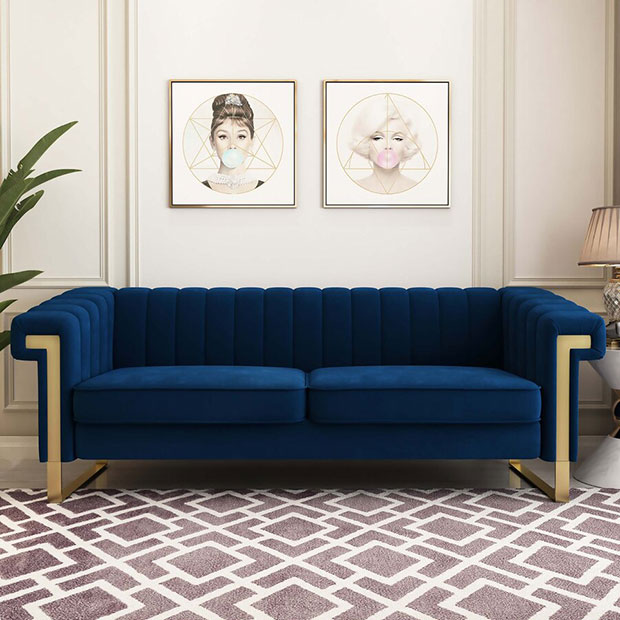 Everly Quinn
This comfortable sofa design has a foam cushion and metal legs. It adopts a Nordic luxury design with a velvet tufted back and armrest. The classy design is perfect for classy living rooms.
Abbigale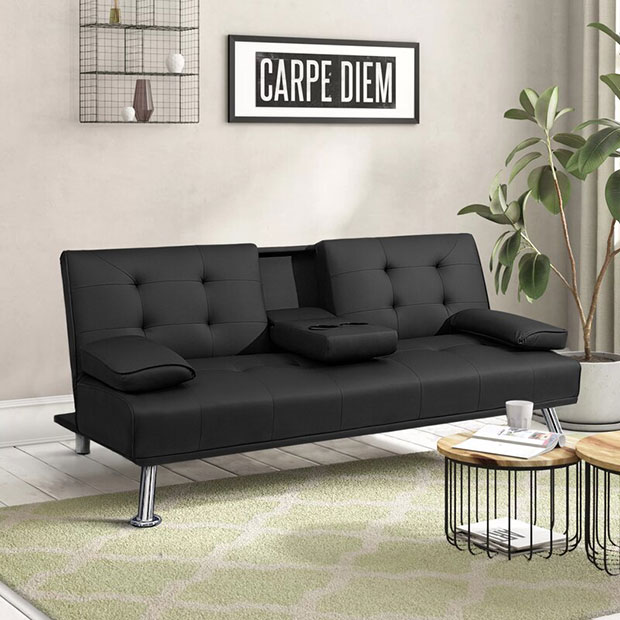 With its sleek and classy design, comfortable sofa designs like this have a black faux leather fabric perfect for lounging around after a hard day's work.
Wide Sofa and Chaise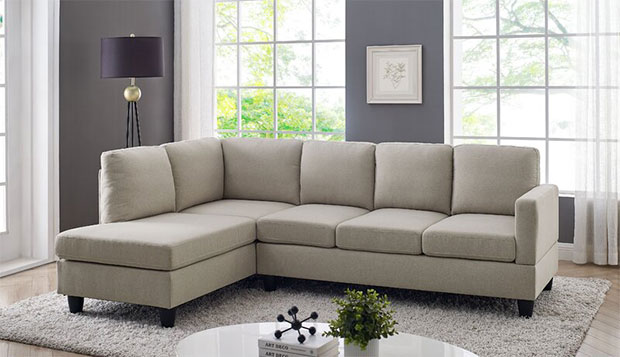 Latitude Run®
If you are looking for comfortable sofa designs with extra long space, this wide sofa and chaise are perfect. It has comfortable upholstery and plush back cushions that kids will love.
Modular Sofa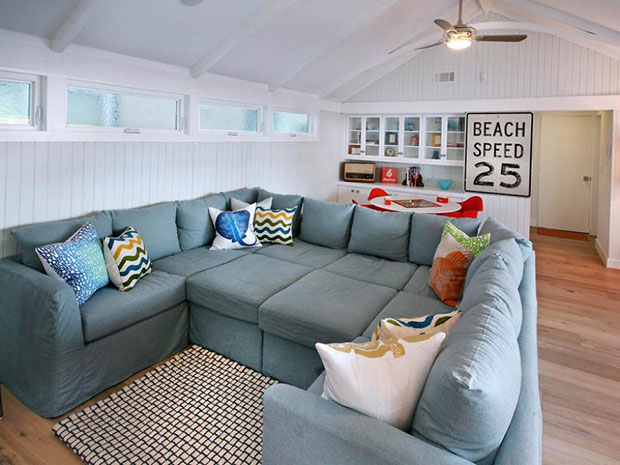 Nathalie Umbert
Growing families will certainly love this modular sofa with its ultra-comfortable sofa designs. It has a deep and soft cushion that can be easily rearranged for easy relaxation.
Manette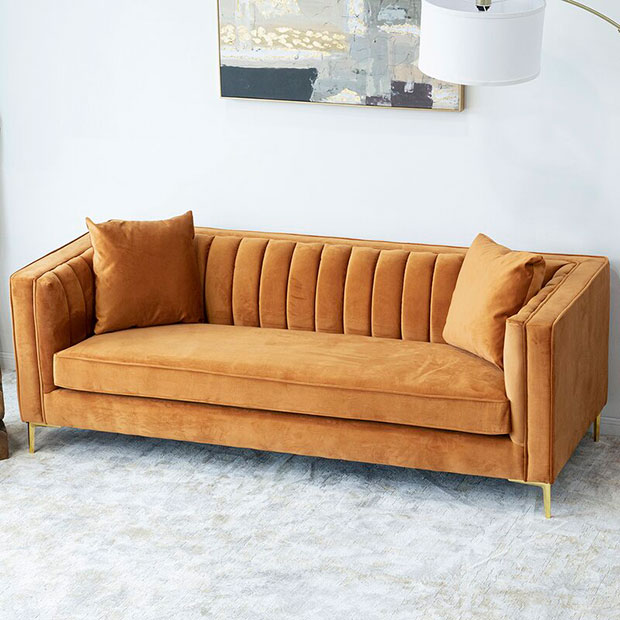 For mid-century modern-style homes, this velvet square arm sofa is perfect for you. It has a solid wood leg material with a foam cushion.
Beiber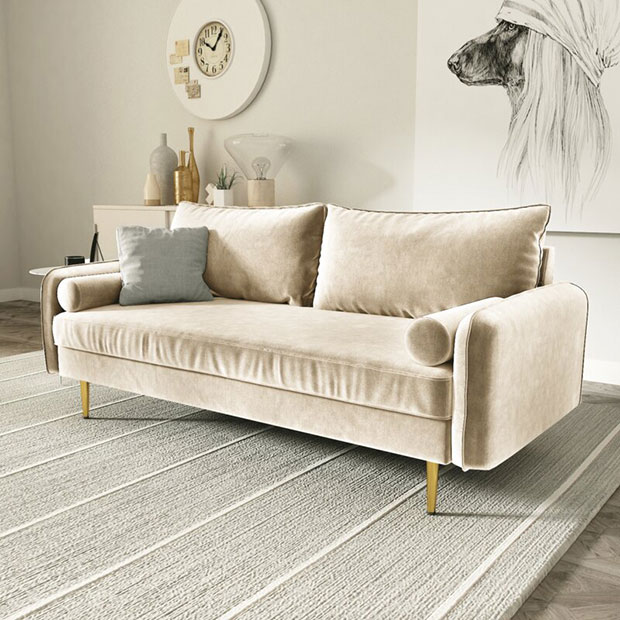 For a comfortable and contemporary look, this sofa has velvet upholstered fabric, repose's sleek lines, and a gentle tufted cushion.
Bernie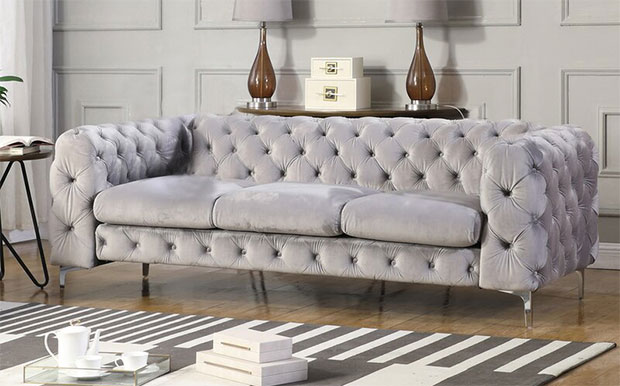 Mercer41
Like most comfortable sofa designs, this velvet armed sofa offers a luxurious seating experience and unique arm design. It has a velvet upholstery material with chrome-colored legs.
Plush Sofa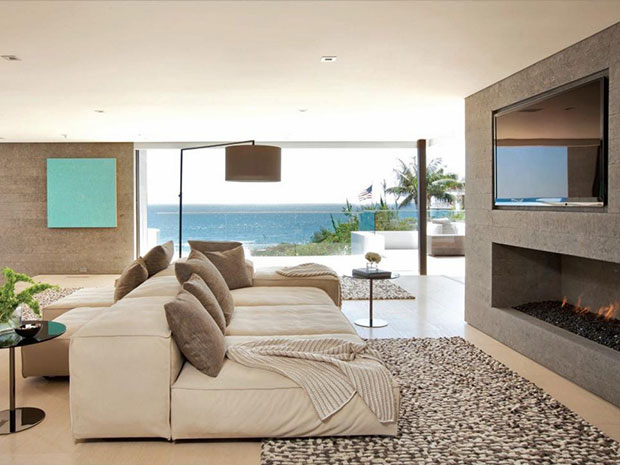 Arianna Noppenberger
Up for some movie marathon? This plush sofa is as comfy as you can get with a nice fireplace and gorgeous ocean views.
Gunnar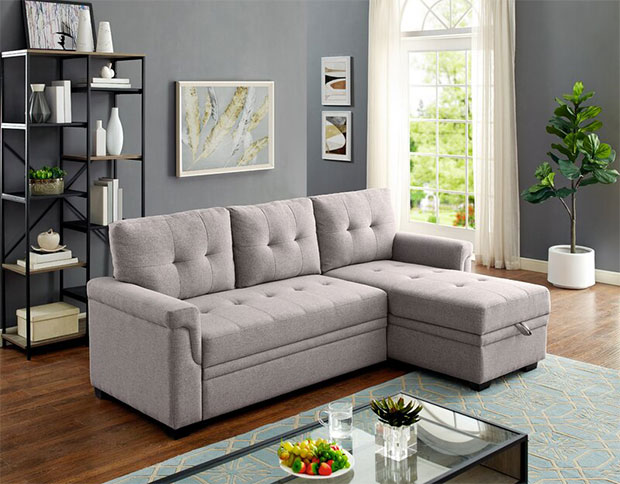 Kitsco
Movie nights with the family will be extra comfy and fun with this wide reversible sleeper sofa. This sectional sofa has jumbo stitch detail and a tufted accent. It also has extra storage included for your extra pillows and blankets.
Pleasant Avenue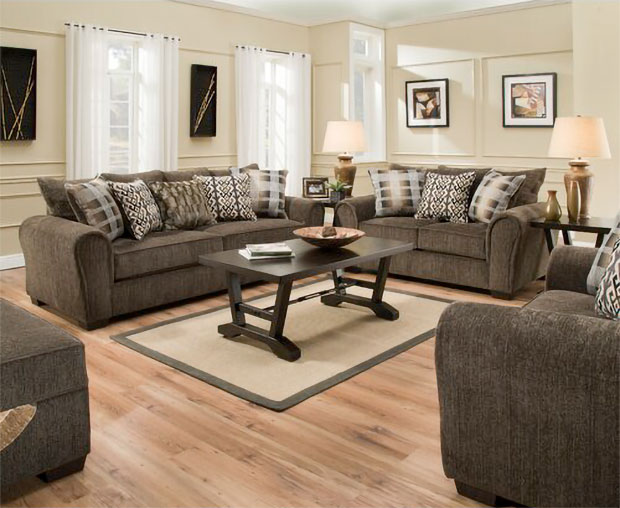 Loon Peak®
Perfect for a country-style living room, this sofa has a wide armchair and welted panel. The accented throw pillows add an inviting and casual look to the chair.
Campbelltown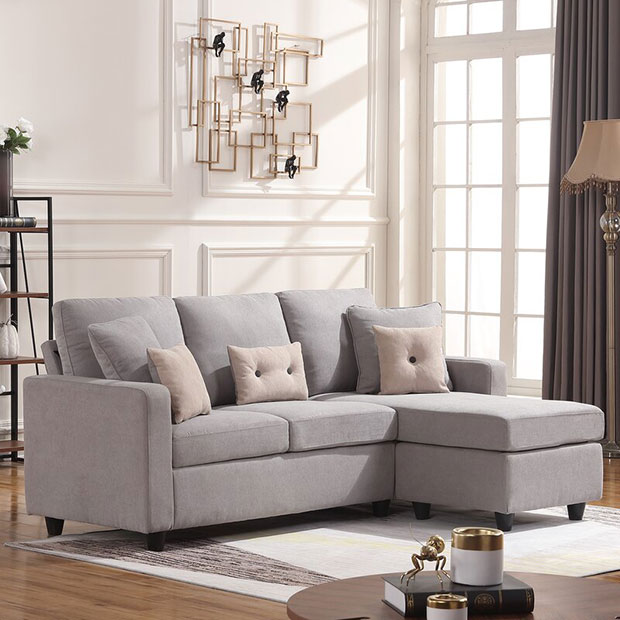 Andover Mills™
Comfortable sofa designs often include soft plush pillows just like this sectional sofa. Its design is perfect for modern living room designs with its soft fabric upholstery and hardwood frame.
Liston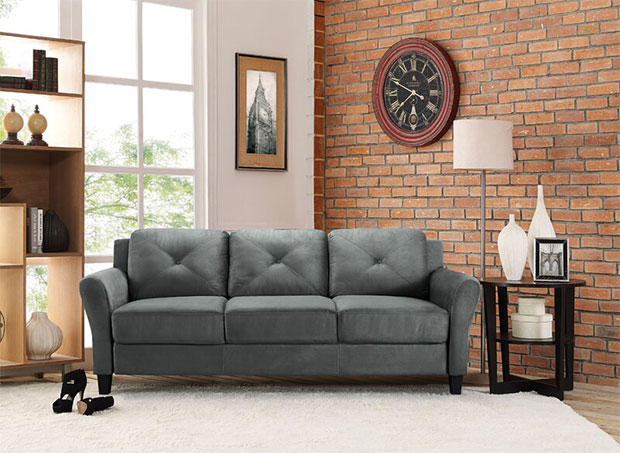 Winston Porter
With a three-seat option, this stylish and comfortable sofa design will look great for traditional-style homes. It has high-density foam cushions and rolled arms for an ultra-comfortable sitting experience.
Square Arm Sofa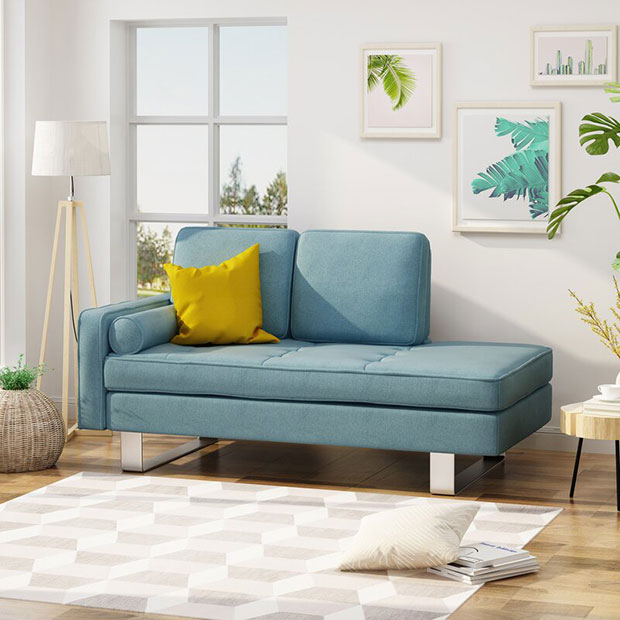 Wrought Studio™
This modern chaise lounge has a solid manufactured wood frame and polyester upholstery material. These types of comfortable sofa designs are perfect for small spaces.
Nostrand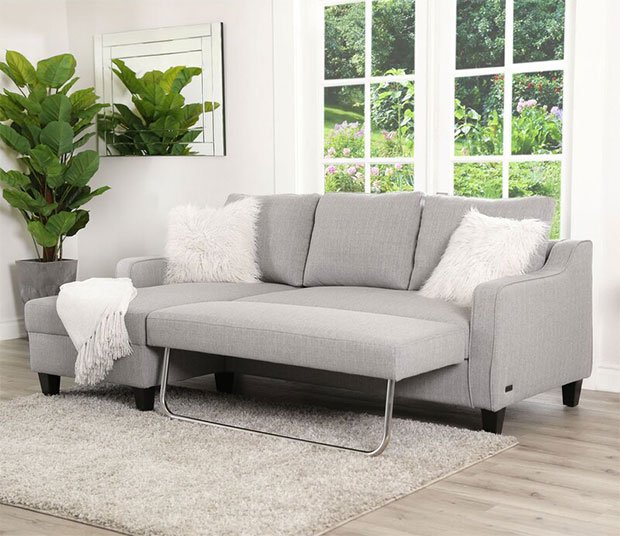 Mercury Row®
With firm seats, removable cushions, and a solid wood frame, this sofa is quite comfortable and can be converted too. It has a fold-out double sleeper for guests staying the night.
Emilio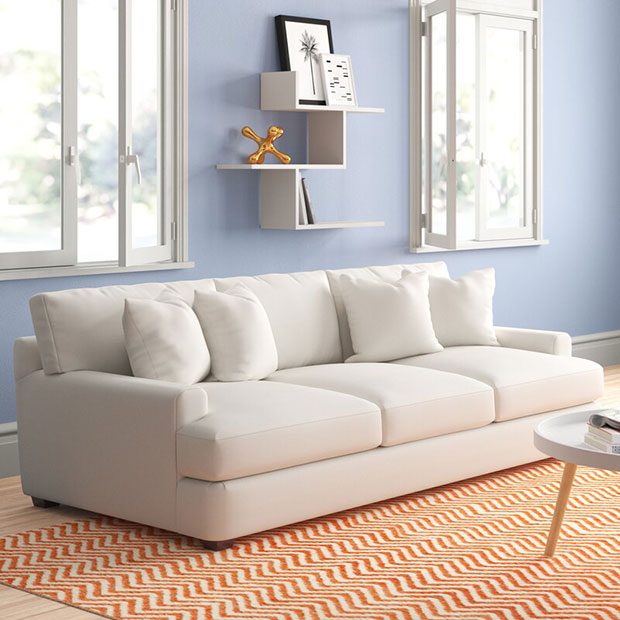 Wayfair Custom Upholstery™
This plush sofa looks very inviting with its T-shaped seat foam-filled cushions. It also has a low front rail for a low-profile silhouette.
Henthorn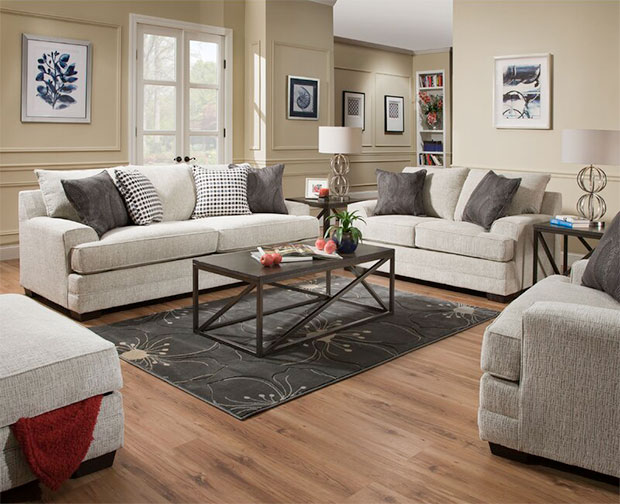 Alcott Hill®
This sofa has a casual contemporary design that adds a homey feel to any living room. It has a wide welted track arm and a T-cushion.
Freda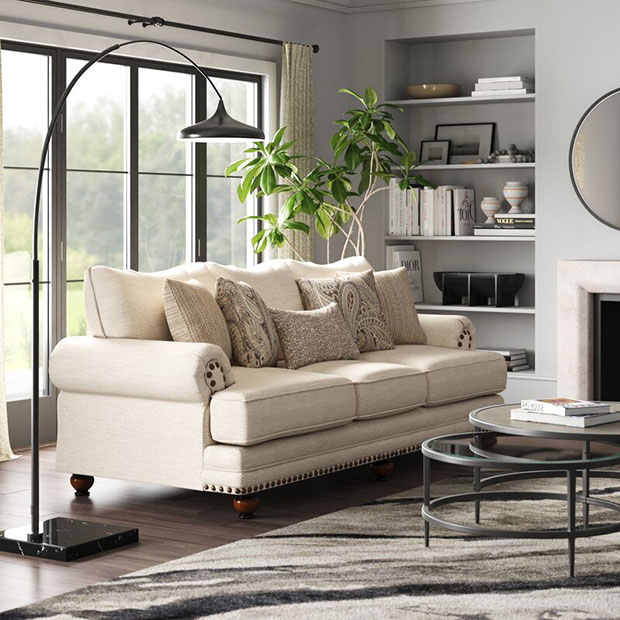 Three Posts™
This Bridgewater-style sofa is perfect for vintage or classy homes. It has rounded arms and foam cushions perfect for lounging around all day.
Expansive Sectional Sofa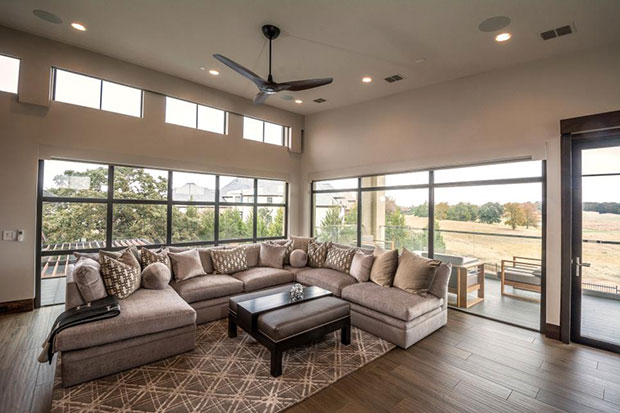 Carrie Maniaci
For large living rooms, this sectional sofa is perfect. It has considerable space for friends and family. It also looks great and not crowded at all (even if people are already sitting) with the wide glass windows.
Mcandrews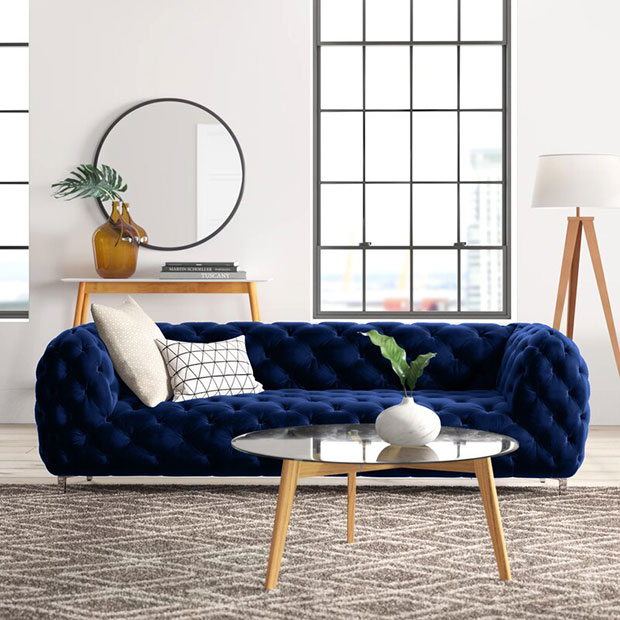 The plush and curvy comfortable sofa design of this furniture is head-turning. It has a modern tufted design which makes it comfortable for sitting.
Duval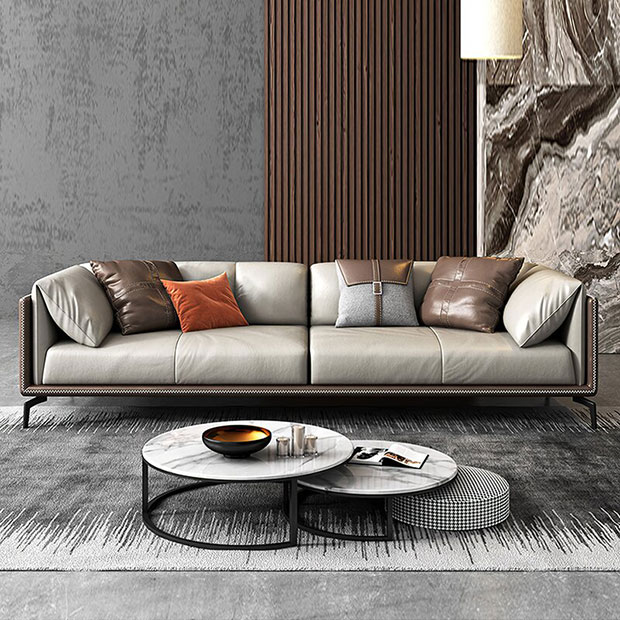 Going retro? This tuxedo arm sofa is perfect for that look. It has a metal and solid wood frame with a deep seat depth – perfect for lounging!
Mcreynolds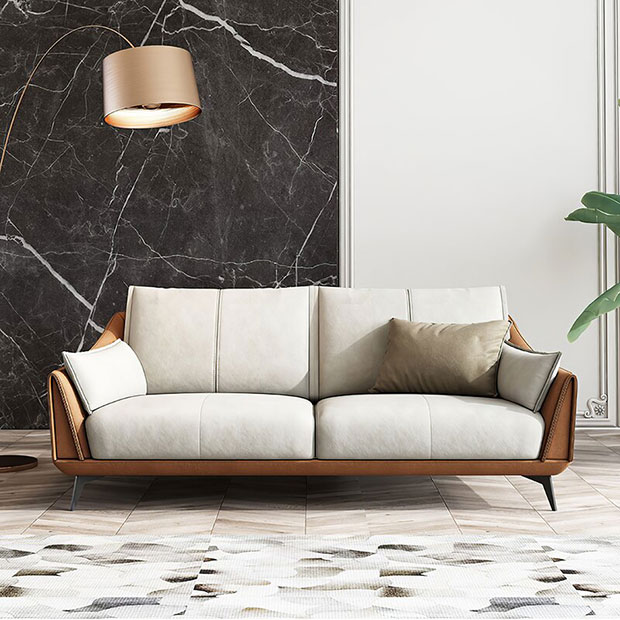 This classic sofa design can turn heads and add a unique touch to your living room. The upholstery is made of durable and glossy engineered cloth.
Briones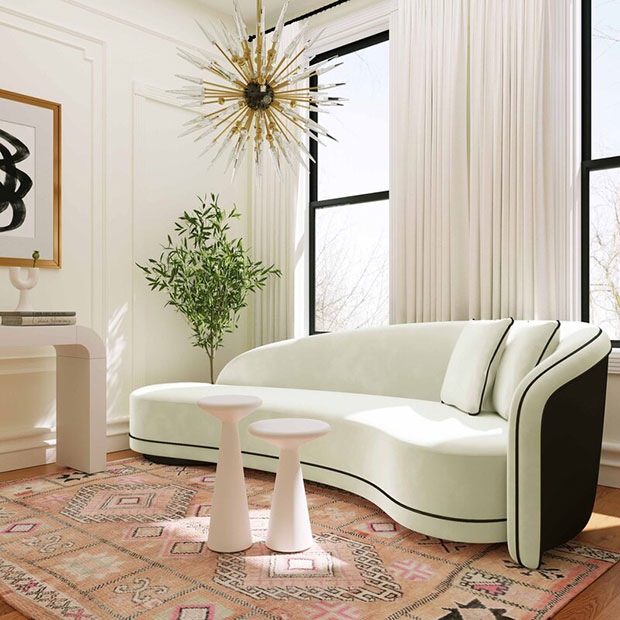 This sofa's subtle curves and elegant style looks perfect for any modern home. The paired coffee table is perfectly matched with its cute shape too.
Haleyville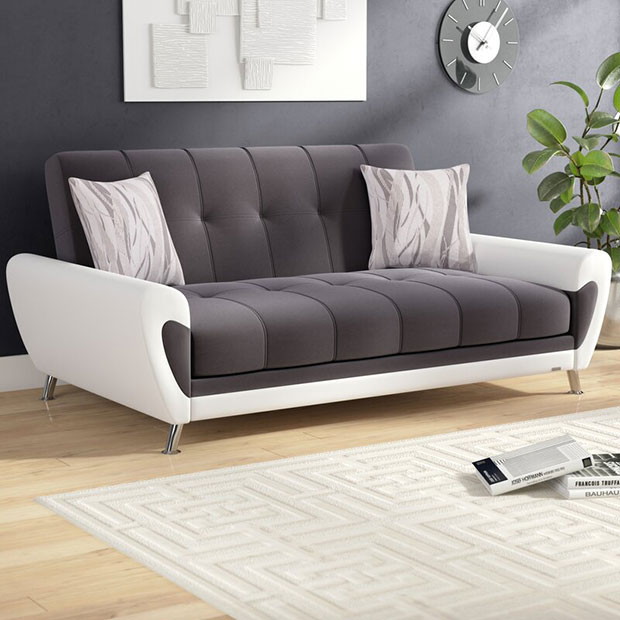 The unique design of this sofa can turn heads. It has a functional sit-store-sleep design that can help save space.
Mccubbin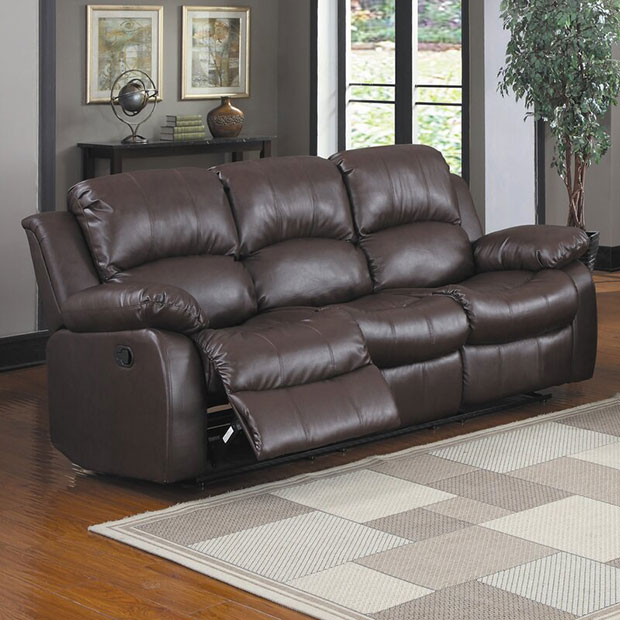 Wade Logan®
This super comfortable sofa features a reclining design for maximum relaxation design. It has faux upholstery and pocket spring construction.
Avah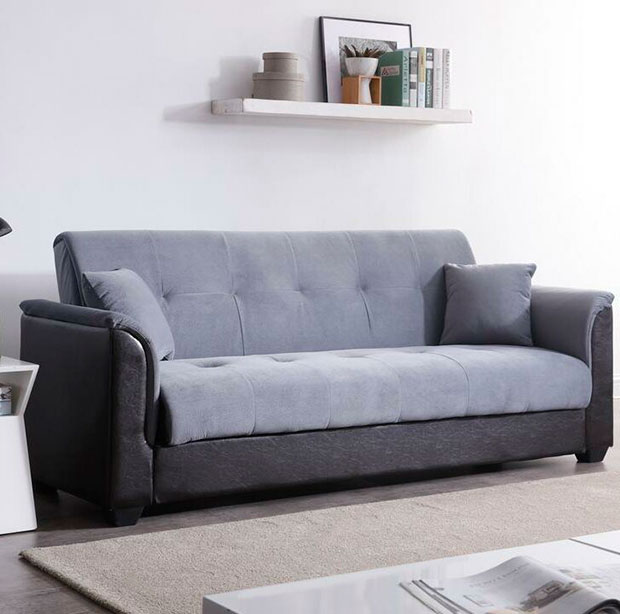 The clean and contemporary look of this sleeper sofa can add a nice comfortable touch to any living room. It has a solid wood frame, foam filling, and polyester upholstery.
Everett Twin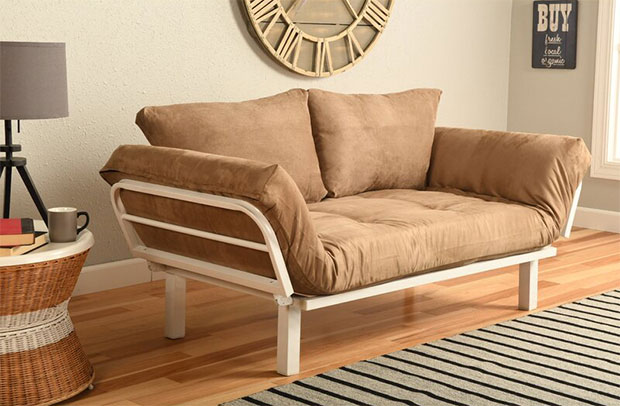 Ebern Designs
For people saving up on space or just want an extra piece of space for guests, this sofa can be easily converted into a futon and mattress. It has a metal frame that can be easily moved.
Elijah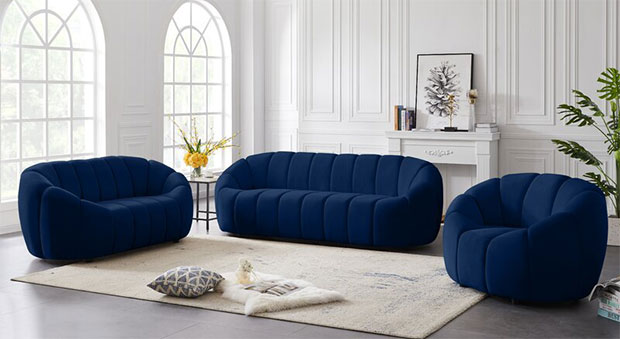 Meridian Furniture USA
The rounded curves and soft velvet upholstery makes this arm sofa very inviting. The rich blue also works well with light walls, making it stand out more.
Blue Sofa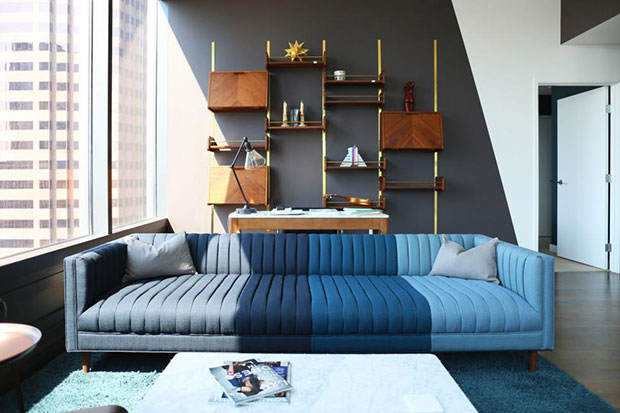 Caitlin McCarthy Designs
This contemporary sofa is very irresistible. The deep seating space will make you want to sit – or nap – here the entire day.
Chennai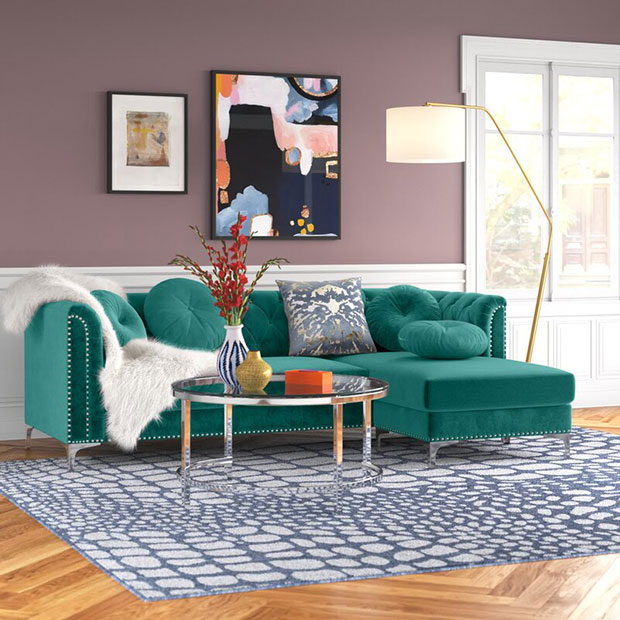 Etta Avenue™
This comfortable sofa design is a combination of a reversible sofa and chaise lounge. Its elegant design is perfect for classy homes.
Duplantis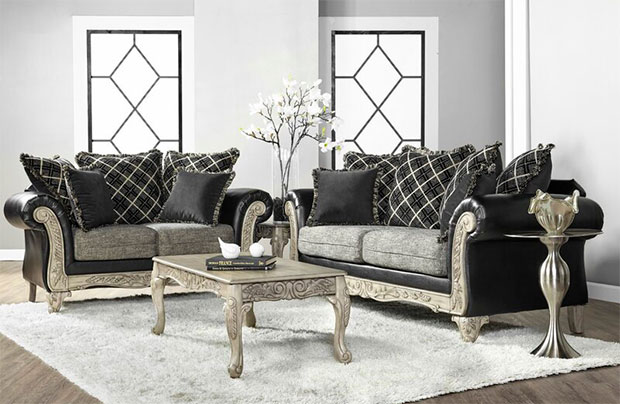 The classy and luxurious design of this sofa will add a nice touch of elegance to any room. It has decorative cabriole front legs and floral details.
Kenn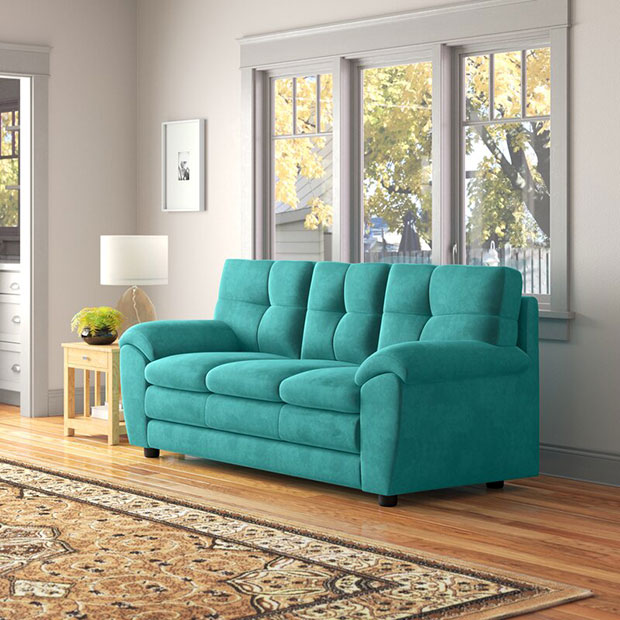 Lark Manor™
The cushioned back pillows and arms of this comfortable sofa design are irresistible. The rich green color will look awesome with light walls and light throw pillows to match!
Saron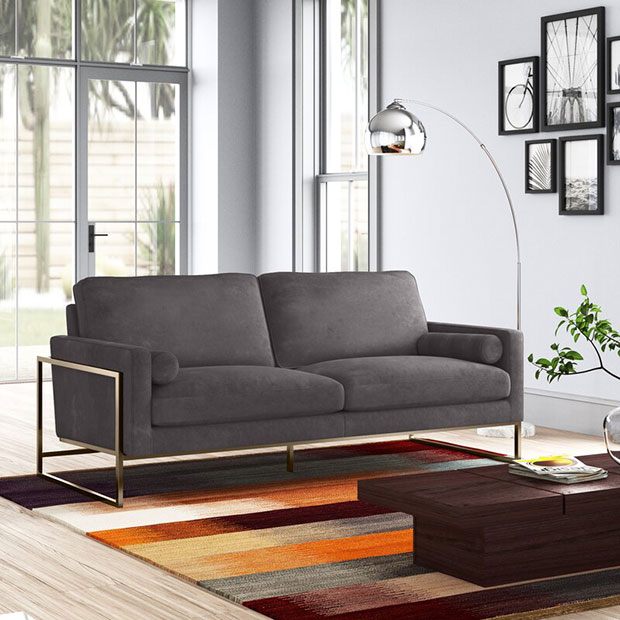 Orren Ellis
Another comfortable sofa design that turns heads is this mid-century-inspired sofa. Aside from the plush cushion, its gold wash metal base adds an elegant touch to the sofa.
Top Arm Sleeper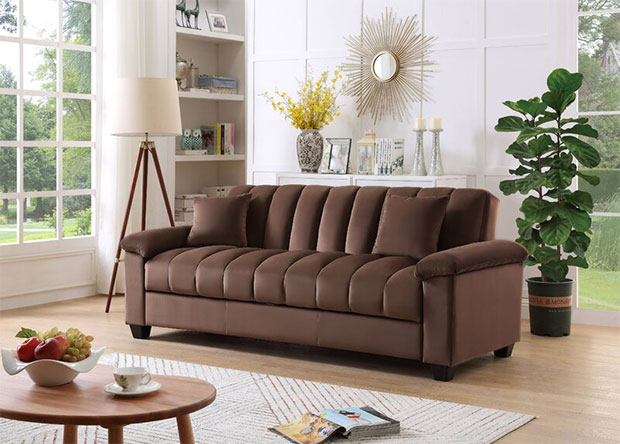 Legend Vansen
With thick cushion and pillow arms, nothing speaks comfort like this top arm sleeper. The rich brown color is equally comforting.
Venuti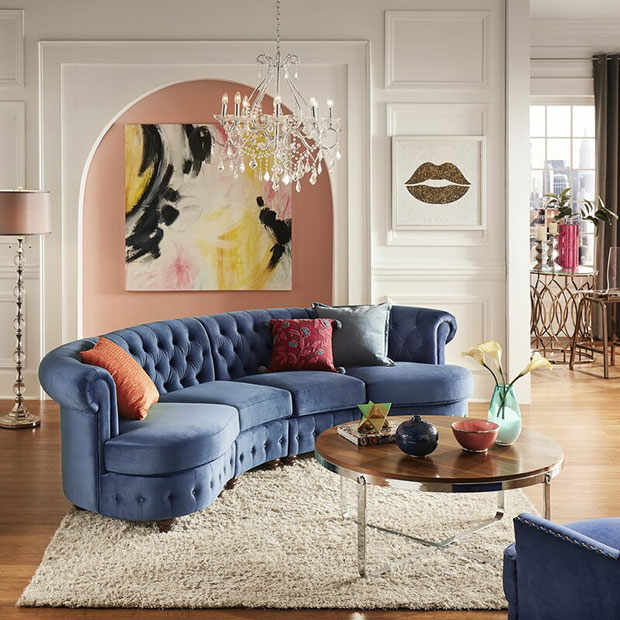 The curved shape of this rolled arm sofa is truly creative and adds a nice soft touch to any room. It has button tufting along with the low rolled back that adds elegance and class to the design.
Vitiello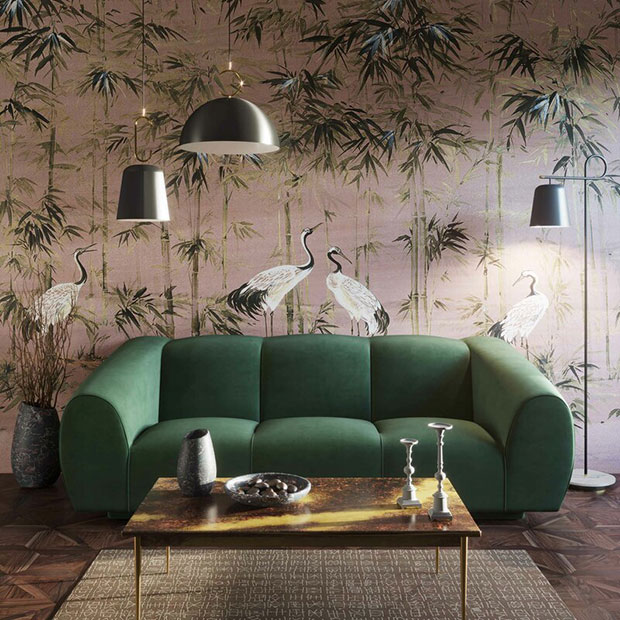 This plush sofa has velvet upholstery and rounded arms and back. The rounded design makes you think of bed and rest!
Minner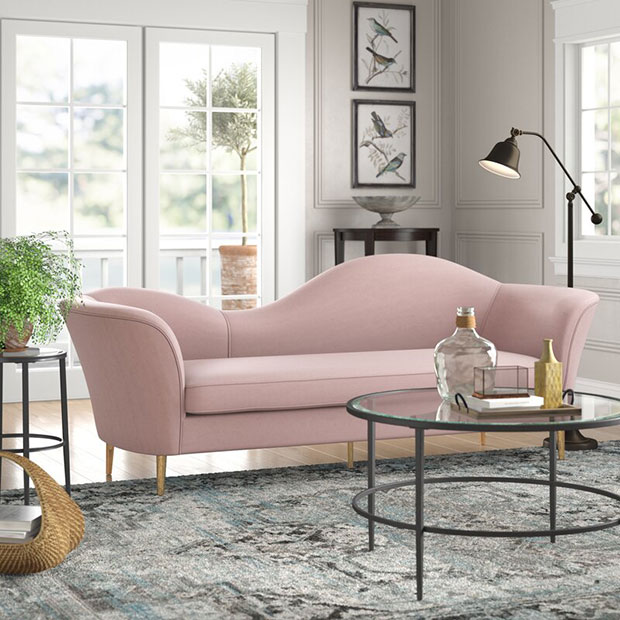 Willa Arlo™ Interiors
Similar to a rose in bloom, this sofa's design is eye-catching. The sofa has a glam design that is perfect for relaxation.
Farah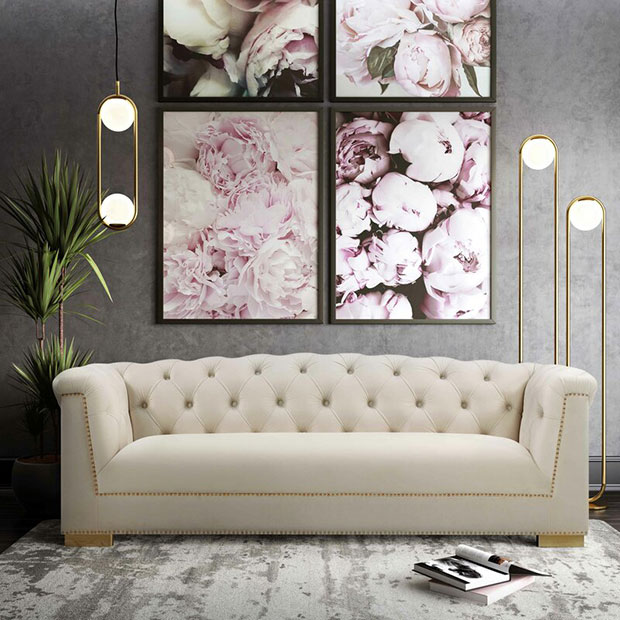 Elegant rooms can be made more classy with this modern yet classic velvet rolled arm sofa. It has luscious velvet upholstery, a unique tufted design on its rolled arms, and hand-applied gold nailhead trim.
Velvet Rolled Arm Sofa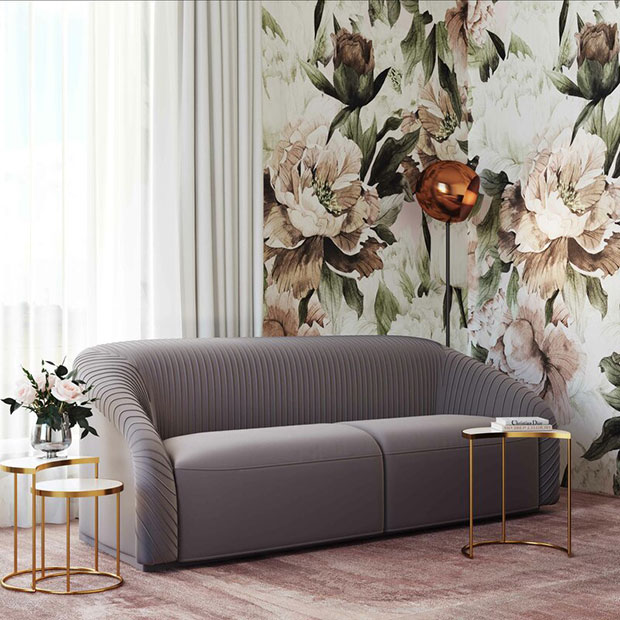 Inspire Me! Home Décor
This fashionable sofa will turn heads with its plush velvet feature and rolled arms. Add in a few throw pillows, and this will look heavenly.
Zaylee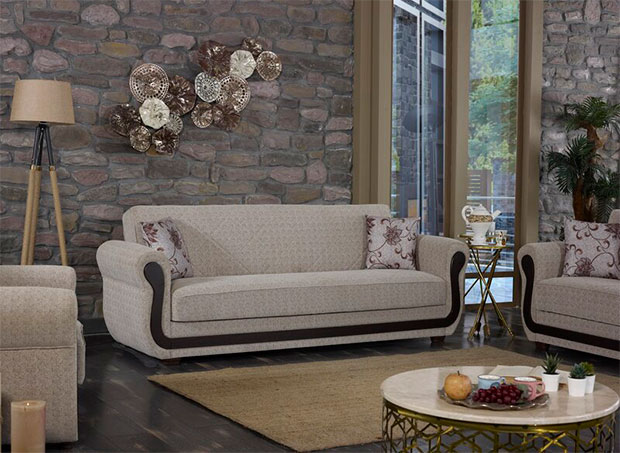 Red Barrel Studio®
This elegantly designed sofa can be converted into a sleeper with hidden storage space for your items at home. It has a wooden frame and eco-friendly design.
Loreta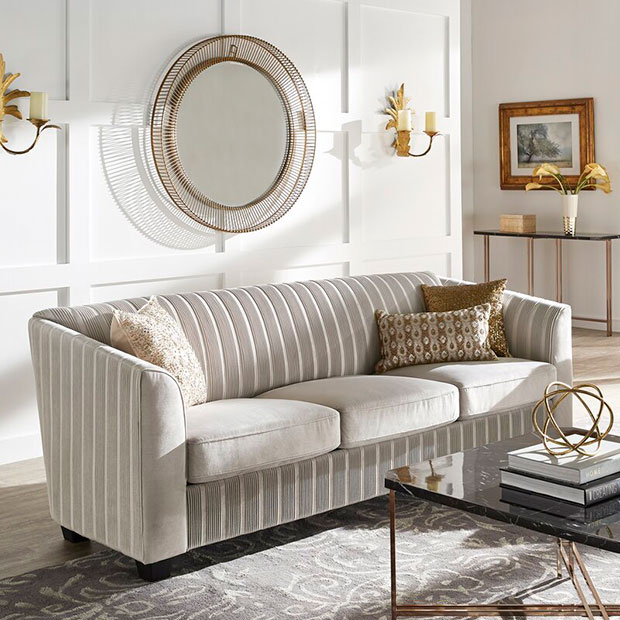 Kingstown Home
The sofa's striped patterns add a classic vintage look. It has inward curving arms and pleated velvet upholstery.
With these amazing and comfortable sofa designs, there are a lot of options for any style and taste that you like. Remember that when looking for a sofa, comfort should always be the top priority! But, if you can combine both comfort and style (like the above collection), then you are in for a winner!
Like This Post? Pin It!