60 Charming Throw Pillows Design Ideas To Brighten Up a Room
|
Have you ever taken a look at your living room, bedroom, or family room and think it looks bland? You can spice it up by accessorizing your room with accent throw pillows!
So many throw pillows are so affordable that it won't cost you a lot to bring some style into your living space. Of course, affordability doesn't have to mean safe choices for throw pillows design ideas.
Be bold with how you mix and match throw pillows. Don't play it safe by picking two to three plain, solid-colored pillows. Here are some tips in picking throw pillows design ideas.
How Do You Style Throw Pillows?
There are many ways to combine various throw pillows design ideas. You might err at the idea of nonmatching throw pillows being paired or grouped together. But a room can look professional and stylish even if not a single pillow match in color, pattern, or style with another pillow.
It might take some practiced eye, but the key is to not stress out and overthink too much in pairing or grouping different throw pillows design ideas.
Here are some simple enough tips to help you in your choices of throw pillows and easing the process of styling.
1. Choose colors. Choose three colors found in the room, like the wall, curtains, or rug, to follow with the color scheme of your pillows. Even if you choose to throw pillows with varied patterns, if they follow or share the same colors, it will still look cohesive.
2. Choose patterns. Pick a "lead pattern" first. The lead pattern is typically the largest and contains all three colors selected. The "secondary" pattern may contain just one or two colors. An example of a pattern mixing idea would be (1) floral + (1) geometric + (1) solid color.
3. Choose pattern sizes. You don't want the patterns to compete with one another, so have one pattern that "dominates" the others. This would be the "lead" pattern with the largest print (i.e. floral pattern), followed by the medium-sized print (i.e. geometric pattern). The third pattern is the most subtle like a throw pillow with a solid color but interesting texture.
Another important reminder is that an odd number of throw pillows look modern, while even numbers look traditional. Odd numbers of throw pillows look more artful, but even numbers look clean and orderly. Also, note that the pillow fill will affect the appearance you're trying to achieve. Experiment in mixing with the textures too, going for a combination like soft and fuzzy, smooth and rough.
Note: You can always just mix and match according to your style, or whatever suits your palette.
How To Clean Throw Pillows?
Up until now, the focus on throw pillows has been the aesthetic purposes of throw pillows, they can also be functional. As they are often used for head and neck support, eventually, these throw pillows will be dirty and worn. You'll have to keep them clean and fresh.
Now, cleaning throw pillows may vary depending on the type of pillows you have. Some can be easily tossed into a washing machine, but others need to be spot-cleaned or hand-washed.
1. Determine the proper cleaning method. Look for the care label on your pillow and follow their recommended method. Some would have to be dry cleaned, while others may need to be hand-washed with mild detergents.
2. If there is no care label, determine fabric type. Silks and velvets types usually use dry cleaning liquid. For pieces of cotton and polyester, gentle washing with water is a safe choice.
3. If unsure, do a spot test of the fabric. Use a white towel with proper cleaning solution for the fabric and blot it against the throw pillow, holding it for 30 seconds. Inspect the towel for any color transfer, let it dry, and inspect again that the color has not faded.
4. Sponge cleaning is good for some throw pillows. Use a good-quality sponge and upholstery shampoo, rubbing in a circular motion and paying close attention to the piping and crevices. Blot excess moisture and shampoo with a clean white towel.
5. If your throw pillows need to be dry cleaned, use a clean and dry sponge dipped in a dry cleaning solvent. Apply the same methods from #4.
Maintenance tip: regularly dust or vacuum your throw pillows so they stay clean for a longer time. Keep the throw pillows that are hard to clean away from being soiled by pets, kids, and people's feet.
Throw Pillows Design Ideas For You
Now, here are our favorite throw pillows design ideas.
Paisley Lumbar Pillow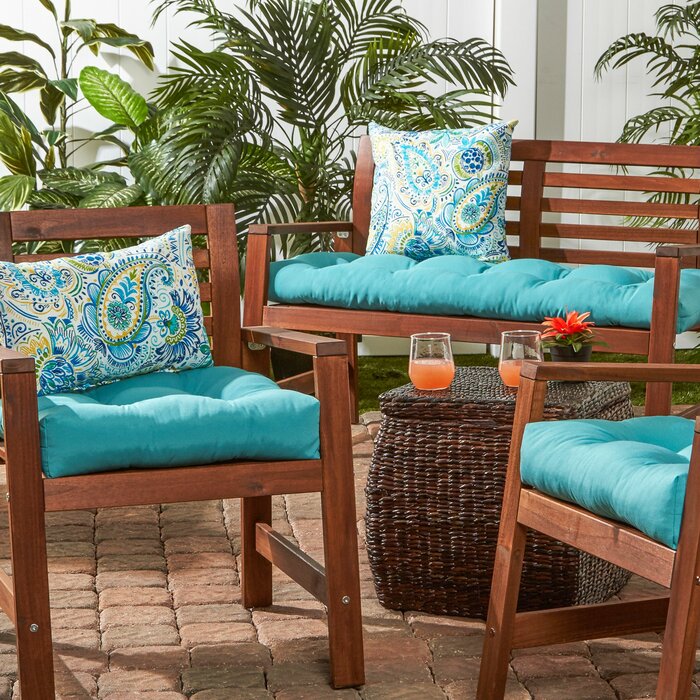 Sol 72 Outdoor
The colorful paisley pattern is one of those throw pillows design ideas that will easily match with any variety of color schemes. It easily brightens up a room and is perfect for indoor and outdoor use.
Patterned Square Pillow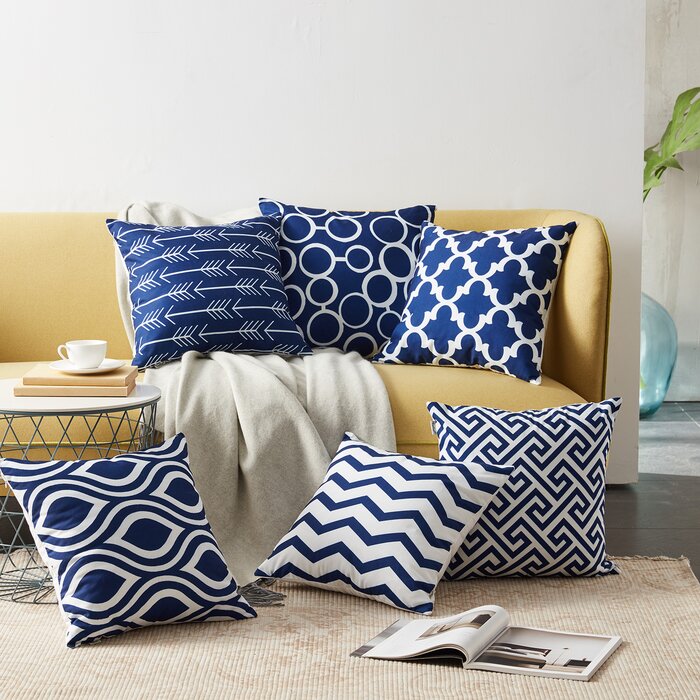 Topfinel
If we're talking about an assortment of throw pillows design ideas, here's a set of color-coordinated square throw pillows with different patterns. Such bold patterns would make these throw pillows the perfect "lead" pattern in styling.
Argyl Square Cotton Pillow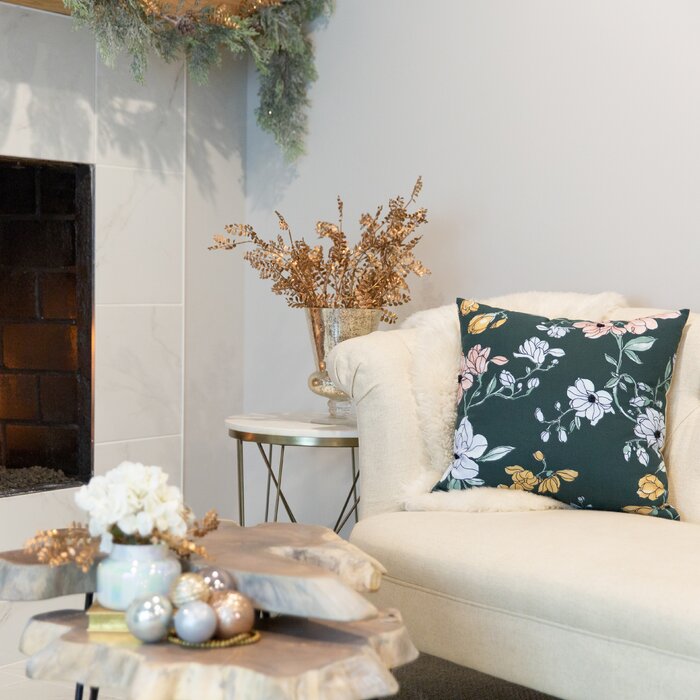 Red Barrel Studio
The pastel floral colors really standout against the emerald green throw pillow. This throw pillow will make it perfectly blend with soft pastels, bold jewel tones, and lovely neutrals.
Henri Square Pillow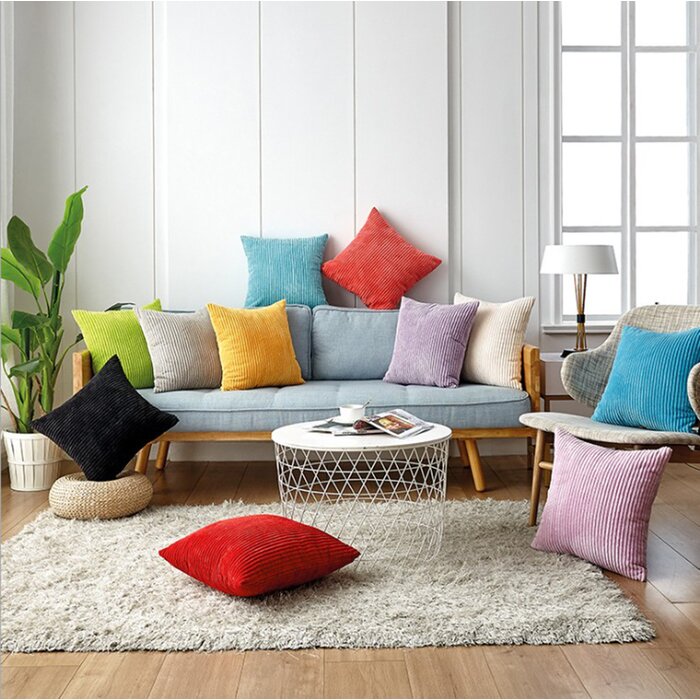 Ebern Designs
Some throw pillows design ideas don't have to be bright and bold. Remember the styling tips!
The solid grey color of this pillow is the perfect third color and pattern, subtle and unassuming. But it brings variety in its soft texture, completely made of polyester.
Alanna Square Pillow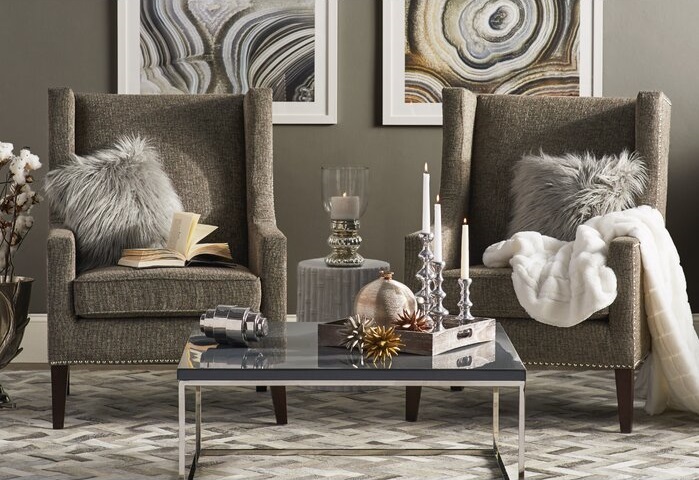 Rosdorf Park
Some throw pillows design ideas are there to bring a glamorous look. This is what this throw pillow bring to the room. A solid color faux fur covers the front of the pillow, while the back is dyed to match with the color.
Luci Novelty Pillow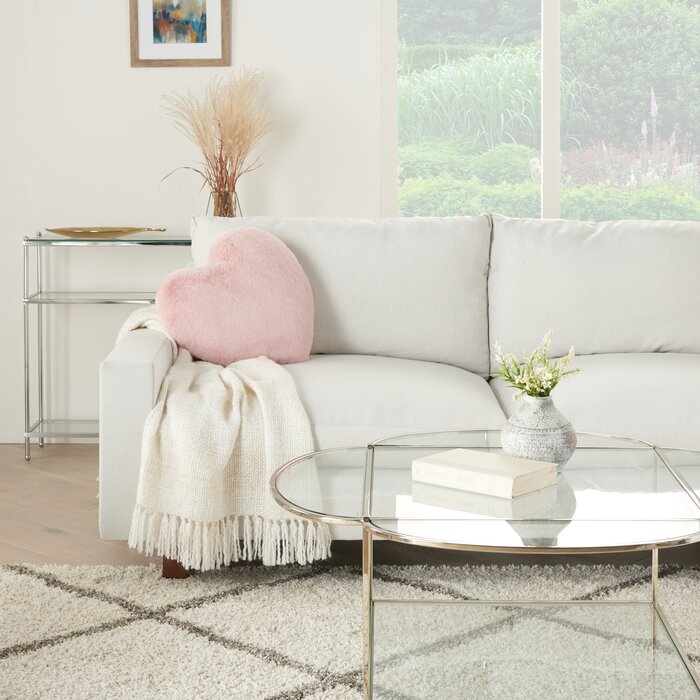 Everly Quinn
Add some cozy sweetness into the room with a heart-shaped throw pillow like this one. The soft and magnificent faux fur instantly creates a lush and warm ambiance.
Imani Round Cotton Pillow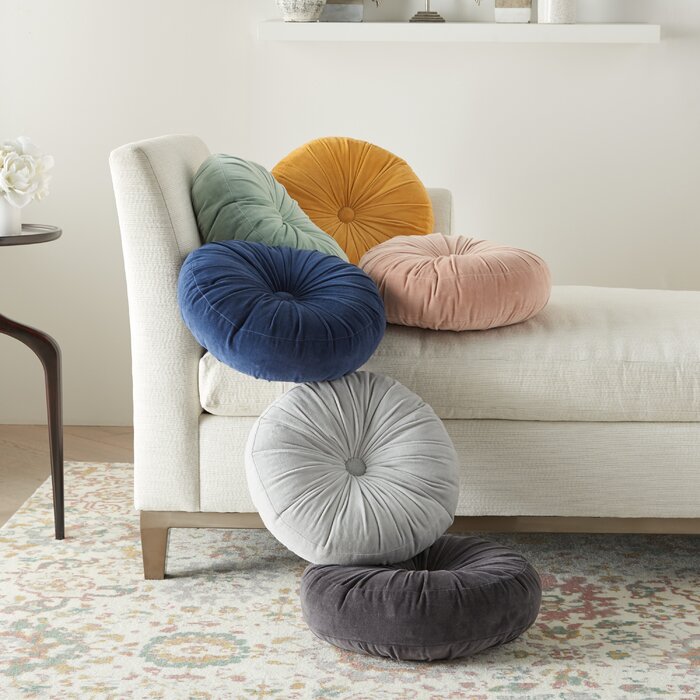 Gold Flamingo Teen
Straying from the usual and common throw pillows design ideas, here's a round cotton pillow that will surely change up the look of your room. While the patterns and colors are not so striking or bold, it still grabs attentions.
Seo Square Pillow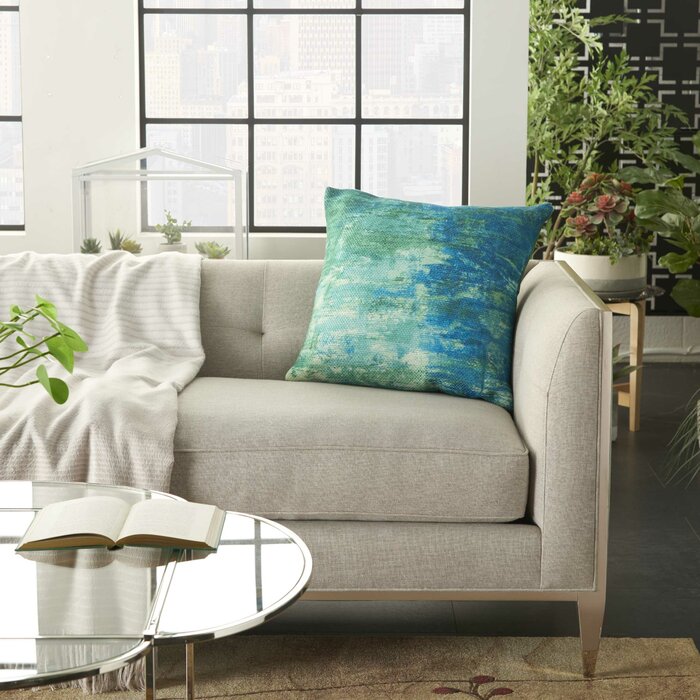 Dakota Fields
The vibrant hues and jubilant prints would instantly liven up the room. These throw pillows design ideas are ideal for modern, contemporary, and coastal décor.
Auberon Square Pillow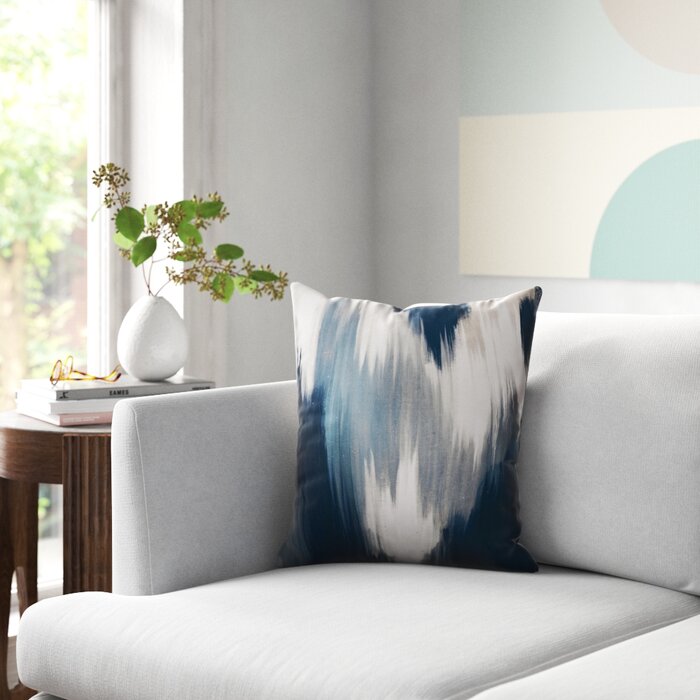 Wade Logan
This throw pillow boasts of an abstract Ikat design that would instantly catch your attention. It purposely is designed with a fading or distressing to give the fabric a worn-out look.
It looks great against sofas of shades of blues and greys.
Avani Rectangular Cotton Pillow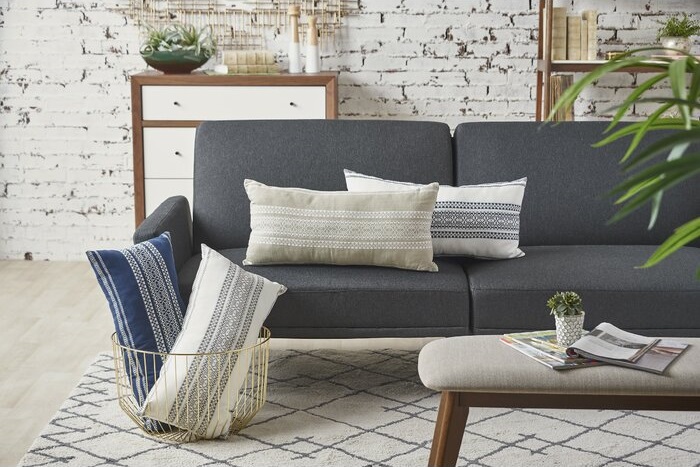 Industrial Lodge Home
The embroidered geometric pattern and the two-tone face is the charming point of this lumbar pillow. It's easy on the eyes with the cool tone colors and overall stylish in its design.
Waverly Square Pillow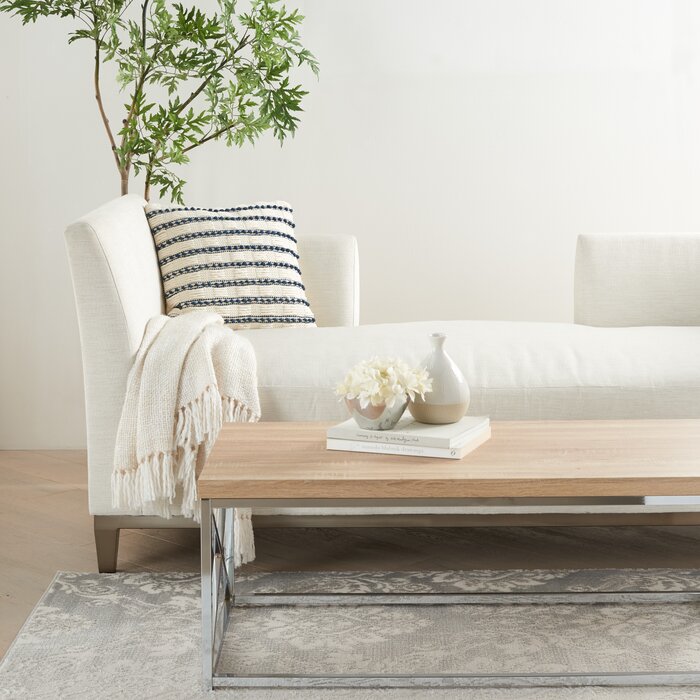 Coastal Farmhouse
If you're looking for throw pillows design ideas with a casual charm, this throw pillow is a perfect example. It may have only 2 colors, its delightfully textured, offering a soft and comfy accent pillow.
Seibel Square Cotton Pillow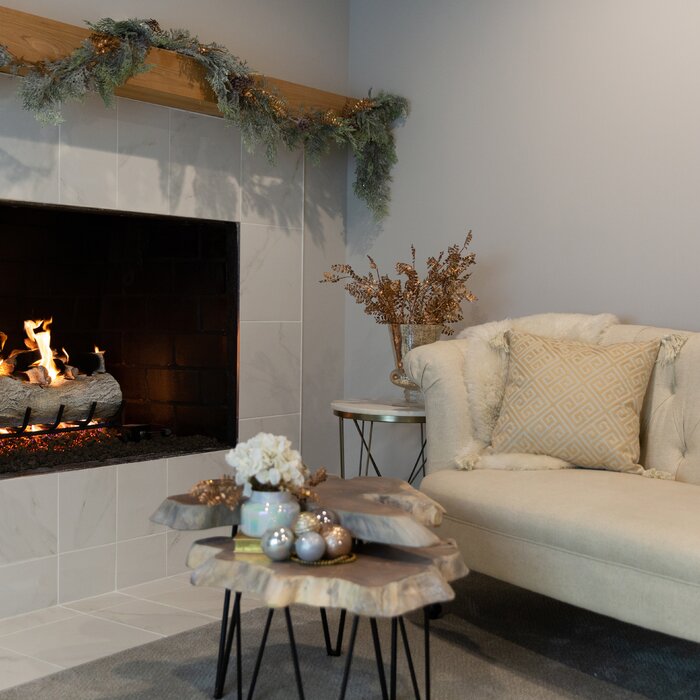 Everly Quinn
This throw pillow plays on a classic Greek Key motif. The chain stitch embroidery is paired with double tassels on each corner, adding a whimsical touch to it. Despite this, it brings a tinge of elegance.
Mcnair Square Applique Cotton Pillow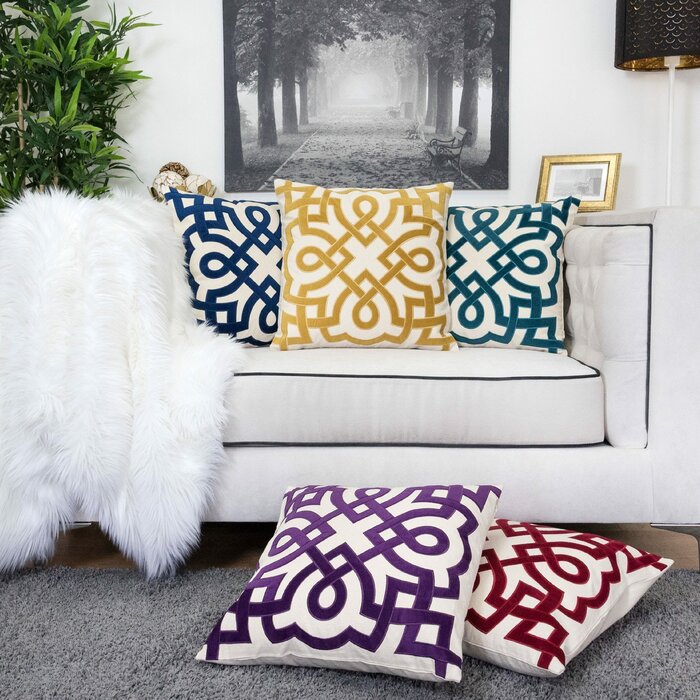 House of Hampton
The Celtic knot designs certainly make a bold statement, immediately grabbing anyone's attention. The cover is made of breathable cotton material that is perfect for the hot summer.
Ayala Luxury Dreamy Milky Way Embossed Pillow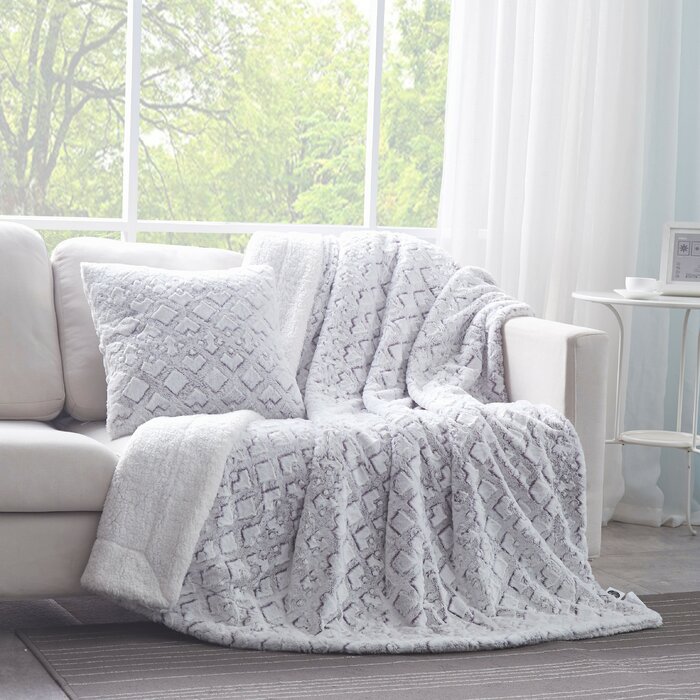 Latitude Run
This throw pillow has an interesting and subtle purple undertone in the mix of dreamy white. So placed against a white backdrop, it doesn't disappear with the sofa and all the other furnishes. Moreover, the texture and design truly sets itself apart.
Cou Quilted Square Pillow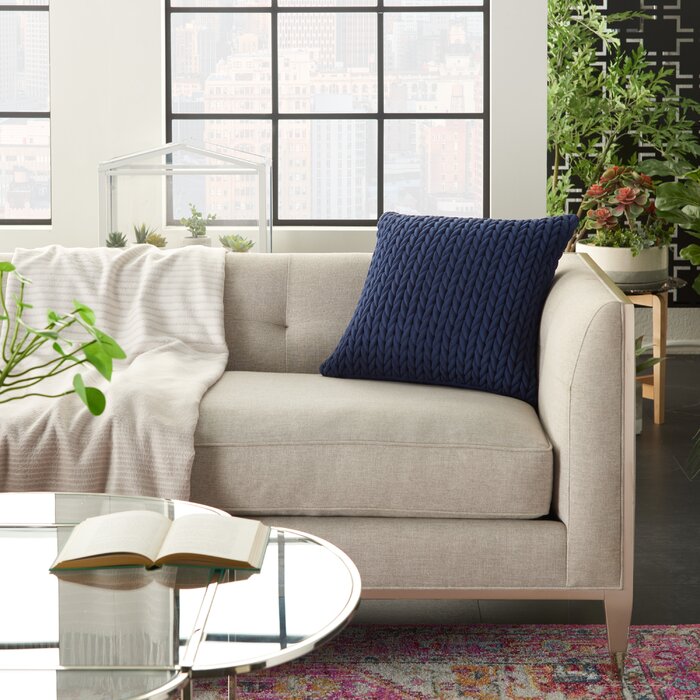 Coastal Farmhouse
Another one of those throw pillows design ideas with solid colors that stand out with its texture. The front of this pillow is braided polyester material. It's this tasteful texture that makes it a good throw pillow option for your room.
Sondra Square Pillow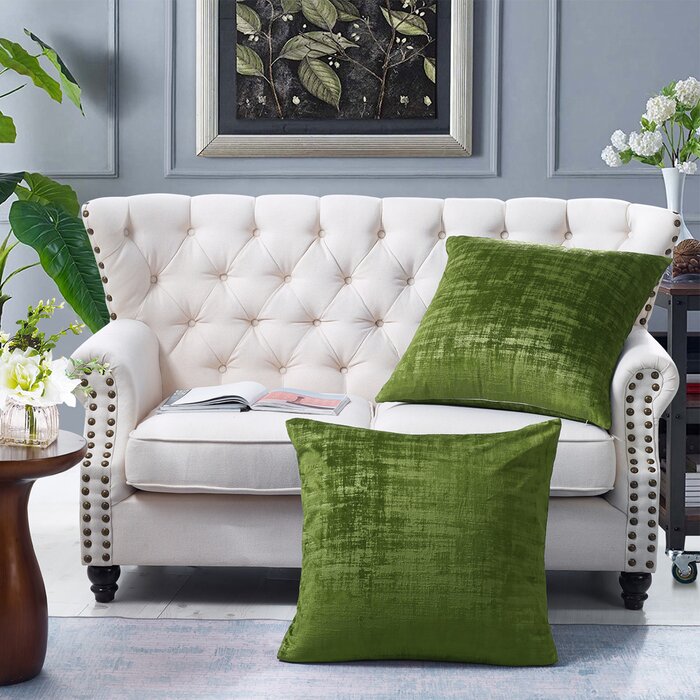 Mercer41
Solid-colored but with charming texture is one of the more interesting throw pillows design ideas. The crisp texture design is fresh and chic that would liven up any room.
Alianna Metallic Square Throw Pillow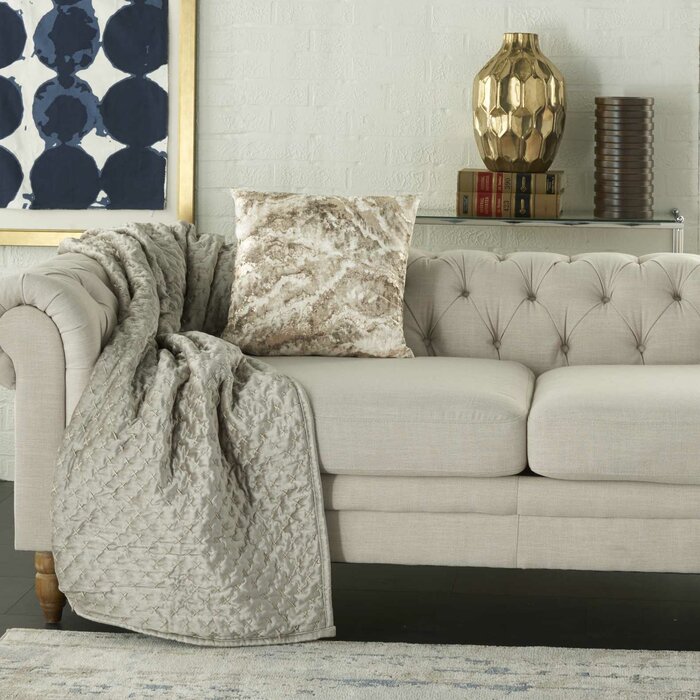 Gold Flamingo
This lush throw pillow looks elegant with its marbleized patterns and metallic embellishment. Such design isn't too bold but does enough to get anyone's attention.
Lucia Life Styles Square Pillow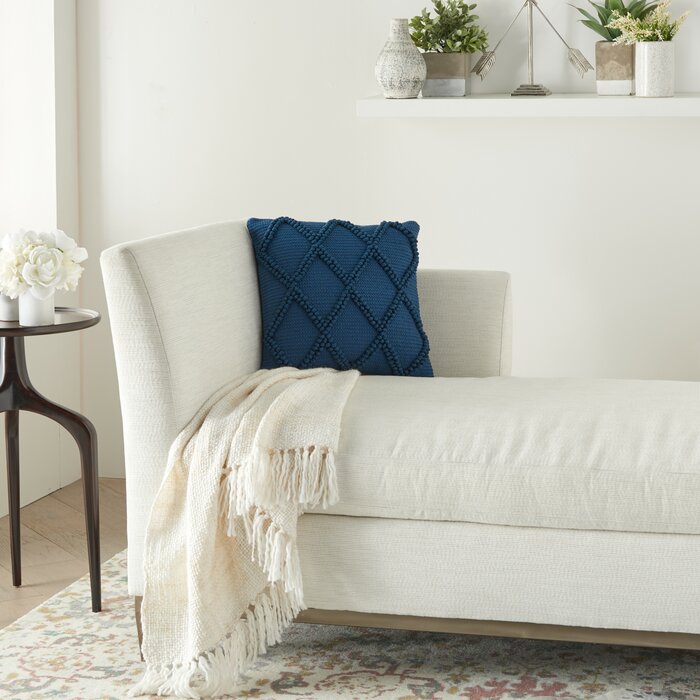 Mercury Row
This one's a perfect choice for the secondary option in styling in throw pillows design ideas. Despite the solid color, the classic diamond lattice is raised to a pom-pom pattern. It gives a fun and fresh look.
Escarcega Floral Square Pillow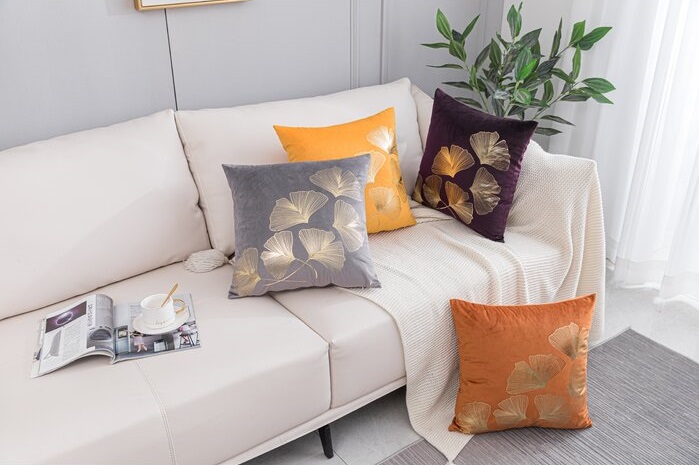 Mercer41
Accentuate your room with these contemporary pillows. The velvet covers are imprinted with golden leaf prints, bringing an elegant look to your room.
Agna Lumbar Pillow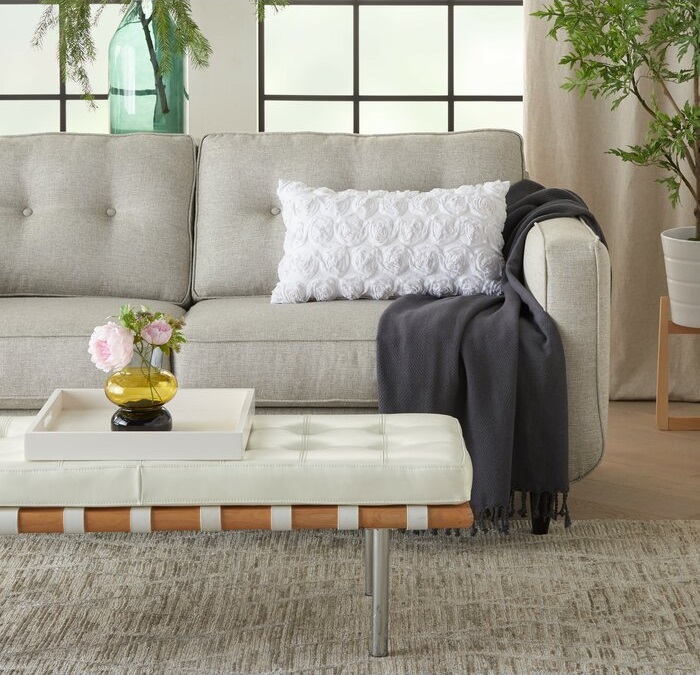 Ebern Designs
Another one of those throw pillows design ideas where patterns are textured. The textured bold floral and abstract patterns add into a sophisticated look.
Luxury Soft Square Faux Fur Pillow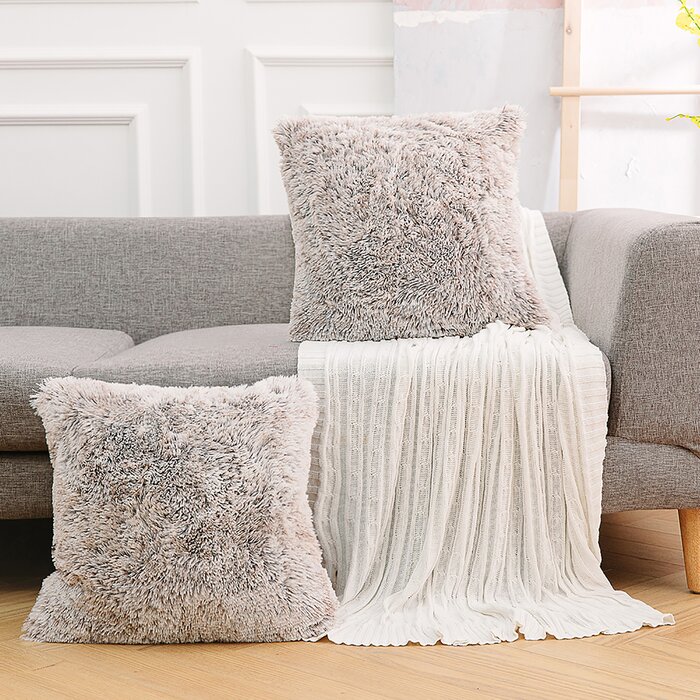 NordECO HOME
This soft faux fur pillow is elegant and cozy, fitting into aesthetic and functional use. It certainly brings a touch of fresh and modern to any room.
Keeley Circles Throw Pillow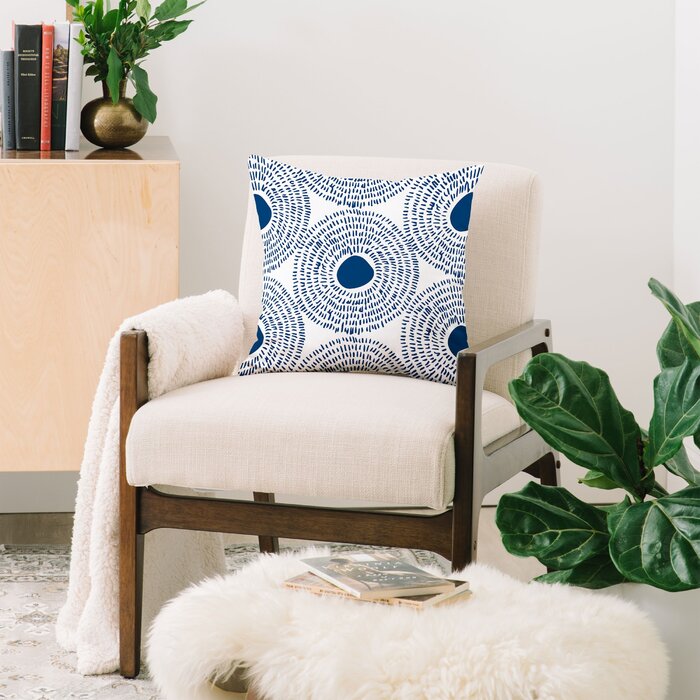 Mistana
This circle design is quite reminiscent of tree rings. The refreshing blue color tone is easy on the eye, a good color choice to accentuate the room.
Roger Rectangular Pillow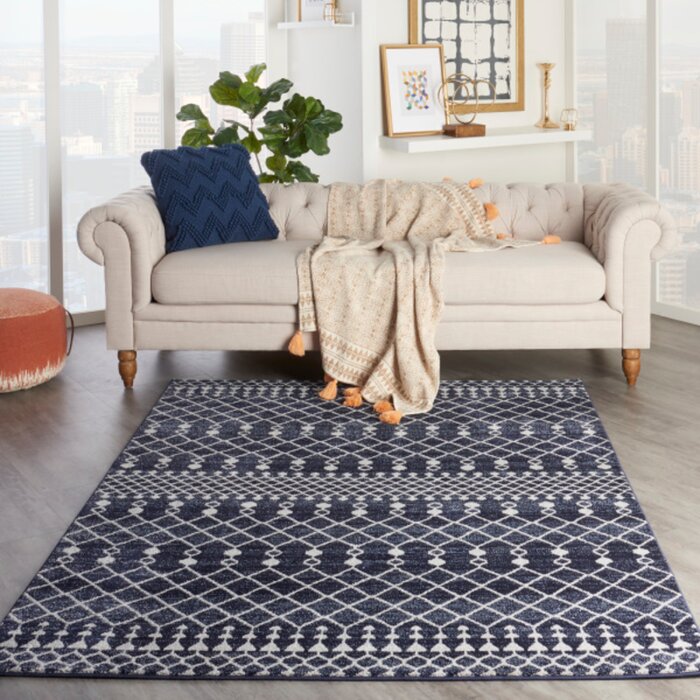 Mistana
The classic chevron design pattern is lifted for the added texture. This combination perfectly encapsulates casual and formal aesthetics.
Valerie Square Pillow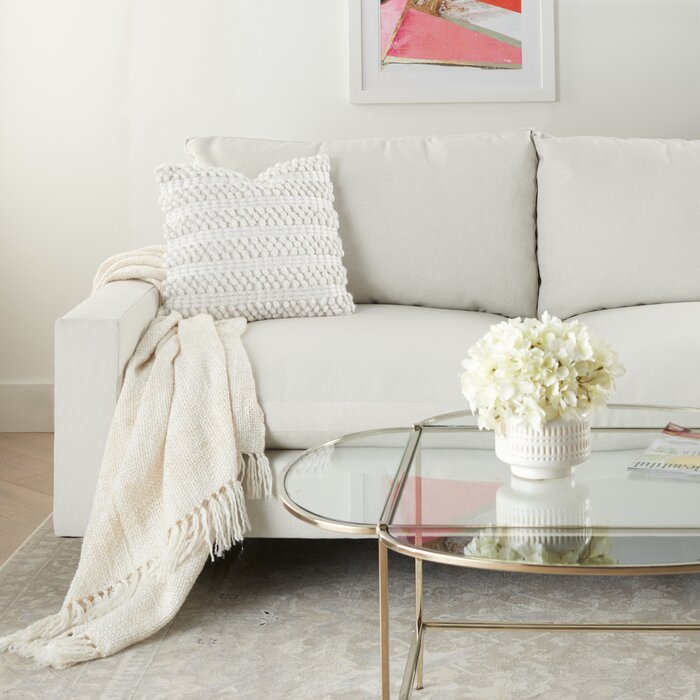 Coastal Farmhouse
This kind of throw pillows design ideas are becoming a recurring theme: a solid color to be paired with accent texture. The pillow cover is made up of cotton acrylic blend cushioned with polyester. However, such intricate material may be recommended for professional cleaning.
Faught Rectangular Pillow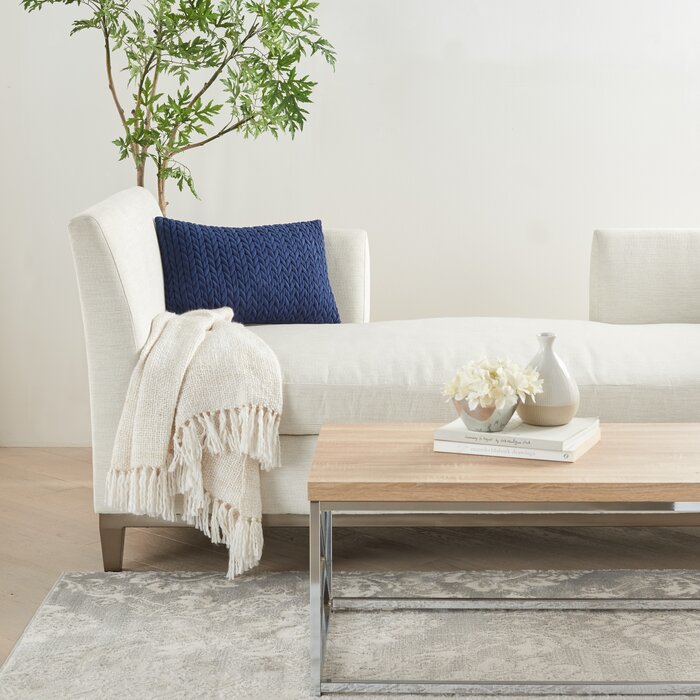 Hashtag Home
This throw pillow was carefully handcrafted quilted chevron pattern on the front and with a soft, smooth texture on the back.
Mcdonough Square Throw Pillow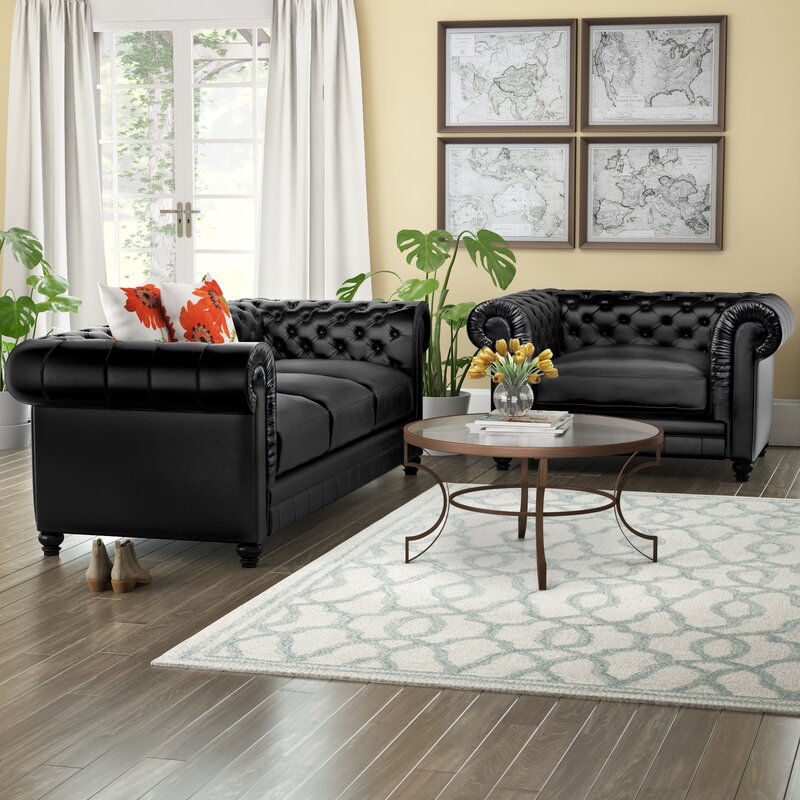 Andover Mills
The bright floral print adds an artsy appeal to the room. Take a look at this for example: it brightens up a rather bland room with a splash of art.
Marble Petroleum II Throw Pillow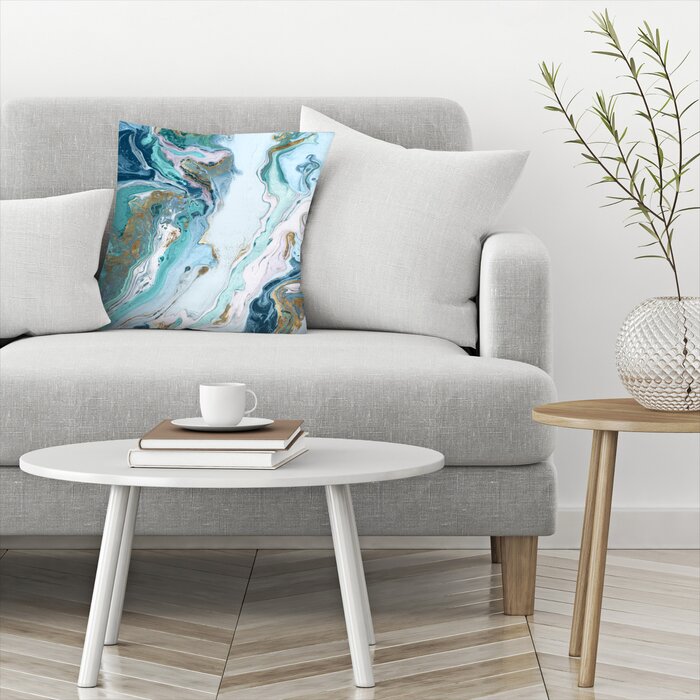 East Urban Home
The soft and cool colors instantly pop up, giving a simple and chic makeover to any room. It will stand out even more when paired with pillows of solid colors.
Kristina Rectangular Cotton Pillow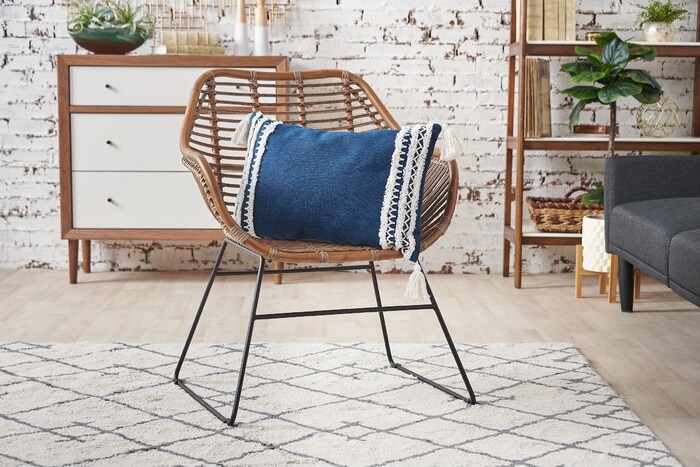 Dakota Fields
This throw pillow is quite interesting with the cover material being made of cotton Dhurrie. Meanwhile, the tufting and tassels were carefully handcrafted. It seems like a perfect fit for rustic room designs.
Mcpherson Square Cotton Pillow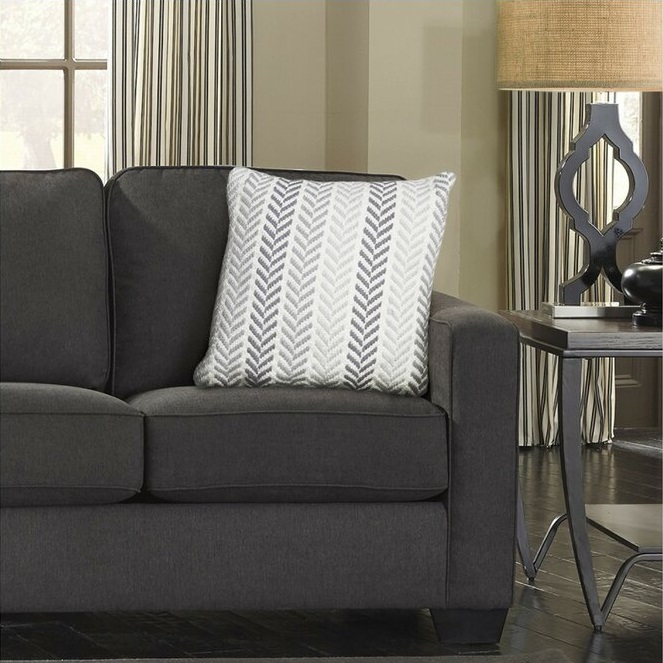 Andover Mills
The soft, textured chevron patterns are interestingly designed so each column is of different colors to add some variety. As the colors are muted, they do not attract too much attention, just perfectly pleasing enough to accentuate.
Obryan Super Soft Square Pillow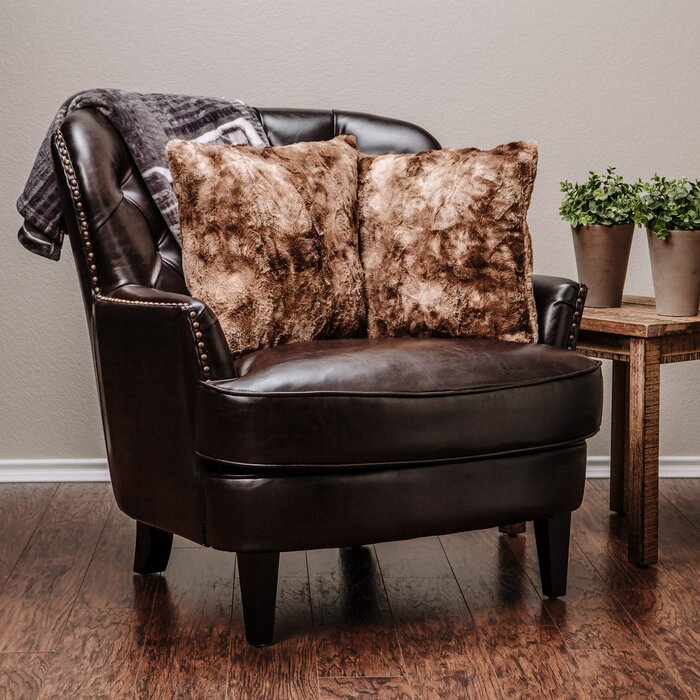 Mercer41
The high-grade faux fur bring a luxurious and elegant feel. But the chocolate-stained color adds some casual feel to it.
Square Cotton Pillow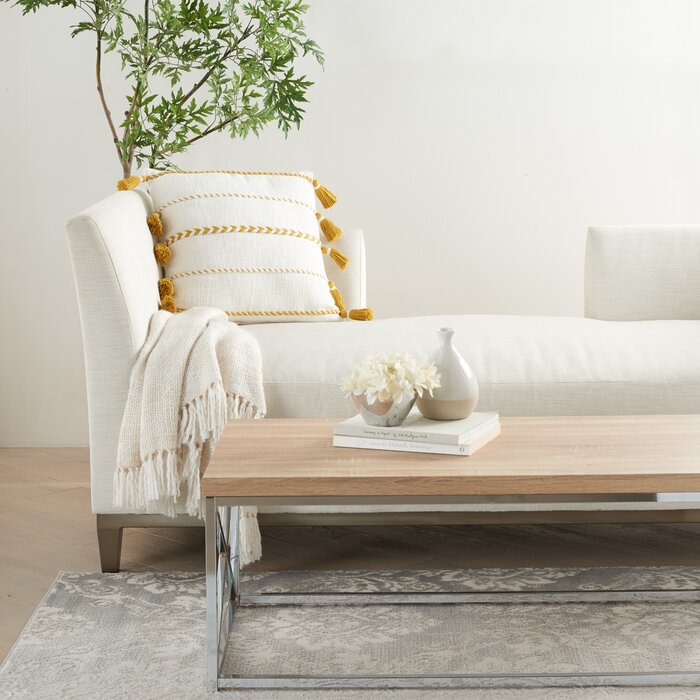 Dakota Fields
Handcrafted from smooth cotton yarns, this chic modern throw pillow appeals to modern, farmhouse, and country home designs. The braided and twisted stripes end in tasseled fringes, adding to a refreshing appeal.
Anastasia Life Styles Square Pillow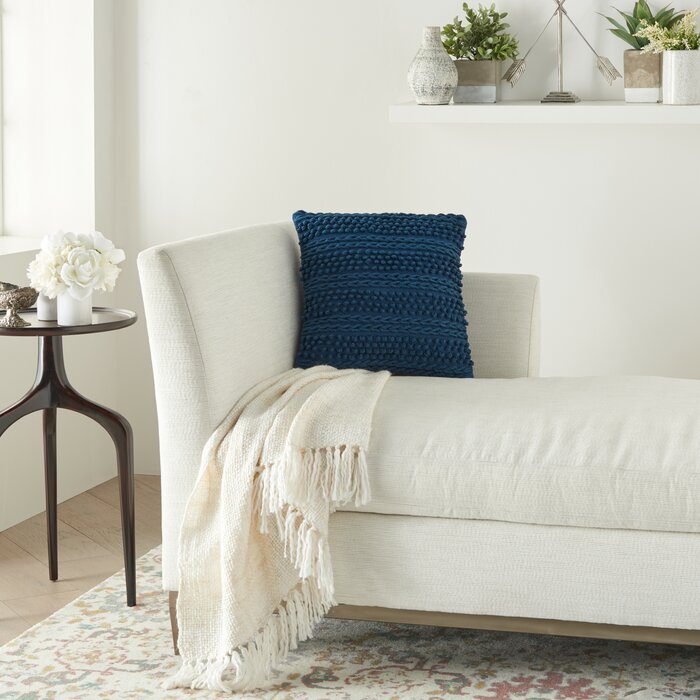 Mercury Row
Adding to the list of this particular throw pillows design ideas is this one. Instead of opting for just a plain, classic stripe design. Such patterns are raised for texture.
Rogan Cotton Floral Pillow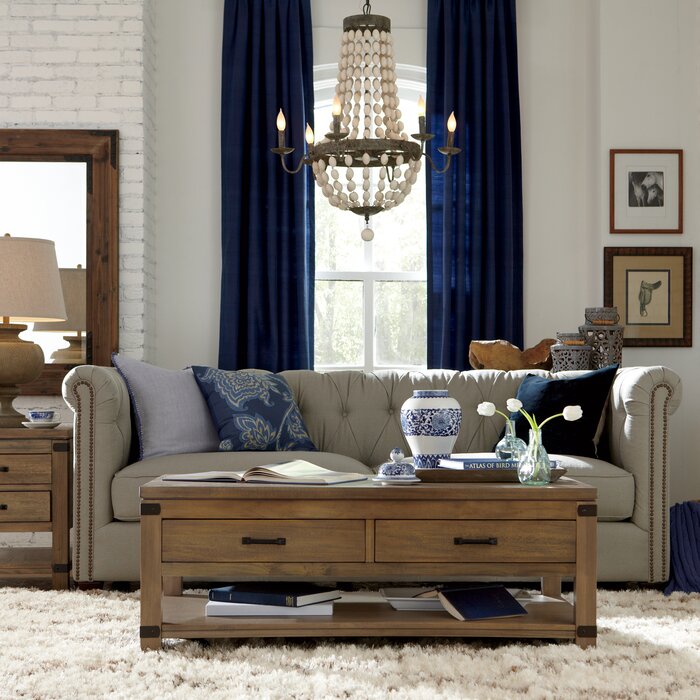 Andover Mills
The distinct floral pattern on rich hue cotton brightens any room with its subtle color. This one's a perfect example for "lead" pattern pillow.
Dulcie Cotton Geometric Throw Pillow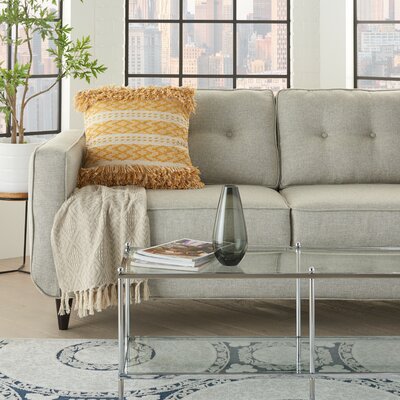 Mistana
The highlight of this throw pillow is its textural appeal. The striped pattern with geometric designs are capped off with the two edges being covered in long fringes for a bohemian-inspired design.
Kawakami Throw Pillow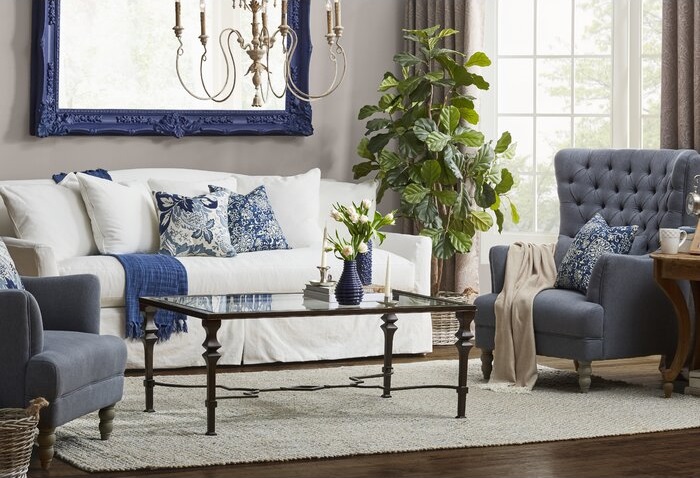 Three Posts
This throw pillows design ideas feature a floral print of blues and whites. It's been said to especially accentuate a traditional French country-inspired room.
Pensiero Square Cotton Pillow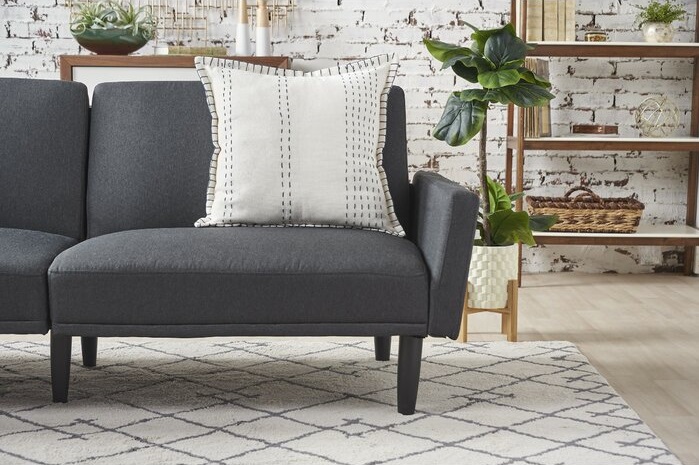 Gracie Oaks
A simple yet chic cover print of dotted lines. This kind of pillows are perfect option as secondary pattern in throw pillow styling.
Tressie Square Pillow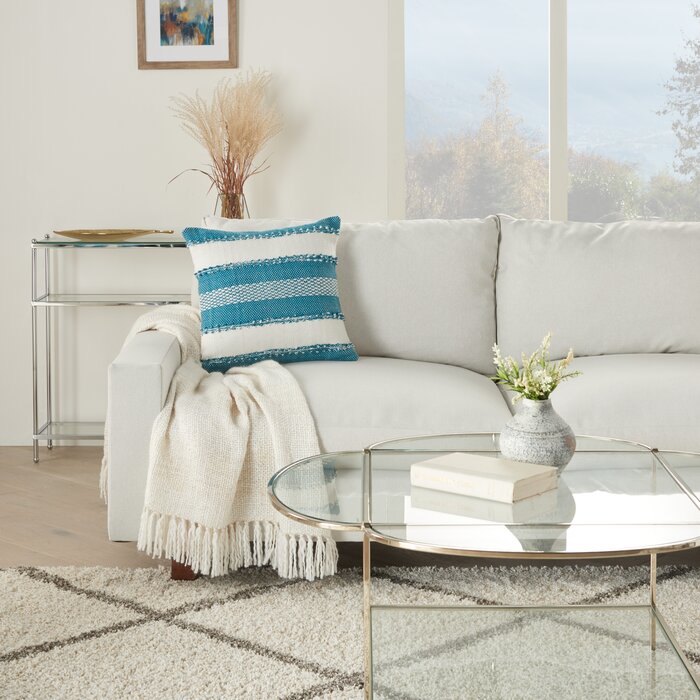 Breakwater Bay
The woven stripe-and-dot geometric pattern will easily complement any modern décor style. In addition, it's cool and vibrant hues are enough to liven up a room.
Cindy Square Cotton Cushion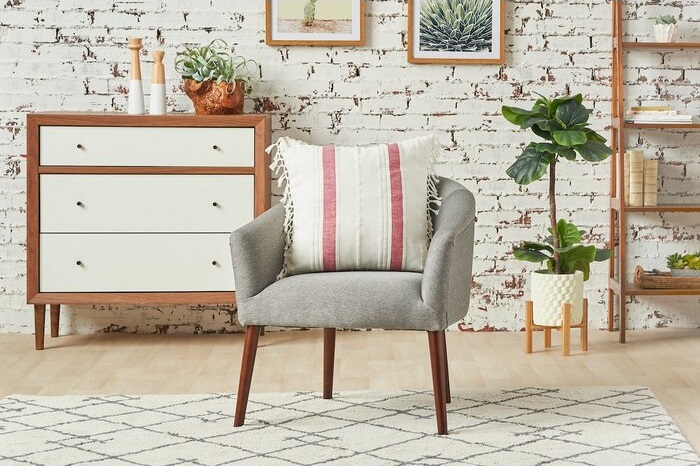 Gracie Oaks
The stripe patterns are raised for texture, with two-colored stripes for variety. The handtied knot fringe is also a nice modern touch.
Schaller Cotton Striped Throw Pillow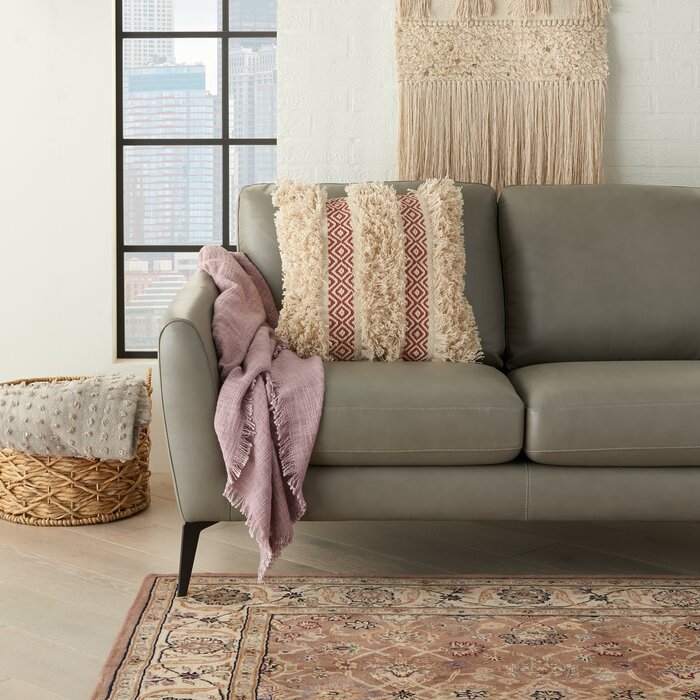 Dakota Fields
This pillow boasts off an alternating design of thick, tufted shag and flat geometric pattern. This all adds textural dimension and a refreshing look to your room.
Mulhall Polka Dot Throw Pillow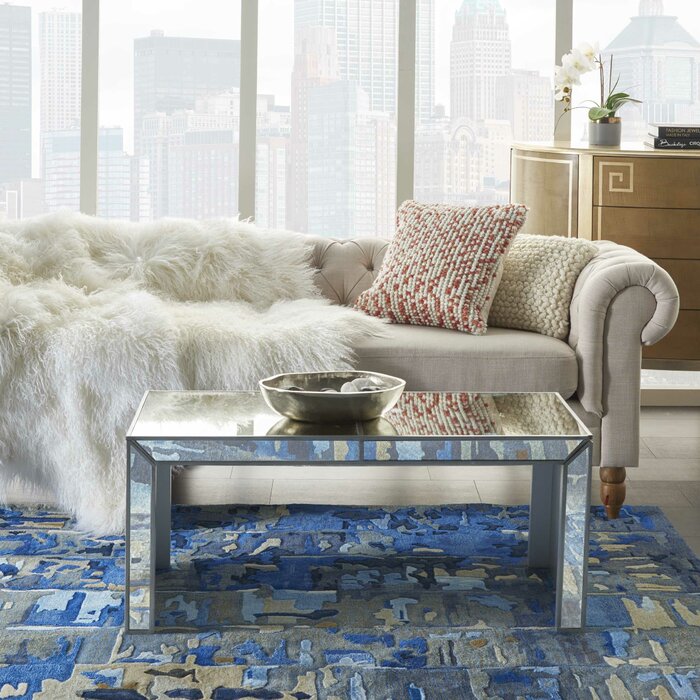 Gracie Oaks
The quilted polka dot pattern is the charming point of this throw pillow. This intricate detailing surely does shake up a room's overall look.
Alisson Cotton Striped Throw Pillow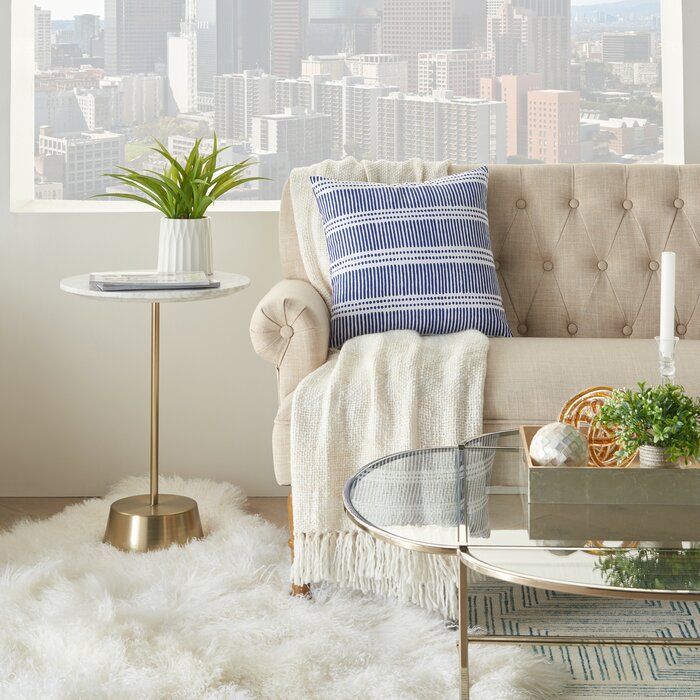 Three Posts
The stripe-and-dot pattern paired with coastal-inspired colors bring a simple yet refreshing look. It gives off a casual and formal aesthetics.
Chacra Rectangular Cotton Pillow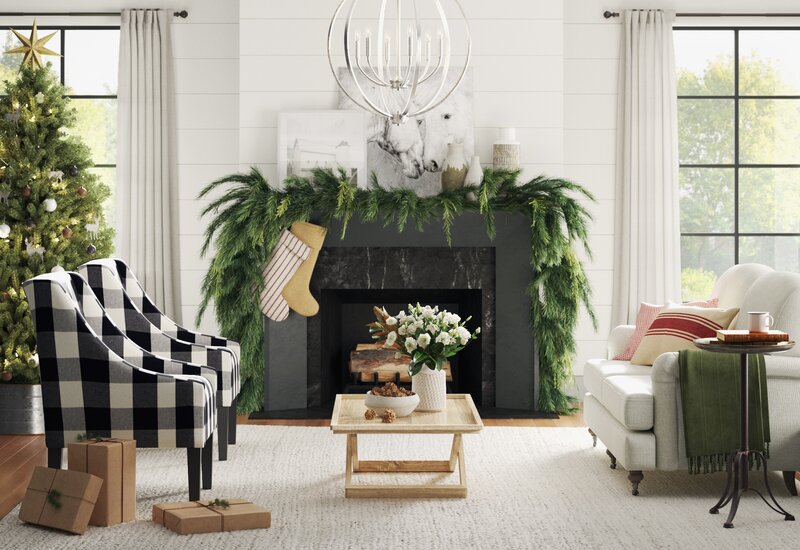 Laurel Foundry Modern Farmhouse
The stripe pattern just adds enough to brighten up the room. It has just enough of a casual look to fit into modern styles.
Finesse II Throw Pillow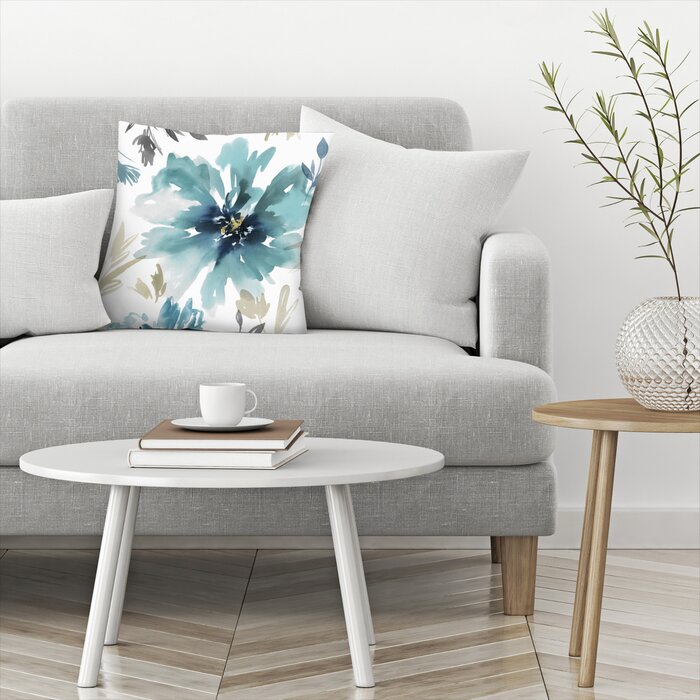 East Urban Home
The floral print is reminiscent of a water color drawing of a flower. The bright print and vibrant colors are chic and refreshing.
Elaine Life Styles Square Pillow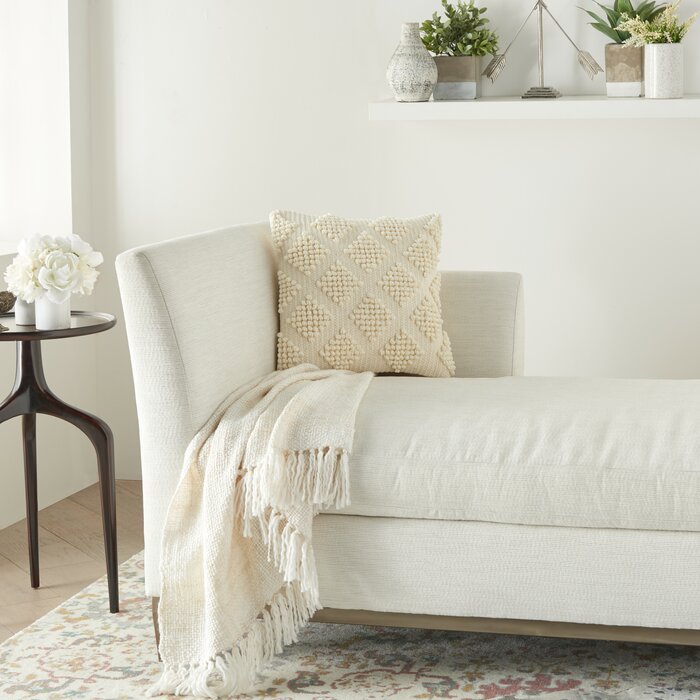 Mercury Row
The diamond pattern is woven in pom-poms for textural effect. It's perfect for contemporary and casual décor.
Life Styles Square Pillow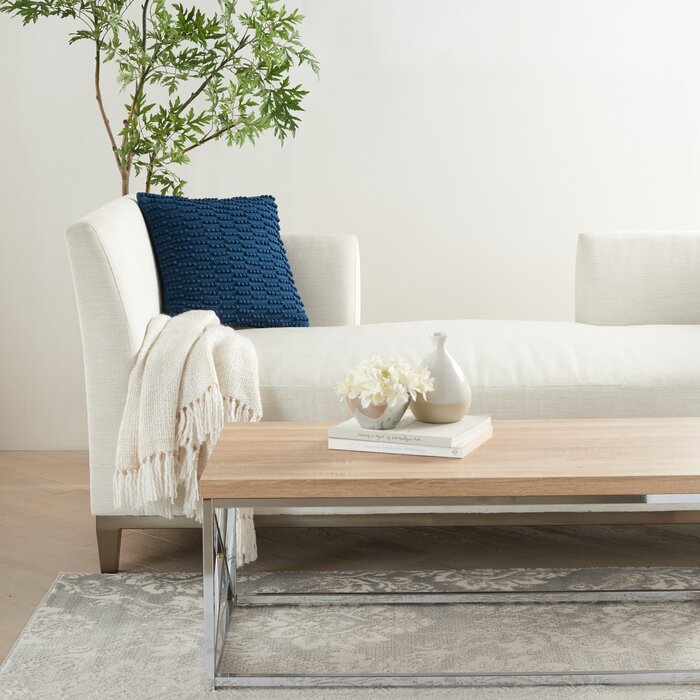 Dakota Fields
One of the throw pillows design ideas where the pattern designs are textured for a delightful and charming look. This one has a cluster of textured patterns alternating from one another.
Alena Square Cotton Pillow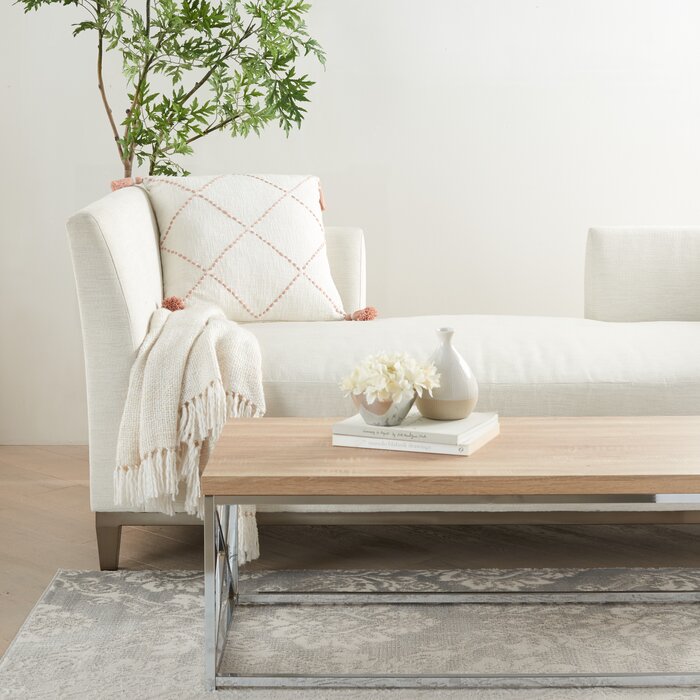 Gold Flamingo Teen
The dotted lines form a lattice pattern and is paired with tassels on each corner for a fun and chic look.
Ayva Cotton Chevron Throw Pillow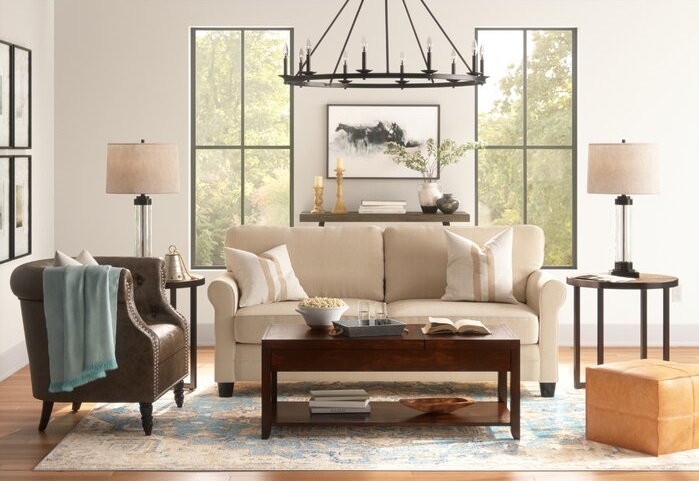 Three Posts
The chevron design is subtle as it is accented by two bold stripes running down the center of the pillow. It's simple and chic, perfect for casual and formal aesthetics.
Catalina Rectangular Cotton Pillow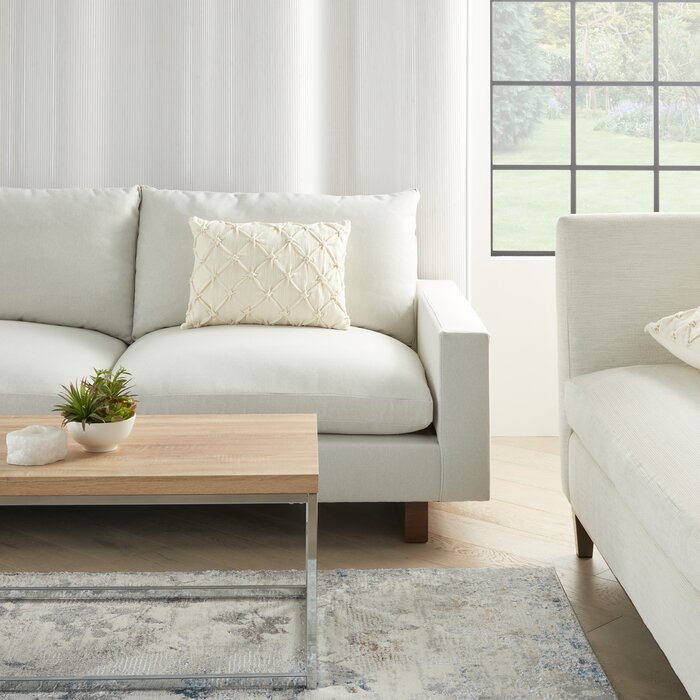 Gold Flamingo Teen
Here's a different spin for the lattice pattern with buttons connecting the lines together. It's simple, casual, and warm.
Square Pillow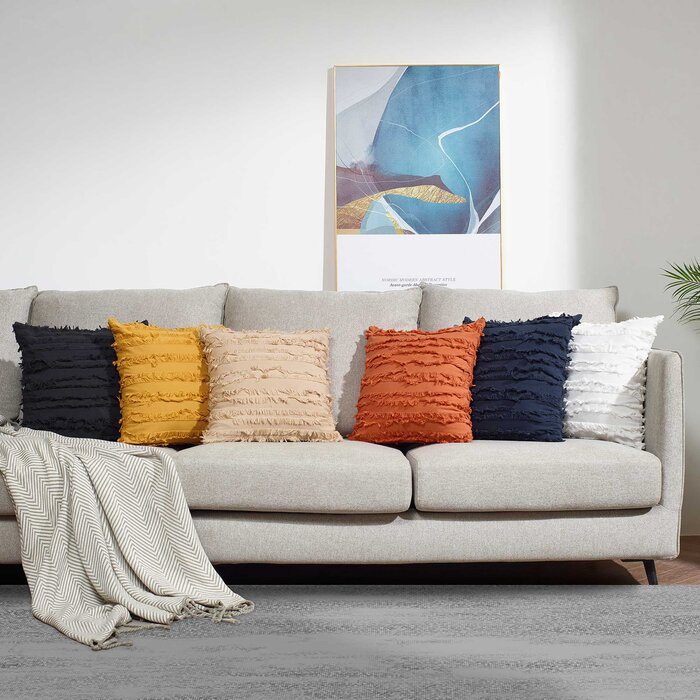 Dakota Fields
The Bohemian style of this square pillow is simple but fashionable. The feathered stripe design is refreshing.
Jocelyn Ireland Pillow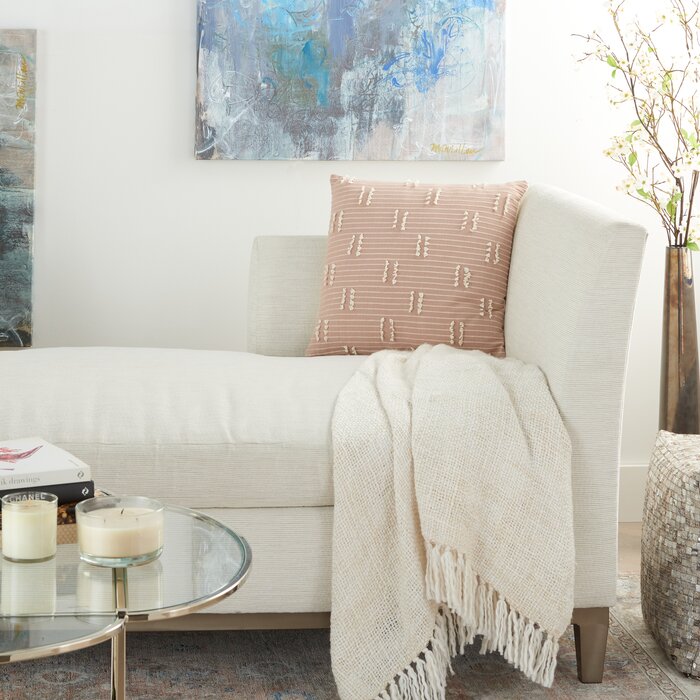 Dakota Fields
The broken stripe pattern offers a contemporary design that fits with modern or bohemian décor.
Lambrecht Life Styles Square Pillow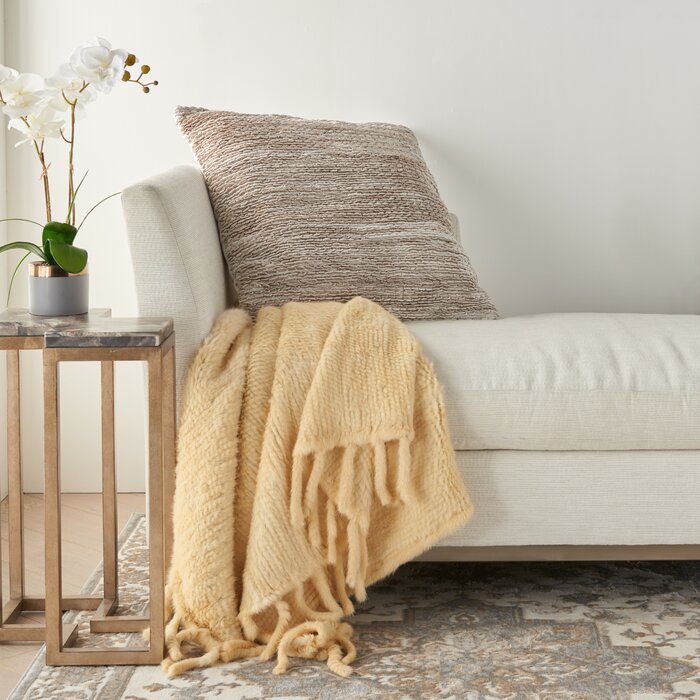 Three Posts
In terms of pattern and prints, there isn't much for this pillow. But the intricate and delicate ribbon loop is charming, and the beige color feels warm.
Bustamante Cotton Lumbar Pillow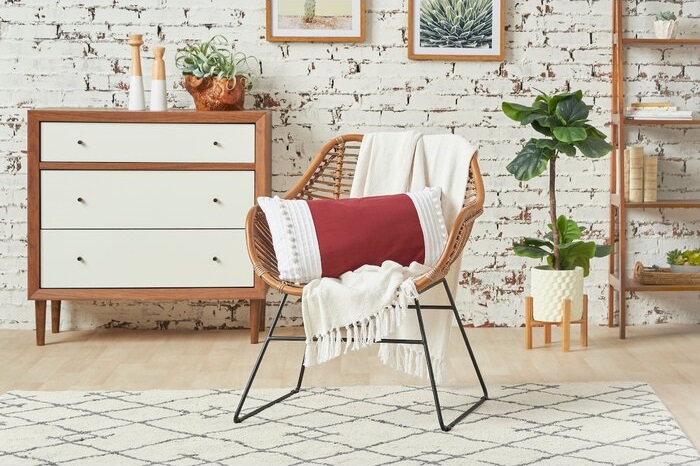 Ophelia & Co.
The color combination is nice but the attractive point is the cotton slub with handtied tassels.
Crawley Cotton Throw Pillow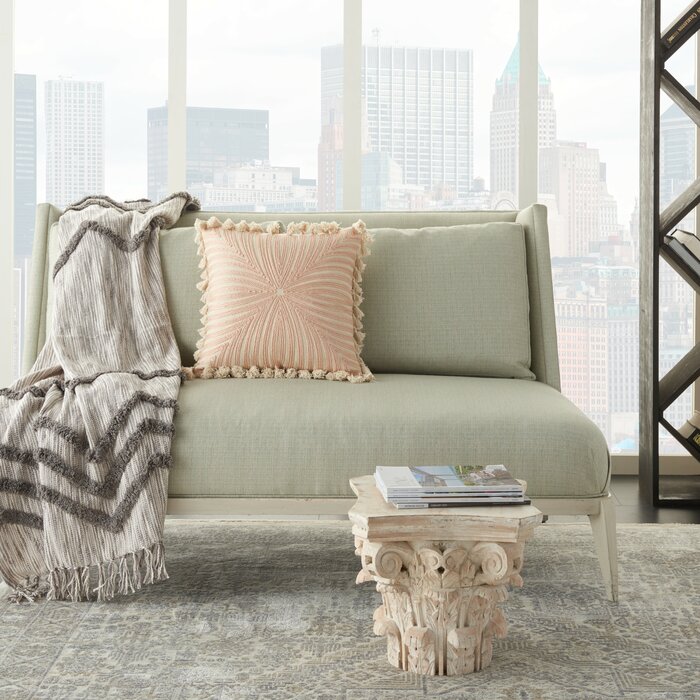 Coastal Farmhouse
The bold abstract and floral pattern is textured for a fun look, and the tassels on the edges add sophistication.
Ruithero Plush Floral Throw Pillow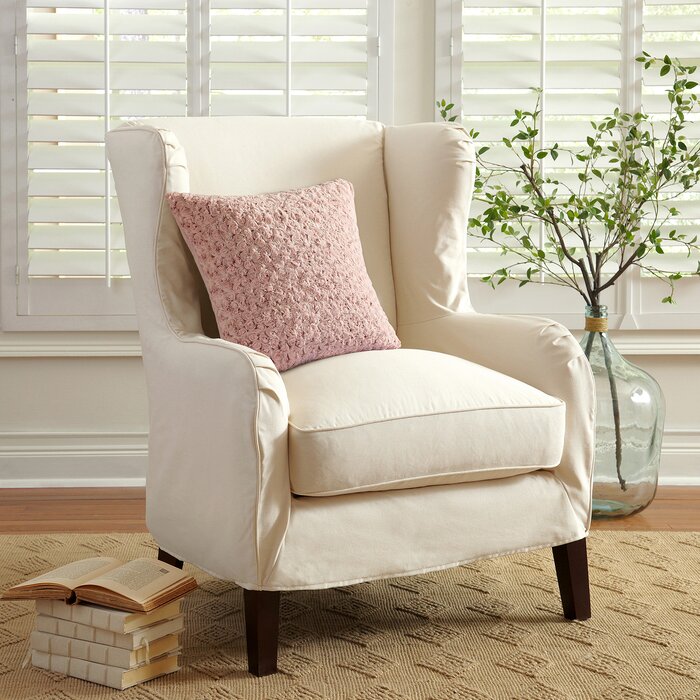 House of Hampton
The faux fur dotted design with rose-shaped accents is an interesting style. Plus the color is pretty and charming.
Tidepool Square Pillow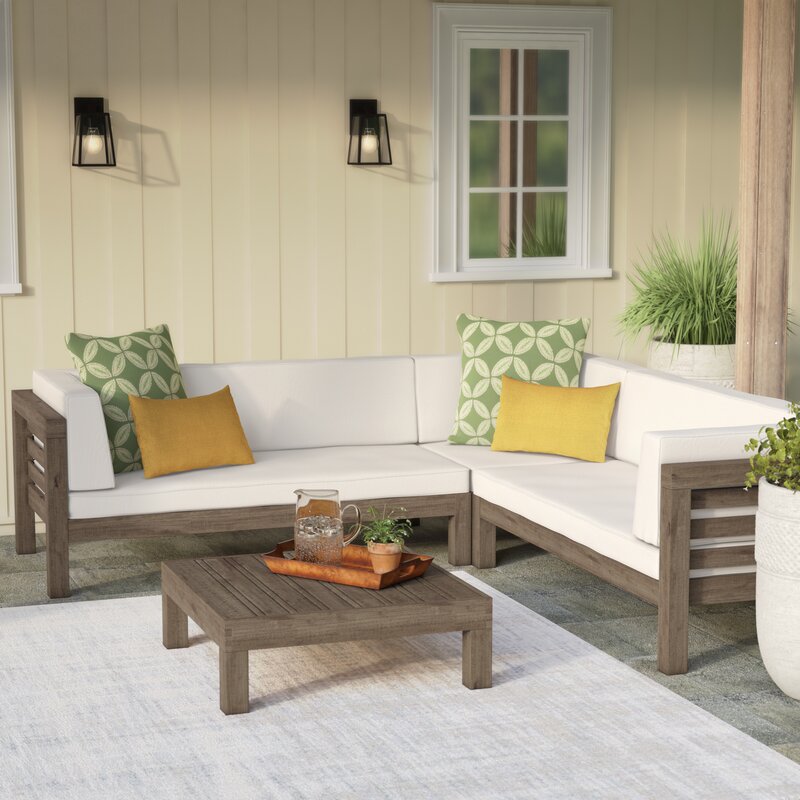 Bloomsbury Market
The botanical-inspired prints are bold and set beautifully against the cool green color.
Sensabaugh Abstract Lumbar Pillow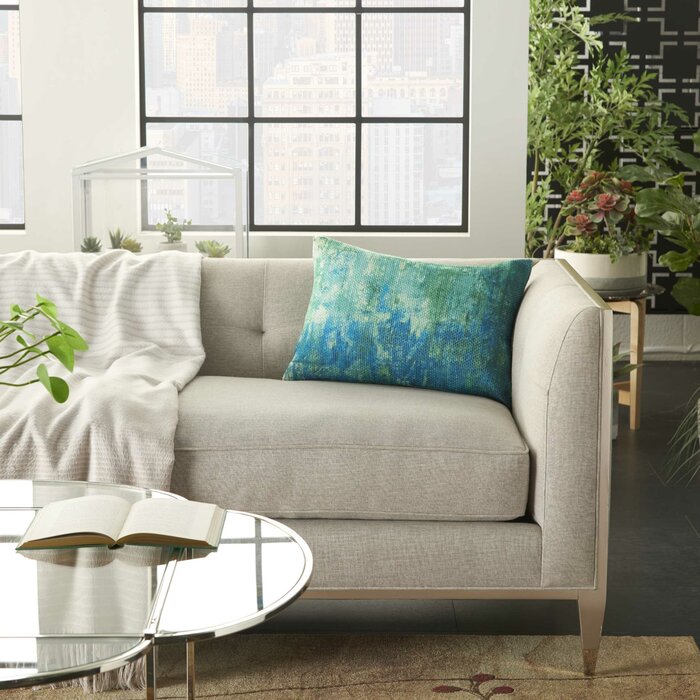 Dakota Fields
The artsy splash of colors instantly livens up a room. Such colors are ideal for modern, coastal, and contemporary décor.
Shealeen Louise California Poppies Floral Throw Pillow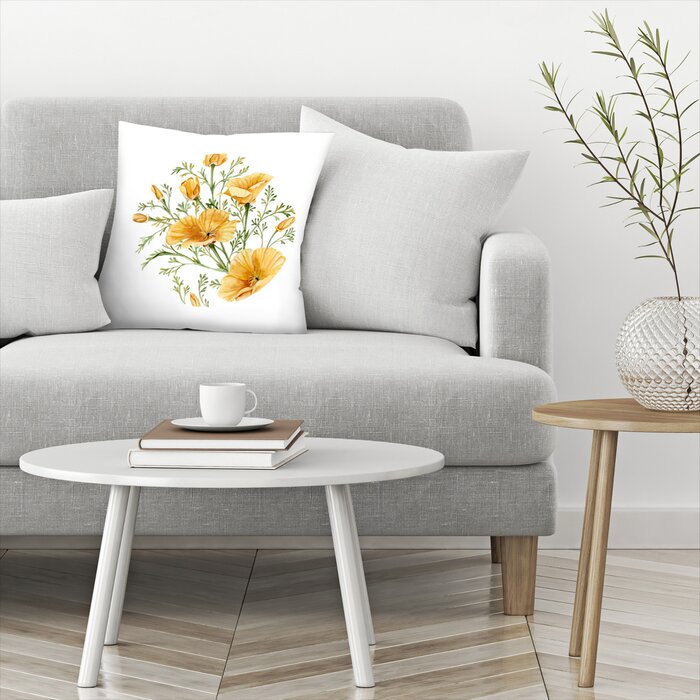 East Urban Home
The floral print easily stands out against the pure white pillow cover. It almost feels like a painting.
Rabinowitz 2 Piece Embroidered Cotton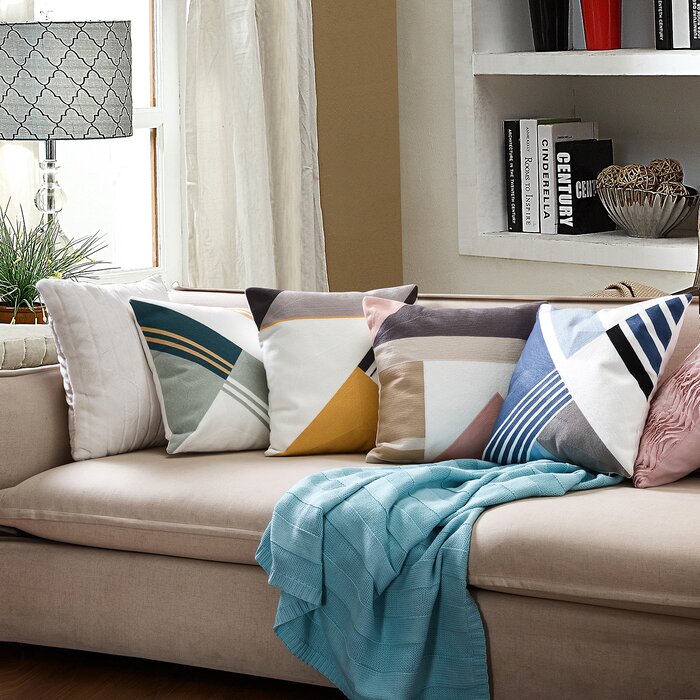 Ivy Bronx
Showcasing embroidered geometric patterns in soft hues, this set of pillows would easily pop out whether it's in a casual or formal style.
Swigart Square Throw Pillow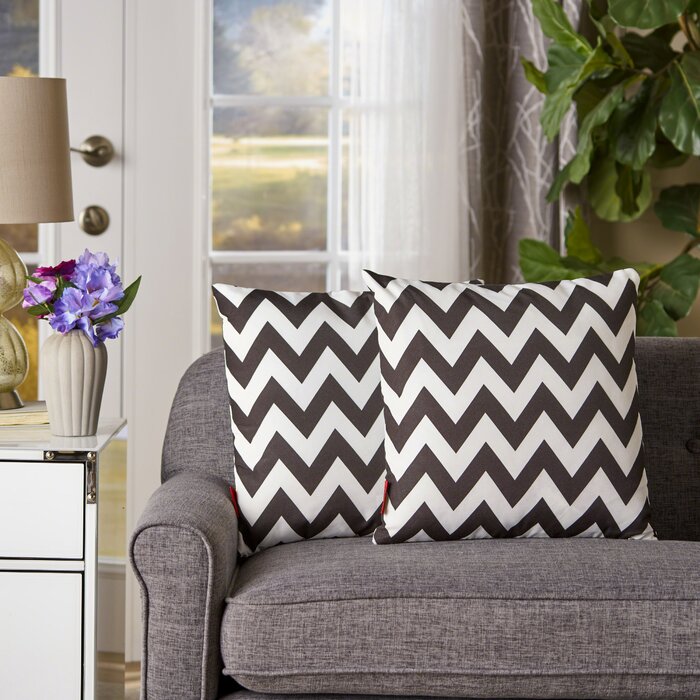 Wrought Studio
The zigzag patterns and the choice of using black and white colors definitely makes this throw pillow to standout. The pattern and colors are especially bold but would also fit into modern and contemporary styles.
Kinbrae Throw Pillow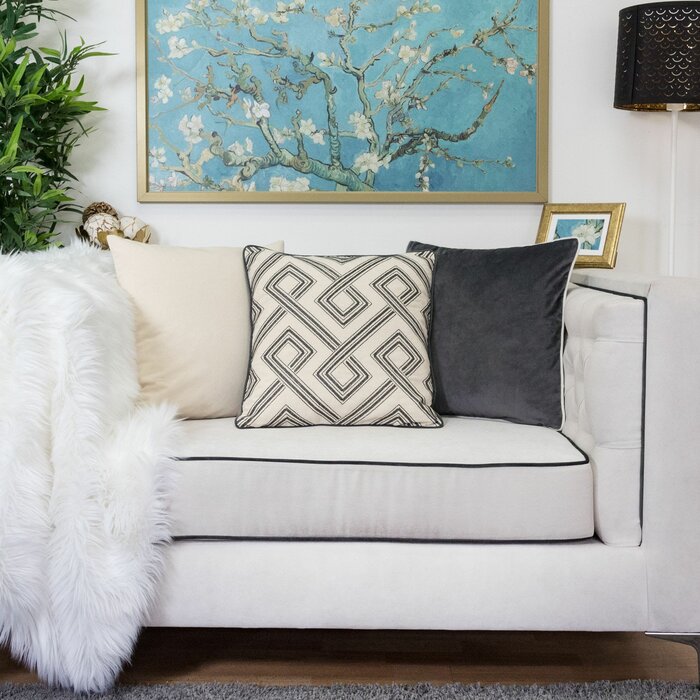 Ivy Bronx
The geometric and Celtic knot-inspired pattern is bold and eye-catching. It's easily the perfect choice for the "lead" pattern in throw pillow styling.
May this list of beautiful throw pillows inspire your own throw pillows design ideas, as well as guide you in your styling!
Like This Post? Pin It!