45 Unique Doorknobs and Handles for Doors and Cabinets You'll Want to be Installed
|
One of the most important yet overlooked house features when it comes to design is the doorknobs and handles in our homes. Often, unique doorknobs are seldom found since functionality and quality are more important than aesthetics.
While that is true, we can't help but look at the many options that are available and consider their overall quality too.
Knobs and handles for doors, cabinets, and drawers offer basic protection and function to any home. They make moving from one place to another a lot easier, especially when there are doors that need to remain close for privacy. And make accessing stuff a lot easier too.
With the innovation of technology, unique doorknobs and handles are also gaining popularity. Not only because they are aesthetically pleasing but have improved functionality as well.
Choices for unique doorknobs for doors, cabinets, and drawers are limitless in terms of styles, shapes, and finishes. This article will explore those options that you can also incorporate in your homes.
What Is The Most Popular Door Handle Finishes?
Your doorknob and handle's finish play an important role when it comes to interior design consistency. Often, your surface finish choice can make or break your home design.
Below are some of the popular doorknobs and handles finishes:
1. Polished Chrome. The polished chrome finish offers a sleek look that is perfect for modern room interiors. Polished chrome is chrome plating on brass or steel that is not lacquer coated since they don't tarnish.
2. Matte Black. Matte Black is a stylish and daring choice that will work well with interiors that have contemporary and modern designs. These are perfect for homeowners that choose to use trendy black elements to complement their homes.
3. Copper. Copper finishes for door handles are rather casual and relaxed. This makes them the perfect option for industrial home styles.
4. Satin Stainless Steel. Satin Stainless Steel offers a subtle sheen. It is popular because it is resistant to smudging and fingerprint marks.
5. Antique Brass. Antique brass offers a glossy look that works well with traditionally designed homes. Most antique brass doorknobs have timeless designs that homeowners will love.
Should All My Doorknobs Match?
When designing our homes, we often look at design consistency.
That is true, most of the time. But it doesn't necessarily refer to all the aspects of your home.
For example, you can have both a colorful kitchen and a colorful bathroom, but you don't need to have a colorful living room too.
This is the same with your knobs and handles for your doors, cabinets, and drawers.
You can have fun with your unique doorknobs and handles, too. Just remember to use the same finish as the rest. Or maybe choose one that is consistent with that particular room's color and design.
Unique Doorknobs And Handles For Inspiration
Now, you are ready to choose a design. Here are some great options of unique doorknobs and handles to choose from:
Leaf Design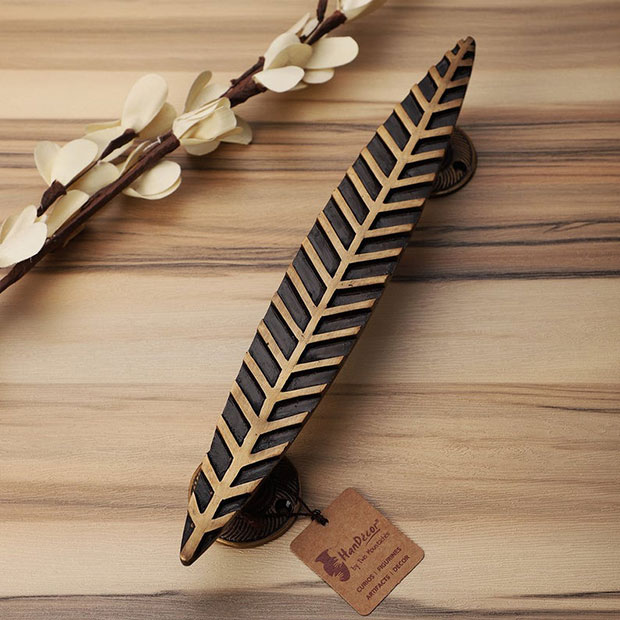 TwoMoustaches
This door handle features a leaf design made from brass. The design looks appealing but not flashy.
Academy Double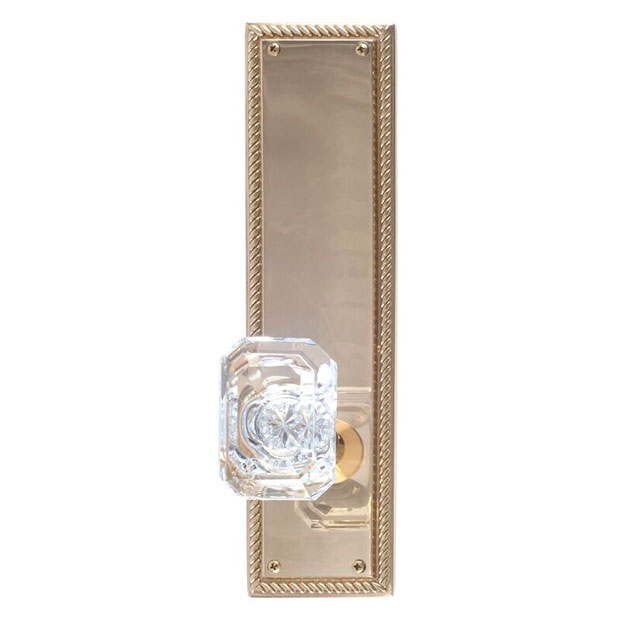 BRASS Accents
The crystal now looks elegant has a pleasing aesthetic appeal. This new design will look perfect with white elegant themed rooms and doors with frosted glass.
Crystal Door Knobs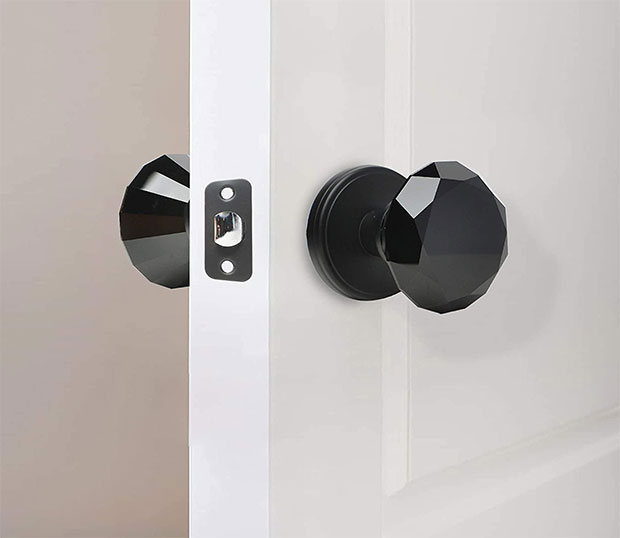 Balin Designs
This black glass crystal unique doorknobs add an elegant element to any room. It is made from alloy zin rosettes.
Clear Bubble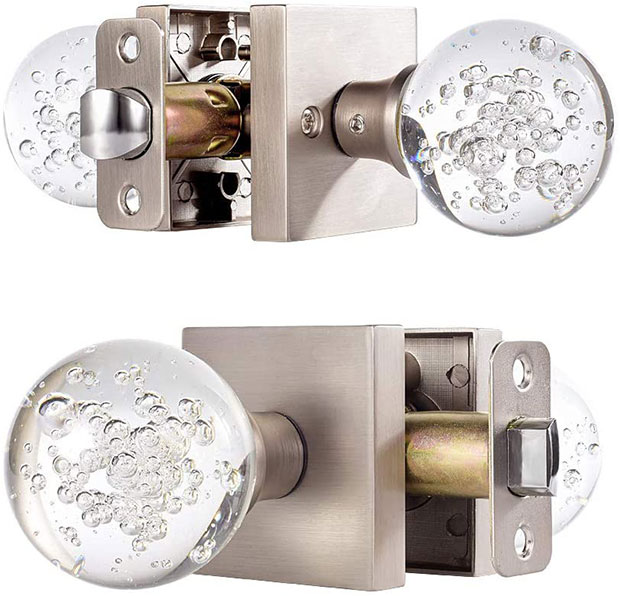 HIEMEY
These are perfect for interior doors that connect one room to the next. Its clear bubble crystal design adds an appealing aesthetic design.
3D Printed Human Skull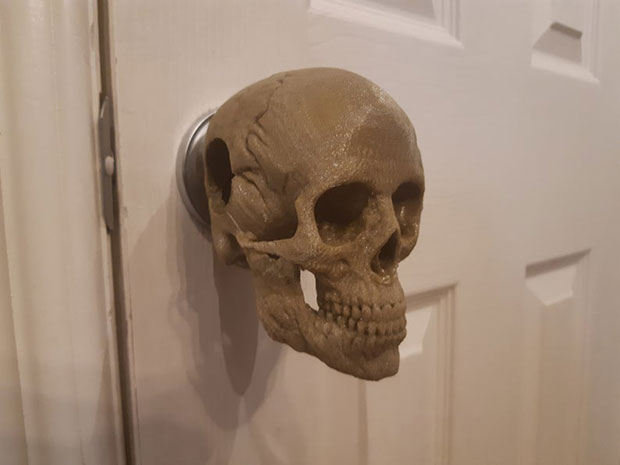 BeadyCrafter
The human skull design is often a favorite during Halloween. But if you are a lover of all spooky and mysterious, this 3D printed human skull unique doorknobs design is a great idea!
Clear Crystal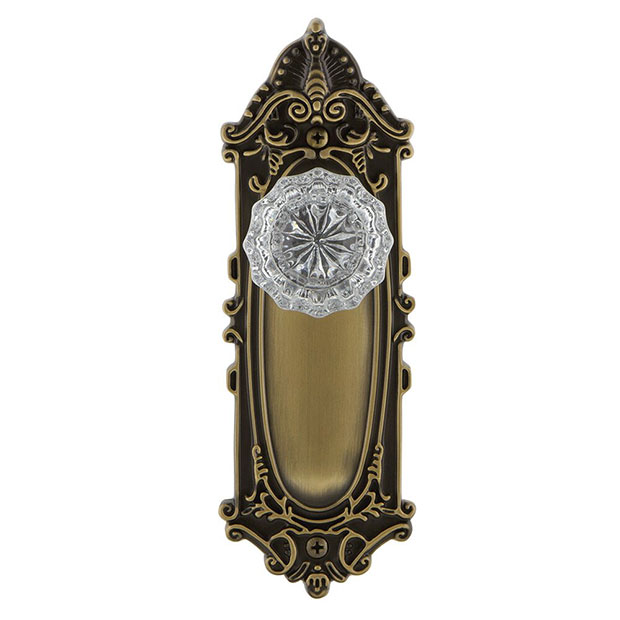 Nostalgic Warehouse
This awesome privacy doorknob with a victorian long plate looks classy and will work well with homes having a traditional design.
Handpainted Knobs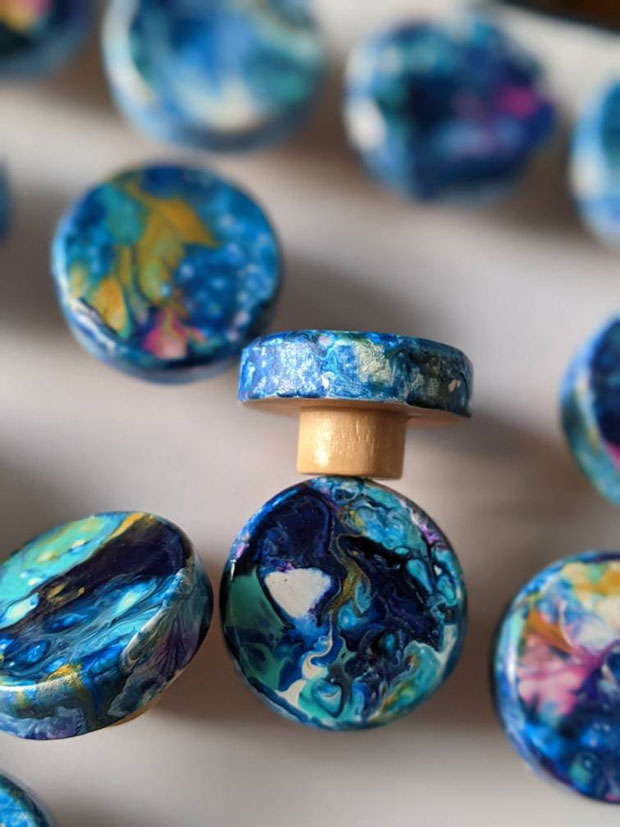 LilandJill
These whimsical handpainted knobs are made from wood and painted using the fluid acrylics technique. The colorful design will make any room look a lot brighter and colorful too!
Modern Marble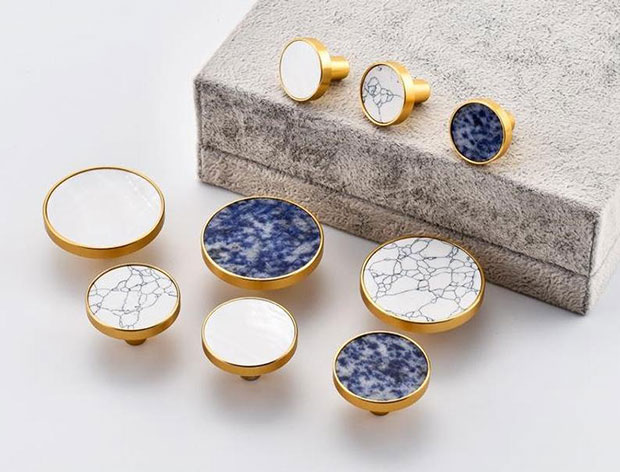 Anglehome
These marble knobs for your drawers and cabinet doors are made from marble and aluminum alloy.
Ceramic Bears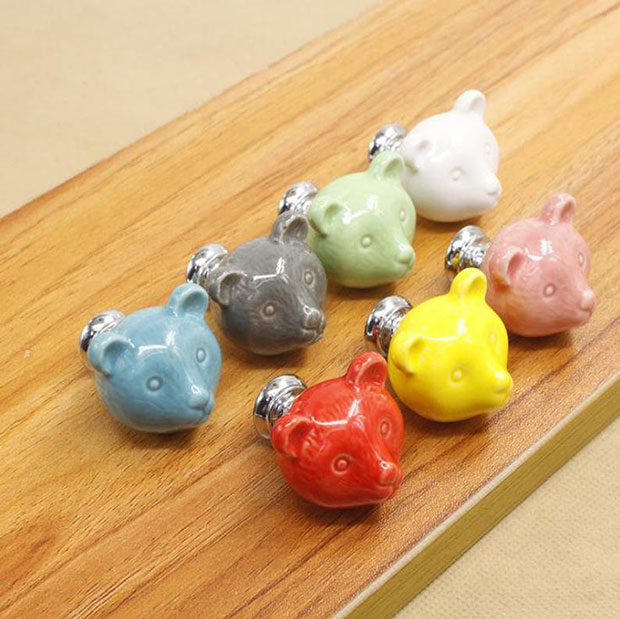 AmazingSupplies
Animal-themed rooms, especially those for kids will be complemented well with this ceramic bear knob. Several colors are also available to choose from.
Hammered Lever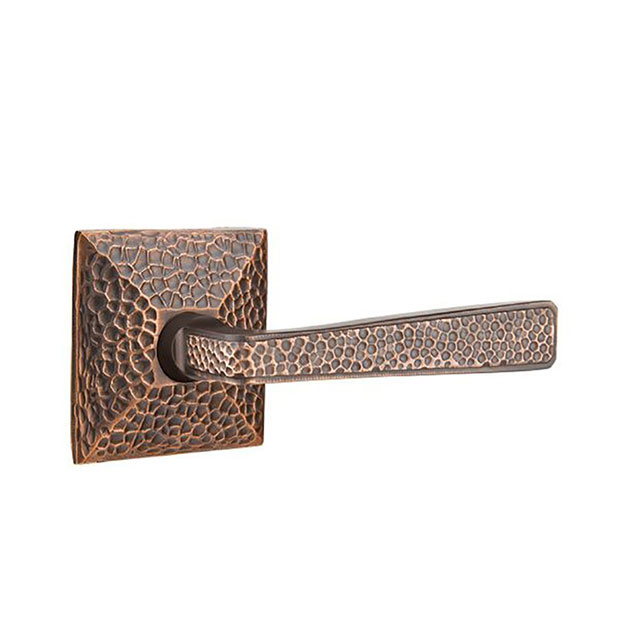 Emtek
This door lever is artistically designed with a rough texture but smooth finish. It is available in several finishes including satin nickel and flat black.
Diameter Mushroom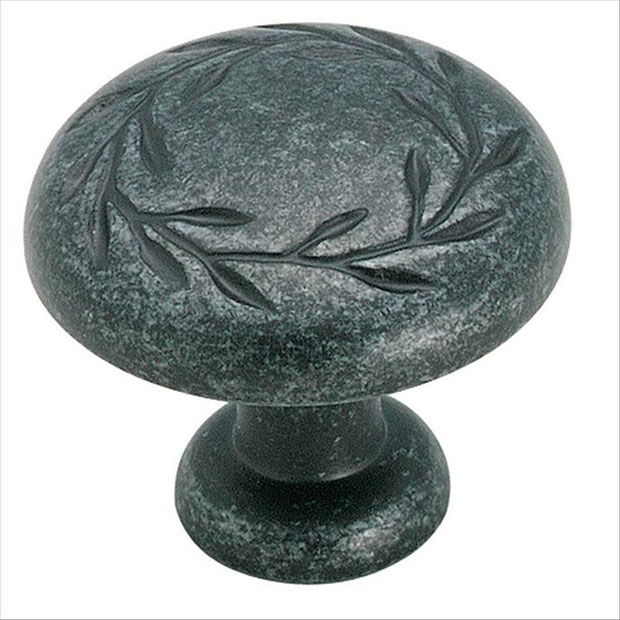 Amerock
This lovely mushroom knob has a unique design made from metal. This is perfect if you want to add a flower theme to your home decor.
River Square Knob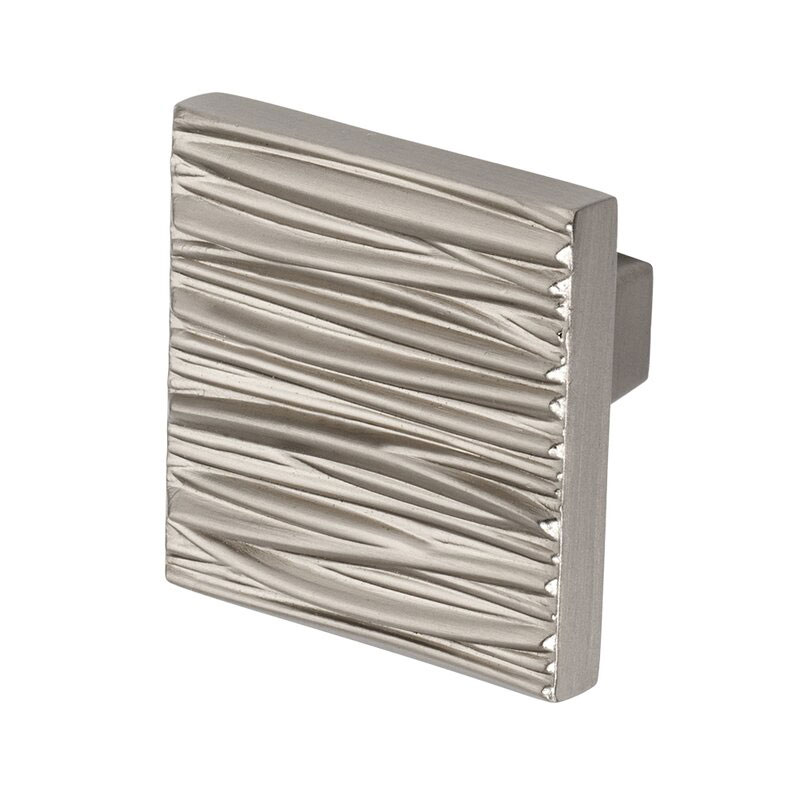 Wisdom Stone
This sleek river square knob is an amazing addition to any cabinet drawers. Its flowing water design is rather unique.
Shabby-Chic Knobs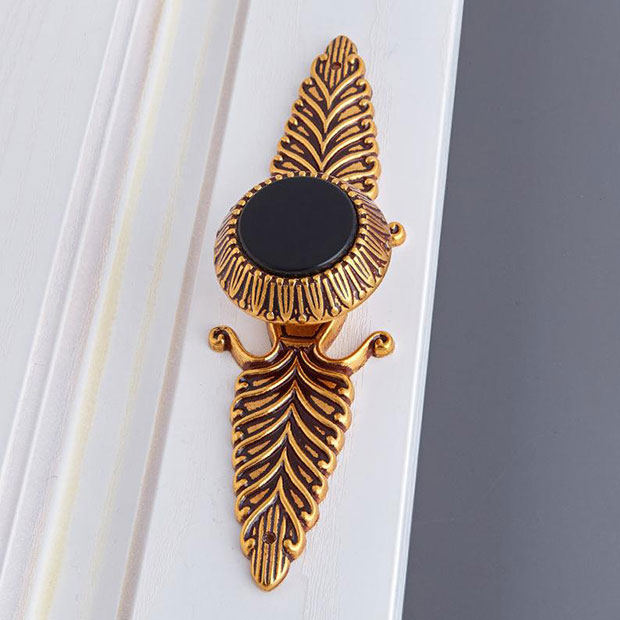 SuppliesArtWorld
The cute design of this drawer knob looks great and classy. It has an antique brass finish making it perfect for traditionally-designed rooms.
Spoon and Fork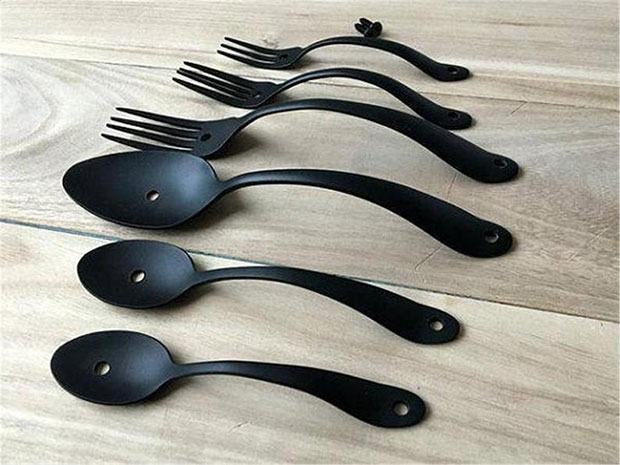 BestHardwareStore
Accessorize your kitchen cabinet doors with these spoon and fork-designed knobs. These unique doorknobs are made from iron and only come in iron black color.
Luxury Crystal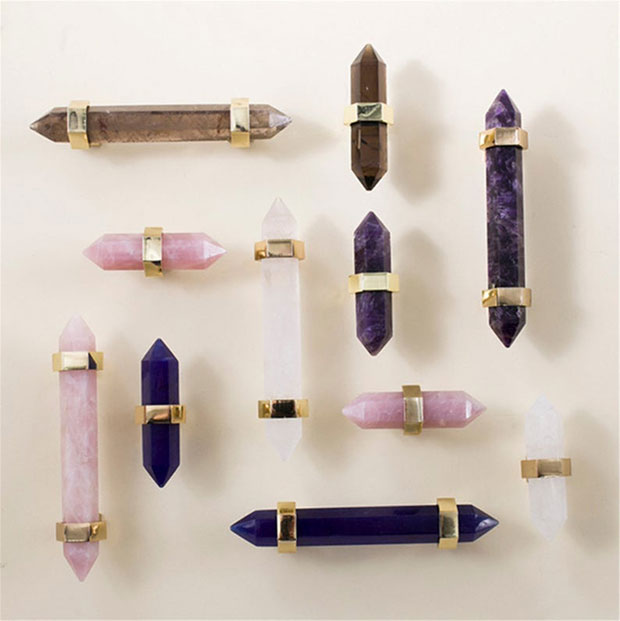 Dreamchinese
If you love crystals and wanted to have an amazing fixture for your homes, this luxury crystal knob is made from brass and natural crystal stone.
Simple T Design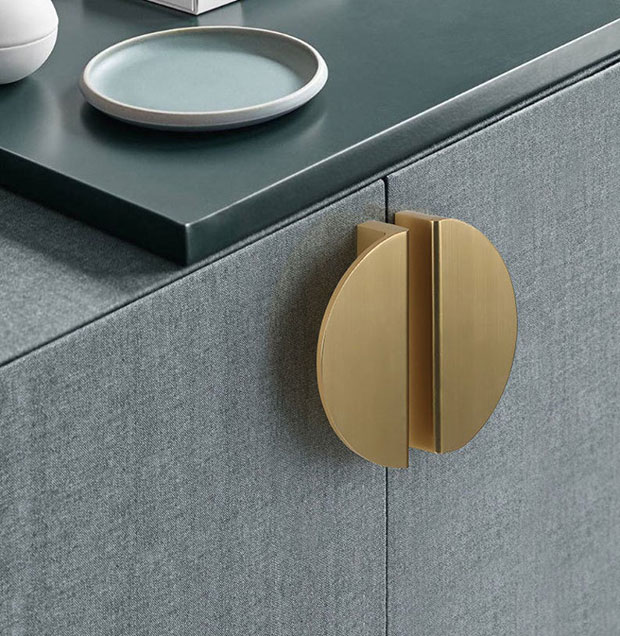 GorgeousDesignHome
For minimalist homes, this simple is a great option to have. The sleek design is quite modern too and is made from aluminum alloy.
Half Sphere Knobs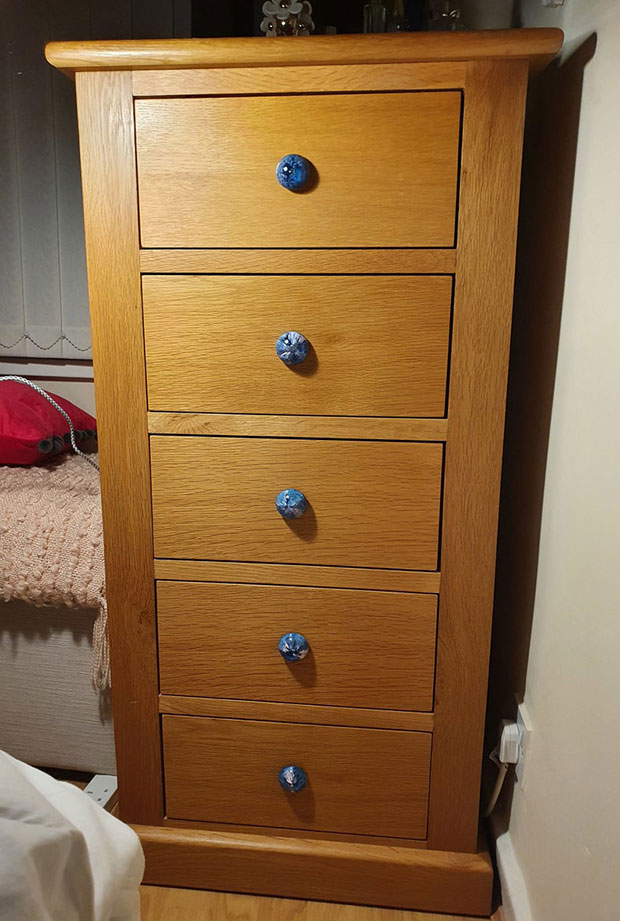 TheCeruleanWolf
This is a customizable half-sphere knob that comes in a variety of colors. It is made from epoxy resin and is the perfect addition to any room that needs a fresh look.
Mermaid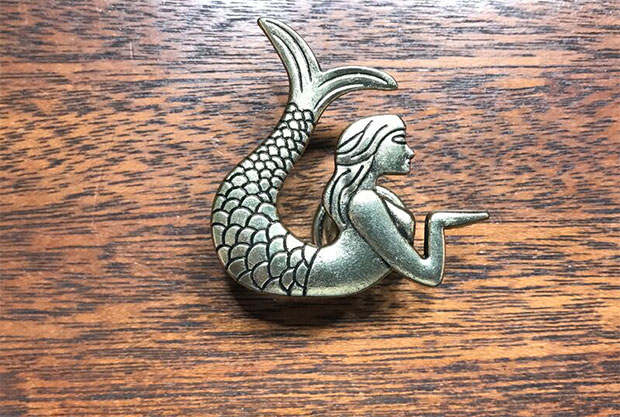 Shabby Restore
Mermaid lovers will enjoy these mermaid knobs made from metal. It's the perfect add-on for eclectic room designs or those with beach themes.
Bow Knot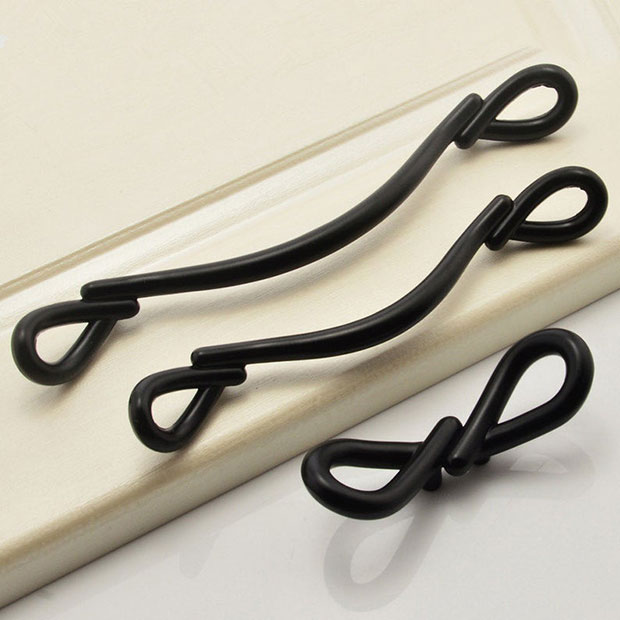 HomewithLiving
Made from zinc alloy, these unique doorknobs are shaped into a bow knot. They come in 3 sizes and comes in black color.
Porcelain Handles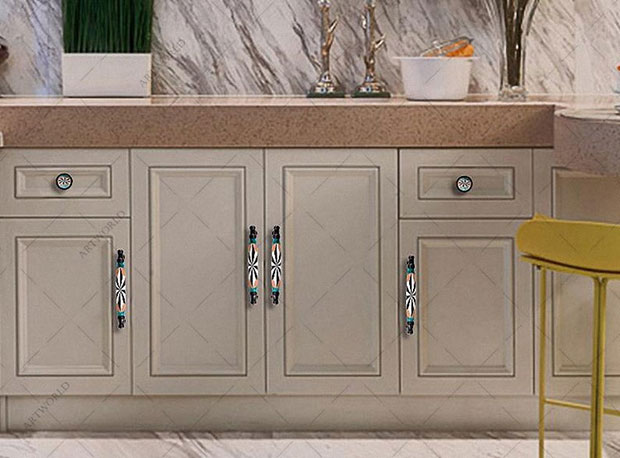 SuppliesArtWorld
Comes in 12 styles to choose from, these unique door knobs are made from ceramic and zinc alloy. The design will definitely add a splash of color to any surface/ furniture.
Seaside Cottage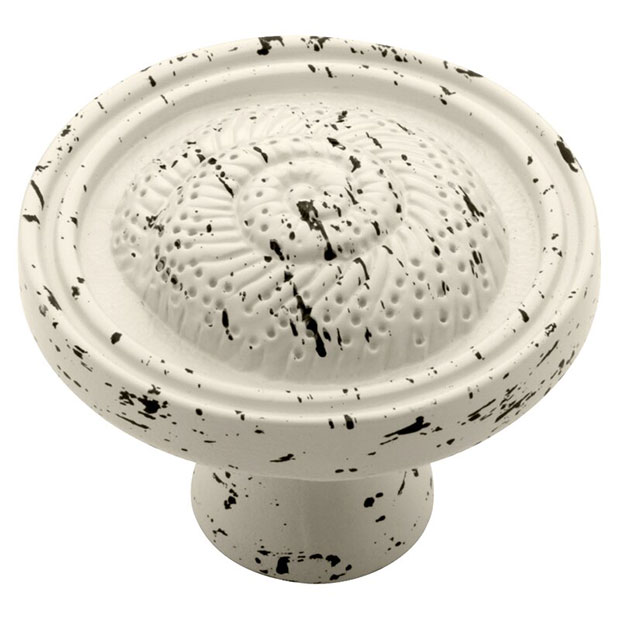 Liberty
This seaside cottage knob is the perfect fixture for any beach-themed room. The knob is made from metal with a vintage antique white finish.
Oval Knob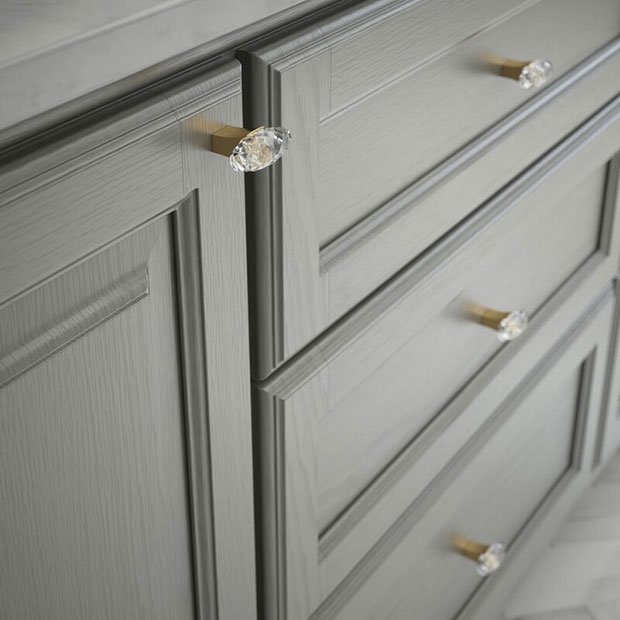 Franklin Brass
Put some class to your doors and drawers with this oval knob.
Amethyst Dresser Knobs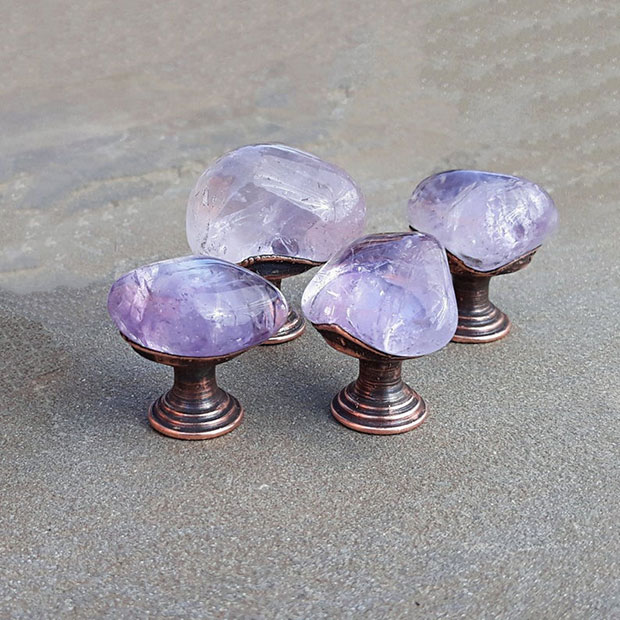 WorkshopOrlovsky
This lovely knob features an amethyst gemstone. The design is artistic and will look great in dressers and even in various cabinets around the house.
Skull Musician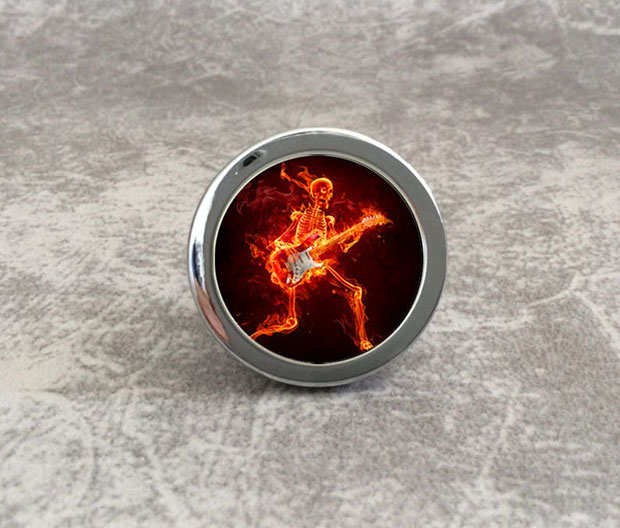 LBFEEL
Music lovers and those who love rock and anything unique will love this skull musician dresser knob. Made from zinc, this knob will look perfect in music rooms and even in bedrooms.
Cloud Knob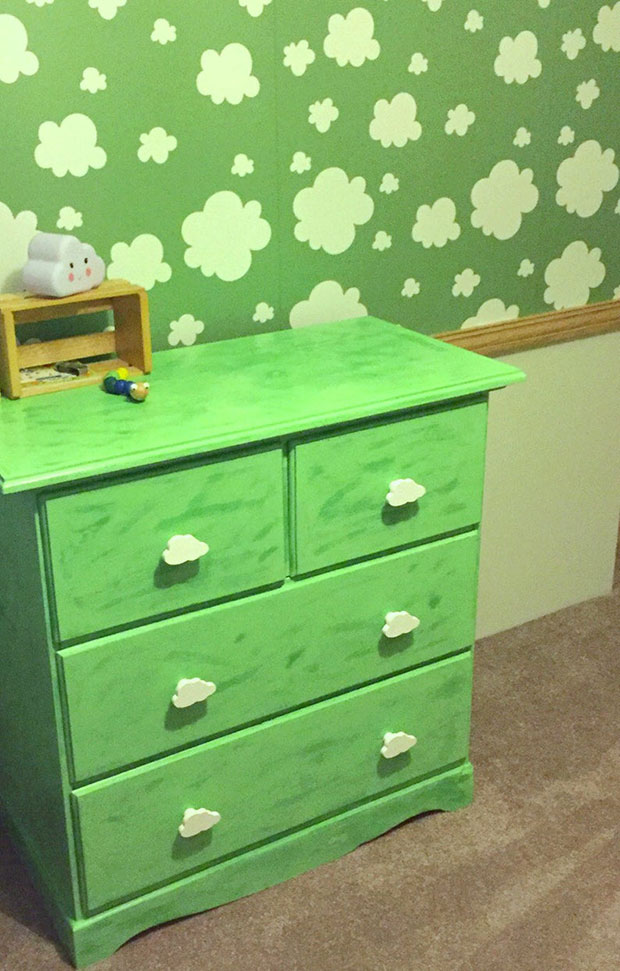 RainbowNursery
Your kid's bedroom will look extra special with this cloud-themed knob on their dressers. The design will look great in any type of bedroom design.
Cat Pull Knobs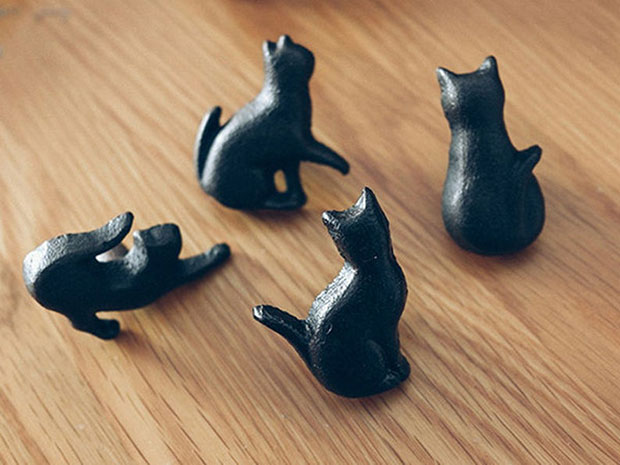 ARoseRambling
Cat-lovers will love these cute and adorable cat-themed pull knobs. The item is made from cast iron which makes them pretty solid.
Vintage Knob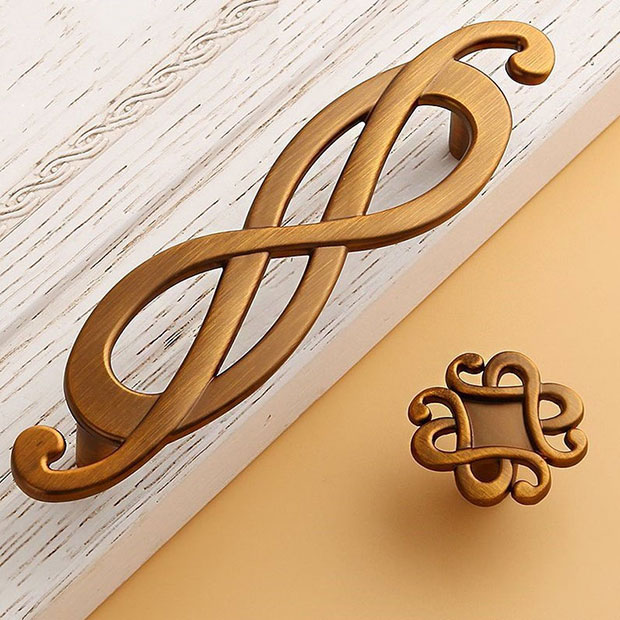 YONGSupplies
This classy cabinet handle has an elegant design that will add soft curves to any room.
Panache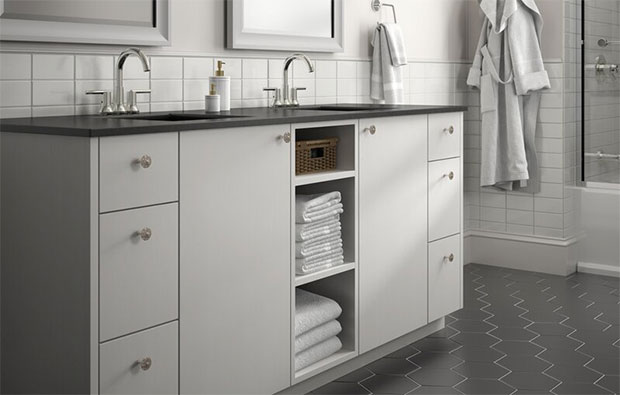 Liberty
Add a novel look to any drawer or door with this panache knob. It has a matte nickel finish that will look awesome with white rooms or those with neutral colors.
Pink Crystal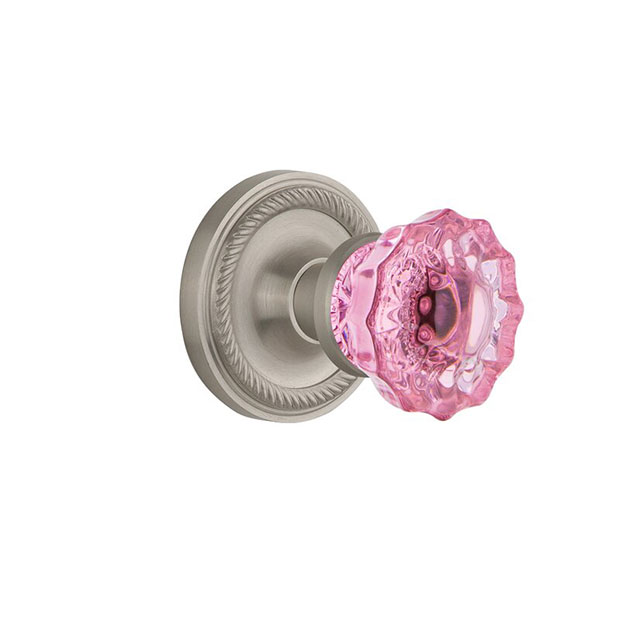 Nostalgic Warehouse
The classy and chic design of these pink crystal unique door knobs adds a feminine touch to any room.
Modern Disc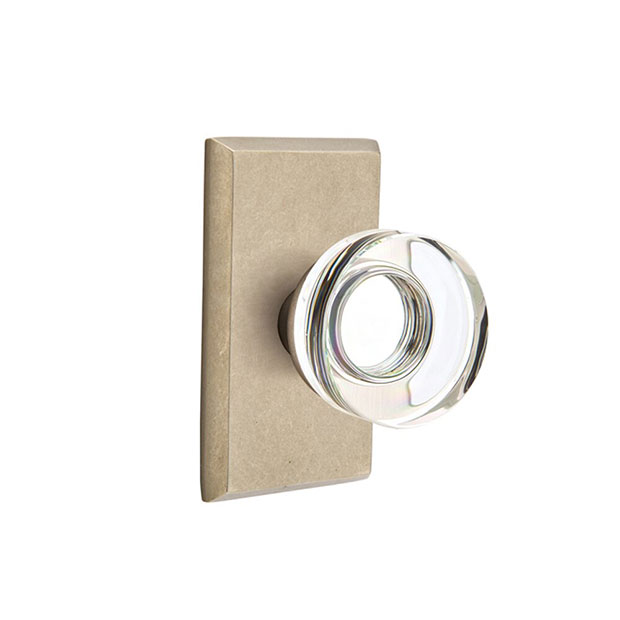 Emtek
These elegantly designed unique door knobs are perfect for doors and closets. The knob is made from crystal and will look great in modern spaces.
White Rose Porcelain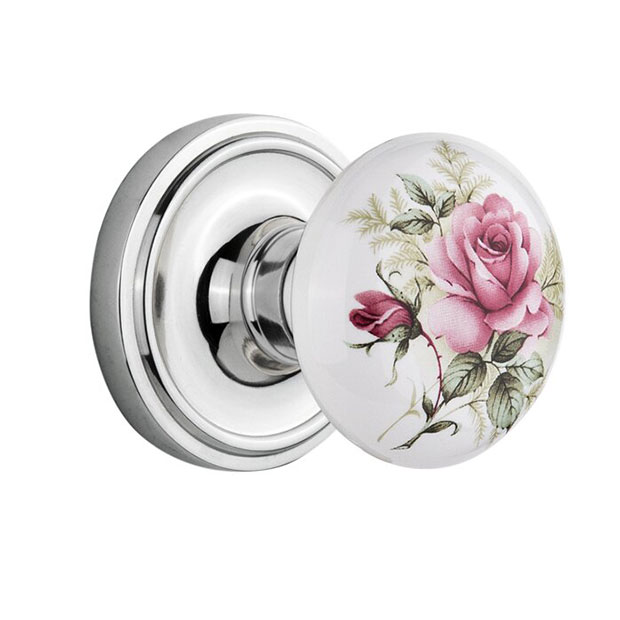 Nostalgic Warehouse
If you love vintage, this white rose porcelain is a perfect choice!
Egg and Dart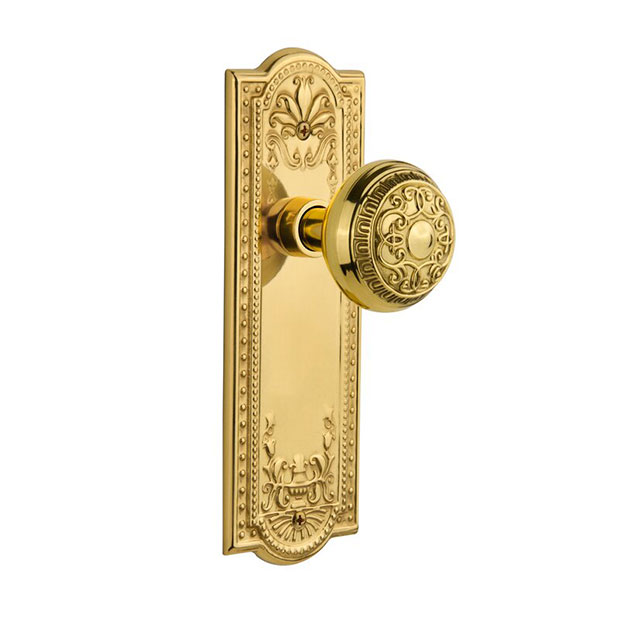 Nostalgic Warehouse
The intricate beaded detailing on this design looks amazing. It adds an elegant touch to the unique doorknob.
Georgian Knob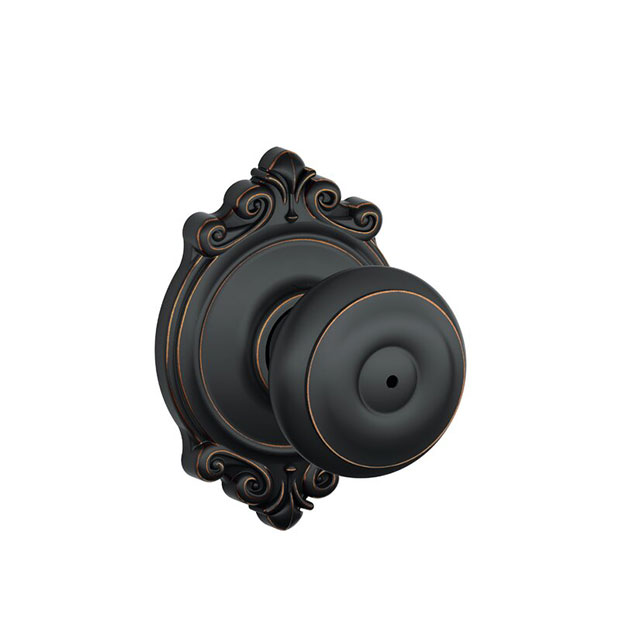 Schlage
The classy and elegant design of these unique door knobs fits well with traditionally designed rooms. It is finished with aged bronze but is available with other finishes.
White Gold Handle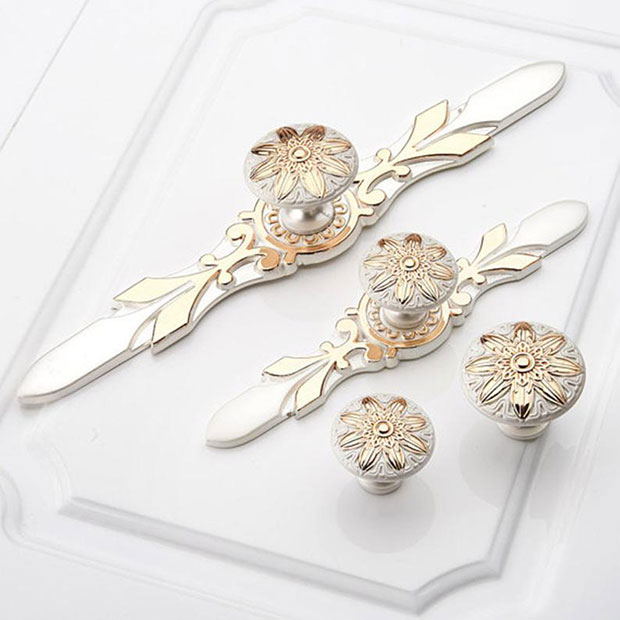 Dreamchinese
Designed with blossoms and in white gold, these lovely and unique door knobs and handles look perfect and elegant.
Utensils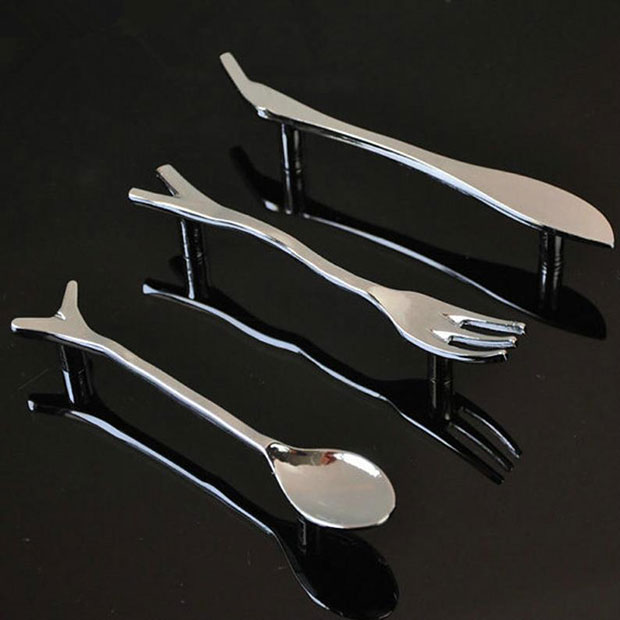 ARoseRambling
Another cute cabinet handles for the kitchen is shown here. The utensils are finished with antique bronze and chrome plated.
Rim Lock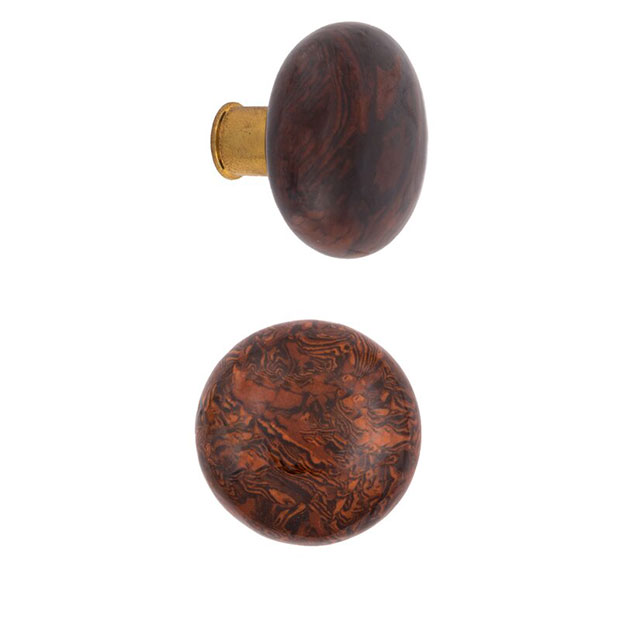 Charleston Hardware Company
Made from brass and porcelain, this rim lock doorknob has an unlacquered brass ferrule finish.
Crystal Chateau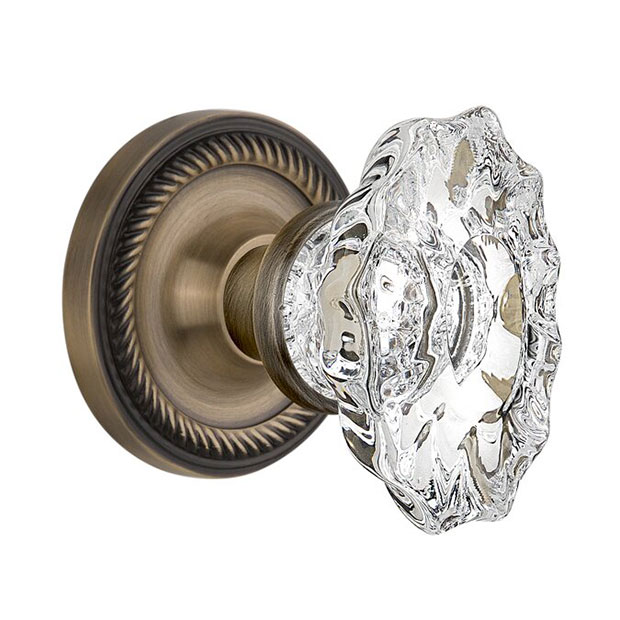 CREDIT
This unique door knobs design has rich detail. Its distinctive shape and brilliant sparkle makes it an eye-catching fixture to have.
Orange Draw Handle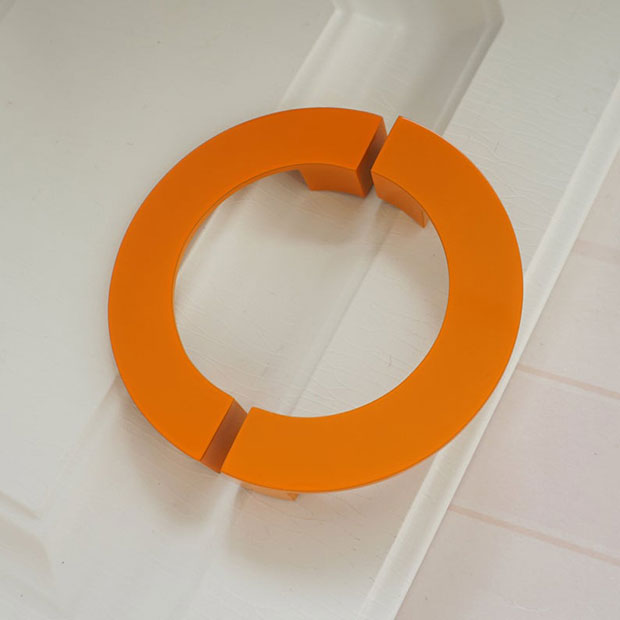 BestHardwareStore
Add a flashy pop of color into your home with these eye-catching semi-circle unique doorknobs.
Handmade Wood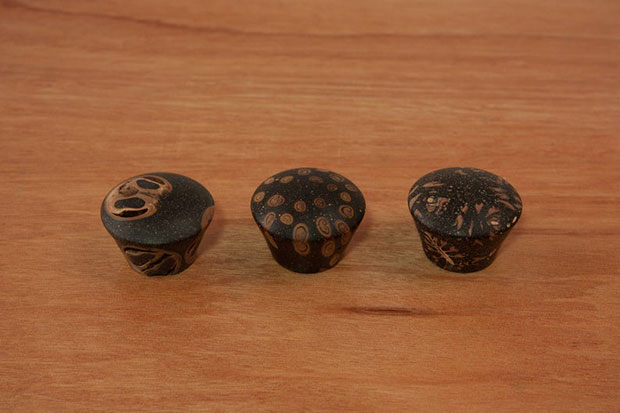 EstherBar
If you are a fan of woodturning, this set of unique door knobs is for you. The items are handmade and are made from natural materials such as pine cones, eggshells, and acorn.
Black Crystal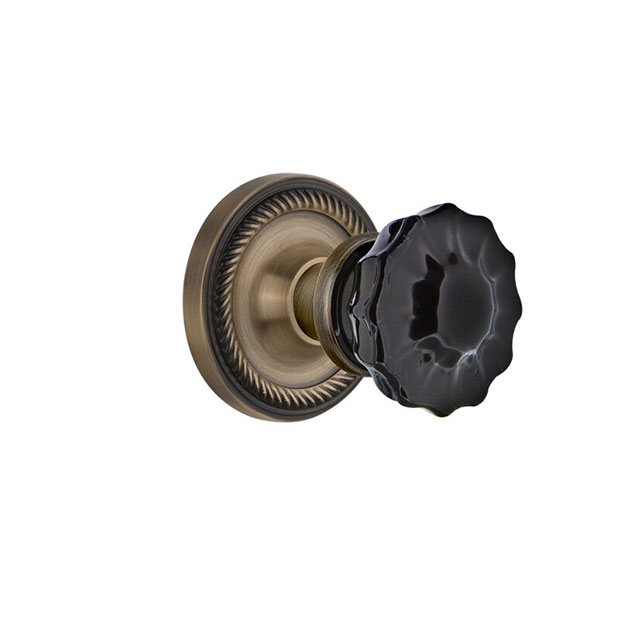 Nostalgic Warehouse
The smoothly-shaped black crystal privacy door knob looks classy and elegant with its antique brass finish.
Hand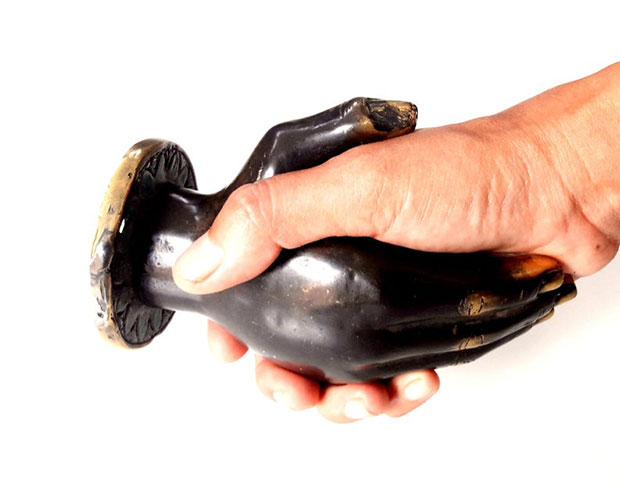 AZZALUNA
These unique door knobs will definitely be an eye-catcher and a novelty with guests. The artistically uniquely-shaped hand is made with bronze and brass among others.
Prodigy Glass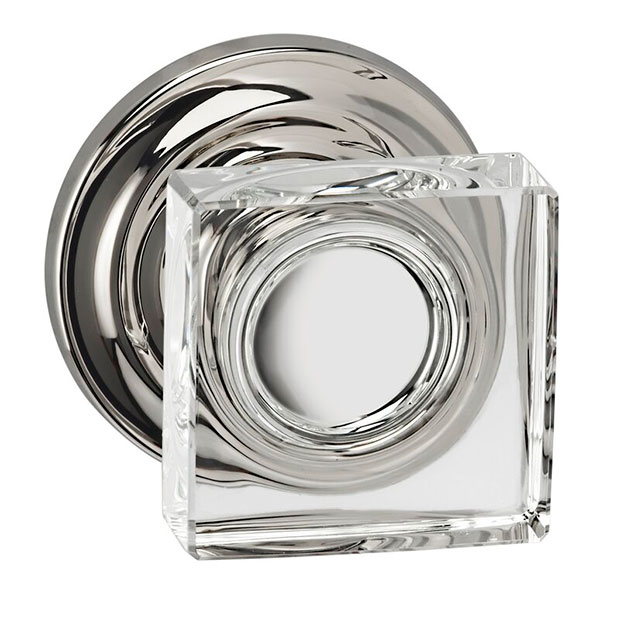 Omnia
The clear crystal design of this door now look amazing and elegant. It is made from brass and crystal.
Emerald Crystal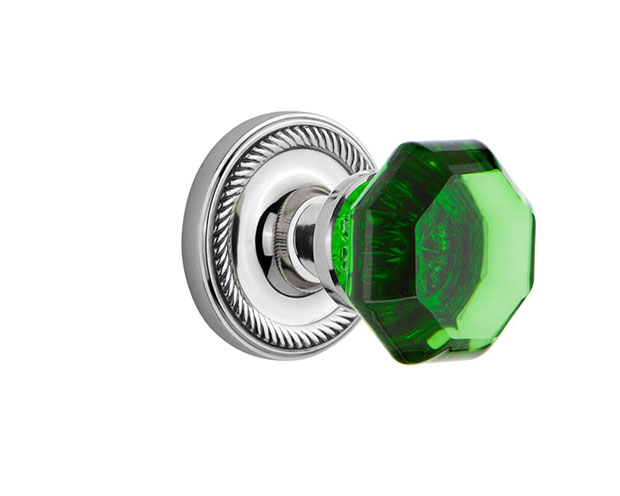 Nostalgic Warehouse
Bring an elegant and luxurious splash of color into your homes with this emerald crystal doorknob design.
Octopus Sculpture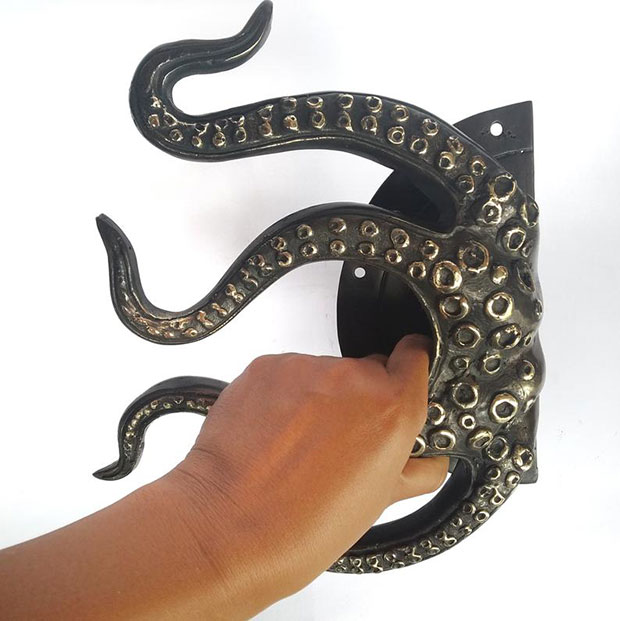 AZZALUNA
Another amazing masterpiece that sea and beach lovers will love. These unique door knobs are a great novelty for guests visiting.
Green Alien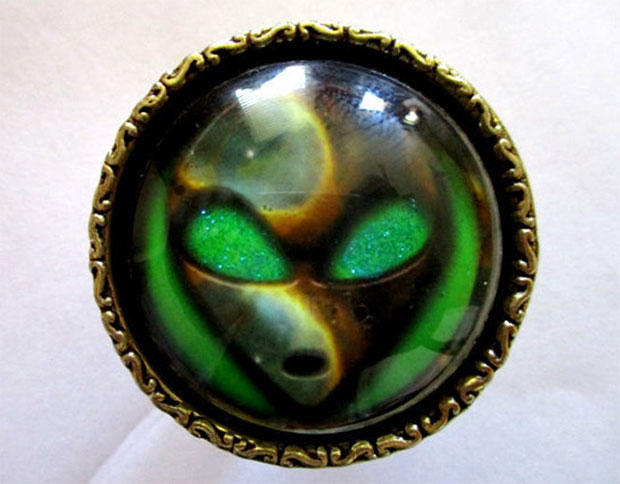 TheCottageKey
If you obsess about space or a fan of any sci-fi movies or books, this green alien doorknob is a cool choice. The item is made from both metal and glass and had small intricate details that you will love.
Have you gotten a good look at the doorknobs and handles above? We hope you did.
So tell us, which one is your favorite?
Like This Post? Pin It!