Extremely Weird Chair Designs You'll Think Twice Sitting On
|
Do you love weird and quirky designs? Well, these unique and eye-turner chair design will leave you laughing, and interested too!
Chairs are important. We use them every day for everything we do from eating to taking a rest. Some may not be that particular with the design of the chairs they are sitting on but others are. That is why chairs come in so many designs.
Well, whatever they look like, they are still chairs. Yet, a chair must be comfortable.
When we speak of chair design, there are chairs with very strange designs. From an octopus chair to a nest chair, you will be amazed that aside from your ordinary chair, there are really out of this world chairs like the ones you will see below.
1. Beautiful Mess
You will never think that this is a chair for in one angle it looks like a horse while on a different angle, it may appear like a lobster caught up in weeds. But this is a chair named Beautiful Mess designed by Alejandro Cerón.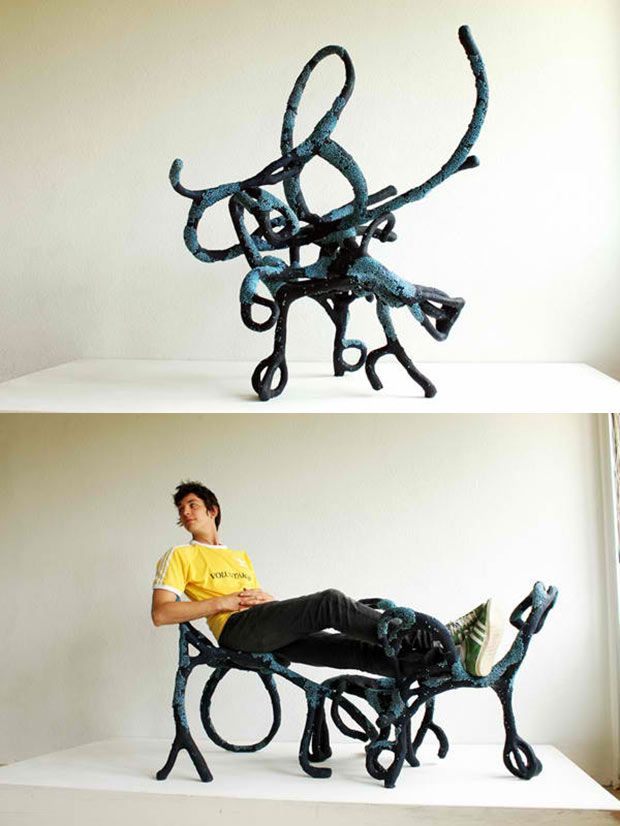 yankodesign.com
2. Bloom Chair
Be like Thumbelina as you sit on this beautiful Bloom Chair that looks like a blooming flower.
I must say, this will work well with a house filled with gardens or even the green loft.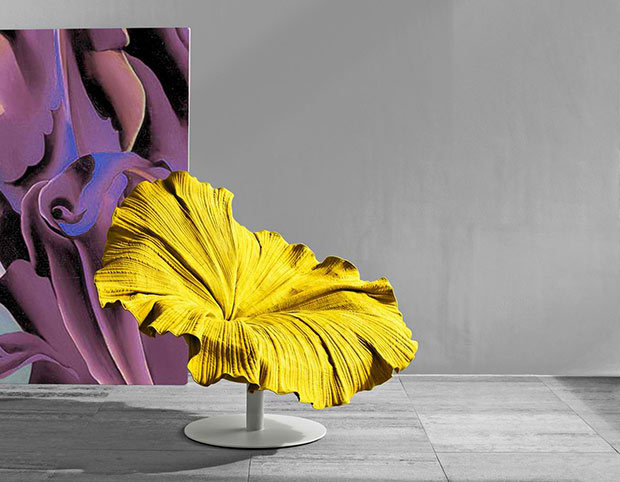 kennethcobonpue.com
3. Loops Chair Design
Sophie De Vocht designed the Loops Chair which is a combination of a chair and a carpet.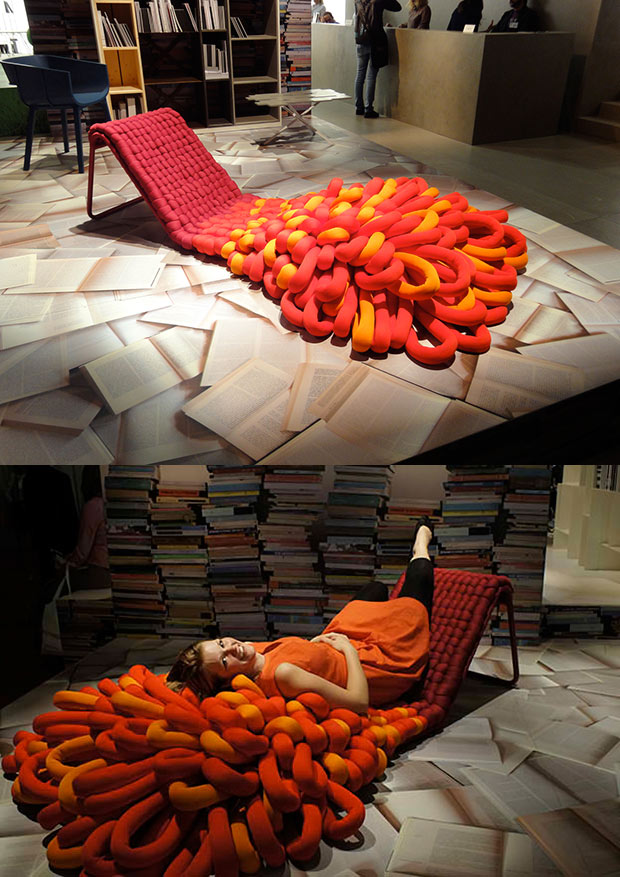 sophiedevocht.com
4. Octopus Chair
We are not sure if you will like to sit on this Octopus Chair 'coz it looks like it's going to wrap its tentacles on you anytime!
But this would look great with a room filled with aquariums, don't you think?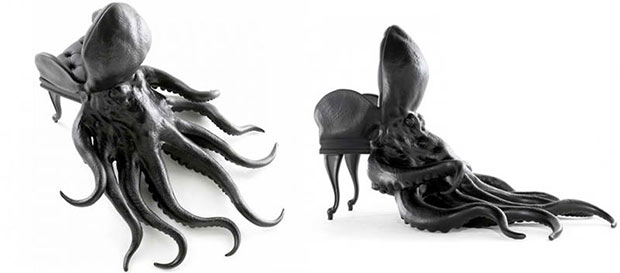 max-riera.squarespace.com
5. Cut Chair Design
One will feel like falling from this Cut Chair! But it is actually just an optical illusion from Peter Bristol's design.
This will be a playful addition to a kid's bedroom!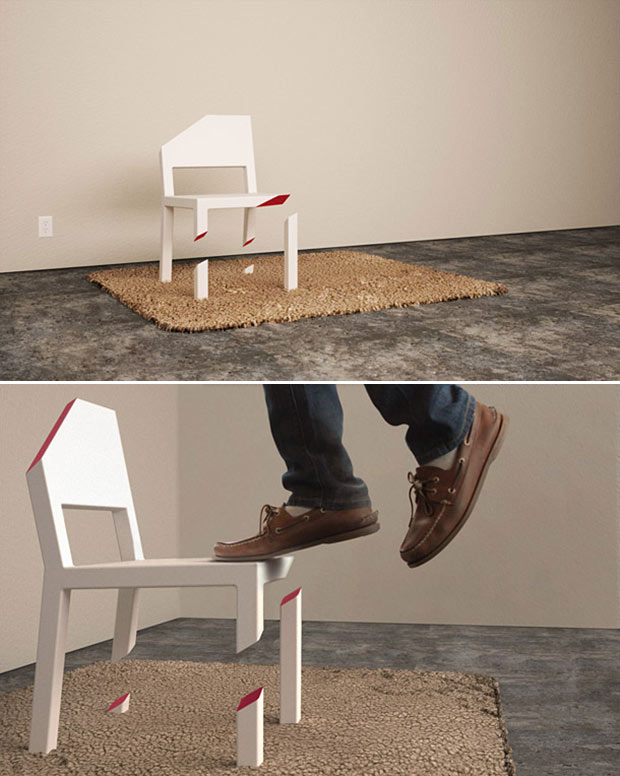 peterbristol.net
6. The Empty Chair
The back of this chair is a five-meter ladder. The Empty Chair refers to Chinese Nobel Peace Prize winner Liu Xiaobo who wasn't able to accept his award in person since he was imprisoned.
We wonder if this could fit a room or just for gardens, though.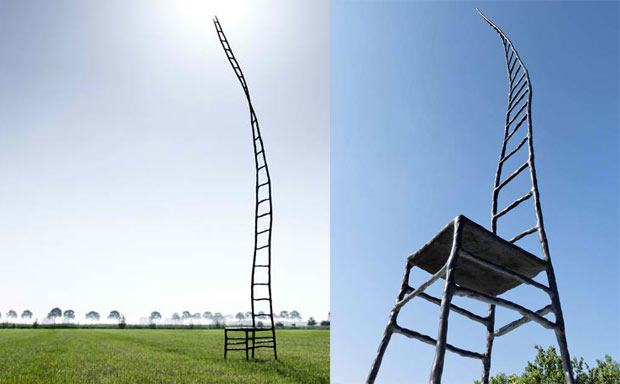 maartenbaas.com
7. Selfportrait Chair
This Selfportrait Chair is designed by an introvert student Ka-Lai Chan who couldn't express her emotions because her peers ridicule her. The odd blobs on the chair represent those emotions.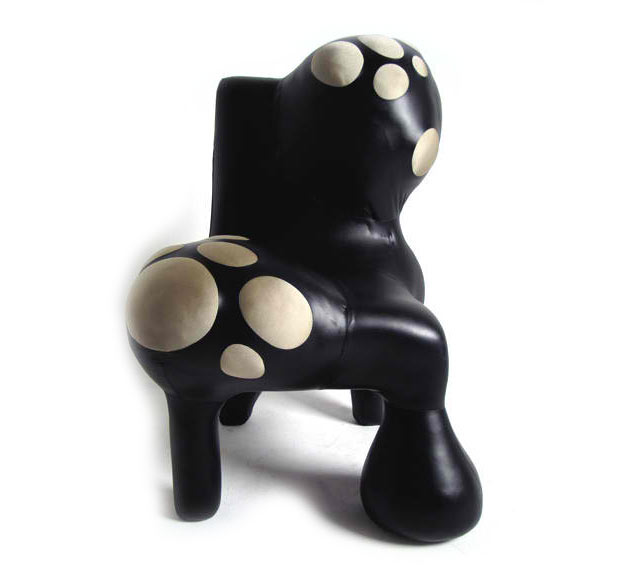 kalaichan.nl
8. The Atar Chairs
The Atar Chairs are designed by students Christian Andrés Parra Sánchez, and Juliana Andrea Mosquera creating a fantasy of optical excellent proportions with natural and industrial appeal.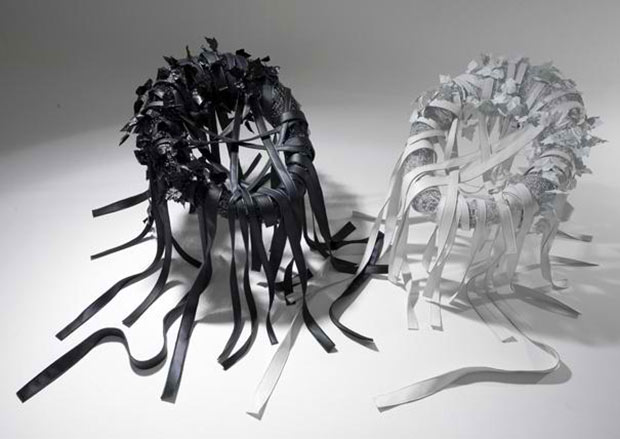 yankodesign.com
9. Burst Chair
The Burst Chair by Oliver Tilbury appears like bursting with pines as a stand. We wonder if you can flip the chair over and still be able to hold your weight.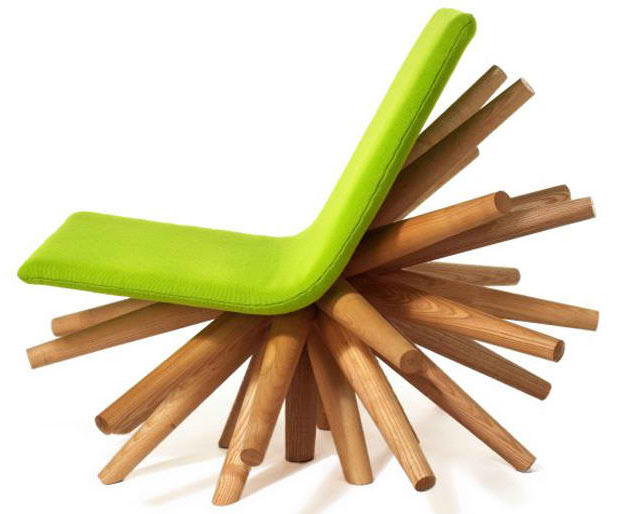 olivertilbury.com
10. Dance Chair
You'd feel like dancing once you see this Dance Chair but you will dance while sitting!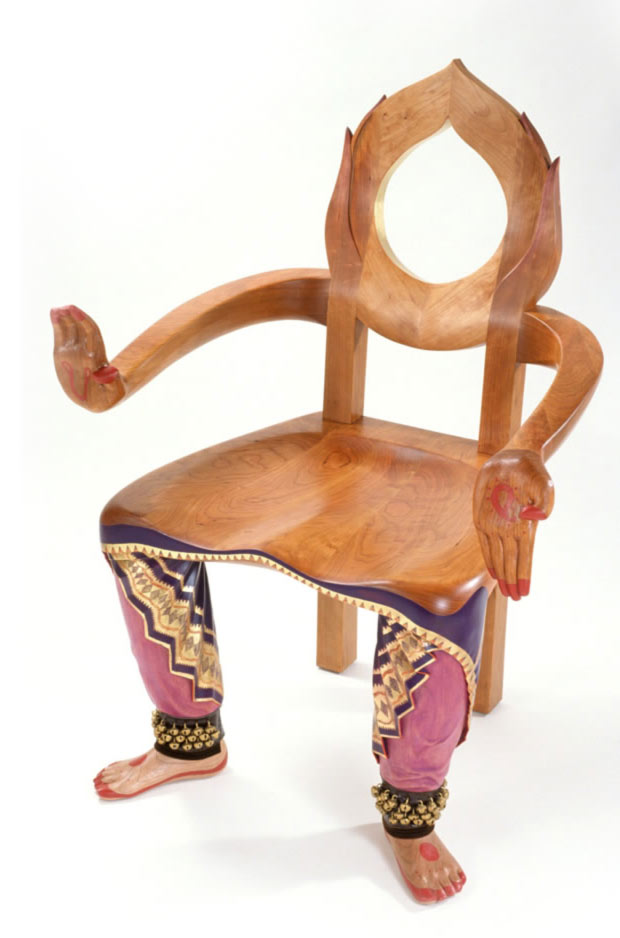 chrysaliswoodworks.com
11. Tak Sofa
If you want to feel like a bird or a chicken while sitting on your chair, then this Tak Sofa will no doubt give you that strange feeling.
We think this might require much floor space though.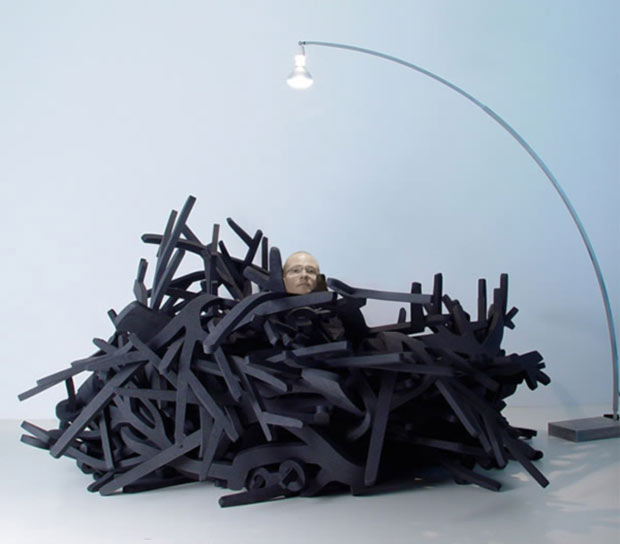 tjep.com/studio
12. Chair 1969
Allen Jones designed this chair made from acrylic on glass fiber and resin with perspex and leather. This is just called as the Chair 1969.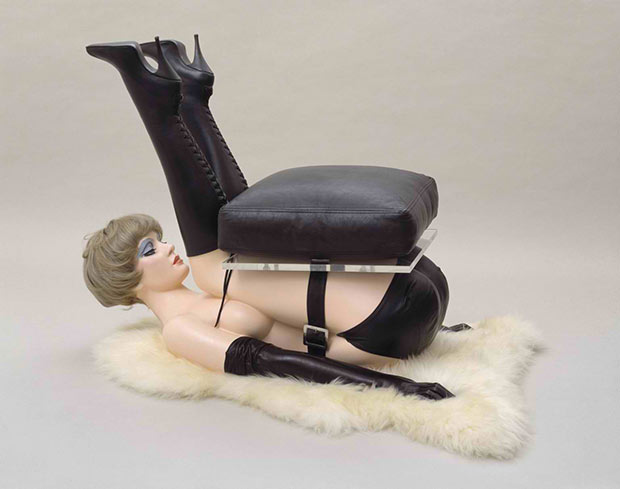 tate.org.uk
13. Tunnel Chair
The Tunnel Chair is made from bending metal tubes with wrapping elastic bands closed with a Velcro.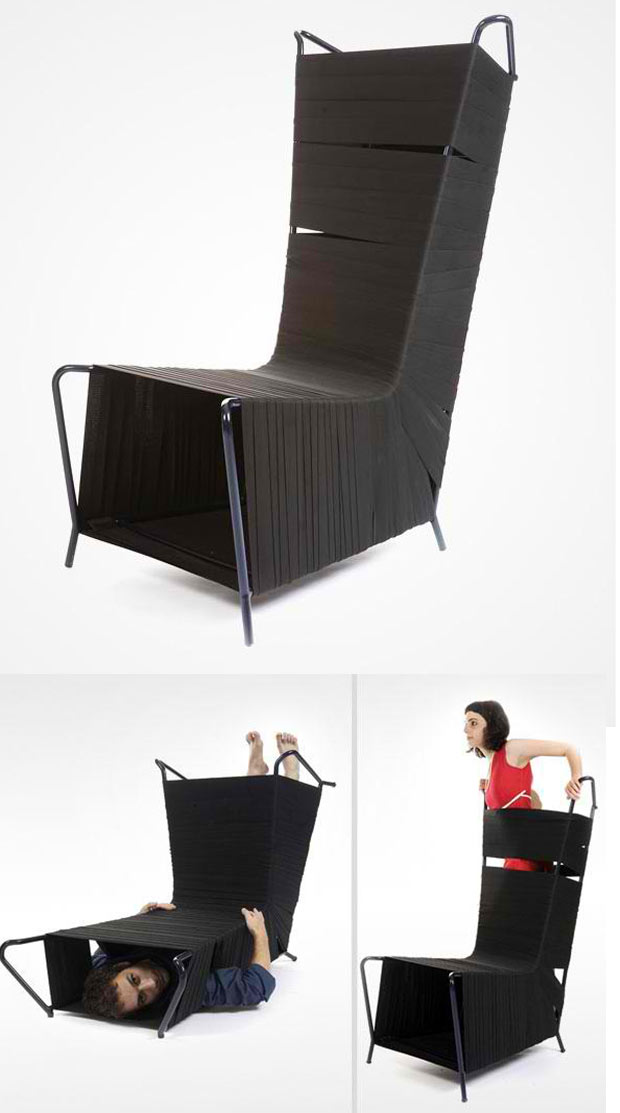 nogaberman.com
14. Walk – Don't Walk Chair
Looks like this chair is designed for Dexter's Laboratory. This Walk – Don't Walk Chair has galvanized, heavy-duty feet. The Walk-Don't Walk sign works with the use of a remote control.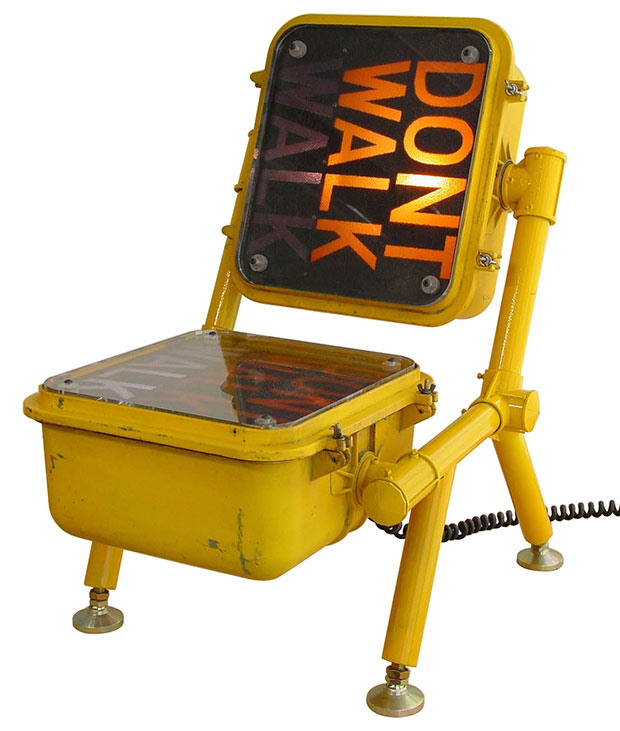 elitechoice.org
15. Birdy Chair
Sit like a bird or sit on a bird with this Birdy Chair. This is super cute!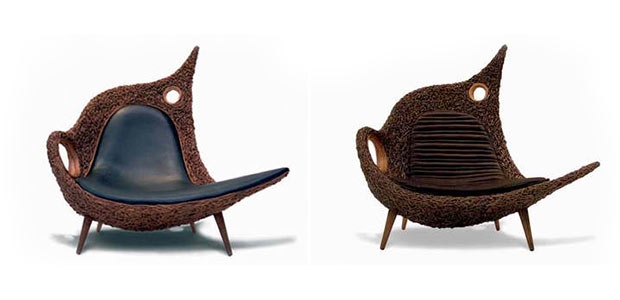 homebasic.de
16. Prickly Chair
Would you sit on a Prickly Chair? Well, if it's pink and stylish like this, you might!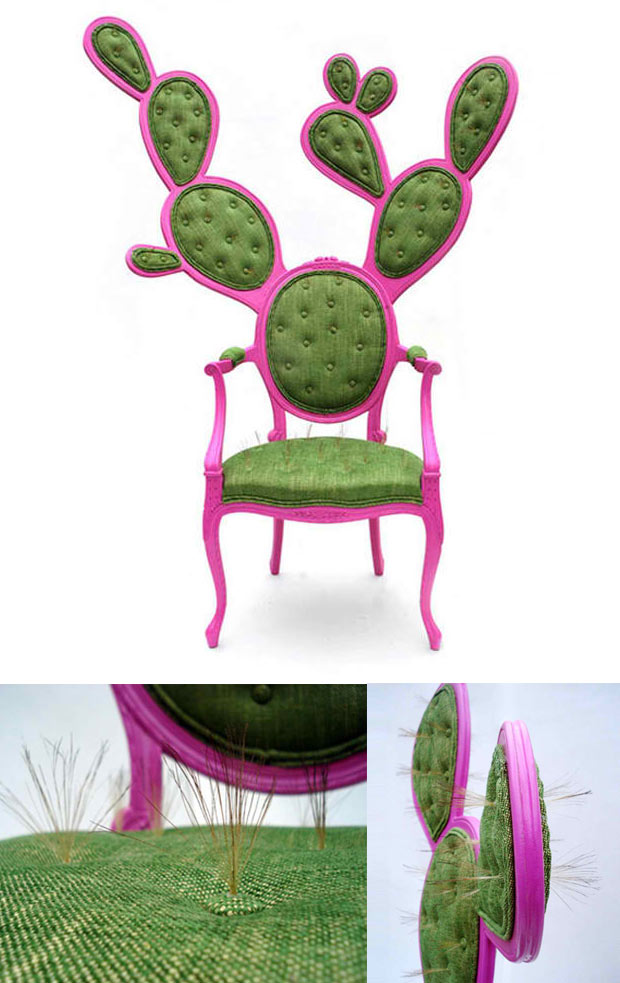 valentinagw.com
17. Coffee Chair
Restaurants and cafes will look great with a Coffee Chair design. This chair took the silhouette of a coffee mug with a handle good for hanging pieces of stuff.
The chair is just perfect for coffee lovers out there.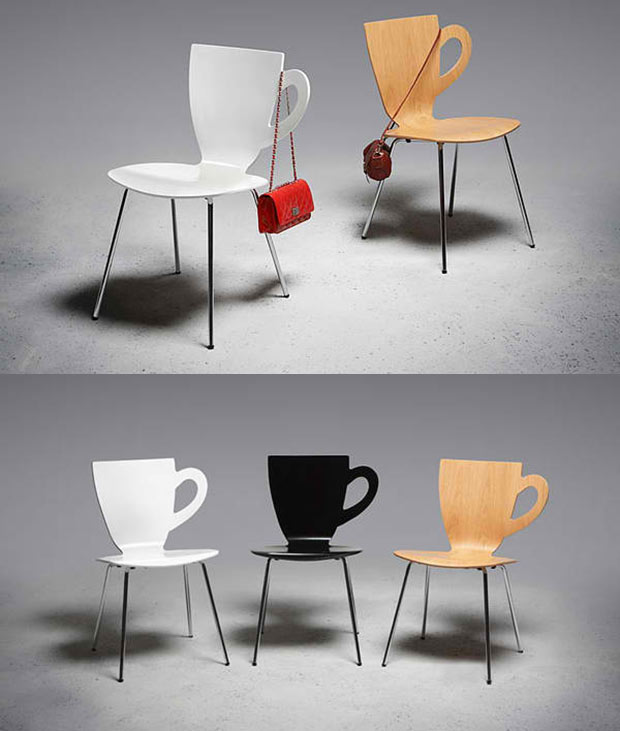 hewasborn.com
18. TubeMe Chair
Create your own style with the TubeMe Chair from its tube pillows which can also be made as upholstering for sleeping.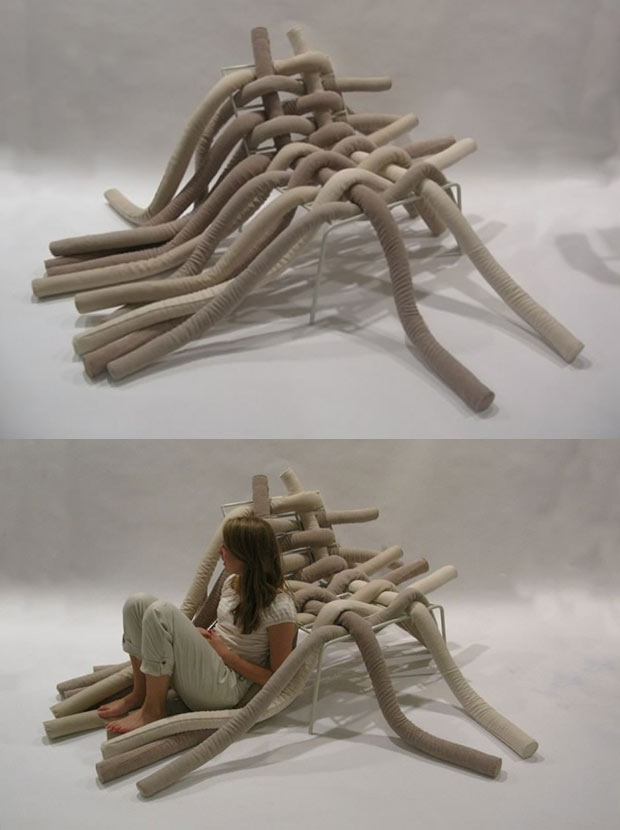 stockholmfurniturefair.se
19. Nest Chair
Obviously, the Nest Chair is inspired by a bird's nest. This one looks better than the other nest chair design in the list.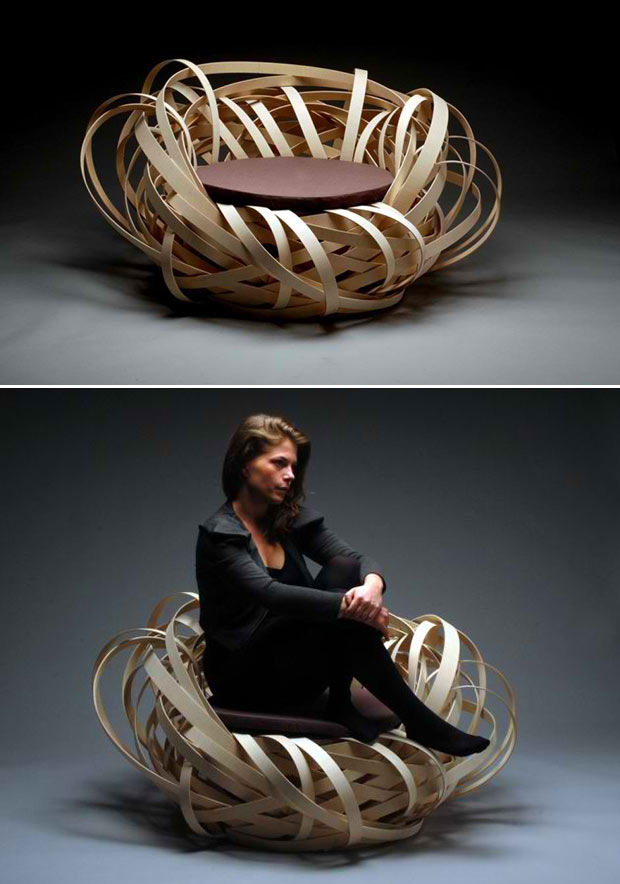 ninabruun.com
20. Upside Down Chair
Made from an inverted willow tree, this Upside Down Chair has to entwine mass of twigs to support it.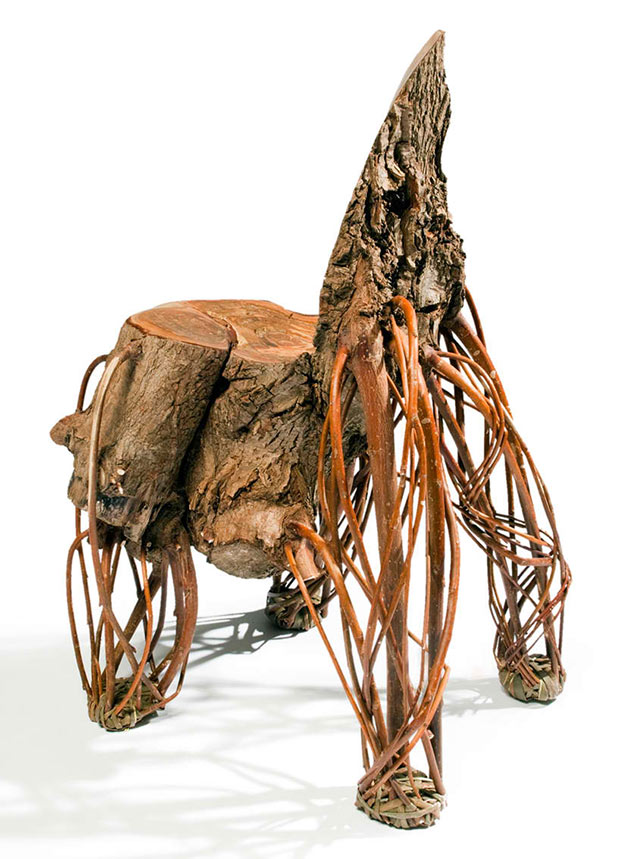 floriswubben.nl
Some of the chairs in the list are beautiful aside from being weird. If you add these to your space, you will surely get a lovely interior with some odd touch to it.
Have you chosen a chair design that will fit your style and taste?