55 Bohemian Living Room Designs for the Carefree Homeowners
|
When it comes to living room designs, functionality has taken priority over aesthetics. So, modern and contemporary designs are the more common and popular choices. On the other hand, bohemian living room designs are not all too common.
Though, due to its free-spirit theme and individual expression, this design style is becoming increasingly popular lately.
What makes a bohemian living room?
While the main theme of bohemian living room designs is "free spirit", that's vague enough to actually answer the question of what makes a living room bohemian.
Bohemian living room designs are for the risk-takers, what with the playful and bold colors, textures, and patterns. Where modern and contemporary designs most of the time take on a minimalist approach, the bohemian design embraces maximalism. It's a risk that not many take as it involves embracing design and décor from cultures around the world. Hence, why it's been thought of as a "free-spirited design".
How do I style my boho living room?
There are essential characteristics that make any interior design bohemian. In terms of styling your living room, here are some things that could help:
1. Color palette
There is no one standard color palette for bohemian style because bohemian style is all about deep shades, bright tones, earthy colors, or any mix of those. Some have metallic and jewel tones. Some variation styles, like boho-chic, would make good use of white walls as a blank canvass or backdrop to display macrame or natural-dyed tapestries.
2. Textiles and pattern
In many bohemian living rooms, you will find assorted kinds of fabric made of burlap, silks, chenille, sisal, and velvet. A colorful combination of throw pillows and blankets is often found in these places too. This is because, like with colors, bohemian living room designs also like to mix it up with textiles and patterns. Be creative and do some layering with your assorted rugs.
3. Global influences
One of the biggest characteristics of a bohemian interior design is the global influence it has. As mentioned above, it embraces cultures around the world. Persian area rugs and Cambodian Ikat are usually common in bohemian living room designs. You can even display heirlooms, handmade crafts, souvenirs, and such from around the world.
4. Worn and natural
Along with the earthy colors, the bohemian style has that look of being worn and natural. So, you should see some vintage décor, more or less.
5. Plants
That natural look also extends by having some greenery around the living room. You can include an assortment of succulents and house plants. This helps in improving the mood and air quality of your space.
6. Furniture
Like with many other things in bohemian living room designs, a mismatch of furniture is something that you can find. Though furniture is typically low in this style, you can have furniture pieces of various heights and colors to give the living room a casual look.
In many bohemian living rooms, rattan furniture is quite popular. You will also find chaise beds and Moroccan poufs. You can also go and find furniture pieces that have colorful and patterned upholstery, especially if you are aiming for a maximalist bohemian style.
7. Lighting
Ambient lighting, even from flashy lighting fixtures, is welcome in bohemian living rooms that complement well with the warm and natural atmosphere that comes with a boho theme.
Flashy chandeliers, floor lamps, candles, pendant lights, lanterns, and string lights alike are great choices for bohemian design. You can even mix and match these.
Now, take a look down below for some bohemian living room designs for the free-spirited folks out there!
Private Residence Rochester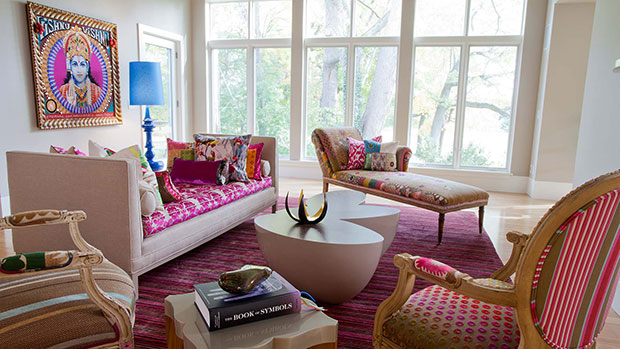 Leighton Design Group
Right off the bat, we have this colorful living room. Though interestingly, this color is strictly within the limits of the rug.
Modern Spanish
Even with the more focus on modern sensibilities, you can find some bohemian-inspired charm with the furniture and textile choices. This gives this living room an even more interesting overall look.
Desert Glam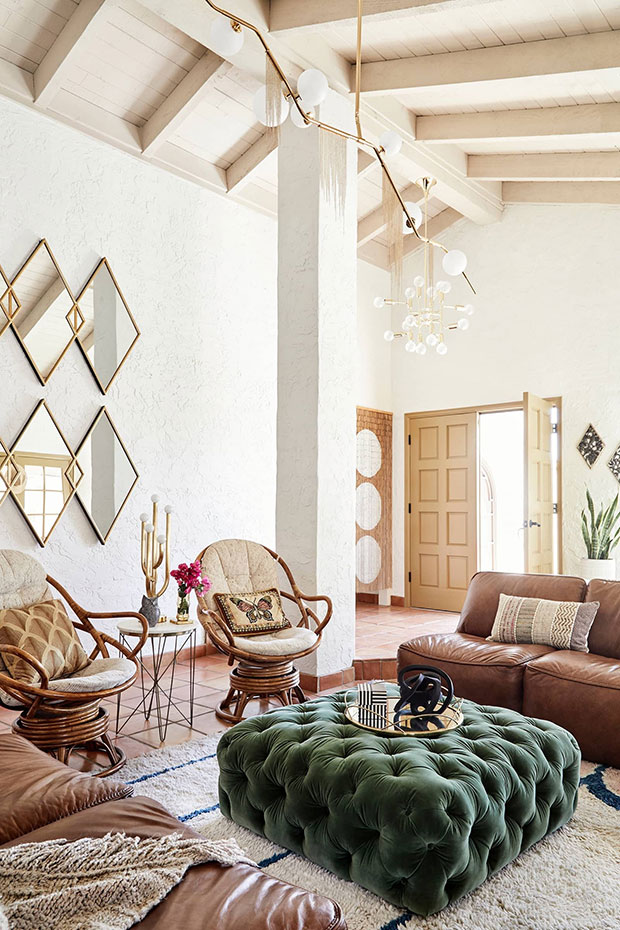 This mix and match of furniture styles completely body what bohemian living room designs look like in that aspect.
Van Norden Lodge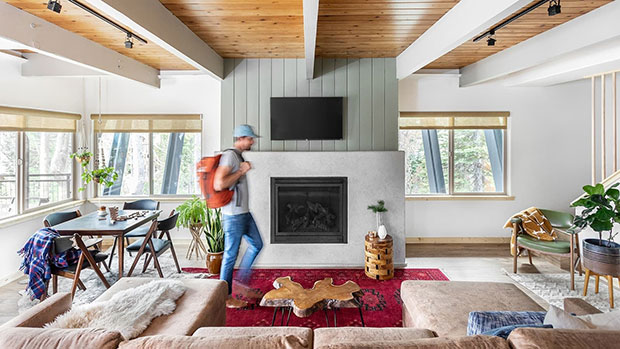 This area rug easily becomes the focal point in this living room. It is complemented well by the unique coffee table design, highlighting the bohemian inspiration.
Hollywood Bungalow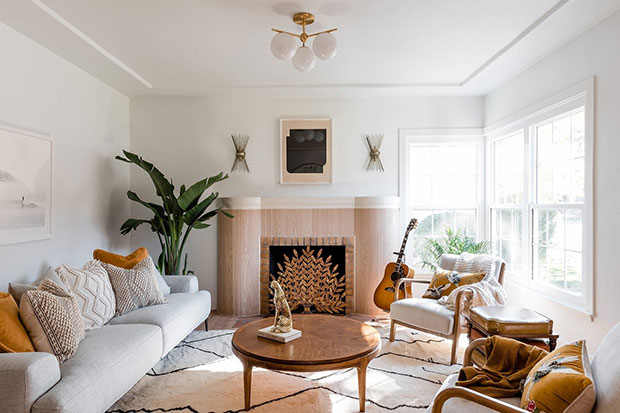 Colossus Mfg.
At first glance, you can quickly see the dynamic in textiles and patterns in this particular living room.
Outer Sunset Apartment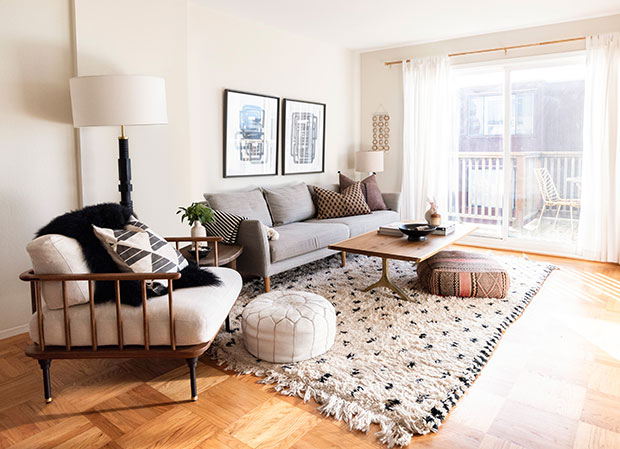 The poufs and rugs are great complements to each other. With the modernity in these furniture choices, it creates a refreshing look.
Common Street Apartments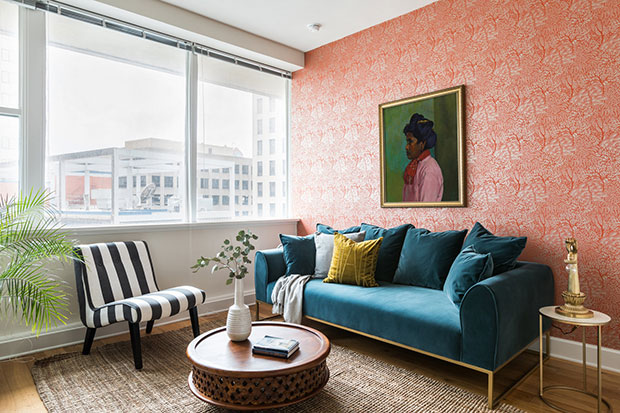 Sun Soul Style
A wonderful accent wall is a great start to highlight the bohemian style of your living room. For bohemian living room designs, you should consider getting interesting coffee table designs like this.
Lido House Hotel – Collins Cottage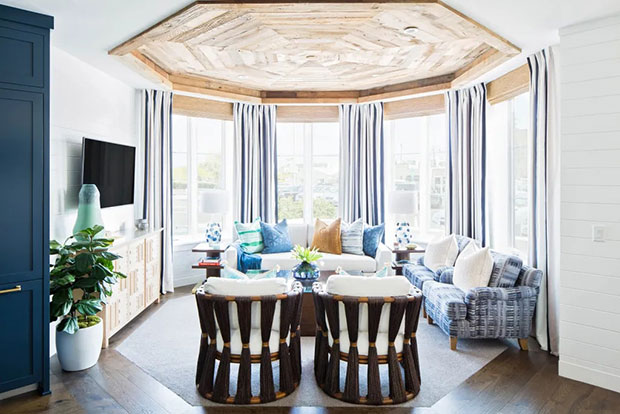 Blackband Design
Rattan chairs like these are great choices for bohemian living room designs. They have enough of a modern charm in them to keep up with the day and age.
Montlake Modern Bungalow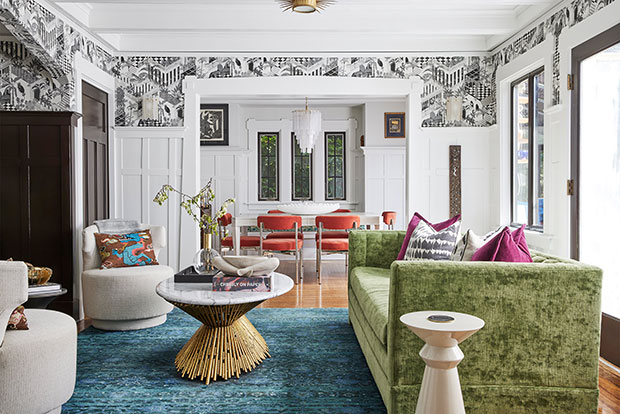 Pulp Design Studios
There is no coherence in the color scheme of this living room, though the velvet texture is a consolation. In addition, this coffee table design is definitely doing its job as the focal point.
West Chelsea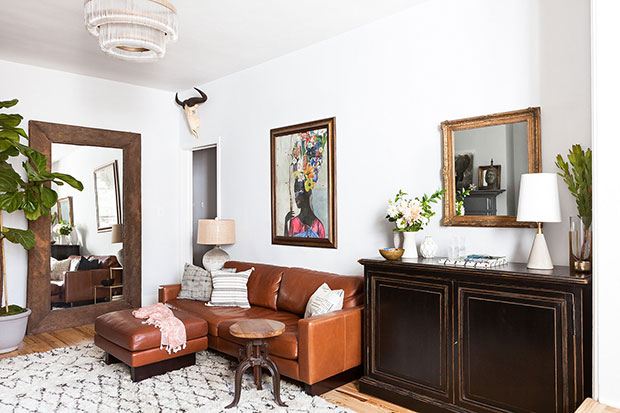 One of the aspects you won't miss in bohemian living room designs is the casual atmosphere present. The vintage furniture and interesting décor pieces come together for that casualness.
Rockingstone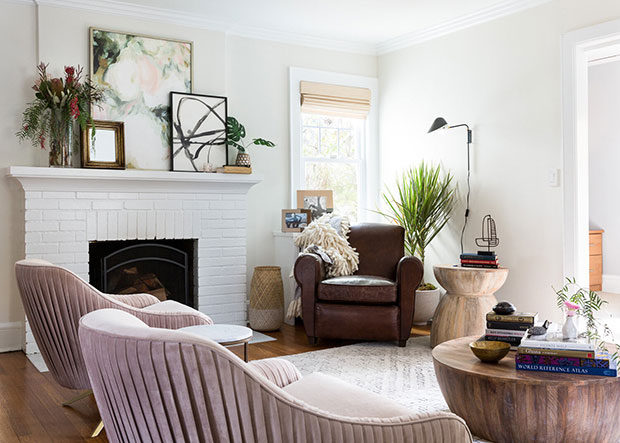 The coffee and side tables are perfect handmade crafts to complete a bohemian look in this living room.
Stick Victorian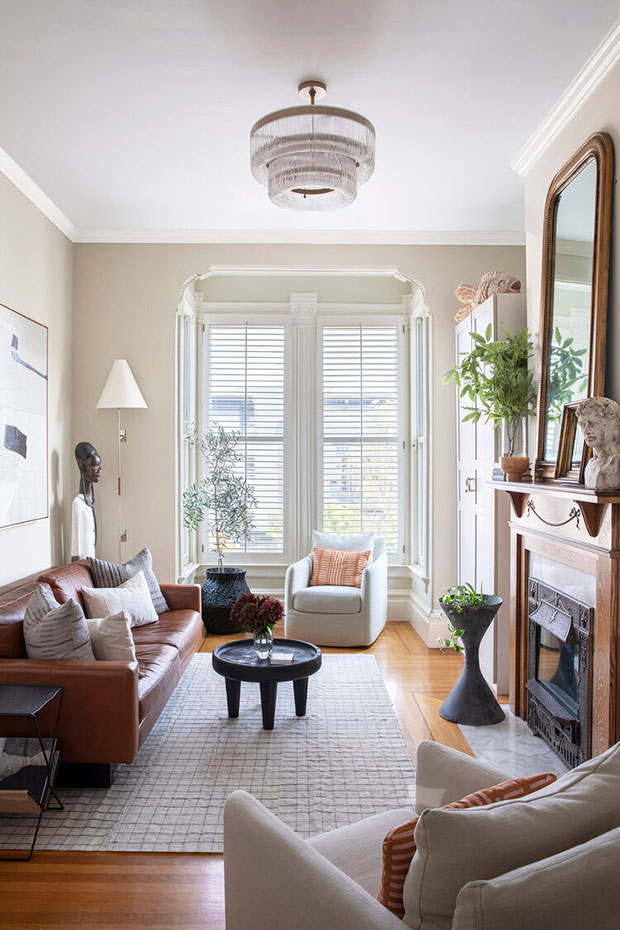 Lorla Studio / Vivian Johnson
The different sculptures definitely embrace that multicultural aspect of bohemian living room designs.
Highland Park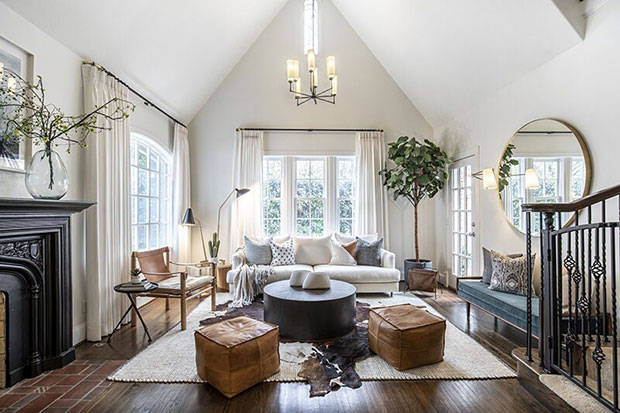 The rug layering and poufs are nice choices to get that casual and cozy feeling, in addition to the warm, earthy colors and greenery.
Los Angeles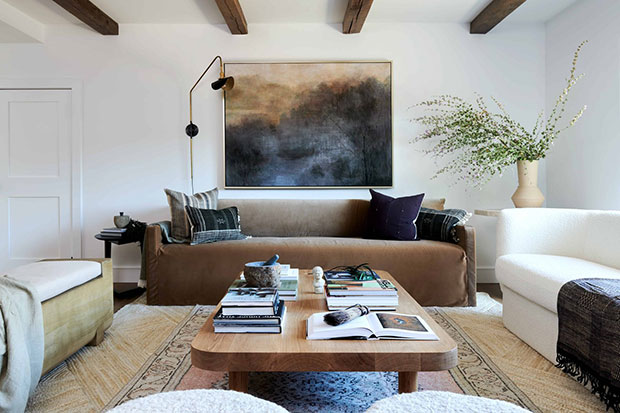 This living room has some interesting furniture choices that all come together for a refreshing casual ambiance.
University Park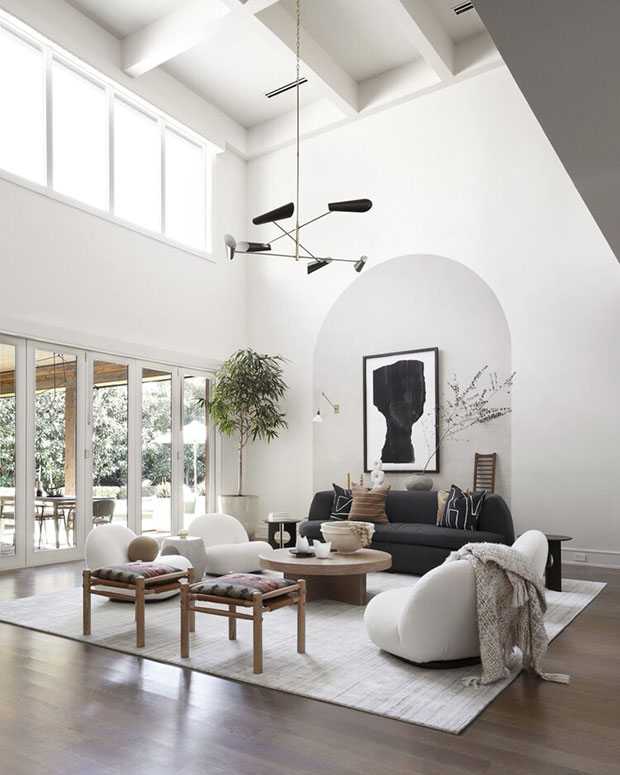 The low furniture pieces capture a casual and relaxed atmosphere around the room, in addition to all the unique décor.
California Casual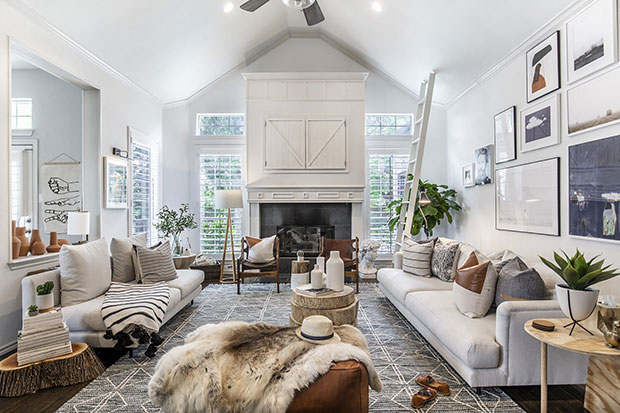 Urbanology Designs
Though this living room lacks the pop of colors, it still manages to capture a maximalist bohemian style what with all the décor pieces. Also, take notice of the tree stump that is coolly used as a side table.
Villanova Forever Home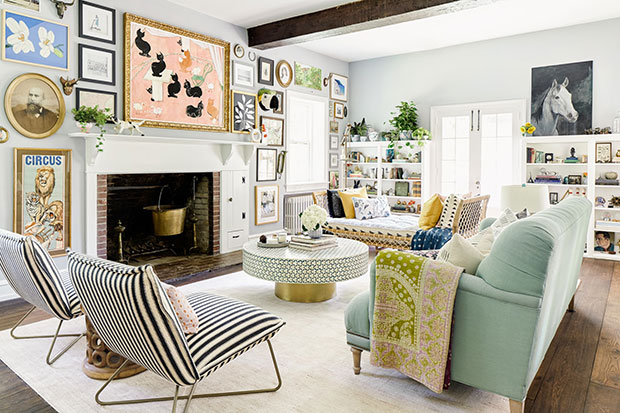 Unlike the living room above, this one embraces the pops of colors all around. But similarly, they also embrace the many decorative pieces.
Very Vibrant Victorian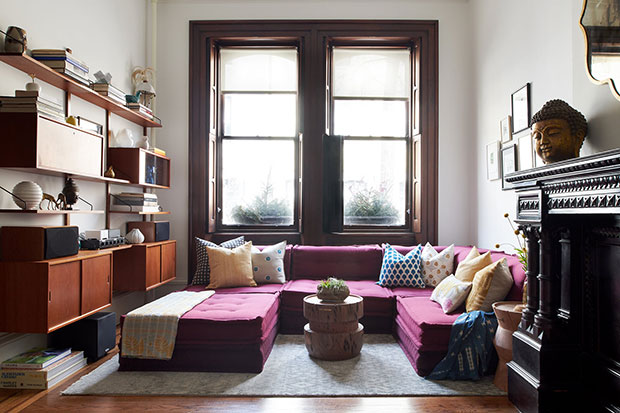 Even with the casual setting, the vibrant red couch somehow manages to bring some semblance of glam.
Bold Bejeweled New Build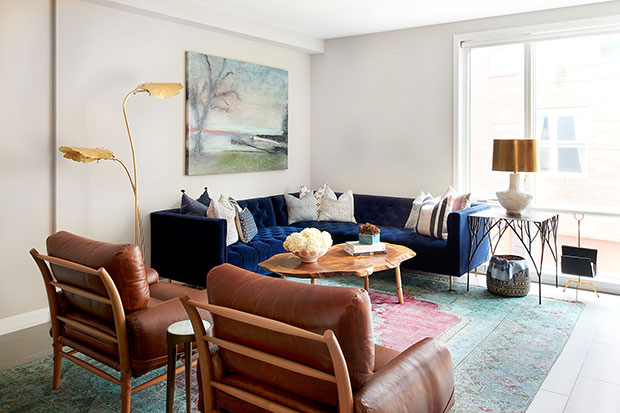 The flashy lighting fixtures and this area rug are quite the eccentric combination, but they somehow make it work together.
Green Envy with Audubon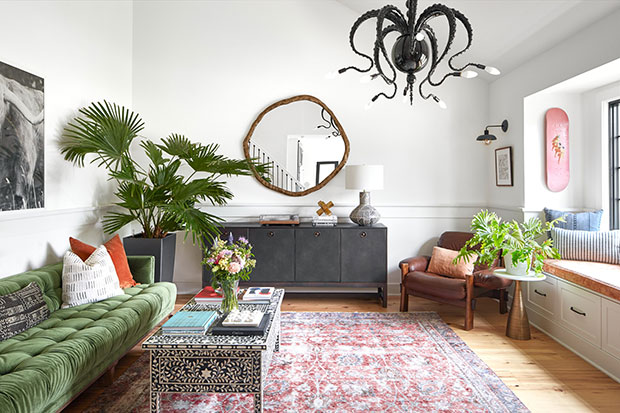 Michelle Gage Interior Design
Every furniture and decorative piece in this living room is one-of-a-kind and a stand-out on its own. Together, they create one fun living room.
Sassy Silverlake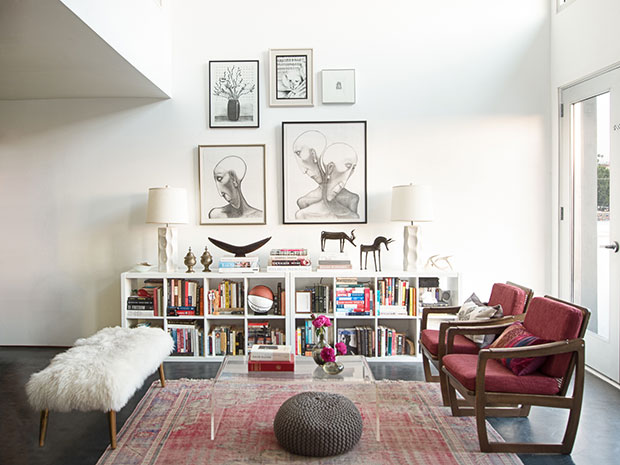 A simple bohemian living room design, not too big with furniture pieces. But the quantity comes from the décor.
New Antiquarians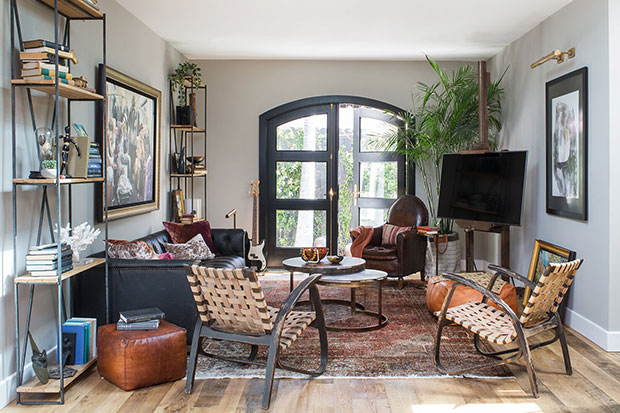 Bohemian living room designs will always have a way of making you think "a lot is going on". So does this home's living room.
Layered in Logan Circle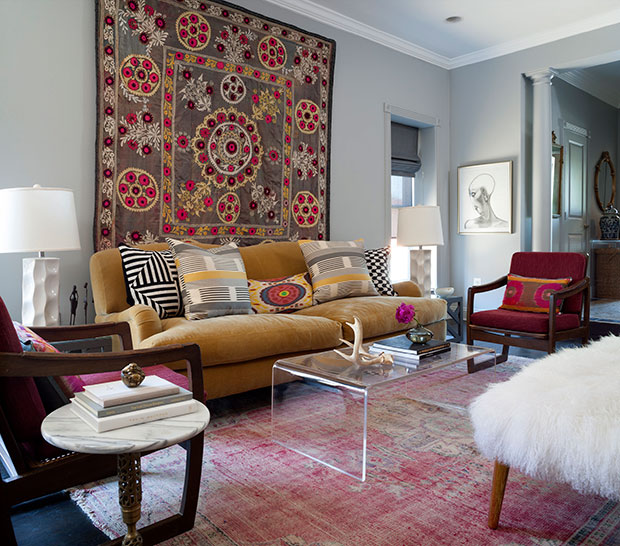 If you would rather not paint your walls any bright color, you can always hang colorful tapestries like this one to go along with the other eclectic textiles in the room.
HD Buttercup Designer Showcase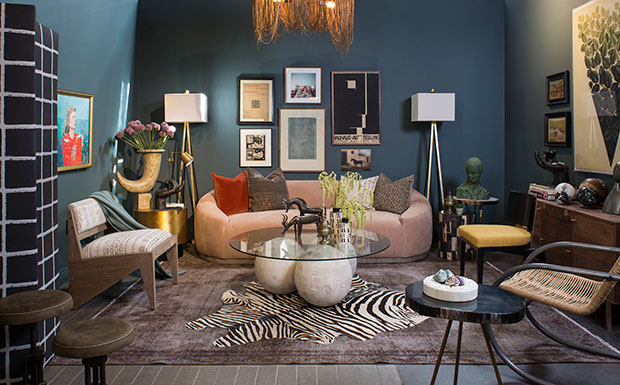 Breeze Giannasio Interiors
The decorative pieces in this living room are outstanding not only in numbers but in their visuals.
Vintage Bohemian Bungalow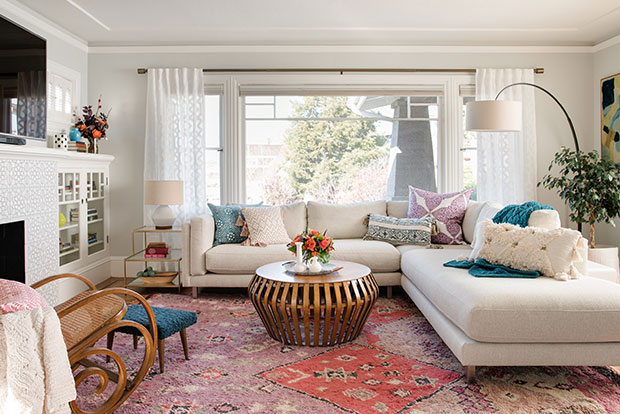 JL Interior Design
With the plain white walls, this huge area rug is a nice touch of detail to bring some color and personality.
Dolores St. Townhouse II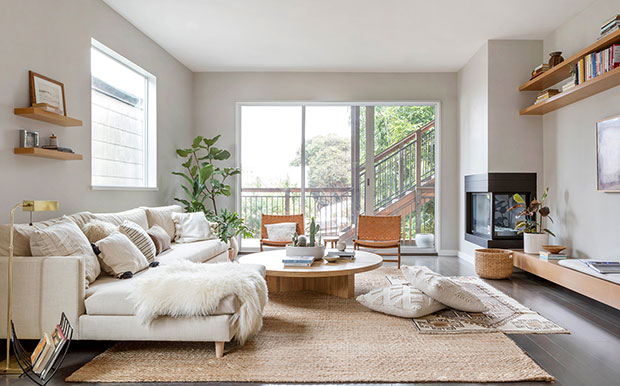 Erin Roberts Design
These warm, neutral colors are great choices for bohemian living room designs.
Silver Lake Renovation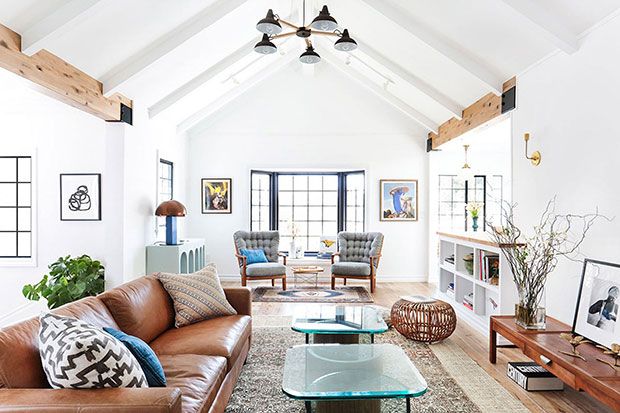 That rattan pouf is a great addition that adds some contrast with some more modern features in this living room.
Franklin Hills Bungalow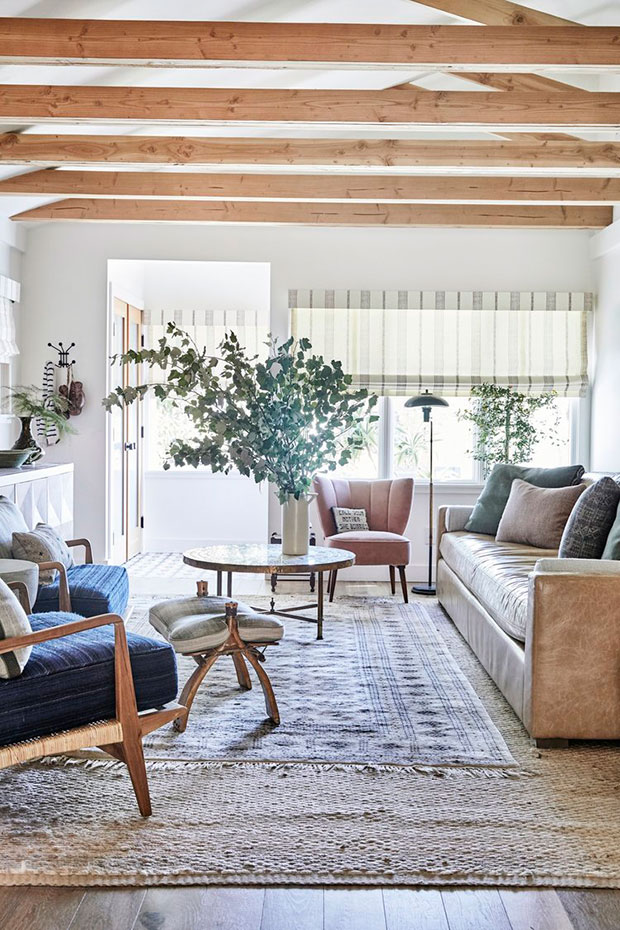 Stefani Stein Inc. / Jenna Peffley
Layering a huge rug with a smaller one is something that you'll find in many bohemian living room designs.
Wabi-sabi Loft

Kuda Photography
Imagine bringing some bohemian charm to your rather industrial-style living room. Well, look no further than this particular home.
Hayley Francis' Home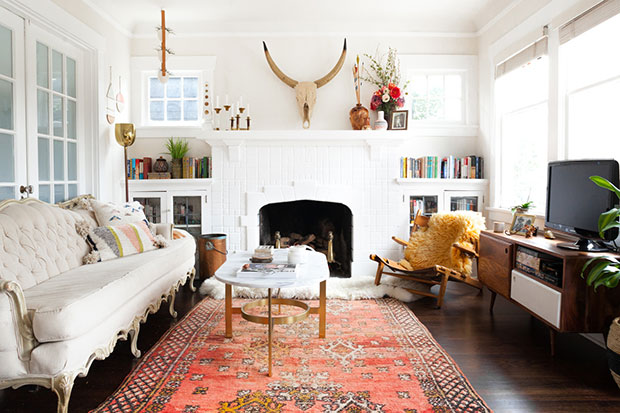 The vintage sofa is a stunning addition to this boho-style living room. It further emphasizes the central idea of what bohemian style is.
Tincan Airstream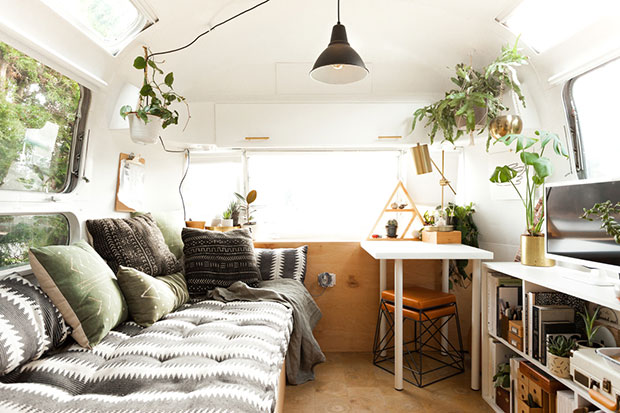 In many trailer park homes, you may find bohemian living room designs quite common. It is a free-spirited way of living, so why not have a free-spirited interior design?
Jojotastic's Home for Decorist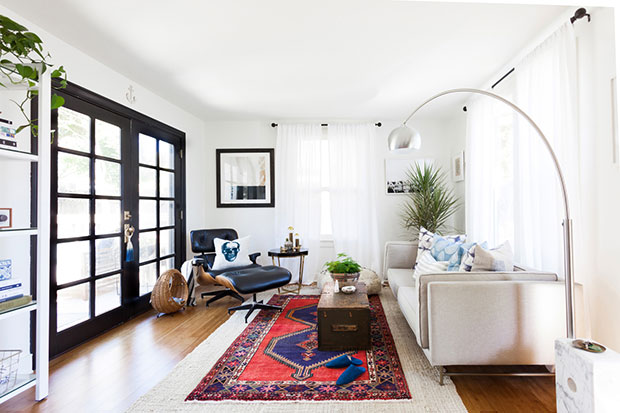 Bringing some modern furniture fixtures with some bohemian-inspired décor definitely spices up the overall look of this living room.
Joshua Tree House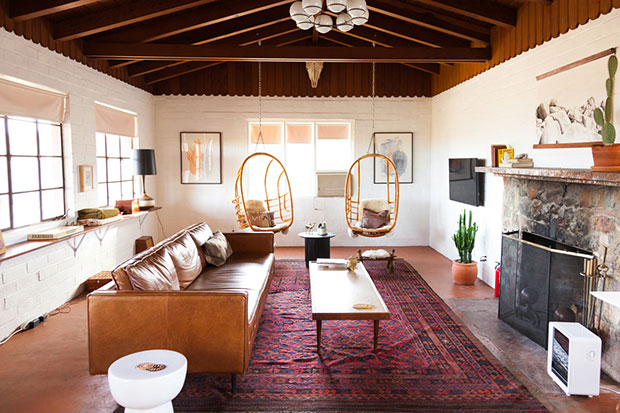 Ellie Lillstrom Photography
The indoor hammock chairs are great additional fixtures that highlight the casual atmosphere in this living room.
Dolores Park Townhouse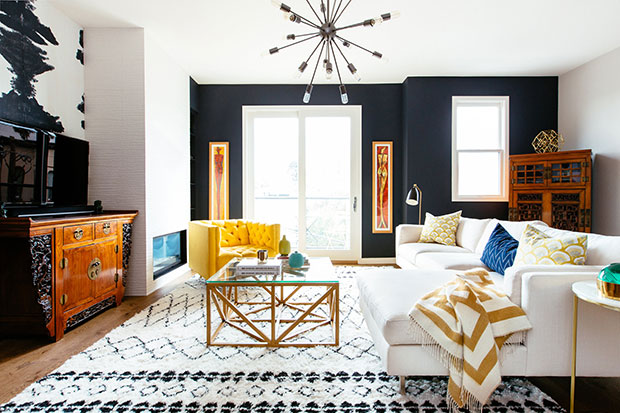 The mix of ornate furniture, modern-style furniture, and eclectic décor makes for one striking living room design.
Mission Boho Home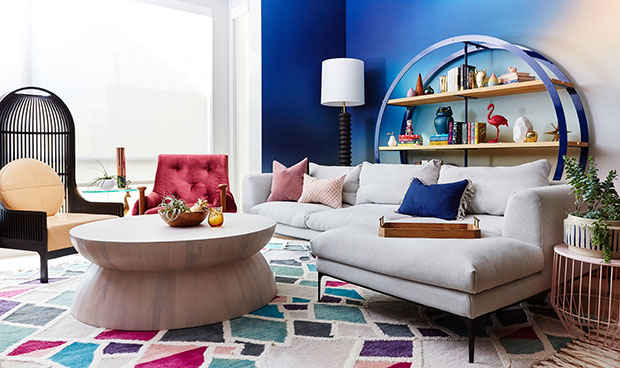 The gradient wall alone already brings so much youthfulness to the room. Now, add this to the plethora of colors found across the room, and you get such a vibrant space.
Kips Bay Decorator Show House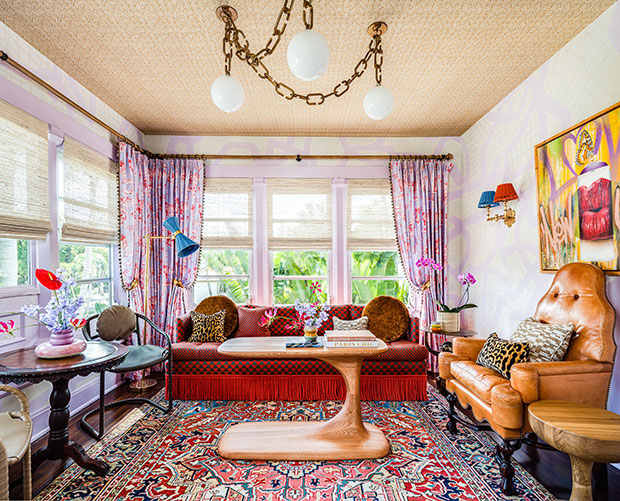 While we've seen some minimal bohemian living room designs, here's some maximalist take on this style.
House Beautiful Whole Home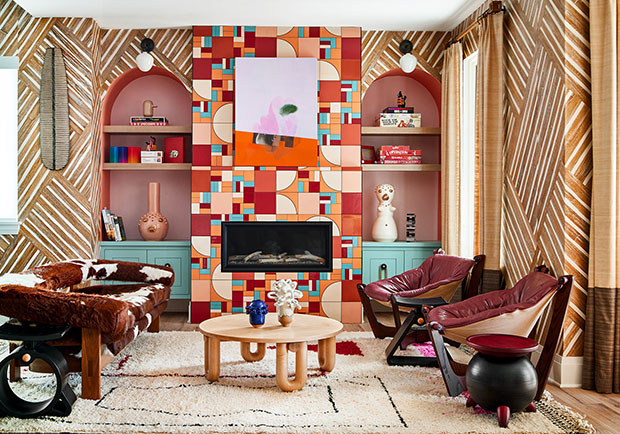 With some interesting prints and patterns, this room looks to keep up to date with the trends while having its own distinct look.
Chez Noz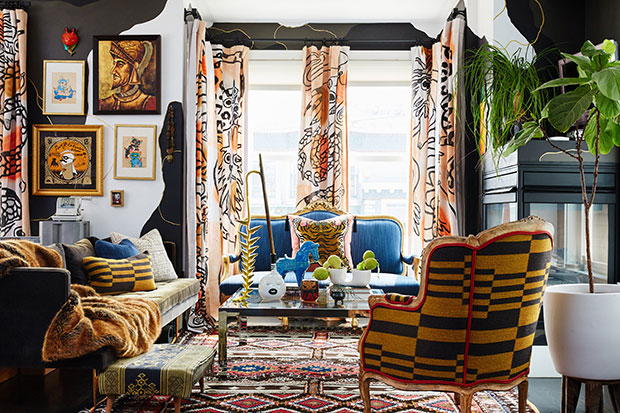 Noz Design
More maximalist bohemian living room designs tend to really have the colors pop out and could be visually overwhelming for some.
Venice Boho House Project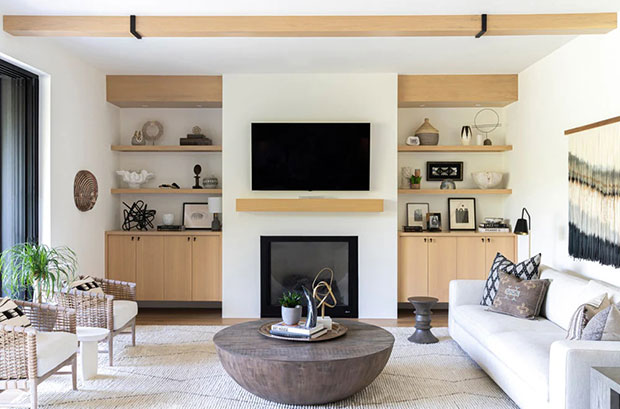 JAC Interiors
The tapestry, side tables, and chairs with the rug alone bring a familiar bohemian look.
Vintage Bungalow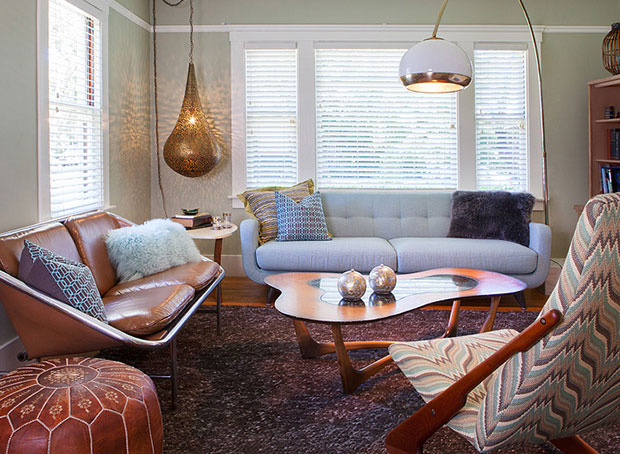 Kimball Star Interior Design
Bohemian living room designs are quite popular in bungalows. Give yourself a unique space by adding some unique ambient lighting fixtures.
Paradise Cove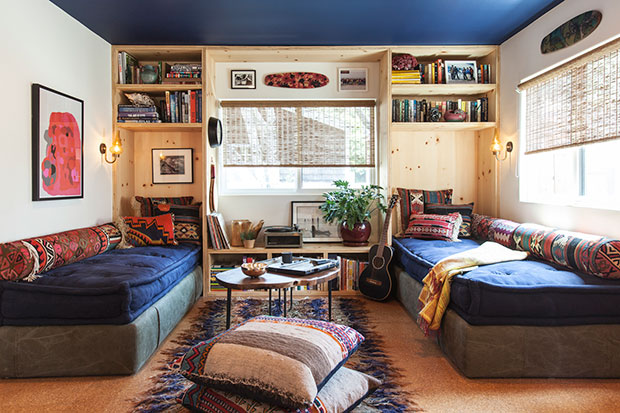 Megan Heacock White
The fine prints and patterns and assorted textiles couldn't be further from showcasing bohemian style in your living rooms.
Upstate New York Farmhouse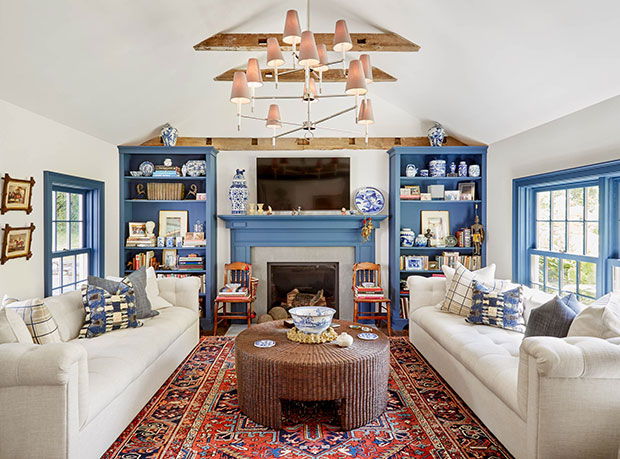 The plain white sofas create a great contrast with this Persian rug. Meanwhile, the center table is a great complement to it.
Maximalist Boho Interior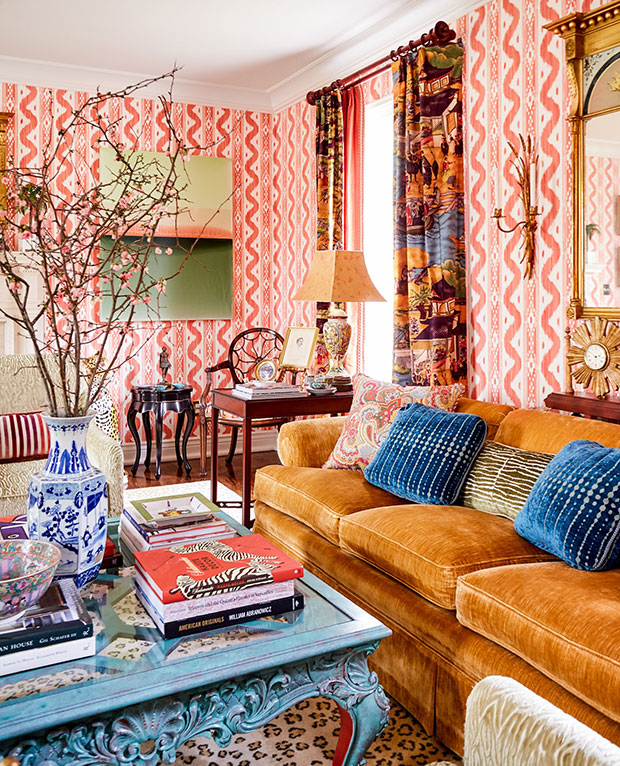 Much like the name, this living room is indeed a maximalist boho interior, checking off every single one of the characteristics of a bohemian living room.
New York Interior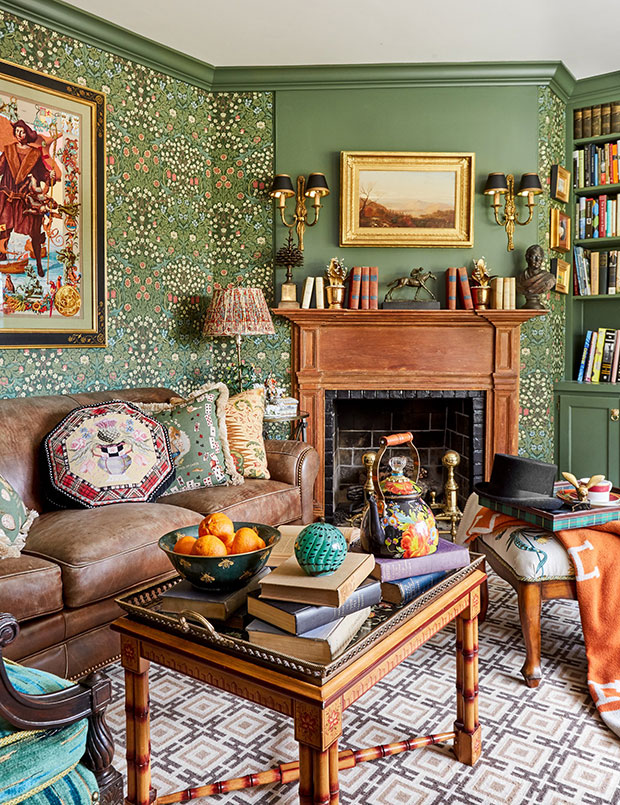 Rikki Snyder
The various patterns and prints can be jarring, but it's balanced out by a color scheme that goes so well together.
Artsy Downtown Loft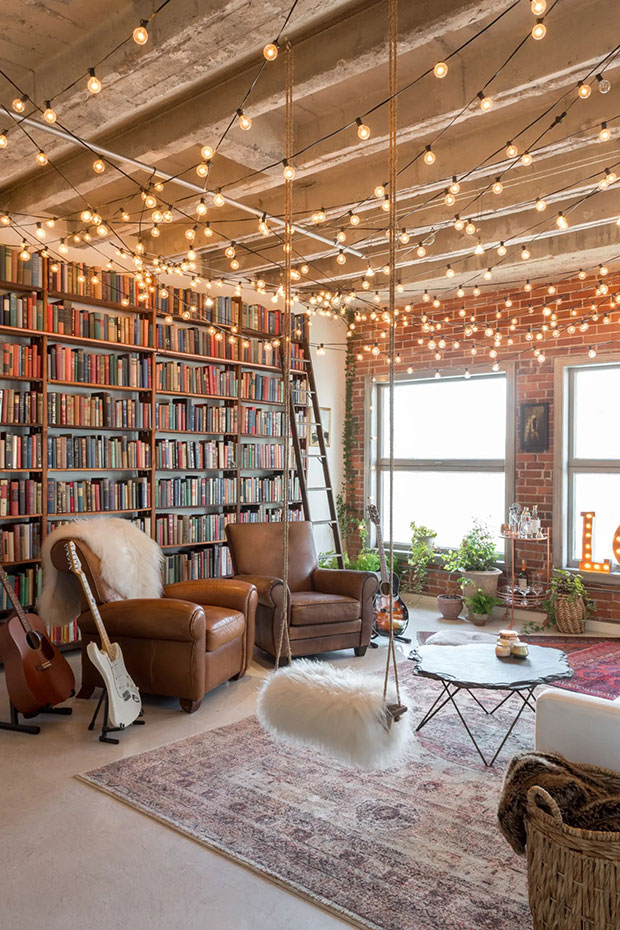 Bethany Nauert
With the industrial interior, the bohemian styling creates a wonderful mix of these interior design styles.
Bedfordale House Tour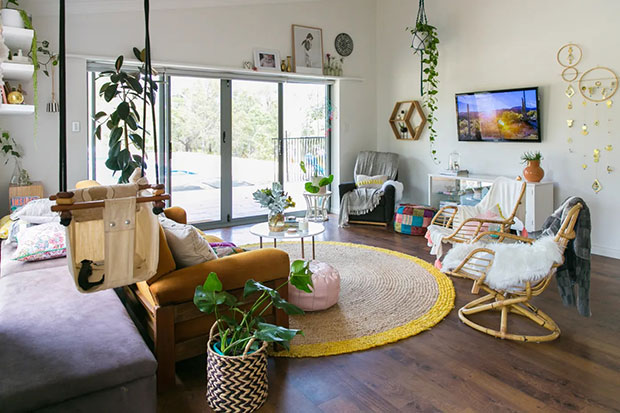 Hayley Kessner
If you're going to add house plants, shake things up a bit and not just bring potted plants in. Bring some hanging plants too!
Beci & Raph House Tour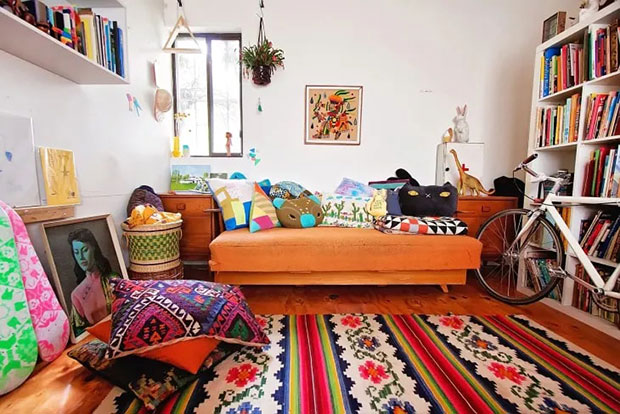 Leanna Bertram
The thing about the casualness in bohemian living room designs is that it could look pretty messy at first glance. But they really aren't.
Eclectic Living Room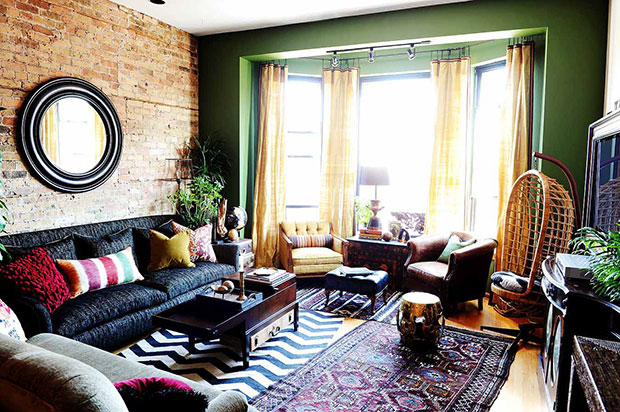 SuzAnn Kletzien Design
With all these colors and patterns, the bare brick wall is quite an interesting contrast, especially considering the painted wall next to it.
Bohemian Living Room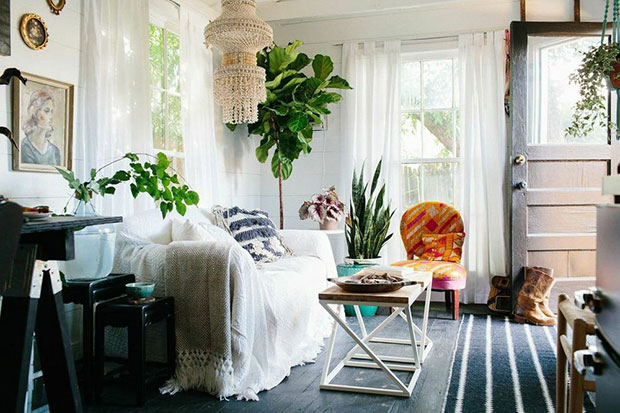 Paige Morse Creative
While many of the bohemian living rooms on this list have had a mix of modernity, this one embraces lots of vintage fixtures.
Canyon Oak Residence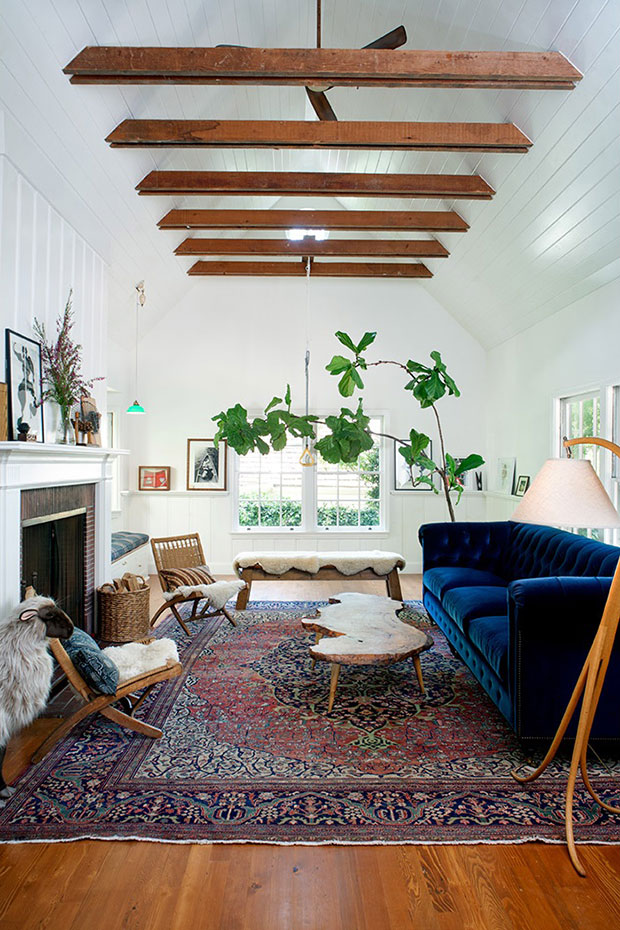 Jeff Troyer Associates
The vintage velvet sofa is a nice focal point that contrasts the worn of the rest of the room, especially with the other seats.
Cobble Hill Chez Church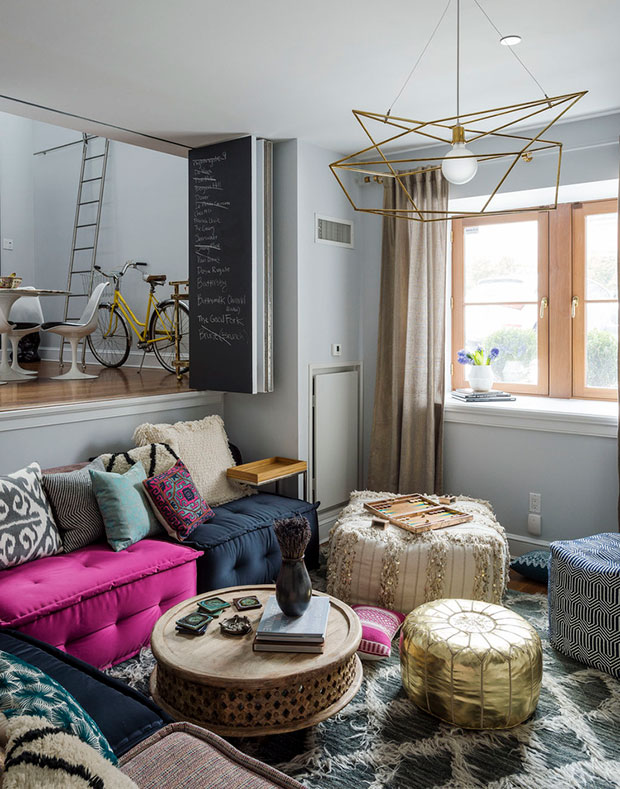 LABLstudio
With the variety of poufs and throw pillows, this is looking like one extremely casual living room that fully embraces the bohemian style.
Alicia and Will Home Tour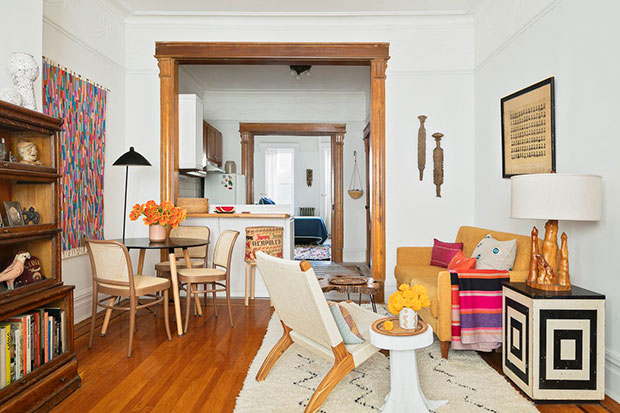 Will Ellis
Despite the small living room space, they make it work to have some bohemian-inspired style without having to resort to maximalism.
Artist's Museum-Like Rental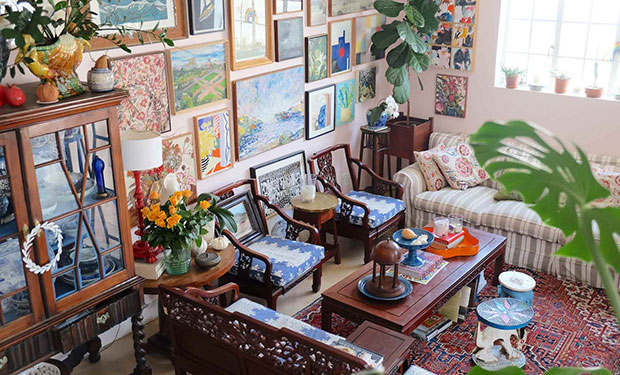 Michael Chandler
Bohemian interior design style seems to be pretty common in artists' homes. This particular artist uses their plain walls to showcase their artwork. In turn, it adds to the bohemian-style color explosion.
Dome in the Desert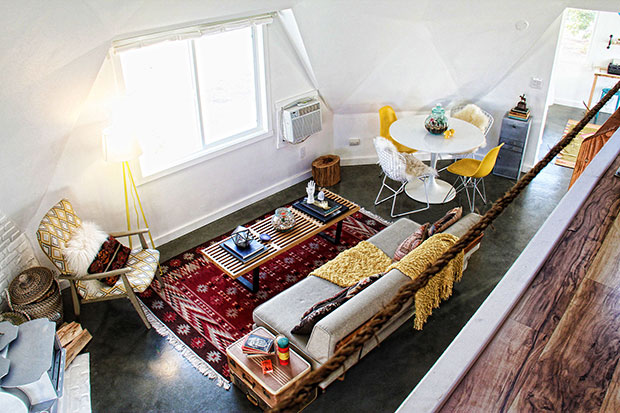 With a plain floor like this, a Persian rug is never more fitting to have.
Cabin Cabin Cabin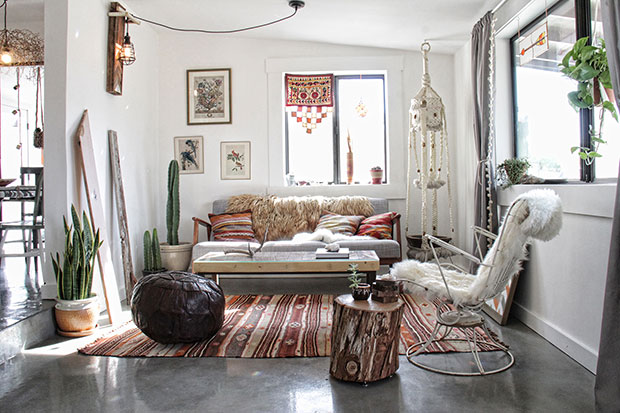 We Are In Our Elements
The worn-out furniture, along with the log used as a side table, create a bohemian living room that feels really close to nature.
That's all for bohemian living room designs! If you hadn't planned on a boho-style living room before, did these change your mind?
Like This Post? Pin It!