This Building is A Tree! Its Branches are Beautiful and Have Multiple Usage. Just Amazing!
Have you ever seen a structure that is like a tree? I know you saw a tree house or a hotel in a tree but how about a building that actually looks like a tree? No, it's not what you think. It doesn't grow fruits or leaves, it isn't that building that is surrounded by plants from top to bottom. This one is different ad is extremely unique.
The Sou Fujimoto Architects, along with Nicolas Laisné Associés and OXO Architects, designed an imaginative structure named White Tree in Montpellier, France. Its unusual stair-step shape seems like to fan in the air. It is influenced by both Japanese and Mediterranean styles as it mimics the form of a tree that looks like growing from the ground. It extends 17 stories and occupies 10,000 square meters. You might wonder what this building is for. It is accommodates residential units, office spaces, an art gallery, and restaurant and bar.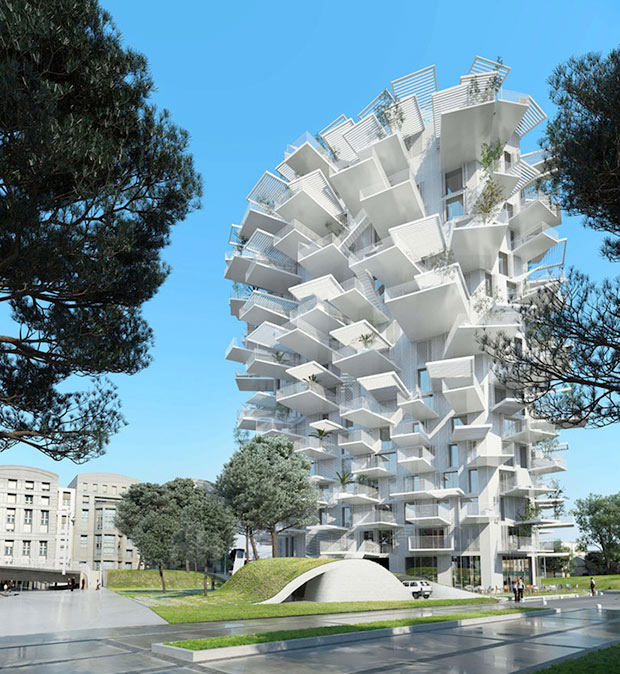 Anyone who sees this structure towering with its "branches" will surely be intrigued especially that it has plants on it too. Such a unique sight indeed!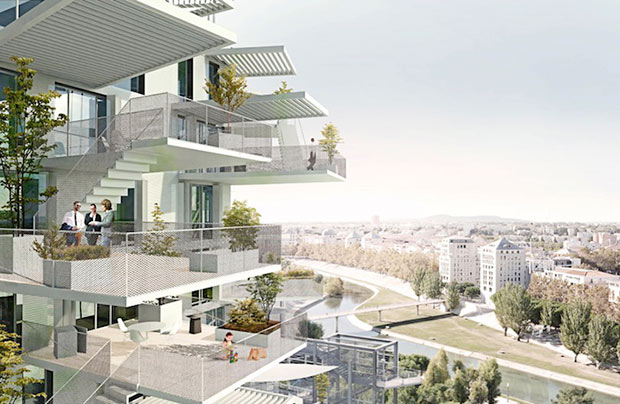 The branches are actually the terraces of the residences. Aside from the terrace, others act as a canopy. I'm sure you'll like it!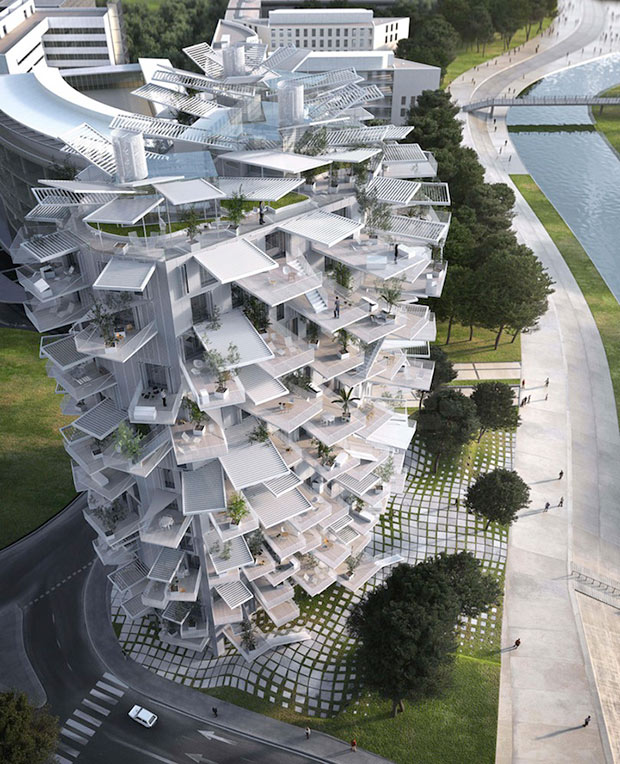 Designers of the building imagined it as a vertical garden. Its various "branches" or decks could provide shade for adjacent properties.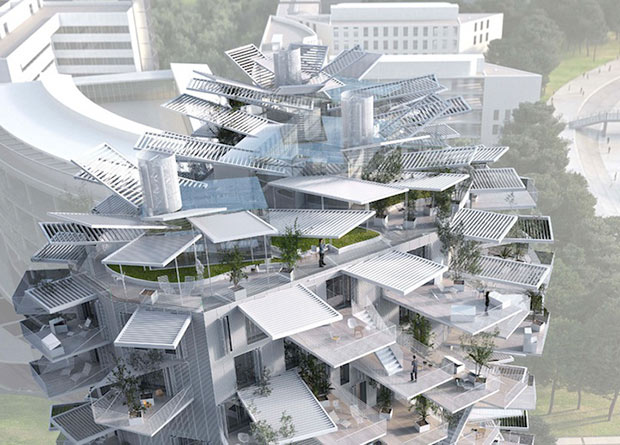 A roof top has a garden in it which is a perfect spot for relaxation. From there, a perfect view of the panoramic scenario can be seen.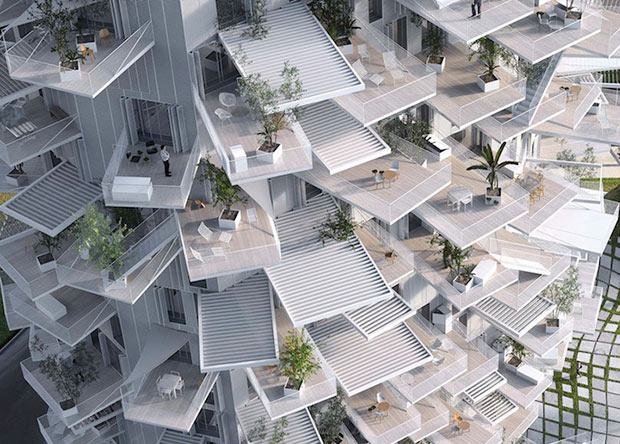 The airy, open atmosphere is perfect for plants. They could grow well in it and because of the white color, they would stand out.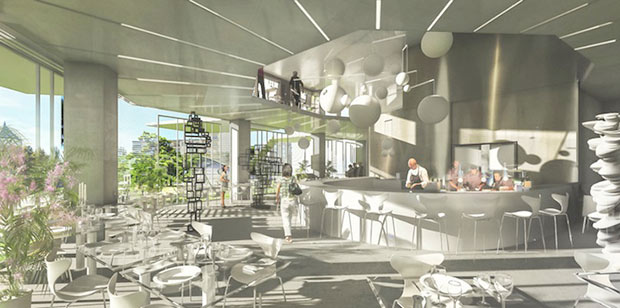 This is the restaurant located at the ground floor. It is also designed in colors white and gray.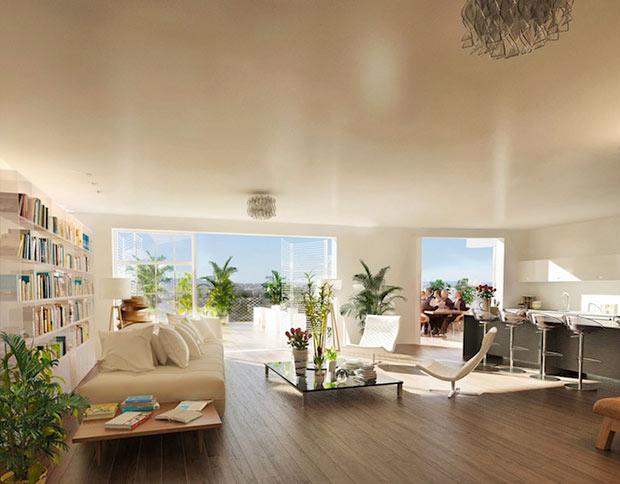 While this is a glimpse of the residence with a modern design. Don't you just love the wooden flooring and the furniture in it? Also note that plants are placed in the interior which extends the beauty of nature into the dwelling.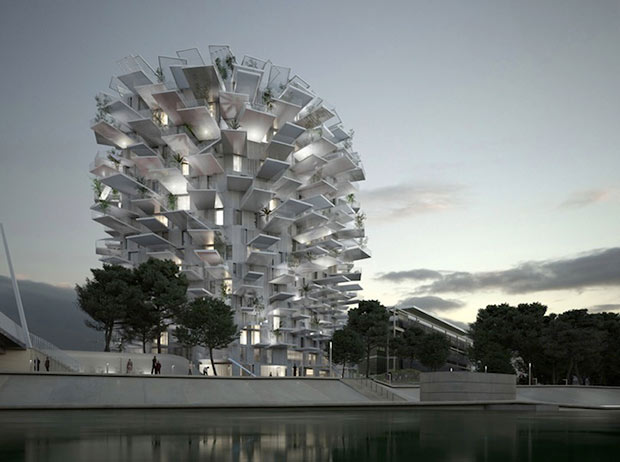 Beautiful and distinct. But I think, the engineers of this building is up for a challenge on how to make sure that the structure is stable despite all those branches.
Amazing, right? Well, you would feel really strange when you are in the White Tree. What's even more impressive is that this has a modular design which means that it can be done with many possible layouts. The panoramic views of the ocean and neighboring mountain range are a plus to the structure. The Sou Fujimoto Architects added more windows to the building allowing more light to the residences and giving it an airy feel. Let your friends know about this amazing design by sharing this post to them!
FREE TRENDING HOMES IN YOUR INBOX!
Never miss any updates! Subscribe to our feed and we'll send you the latest trending homes right to your inbox daily! Join us Now!