30 Extraordinary Buildings You Need To See
|
Have you considered visiting the extraordinary buildings in the world? Well, you should!
When it comes to creativity, there aren't no limits. If we can work on amazing pieces of stuff with little things, then we can do the same too with anything big.
And when we say big, that would include huge structures that can be occupied by humans. Yes, there are many extraordinary buildings and mind-blowing structures that we can see around the globe.
How they were conceived and conceptualized is a wonder. But how they were designed and constructed is even more startling!
Extraordinary Buildings
In case you do not know, there are incredible and extraordinary buildings around the globe that are already existing and occupied for various purposes. These aren't just buildings but can be considered as artworks as well because of their sculptural designs.
The shapes and forms vary too and each one has a different meaning and has an interesting story behind them. Prepare to be mind blown by these overly extraordinary buildings around the globe!
1. Queen Sofia Palace of the Arts
The Queen Sofia Palace of the Arts is an opera house and cultural center in Valencia, Spain. It has a surprising design with 14 stories up and 3 stories down.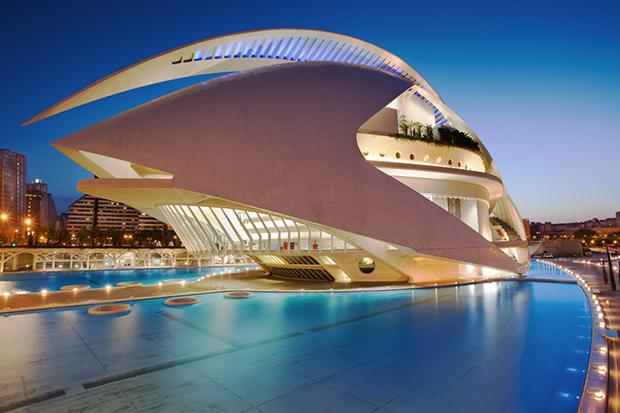 500px.com
2. IAC Blues
You'd be surprised with a building that has a large base and twisted tower sections. The IAC Blues building of Manhattan, New York has a beehive like structure with cells packed together.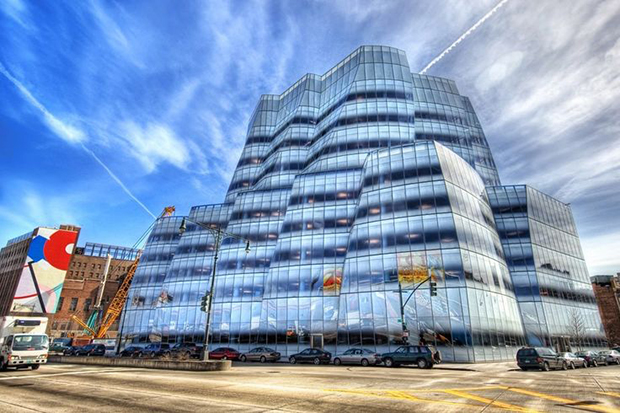 pinterest.com
3. Royal Ontario Museum Expansion
Looking at the Royal Ontario Museum Expansion of Ontarios, Canada makes us feel like we are in a totally different world with its spikes and geometry.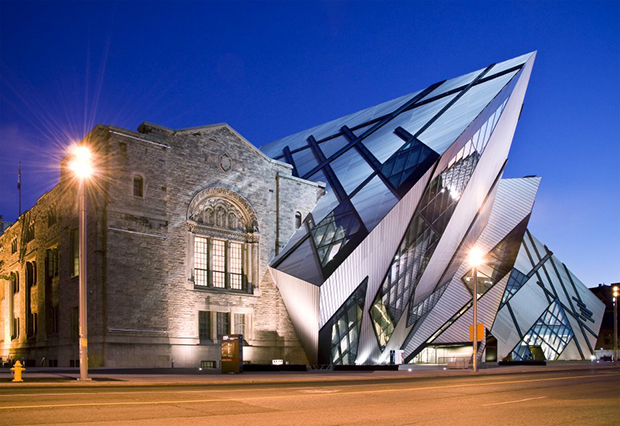 distractify.com
4. Beijing National Stadium
Like a nest, the Beijing National Stadium in Beijing, China stands proud with dramatic lighting. We are guessing this one was very challenging to construct.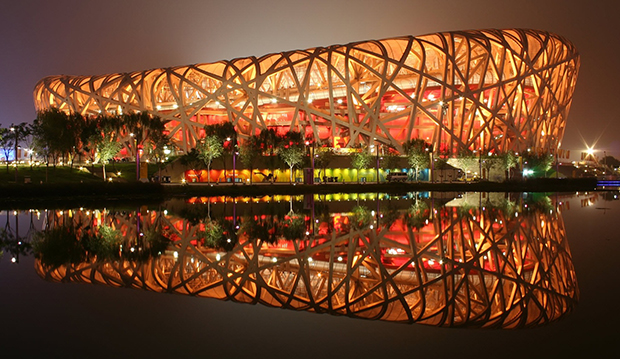 wikipedia.com
5. Esplanade Theater
The Esplanade Theater in Singapore is a waterside extraordinary buildings that is the center of performing arts in the country. The design is like a giant glass bowl turned upside down!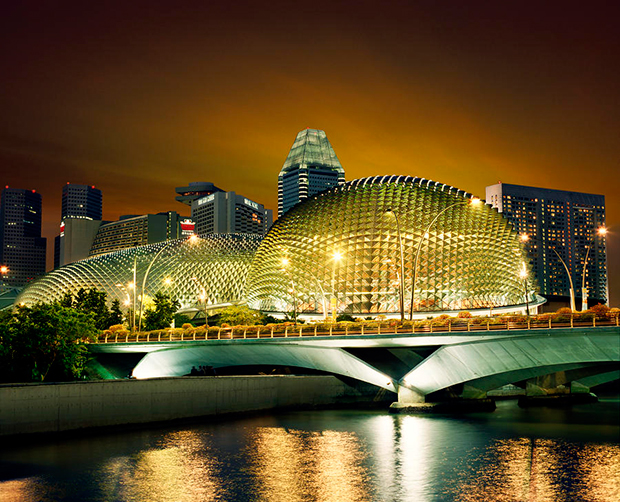 fineartamerica.com
6. Hotel Marques De Riscal
This Hotel Marques De Riscal of Elciego, Spain seems to carry a ton of crumpled sheets. We thought buildings like this only exists in the play room!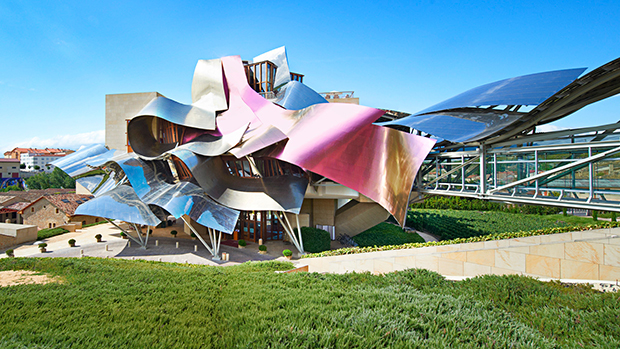 thehoteldesigner.com
7. Heydar Aliyev Cultural Center
This is a beautiful structure! The Heydar Aliyev Cultural Center is 619,000-square-foot building complex in Baku, Azerbaijan that boasts a flowing and curvy architecture.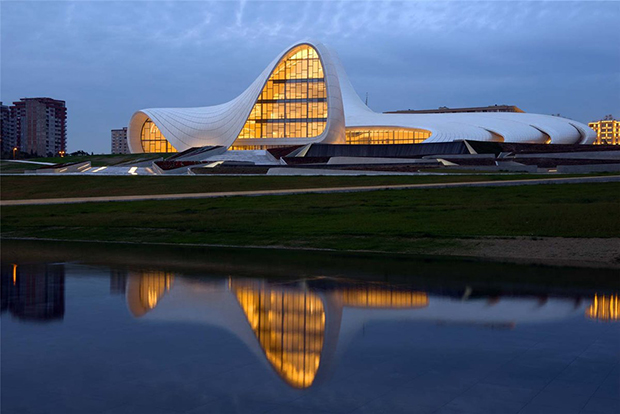 diaholding.com
8. The Piano House
For the love of music, one would definitely want to take a selfie in The Piano House of China. Just look at this grand violin and piano!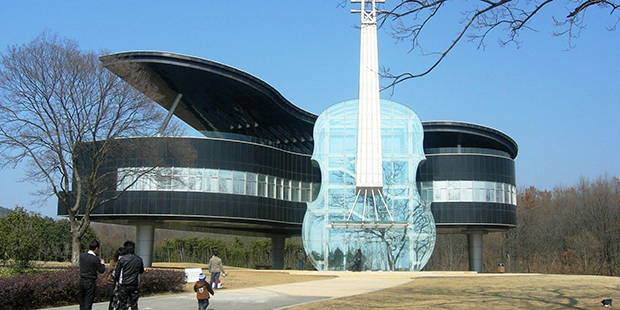 huffingtonpost.com
9. Great Arch of Defense
Shaped like a hypercube that is projected in the three-dimensional world, the Great Arch of Defense in France is a government office on two sides and an exhibition center at the roof.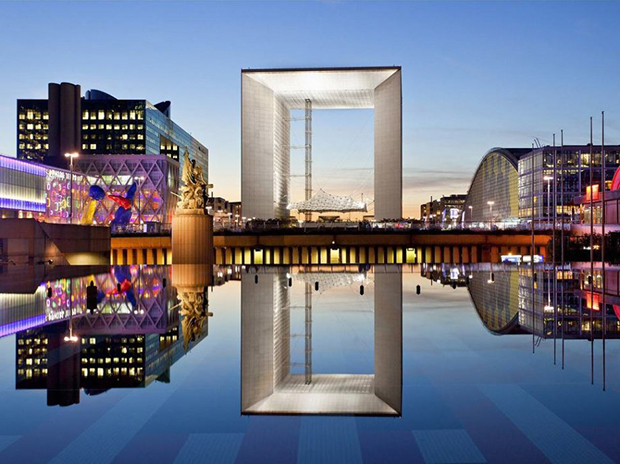 thechive.com
10. The Hotel Unique
The Hotel Unique in Sao Paulo, Brazil is another extraordinary buildings you have to see. It lives up to its name because of its unique shapes and form. It is like a semi-circle with round windows in it.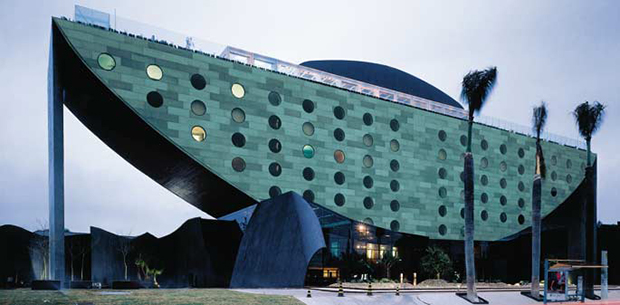 lacornueusa.com
11. Lotus Temple
You will feel like you are inside a flower in this Lotus Temple of India. This is a place which is said to be open to everyone whatever is the belief or religion.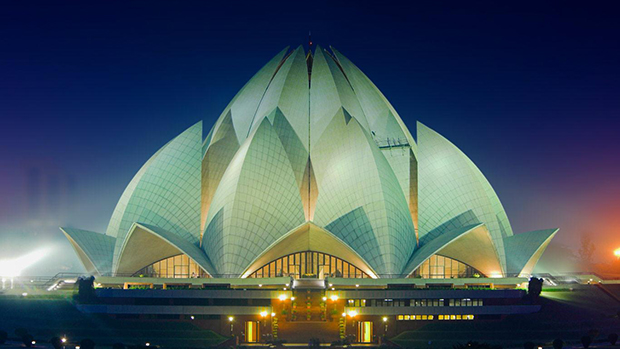 photo.andinadigital.com
12. Code Unique Hotel of Dubai
For sure, you will be reminded of the 8-bit when you see the Code Unique Hotel of Dubai. Now these are large pixels indeed!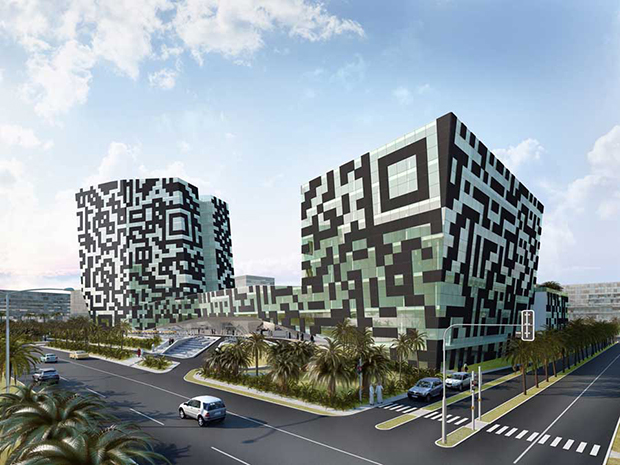 e-architect.co.uk
13. Infosys Building
Infosys Building of Hinjewadi, Pune, India is the home of the third-largest India-based IT services company. It kind of looked like an space shuttle occupied by aliens.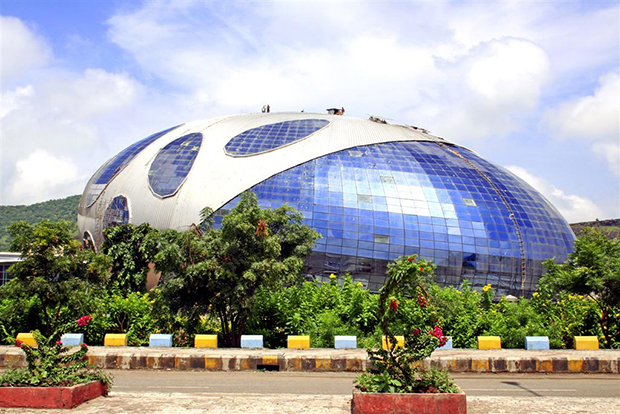 wikimedia.org
14. Ryugyong Hotel
Who would expect that a huge pyramid could stand on the ground in the middle of the city? You will see this in the Ryugyong Hotel of Pyongyang, North Korea. It was built in 1987 and took over 26 years before the rebuilding began. We are not sure if this hotel is used today.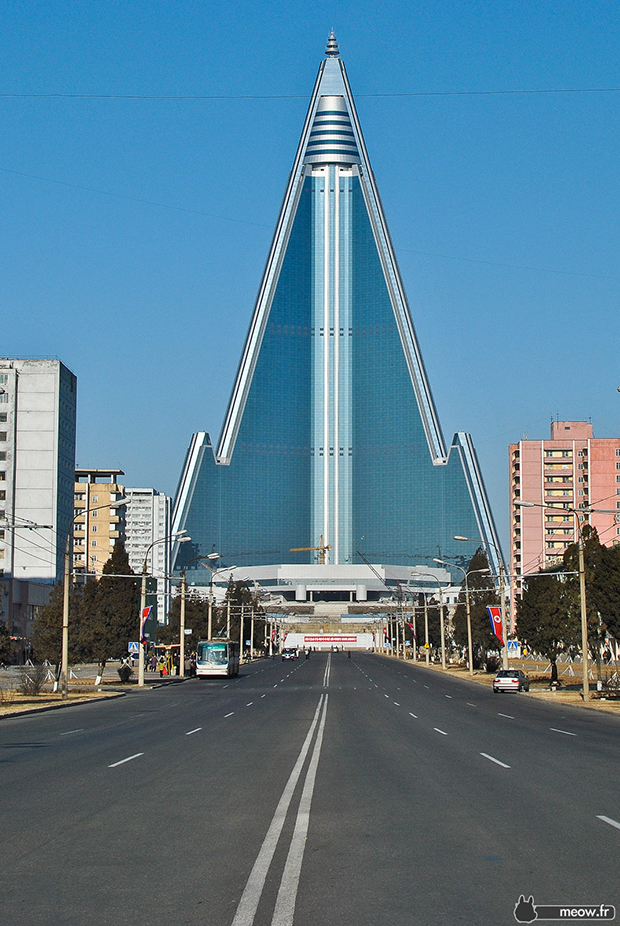 totorotimes.com
15. The Basket Building
Guess you are not the only one who could pick a basket for a picnic. A giant can have one too but in the form of a building. Lol. The Basket Building is the office of The Longaberger Company in Ohio, United States. They are well known in making maple wood baskets and other products.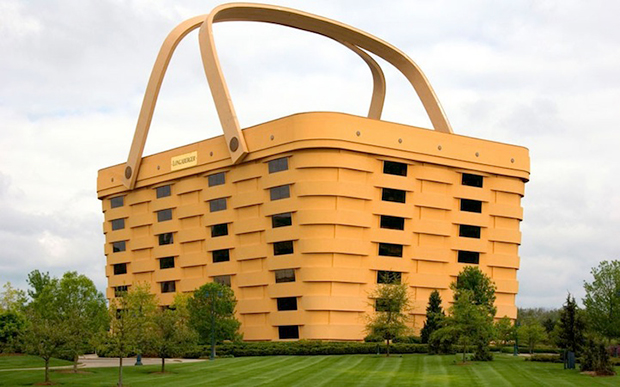 mymodernmet.com
16. Gherkin Building
In London, UK, you will find the Gherkin Building which is a commercial skyscraper that is shaped like a bullet. It can be visible from 32 miles away!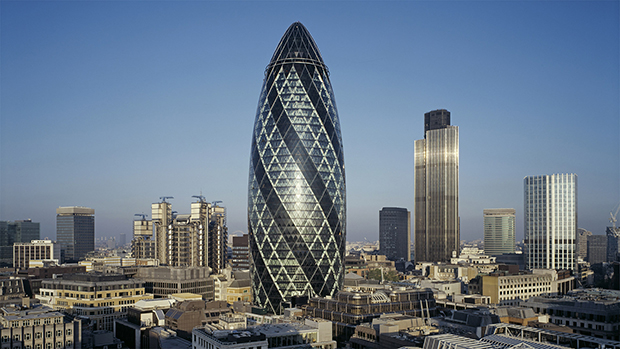 ican-films.com
17. National Museum of the American Indian
Love the curves of the National Museum of the American Indian in Washington, D.C. It is something you'd love to stare at especially at night.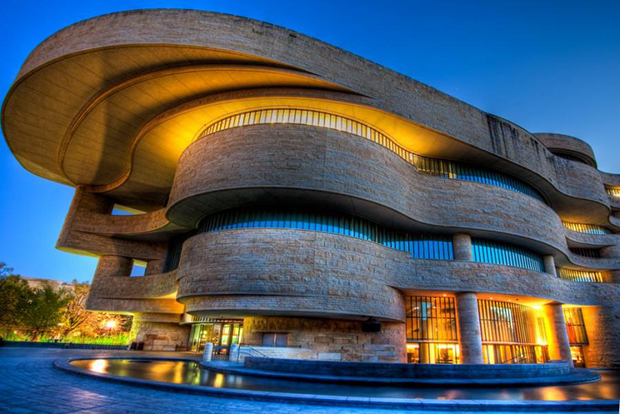 pixdaus.com
18. Frederick R. Weisman Art Museum<
Before you see the artworks in the Frederick R. Weisman Art Museum in Minnesota, you'll get to see the giant work of art of the building first!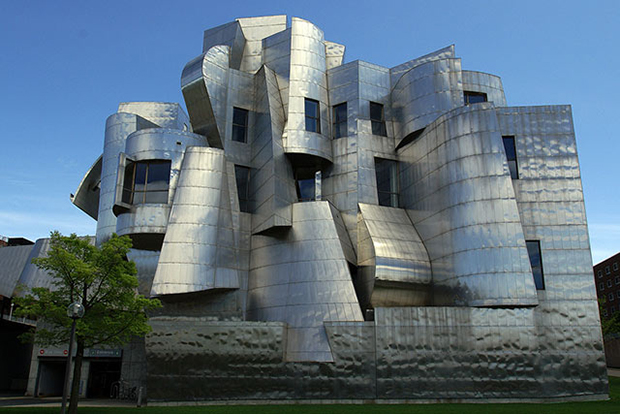 imgkid.com
19. Capital Gate
You'd be reminded of the Leaning Tower of Pisa once you see the Capital Gate which is a skyscraper in Abu Dhabi.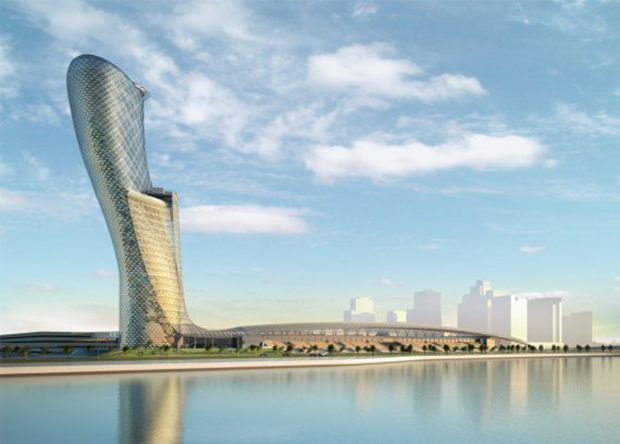 contemporist.com
20. Edificio Mirador
Like Lego blocks put together, the Edificio Mirador stand proud and firm in Madrid, Spain.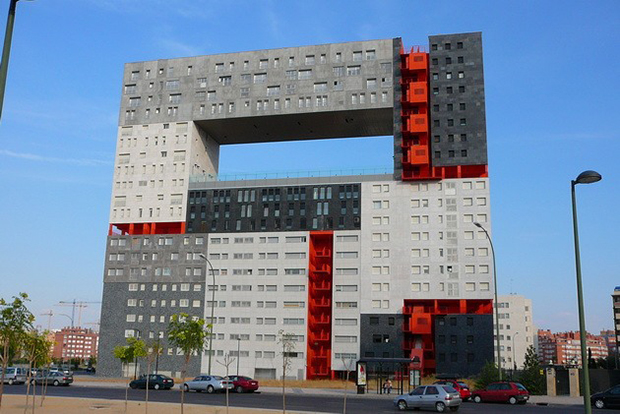 img-fotki.yandex.ru
21. The Wave
The Wave in Vejle, Denmark will remind us of mountains or even giant waves.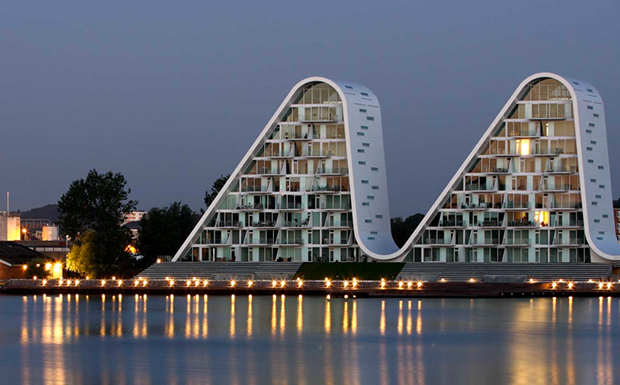 abduzeedo.com
22. Quadracci Pavilion
A combination of cutting-edge technology and old world craftsmanship resulted into the Quadracci Pavilion in Milwaukee, Wisconsin.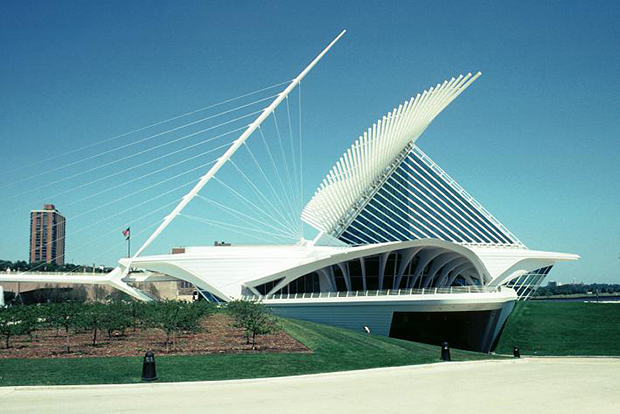 bluffton.edu
23. China Central Television Headquarters
You'd be amazed of the China Central Television Headquarters in Beijing which is a 44-storey skyscraper. Its nickname is 'dà kùchǎ'that means big boxer shorts.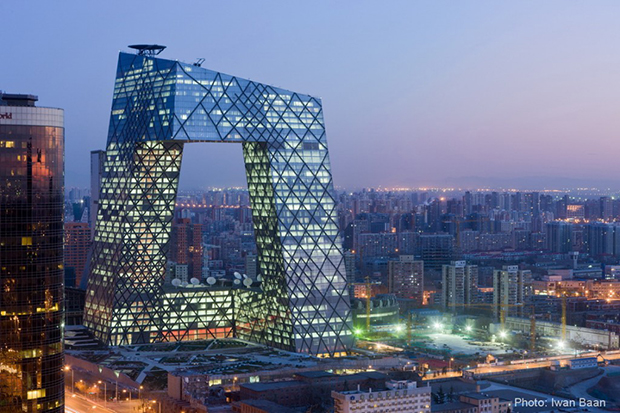 buro-os.com
24. Erwin Wurm: House Attack
I'm sure you would wonder why a house is thrown right into the Erwin Wurm: House Attack of Vienna, Austria.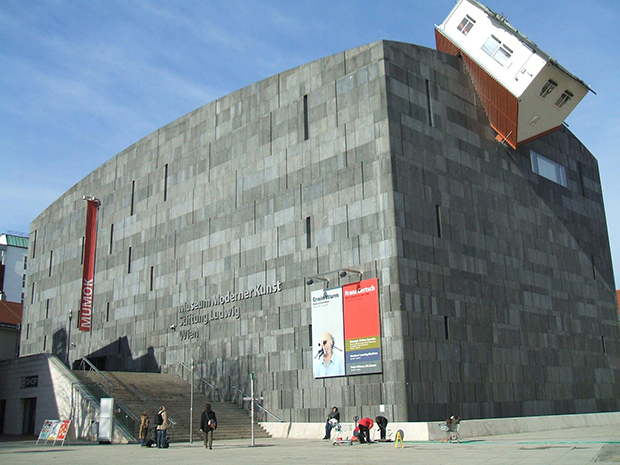 boumbang.com
25. Manchester Civil Justice Centre
The extruding and protruding levels of the Manchester Civil Justice Centre of Manchester, UK sure is a wonder of architecture!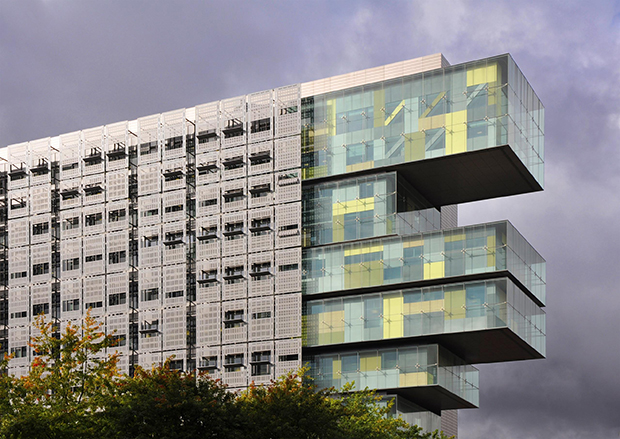 mottmac.com
26. Burj al Arab
Of course, we will not forget to include the famous Burj al Arab Hotel in Dubai. It has a design that captured the hearts of many but only the rich can step inside the world's most luxurious hotel.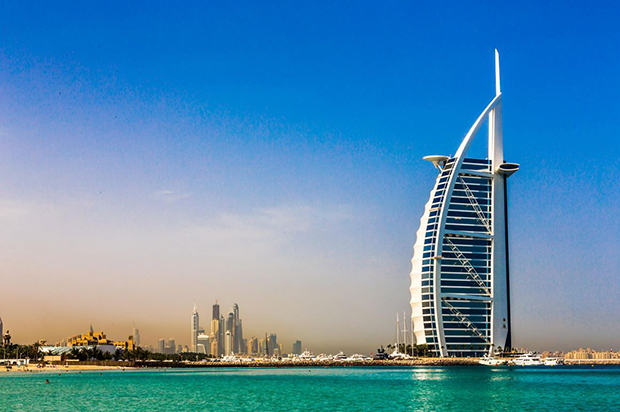 amazingplacesonearth.com
27. Liverpool University Building
The administration building of the Liverpool University Building in Suzhou, China has recessed glass curtain walls with an amazing patterns around the building.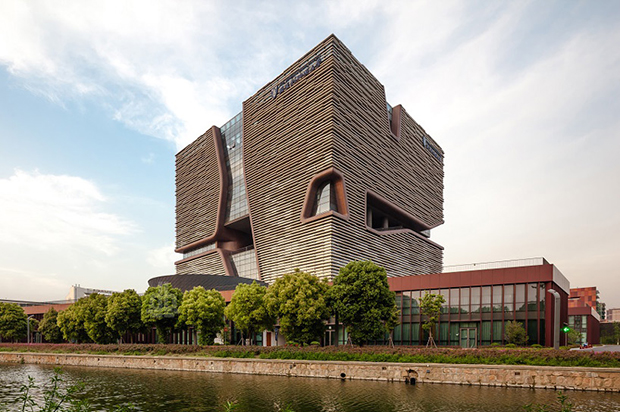 designboom.com
28. Millennium Dome
The Millennium Dome in Greenwich, England is a large white marquee with twelve 100 m-high yellow support towers. It looks like a mine bomb to me!



rsh-p.com
29. Futuroscope
Both kids and adults would love to visit the Futuroscope of Poitiers, France! It is a theme park with amazing rides and activities.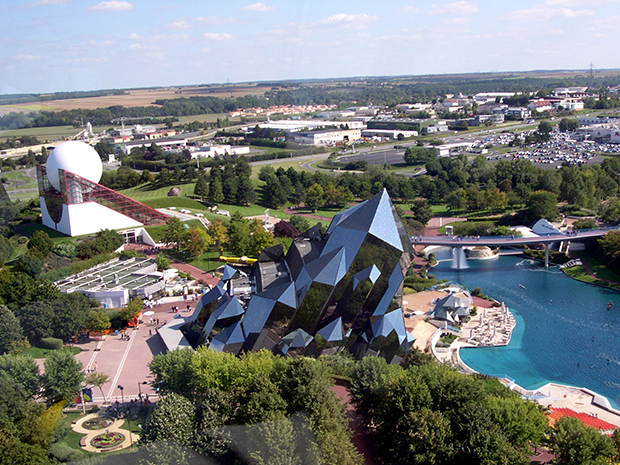 commons.wikimedia.org
30. Guggenheim Museum
Catch a glimpse of the Guggenheim Museum in Bilbao, Spain with a modern and contemporary design. It has that deconstructivism architecture that is breathtaking!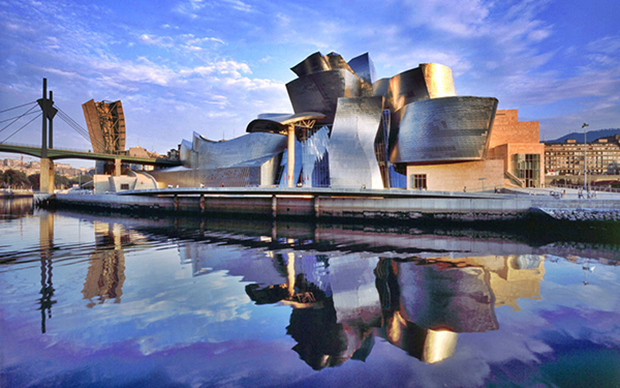 inspiremore.com
You couldn't believe it? Well, you have to because these extraordinary buildings aren't mere concepts but these are really existing structures.
So, the next time you visit a certain city with a beautiful and extraordinary building, make sure that you will be able to visit a unique building in the area.
But for now, feast your eyes on the list!
Let your friends know about these amazing buildings too by sharing this post!