Amazing Small Space Apartment You'll Want to Live In
|
Is space a problem at your apartment? Well, this small space apartment may just give you ideas on how to make the most out of your home!
While most of us dream to get a spacious home, some would prefer to live in a home that has a small floor area.
But this doesn't mean that they could no longer get the comfort similar to that of a huge home. Because it only takes creativity and a good designer to achieve the home of your dreams even if it is just 129 sq. m. in space.
This would leave you thinking, how did they integrate everything in that small space?
Aside from the small space furniture that you can use, there are so many other things that you can definitely do to maximize your space.
We had the same question too. But when we saw what French architect Julie Nabucet did to it, we admit that we were very impressed.
She managed to turn the small space into a comfy home utilizing every single space to maximize the area. It wasn't easy to design a 12×12 meter space.
And no, it isn't a closet. It is an apartment- a small apartment that functions as a full-sized apartment. Watch the video of this Parisian apartment: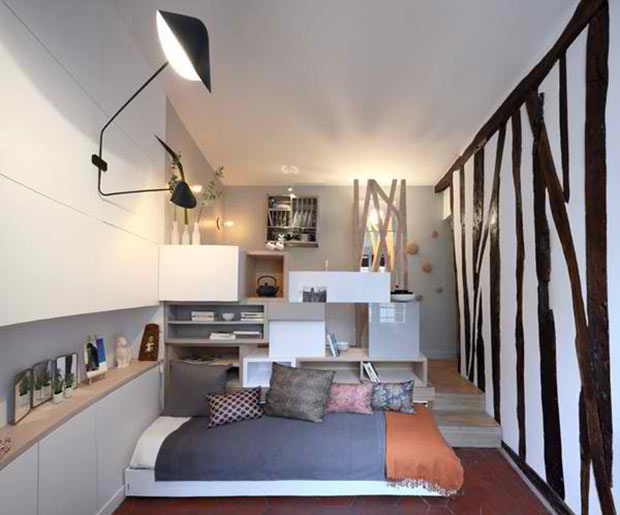 This is the entire small space apartment. But it has a living area that is also the bedroom, a kitchen, and a bathroom. Worry not, it has lots of storage spaces too.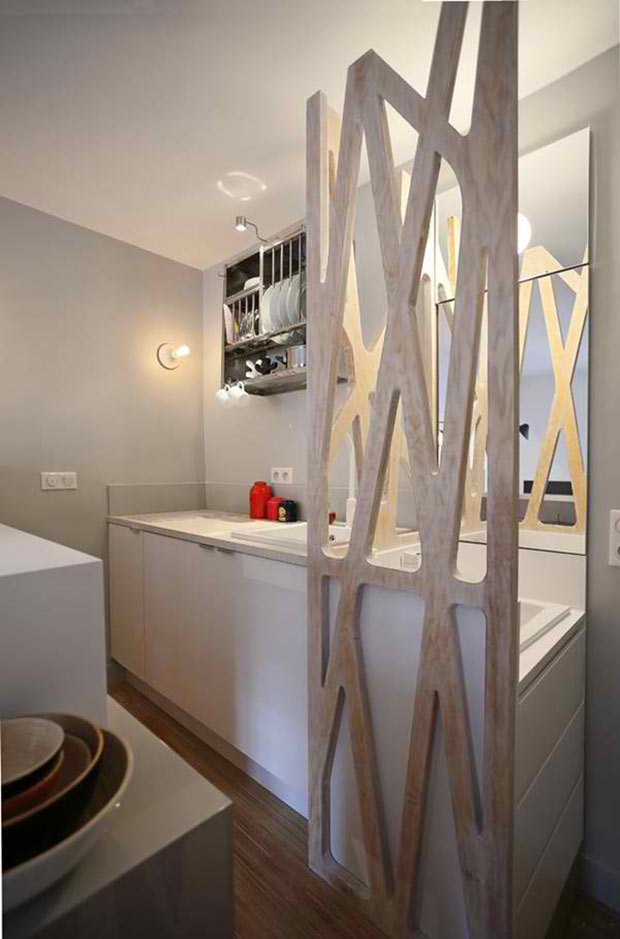 The kitchen is raised on top of a platform. A sink is connected to the kitchen covered with a wooden grate.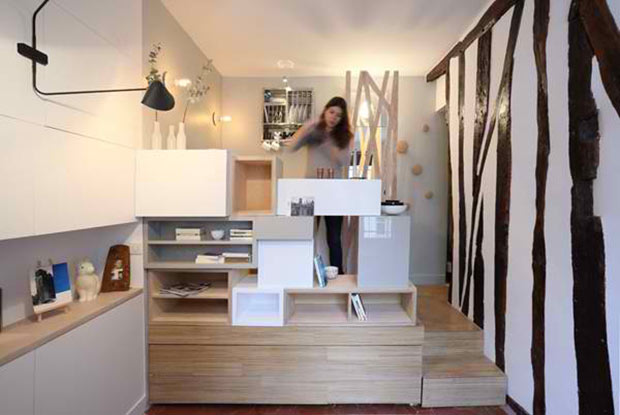 The main feature of this small space apartment is this wooden object in the middle of the area.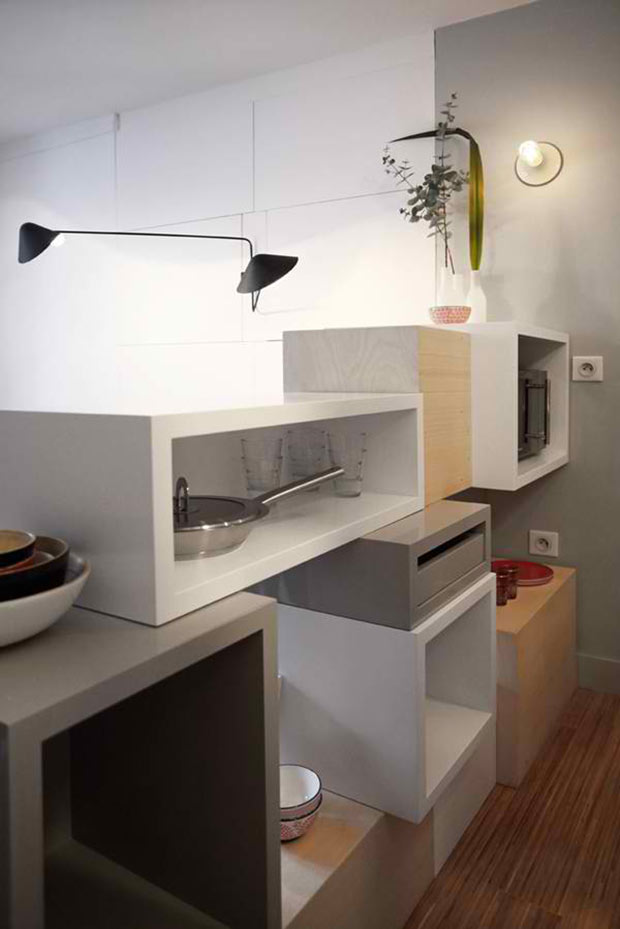 It carries the kitchen appliances and separates the living area to the kitchen.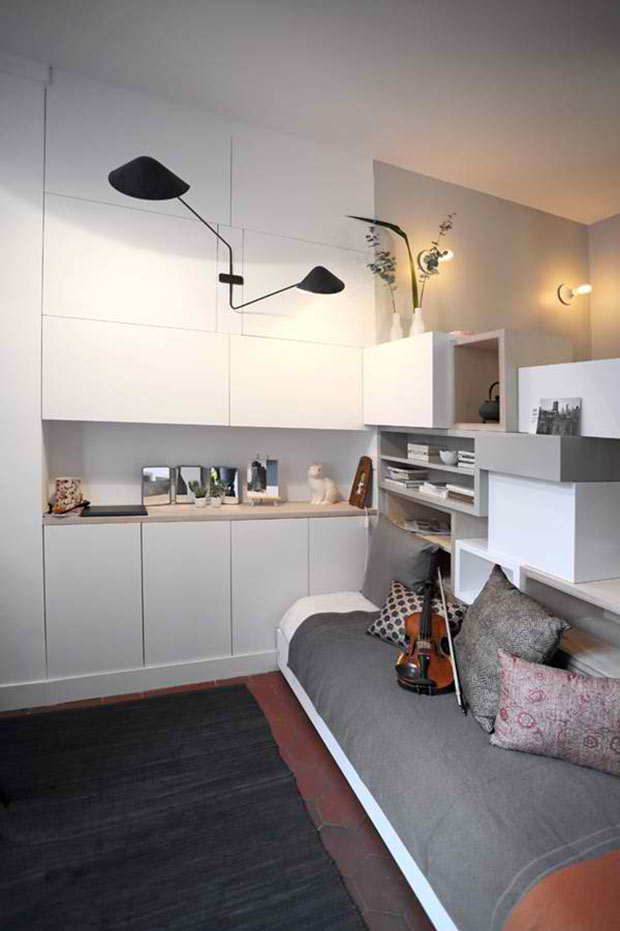 But underneath it, one can also pull a bed. When pulled halfway it turns into a couch.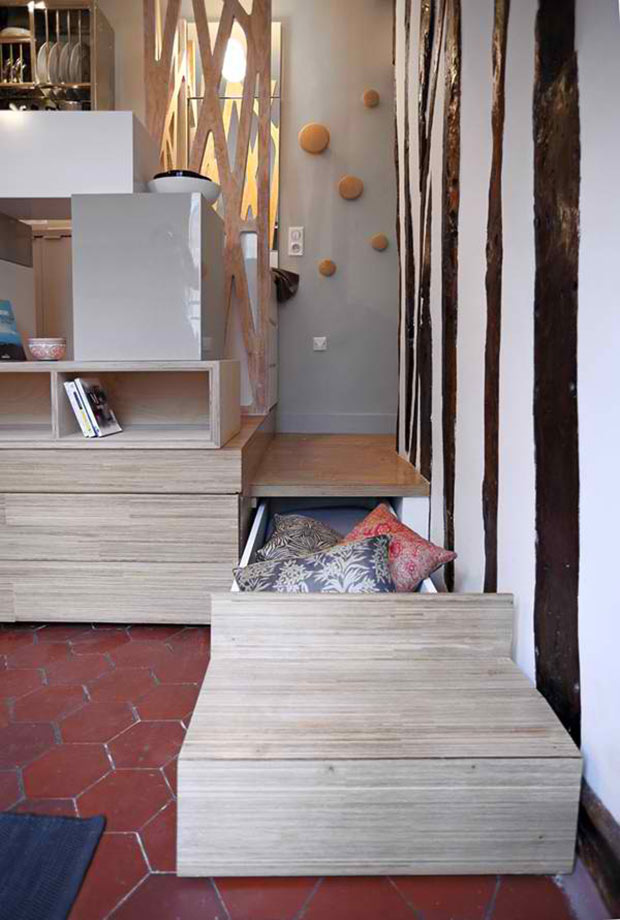 Aside from a sleeping area and a couch inside the small space apartment, it also has storage spaces found on the steps.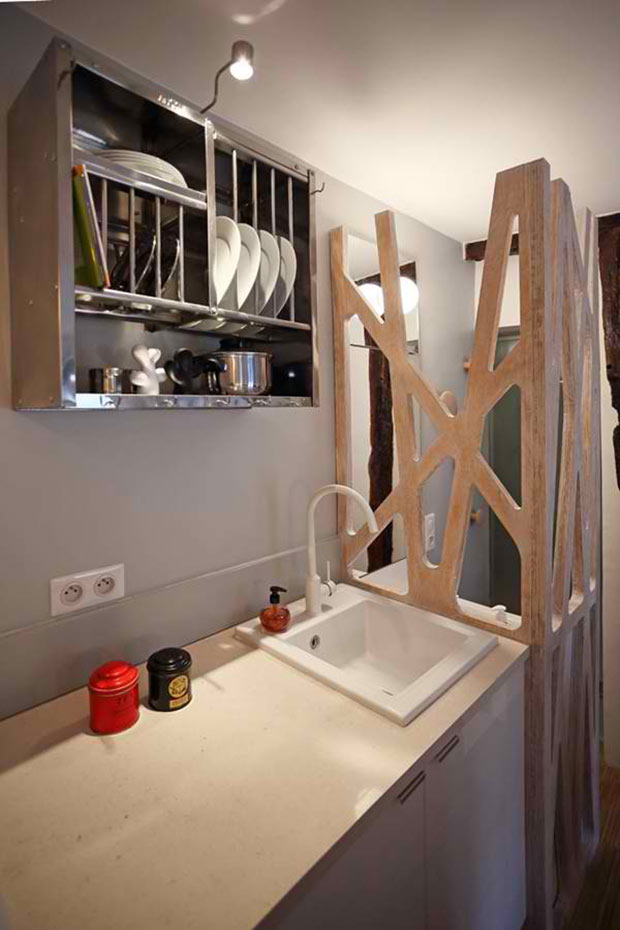 Everything is well arranged in the pad including the utensils. Who would be tempted to make a mess in this spotless space?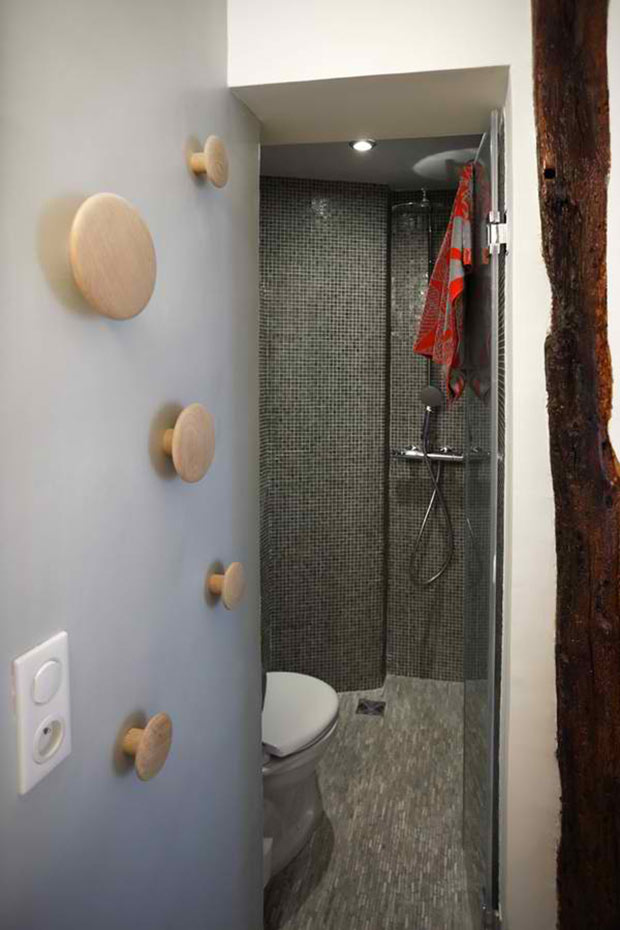 And this is the bathroom of the small space apartment. Expect it to be minuscule, of course. The toilet is inside the shower but can be separated with a curtain to keep the other half dry while showering. It has a floor drain in the middle too.
Actually, it is just the stacked wooden boxes in the center that has everything the apartment needs.
Who would think that this is the only necessary thing that needs to be placed in a small area to make it fully functional?
But we think you couldn't invite many friends here. It is even very small for two people.
This would be amazing for those who love and value their privacy and well, for some alone time.
Find it interesting? Share this with your friends, they would surely be able to use this idea!