This Tree House is Off Limits to Kids. ONLY for Adults! You'll See Why.
I always wanted a tree house when I was a kid. It is just fun to climb a tree and end up on an abode where you can feel that you are free and you can do anything you want. It is indeed a cool idea to be able to view the world below you similar to how a bird can see it. I have seen many interesting tree designs but this one seems to be a perfect place to play dolls and have a tea party. Unfortunately, this isn't for kids.
But why??? Because it is a microbrewery. This Treehouse Brewing Company is located in Mohican State Park in the town of Loudonville in Ohio. This red barn-style tree house is 200 square foot built by a small Amish building crew, Nelson Treehouse and Supply.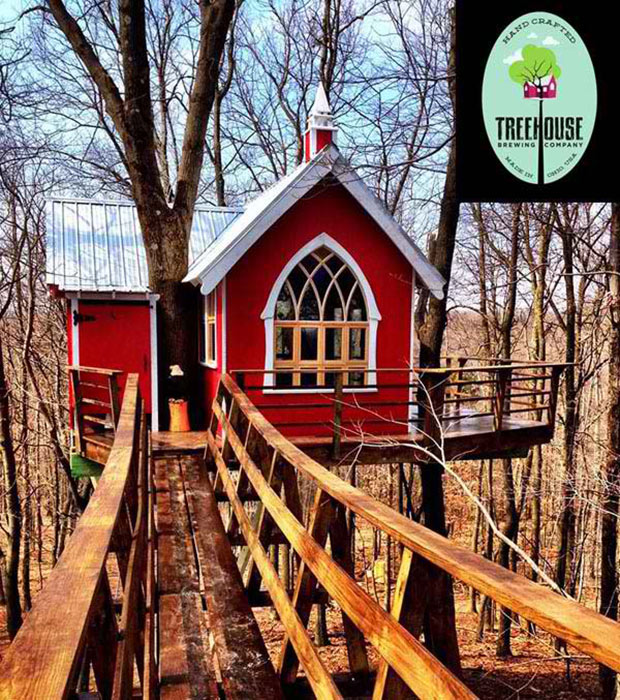 At first glance, you will feel excited to go up on the teahouse 22 feet above the ground. It is indeed a perfect spot for taking pictures.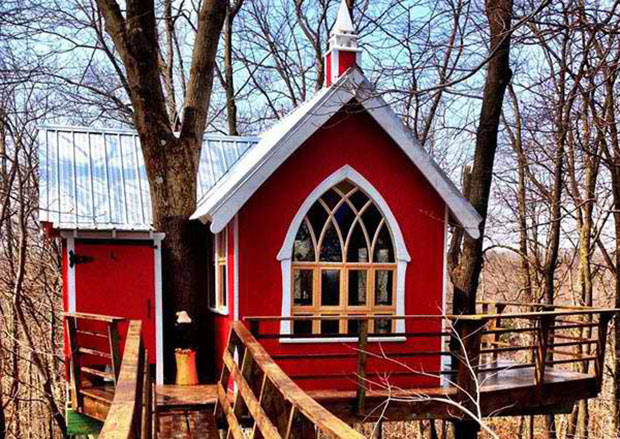 Especially that it has a barn-style exterior. Walking towards it through a 30 feet bridge will make you feel like a child again.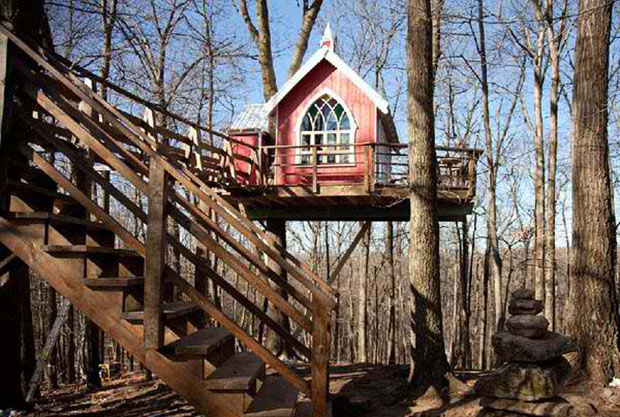 But you would certainly be ashamed of yourself because the tree house isn't intended for fun or leisure. It is a business.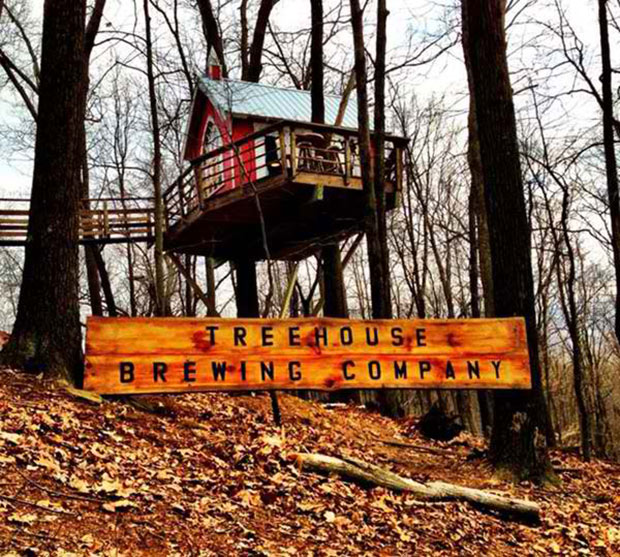 And by business, we mean it is actually a company. That is why it is important that you read the signs.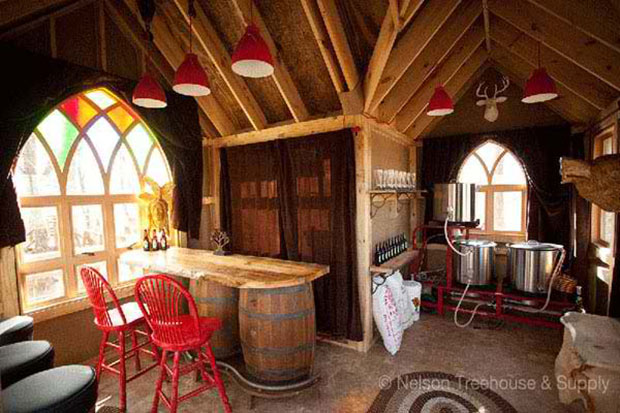 The interior also has than barn feel with vaulted ceilings.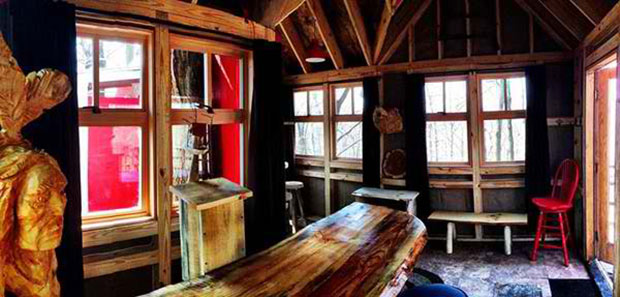 By now, it can be rented for an overnight stay.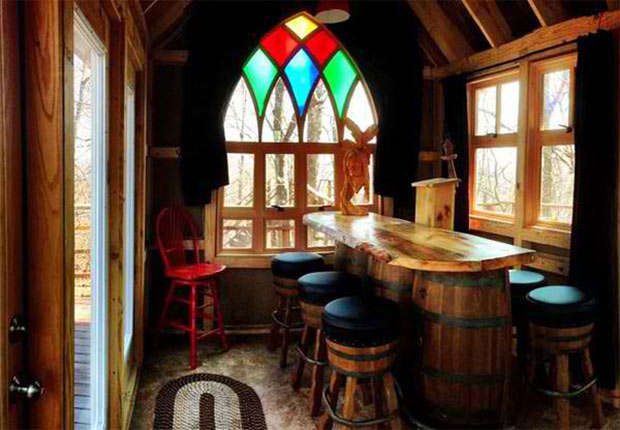 But you can also merely drop by for a drink. Its bar has barrels as stands.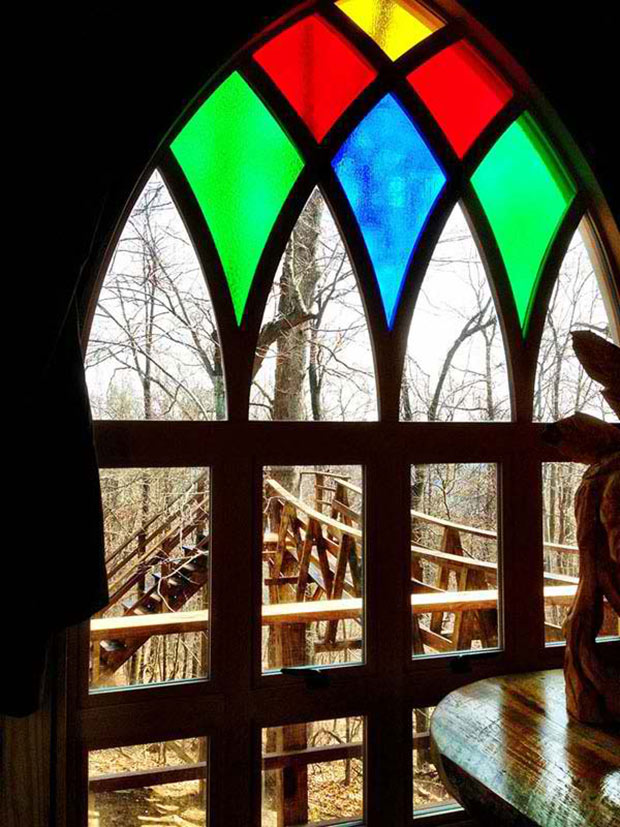 And it has this lovely Gothic windows with colorful glass.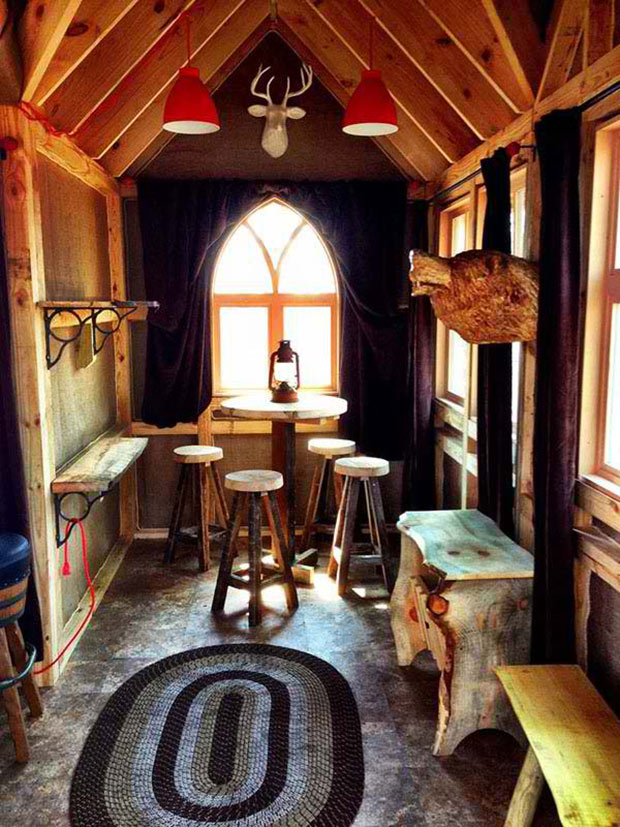 There are different seating areas inside where guests can sit and take a drink.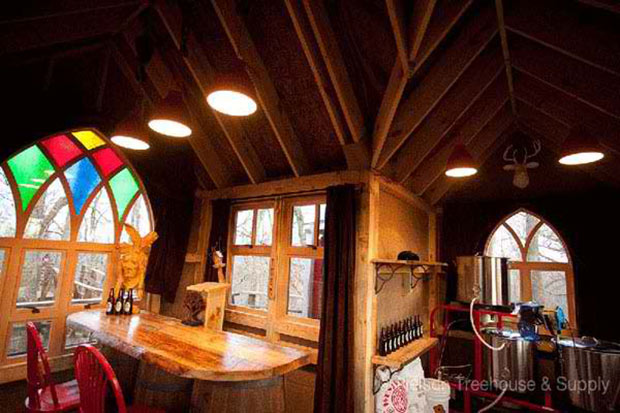 Unless you see this, you will not believe that beer is actually made here.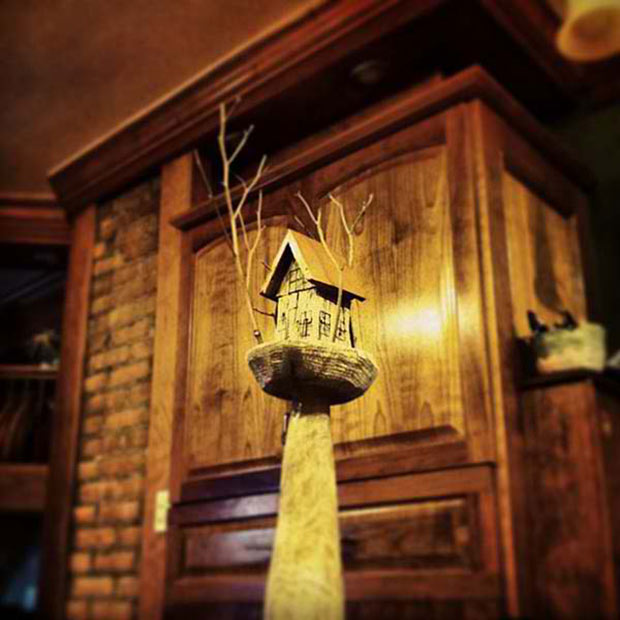 The tree house brewery may just be the beginning of the owner's dreams for a bigger company in the future.

Now that you know that it isn't a playground for kids, make sure that you won't bring them when get here. For adults, you'll certainly have a great time in the tree house. Don't forget to bring your friends and your camera! Feel free to share this to your friends who might want to get a drink or two while in here.
FREE TRENDING HOMES IN YOUR INBOX!
Never miss any updates! Subscribe to our feed and we'll send you the latest trending homes right to your inbox daily! Join us Now!