DIY Sauna Raft: An Interesting Place for Family and Friends
|
Would you love spending a day out at a Sauna Raft? Well, this Saunalautta is a great option for spending a day with friends and family!
It is amazing that people can actually build things to create homes and other structures but this DIY raft is even more awesome. Why?
Because aside from being able to float on the water, you can also do a lot more fun stuff while on it.
Of course, that excludes playing games on your smart phones or watching movies on a portable player or reading on your kindle. Because even without technology, you'll have a great time in this raft.
We would guess that it was just out of boredom that a group of friends came up with the idea. With their creative minds meeting in one point, they were able to build their own raft.
But it isn't JUST a raft because it is also a sauna. This sauna raft in Joensuu, Finland is also known as a Saunalautta in Finnish.
It has hammocks, multi-level decks, a tower and a fully functional sauna! You can even grill food while in it and spend an extraordinary adventure with family and friends!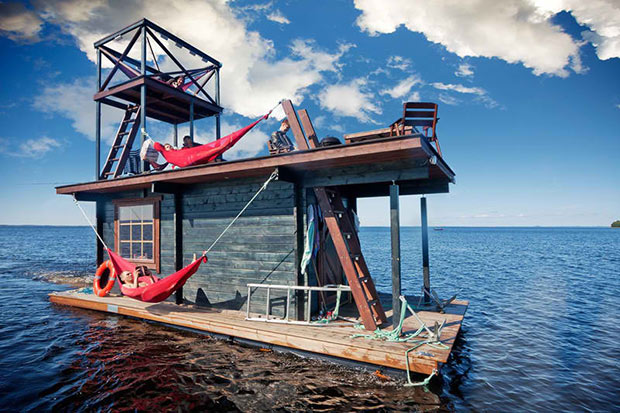 This sauna raft has multiple hammocks that could provide a different level of relaxation to anyone using it. So it's relaxing in the middle of the ocean or lake, instead of under the trees!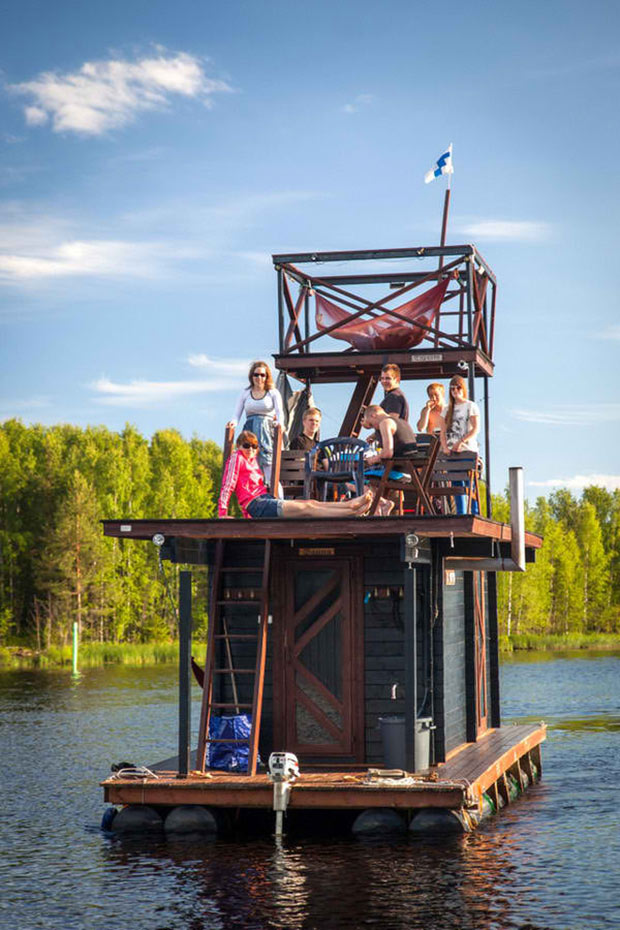 It has two levels. The upper area can also be used as a gathering place to enjoy more bonding time together.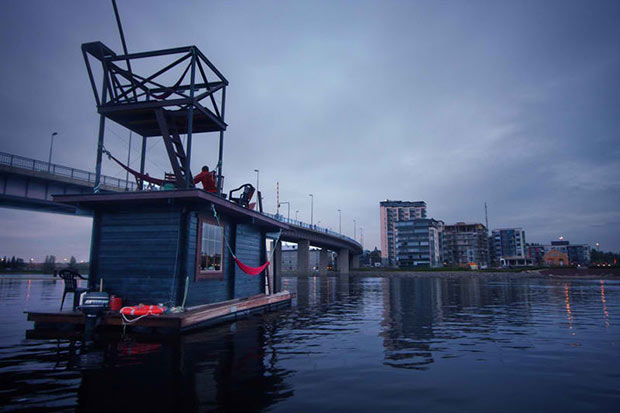 One can also dive from the upper level right into the water. Now that'd be lovely for adrenaline junkies, don't you think?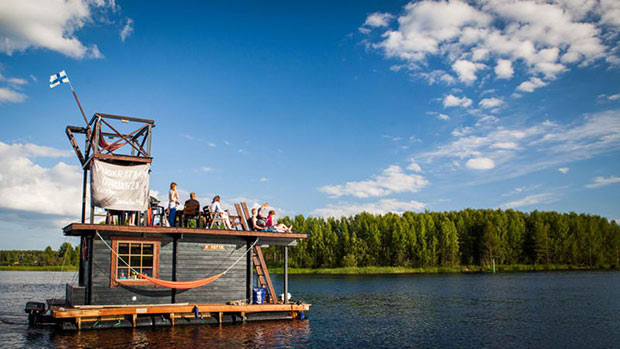 With a raft like this, the word boredom will never be remembered because everything will be fun filled. We can just imagine how great it would be to spend time with my friends on this!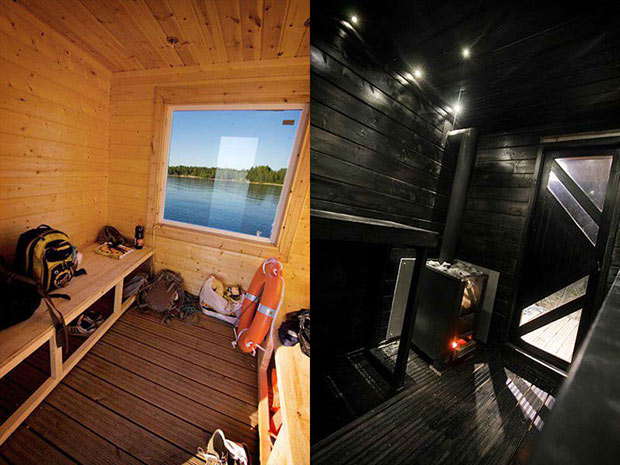 On the lower level is this sauna. So, if you feel cold, just get into this area and keep warm. Looks cozy right?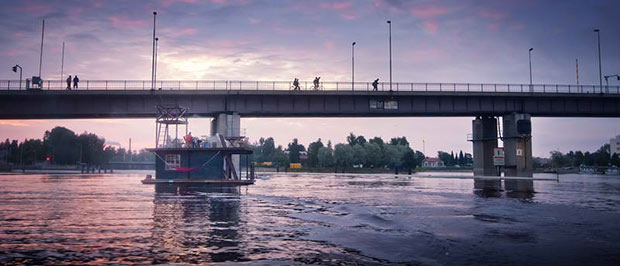 No doubt, this sauna raft is one impressive creation. Aside from being a nice place to spend time one, you will also be able to appreciate nature even more while floating on the waters and seeing the wonderful environment.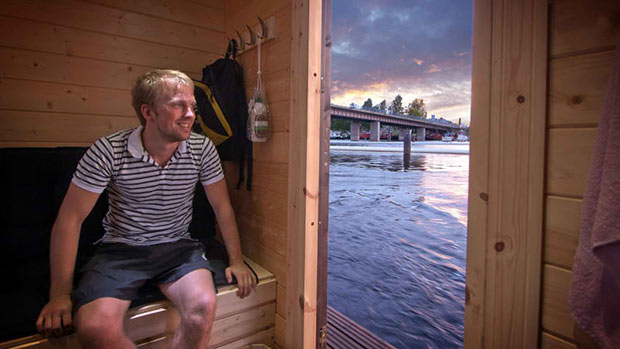 Yes, this man had a great time on the sauna raft!
Interesting, right? We know you envy these people. You can actually build your own raft too.
You can also add more features into it if you want to. For those who are in Joensuu, Finland, you can rent the sauna raft.
If you're interested in renting this specific sauna raft, head over to their Facebook Page so you will know how to contact them. Share this amazing sauna raft to your friends too!