55 Swimming Pool With Spas For Restful and Lazy Days
|
Having a swimming pool in your home is already a dream come true! A regular, classic pool is already enough to satisfy the recreational needs of a family. But you can take it a step further with having a spa in your swimming pool!
There are many swimming pool with spas design options. You may be thinking of a spa that is completely separate from a pool. But with the more innovative swimming pool with spas designs, you can incorporate a spa in your pool for a seamless and stylish look. After a tiring lap around your pool, you can just lay back and relax with a spa.
How much does a swimming pool with spas cost?
The cost of installing a pool ranges from $3500 to $65000. Above ground, pools are understandably cheaper, with an average cost ranging from $3500 to $15,000. While inground pools cost an average of $20,000 to $65,000. Some add-ons could push these prices up to $100,000.
A swimming pool and spa combination is obviously going to cost more than just a regular pool. Spa addition could cost an average of $10,000 to $13,000. High-end spas could cost up to $15,000. These prices are for a spa addition to a new swimming pool install. But remodeling your pool to add a spa is going to cost between $25,000 to $50,000.
Of course, take note that these figures on several factors like labor, materials, size, features, etc.
How do I choose a swimming pool with spas?
With swimming pool with spas, there are multiple pool design options to choose from, and is up to you which one of these fits your style and your available space in your yard.
Let us see your options and why you should go for them.
1. With integrated spa
As the name suggests, the spa is located inside the swimming pool, making it appear part of the pool's overall shape. Even if it's within the pool, the spa shape and size could actually be different from that of the pool. Even the finishing materials could be different to offer a beautiful contrast between pool and spa.
This kind of swimming pool with spas is advantageous if you have limited space.
2. With attached spa
These attached spas are constructed adjacent or outside of the pool so that they appear a separate structure from the swimming pool.
If space isn't a problem for you, swimming pools with attached spas can be installed inground or elevated above the ground. Usually, pools with attached raised spas can become an attractive focal point with a decorative finish.
3. With raised perimeter-overflow spa
This type of swimming pool with spas is an increasingly popular pool and spa combination. This type can be integrated or attached. When it is integrated, it can give a beautiful appearance of the spa floating on water. And because of this, it becomes an even more visually appealing choice as it is usually finished with multicolored, iridescent glass tiles, making it glisten when sunlight hits the water.
4. With spillover spa
The attractive point of this type of swimming pool with spas is it incorporates the visual and audible appeal of a spillover. As the wall structure of the spa allows for water to spill over into the pool, it could create something like cascading waterfall.
5. Pool and detached spa
While a spa integrated or adjacent to a swimming pool definitely enhances the overall look of your pool, sometimes the two become their own separate structures. The advantage of this is you can have a bigger spa than what an integrated or adjacent spa could offer. In addition, a spa away from the pool can offer a little more privacy.
Swimming Pool With Spas Design for Inspiration
Let's take a look at some swimming pool with spas that would be perfect for lazy days!
Pool House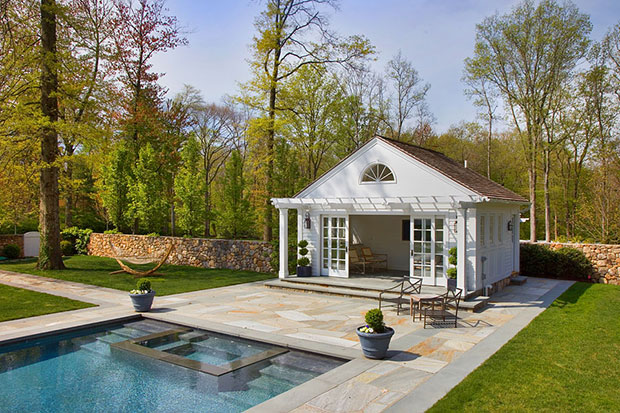 Building your spa with the steps is smart. As soon as you step into your pool, you can dip into the spa. Or when you think you're done with taking a lap and need to relax, you can finesse your way into the spa.
Pool House in Ridgefield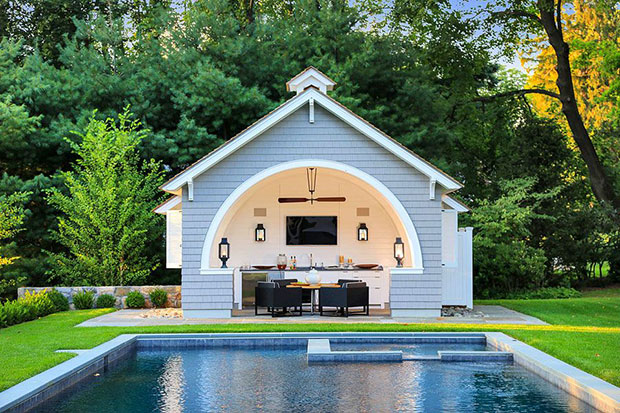 Sean O'Kane
For a swimming pool with spas, it is quite common to integrate the spa into the corner of the pool.
La Quintana Pool & Spa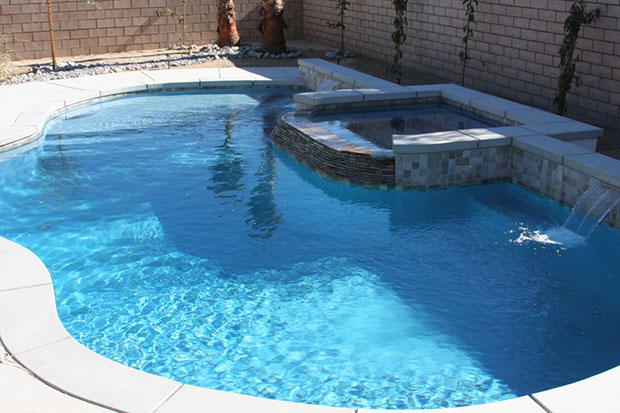 If you don't have that large of a backyard to build an extensive pool, even small swimming pools like this could have a spa as well.
Pool and Spa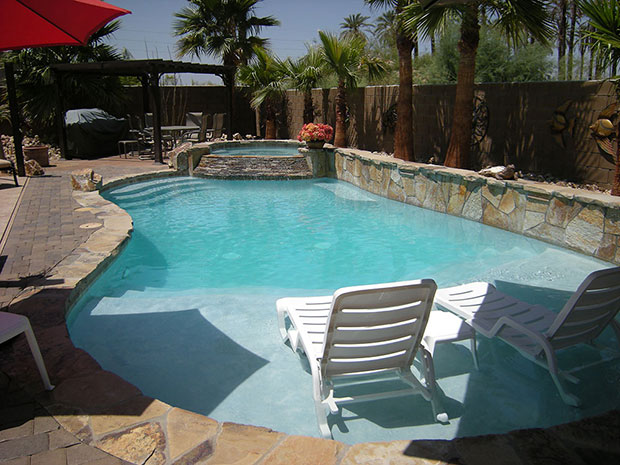 Incorporating the spa into the wall structure like this makes quite a beautiful landscape. Where the vivid colors lack, the structure makes up for it.
La Quintana Pool with Spa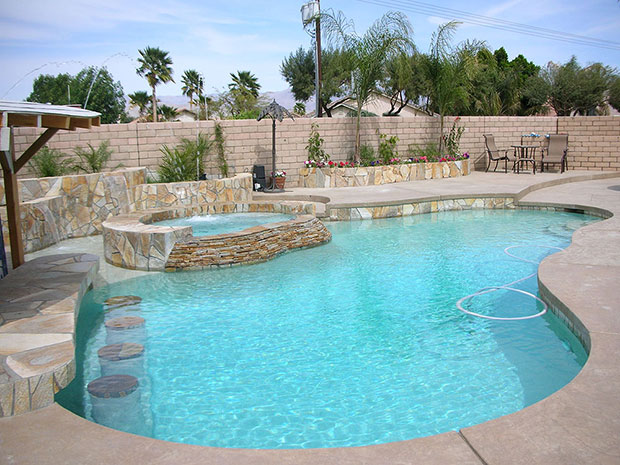 Kancun Pools and Spa
With the existence of a spa, why not take it another notch by also building a minibar. This pool goes to show you don't need to have a huge pool to have it all together.
Bergen County Estate Pool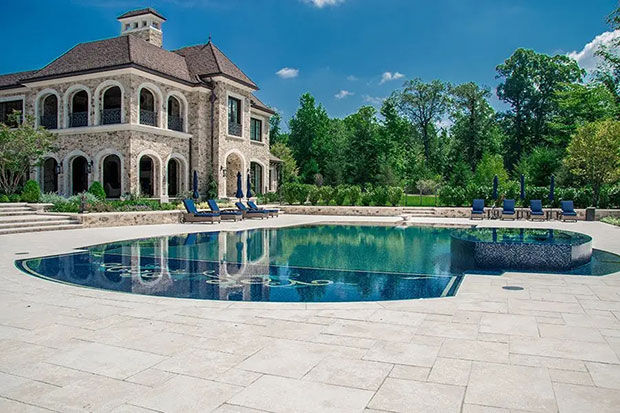 An extravagant and elegant pool that is definitely extremely visually appealing. This entire swimming pool with spas reflects light so perfectly, it's almost as if it's just some artwork on the pavement.
Outdoor Living Pool and Spa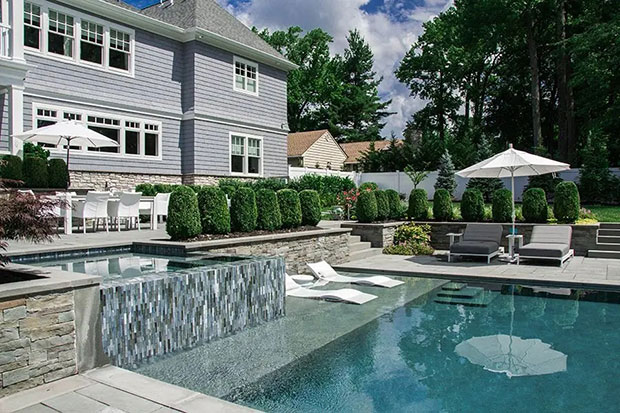 Imagine sitting on a spa that's elevated from the pool, perched on the top, looking down at your family members having a good swim. This swimming pool with spas design is also good in offering a little privacy without completely detaching the spa from the pool.
Naturalistic Pool Design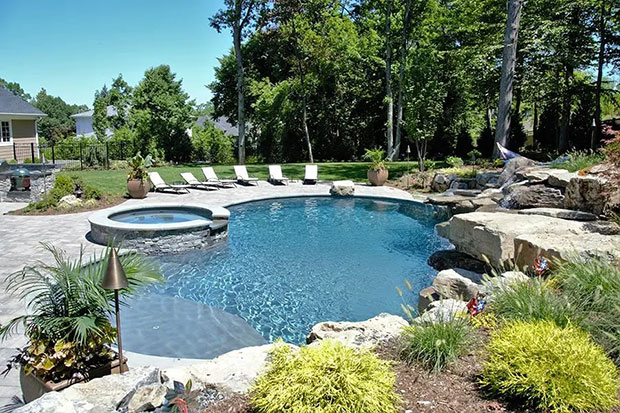 With the amazing waterscape, the spa design perfectly complements it.
Bright and Modern Pool & Spa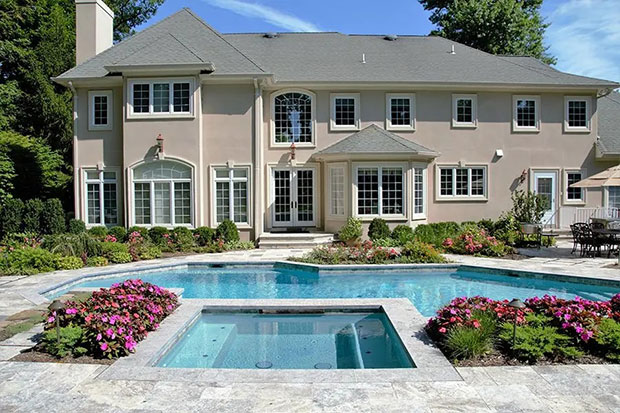 It's fascinating to have this square spa in this irregularly shaped swimming pool. It adds an interesting layer to the overall look of the yard.
Pool with Double Waterfall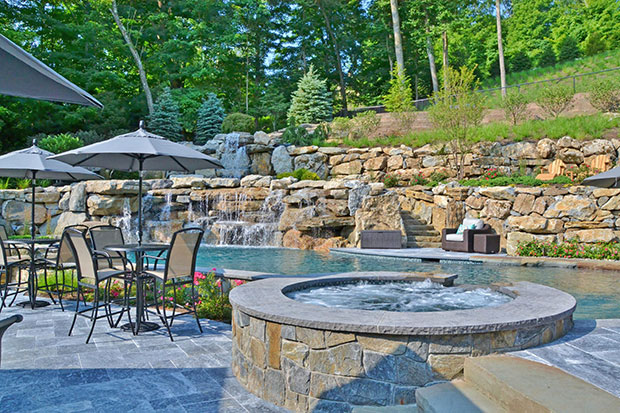 Scenic Landscaping LLC
With an extensive landscape like this, it seems only appropriate to really fully realize the potential this landscape could have.
Violin Pool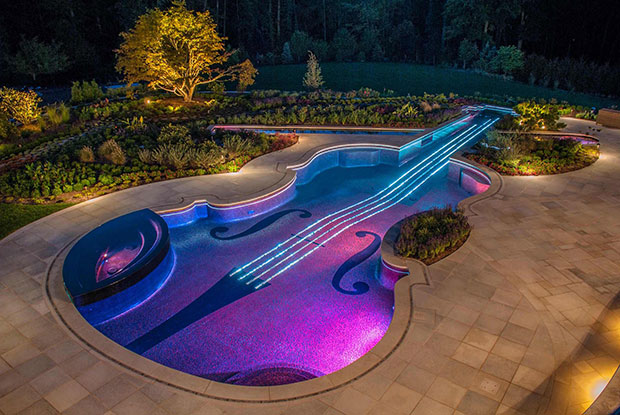 Cipriano Landscape Design & Custom Swimming Pools
This has to be the most stunning swimming pool with spas design! The clever use of violin parts to incorporate a spa in the pool is admirable.
White Fences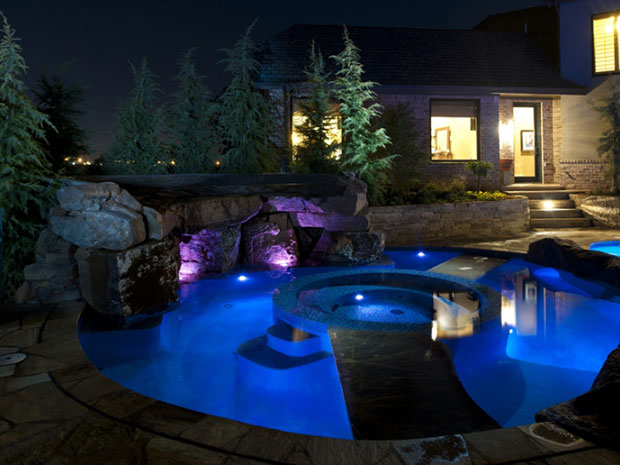 Where spas are usually found in the corner or to the side of swimming pools, this pool has its spa in the center. It's an incredibly refreshing take on swimming pool with spas.
Yukon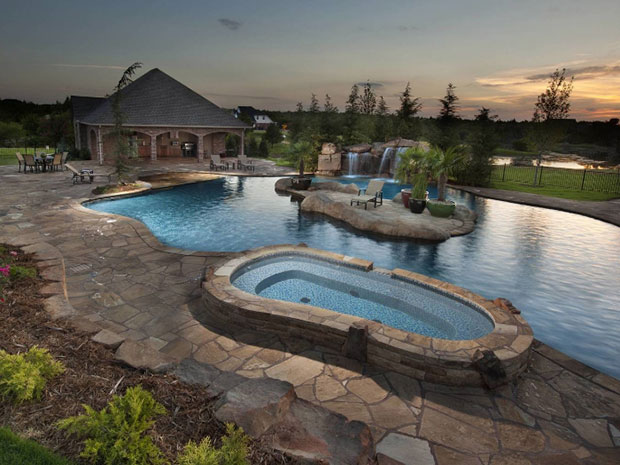 Most popular spa designs are either squares or circular, but this one is an elongated oval. If you have this much space, wouldn't hurt to have a spa shaped like this.
Edgewater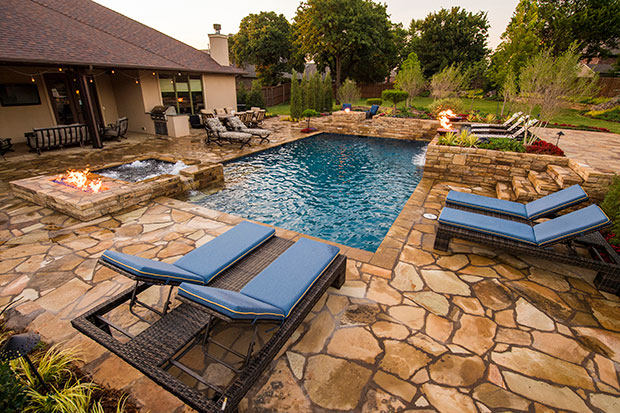 Caviness Landscape Design, Inc.
Interestingly, the walls of the spa extend to add a small yet stunning fireplace. While you take a dip in your spa, you can get a little warmth from the fireplace.
Twadell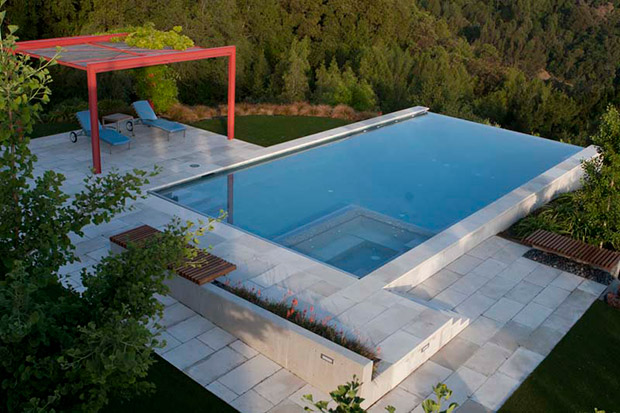 If you don't pay attention enough, you might miss the spa that's integrated into the corner of this pool.
Blackwell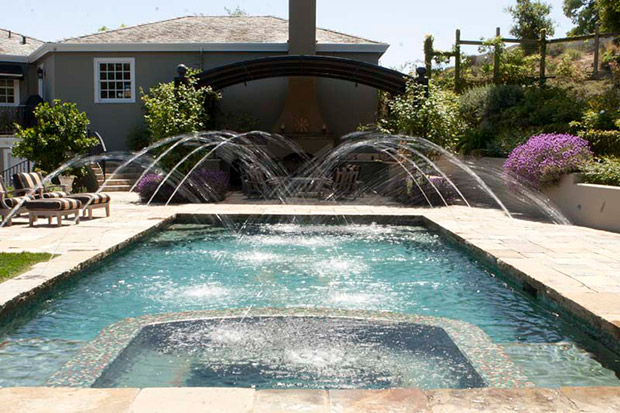 Having the water from the pool fountain fall into the spa brings in an additional kind of fun for swimming pools like this.
University Ave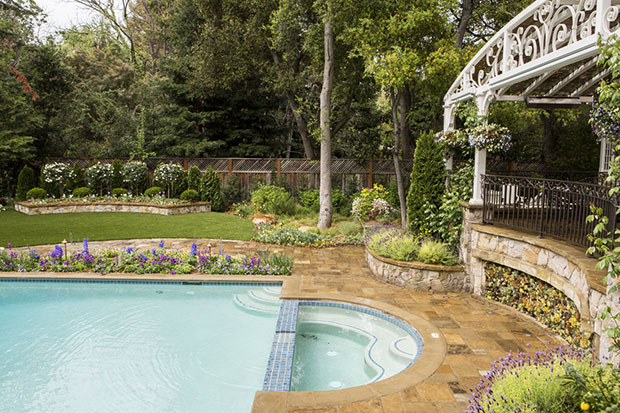 Within the shape of the pool, you could have the spa installed this way. In a distance, it would look like your old regular pool until you take a closer look at the spa.
Saratoga Traditional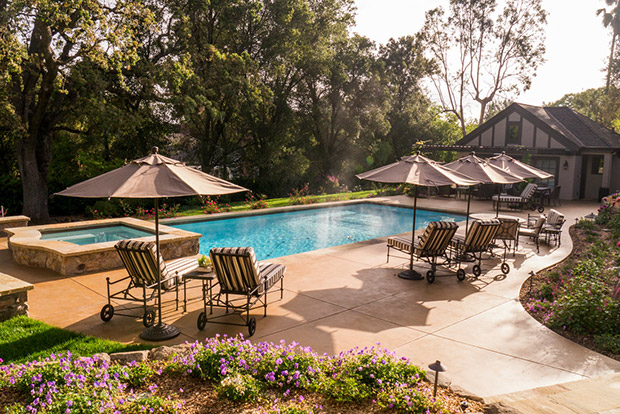 Design Focus International
Like a much-detached swimming pool with spas, you can expect the spa to be this big, which is also proportionate to the size of the pool.
Bridgewater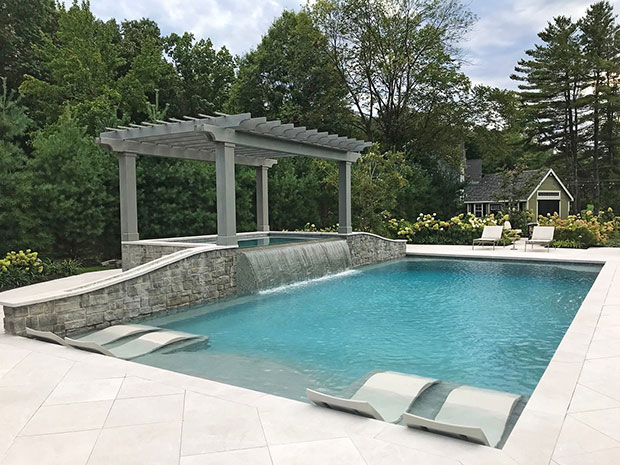 This spa is something quite special with a pergola covering overhead. It's definitely nice to have a little shade while you're taking a relaxing dip.
Montvale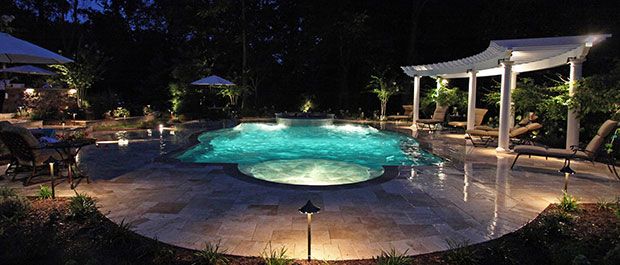 Interestingly, with its shape, one end makes use of it to turn it into a spa. And the opposite is a convenient fireplace.
Edgewater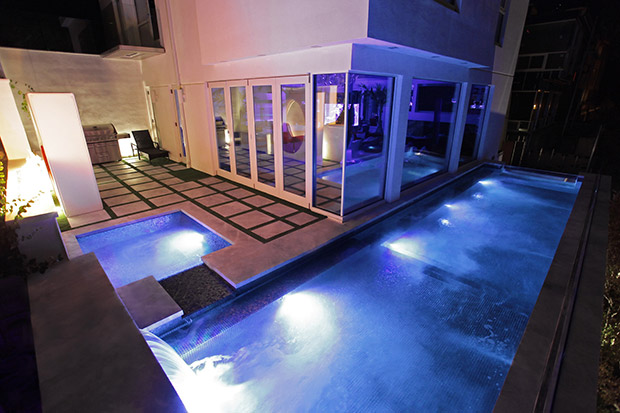 This home makes efficient use of this tight little space, using up the longer space for a lap pool. And on the adjacent side is the spa, perfectly connected.
Chester 2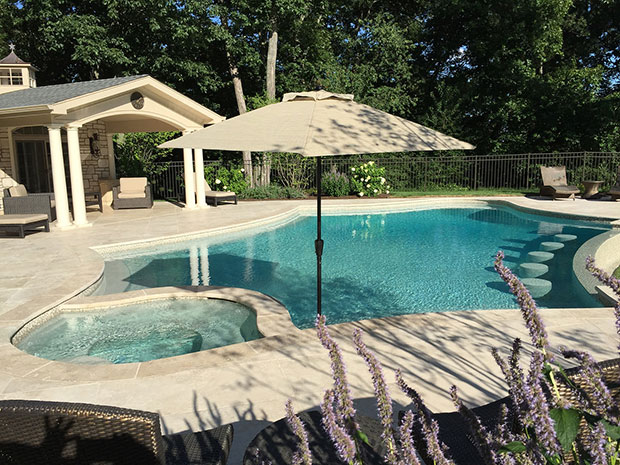 In irregularly shaped swimming pools like this, use the curve of it to install and integrate a spa into the pool.
Chester 3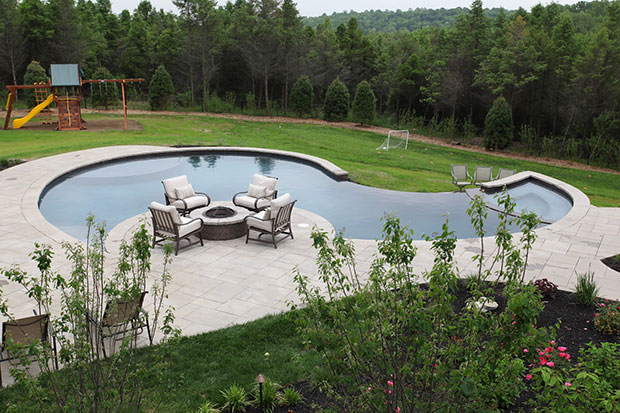 A very interestingly shaped pools with this kind of corners are perfect for spas.
Bridgewater 2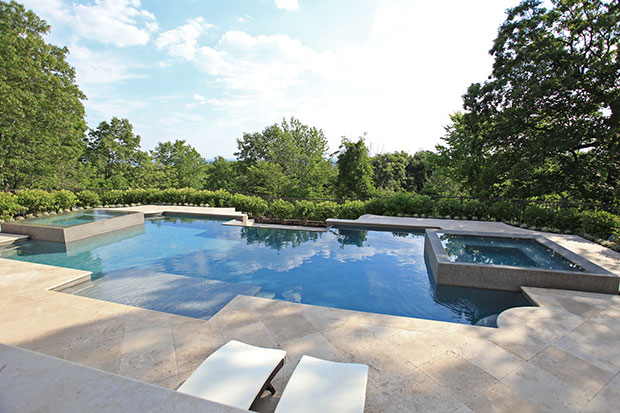 Unlike the swimming pool with spas in Montvale right above, both ends of this pool have spas. This means more people could have a relaxing time in the spa.
Avalon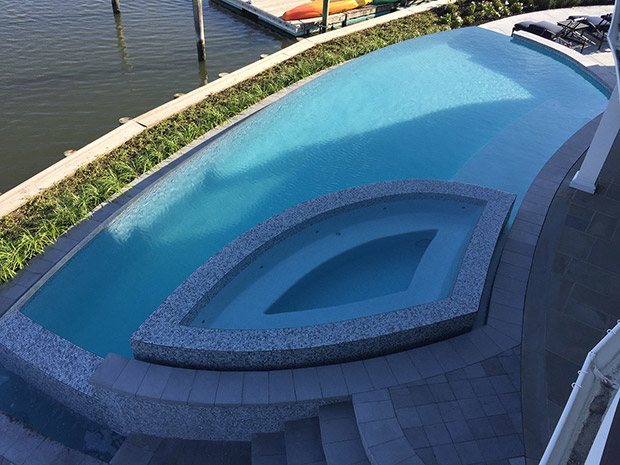 Lifted and elevated into a considerable height, this spa offers some privacy and more space than many other spas on this list.
Pompton Plains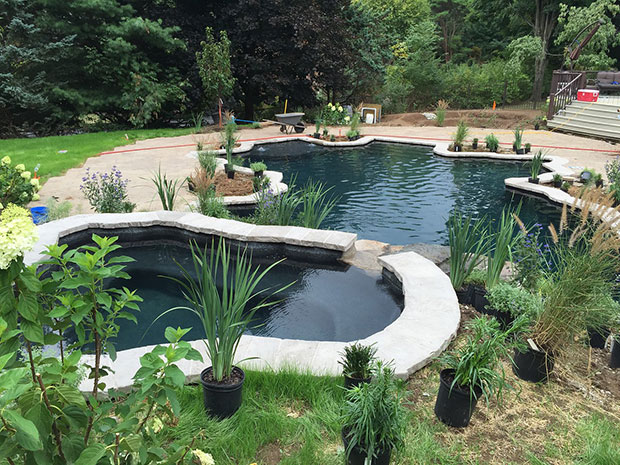 The Pool Artist | Brian T. Stratton Landscape Architect
The most interesting aspect of this swimming pool with spas design is the overall landscape of it. The addition of planters around the curves of the pool gives it a more serene and relaxing appeal. It even gives an impression of the pool not being at your home.
Readington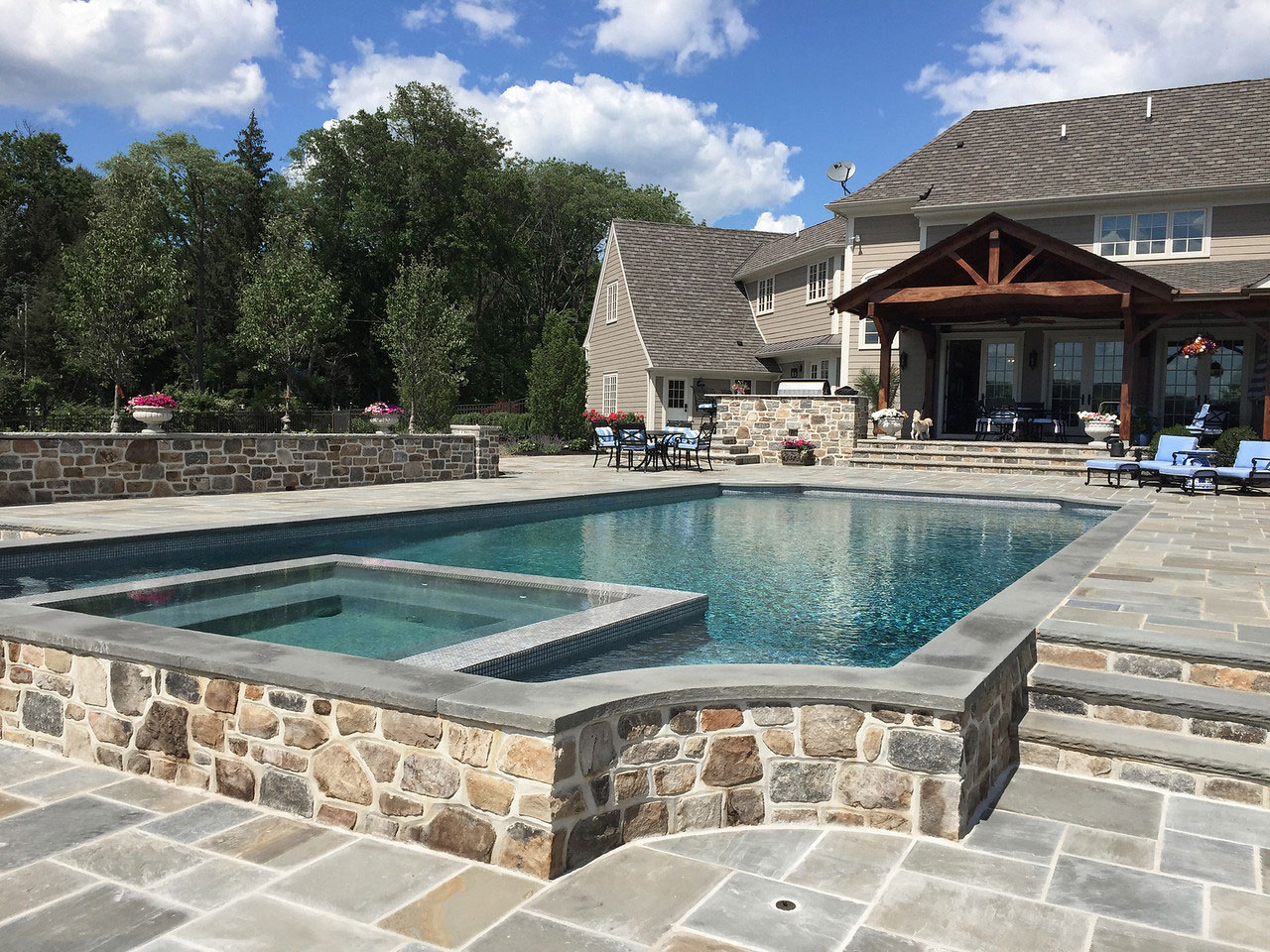 It seems that it's a common theme to install the spa on the curve side of the pool as it attracts even more attention visually.
Livingston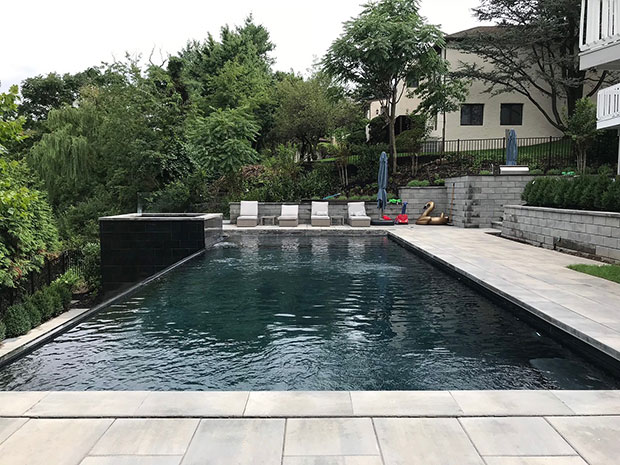 Instead of integrating the spa into the pool, they have this elevated spa instead. In its overall look, it makes it quite the modern style.
Randolph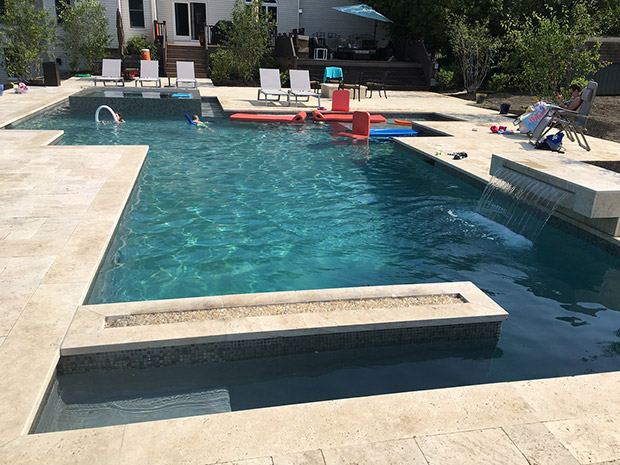 This swimming pool's shape is already quite the unconventional type and you'd expect the spa to be in those corners. But there it is, not exactly the corner of the pool but not in the middle either. Overall, it makes for a very interesting swimming pool with spas design.
Lebanon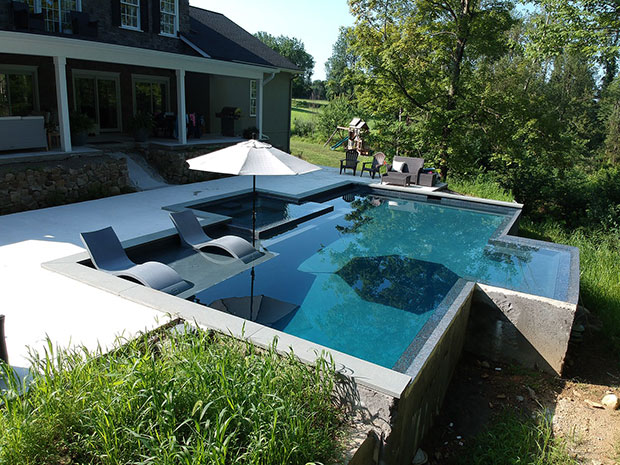 The spa being leveled with the pool's wet deck or tanning ledge is a clever and aesthetically pleasing choice.
Randolph 2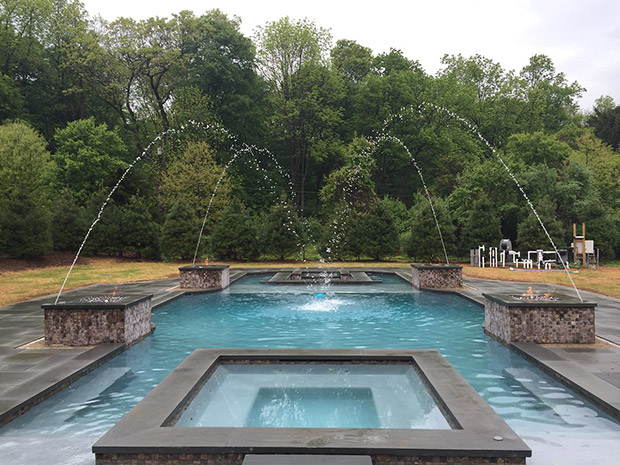 What's most interesting is the elevated spa being in the same levels as the firepits on the sides of the pool. It creates an overall visually stunning waterscape.
West Windsor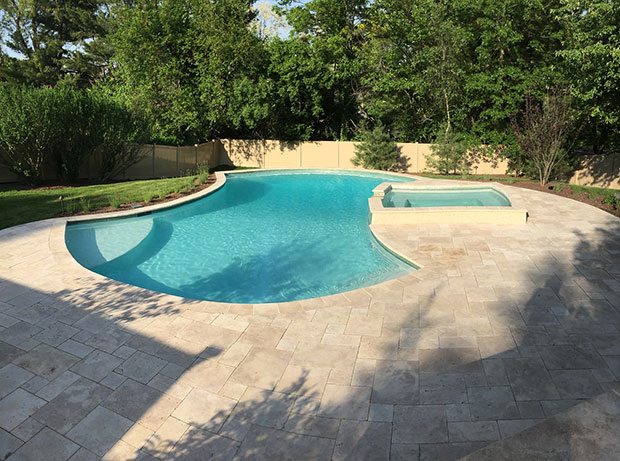 The Pool Artist | Brian T. Stratton Landscape Architect
With the unconventional and irregular shape of this pool, one would have expected to use the corners and curves within the pool to integrate the spa. But instead, it is built adjacent outside.
Boca De Canon Lane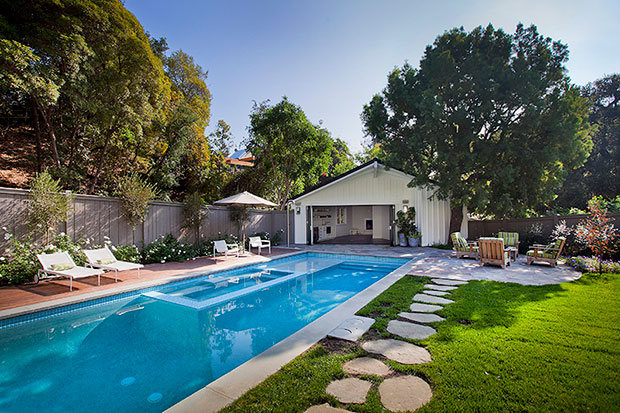 White Picket Fence
You'll mostly see the spas installed by the width of rectangular and regular pools like this. But this one makes itself unique by having the spa along the length of the pool.
Custom Pool & Spa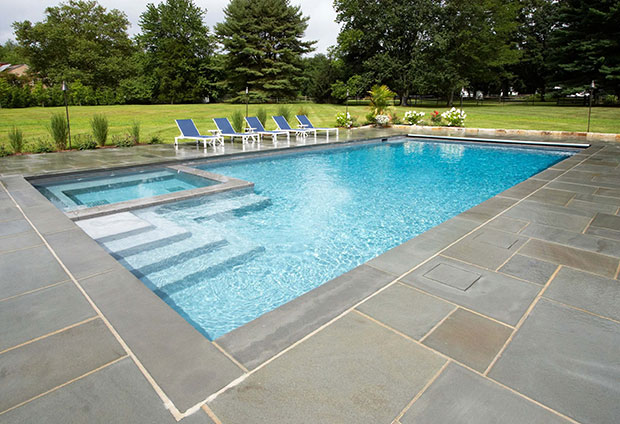 It's pretty clever to incorporate the steps for both the pool and the spa into one side. This offers more space for people to move around the pool without structural hindrances.
Classic Pool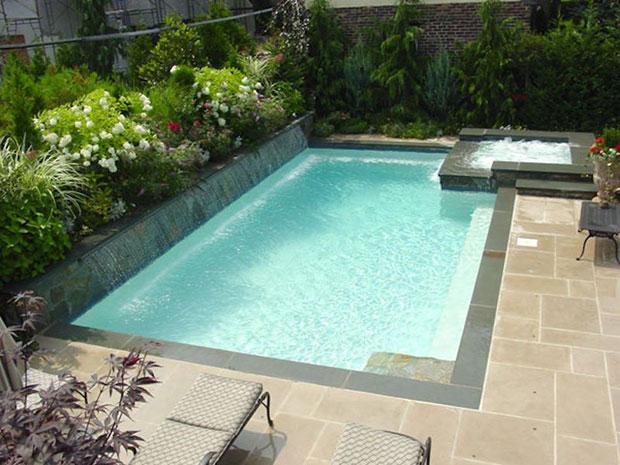 Even with small swimming pools, you can have a spa built with your pool. They even managed to have a little waterfall here.
All-American Classic Pool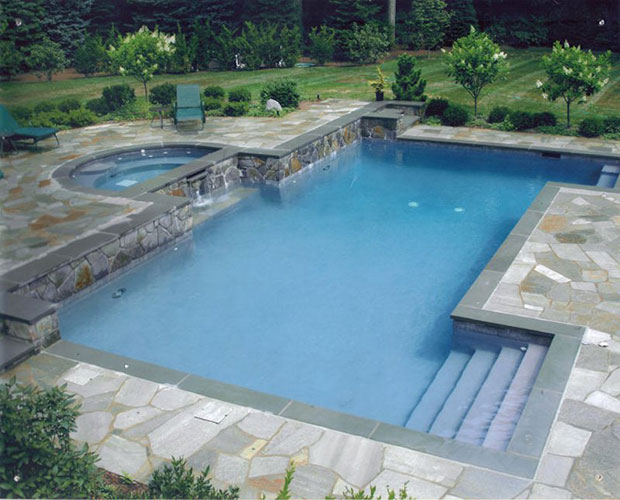 All American Custom Pools & Spas
Elevated spas built like this truly give some added dimension visually. It would definitely improve the overall experience of playing and relaxing around your pool.
Queenstown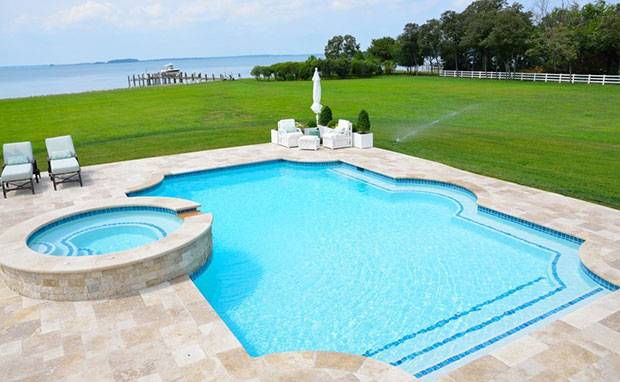 An elevated circular spa to go along with this elegant pool structure is quite fitting as it emphasizes a stunning visual of the overall landscape.
Rehoboth Beach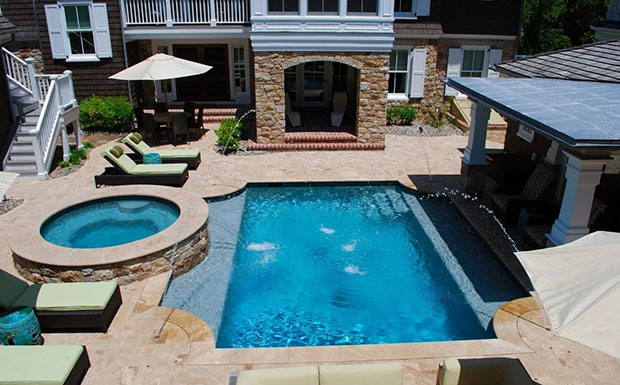 The little curves on the edges of the pool structure are beautiful and complement the elevated spa structure.
Neavitt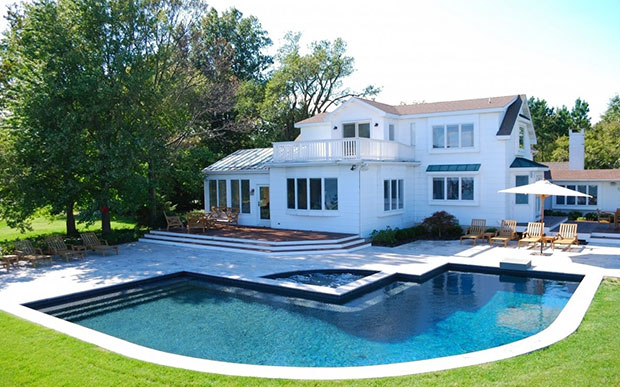 A pizza-shaped spa is unconventional and unique and surely fits with the overall pool look.
Queenstown 2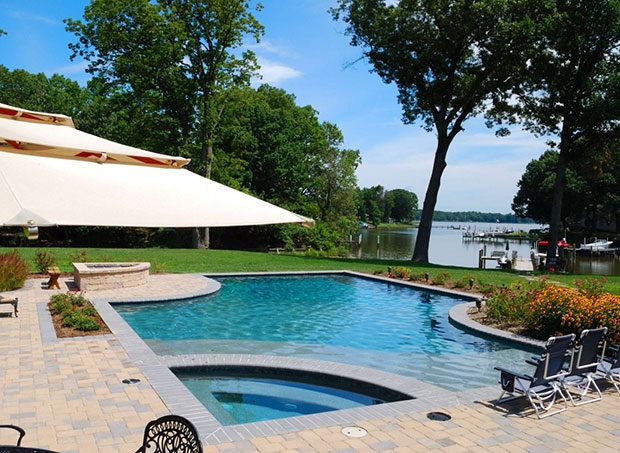 On the opposite end of the spa, a fireplace interestingly mimics its shape. This creates such a cohesive and pleasant overall look of the landscape.
Oxford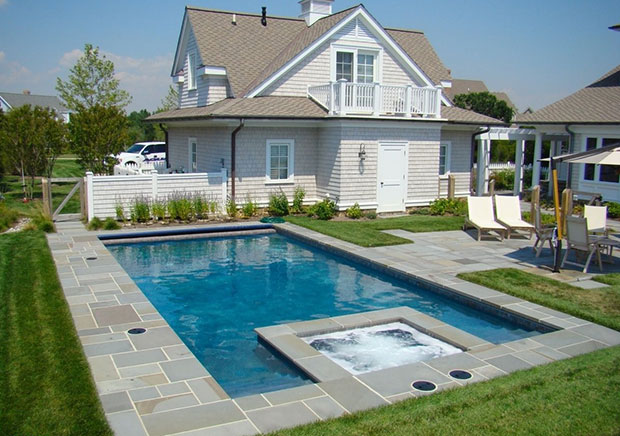 Aqua Pools & Spas
Like much regular swimming pool with spas, the spa being built along the width of the pool is a common thing. But it doesn't mean that this pool is any less stunning.
Wayne Residence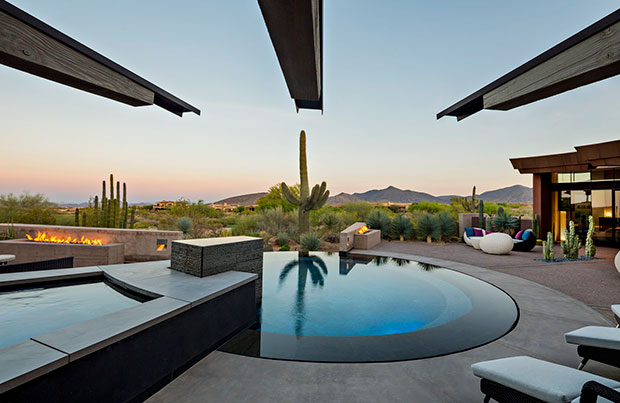 Stepping away from classic and traditional swimming pool with spas, this home offers a more contemporary design of theirs where the elevated spa looks like a pointer against the circular structure of the pool.
Norman Residence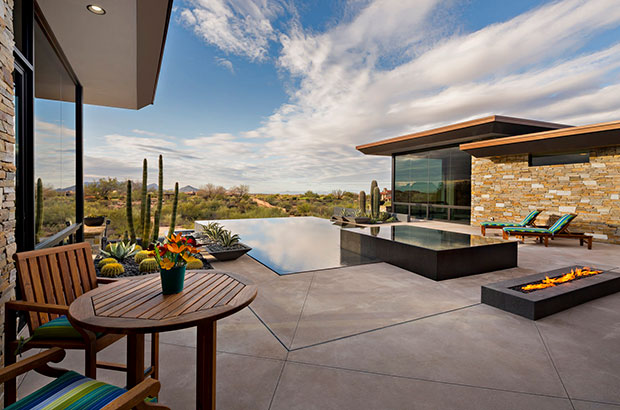 Negative edge invention truly brings out the best for pools with raised perimeter-overflow spa like this one.
Kim Residence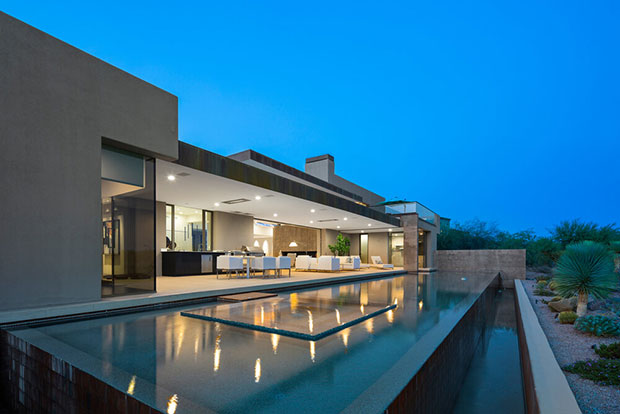 Tate Studio Architects
Forget spas on the corners, edges, on the sides, or in the middle of the pool, this one is almost jarring as the spa is not even in the middle but is too close to the sides yet not quite.
Oahu Beachfront Residence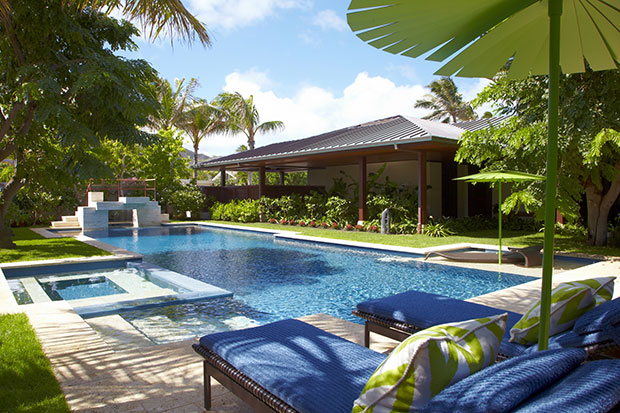 Gast Architects
The finishing and overall structure of this pool and spa combo is ethereal set against the serene landscape of this home.
Newlight Lane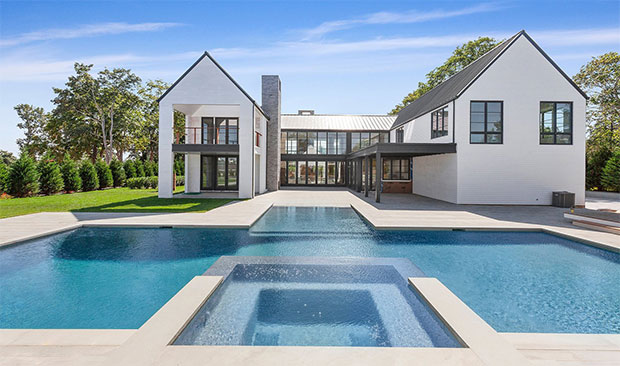 Perello Design & Build
A rather simplistic design but it has the contemporary edge that makes it very visually appealing. All that's left now is some lounge chairs.
Euclid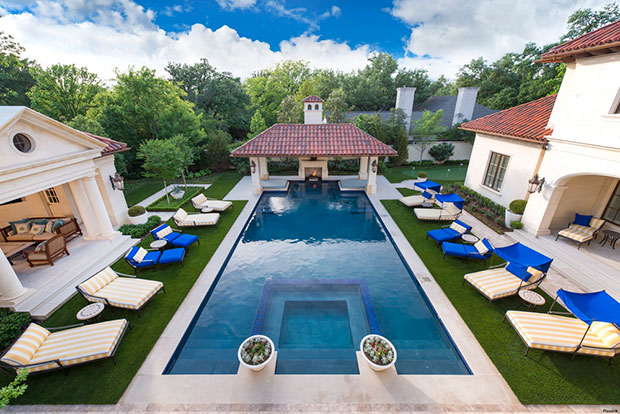 Integrated into the pool, you wouldn't even notice the spas if it were for an aerial view. Plus, the planters on either side boost the elegant appeal of the pool.
Dexter Drive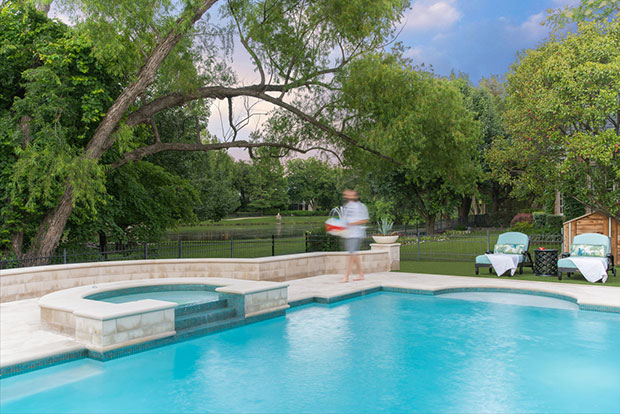 Some spillover spas like this usually are just one side of the wall is lower, but this one has little mini-steps that would have the spilling over of water look like cascading waterfalls.
Cedar Creek Canyon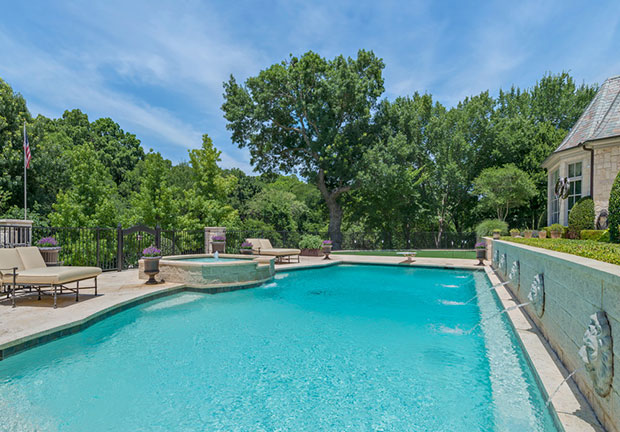 Harold Leidner Landscape Architects
Despite the lion head fountains, the spa offers more of that visual appeal.
New Jersey Pool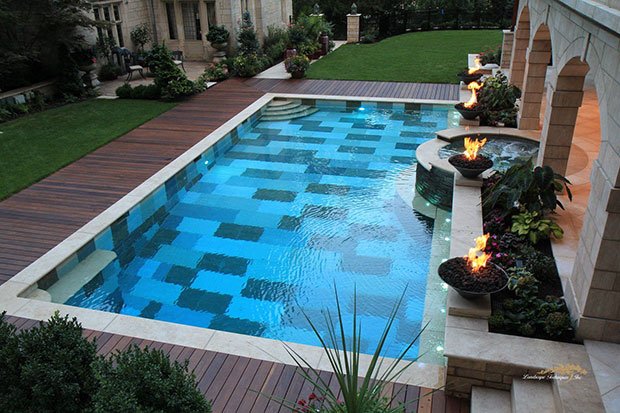 It is a rather interesting architectural choice of building a portion of the spa into the patio of this home.
Aquatecture in New Jersey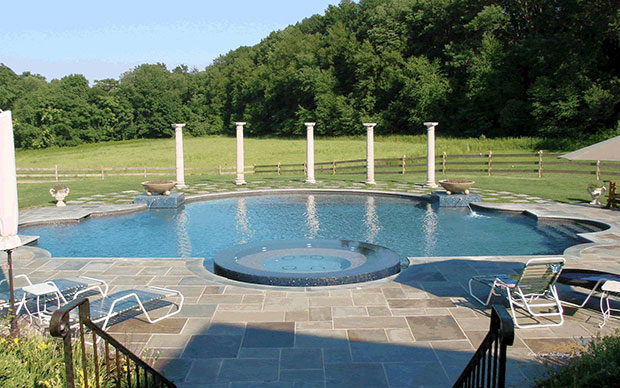 The overall shape of this pool and spa combo is something to be desired and admired. And those fire cauldrons and columns certainly live up to some European medieval aesthetic.
New Jersey Aquatecture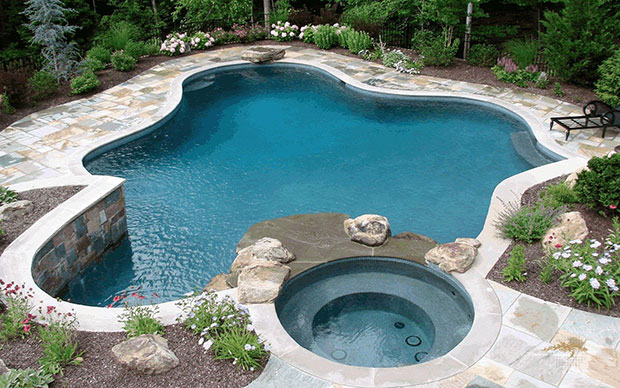 Landscape Techniques Inc.
While the wall side of the spa that spills over to the pool is usually furnished with tiles, this one, interestingly, isn't.
Shenandoah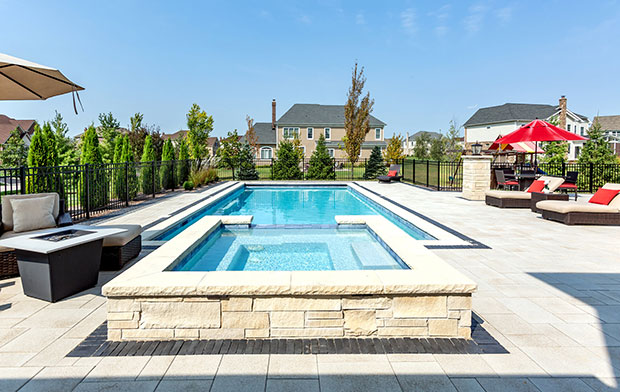 Sunset Pools & Spas Inc.
Some spas would visually match by complementing the pool, then there are some that nearly mimic it to create a stunning look like this.
Herbert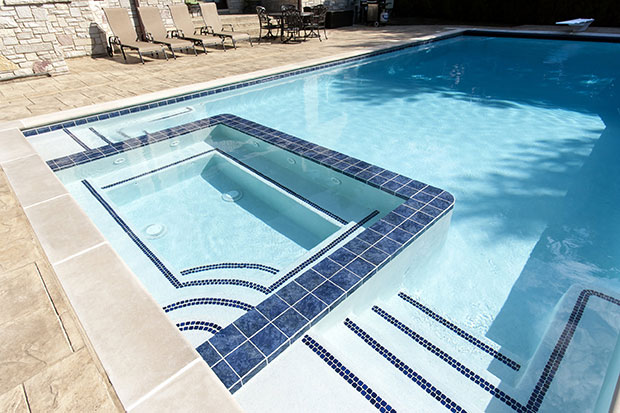 Sunset Pools & Spas Inc.
Levelled with the pool water, it should be an easy swim in and out of the spa and then to the pool.
Brian Grant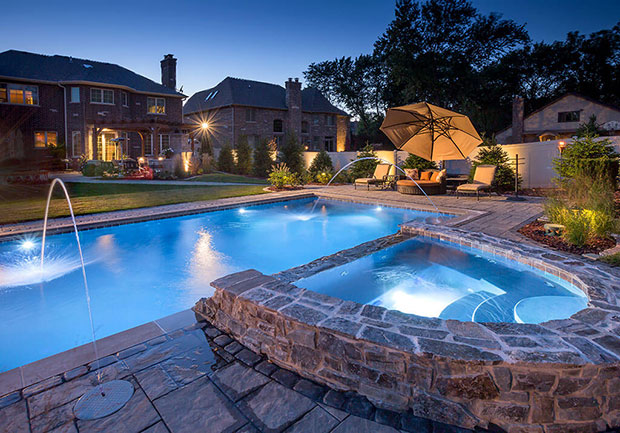 Sunset Pools & Spas Inc.
The shape of this spa is interesting enough as you'd expect it to be along the width. But this makes it quite unique.
That's it for an exciting swimming pool with spas designs perfect for relaxation and recreation! Which ones grabbed your attention?
Like This Post? Pin It!