60 Intimate Small Inground Pool Ideas You Need To Cozy Up Your Backyard
|
Between inground pools and above-ground pools, inground pools are most of the time expected for those with spacious yards and resources to spend. But even for those without the space or budget, you can have a small inground pool!
Small inground pools are observed to be a preferred choice by many people as they cost less and fit in most spaces. Now, you can make a splash even in the tiniest spaces.
What is the smallest size for an inground swimming pool?
The average small inground pool is around 12 x 24 feet, and a little over 5 feet deep. The smallest inground pools across all types also average around 10 x 20 feet and 12 x 14 feet. But small inground pools can even be smaller than 12 x 14, though this means there will be no room to swim laps or host as many people for pool parties. Still, this size will still allow you to relax and cool off.
What is the cheapest inground pool to install?
As mentioned before, inground pools are not cheap at all! On average, they cost from $60,000 to $100,000 to have one built in your yard. But small inground pools are considerably cheaper than that, though it still requires a sizeable investment.
The cheapest small inground pool is a vinyl liner pool. Take note though that even a vinyl liner pool can cost more than concrete or fiberglass pools depending on features, accessories, size, and such. But generally, vinyl liners are cheaper than concrete (minimum of $50,000) and fiberglass (minimum of $40,000).
The cheapest vinyl liner pool can cost around $25,000. They can be cheaper if you DIY. It can also go way up to more than $65,000. But the average price would be around $35,000 to $65,000.
What are the benefits of a small pool?
While small inground pools have their limitations, there can also be benefits that could help you consider your choices. So, what are these benefits?
1. Intimate space
Though a small pool, and especially the smallest allowed, can limit your activities, small inground pools provide an intimate space to relax and lounge.
2. Fun
Swimming pools, regardless of size, are a great way to entertain kids or host small gatherings with friends and family.
3. Less maintenance
Small pools require less maintenance and less work, which makes upkeep so much easier compared to big pools. It takes less time to drain water and less surface area to clean. Small pools have far fewer chances of wear or cracks appearing than their larger counterparts, so repairs are less.
4. Less expensive
As mentioned above, small inground pools cost considerably less than large inground pools.
5. Small initial investment
One of the greatest benefits of having a pool, regardless of size, is how it racks up the price of your property. Though small pools cost less and therefore add less value than bigger pools, it still adds value to your property.
6. Exercise
Though the smallest pool size may not allow you to do laps, a small pool still offers a facility to do water exercises. They are also a great outlet to relax and rest those muscles.
Small Inground Pool Ideas for Inspiration
Now, let's check out some intimate small inground pool ideas that will definitely elevate the overall look of your yard!
Link House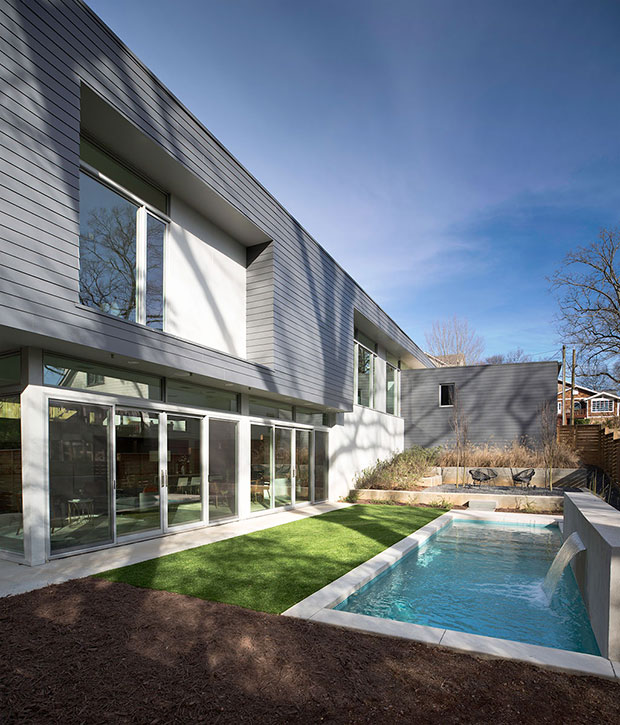 Philip Babb Architect
A small inground pool doesn't mean you can't have additional water features such as a waterfall.
Belgrade House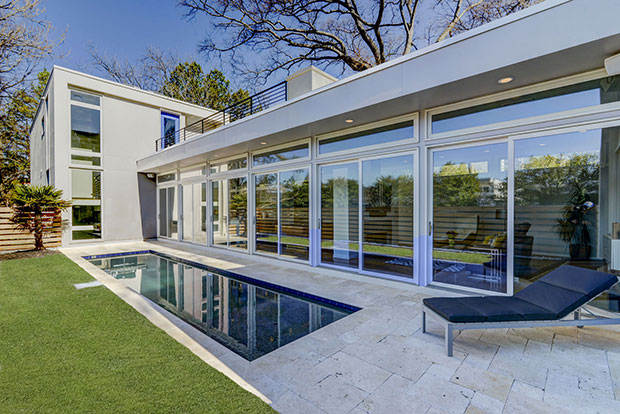 Philip Babb Architect
If you insist on being able to do laps on your small inground pool, you can have it long instead. A long pool is definitely great to get in some swimming exercise.
Balcones Residence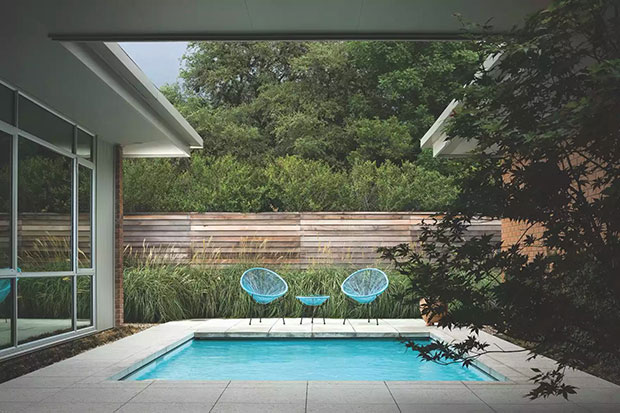 Clayton Korte
This rectangular inground pool can definitely host a small pool party. It's also perfect for a simple lounging or relaxing time with friends or family.
Texas Pool 14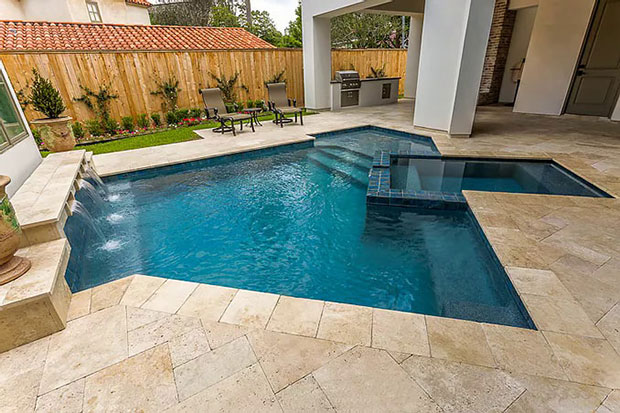 Texas Pools
A regularly-shaped can be too boring, so with some creativity and resources, this irregular pool definitely brings a lot of personality to your yard.
Harbor Acres Residence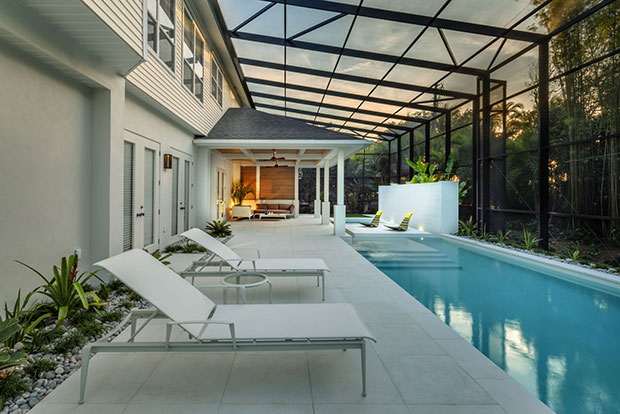 DWY Landscape Architects
With an astounding landscape like this, a small-width lap pool completes the visual appeal. A larger patio would certainly allow a bigger gathering than what smaller yards can offer.
Backyard Paradise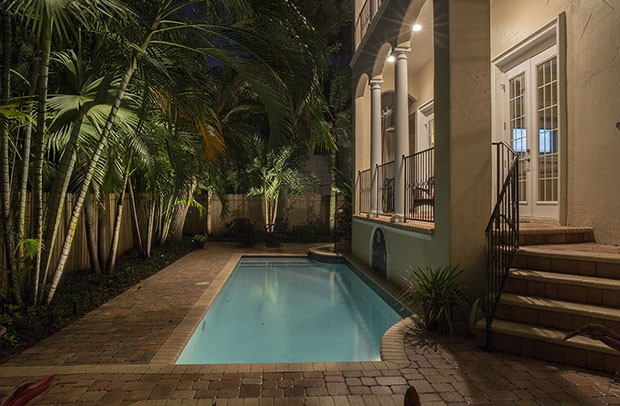 Brilliant Nights
With the palm trees around the small inground pool, you can definitely have a tropical paradise kind of atmosphere as you take a dip.
Reflecting Pool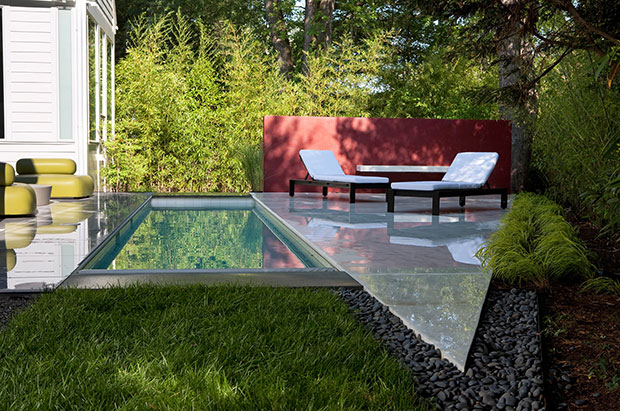 This reflecting pool is pretty interesting as it looks like it's being squeezed in between the marbled patio. But visually, it also comes well together with the yard looking very shiny and reflective.
Gibson Island House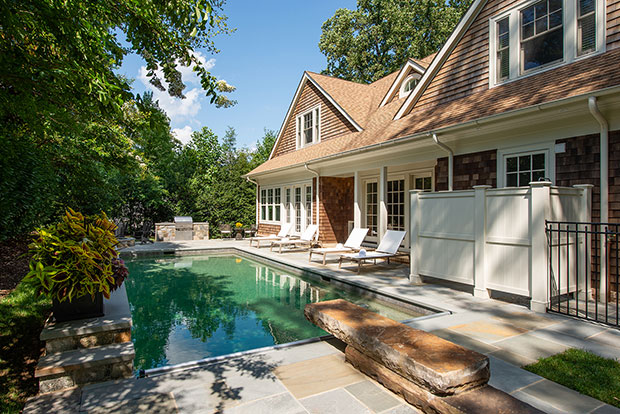 Anthony Wilder Design/Build, Inc.
Even with a simple pool design, the landscaping around your pool can certainly help elevate the overall look of your backyard.
Wisconsin Lane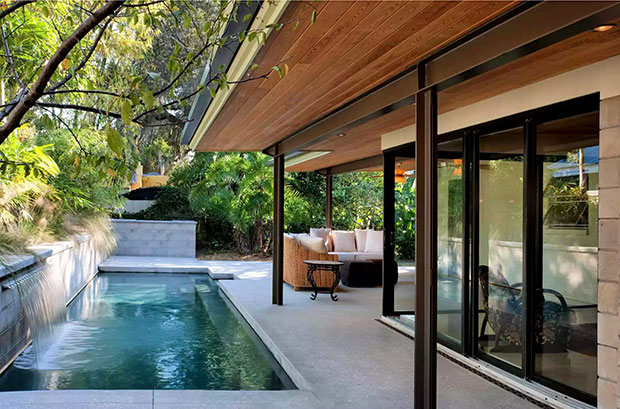 Water Designs of Sarasota
With where this small inground pool was installed, shade doesn't seem to be a problem. This makes the relaxation time a lot better.
Rutherford Cocktail Swimming Pool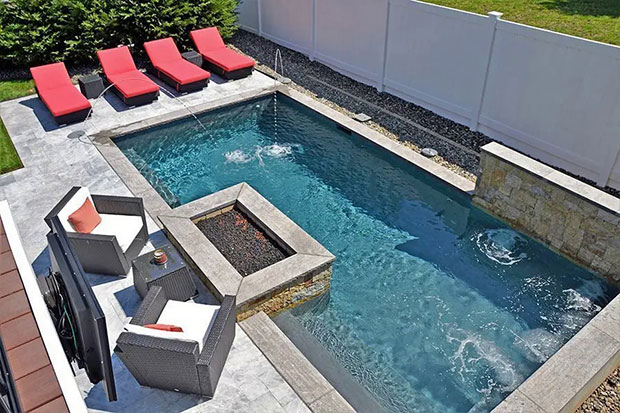 Scenic Landscaping LLC
A small fire pit feature to go along with this small inground pool is definitely something that should be considered for your own pool. It adds some warmth if you want to take an evening dip.
Big Style in Small Spaces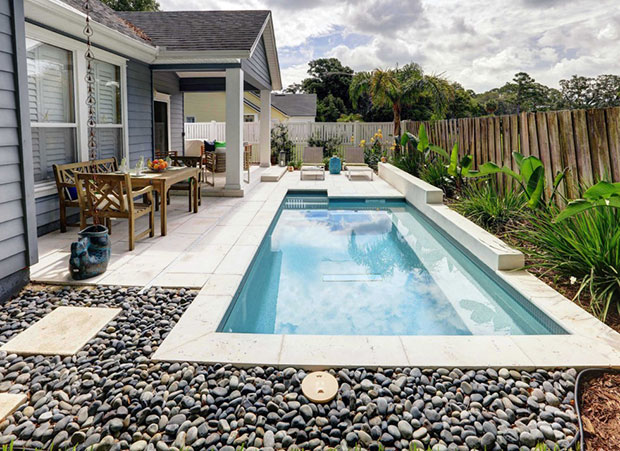 The entire landscape has a homey feel to it, thanks to the furniture choices and plants. Plus, the white tile patio with the sky-blue pool tiles is a beautiful combination.
Modern Meets Mediterranean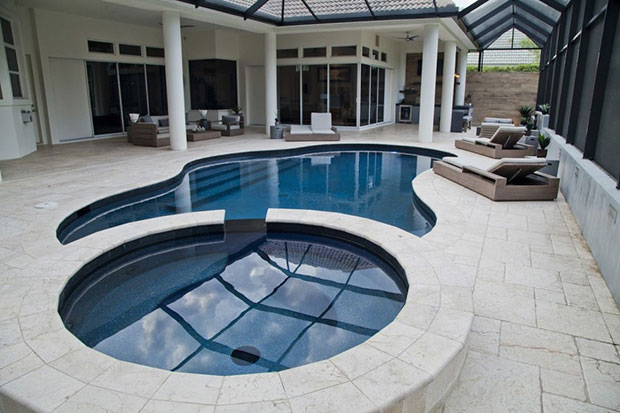 Cascade Outdoor Design
Freeform small inground pools work well for both regular and irregular spaces. They're especially advantageous in awkward spaces. But either way, freeform pools certainly bring a lot of personalities.
New Classic Courtyard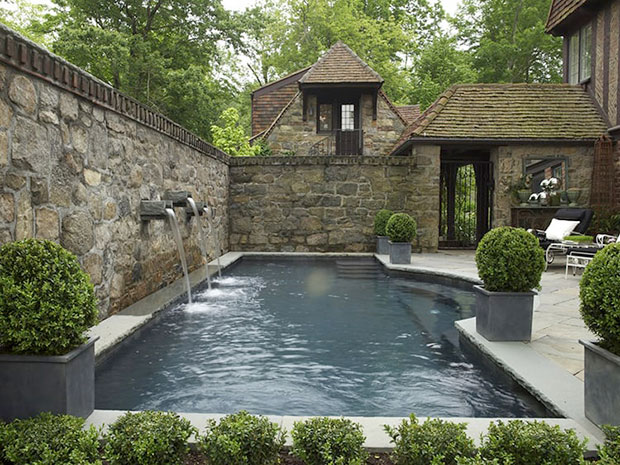 Glengate Company
The landscape design of this courtyard really lifts and shapes the pool design's vibe. The waterfalls and plants certainly contribute to its calming ambiance of it.
Custom Swimming Pool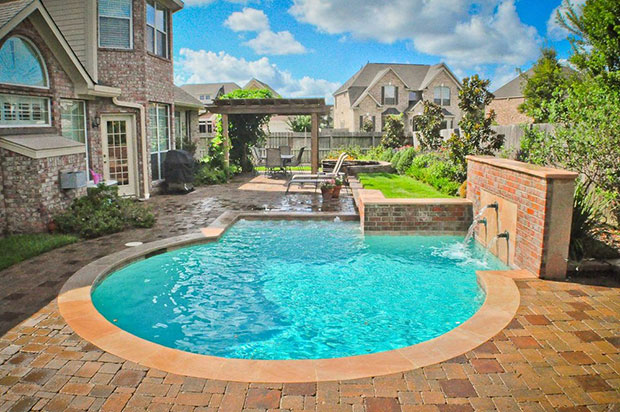 This custom small inground pool has quite an interesting form that makes way for a waterfall feature.
Custom L-Shaped Pool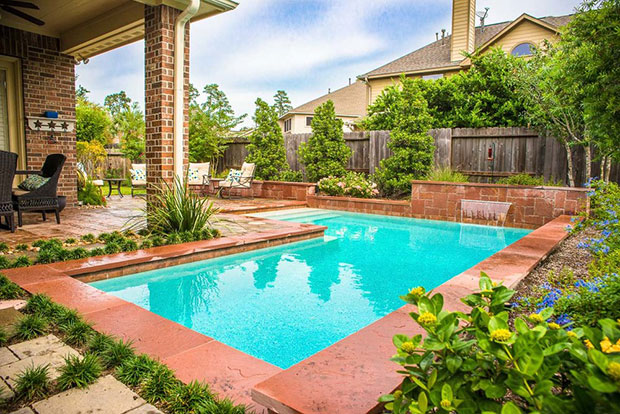 Mirror Lake Designs
An L-shaped inground pool is an incredible way to make use of an awkwardly shaped space. It also helps take advantage of corners and not let them go to waste.
French New Orleans Retreat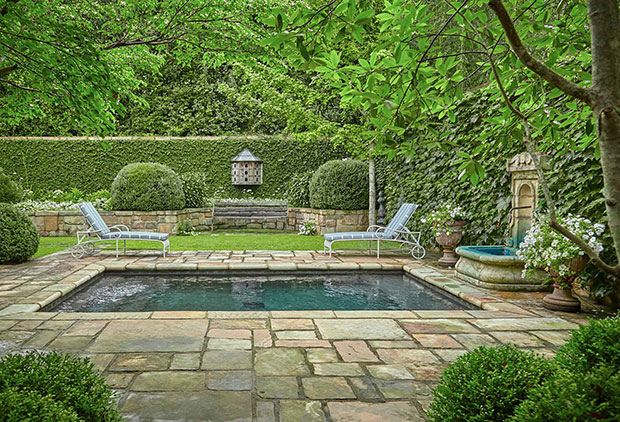 Troy Rhone Gardens
Even with a small inground pool, you can create a classy and elegant yard with the right landscape design.
Lakeshore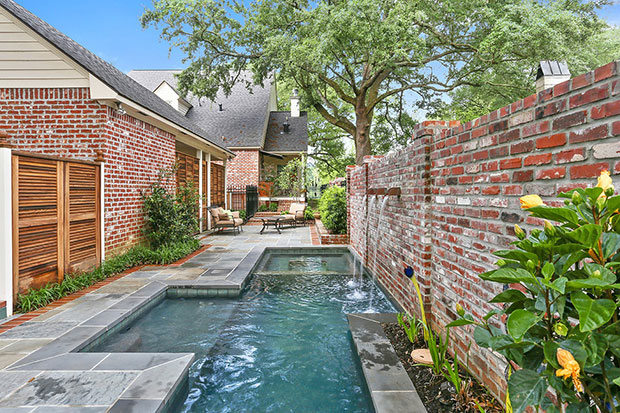 Lucas Firmin Pools
Despite the awkward space, flushed towards a brick fence, this cocktail pool managed to even have a flush-mounted spa.
San Marino Island House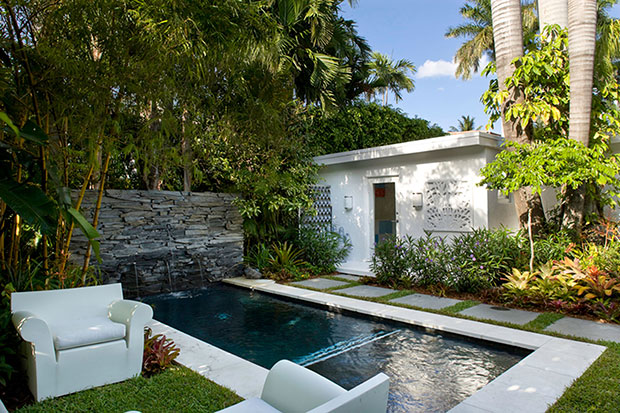 Robert Kaner Interior Design
With a beautiful garden landscape like this, you are about to have a serene time in this small inground pool.
River Oaks Retreat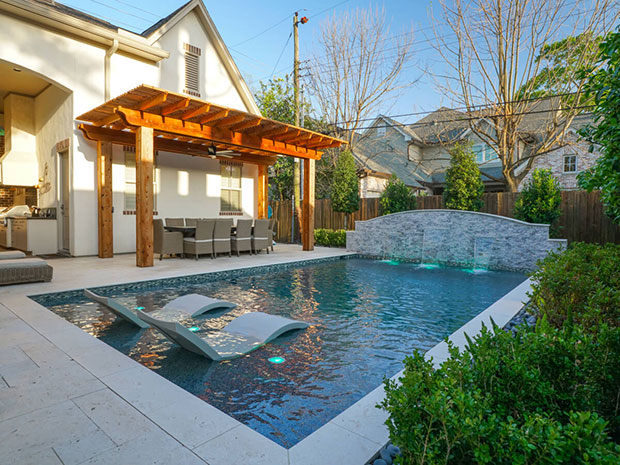 Outdoor Elements
Despite its small size, this pool manages to even have an in-pool chaise lounge and waterfall feature on the opposite end.
Avenue F Residence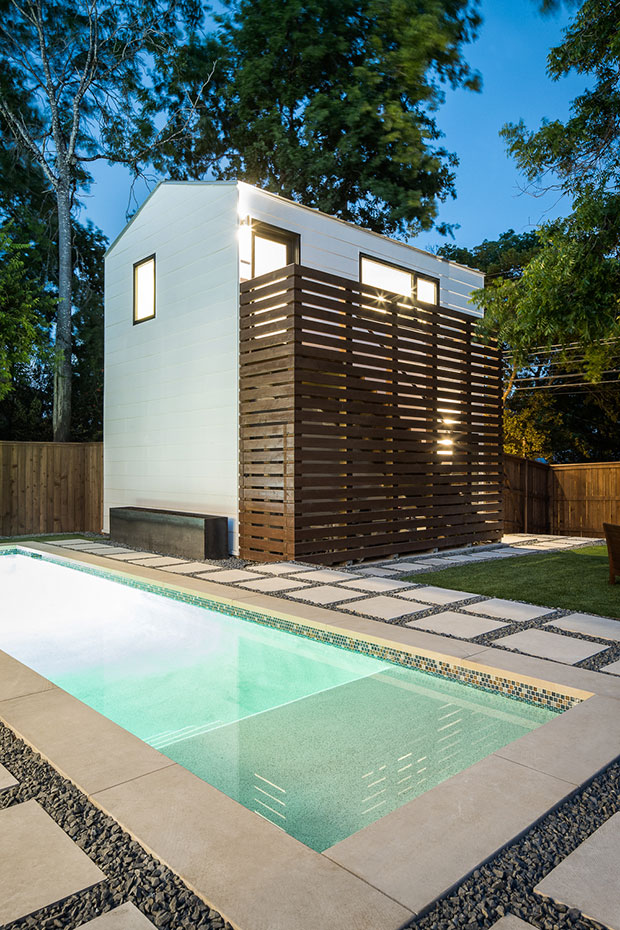 Clark Richardson Architects
This small lap pool is just perfect who are looking forward to using their pool for swimming and water exercises.
17th Street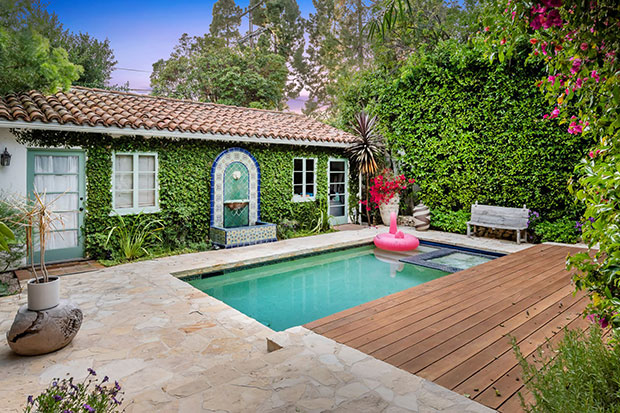 The wooden deck is a nice addition to this lush green garden. And with the small inground pool, you got a paradise here!
27th Avenue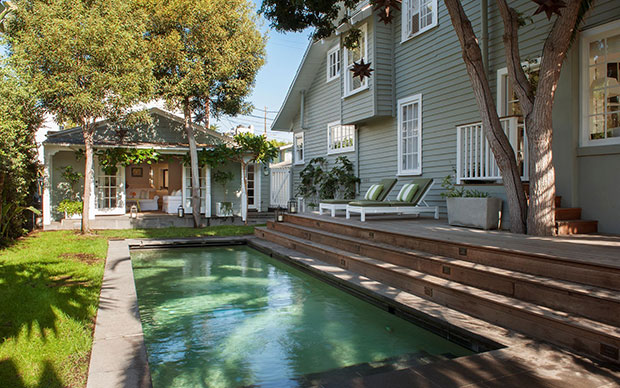 With the wooden deck, there is a rustic vibe that dominates the landscape. And because of that, in addition to the natural grass lawn, this entire yard has such a homey and serene vibe.
Brentwood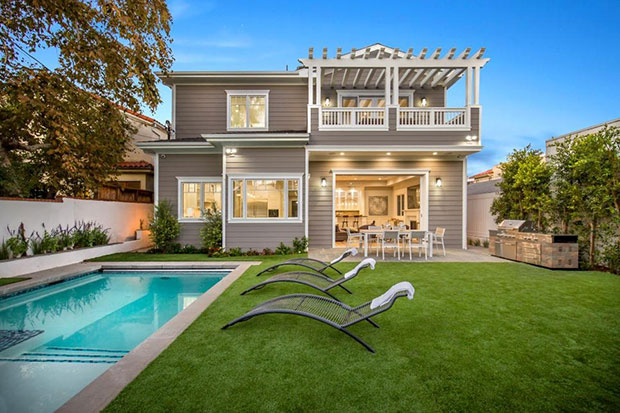 Interestingly, this home opted for a small inground pool despite the space they have. Though, you can understand so with this beautiful grass lawn that dominates the space.
Harold Way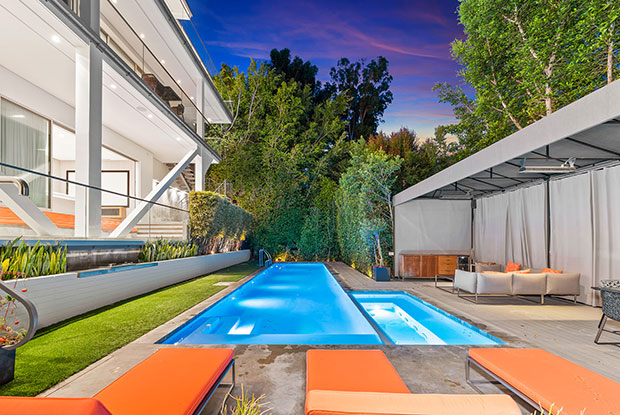 This home's yard has limited width space thanks to the numerous lounging spaces. But they take advantage of the length instead of this long lap pool.
Farmdale Avenue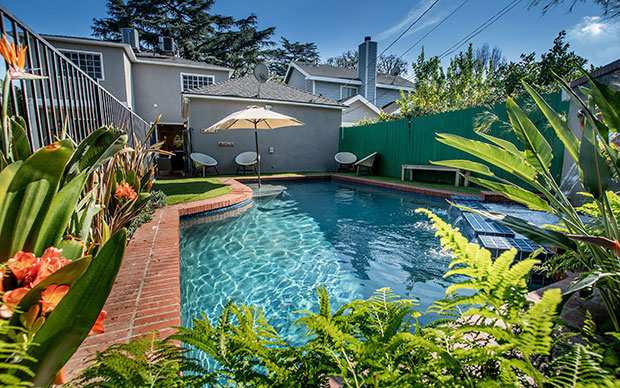 Hilton & Hyland
Here is proof that you can have accessory features in your small inground pool. They have a spa and in-pool umbrella!
Tropical Minimal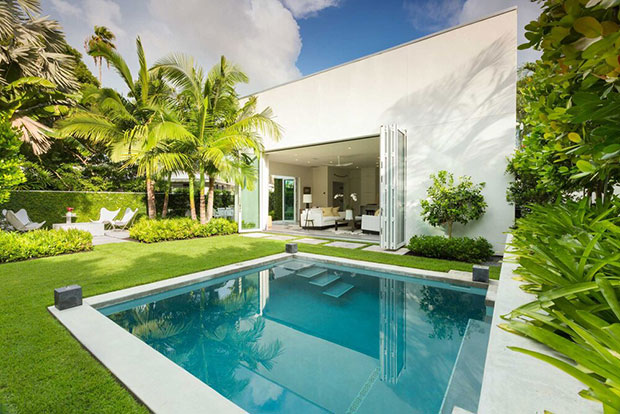 Craig Reynolds Landscape Architects
Living up to its name, this small pool and yard truly are like a tropical paradise without so many accessories and fixtures.
Santa Monica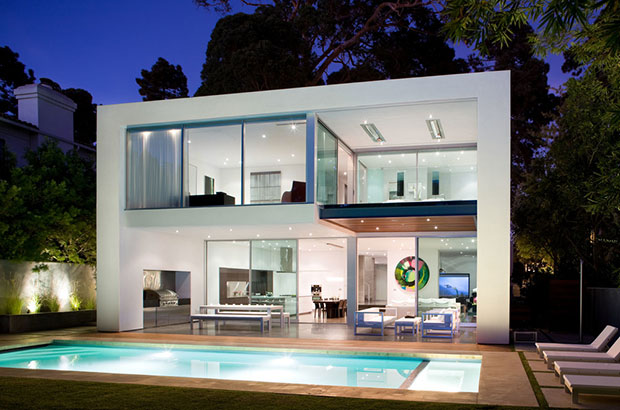 Steven Kent Architects
This simple and chic swimming pool design fits so well with the contemporary design of the home.
Curva House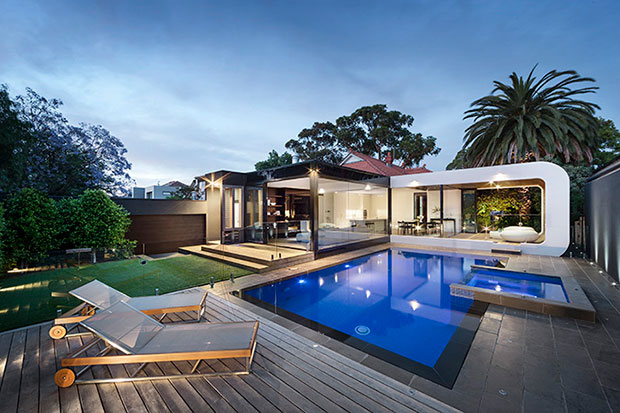 LSA Architects
The negative edge pool is such a contemporary and trendy look that perfectly matches this geometrically pleasing home.
Preston Glenn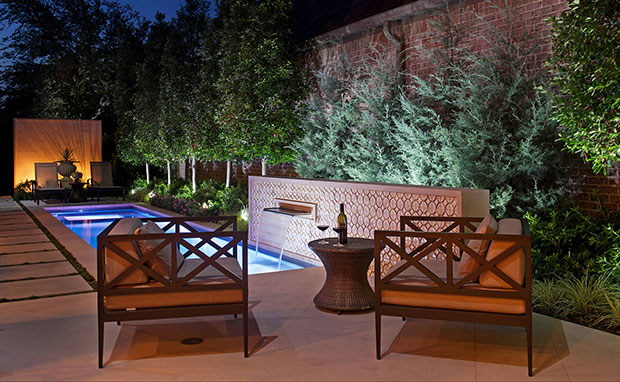 Bonick Landscaping
The beautiful wall design of the waterfall feature is a nice touch of beauty to this yard.
Lubelso Concept Home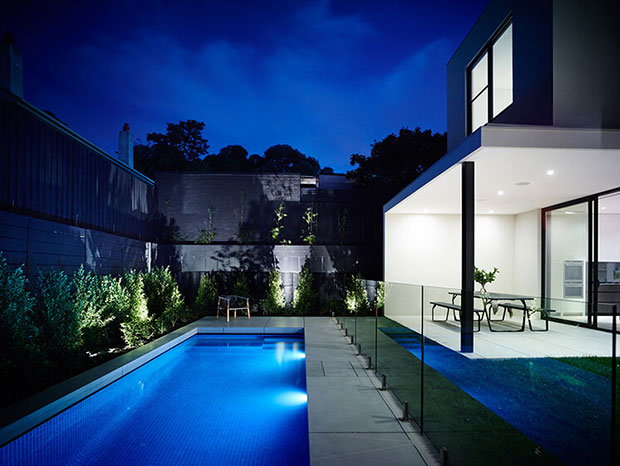 Canny
This home makes a clear divide between the dry and wet areas of its yard with glass fencing.
Goliad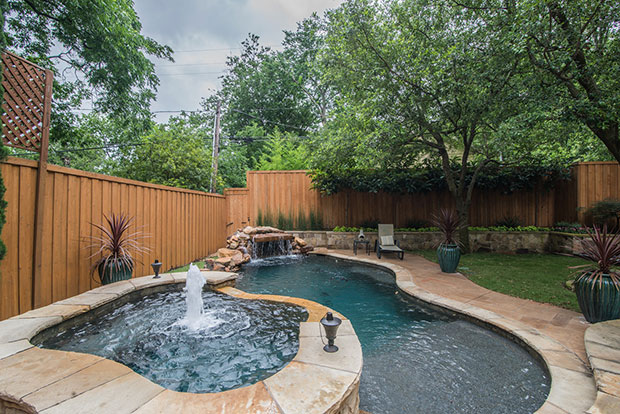 Scapes Incorporated
The rock scaping for this pool is exquisite, delivering the same beauty and elegance as it would with a bigger pool.
Garden Elegance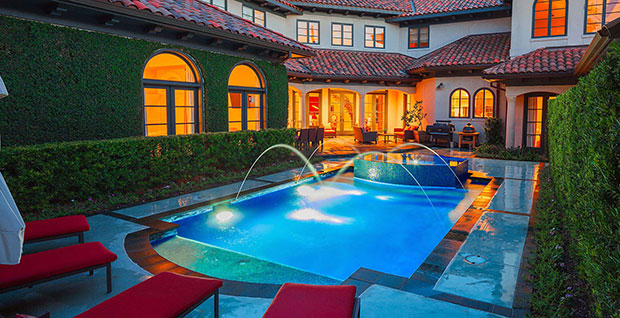 Water's Edge Outdoor Living
With such an elegant and fancy pool project, there is no doubt that this project must have cost more than the simplest and smallest inground pool.
West 11th Place Residence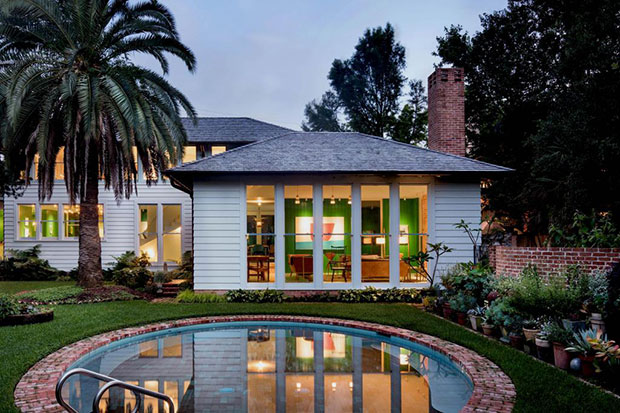 For small yards, a small and round inground pool like this would be an ideal choice. You may not be able to do some laps, but you can definitely take a dip to relax your muscles after a long day's work.
Tangley Residence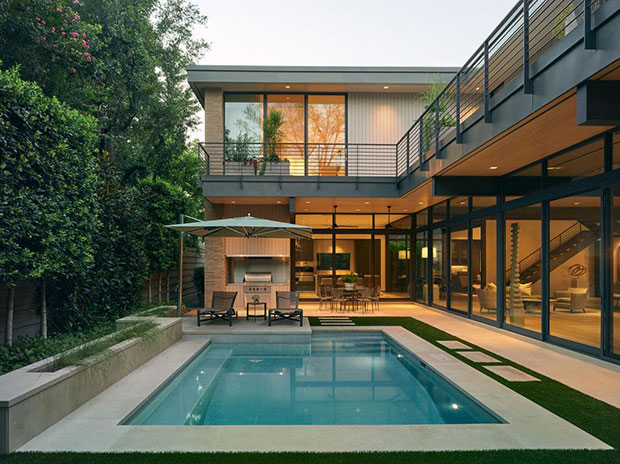 The raised lounging platform is a nice addition to the pool feature, completing this pool's purpose for leisure and relaxation.
Shadow Lawn Residence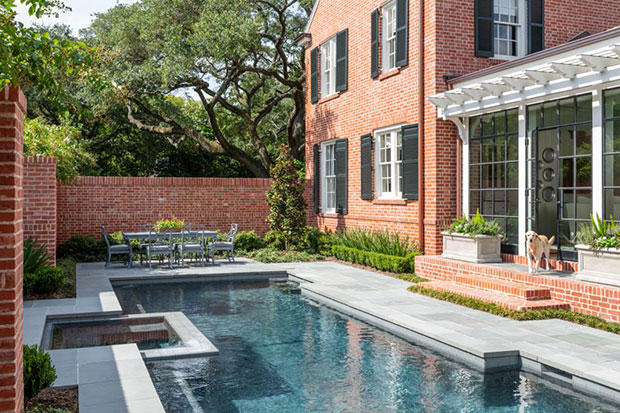 Dillon Kyle Architects
This geometric pool nearly takes up every space in this small yard but it still allows space for dining, lounging, and a little landscaping.
Swimming Pool with Twin Waterfalls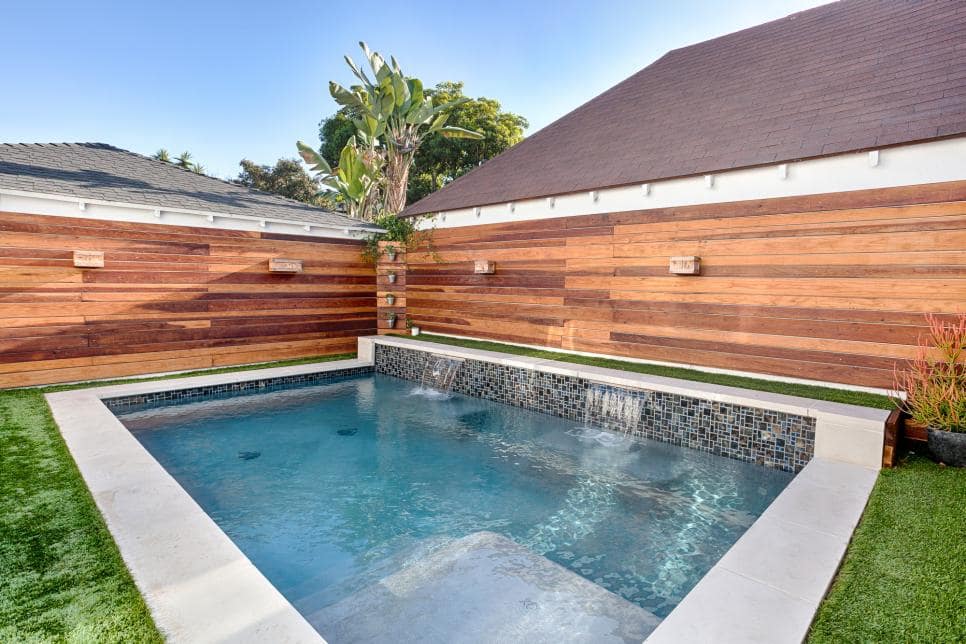 Carley Montgomery
The grass on top of the twin waterfalls is such a nice little detail that makes this small pool look a little bit more interesting.
York Lane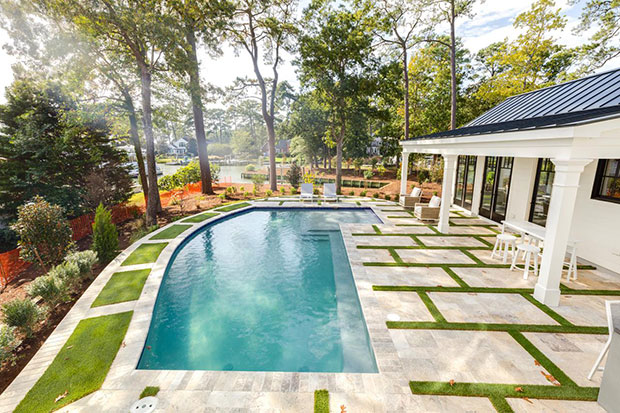 Visionscapes Landscape Design & Installation
With a curved yard design, the pool shape follows along, creating a charming landscape design.
Linear Geometric Pool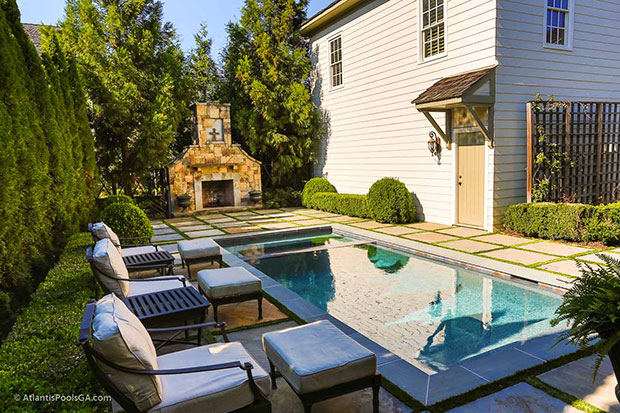 Atlantis Pools
The overall landscape of this yard, along with the pool, is one that takes you back to the old days with its traditional charm.
East Hampton Cottage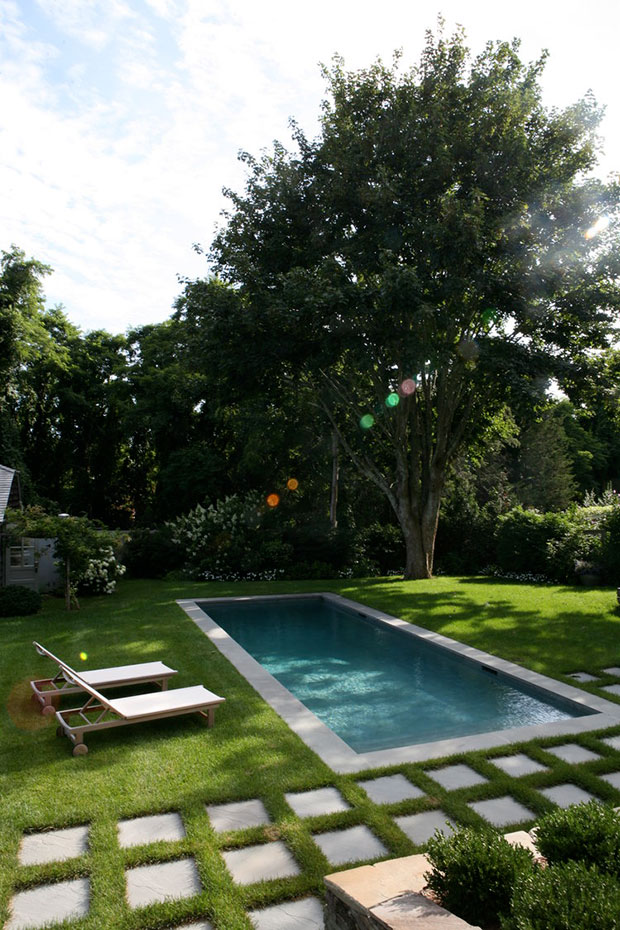 Wettling Architects
Even with a space like this, it is clear that the owners prioritized the lush green garden landscape over a bigger pool. Still, though, the pool looks like a little oasis in this garden.
Geometric Pool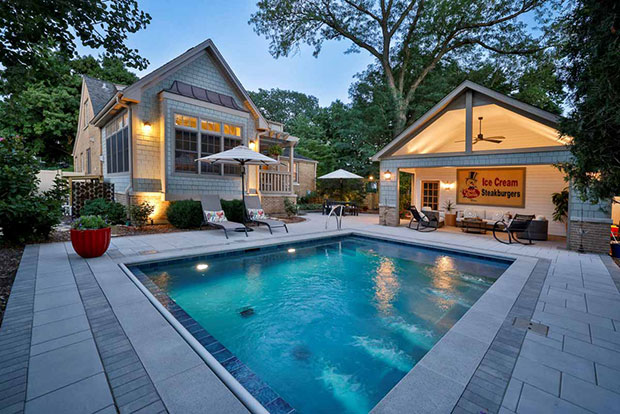 Installed right in the middle of this courtyard, this pool offers a respite from the heat of the sun.
Inground Pool City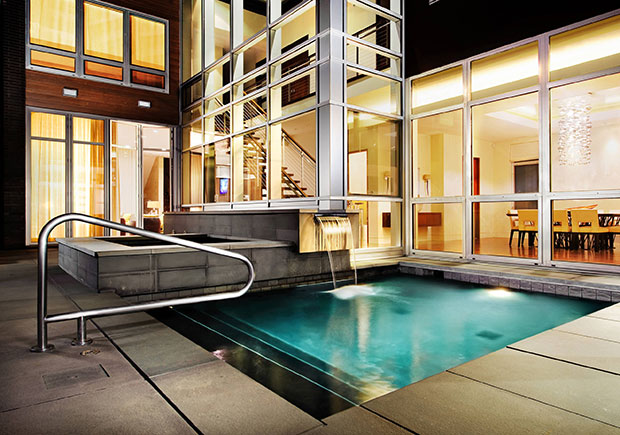 Platinum Pool Care
Though this small inground pool doesn't offer a lot of room for movement, it's perfect for those in urban areas that need a little dip to relax.
Pool Environment 40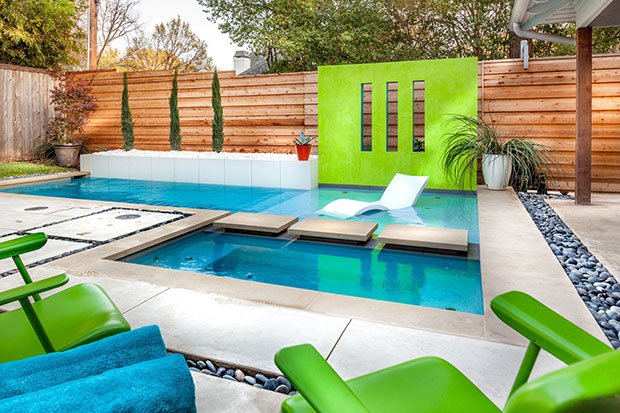 The bright neon green wall design adds fun to the overall look of the pool design. One can already imagine how much fun and youthful a pool party would be here.
Pool Environment 14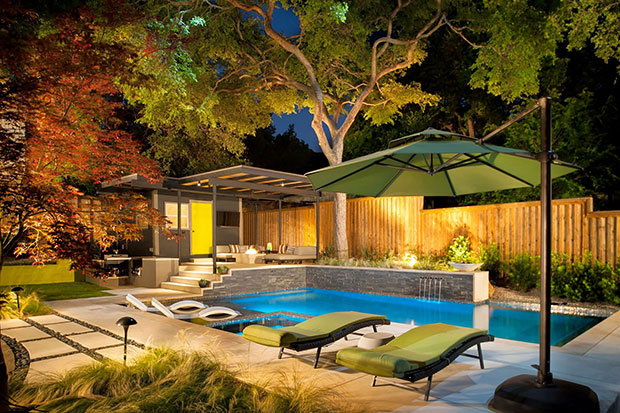 The waterfall feature, the in-pool lounge, and the mounted spa. This small pool has already got it all even with its size.
Pool Environment 7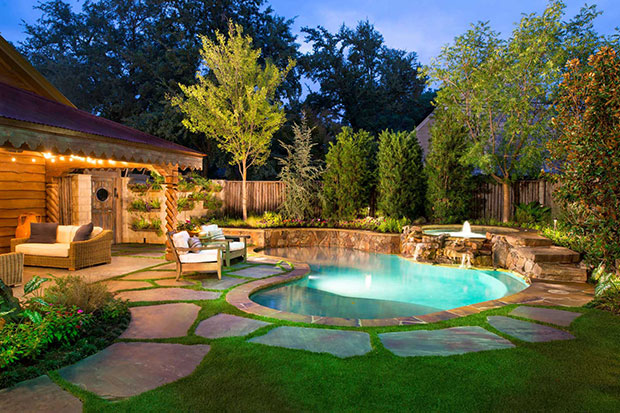 With the lights and landscaping, this pool design becomes ten times more charming.
Pool Environment 22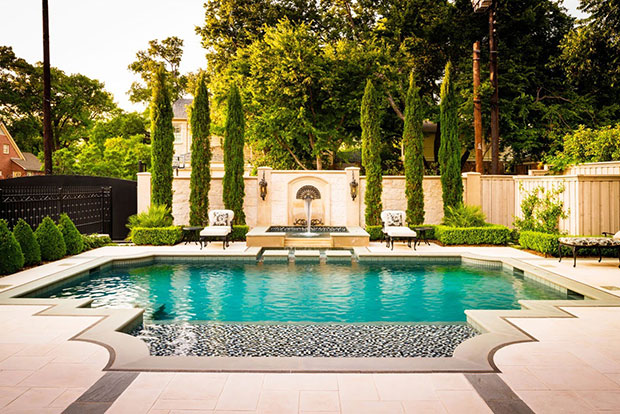 Even with a small inground pool design, you can have one that doesn't sacrifice theme and style.
Pool Environment 27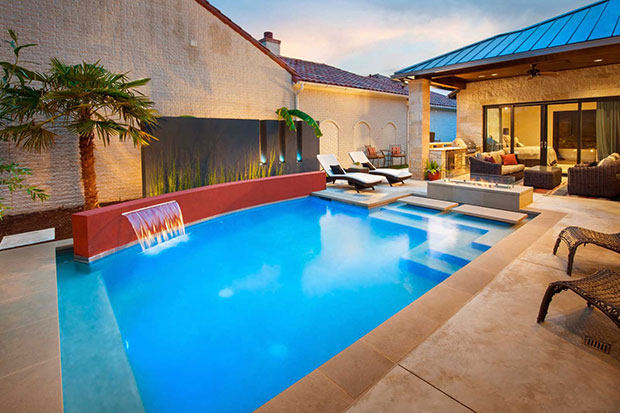 Notice the small platforms by the fire pit. That's such a great design choice to warm yourself up after long hours in the pool.
Pool Environment 36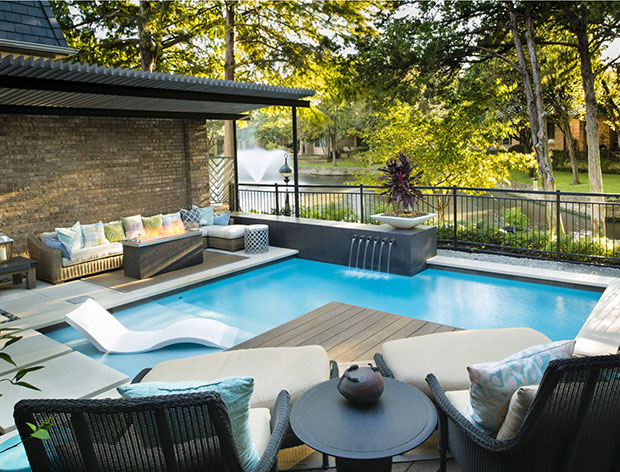 Pool Environments, Inc.
With a great design layout, this small yard doesn't look as cramped as you would expect. The small pool is nicely nestled between lounging spaces.
Easy Outdoor Living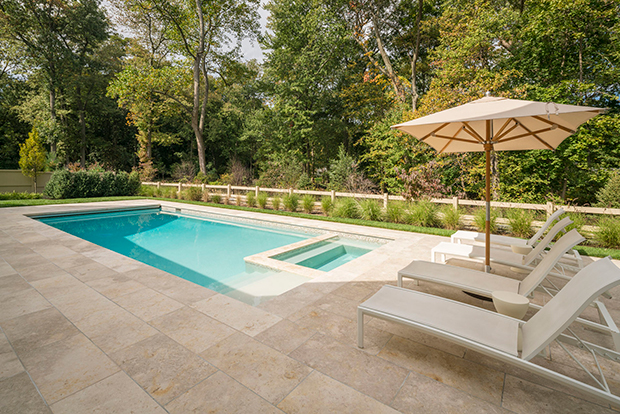 With a monochromatic yard look, a simple and minimal pool design is just fitting to the space.
Personal Swim Club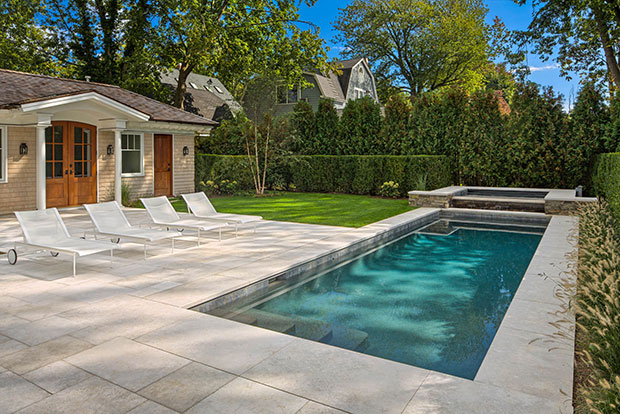 This kind of pool design seems very fitting for those who want to work on their swimming skills.
Clean & Simple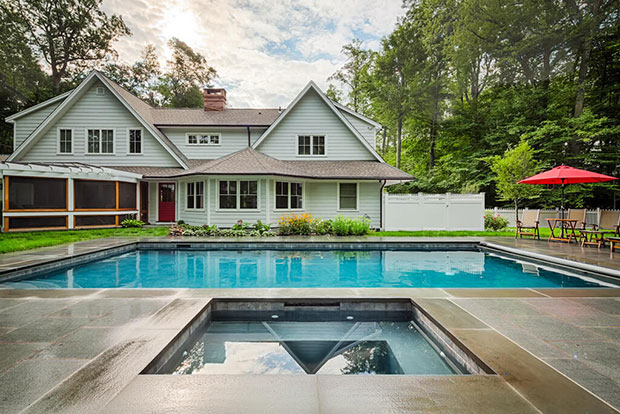 Shoreline Pools
Even a simple pool design carries so much charm. You just need to work around its surrounding for a more elevated look.
Inground Pool 64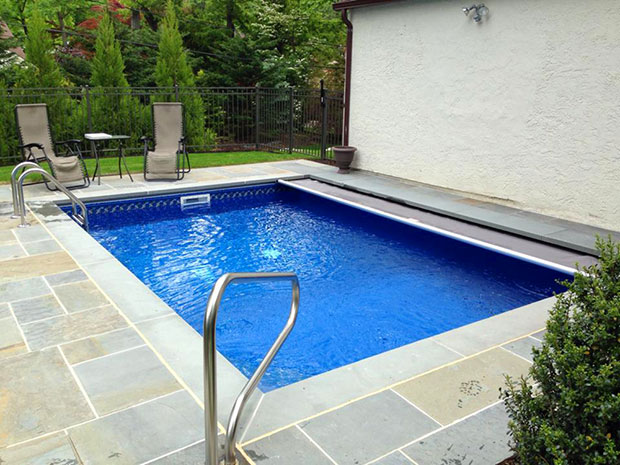 Despite the awkward and very limited space, you can have a simple pool design like this.
Inground Pool 60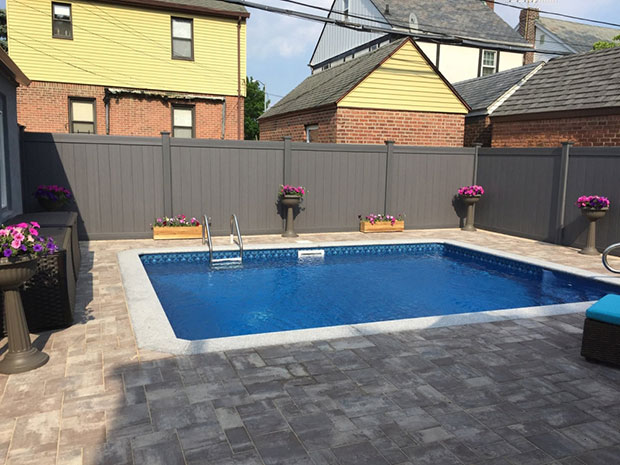 The addition of those flower pedestals around the pool area certainly elevates the overall look of this space.
Inground Pool 69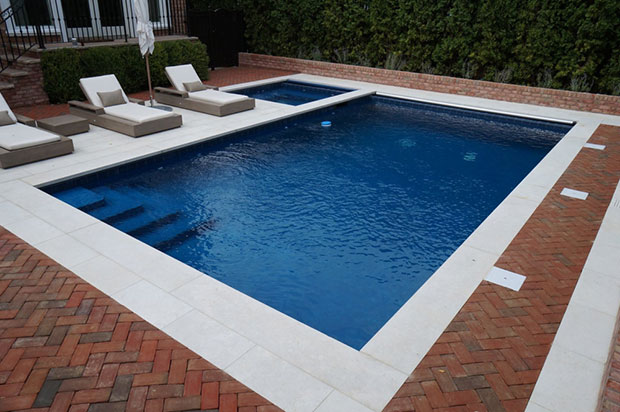 Though they could have a bigger pool, they opted to have a space for a spa and dry lounging.
Inground Pool 11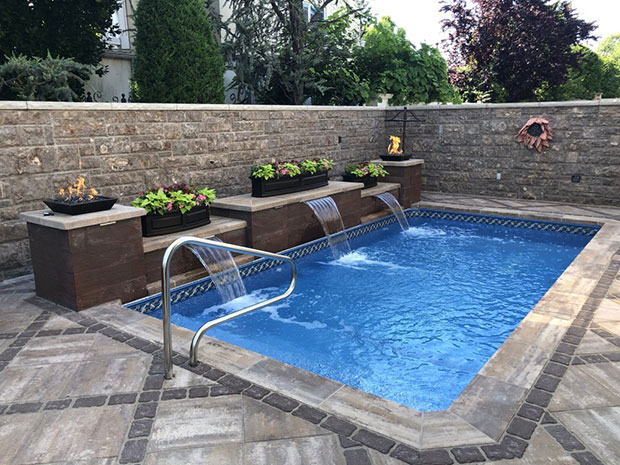 The waterfall feature doubling as a display for planters and a fire pit is nice design touch, especially due to the lack of space in this yard.
Inground Pool 13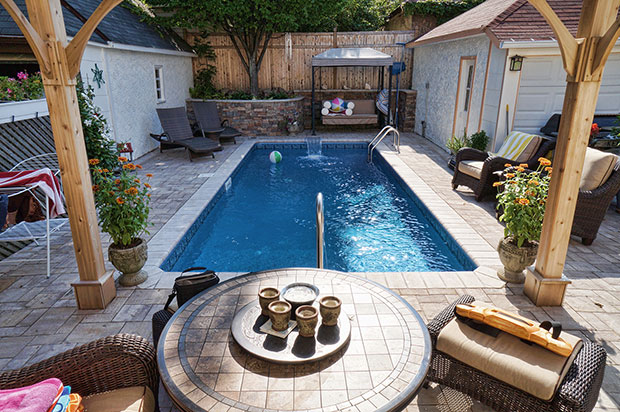 It is clear in this yard that the homeowners had always intended this to be a space for small gatherings, such as a small pool party, with the overall layout and design.
Inground Pool 21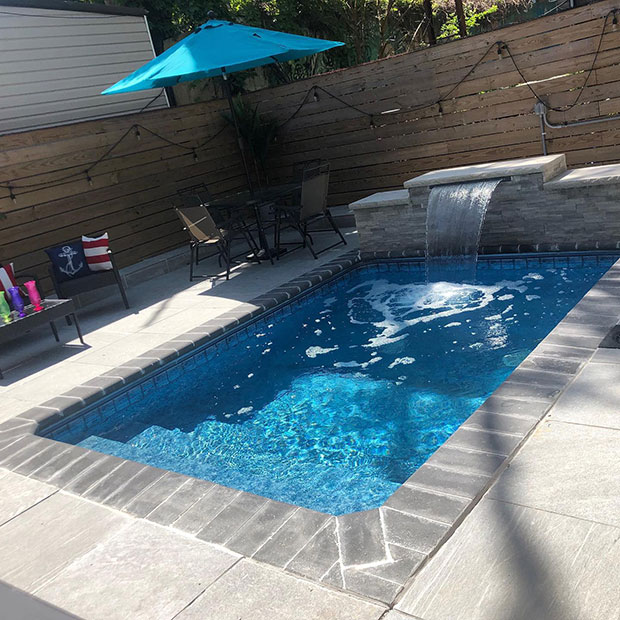 Gus Pools
This small pool is perfect for a little kiddie's pool party.
Wildwood Residence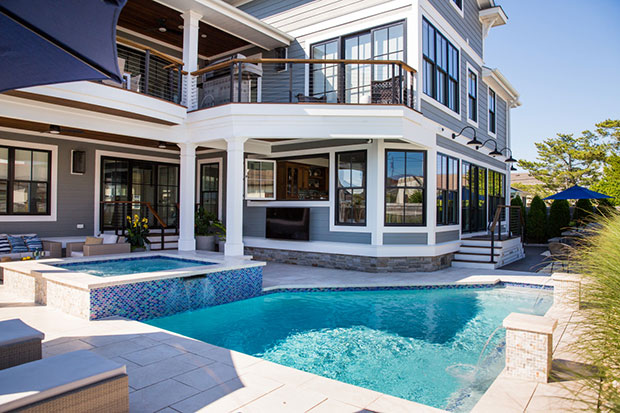 The designers got clever here with this awkward space by creating this geometric pool.
Haddonfield Residence

Ledden Palimeno
With a garden like this, this small inground pool just seems to be a bonus. Though, surely this makes a dip in the water all the more appealing and relaxing.
Tuscan Today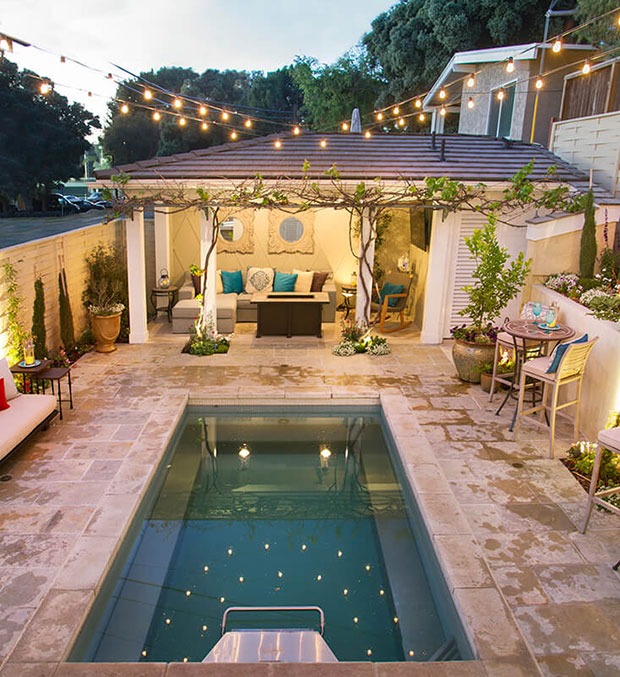 Boudreau Construction
Built right in the middle of this yard space, the family is afforded some dry space to sit and relax.
New Jersey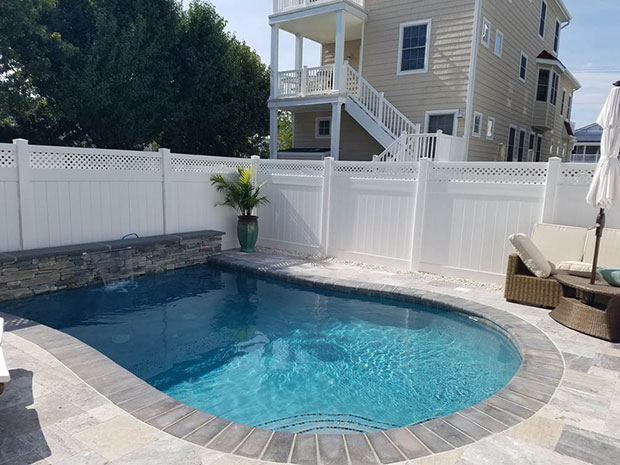 USA Pools
This home certainly has such an interesting choice of shape for its pool. It definitely brings a lot of personalities, though.
And that's it for our picks of small inground pools to complete your yard!
Like This Post? Pin It!