40 Enchanting Branches for Decoration We Can Adorn Our Homes
|
When it comes to decorating our homes, we tend to like to razzle dazzle with the latest trend pieces in the market. Some natural displays as decorations are sometimes overlooked.
When it comes to natural décor, flower arrangements or planters are quite the common go-to decoration. But consider an alternative such as branches for decoration! The organic touch of branches has its unique charm and elegance that cannot be copied or replaced by ceramics and plastics.
Apart from the aesthetic appeal, you could possibly save some costs for interior decorating if you repurpose tree branches. This is especially true if you try some do-it-yourself decorating of tree branches.
How do you use real branches for decorations?
You may look at a piece of branch and wonder how you can use this for decorations. How could a piece of a tree make a statement in any space in your home? Well, there are quite the ways you can incorporate branches for decorations!
First, you must know that you can use all kinds of real branches for decorations. Branches with flowers, branches with leaves, or just the branch alone. All these things can make for outstanding décor.
Here are the easiest ways to use branches for decoration:
1. In a vase
Try putting a couple of branches in a vase with little water. You can put this on shelves or as a centerpiece on your dining table or coffee table.
As a centerpiece, you can also just leave a treated branch on top of a mantel. You can put it side by side with a great complementary centerpiece.
3. With flowers
You can create some pretty interesting décor when you put a couple of tree branches with real flowers in an eclectic floral plus branch arrangement.
4. In a basket
If vases seem to be overrated for you, you could opt to use a woven basket instead and arrange branches in them.
5. Other ways
Apart from these basic ways you can use branches for decorations, you will find on this list some incredibly creative ways people have repurposed tree branches into some real décor treat.
How do you preserve tree branches for decorations?
Using real branches for decorations means that there are steps you must take before using them for actual decorative purposes.
If you're using real branches similar to a flower arrangement, you must shake them out to get rid of insects or make sure they are not poisonous or something that you're allergic to. But if you are planning to use real branches in other ways as decoration, you may need to preserve or treat them.
In the case of preserving tree branches, this is done to retain the color and suppleness, and pliability of the limbs and foliage. One way is to just let them dry naturally. Another is through a mixture of 1 part glycerin with 2 parts water.
How do you make arrangements with branches?
When you use branches for decoration similar to flower arrangements, you don't simply just pick up branches from outside and then put them in a vase. There should be more thought put into the whole process of arranging branches.
1. Finding the right branch
Find yourself some uniquely shaped branches with a few changing leaves. Try to avoid branches that are too upright or perfect, find some movement in your branches. What these means are branch formations with curvatures or branches that are also branching off that appear quite unruly.
Branches with transitional foliage are good to add depth to your branch arrangement.
2. Using the perfect vessel
When you have your branches, it's time to find the perfect vessel. A tall vessel would be able to hold the branches in place, whereas a short one would just fall over. Though, you could also choose a vessel with a narrow opening. But of course, you can take some liberties in choosing the right vessel for you. Ceramic vases may be popular, but antique pieces can totally bring a different kind of charm.
3. Creating depth
Finally, it's time to do the actual arrangement of your branches! Firstly, you need to trim at the bottoms of your branches, cutting at an upward angle. This is so that branches will have better water absorption as it opens from the bottom.
The rule of thumb in an arrangement is that you shouldn't combine more than 1 or 2 assortments of foliage branches. This means that if you picked up branches from different trees or plants, create a separate bouquet for each unless those assortments actually appear naturally in the wild together.
When you put the branches in your vessel, create some depth by not putting two pieces of the same height together. This means creating a high, low, and midpoint with the same variety. Place the tallest branch on one end, with the lowest branch directly adjacent to it so that the mid-sized branch is in between them. You can go ahead and buy a flower frog to keep the foliage pieces in their places.
So, let's take a look at the different ways you could use branches for decoration!
Seattle Bedroom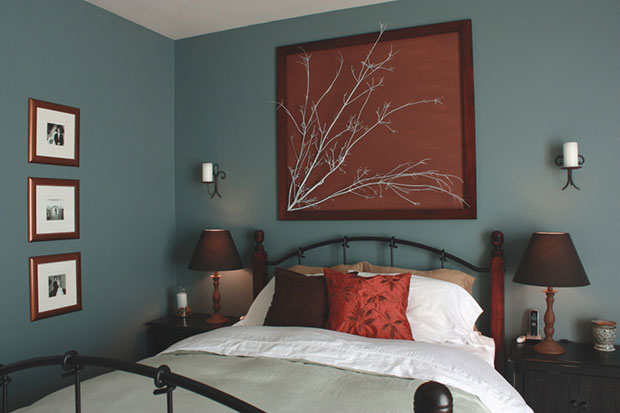 It's The Little Things
In place of a painting or photograph, this Seattle bedroom has this wonderful framed branch that branches off. This particular branch, along with the color palette of the room, makes for an autumn-like vibe.
Marina Place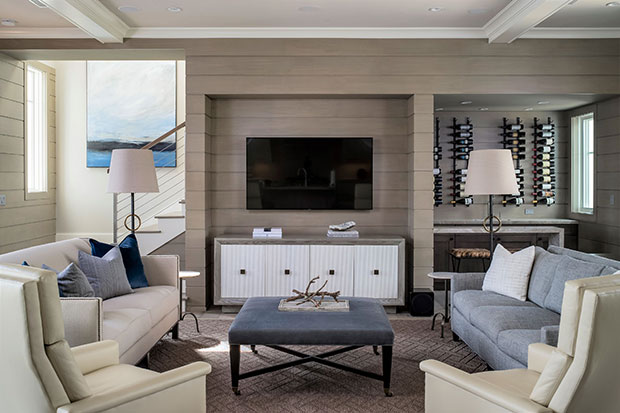 This home has created quite the unique and stunning centerpiece on their coffee table. It's a cool alternative way to have branches for decoration.
Beach Glamour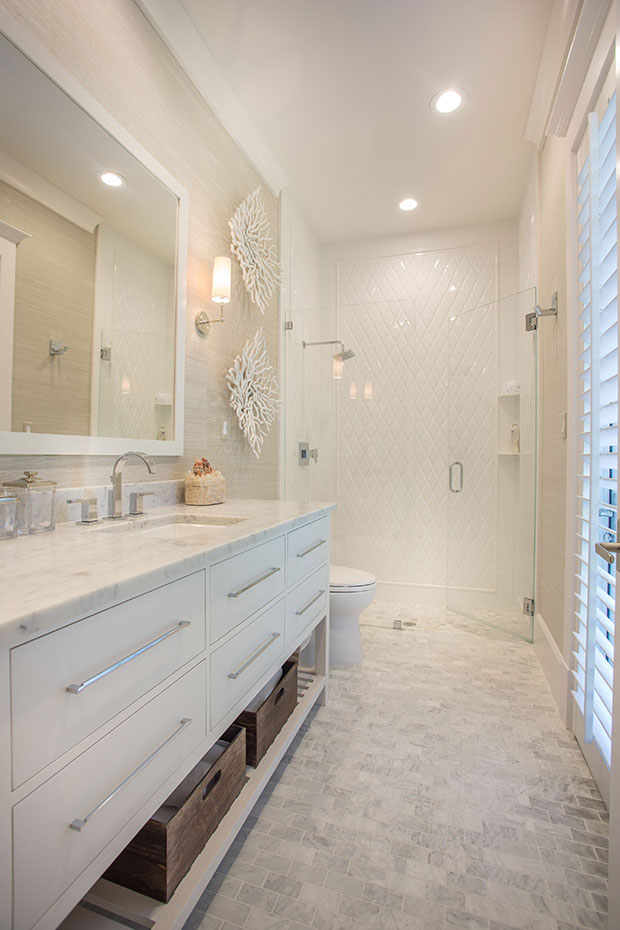 Pineapple House Interior Design
There are some branches of decoration that you can buy in stores like this that make for a great décor even in your bathrooms.
Idaho Residence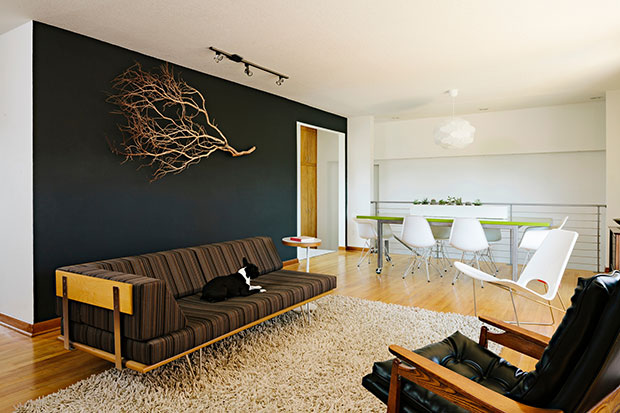 Transom Design Build
The thing about these branches for decoration is that some of them could look so much like they could be a piece of art displayed in museums. Take this one, for example. It's even more interesting against this dark-painted wall.
Devonshire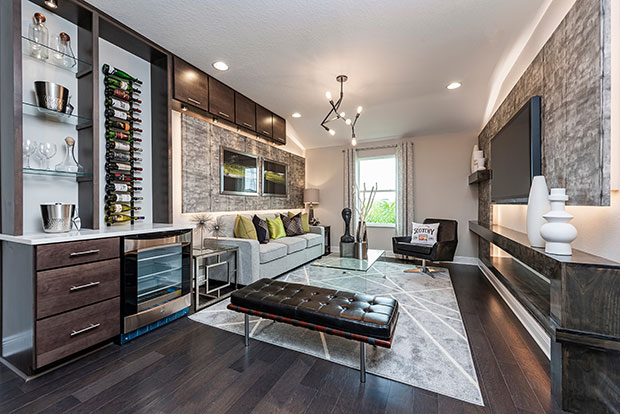 Unlike the centerpiece in Marina Place where the branch was planted on a wooden platform, this home opts to put it in a vase. And together with other decorative pieces, they adorn this home's coffee table.
Bridgehouse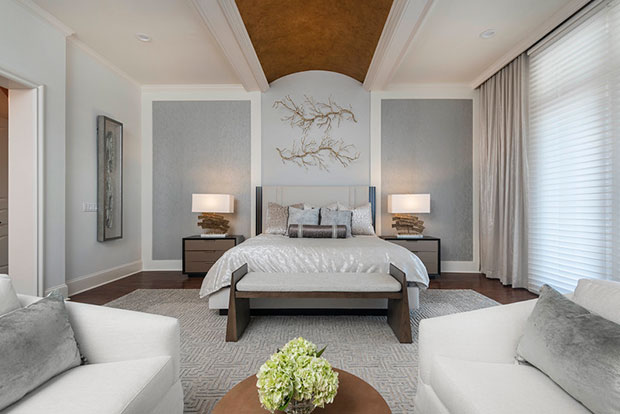 Studio KW Photography
Here's another home that chooses to bring branches for decoration to their bedroom. But instead of putting it in a frame, they carefully plaster it on the wall.
Hutchinson Island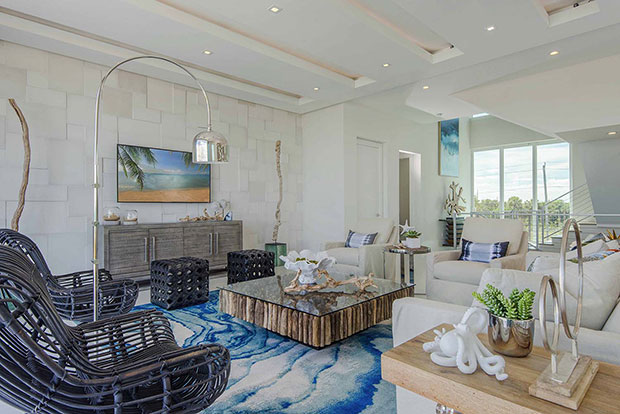 Some people find driftwood here and there and decide to bring it in as a décor to their home. All in its natural glory, the homeowner displays this particular driftwood on their coffee table, perfecting the coastal style of this home.
Vero Beach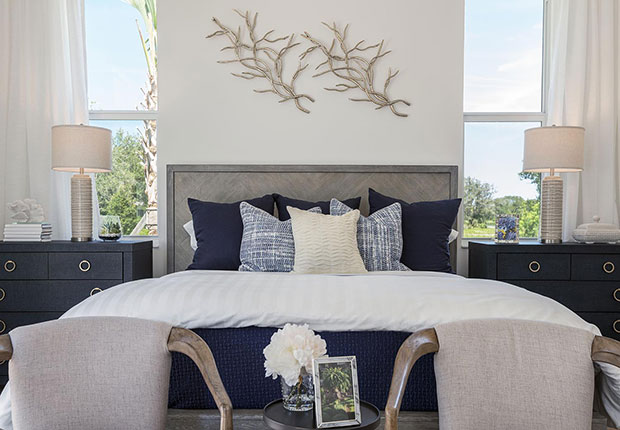 Masterpiece Design Group
On the other hand, some branches for decoration go through some treatment like spray paint all over them to make it look more glamorous, just like these branches at this home.
Pacific Heights Restoration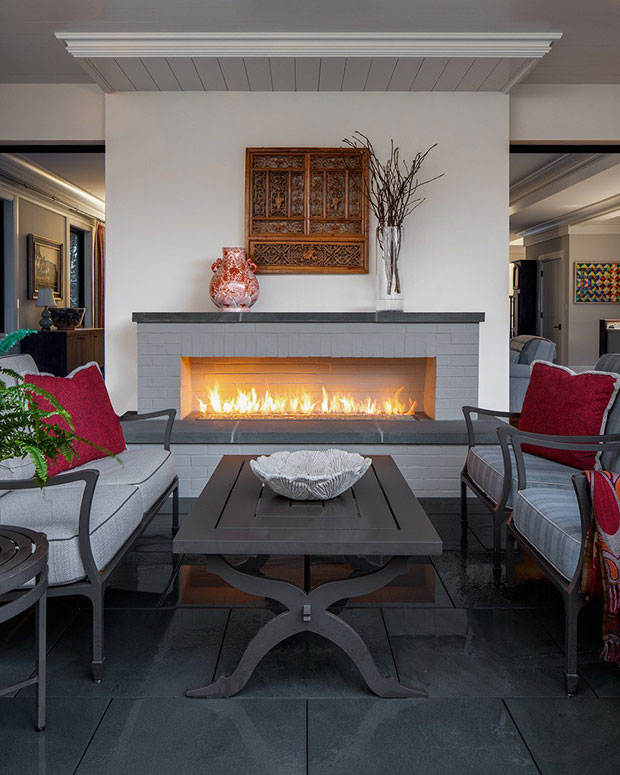 There's a charm to the branches being just, without leaves or flowers, like this. It's an interesting and charming décor to have for all seasons.
Boca Grande Beachside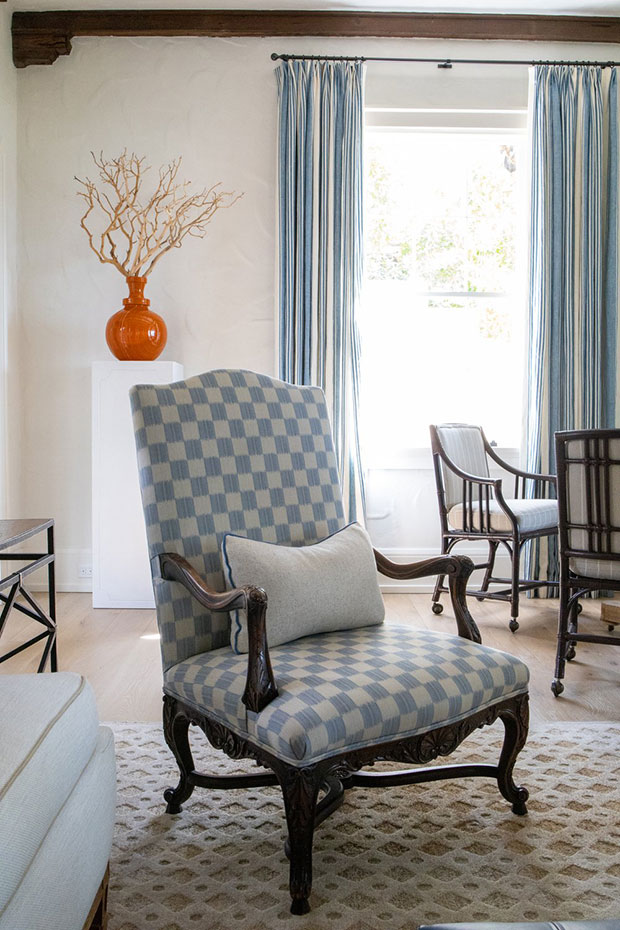 Tom Stringer Design Partners
Bring more charm to your decorative branches by selecting a beautiful vessel like this. Allow for both branches and vessel to compliment and balance each other out.
Mill Valley Bungalow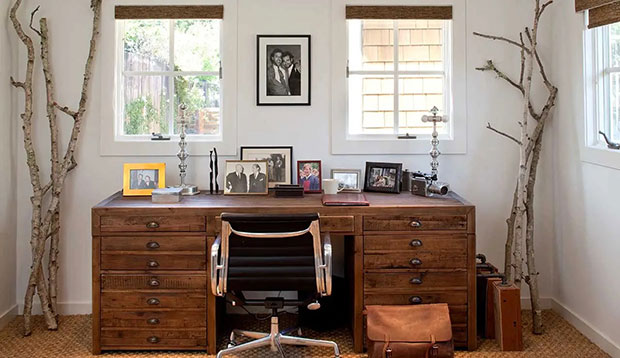 This home is pretty interesting in that they took these branches and just placed them raw like this in the home office. It seems pretty telling about the homeowner's personality.
Pacific Heights Victorian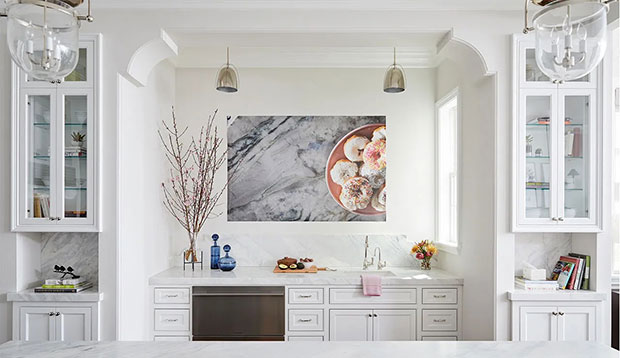 Artistic Designs For Living, Tineke Triggs
If you want to, you can always opt for branches for decoration with still some flower foliage. Flowery or leafy branches are guaranteed to bring a different charm to your living space.
Informal Modern in Paradise Valley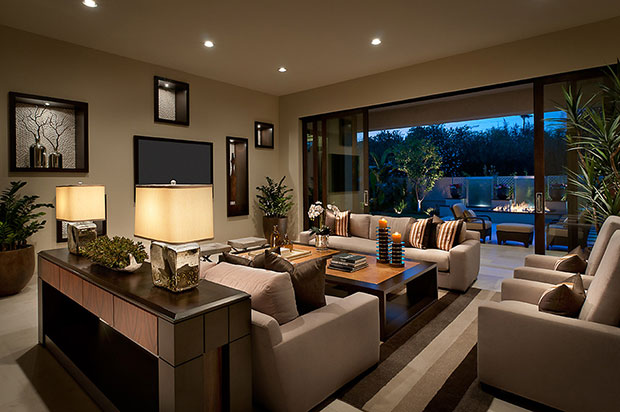 Ownby Design
Even in luxurious, contemporary living rooms, branches for decoration can totally fit in. The key here would be in choosing the right vessel for your branches.
Potrero Hill Residence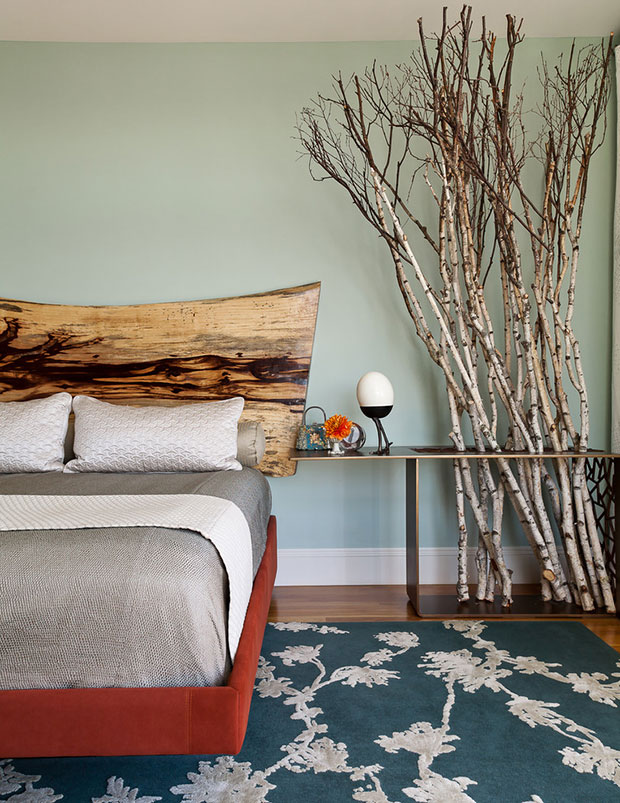 Christopher Stark Photography
Unlike the branches in Mill Valley Bungalow, this home has at least this whole rack to place their branches. It's like having your own little forest in your bedroom.
Newton Private Residence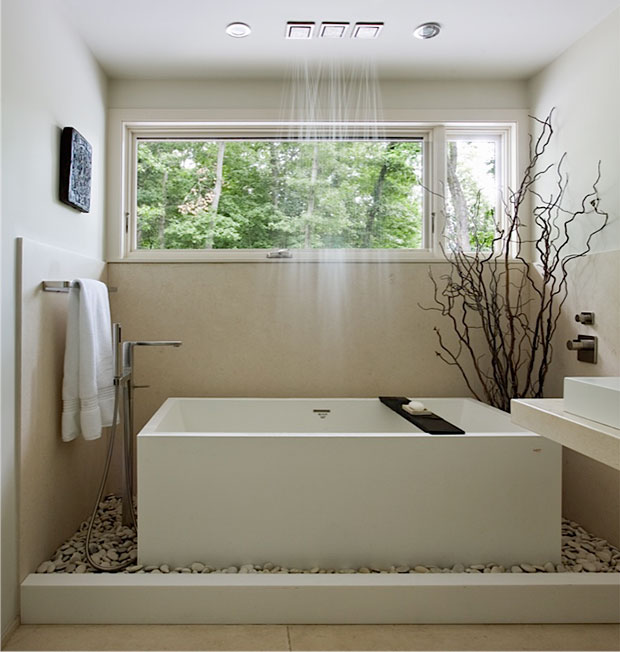 Denali Construction Corporation
You've seen branches for decoration by the vanity. But did you know you can also place them next to your bathtub? It's a unique way of bringing something from nature while having a relaxing bath.
Silver Spring Bungalow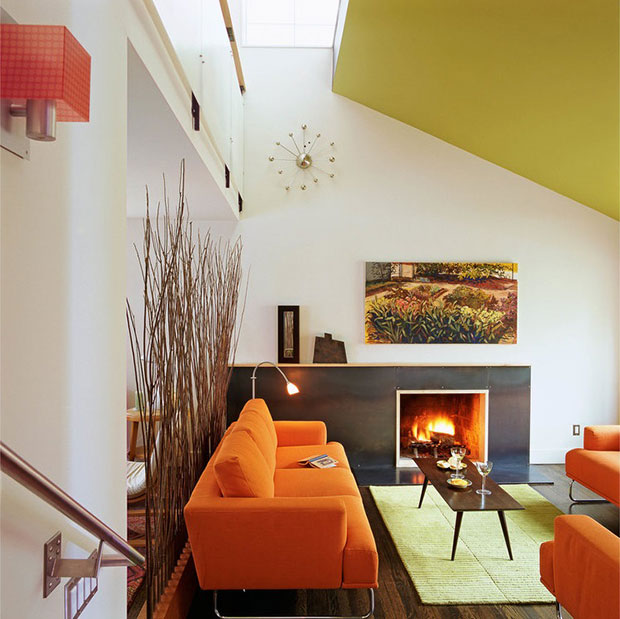 Coleprevost
Here's a unique take on turning branches into décor in your home. With a customized base, these branches act as a room divider.
Modern Lakeshore Update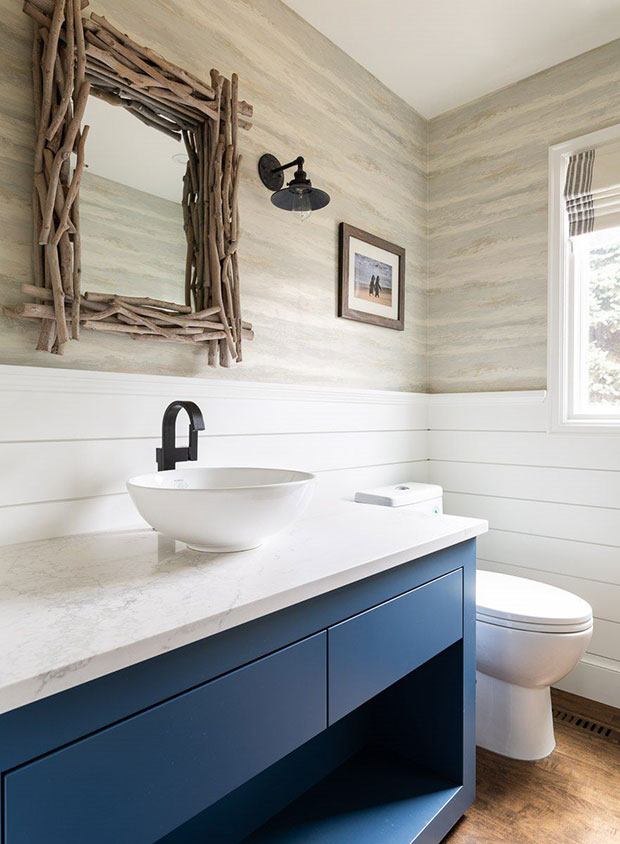 While most of these branches for decoration are just that – decoration, you can always have the branches incorporated into functional pieces at home like this bathroom mirror, for example.
Heritage Home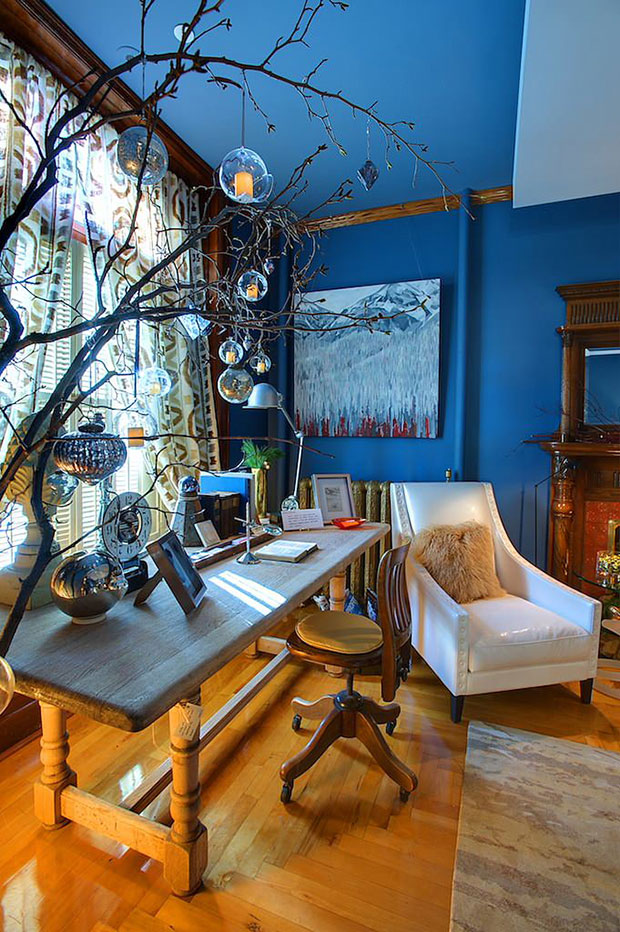 Kevin Gray Interiors
This home puts a whimsical take on Christmas décor by opting for bare branches instead of your ole regular Christmas tree. And you wouldn't even need to take it down after the holidays are over!
Modern Master Bath Oasis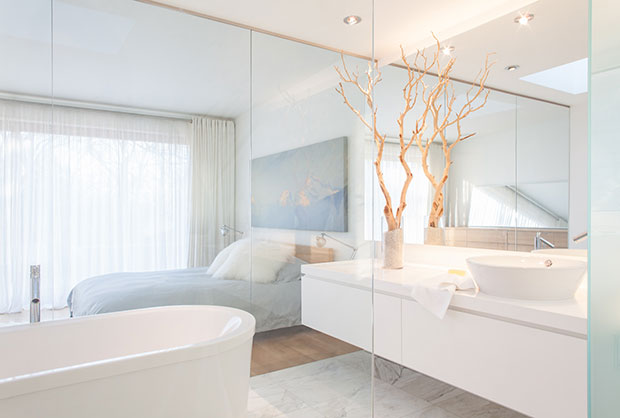 Leslie Goodwin Photography
Is your bathroom vanity looking a little bland? Why not add a decorative branch into your space to spice things up?
Valley Close Renovation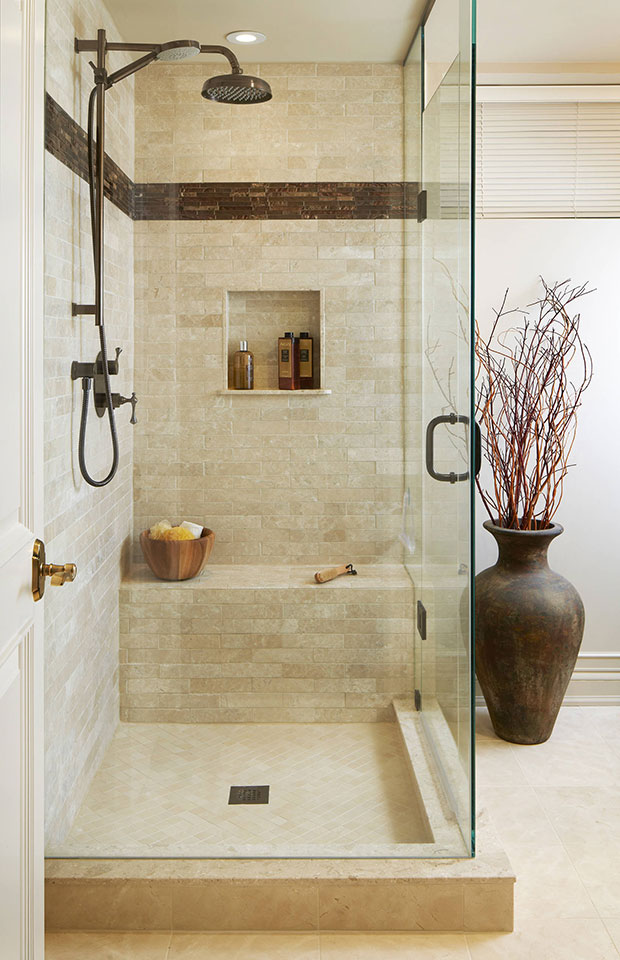 Darlene Shaw Design Inc.
If not next to your bathtub, place your branches for decoration next to the shower room. Also, take note of the antiquated vase that they choose for these branches.
Curl Curl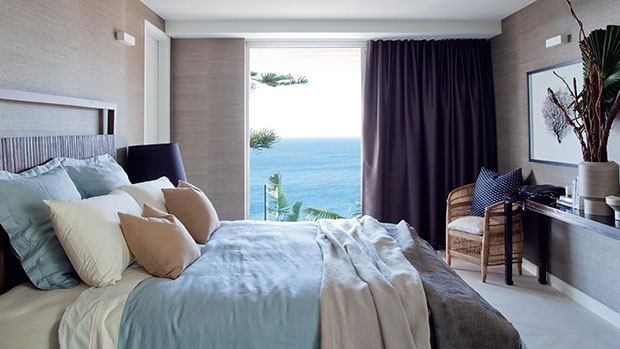 Darren Palmer
Instead of just leafy branches, mix your bare branches with ones with healthy and full foliage. It will definitely make a statement in any room in your house.
Tartan Homes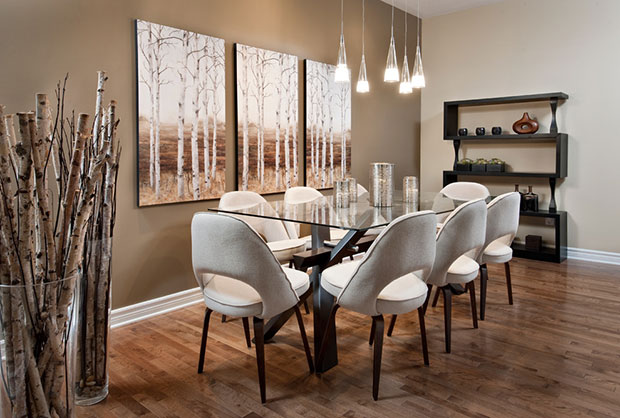 Unique Spaces
This home brings these large glass vessels for these branches. If you watch closely, you will notice that along with the thick branches, there are much thinner ones in the mix.
Wiltshire Barn Conversion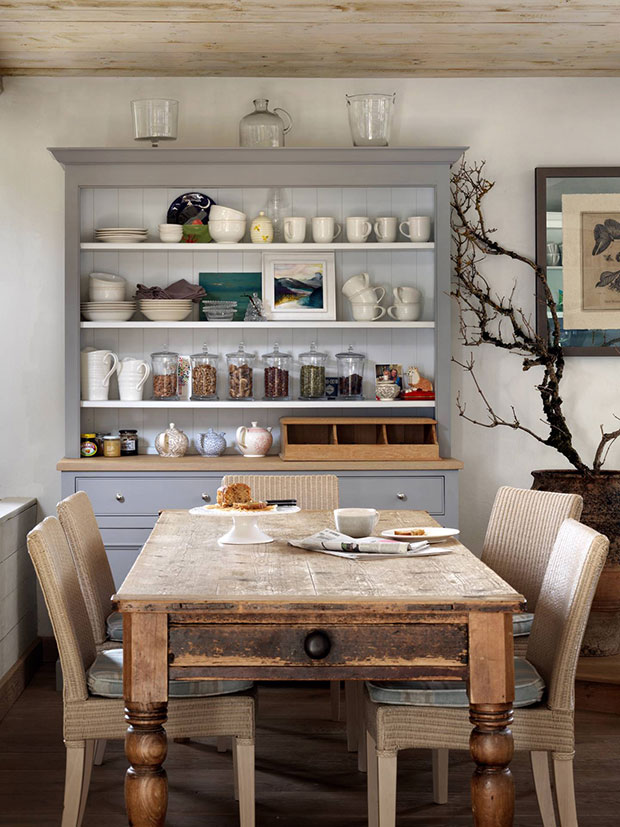 A large antique vase is the perfect vessel that complements this rich branch for décor. Together, a perfect décor for this farmhouse style home.
Georgian Rectory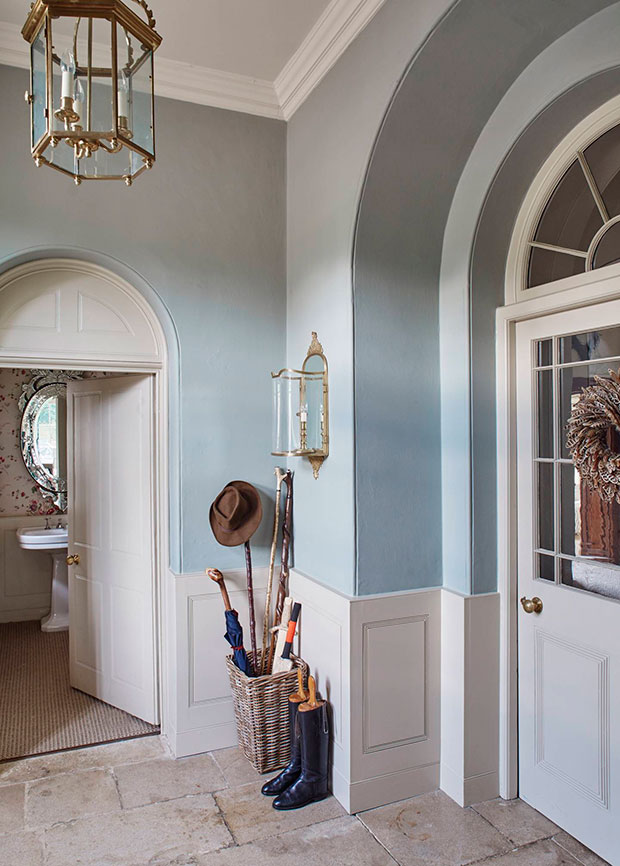 There are many ways that a simple branch can be repurposed for other things. This home has repurposed branches as hat racks.
16th Century Manor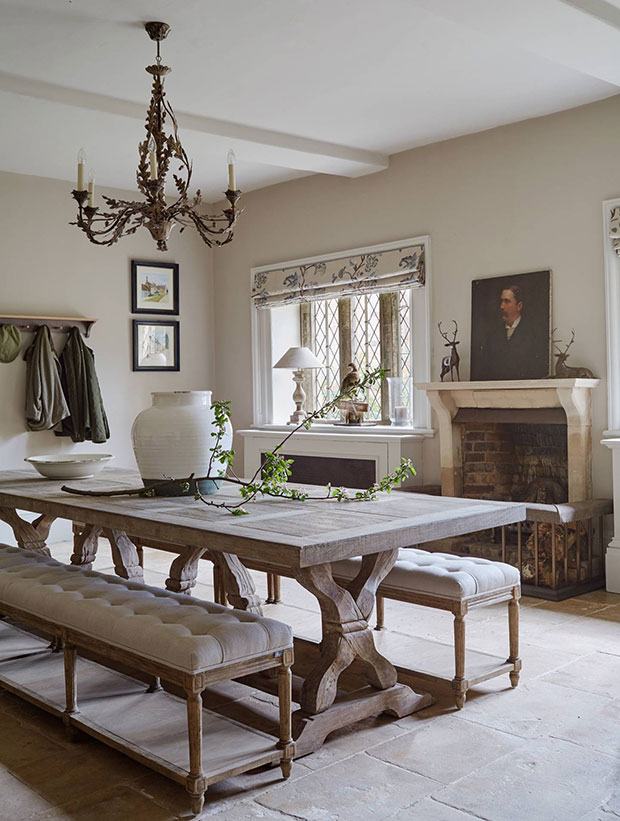 Sims Hilditch
Something so eccentric but charming with this leafy branch just sitting plainly on a dining table as a centerpiece.
DIY Christmas Card Hanger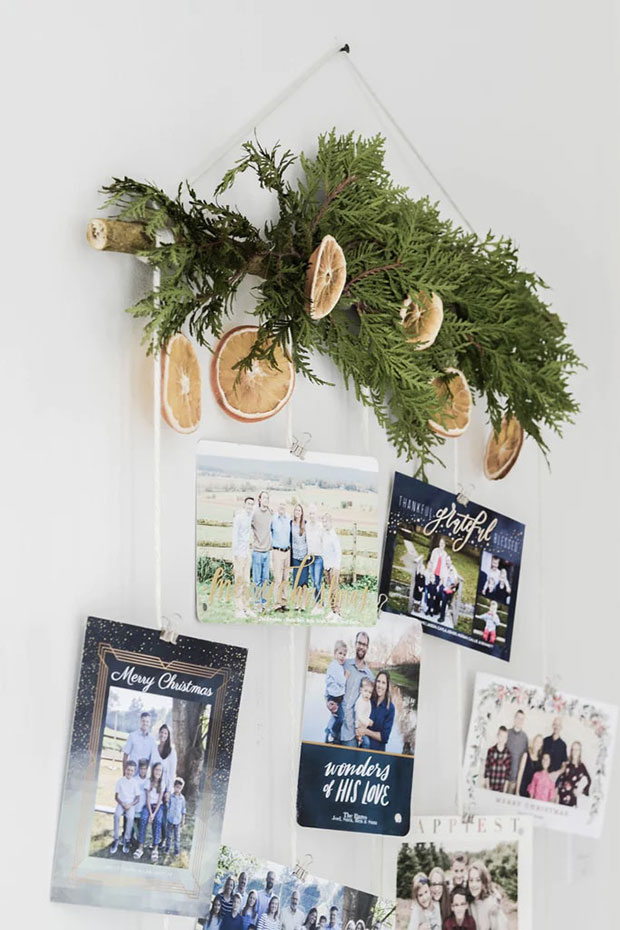 Aimee Weaver Designs
While you can buy decorative branches in stores, there are some branches for decoration you can do yourself. Just like this DIY Christmas card hanger!
Garage Sale Frame Art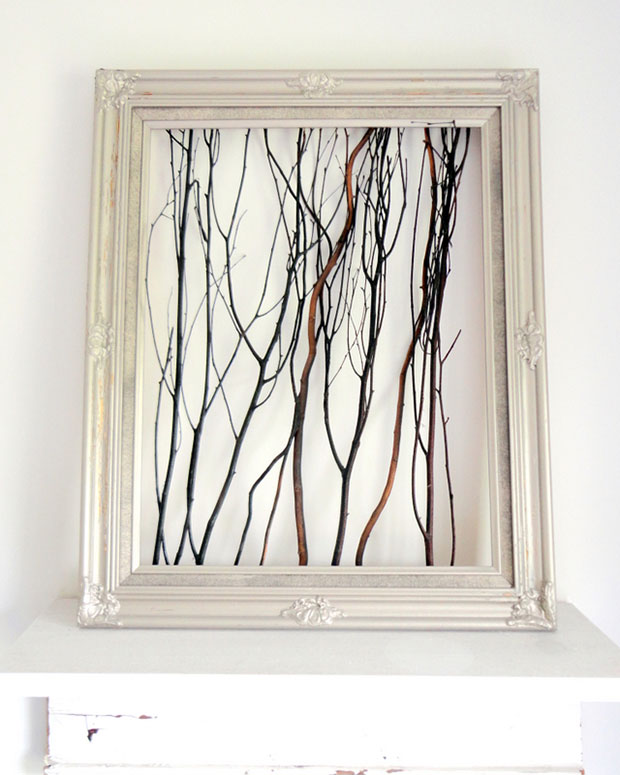 Cleverly Inspired
You don't need to pay hefty amounts to get some nice piece of artwork adorning your homes. This person simply took a couple of branches and a frame from a garage sale and created their own amazing artwork!
DIY Rustic Photo Frame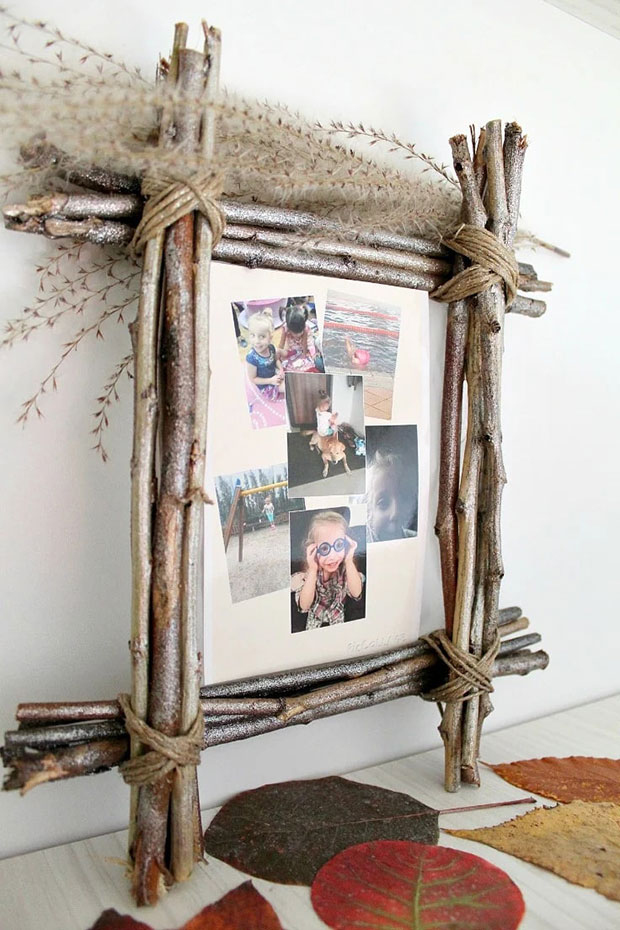 Easy Peasy Creative Ideas
If branches were used to make a bathroom mirror, surely, you can also create your own rustic photo frame with them!
Rustic Fruit Bowl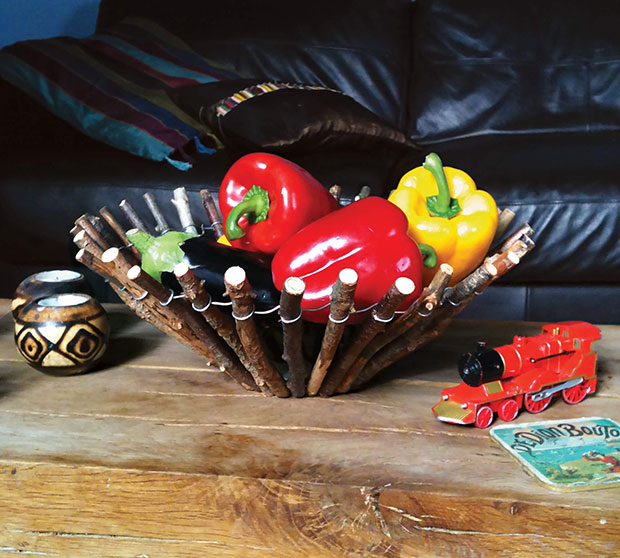 Scott Bedford, Make Fun Creating
And if not a frame or rack, you can also create your very own fruit bowl out of branches!
DIY Driftwood Wall Hanger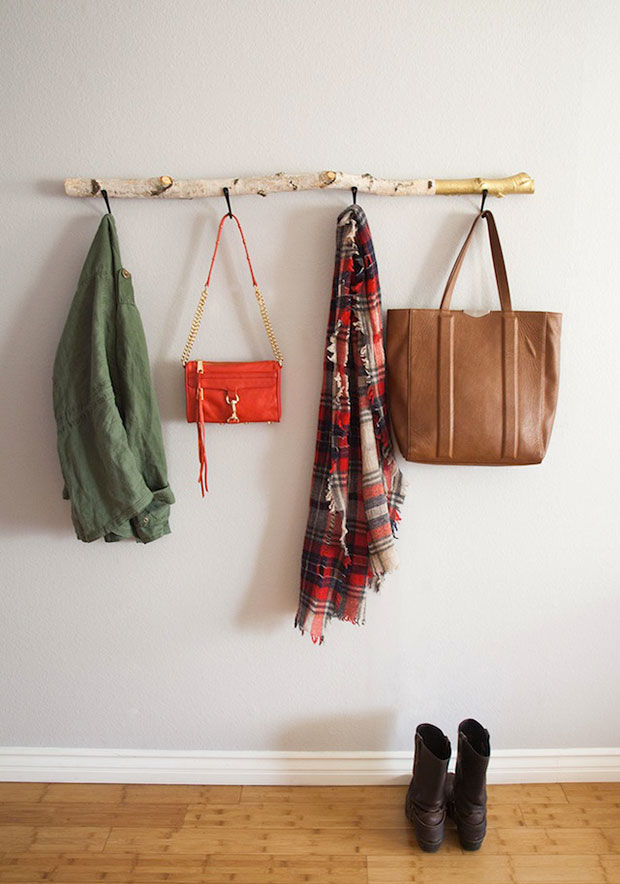 The Effortless Chic
Part of repurposing your branch is also making it look more attractive. Try spray painting the entirety or maybe just a part of it.
DIY Rustic Branch Hanger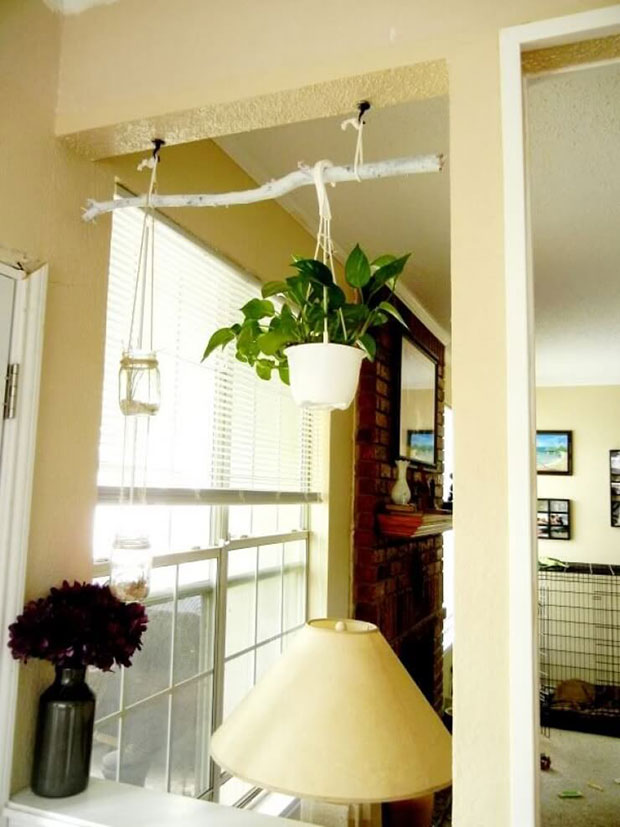 ReleaseMeCreations
A branch repurposed for another plant to be hung around your home is something like interesting poetry.
Tree Branch Curtain Rod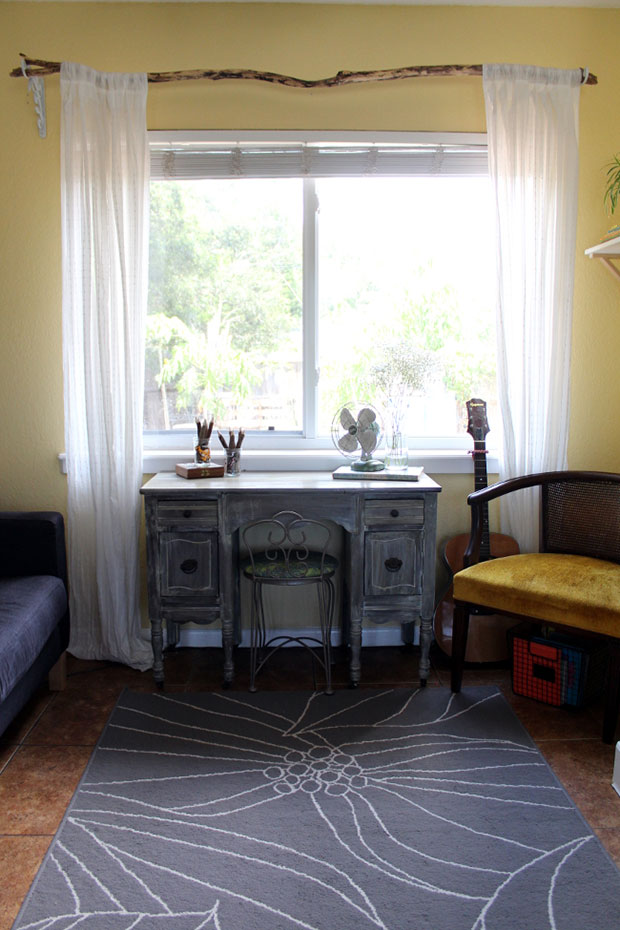 Turning It Home
Using a repurposed tree branch into a curtain rod is certainly unique and creative. This is probably also some cost-saving act.
Tree Branch Candleholders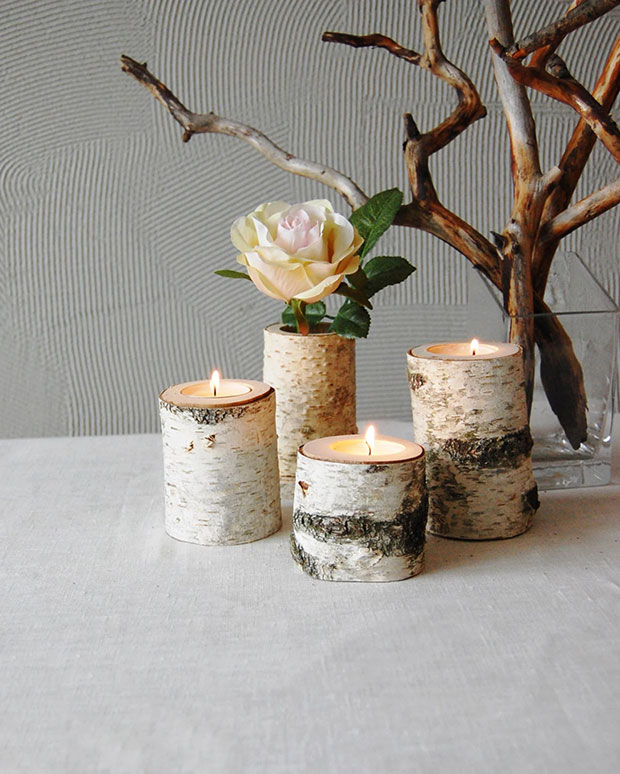 ZwoodZ
And the creativity doesn't stop when tree branches are turned into candle holders. These will definitely make a statement in your home and elevate the overall look of the room.
Driftwood Floor Lamp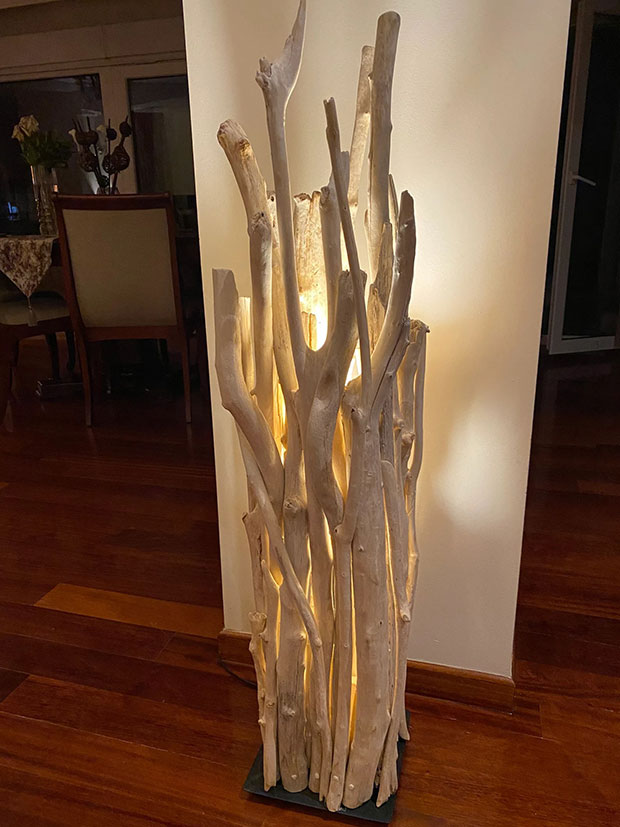 Driftwood and Pebbles
Bring some unique light fixtures in your home with a driftwood floor lamp like this.
Branchbed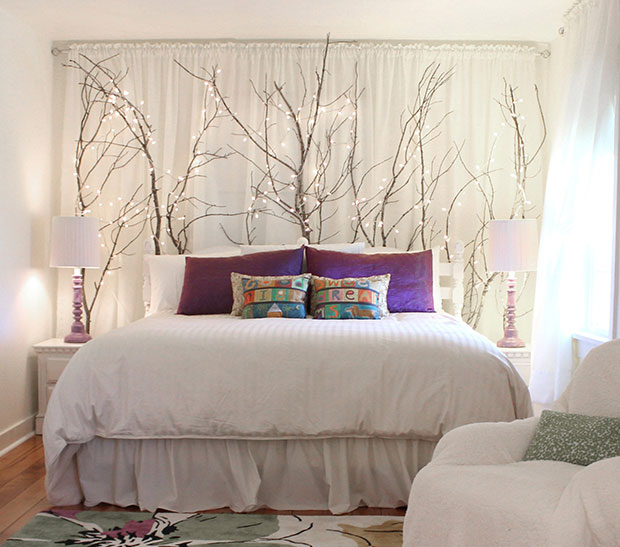 Hawk Hill
If you want some whimsical, dreamy ambiance in your bedroom, consider using branches for decoration this way. And with some string lights wrapped around the branches, it's like you've entered into a magical place.
DIY Hanging Planter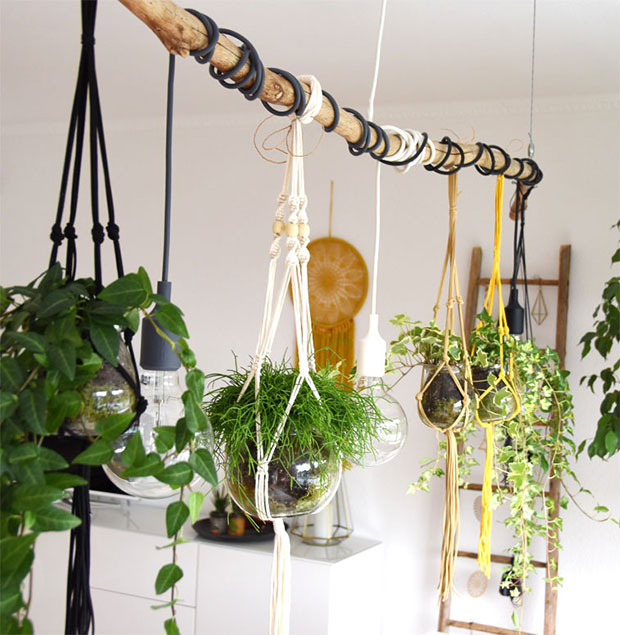 Roomilicious
Here is a nice combination of hanging planters and light bulbs wrapped around this repurposed tree branch.
Tree Wall Art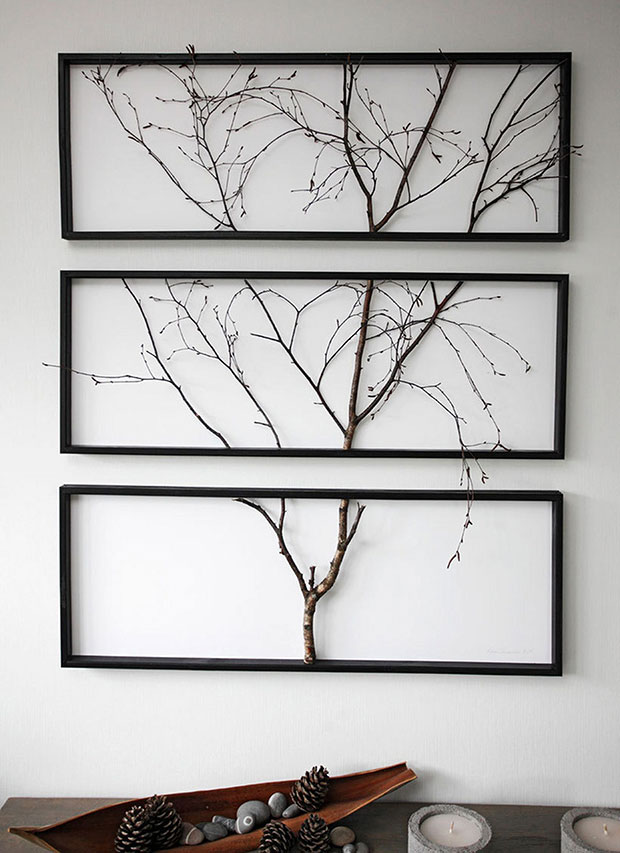 Iltalehti
Instead of just one framed branch, they take it to another level by creating this tree wall art.
DIY White Branch Chandelier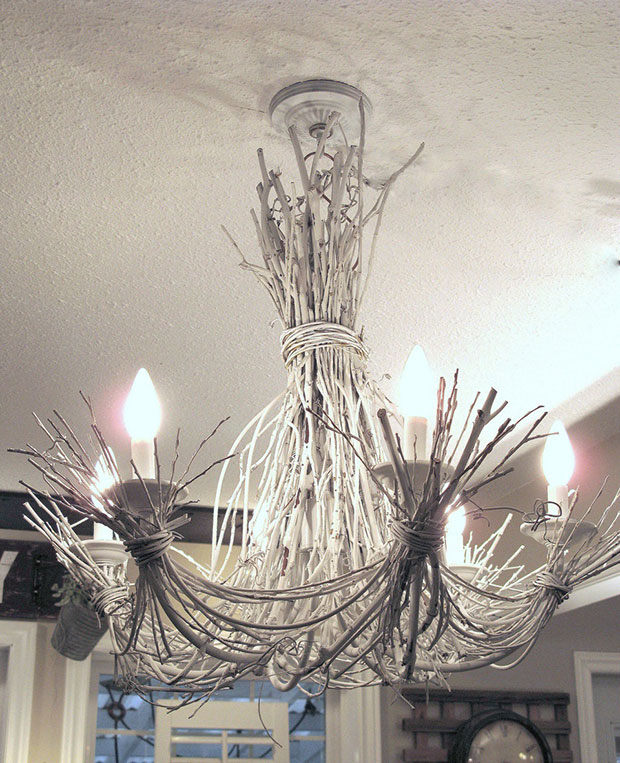 Turning a couple of branches into a chandelier is a work of wonder and should definitely light up anyone's home.
Branch Jewelry Holder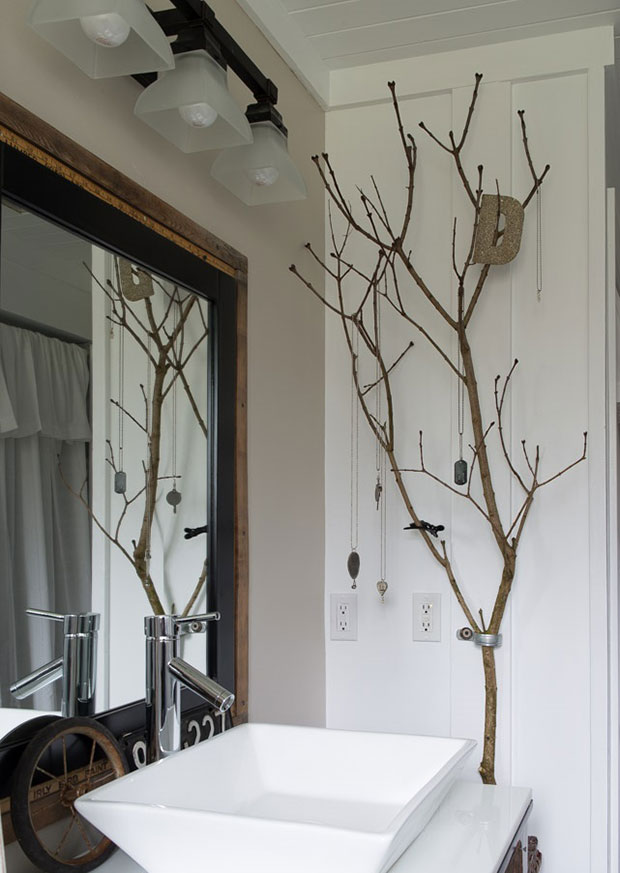 Funky Junk Interiors
A branching branch has its advantages such as being a jewelry holder, like this one.
Historic Expansion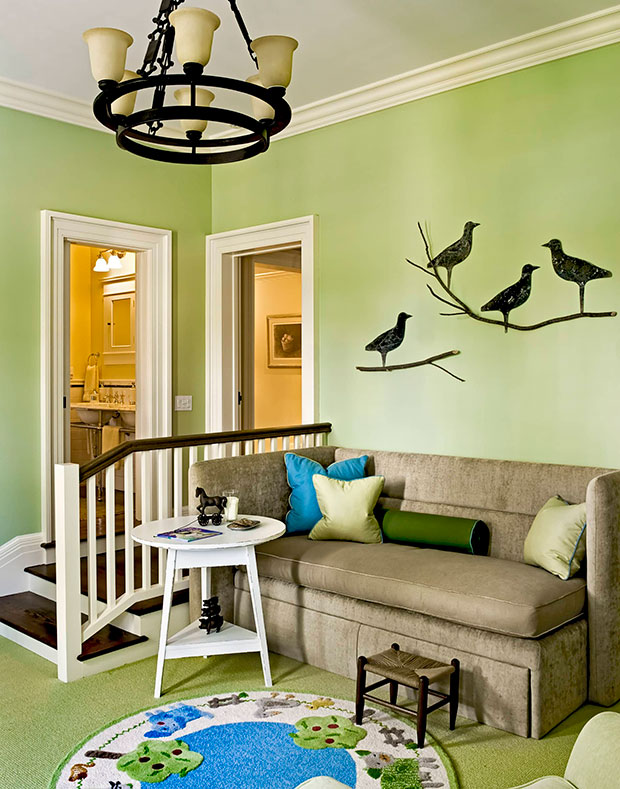 Crisp Architects
Instead of painting the branch with the birds, they opted for real branches instead which only makes this wall art even more beautiful and unique.
That's all for enchanting branches for decoration! Which of these iterations of branches of decoration got your attention the most?
Like This Post? Pin It!