A Convenient Tiny House on Wheels That Will Make You Want to be on the Road
|
A tiny house on wheels is often categorized as an RV. But this specific house we are featuring is not just an RV converted into a house but a house structure with wheels on it! Come on and let us check it out!
A first look at the structure will tickle your curiosity as to what this small structure is. All you know is that it is a rectangle, it has wheels, a door, windows and it is made of wood.
We actually thought it was an outdoor storage area. What we didn't expect that it is a home.
And when we say home, it has everything that you will see in a house from a living area, dining area, kitchen, bathroom, and even a master bedroom. There is also a working area good for two.
This tiny house is called hOMe designed by couple Andrew and Gabriella Morrison. It is a modern tiny house on wheels that offers maximum living without compromise since it offers all the comfort for a full time living.
Aside from that, the architectural plans are accurate and follow the standards of construction. The house spans 207 square feet and is spacious with tall ceilings. It also follows the legal road restrictions limiting it to 8'6″wide x 13'5″ tall so that it can be transported even without a permit.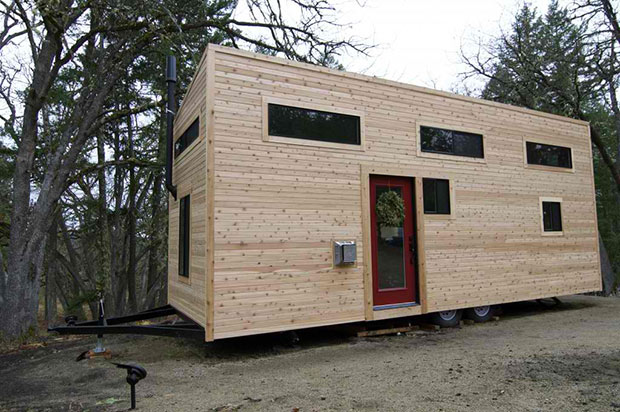 If you plan to transfer from one place to another, this tiny house on wheels could be the best option for you too. It is designed for two people who can also work inside it. Now that's such a cool thing to have if you and your partner are both digital nomads.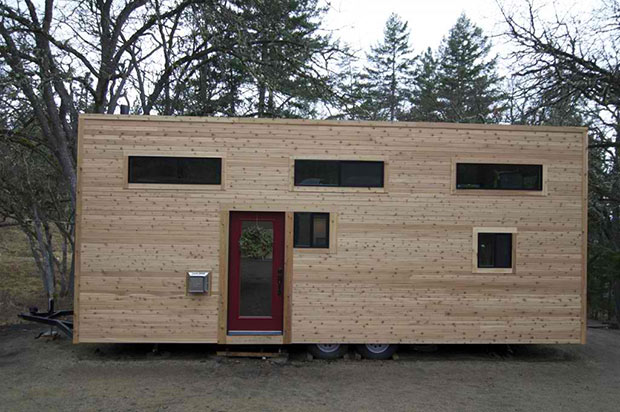 It has windows all around to allow the entry of natural light and ensure proper ventilation inside the tiny house on wheels.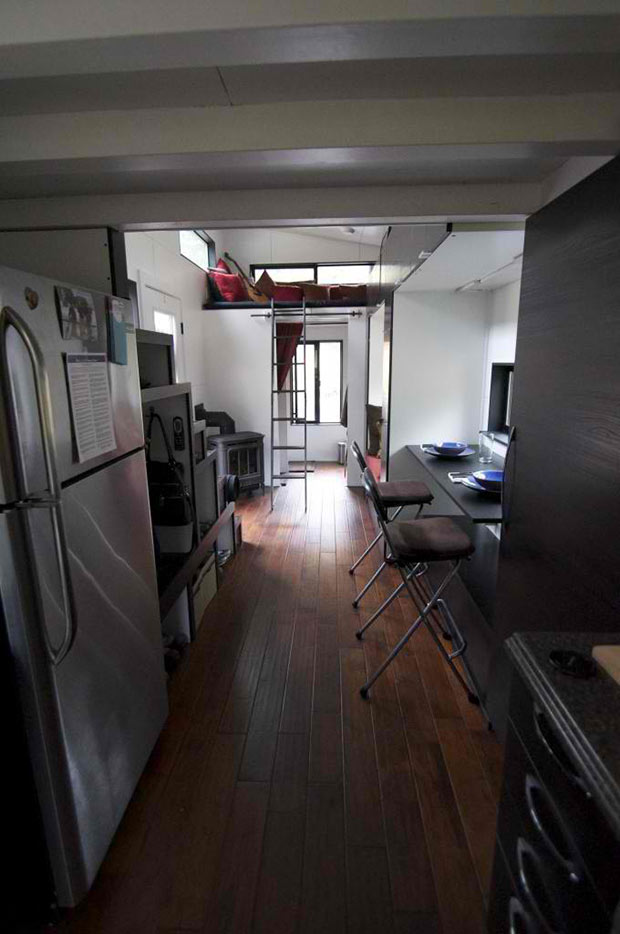 Inside it is a surprising modern home with wooden flooring and has that sleek modern look.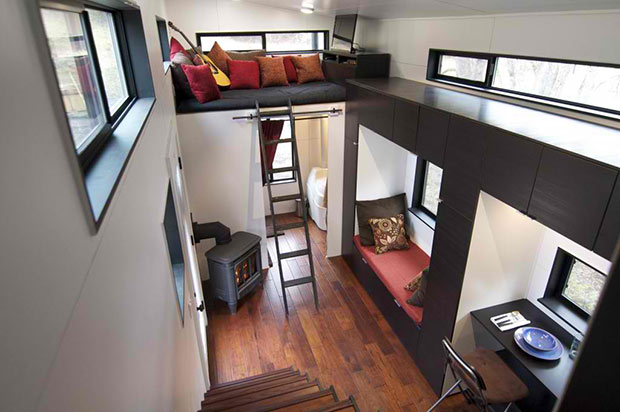 You can find storage that works double duty as furniture just like this sitting area.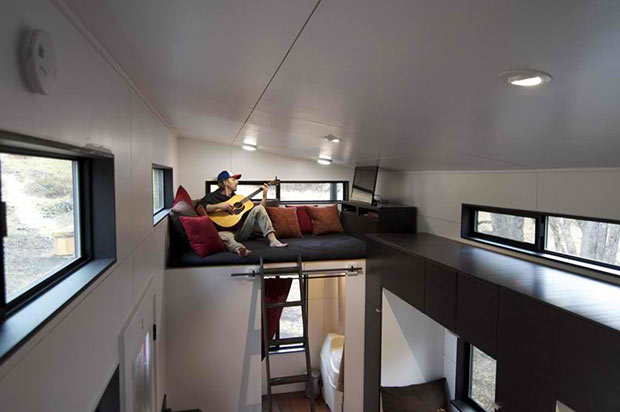 There is ample headroom in the lofts where one can relax and just spend private time.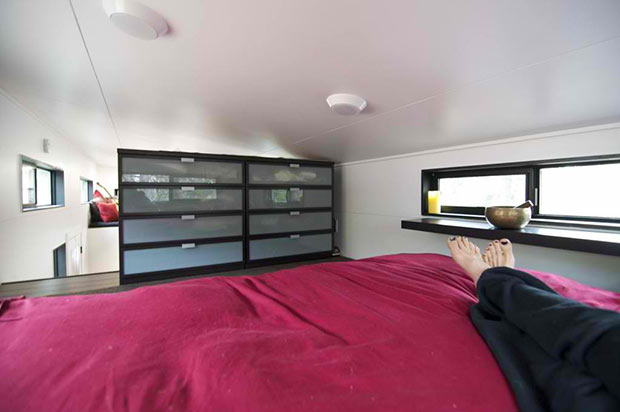 And this is the master's bedroom with some storage areas too.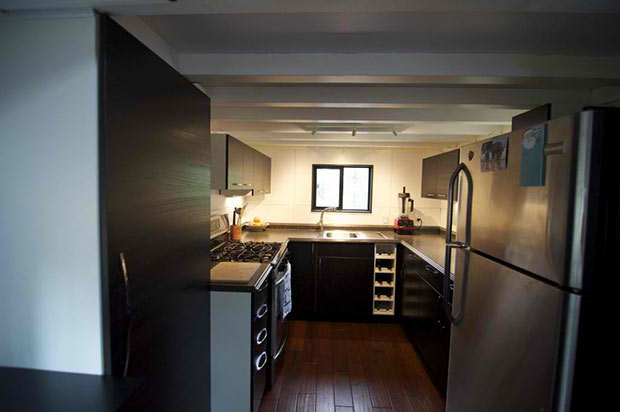 The house is equipped with a full-sized kitchen with conventionally sized appliances.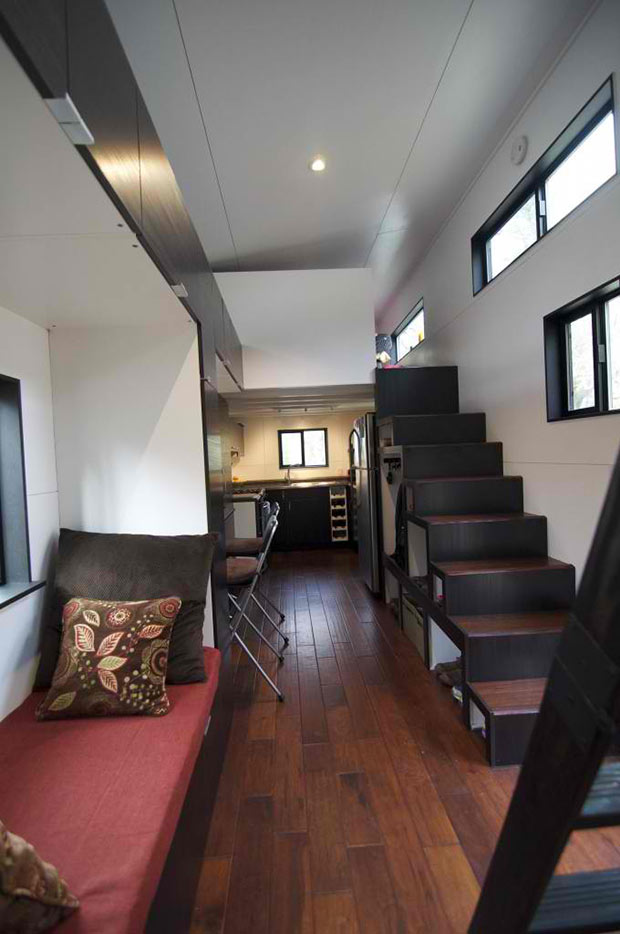 There is also a space for a home office for two which also functions as a dining area.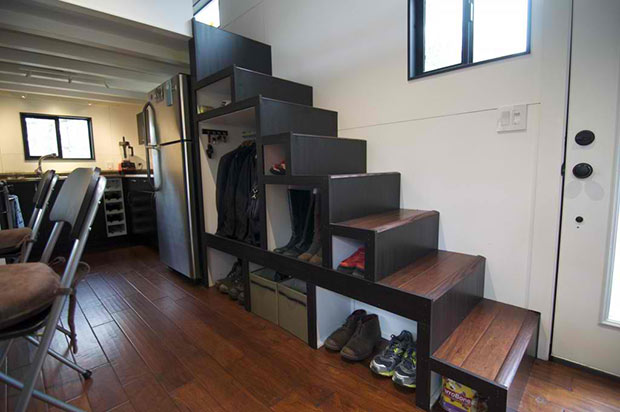 To make the most of the stairs, storage areas are placed under it. This one leads to the master bedroom.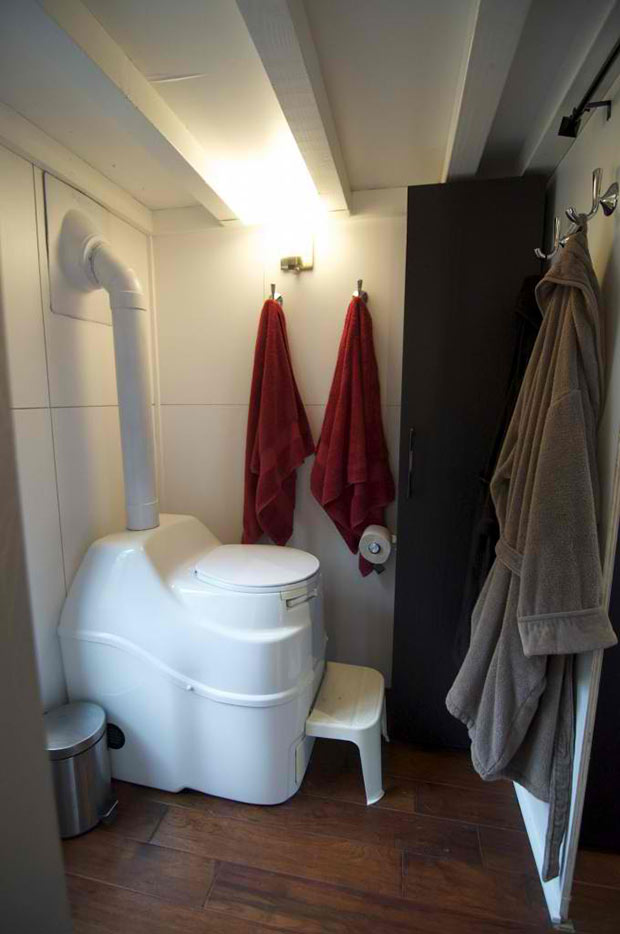 Of course, a home will not be complete without a functional bathroom. This room is fit for a conventionally sized sink, shower and a composting Toilet for off-grid capability.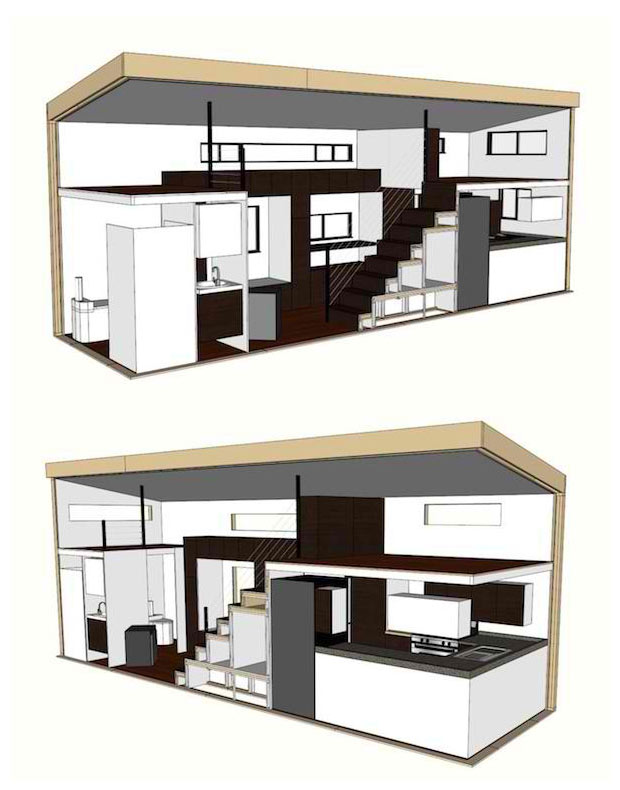 This is the interior of the house as seen through a cross-section. It is indeed small but it has everything we need to live.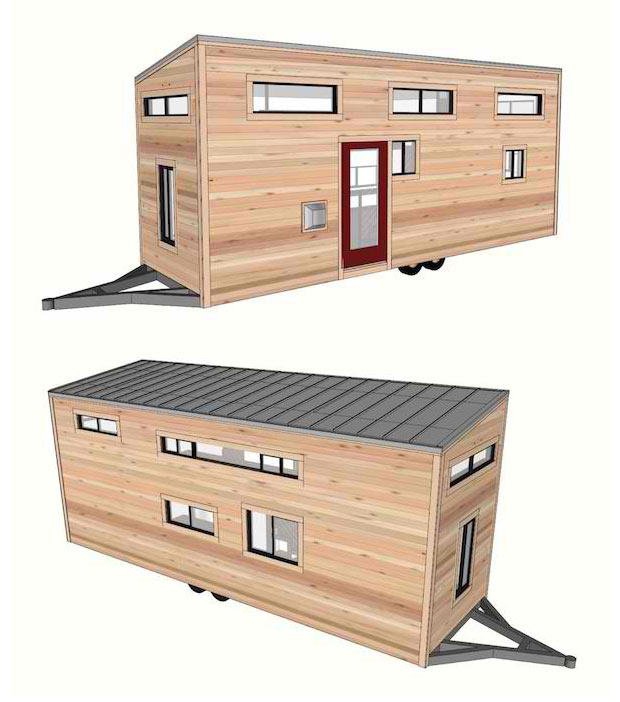 The house has insulation roof and is engineered for road travel. Hence, you don't have to worry about transporting it to other places.
If you want this house, you can get architectural plans that are build-ready and were engineered and professionally drawn. Anyone can build this house for it is designed with the novice builder in mind and can be done with basic building techniques.
Yes, this tiny house on wheels will still make you smile and proud when you say, Welcome, hOMe!