Cool Electrical Outlets That'll Change The Way You Design Your Home
|
When we mention of an electrical outlet, we think of white and plain boxes. Sometimes we place them in a corner just being used but never really displayed. Here's a collection of cool outlets you can apply for your home too!
When electricity was invented, we've been much dependent on what it can do to our daily lives. Of course, we're using it by plugging-in our devices to an outlet.
Yes, we are referring to those common pieces of the square box in your walls. It is so ordinary that we don't even wonder if there's a new trend in the market that could replace it to make it at least different.
Well, think again. After seeing these examples of cool electrical outlet, it will make you think of how "BORING" the outlets you have in your house.
Really.
Still not convinced?
Check the list below and prepare to be amazed!
1. Hidden Outlet Wall Safe
This Hidden Outlet Wall Safe may look ordinary at first, but you could actually pull it out at the top and hide some valuable things there. This outlet is made of high impact plastic and metal.
A great option if you are into keeping valuables in nooks and crannies. Or maybe if you want to be able to save money for a rainy day.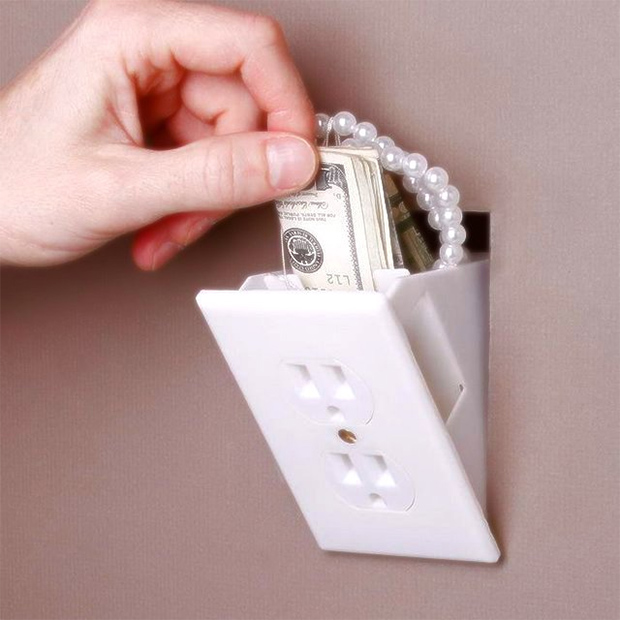 Amazon.com
2. Hidden Pop-up Outlet
Designed for kitchens, offices and laboratories, this Hidden Pop-up Outlet is so convenient. You just need to grab the two metal handles on the top and pull it up. The clear rubber ring around the top sealed it so no liquid can spill inside.
This electrical outlet looks great for minimal home and office designs since you can hide it.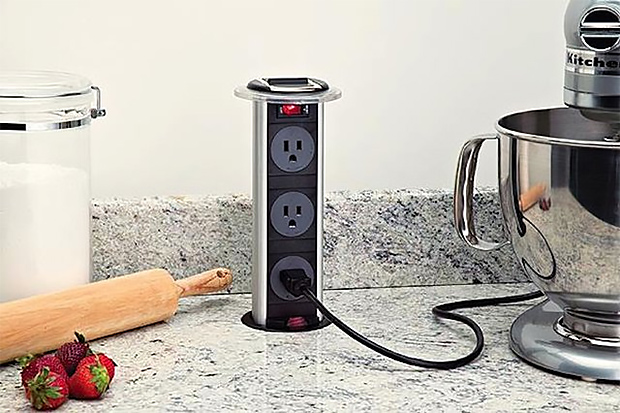 Fancy.com
3. Hanaga Nose Outlet
Created by ekoD Works, Hanaga Nose Outlet is another option that could make your home outlet a less dull by transforming it into a Nose shape. Imagine your device's plug sticking into your Nose. That's how it works!
This will be a great novelty for your home and will indeed draw some laughs when somebody visits!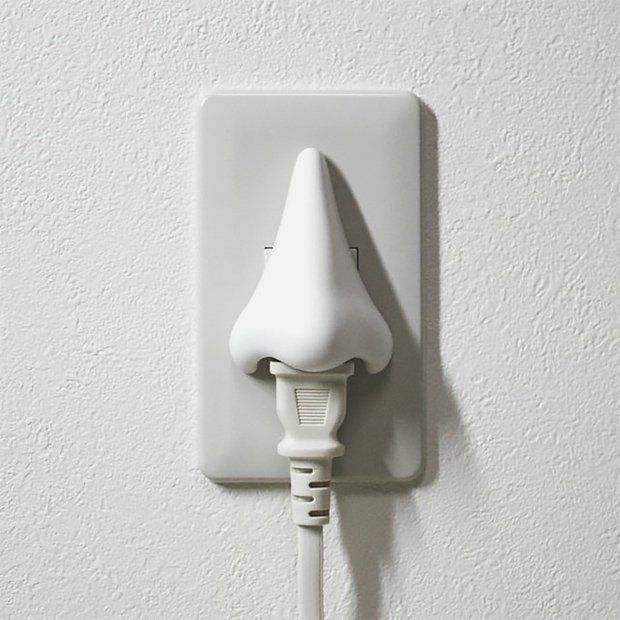 Japantrendshop.com
4. Pop-Out Outlet
Another cool outlet is the Pop-Out Outlet. It lets you hide the outlet if not in use. You just need to press it on to disappear.
A great add-on for futuristic and minimal homes!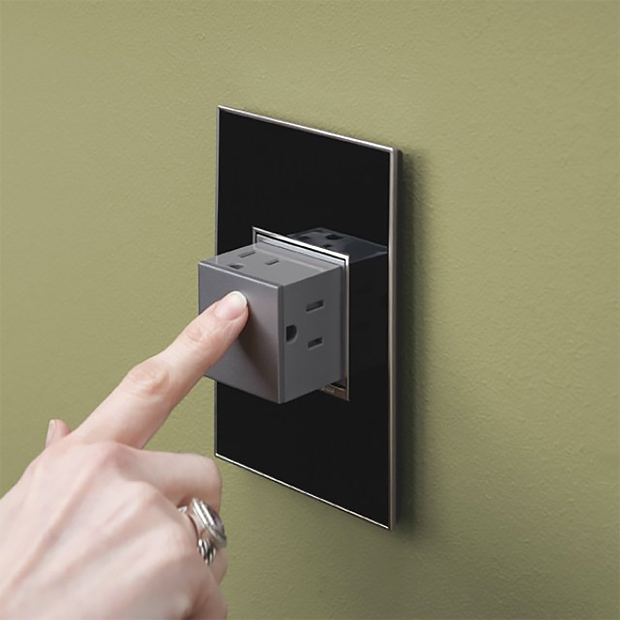 Legrand.us
5. Naughty Outlet Cover Decal
Okay maybe this is not for everyone but if you're high or feeling creative you can try this Naughty Outlet Cover Decal. You can put it in your bedroom, if you know, you don't want everyone to see it!
No more words to say, just check the photo.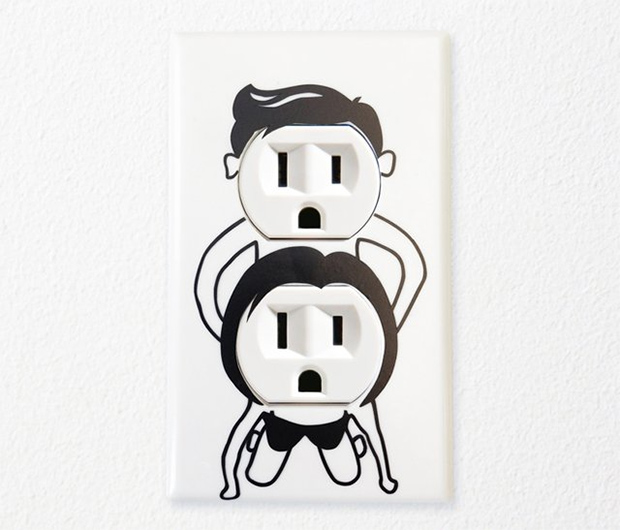 Fancy.com
6. Rotating Socket Outlet
This Rotating Socket Outlet lets you operate any outlet compatible with your device's plug by rotating the socket. If you're bored you can use it as a slot machine. NOT!
But kidding aside, this multi-socket electrical outlet will give you lots of option especially if you have foreign guests in your home.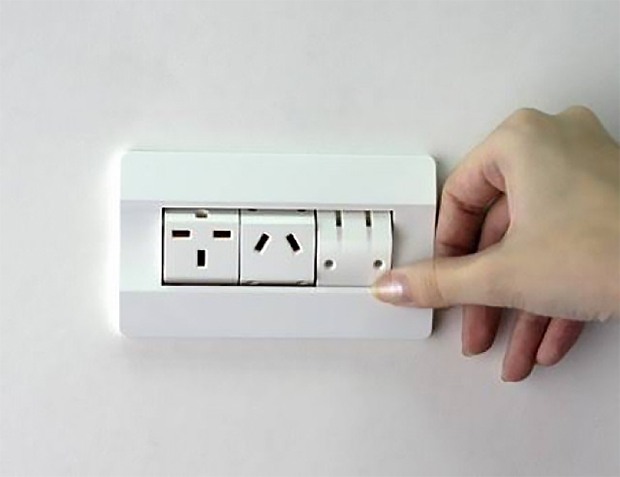 Fancy.com
7. Mouse Hole Outlet Cover
Mouse Hole Outlet Cover is one of the cutest outlets there is. Don't worry, no mouse is allowed on this outlet.
The door on this electrical outlet is a great cover especially if you have little kids at home. Though of course, you need to make sure that they don't get curious and forcibly open it.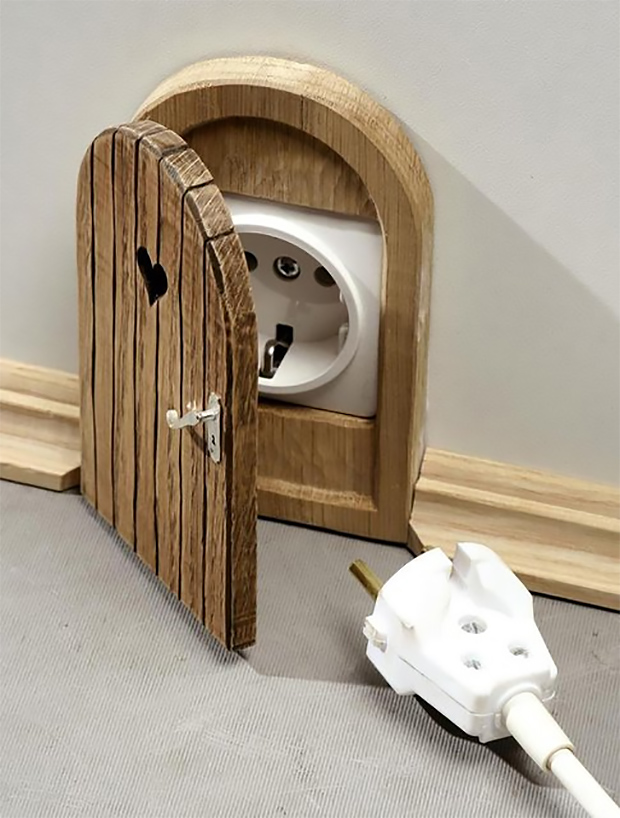 Designerwood.org
8. Eco-Friendly Electrical Outlet
One unusual electrical outlet is the Eco-Friendly Electrical Outlet but using it is a piece of cake.
This will look great and be consistent with eco-friendly hotels and houses.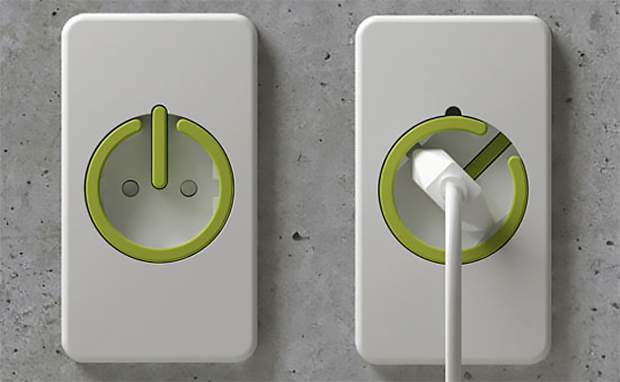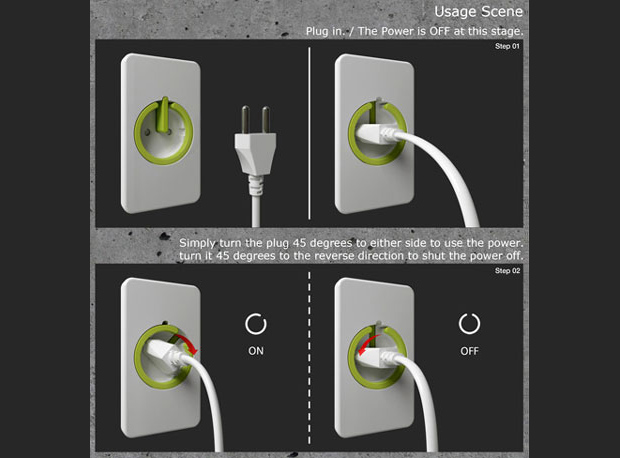 Pinterest.com
9. Donut Outlet
Donut Outlet is a donut-shaped outlet but its usability is so convenient. With this, you just need to know where the outlet is and plug-in your device right away without looking for 2 holes.
Quite cool especially for busy people who are always focused on their work.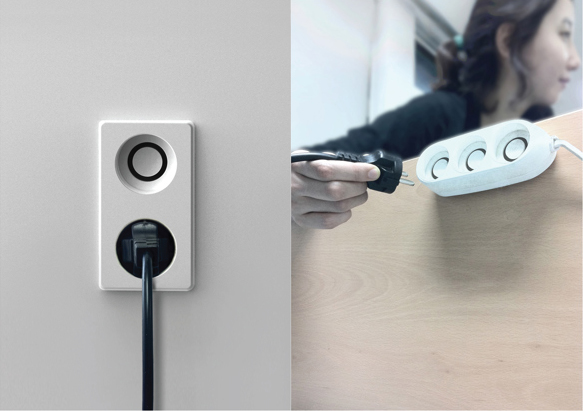 Behance.net
10. Node Power Outlet
Node Power Outlet has a similar concept to our 9th electrical outlet but differ in shape. Imagine how neat it is if it's in your wall!
No one will suspect it to be just any other electrical outlet with its unique shape!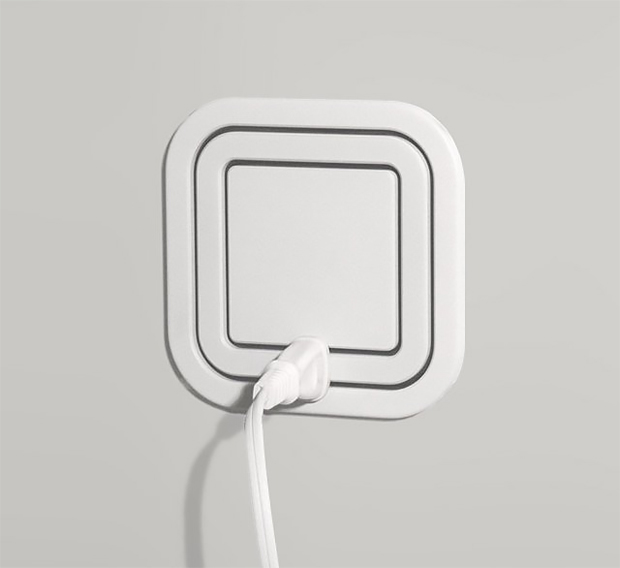 Metaphys.jp
11. Electrical-Outlet
This Electrical-Outlet will let your cable hang if not use.
It'll look good for a house with kids or a kid's bedroom too. We are sure the kids will love it!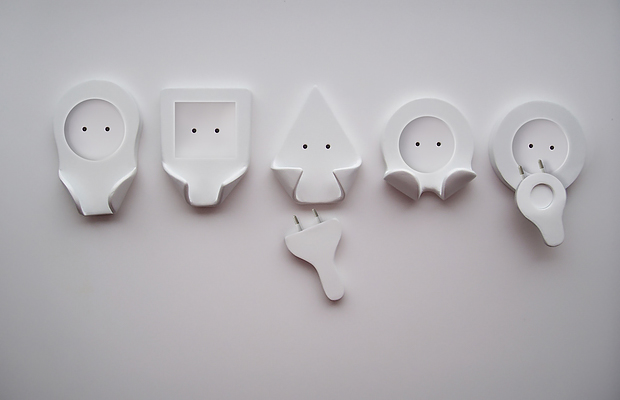 Behance.net
Time is fast and of course, many ideas pop up every day. These cool electrical outlets is just an example of how our world is changing. Expect to see more extraordinary innovations like this in the market in the coming months or years.
Your friends will love this, make sure to share this post to them!