Fun Office Design: Playing with Alphabet Desks To Spice Up Workspace
|
How would you describe a fun workplace? Would you vision it as an office with fun people? Well, yes of course! How about one with a fun office design? If yes, then this office will surely make you happy every day!
Admit it. You are bored in your office.
You are tired of what you see each and every day you step into it. Then you felt lazy and bored.
The way your workplace looks can greatly affect your work performance. That is why successful companies like Google have fun office designs that are far from the usual boring office.
This way, the employees will be encouraged and inspired to work well. You would be pleased to see this typographic office desk for it isn't just beautiful. It is unique and has a fun design.
French 3D artist and illustrator Benoit Challand visualized an "alphabet" as a desk for an open office concept. The main design of these cubicles called Fold Yard is typography.
So, it is like you are working on a huge letter.
How cool could that be?
With cubicles like this, you'd definitely do away with the usual boring desks we have in the office.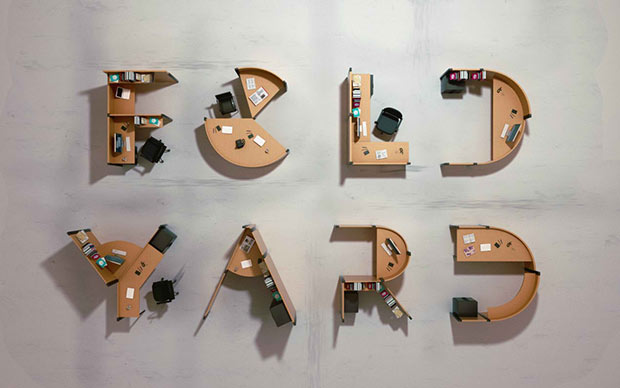 When viewed from above, you can see the typographic nature of the desks and it is really awesome.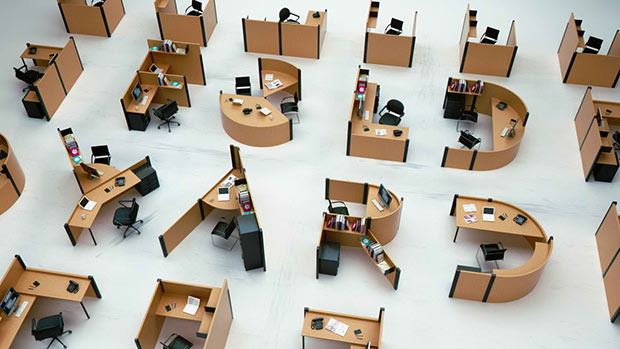 When you work at this fun office design, you will never feel boxy and the openness of the space will not make you feel sick. Instead, you'd feel creative and would be more productive.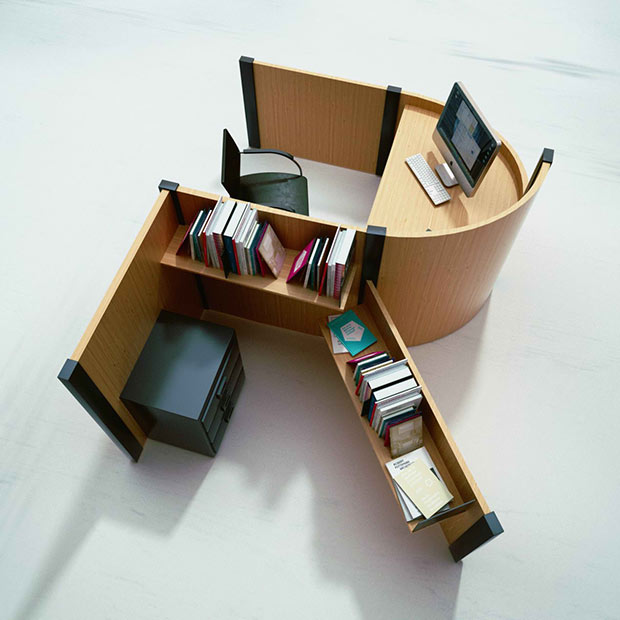 Each letter has to store spaces, partitions, desk space and shelves.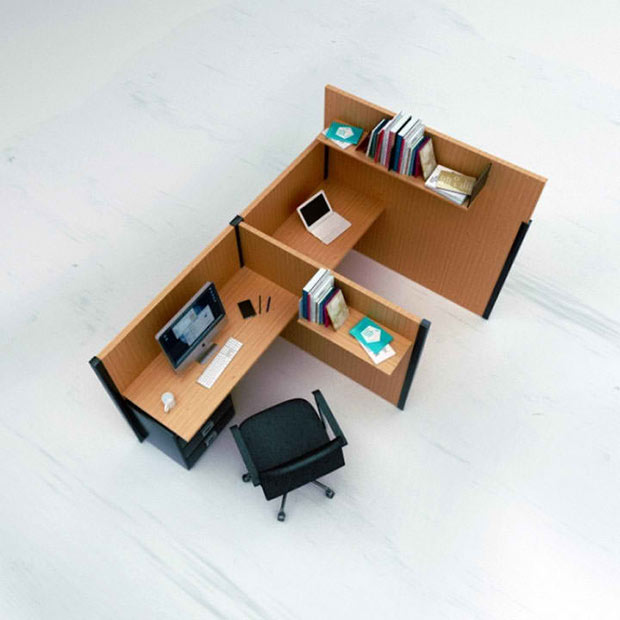 And the design varies depending on the letter which is an interesting thing.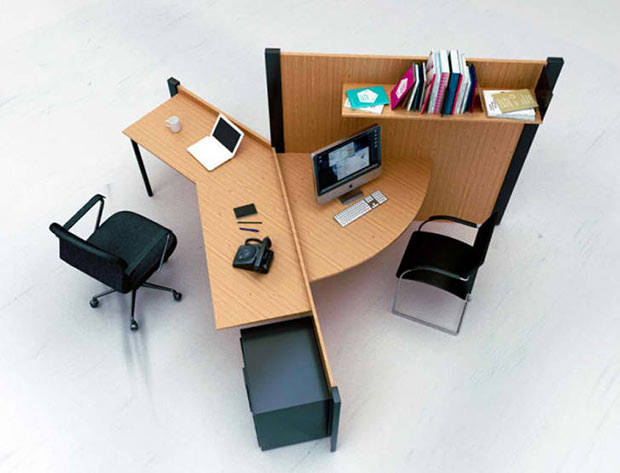 The large-scale letterforms aren't just functional but would add appeal to the fun office design.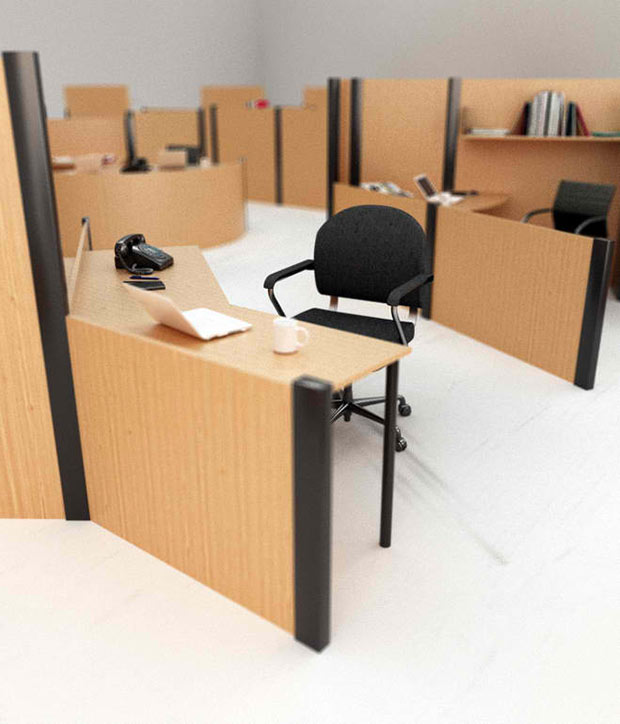 This is how the desk looks like. It may appear like a normal desk but when viewed from above, you'd surely be surprised.
I think this is very creative. Why not use this fun office design instead of the boxy cubicles? Although we also have to consider that a typography office desk would only be good if you have a spacious office because it's gonna eat up a lot of space, unlike the boxed ones.
Nevertheless, this is an interesting and very artistic design from Benoit Challand.
Share this to your friends too and let them tell their boss that they can actually work inside large-scale letters and would be more productive!