Drink Coffee Inside This Giant Rolleiflex Camera Cafe
|
Have you ever thought of relaxing at a Camera Cafe? Well, this cafe will definitely be an interesting place to grab a coffee with someone!
We really think people are getting more and more creative these days because even a cafe can take the shape and form of a camera. At first, we thought it was merely a sculpture but then we were amazed when we found out that it is actually a cafe.
Like what we said, you can sip on your coffee and munch on yummy baked goodies while in it. That would be so much fun but there is more to it than that.
Dreamy Camera Cafe is in Seoul, South Korea. Obviously, the owner is a camera and photography lover.
The design of the structure mimics that of a vintage camera called Rolleiflex.
Inside the camera cafe, different vintage cameras are displayed which is a lovely and interesting sight while you sip on your coffee.
The camera cafe is owned by Park Sung-hwan and wife Kwak Myung-hee. They aimed to build a place where people can build their dreams and share their stories.
They take photos of the customers and let them write their dreams on the photos. These pictures are seen all over the interior of the cafe.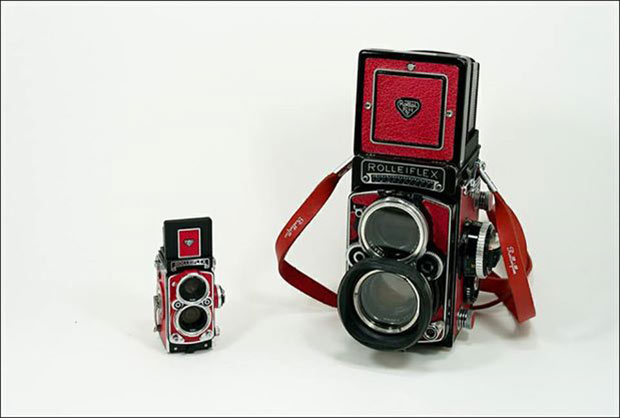 This is a Rolleiflex camera where the design of the cafe was inspired.
And this is how it looked like. It does look like a Rolleiflex camera!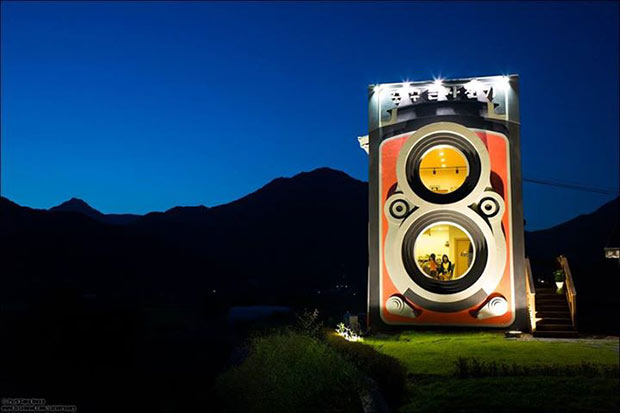 The cafe attracts many visitors because of its unique design. But the owners don't just want the costumers to come because of the camera-shaped structure.
They want them to dream and share their stories while inside the cafe.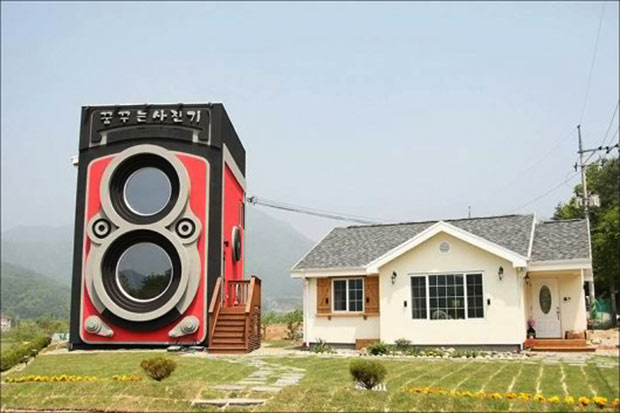 This is a two-story cafe. Aside from is interesting exterior, the interior is worth seeing too!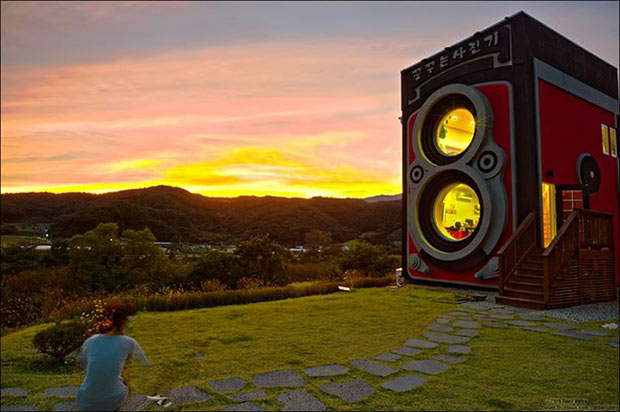 Another plus for this cafe is its lovely surroundings just like how the sunset was captured here. It does add a nice touch to the surroundings.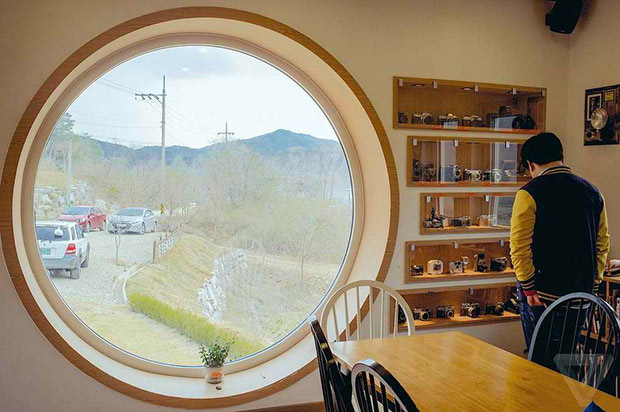 theverge.com
Different cameras are displayed in the interior which will surely raise interest to photography lovers. The circular window is so nice too!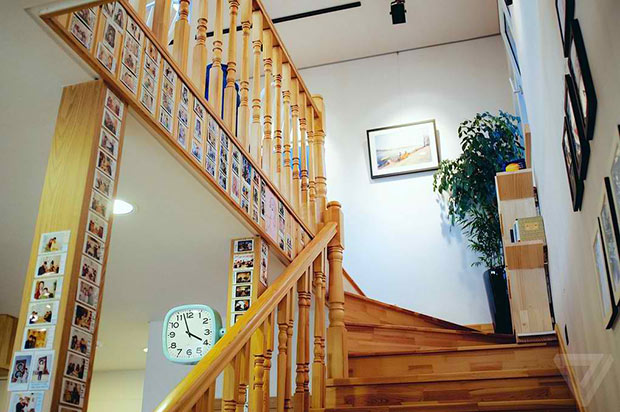 theverge.com
We like the idea of posting photos of customers inside the cafe. You can see it on the columns and the floor beam for the second floor.
Indeed, it kept the dreams and stories of its guests!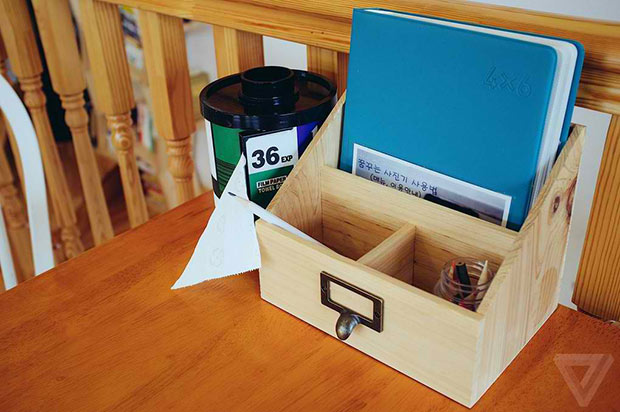 theverge.com
Another interesting thing about the camera cafe is that every table has a menu in a photo album. They have also added some colored pencils and a tissue container shaped like a camera film roll.
We will not wonder if this cafe will turn into a tourist spot soon. Because the way we see it, people from around the globe will really include this place in their bucket list of places to visit in Korea.
Just amazing, isn't it?
You will really get a different kind of experience while inside the cafe especially when you see the pictures all around the interior. It will make you think that the place isn't just for coffee.
It is for your dreams, it is for dreaming and it is for dreamers.