Kitchen Corner Storage Solutions You'd Definitely Find Useful!
|
Are you looking for some cool kitchen corner storage ideas? This next post will definitely give you some!
Most of the time, we are thinking of how we can make use of every corner of our home because we don't want to waste space. This would be used for storing some home items to be organized and avoid unnecessary clutter.
Luckily, some people have developed some interesting solutions for every storage and organization problem.
And yes, it includes the cabinets we have in our homes.
Speaking of cabinets, we have gathered some kitchen corner drawer designs that will help you access that corner in your kitchen. This will also give you more space to store pots and other kitchen items.
Aside from that, it does look really cool and will add an interesting feature to your kitchen. Let us jump in and take a look at this kitchen corner storage.
1. Butterfly Corner Drawers
The Butterfly Corner Drawers is a nice way to store pans and pots and looks favorably fashionable too.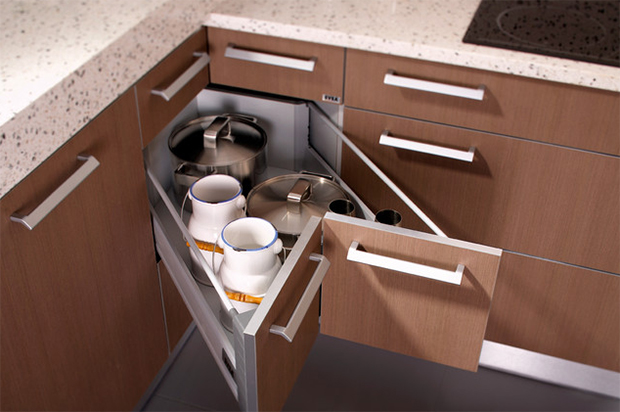 sveakitchens.com
2. Kitchen Corner Unit
You can still make use of that corner space by using this idea. Brilliant Kitchen Corner Unit indeed!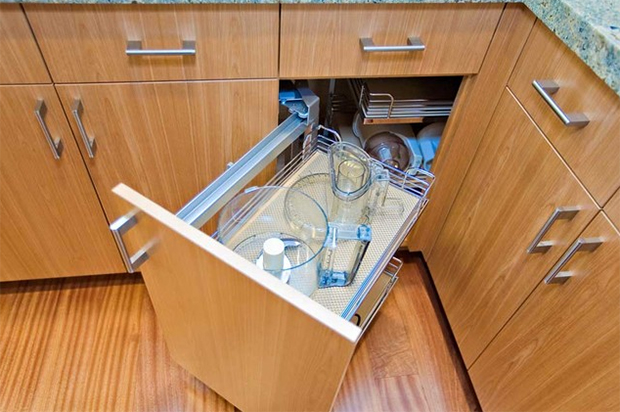 billfryconstruction.com
3. Bungalow Kitchen Corner Storage
Another way to add drawers to a corner is to have a straight side on the counter and then place some drawers under it like what we can see in this Bungalow Kitchen Corner Storage.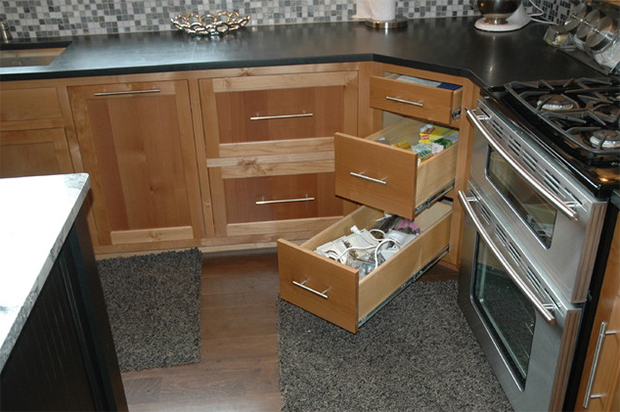 customcornersllc.com
4. Modern Kitchen in San Francisco
I so like how they did this one for a Modern Kitchen in San Francisco. This drawer may be small but tall and could carry some kitchen items that you need for cooking.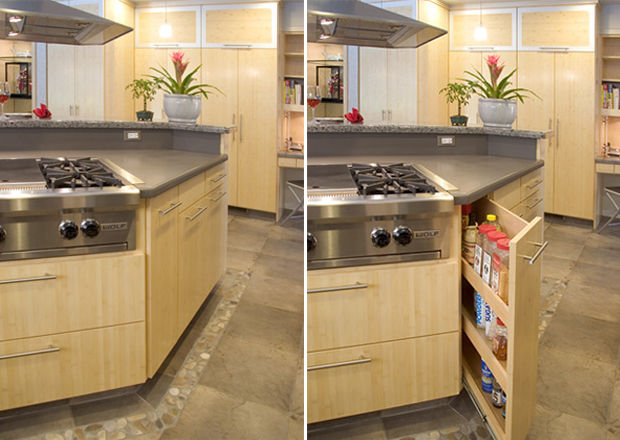 kbdesigns4dining.com
5. Traditional Kitchen
Beautiful wooden cabinet for a kitchen corner in this Traditional Kitchen Corner Storage. Note the angle of the drawer's faces. Interesting, right?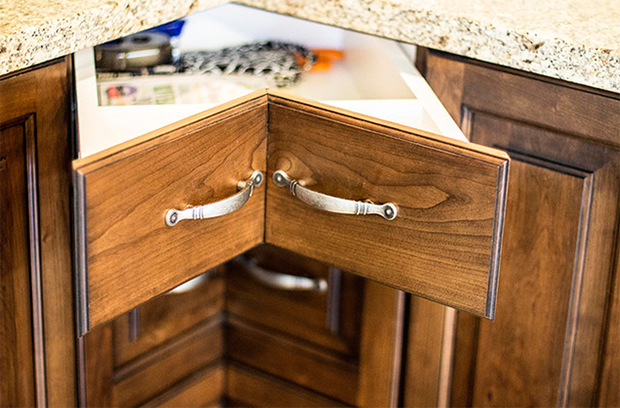 marwooddesign.com
6. Newport Coast Kitchen
Who wouldn't fall in love with this one? Instead of an edgy corner drawer, it has a curvy look! This is from a modern Newport Coast Kitchen Corner Storage that also had custom pulls to match the curvy shape of the drawers. Lovely!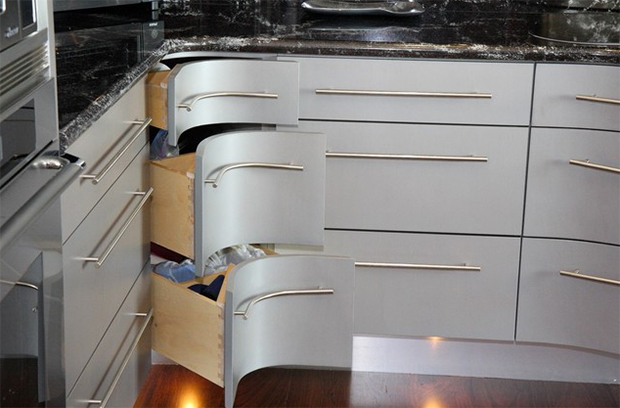 graceblu.com
7. Triton Homes
One kitchen from the Triton Homes with white cabinets. And yes, it has a corner drawer too with half-moon pulls for some modern appeal.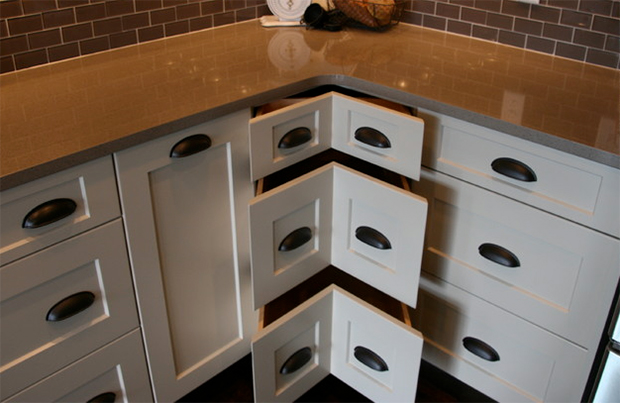 izondezign.com
8. Lazy Susan
Lazy Susan is another good idea for corner shelving. This was has deep bins to make sure it won't be hard to get the items.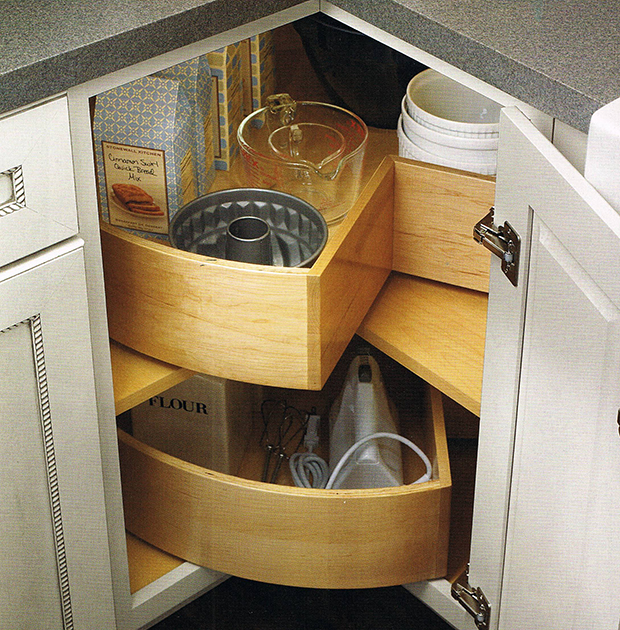 edesiakbs.com
9. Rustic Log Home
This might be the same design that we saw on other drawers above but the molding and the pulls have sophisticated design for this Rustic Log Home.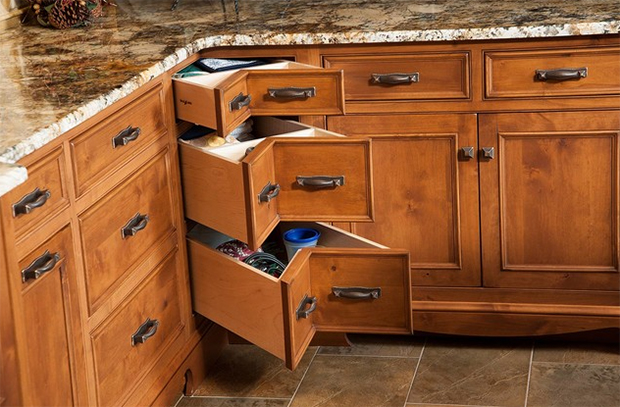 mulletcabinet.com
10. LeMans Unit
A LeMans unit that has oblong shaped shelves which operate independently. Worry not, you won't find it hard to open this corner cabinet anymore.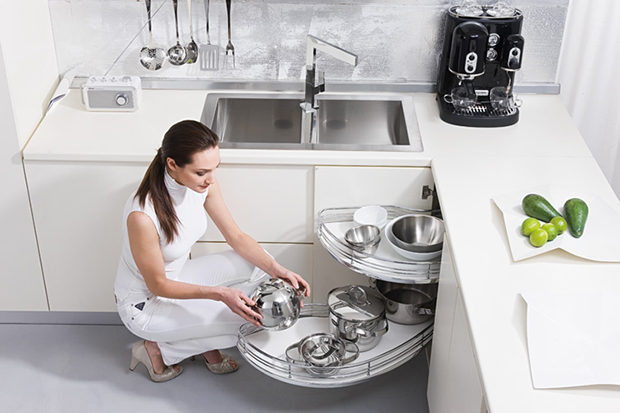 lacornueusa.com
11. Capacious Corner Drawer Unit
This capacious corner drawer unit brings in some sensuous contour and easy access to a kitchen corner.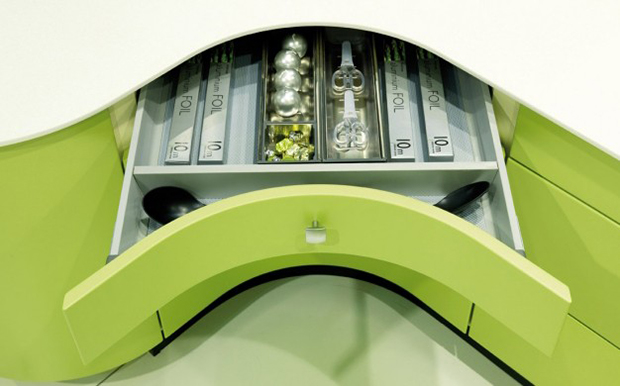 stoneham-kitchens.co.uk
12. Corner Drawer-Cabinets Storage
Pretty neat corner drawer-cabinets storage for a modern or contemporary kitchen. Note that even the drawers have divisions too for better organization.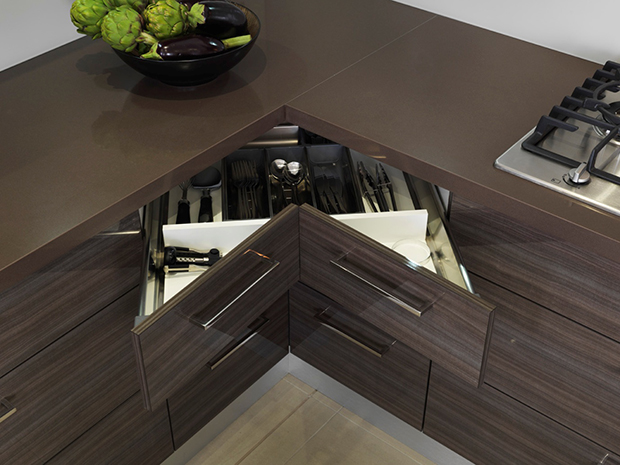 timpellekitchens.com.au
13. White Corner Drawers
For a modern minimalist kitchen, you can try having this white corner drawers that doesn't have pulls.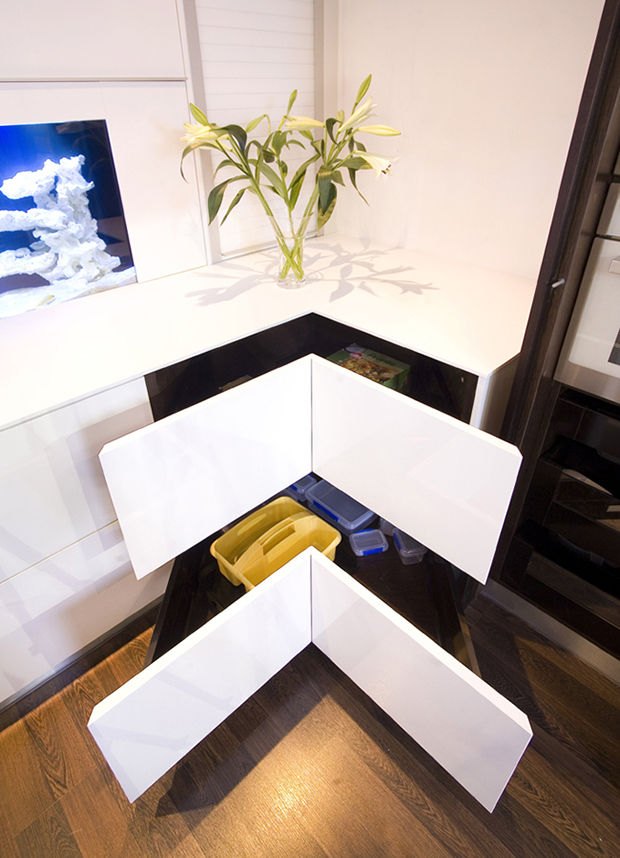 indesigns.com.au
14. San Diego Kitchen Corner Storage
This San Diego Kitchen Corner Storage is blessed with an interesting storage area with a lovely face.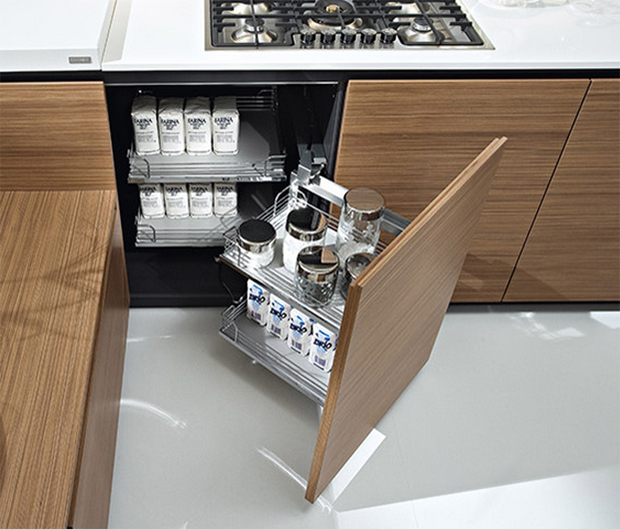 kitchentown.com
15. Blum Corner Drawers
The Blum Corner Drawers will allow you to make good use of your corner while organizing cutlery on the topmost drawer.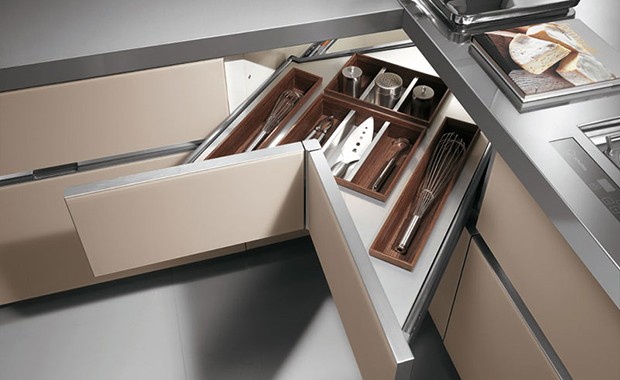 bptechno.com
16. Schuler Cabinetry
This lovely corner cabinet for a traditional kitchen is from Schuler Cabinetry and is sold at Lowes.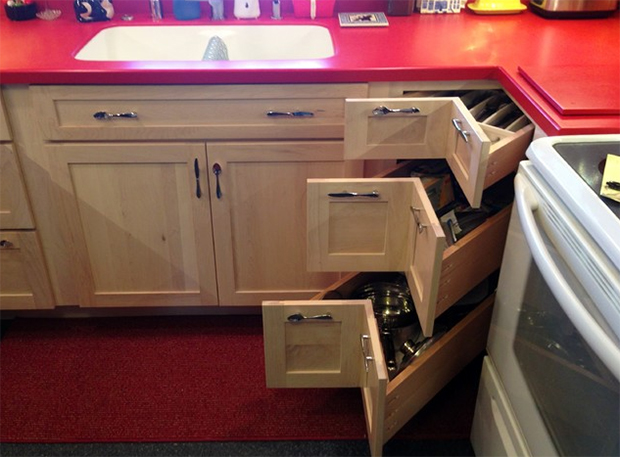 schulercabinetry.com
17. PTACEK Home
You can also add some corner pull out shelves in your kitchen just like what you can see in this kitchen designed by PTACEK home.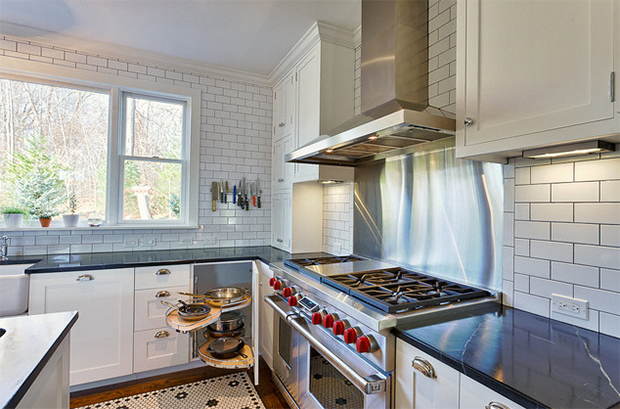 thomasjeromeinc.com
18. Segrato Curved Split Door
This Segrato Curved Split Door could be the perfect answer for a kitchen with a curvy corner!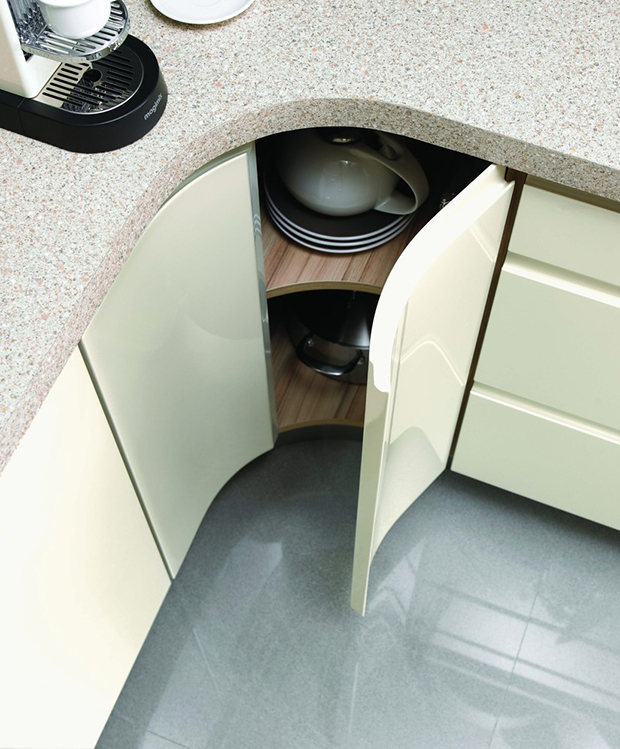 kitchensourcebook.co.uk
19. Recorner Maxx Corner Unit
This beautiful Recorner maxx corner unit creates up to 20 % more storage space for the kitchen corner.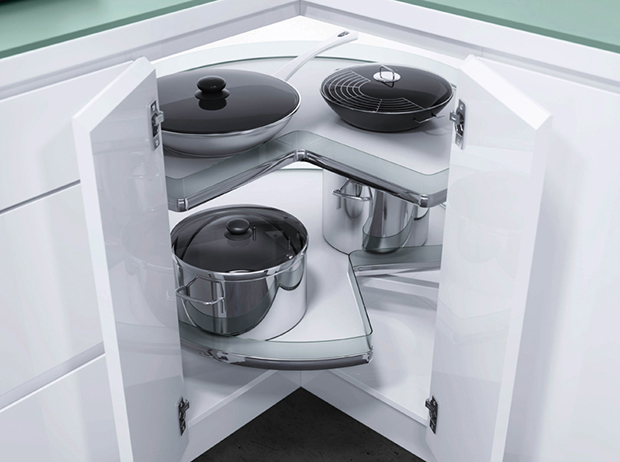 vauth-sagel.com
20. Drawer System
Another drawer with a curvy face. This drawer system isn't just functional but is very gorgeous.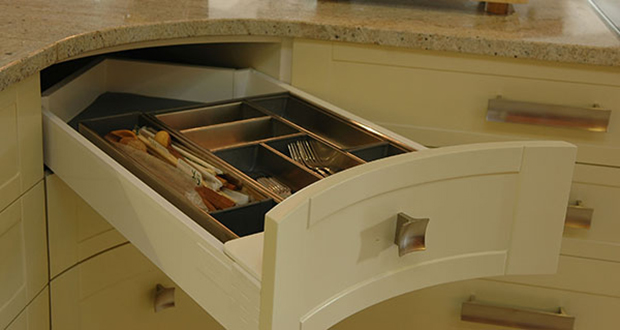 kraftmadekitchens.co.za
We won't wonder if you have saved some of the designs above or you have bookmarked this post. That is because the kitchen corner storage, as well as some pullout shelves that we featured above, are certainly useful!
There is indeed a solution to every problem.
And this is the answer to your dilemma of not being able to use that corner in your kitchen cabinet.
It looks even fun and totally smart too. Know someone who is currently updating their kitchen cabinets?
Share this post to them for some ideas!