55 Gorgeous Shower Room Ideas You'll Love to Have
|
No matter the size of your bathroom, you will want to have a fully functioning showering space. Whatever shower room ideas you may have in mind, a shower room must be carefully planned out, especially considering important factors such as available space in your bathroom. But of course, shower room ideas shouldn't be devoid of style.
What is the minimum size for a shower room?
With a variety of shower room ideas, you would expect that they also come in different sizes. Much of this depends on the overall bathroom size and what standard showers are available. The smallest or minimum size for a shower room is 32 inches x 32 inches. The shower room size that most people are comfortable with is 48 inches x 36 inches. The largest shower room size you could have would be 60 inches x 36 inches. This would be the most recommended especially if you want to add a bench or other features to your shower room.
Remember that the appropriate shower room size for you depends on who will be using the shower the most, accommodations required, accessories, and requirements specifically tailored for conditions.
What to consider when designing the shower room?
Apart from the size, there are many things to consider when storming up shower room ideas. Remember that while functionality takes priority, style isn't compromised.
Here are the things you need to consider when designing the shower room!
1. Position
First off, you need to consider the positioning of your shower area. Where exactly is the bathroom going to be installed or custom-built? This could be in the corner or center of the room. If you're remodeling your bathroom, it is best to build your shower in the same position as the old one so less plumbing work.
With a shower room, comes shower enclosures. There are several factors to consider in choosing the best shower enclosure design. These are still taken into account when designing your shower room, especially the type of glass of which the enclosure or shower door is going to be made.
3. Light
It is no good to have a bathroom, much less a shower room. Besides light fixtures, windows are the easiest way to incorporate natural light into the room. This is why glass enclosures or glass doors are thought of as a great idea that allows natural light in. But if a window is not possible, you can ask your contractor to add a skylight.
4. Fixtures
Some shower rooms require extra fixtures out of necessity. Adding a bench or a chair-like seat, whether built-in or a foldable, could prove to be really helpful especially if the person using the shower has mobility issues. But even without it, a bench could be good if you just want to sit down and relax, letting the water cascade down your body. Or if you need to shave your legs.
5. Controls
The shower controls must be smartly placed within your shower room. The ideal location for the controls is somewhere that can be easily accessed without being hit by the initial burst of cold water. Sometimes, the controls are located outside the shower area.
6. Showerhead
There are many showerheads available such as handheld ones or the standard wall-mounted heads. Before buying one, you need to consider a few things such as spray patterns, adjustability, shower flow rates, and thermostatic feature.
7. Shelf
Last, but certainly not the least, shelf. As expected, you need a place to keep your soap, shampoo bottles, and such. You can't just put them on the floor, of course! In many custom-built shower room ideas, niche walls are to-go shelf options. Some have built-in mounted shelves for these, while others buy a separate shelf to be mounted on the shower room wall. Take note that your bath necessities, like a tall bottle of conditioner, should be able to fit in them.
Shower room ideas for inspiration
Now, let's take a look at some gorgeous shower room ideas!
Mid-Century Overhaul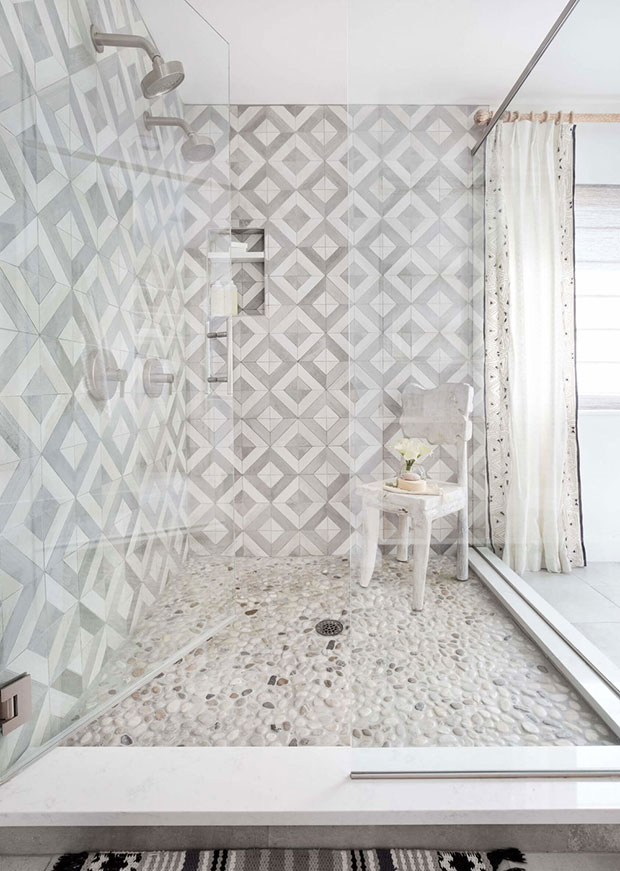 Ashley Campbell Interior Design
The stone-paved shower floor is quite unique, rarely seen in shower room ideas. The shabby-chic chair is also a unique touch.
Elevated Duality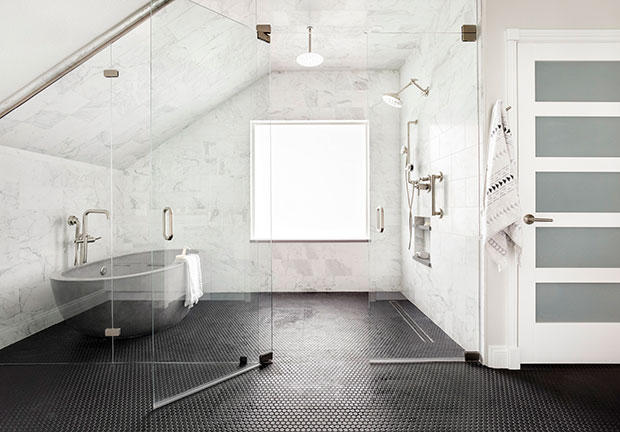 This shower room is categorically a wet room, based on its enclosure, with the bathtub being enclosed in the same space as the shower area.
Secluded Sanctuary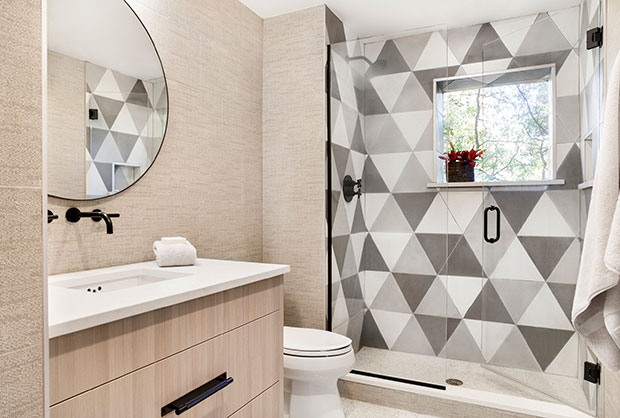 The contrast between the shower room wall tiles from the rest of the bathroom wall tiles is interesting and uniquely charming.
Refined Renovation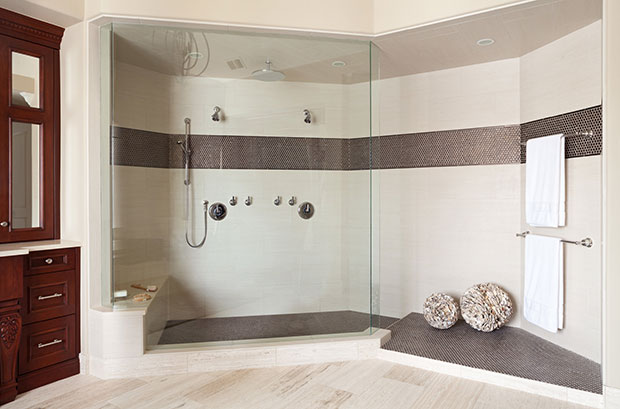 Ashley Campbell Interior Design
For unique shower room ideas, take a look at this unconventionally designed one. There is even a tiny bench on the side to sit and relax.
Troons Transformation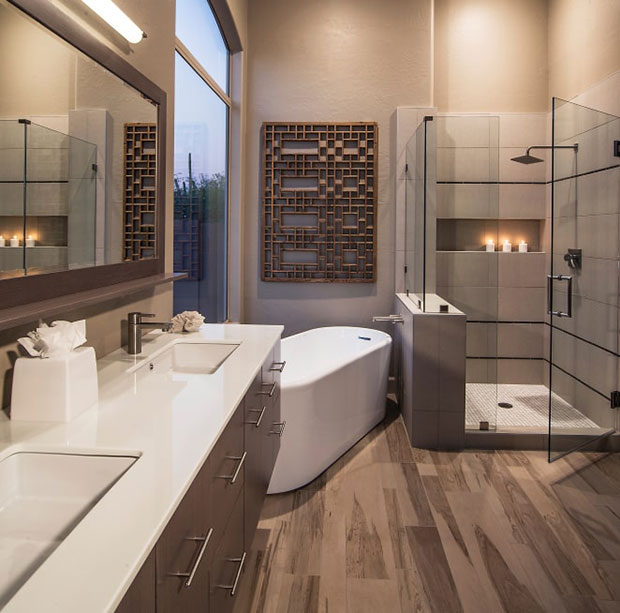 With a contemporary look, this home boasts a charming shower area.
Desert Classics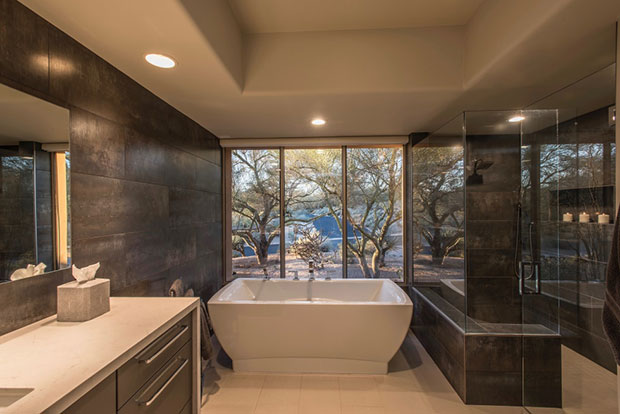 This shower room is quite clever as it utilizes the concrete enclosure to have a built-in bench.
Venetian En Suite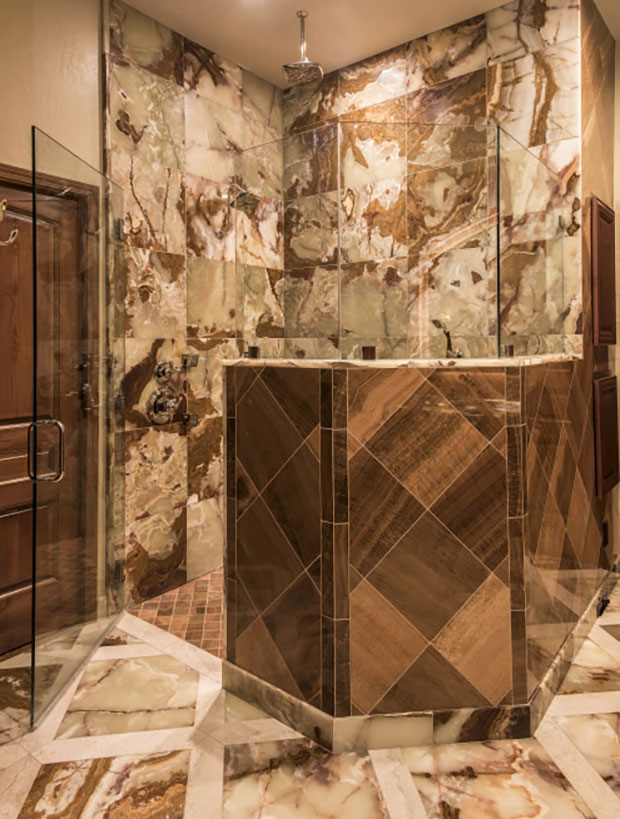 The tile choices for this shower room make it one luxurious and sophisticated-looking shower space.
Hillside Hacienda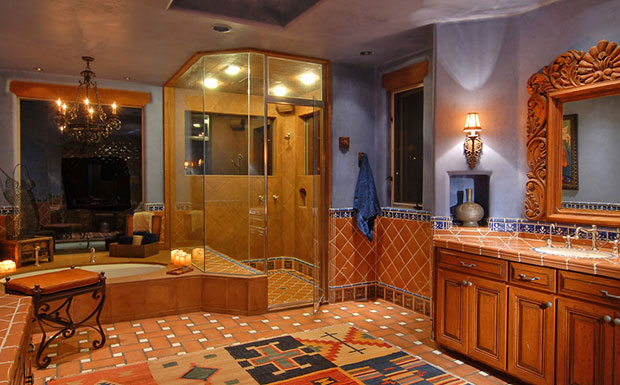 Incorporating mirrors is not common for shower room ideas. But these homeowners are confident enough to have mirrors in the shower.
Lavish Master Bath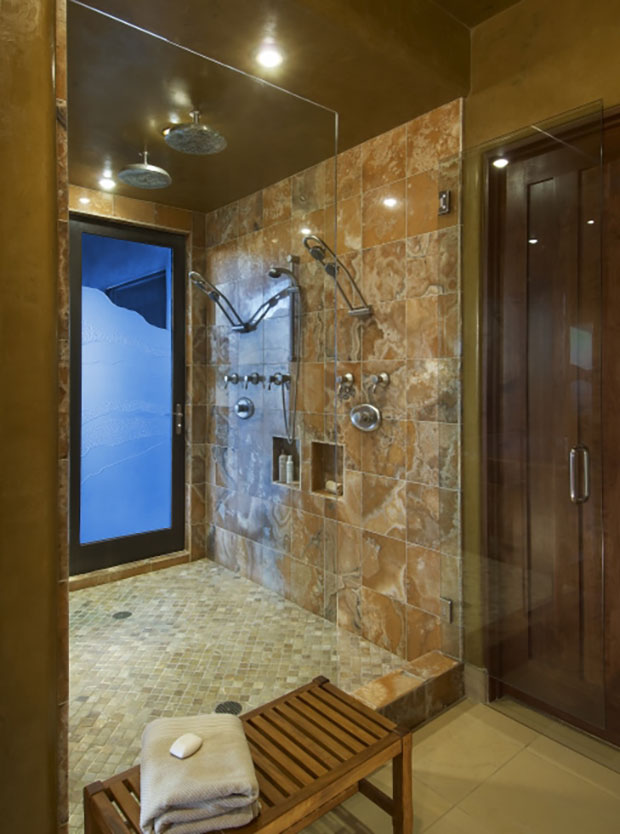 Friendman & Shields
This shower room has a pretty interesting design. It's a walk-in shower on this site but has a door leading to another side of the home.
Lake Effect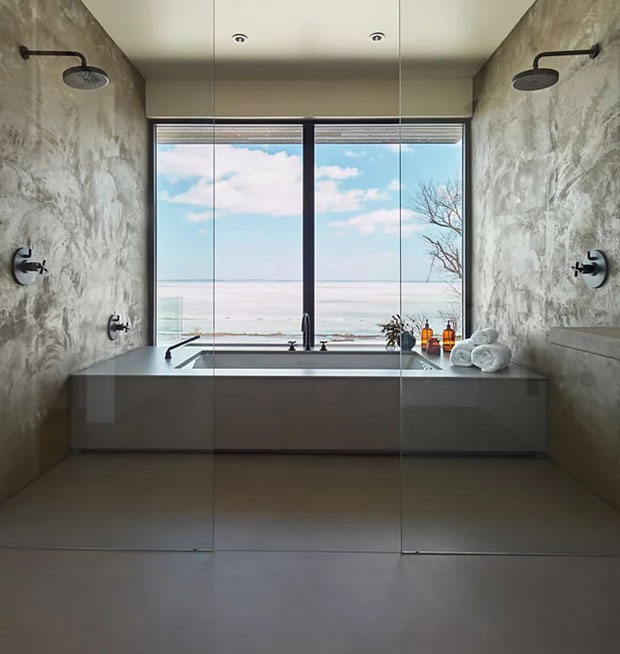 A spacious shower area with bath. With two shower heads, you won't run out of options to shower surely.
Riverwoods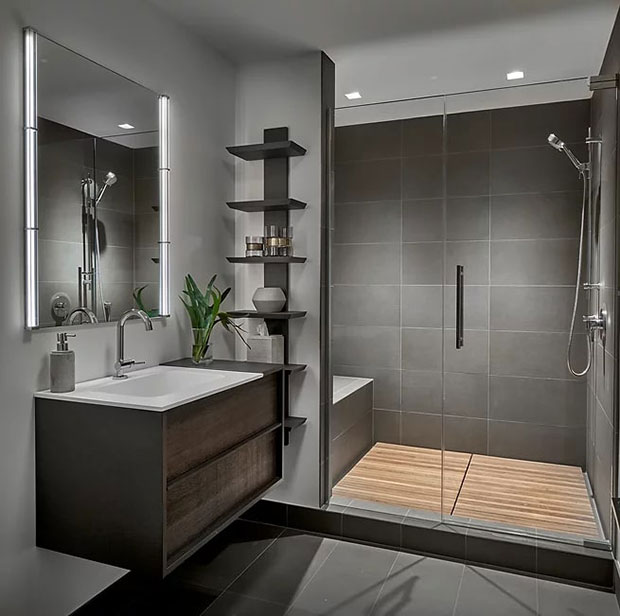 With everything else, this entire bathroom looks quite futuristic but definitely very contemporary. The wooden floor is an interesting detail that, in a way, contrasts with the whole look.
Astor Street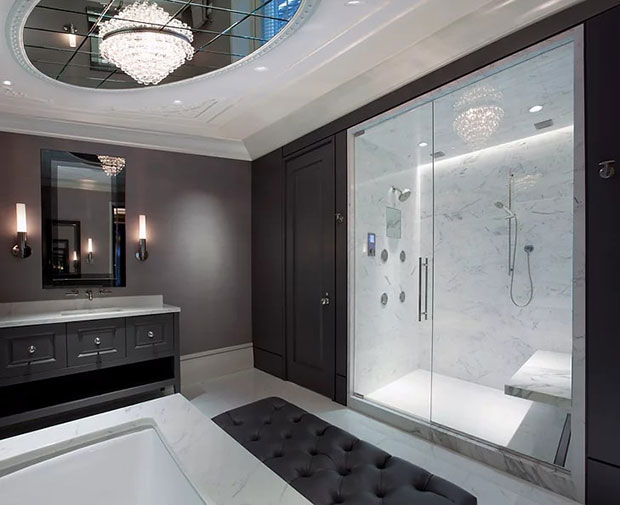 dSpace Studio
Some shower room ideas can look really sophisticated like this one with its sophisticated controls and polished marble tile.
Modern Elegant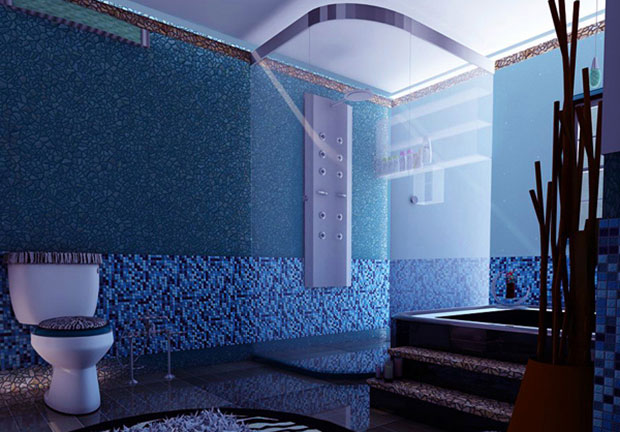 Jaffisan
From its enclosure to the colors and material, this is looking like one of the futuristic-looking shower room ideas.
Porcelanosa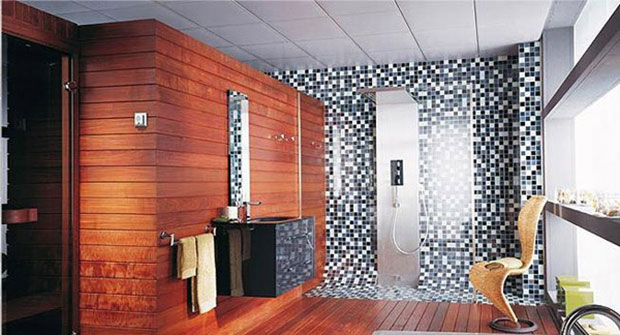 Fissore Ceramiche
Those eccentric shower tiles are something to behold, presenting a rather fun aesthetic. Taking a shower does not have to be bleak.
Franklin Street Loft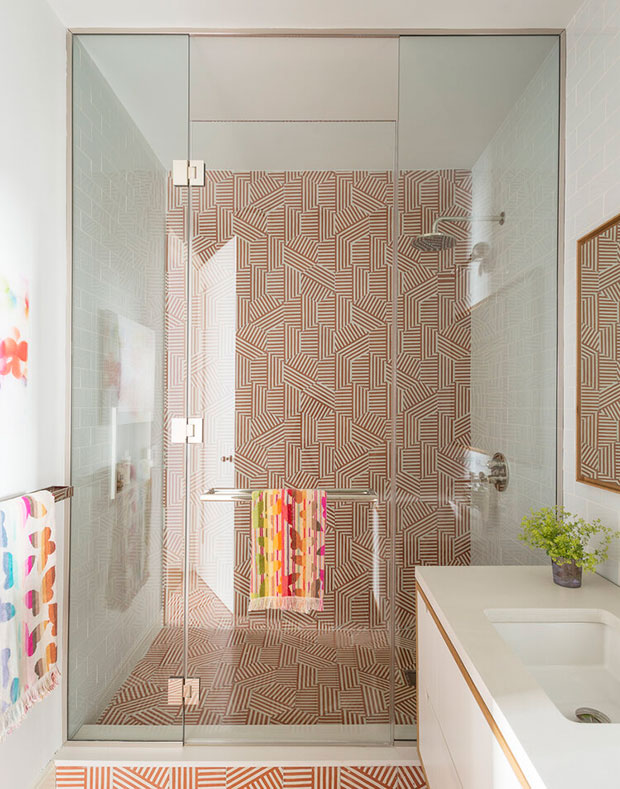 Studio DB
This tile pattern makes for such a fun and personality-filled shower room.
Colorado Retreat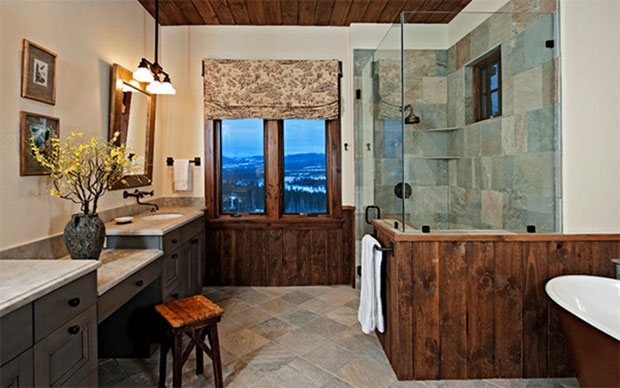 Bulhon Design Associates
A mix of rustic charms is showcased in this shower room. It makes it look cozier and warmer as one takes a shower here.
Master Bath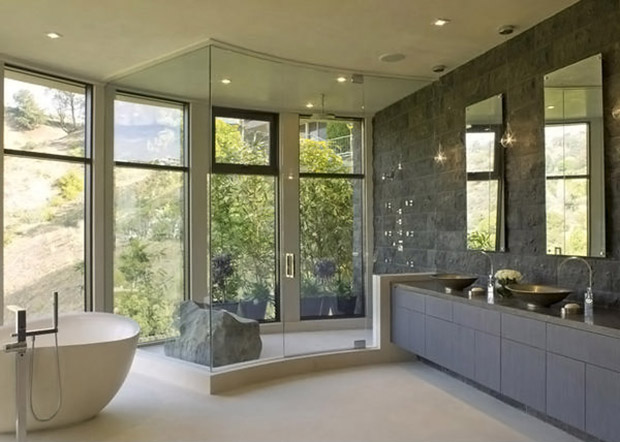 Lord Dennis
The most interesting detail in this shower room is a literal boulder polished to be a substitute bench.
Bathtub View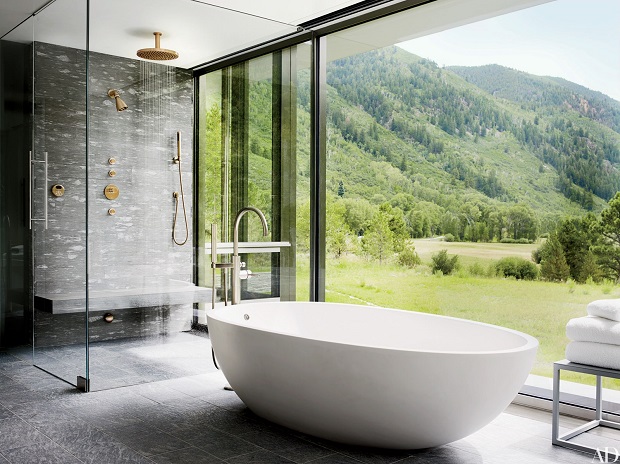 William Waldron
With a wide outdoor view, this bathroom is ensured of much natural light.
Pony Up Ranch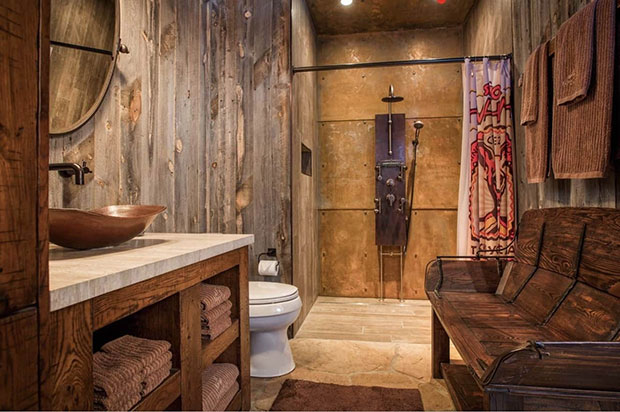 Andrea Schumacher Interiors
Gorgeous shower room ideas are expected to look many different from each other. This one is a cool mix of industrial elements with rustic charms.
Hut in Floodplains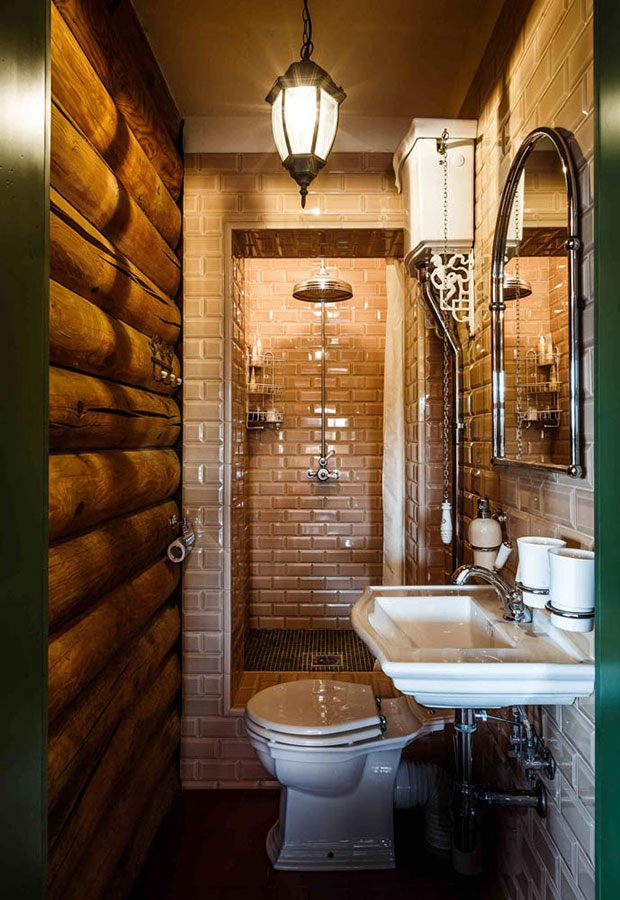 Faktura Group
In a narrow bathroom, they make it work to have a shower room that really looks like a room.
Apartment in Spain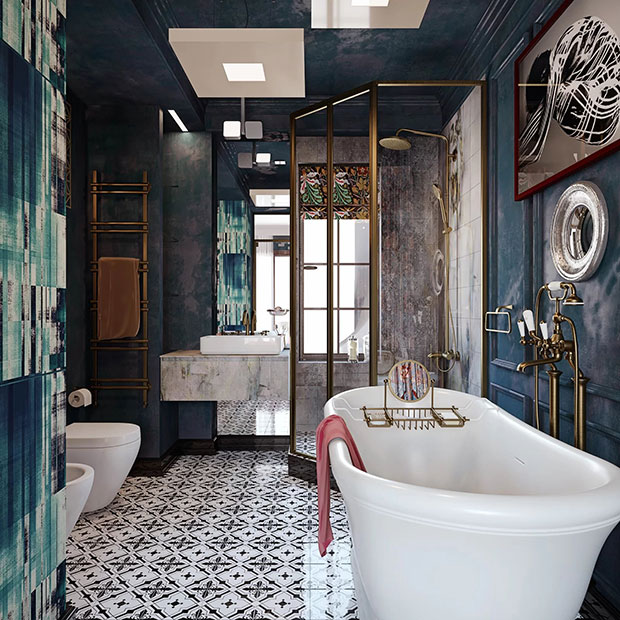 Art Group Daria Vasilkova
A glamorous eclectic shower room design that brings some retro vibes.
Central Park South Bathroom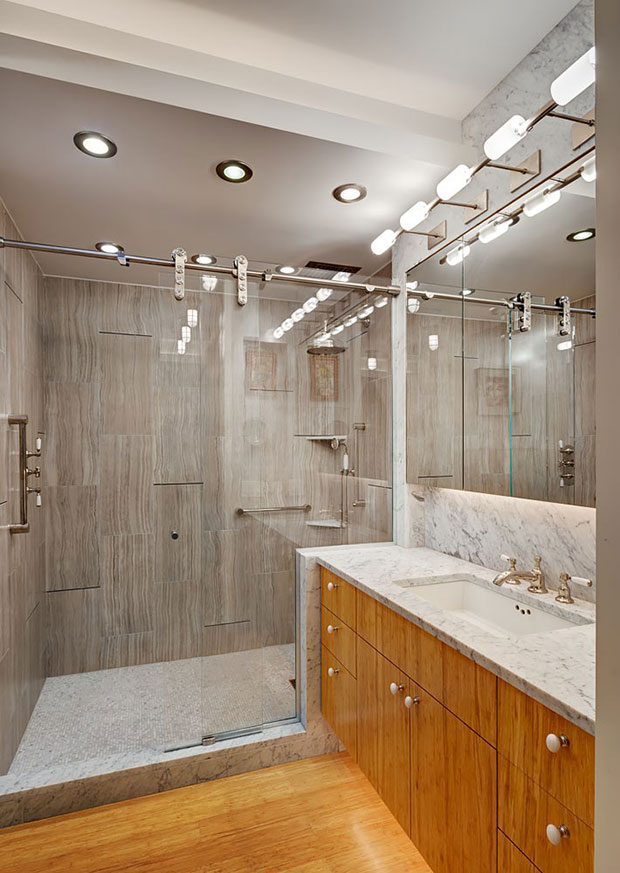 Lilian H. Weinreich Architects
The way the shower wall tiles are placed gives an illusion of textural variation.
Clarissa Project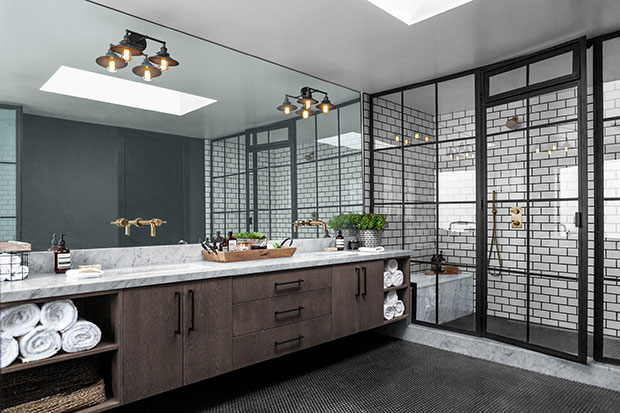 Andrew Heiser
If you want a peek at industrial-style shower room ideas, look no further than here. With the steel frame of the enclosure and the brick wall tile, it captures the urban look.
Resplendent Bathroom

Mantis Design + Build LLC
Unlike some shower room ideas, this one incorporates planters in its décor. It brings some feeling of tranquility along with the ceiling-mounted showerhead.
Mayfair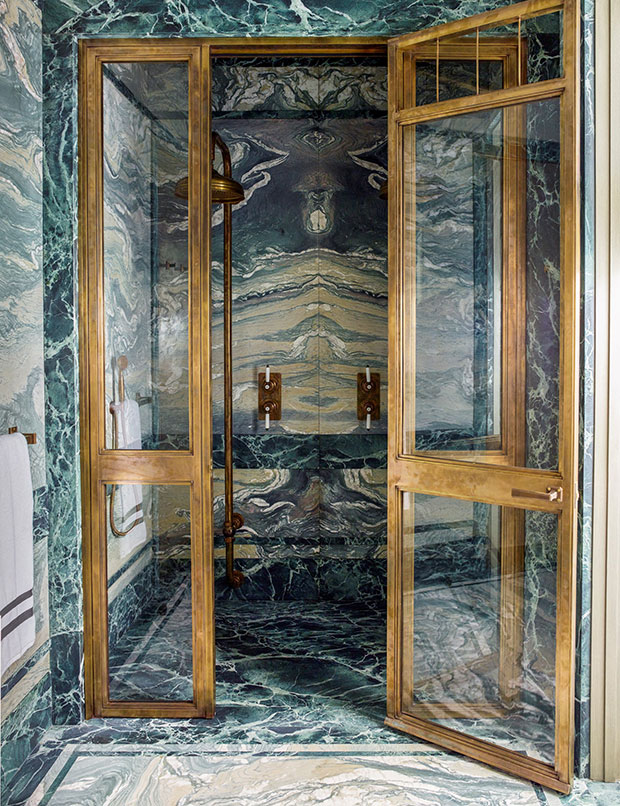 With these wonderful stained tiles plus the gold-painted frame, it creates a luxurious look for this shower room.
Bathed in Nature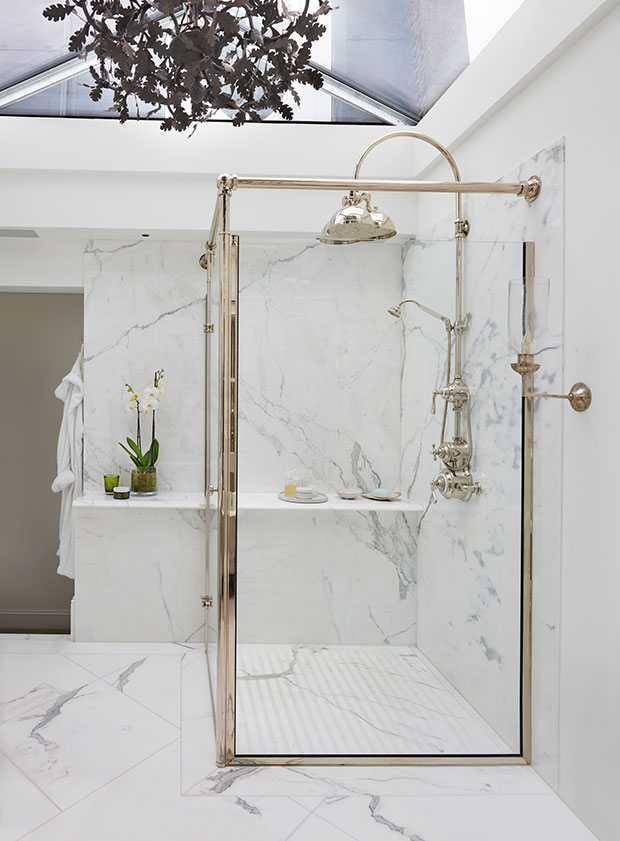 Drummonds
Having a plant hanging right overhead will certainly have you feeling like you're taking a bath or shower in nature.
Walk-in Rain Shower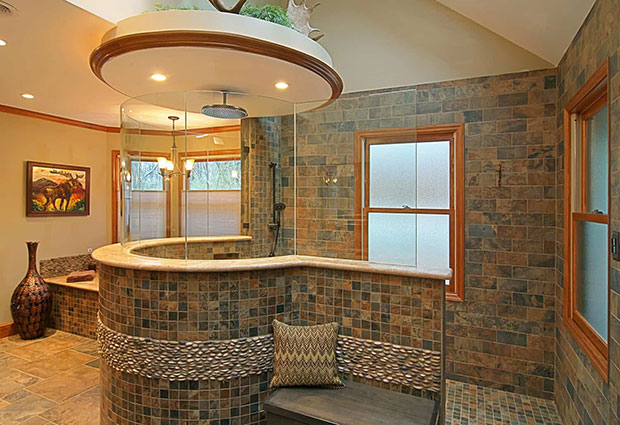 Mosby Building Arts
With the way this walk-in shower is designed, it definitely feels more personal and intimate.
Slate Bathroom Shower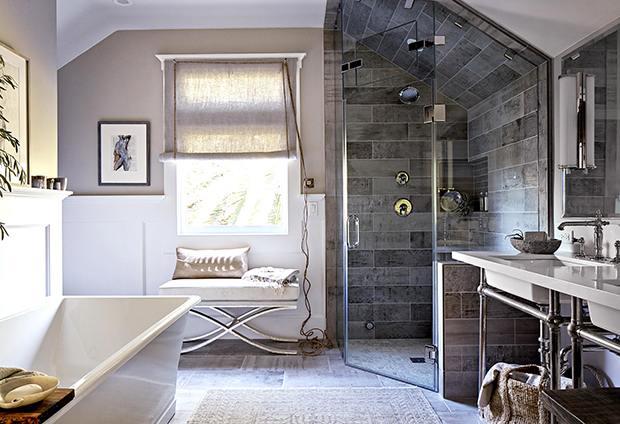 John Merkl
There was definitely enough space to make it a regular square shower room. But this design gives it a very exciting and classy look.
Canonbury Square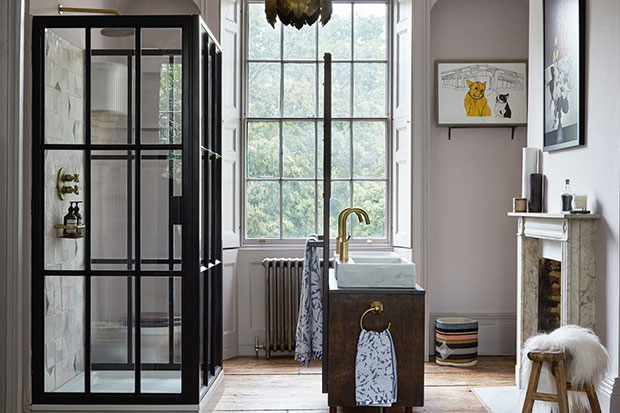 Run for the Hills
At first glance, this shower space looks a lot like a phone booth. Its position within the bathroom is also pretty interesting.
Modern Elegance Master Bath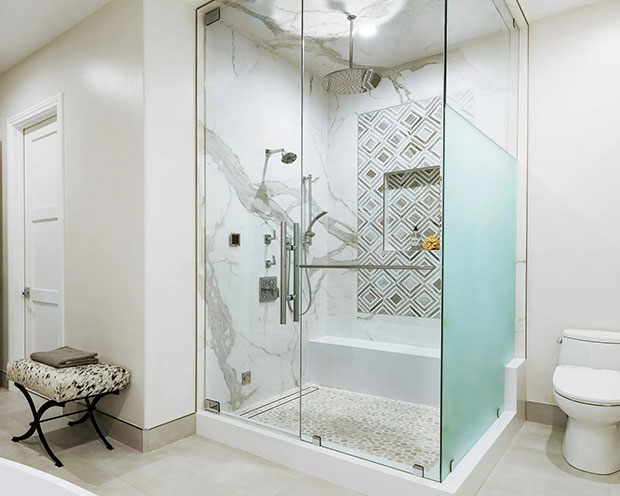 Design Theory Interiors
A portion of the wall tiles being different around the niche is a great touch and adds some dynamic to the overall look.
Walk-in Shower Room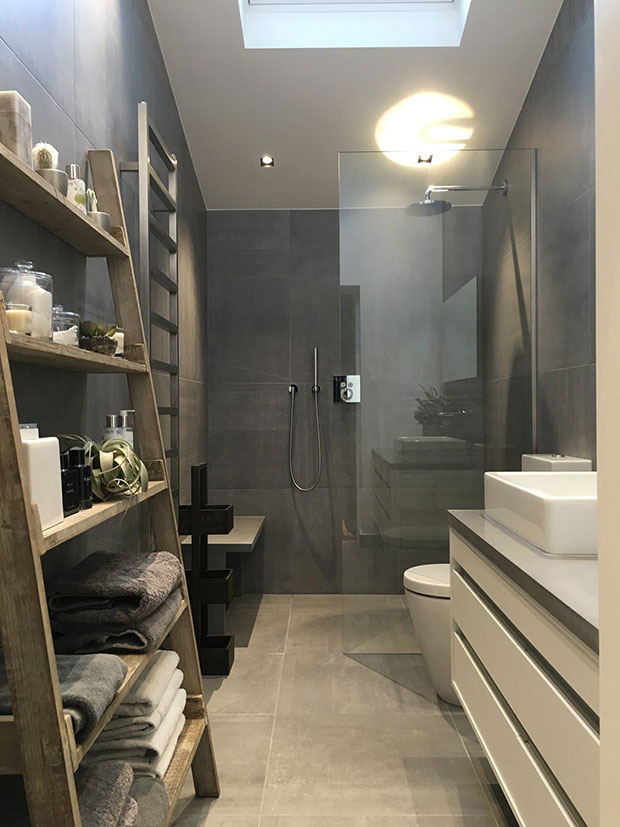 Big Bean Construction
In most shower room ideas, you got the cubbies or niche inside the shower area and close to the shower controls, but interestingly, in this home, they have it outside with its own special storage unit.
Bathroom Basement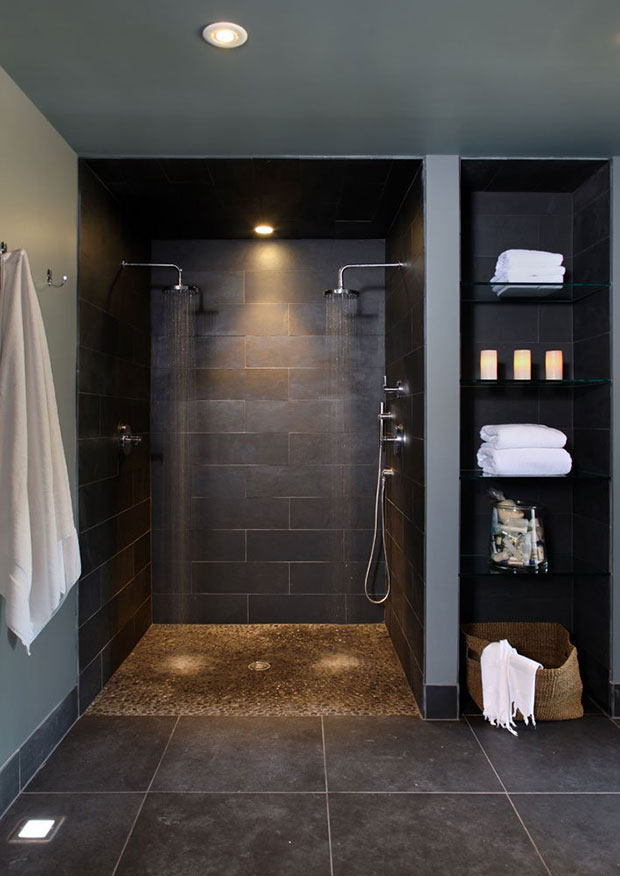 NF Interiors
A single light overhead against the dark tiles gives this shower room a very interesting look and unique ambiance.
Kips Bay Decorator Showhouse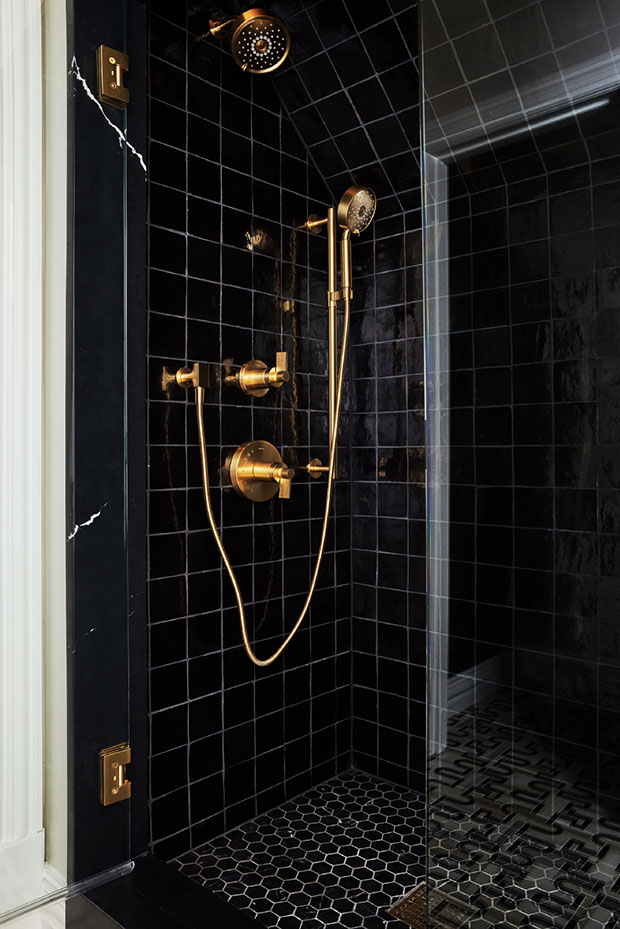 The gold accents against the polished dark tiles bring a very sophisticated look.
Glass House Washington Residence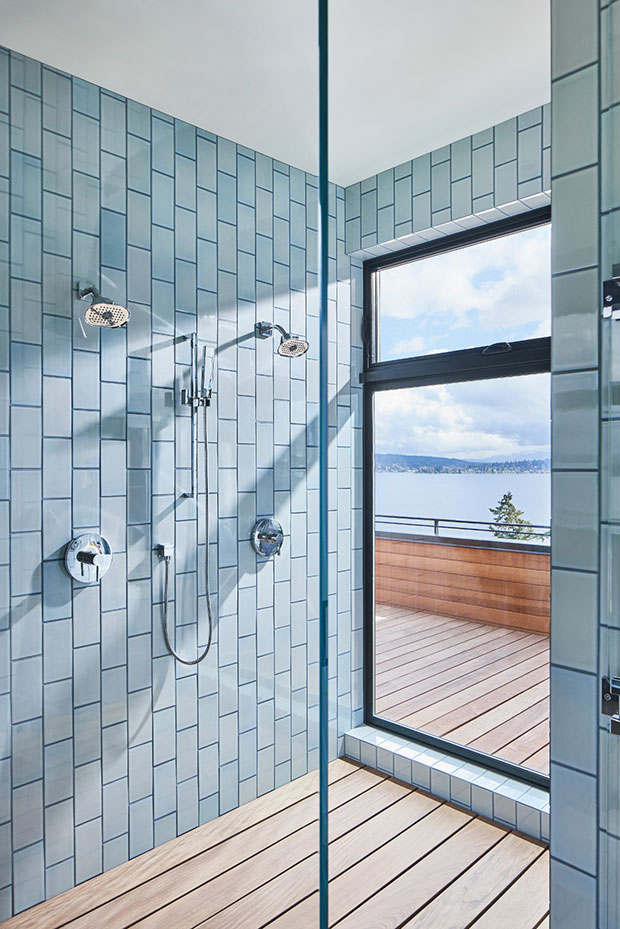 Sea blue tiles for a shower room of a house that's by the coastline? What a great touch!
Snoqualmie Ridge Residence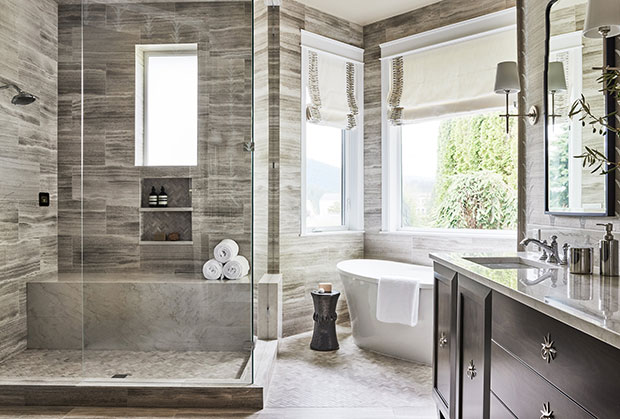 Pulp Design Studios
Placing the cubby near the bench is great attention to detail. This makes things easily accessible if you're someone who needs to sit due to mobility issues.
Fairfield House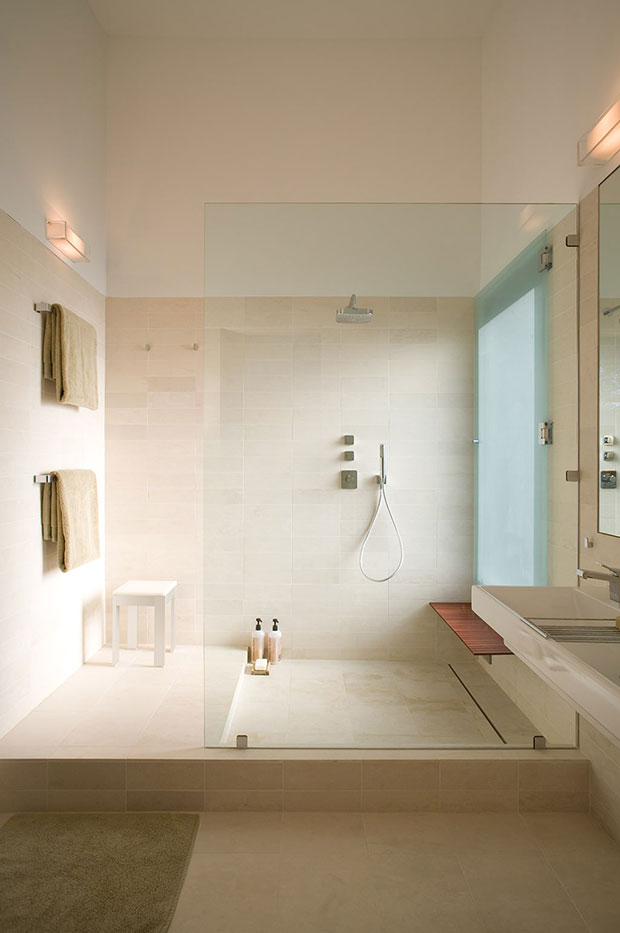 Webber + Studio
Usually shower room ideas would have concrete built-in bench seats, but this one has a wooden bench.
River View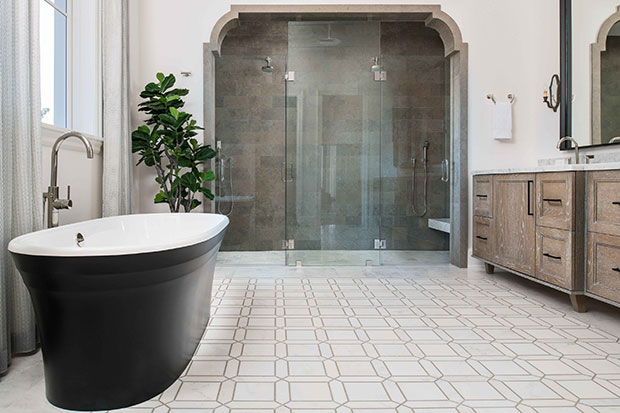 With that great archway as you enter the shower room, you're definitely going to feel like royalty.
Kettle Point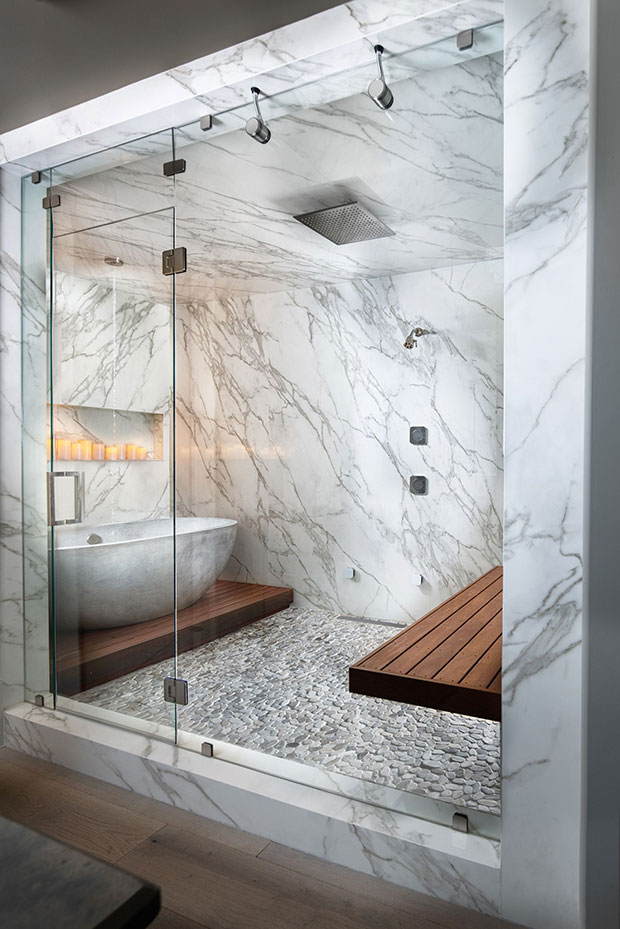 Having your bath and shower in the same room makes it easy to move from one to another if you wish to have an extensive wash.
Waldorf Astoria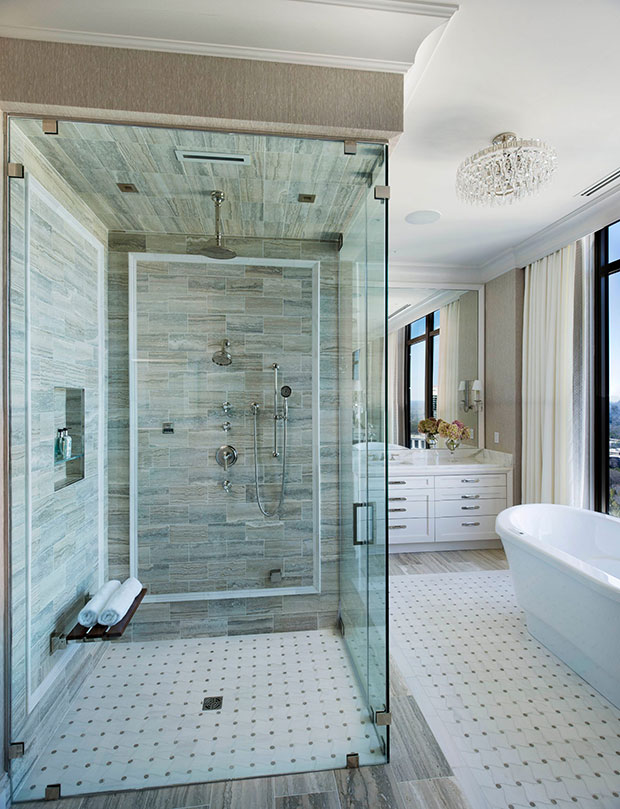 The attention to details, especially with the tiles and finish, make for a beauty of a shower room.
Beach Glamour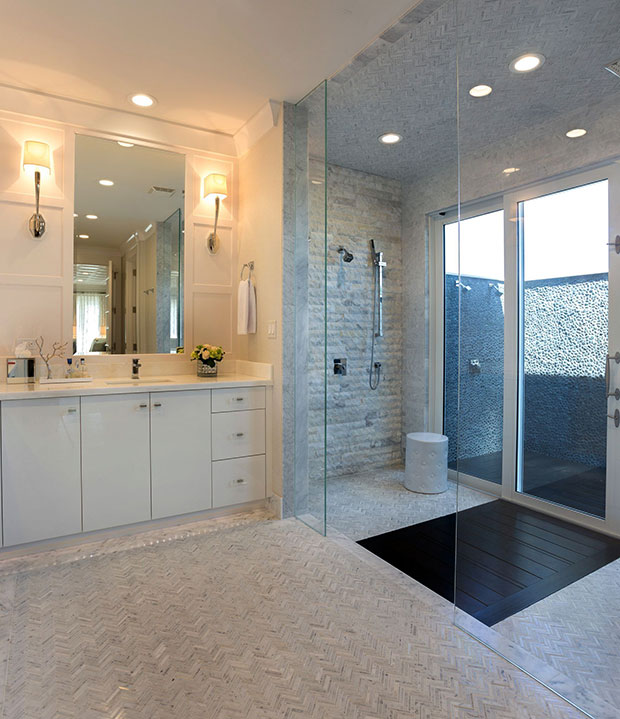 Here's a pretty interesting choice of an ottoman for a shower seat.
Ritz Residences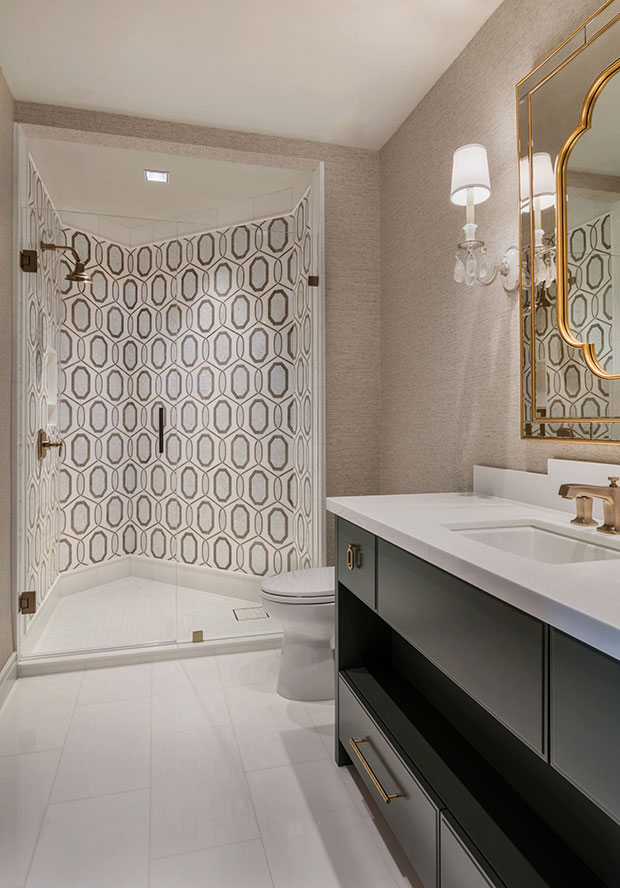 Pineapple House Interior Design
The eclectic wall design definitely spices up not just the shower room, but the entire bathroom.
Showcase of Homes 2011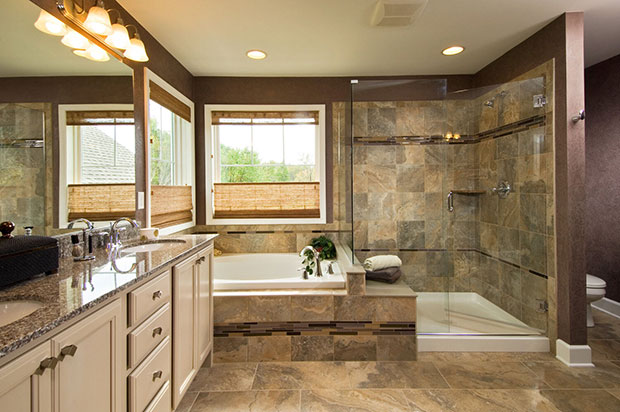 Plum & Crimson
When the bath and shower are right next to each other, this allows having a built-in bench for the shower area that is connected to the bath surround.
Healing Hinoki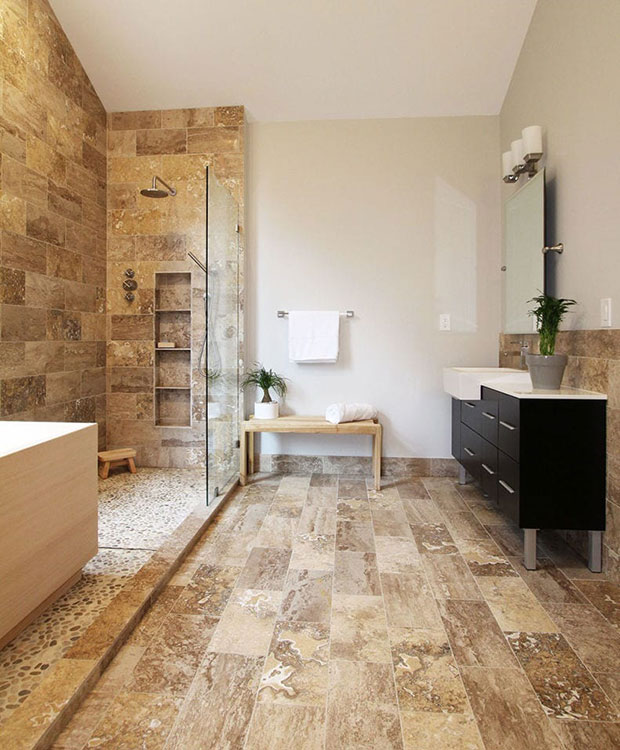 A simple shower room design but gives off a feeling of serenity.
Sensational Spa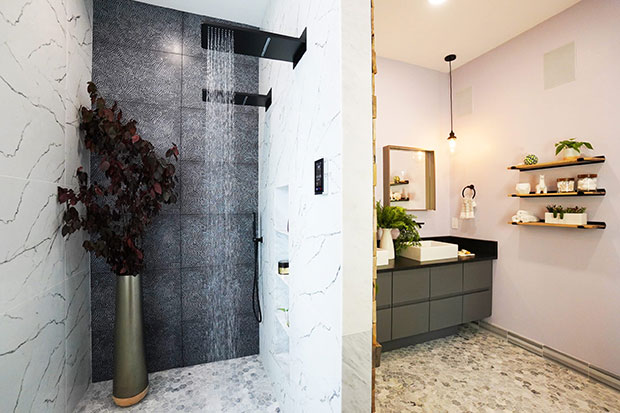 It's pretty interesting to see a mid-sized plant like this in the shower area.
Stylish Streamer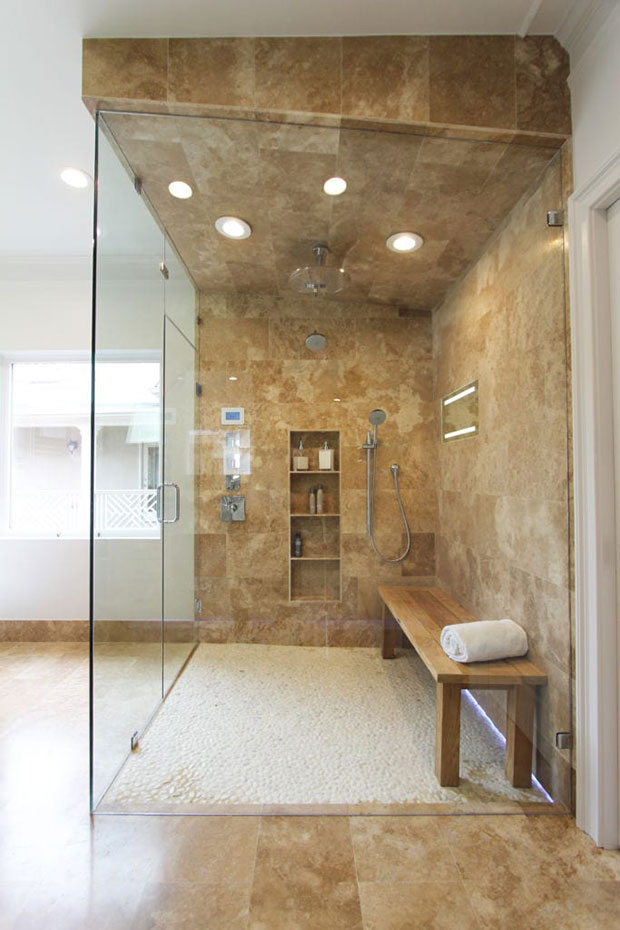 An entire bench that you can take in and out of the shower room can also be pretty convenient.
Cool Gray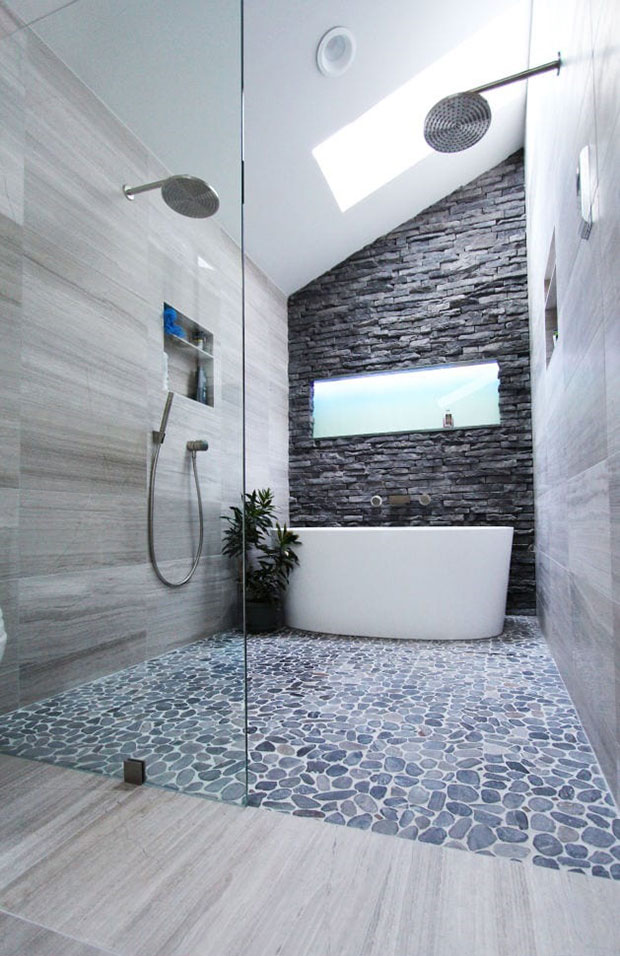 The brick wall, marble tiled walls, and the stone floor together give this room a very dynamic visual and textural look.
Glamorous Gold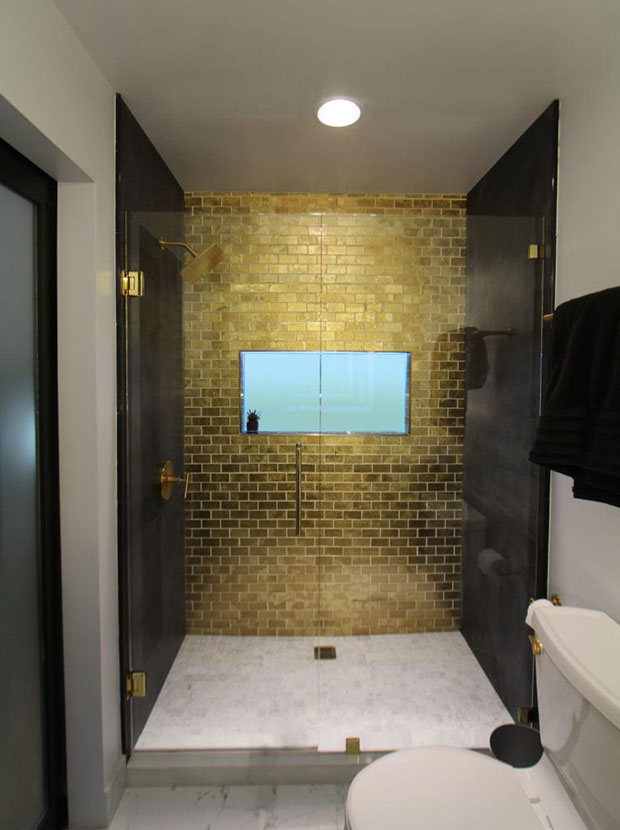 Change Your Bathroom
An entire gold-painted wall has this shower room looking very expensive.
Afton Master Bath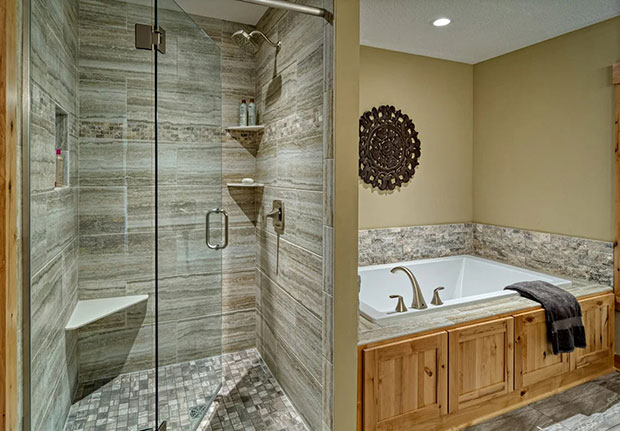 Knight Construction Design Inc.
In addition to the niche wall, the small corner shelves are a nice addition. Shower room ideas should not shy away from giving much storage space.
Colorful Mountain Retreat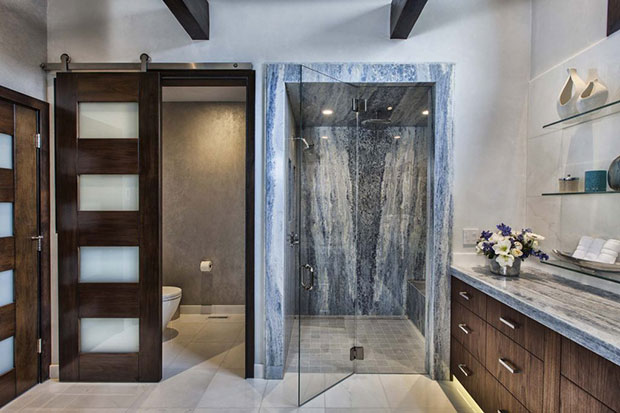 Cathers Home Furniture + Interior Design
This shower room's walls' colors are pretty interesting as they almost contrast the color scheme of the rest of the room.
Nebraska Ave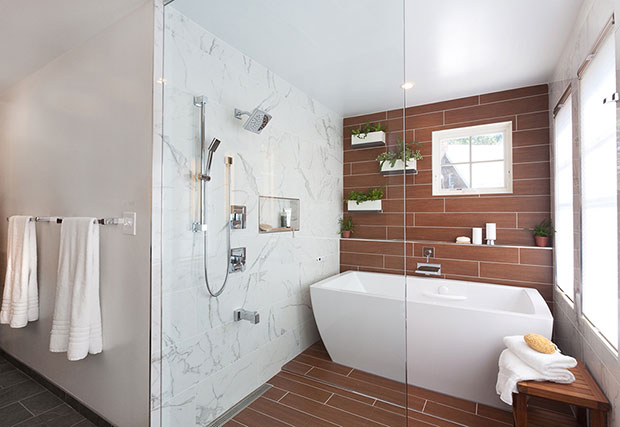 The addition of tiny planters is a nice touch of detail, and very much welcome against the earthy-colored tiles.
Jamestown Rd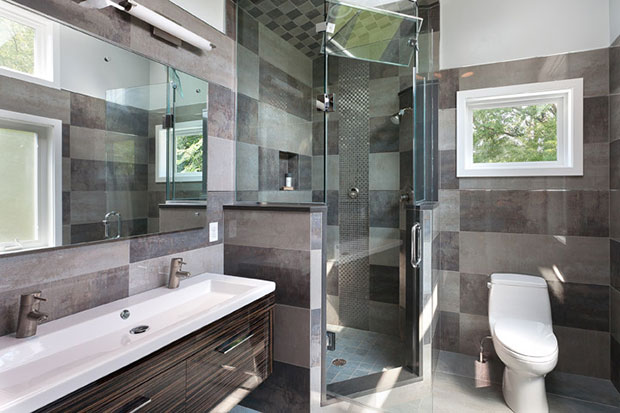 ART Design Build
Some shower room ideas are not always afforded much space, but at this home, they efficiently use this tiny corner to create a stunning shower space.
Modern Spa-Like Master Bath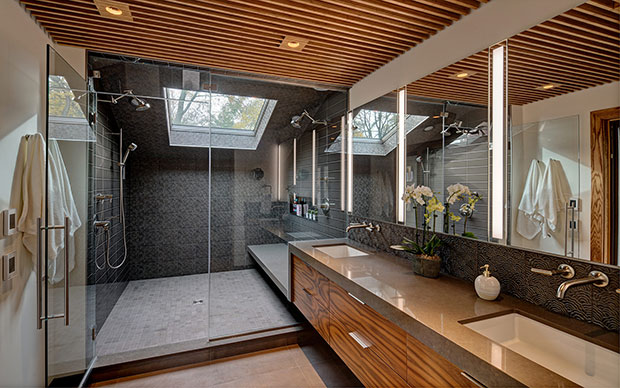 Drury Design
Instead of a window, this shower room opted for a beautiful skylight.
Graceful Valley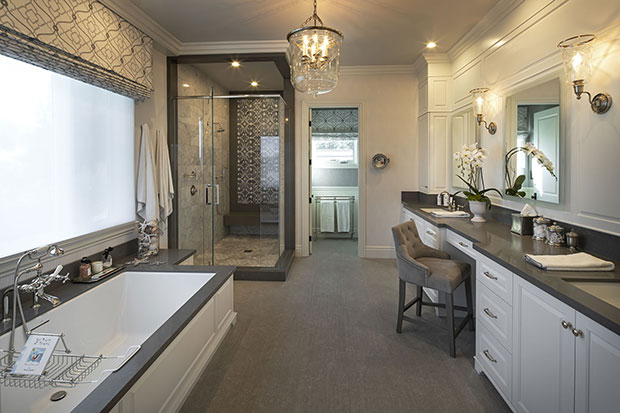 Even shower rooms can make good use of accent walls.
Sweetwater Mesa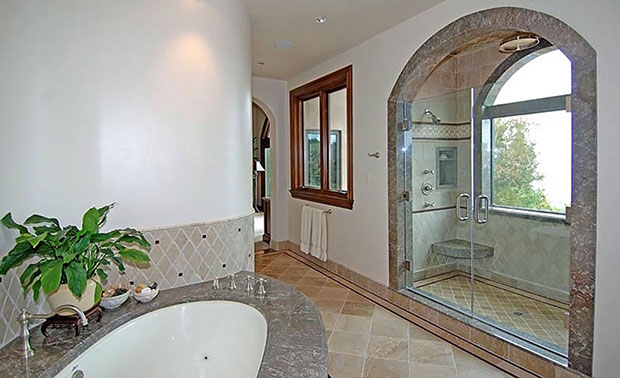 Susan Jay Design
An elegant room of its own, this shower room will certainly give anyone some sense of privacy.
Little Winter House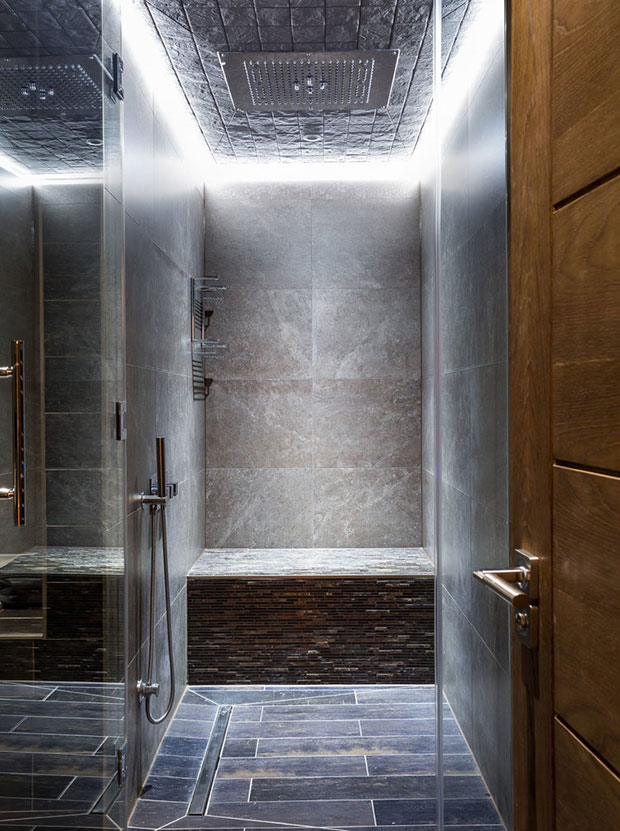 AV Architects
A narrow shower room that doesn't lack in lighting.
And that's it for shower room ideas! Did any of these inspire you with your own shower room ideas?
Like This Post? Pin It!