50 Beautiful Shower Enclosure Designs to Decorate your Bathroom
|
Shower enclosures may not be something so common in many bathrooms. But they are a great addition to a clean and modern look. Traditionally, shower enclosures are used to separate dry and wet areas in your bathroom. They are also there to provide some privacy, prevent water from flooding outside the shower or bath area, and make the room more organized.
As expected, shower enclosure designs come in a variety. Not only do they serve a functional purpose, but they can also be a stylish addition to your bathroom.
What are the different types of shower enclosures?
Shower enclosure designs are a variety of different types alone. This is because the type and size of your bathroom and shower tray will affect and dictate the type of shower enclosure used.
Here are essentially the types of shower enclosures:
1. Quadrant Enclosures
Arguably, one of the most popular types of enclosure. It is so because the curved glass front makes it a perfect fit into tight corners. There are two different types of quadrant enclosures: standard and offset. The offset quadrant means that one side is longer than the other, making them a little bigger and offering more space.
Their popularity allows for a huge range of quadrant shower enclosure designs and styles.
2. D-shaped Enclosures
This is very similar to quadrant enclosures, fitting in tight spaces. But while quadrant enclosures are designed to fit in a corner, D-shaped enclosures are perfect for small bathrooms without an available corner.
3. Pentagonal Enclosures
Another type is similar to quadrant enclosures and suited for small bathrooms. These provide ample space for showering while minimizing the area it takes up in the bathroom. Pentagonal enclosures have essentially flat fronts which allow more options for shower doors that can be fitted such as hinged, pivot, or bi-fold doors.
4. Square Enclosures
As its name suggests, square enclosures come in a square shape. Compared to quadrant and similar enclosures, square enclosures offer more showering space; and therefore, are much better suited in bathrooms with more space. You would also have more door options due to their shape.
5. Rectangular Enclosures
As the name suggests as well, this type is rectangular in shape. If your bathroom is quite spacious, you wouldn't have any problems with rectangular enclosures. And you would also have more shower door options.
6. Alcove Enclosures
An alcove shower enclosure is created by an existing alcove space in the bathroom. So, there are three existing walls and a door is simply fit to the front to create the enclosure. The size of your alcove enclosure is going to depend on the size of the alcove itself. You may need to find a shower tray that is a perfect fit. If not, you may need to get a custom shower tray.
7. Walk-in Enclosures
Just as the name suggests, walk-in enclosures allow you to just "walk-in" without opening any doors. Most walk-in enclosures are made of thick toughened glass panels that are typically fixed to the surface of a wall and down to the shower tray. This is only to prevent water from spilling out into the rest of the bathroom.
8. Frameless Enclosures
Frameless enclosures are essentially any other shower enclosure but don't have any frame to hold the glass panels in place. Similar to walk-in enclosures, the glass panels are fixed to a solid wall and shower tray. This means the glass is structural and strong enough to support itself.
9. Tub Enclosures or Bath Screens
Tub enclosures or bath screens aren't traditionally showered enclosures but they do create a shower area. When the bathroom space is limited so that a bath and shower are fitted together, you can have a fixed or moveable screen fitted to the open side of the bath to prevent water from spilling.
10. Wet Rooms
Wet rooms aren't also showered enclosures in the traditional sense. In essence, it is very similar to walk-in showers except for the bathroom as a whole is the actual enclosure. There is also a fixed divider panel installed to prevent water from spilling, though they may not be needed if the room is big enough. The downside of this is that water gets everywhere even if you have a divider screen.
What is the best size for a walk-in shower?
Walk-in showers are popular and luxurious fixtures. They also come in many shapes and sizes. Typically, the standard size for a walk-in shower is 32 inches by 32 inches, with the suggested minimum area being 32-inch square.
However, the Americans with Disabilities Act (ADA) recommends a minimum size of 36 inches by 36 inches with a bench attached to a wall for sitting. If a roll-in shower chair is accommodated, the ADA recommends a minimum size of 30 inches by 60 inches for easy access.
Which shower enclosure is best?
There isn't an easy answer for what enclosure is best. Ideally, if you're trying to save space in your bathroom, then quadrant shower enclosures are the best choice. But ultimately, the best shower enclosure, no matter what shower enclosure design, for you is the one that follows criteria:
1. Bathroom size
The most important factor is the size of your bathroom. If space is limited, small shower enclosures are recommended as the standard quadrant enclosures. If space is not a problem, a walk-in shower enclosure is the best choice. The second best choice for large bathrooms would be an offset quadrant shower enclosure.
2. Bathroom shape
As covered above, some types of enclosures are based on their shapes. If you have an irregularly shaped room, then 3-sided shower enclosures like a quadrant enclosure are the right choice. If you have a large bathroom, you can choose large square or rectangular shower enclosures.
3. Glass thickness
The glass thickness determines how robust your enclosure will feel. Most modern shower enclosures have glass thicknesses of 6mm, 8mm, or 10mm. The most popular choice and recommended glass thickness are 8mm. Shower enclosures with 10mm glass thickness are pricier options.
4. Protected glass
Some premium shower enclosure products come with added glass protection that makes them easier to clean.
5. Shower trays
Shower trays are the long-lasting foundations for shower enclosures so avoid ones that are made entirely of lightweight material acrylic.
Let's go ahead and take a look at some shower enclosure designs!
Alcove Enclosure
Framed Door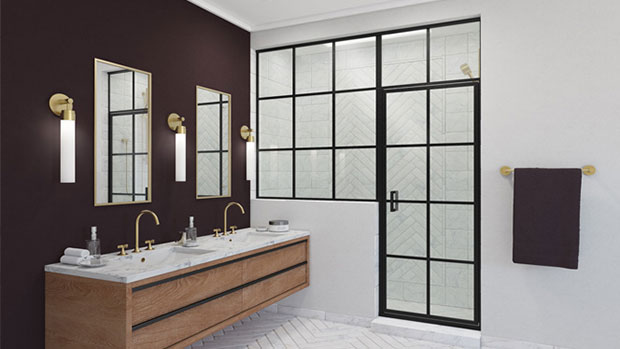 One of the more interesting shower enclosure designs, this alcove shower enclosure is like entirely a room of its own.
Alcove Framed Door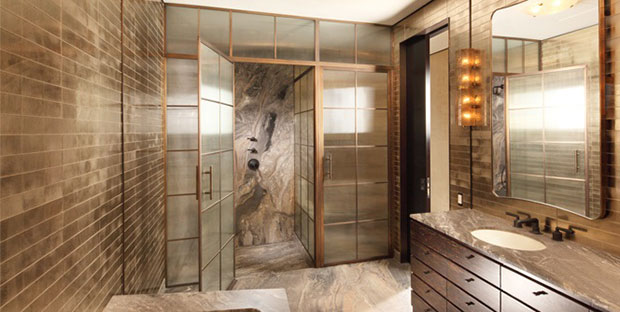 Glass Crafters Inc.
Similarly, this alcove shower is like a room of its own with windows and double doors.
Sophisticated Stone Laude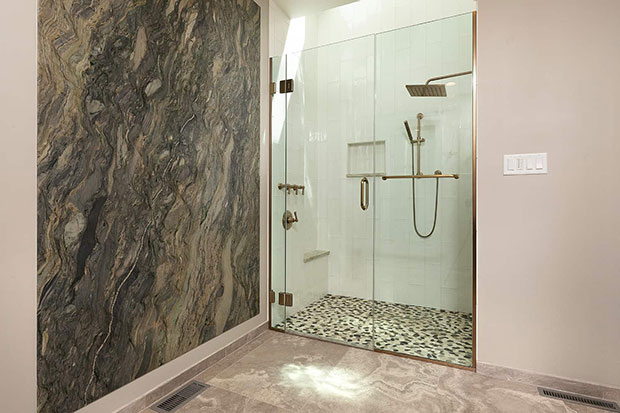 Mosby Building Arts
Shower enclosure designs aren't always flashy. But, in fact, a lot of them have sophisticated simplicity like this one.
Benbrook Ranch House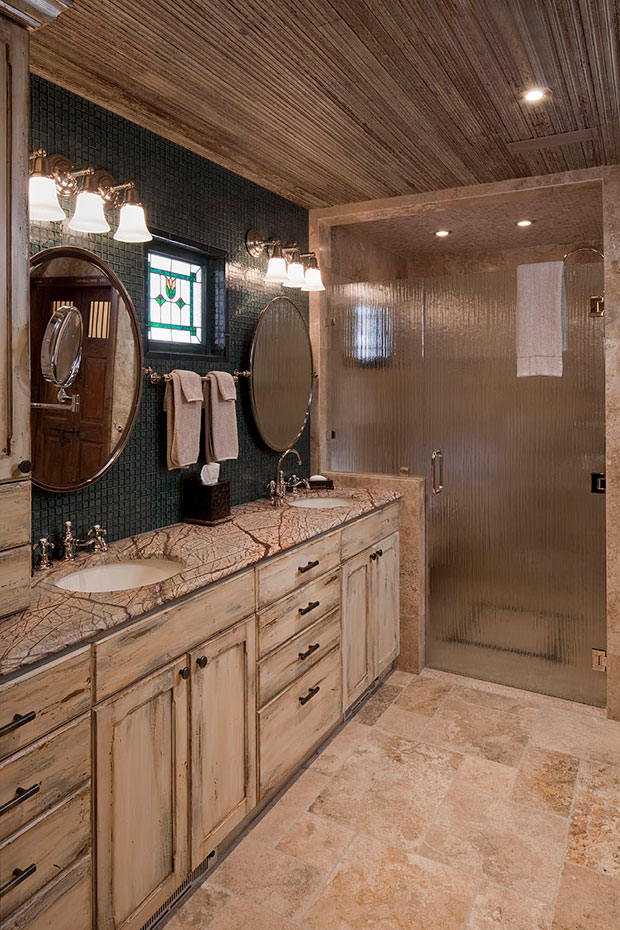 While most shower enclosure designs use plain glass, textured glass is a great alternative to add some style to your shower area.
Cousteau Lane House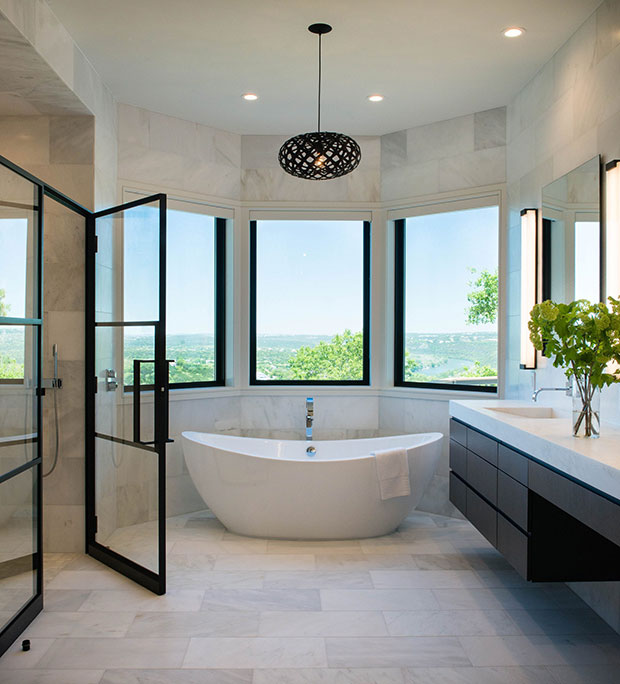 Rachel Mast Design
If the size of your alcove shower isn't that big to have double doors, a single door could also work.
Luxus Greek Key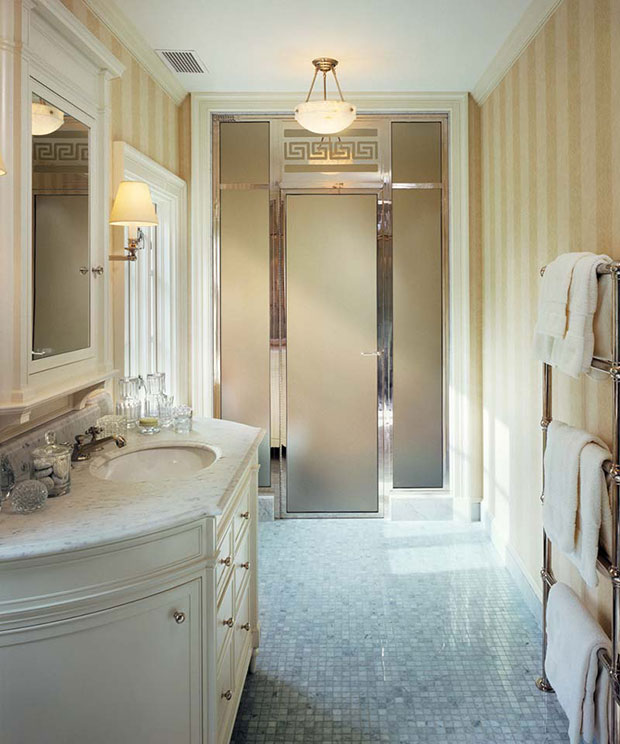 Mr. Showerdoor
This one is a good example of luxurious shower enclosure designs. The design and details will make you think there's some hidden treasure behind the door.
Garden Apartment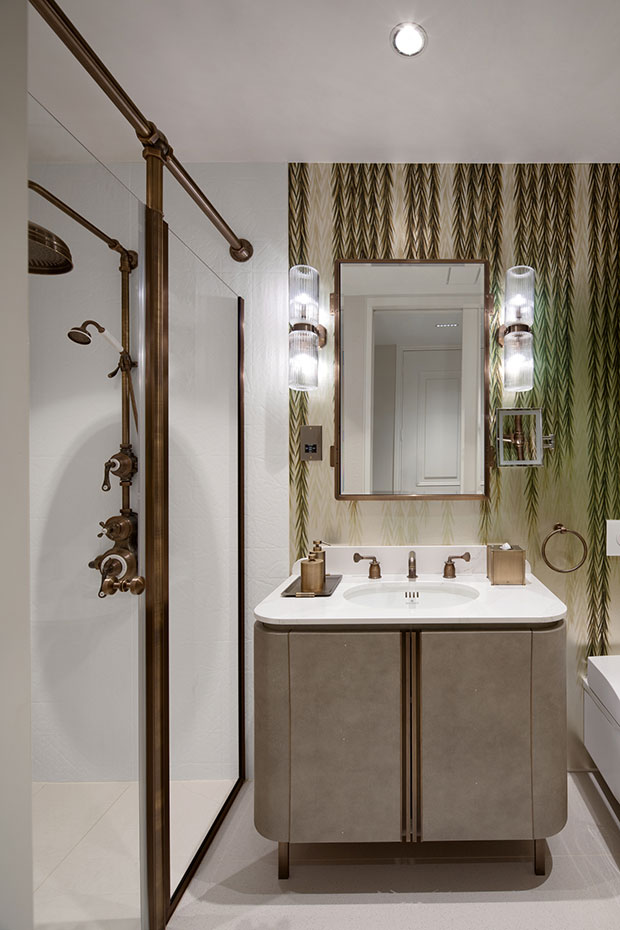 The bronze metalwork and frame bring some industrial style into this bathroom.
Mayfair Apartment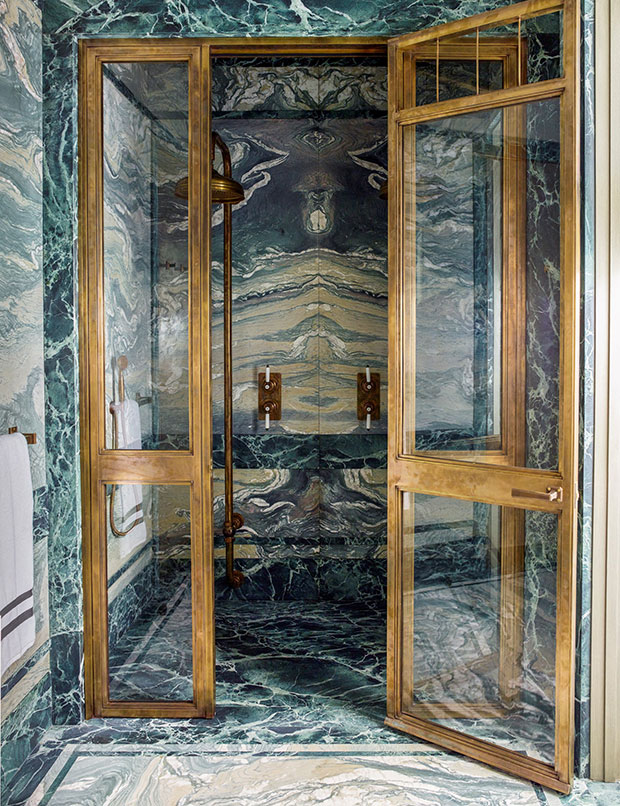 Drummonds
Some alcove shower enclosure designs could truly look beyond just a simple door fitted to the front.
Woollahra House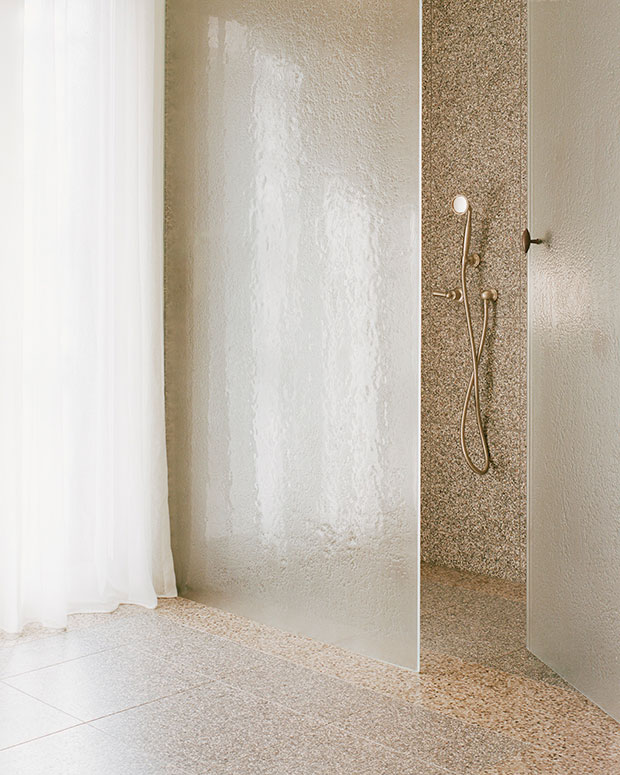 AP Design House
Frosted glass for the shower enclosure is going to give you so much semblance of privacy.
The Pier House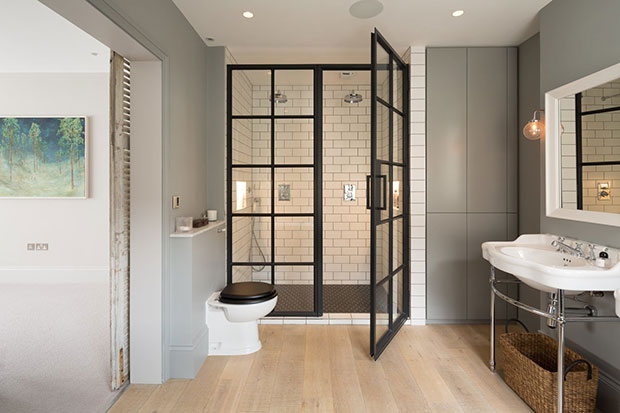 Shape London
Bring some industrial charm into your bathroom with a shower enclosure design like this.
Frameless Enclosure
Farmhouse Chic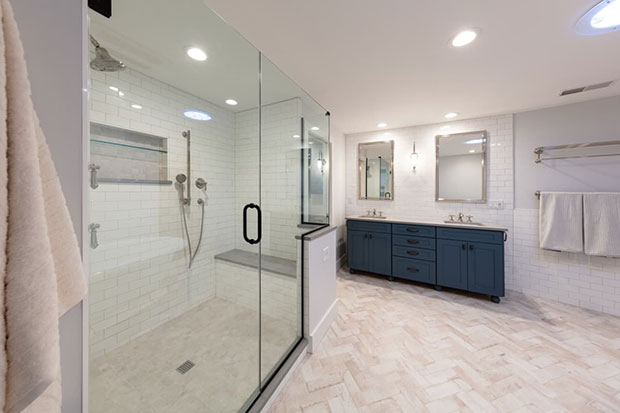 Mosby Building Arts
As noted above, frameless enclosures need to be fixed to the wall or the shower tray or base. You can clearly see it at this angle of this shower enclosure design.
Westlake Village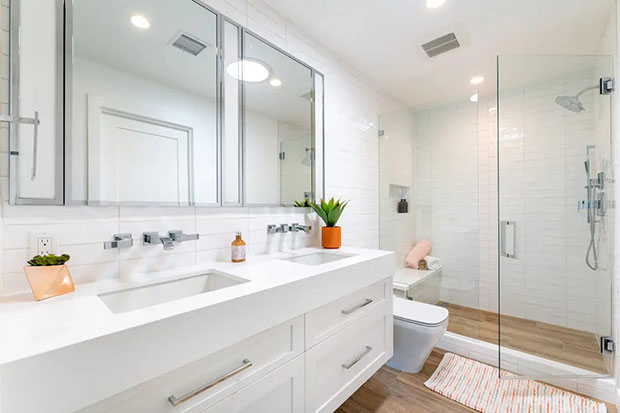 JRP Design & Remodel Inc.
This frameless enclosure gives an illusion of floating glass panels, thus giving a clean and seamless look.
Shore Vista Lakefront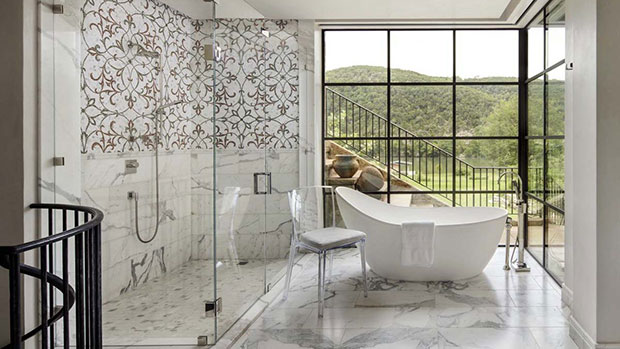 This frameless double door helps emphasize the classy and sophisticated look of this bathroom.
Yaupon Holly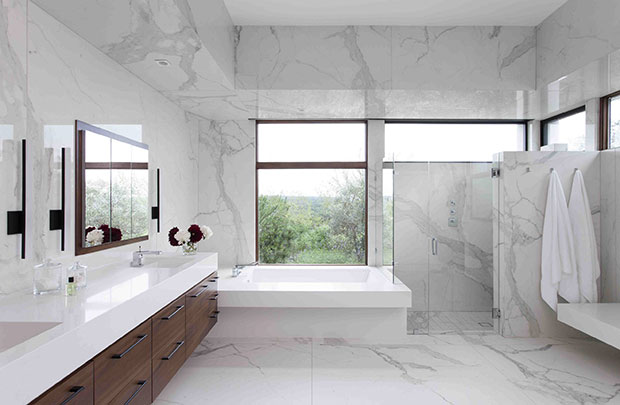 This frameless enclosure is so seamless that it doesn't even look like there is an enclosure present.
Horseshoe Bay Lake House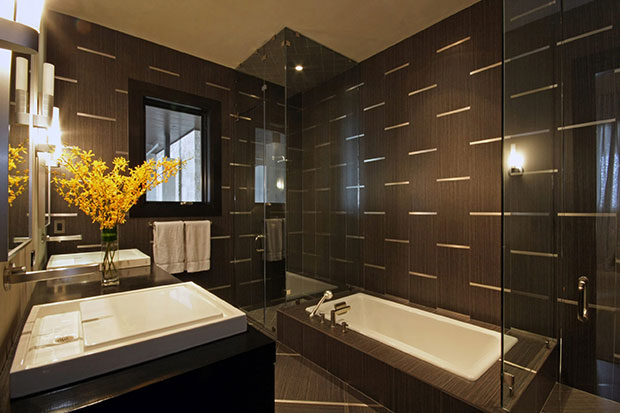 Rachel Mast Design
These shower enclosure designs reach from ceiling to shower base, different from the other frameless enclosures.
Walk-in Enclosure
Walk-in Rain Shower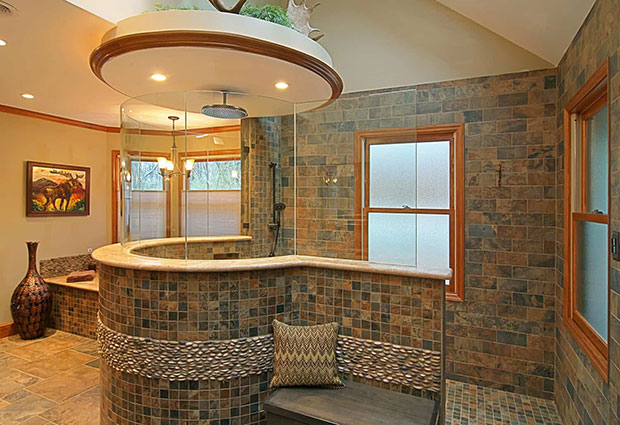 Mosby Building Arts
One of the more unique walk-in shower enclosure designs you'll see with half of it made of concrete and the other half being glass, effectively preventing water from spilling out.
Boston Family Loft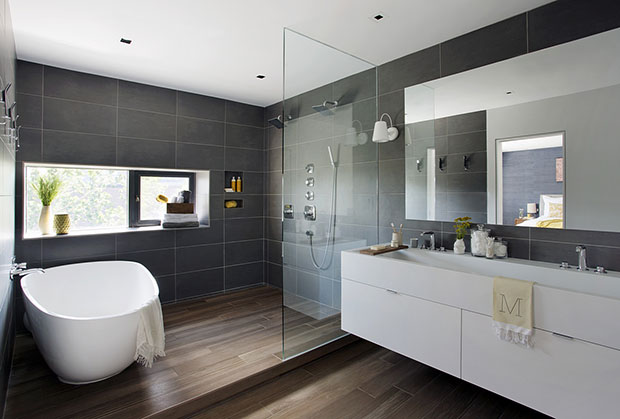 This one is closer to being a wet room than a traditional walk-in shower enclosure.
Dartmouth Ocean Front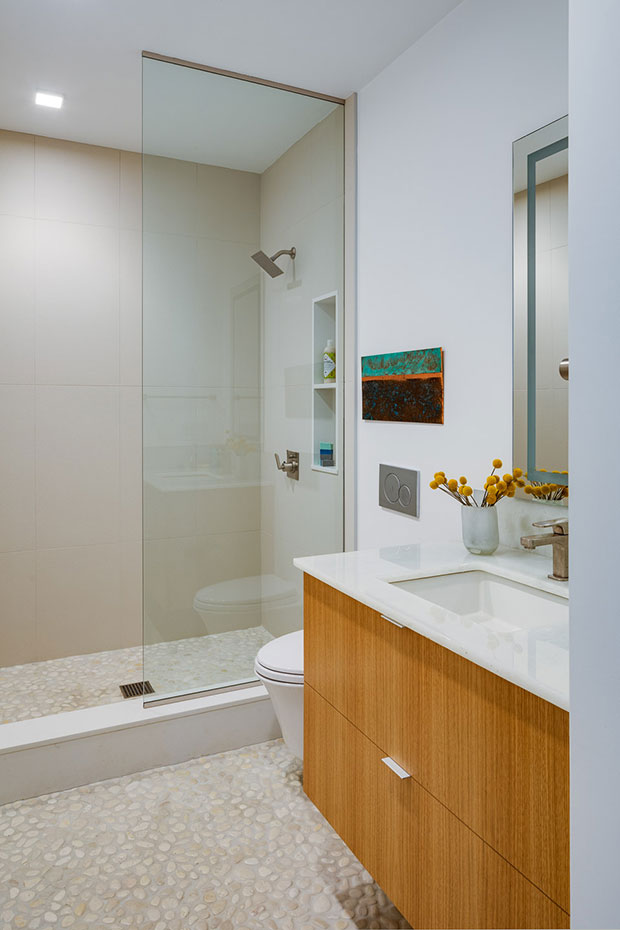 This glass panel is securely fixed to the ceiling and shower base. It's also systematically placed so that water won't spill over to the toilet seat.
Truro Modern Beach House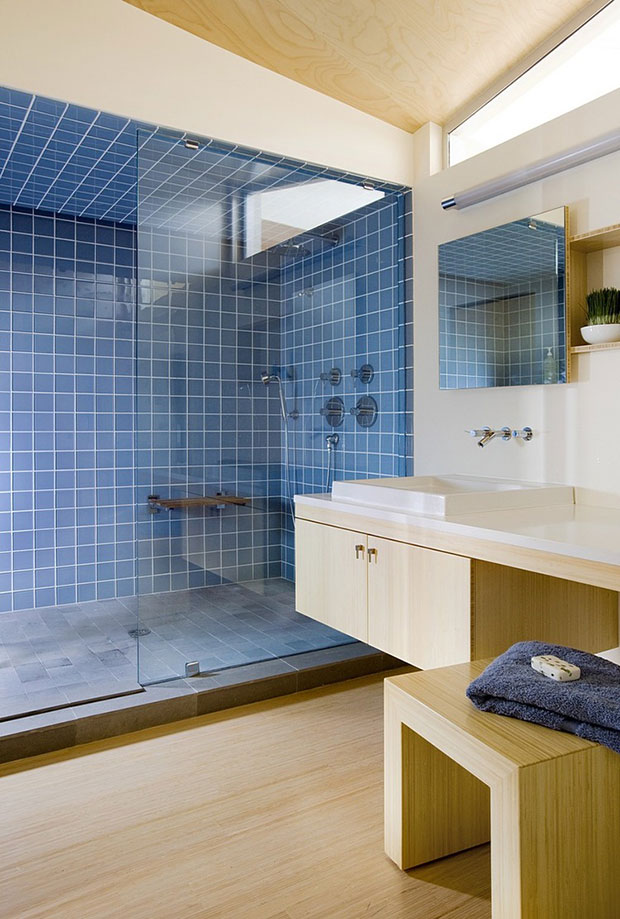 ZeroEnergy Design
Compared to the one above, the way this glass panel is attached is with hinges. This makes it look more like it's floating.
9th Street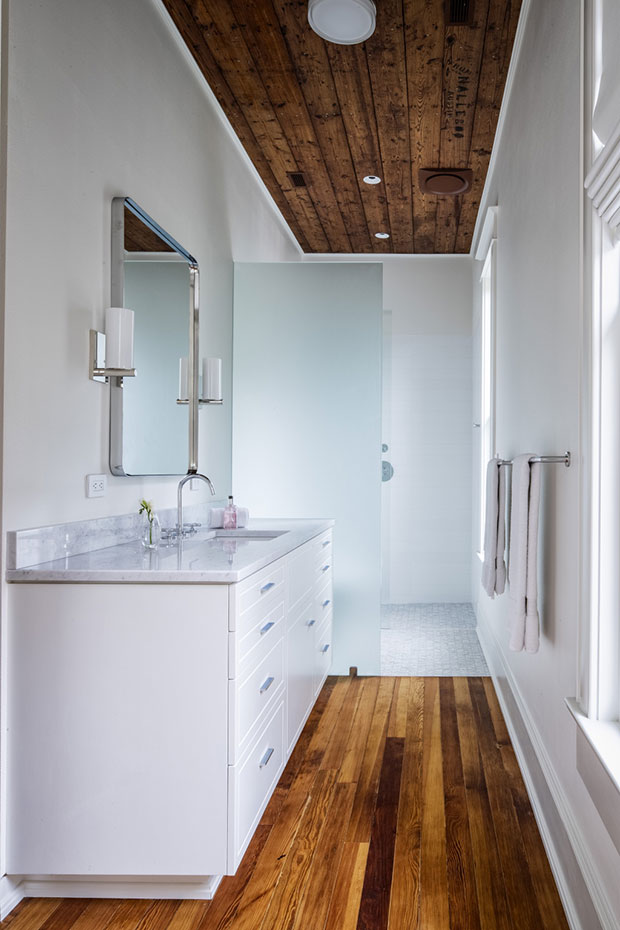 Rachel Mast Design
Frosted glass is a good option for some semblance of privacy.
Gothic Quarter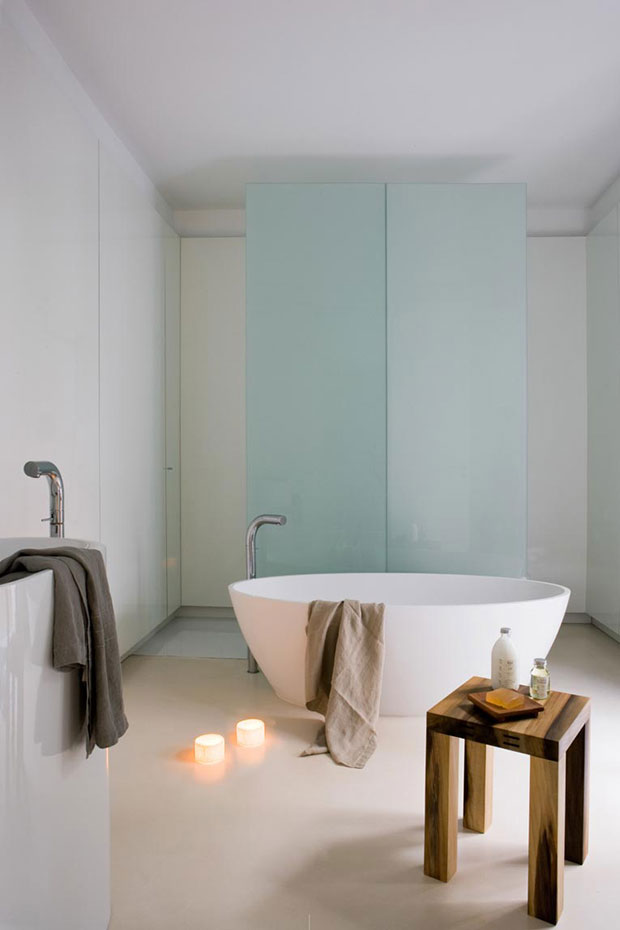 YLAB Arquitectural Office Barcelona
Unconventional of shower enclosure designs, this walk-in shower has two "entries" as it opens up on opposite ends.
Riviera Residence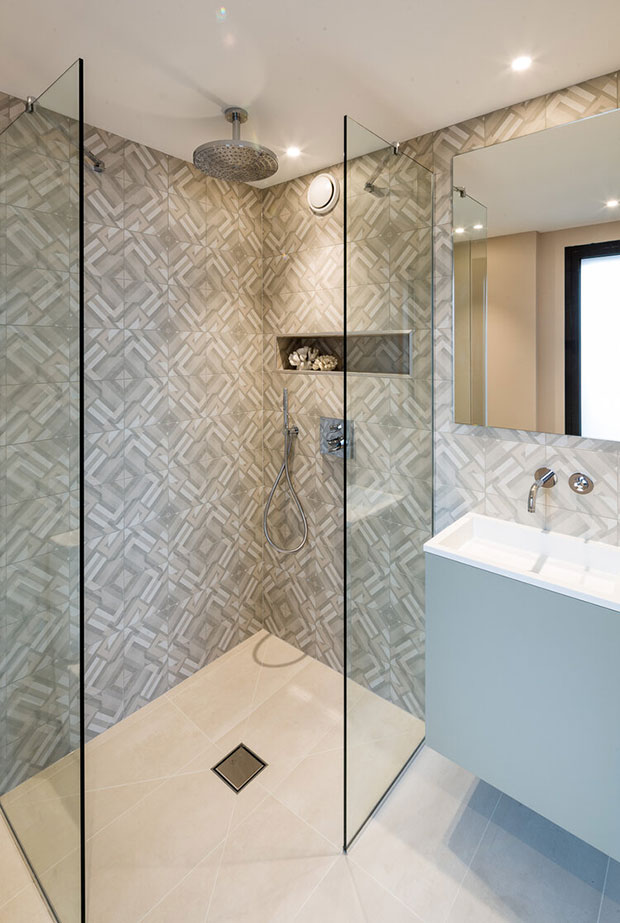 Studio 28 Interiors
With the way the glass panels are placed, it looks like the entry is in a corner.
Timeless Retro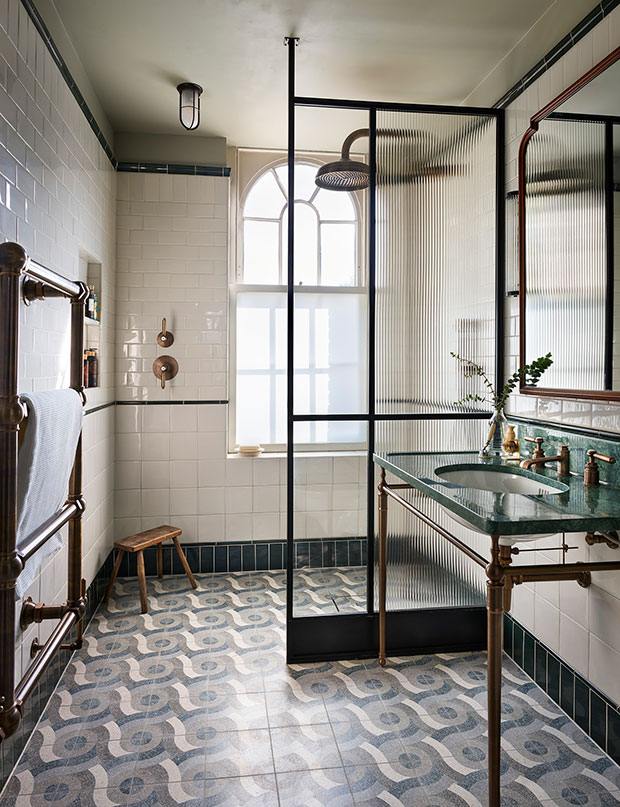 Your shower enclosure designs could include two types of glass. In this home, there is both textured and plain glass, adding some style and personality.
Hamptons-style Beach House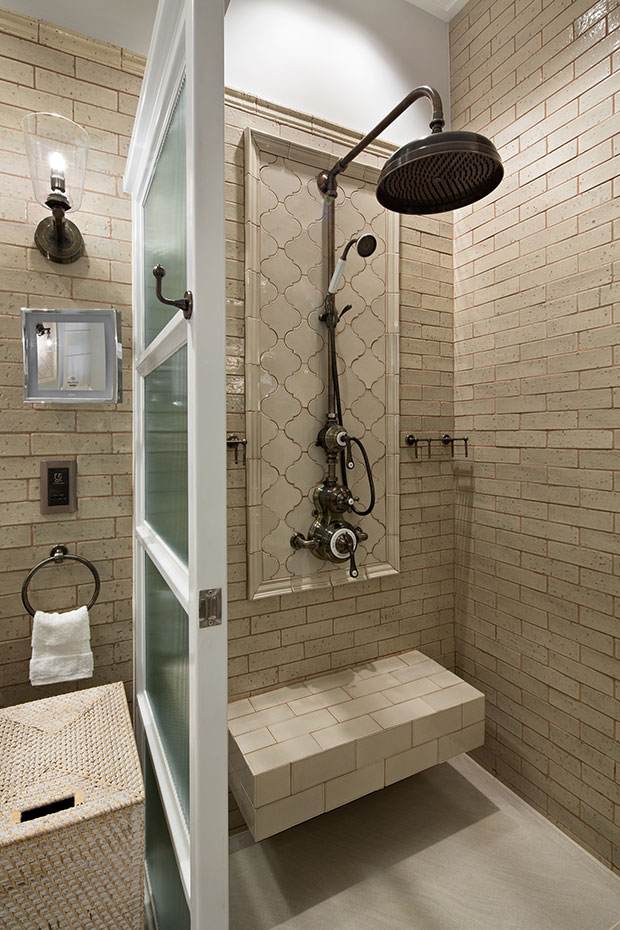 A white wooden frame for the enclosure is a nice complement to the earthy colors of this bathroom.
Enclosed Shower Room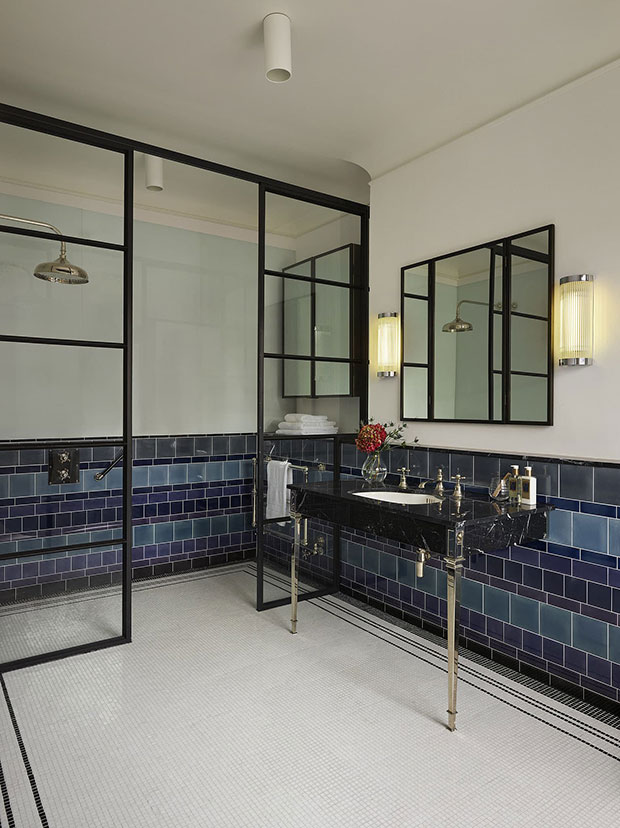 Where most walk-in shower enclosure designs just place a glass panel on one side, this bathroom has them on either side, leaving the middle empty and free as the entry point.
Urban Townhouse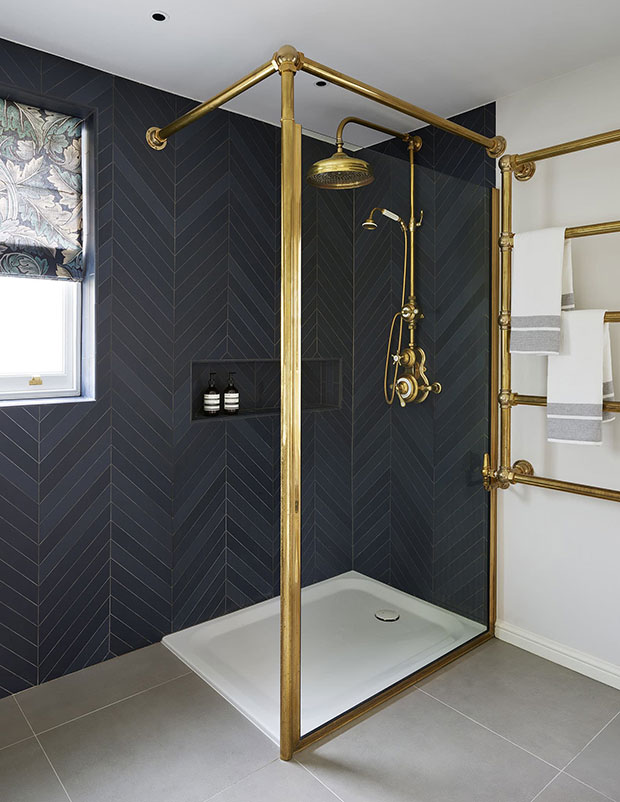 Drummonds
The golden metalwork makes this bathroom look elegant and expensive.
Bathroom Remodeling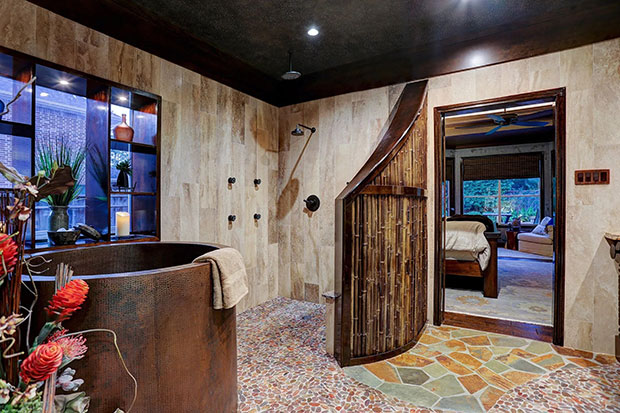 CM Designs
This bathroom has one of the more unconventional shower enclosure designs. In the traditional sense, it may not even be considered one just because it doesn't have a glass enclosure.
Bathroom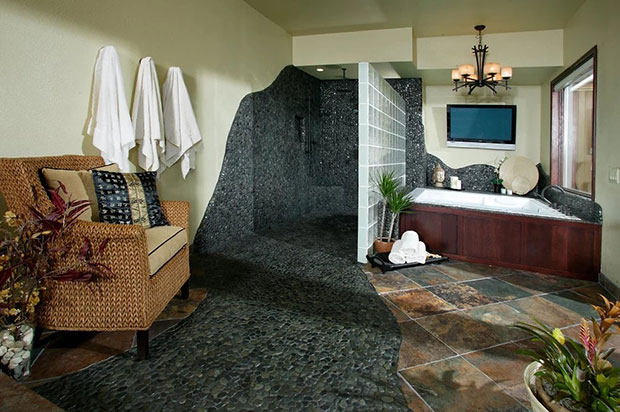 Shasta Smith
Unlike the usual glass panels, this one is a whole block of glass that separates the shower area from the bathtub.
Queen's Road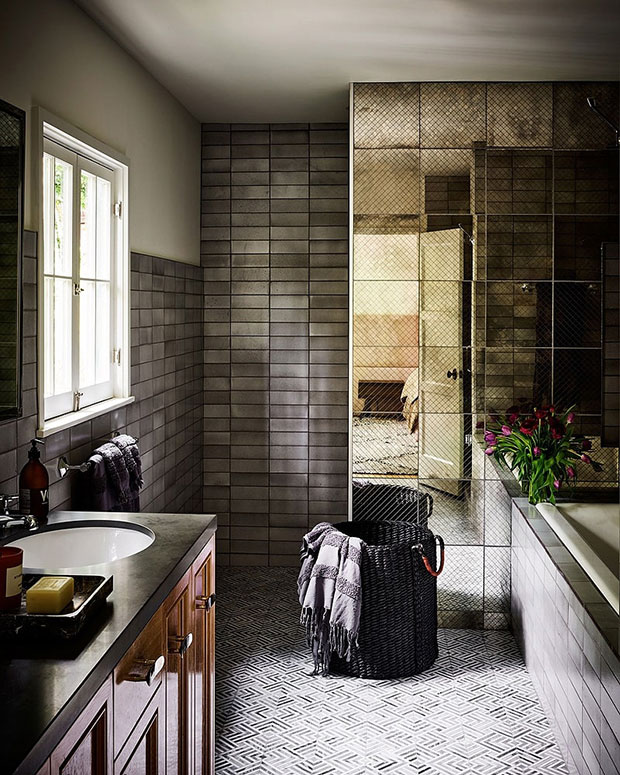 Romanek Design Studio
Shower enclosure designs may usually look the same by using the same materials. But here they use mirrored glass for their enclosure.
Interiors with Art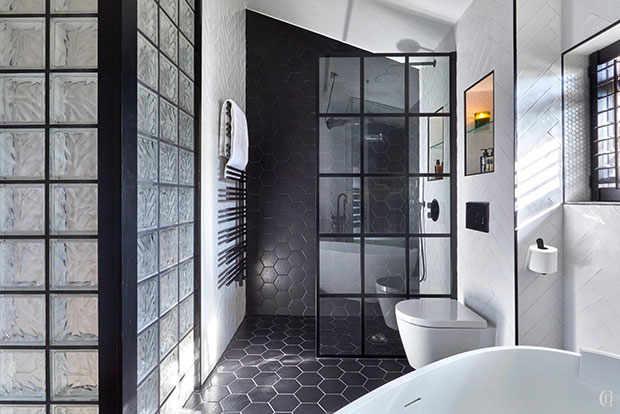 Claudia Dorsch Interiors
For a modern industrial look, a shower enclosure design like this will surely do the part.
Art Deco Inspired Terazzo Apartment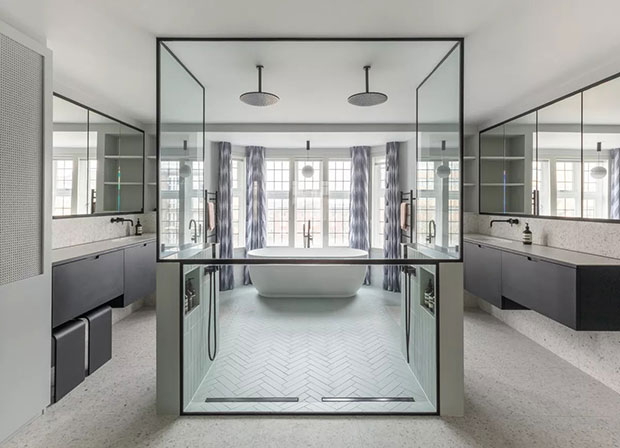 Diespeker & Co
While most shower enclosure designs are placed against the wall or in a corner, this apartment literally has it in the middle of the bathroom!
Quadrant, D-shaped, and Pentagonal Enclosures
Artistic Tile Bathroom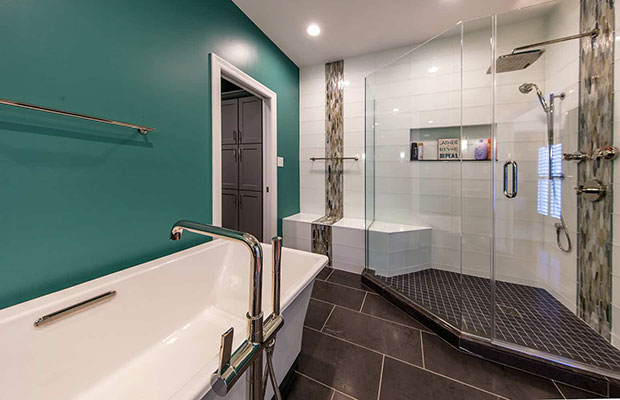 Mosby Building Arts
Spacious bathrooms like this could very well benefit from a pentagonal shower enclosure like this. It even has a built-in seat.
Contempo Master Bath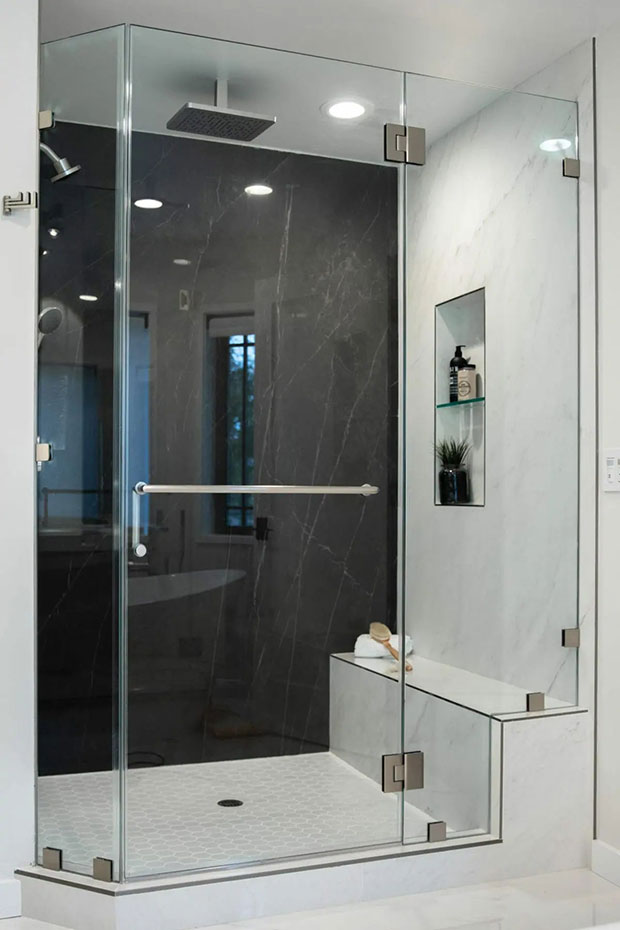 Design Theory Interiors
Just when you thought that it was your regular rectangular shower enclosure, it has a little curve that surprises you.
Steam Enclosure with Transom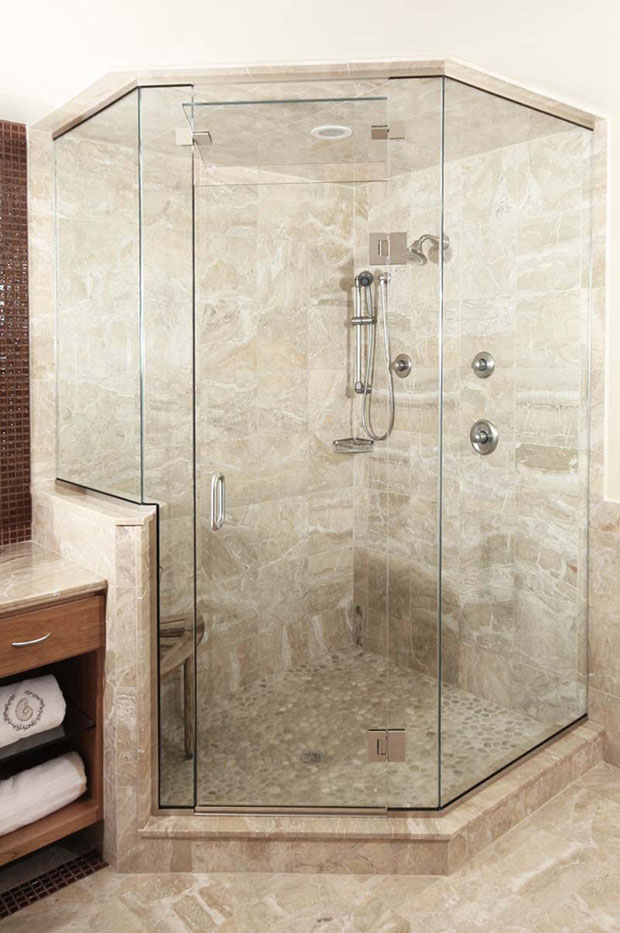 Mr. Showerdoor
This one is a classic pentagonal shower enclosure design. The side by the vanity is half made of glass.
Slate Bathroom Shower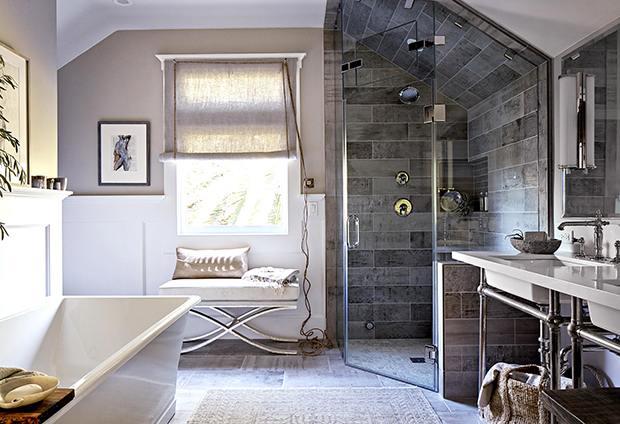 John Merkl
A modern pentagonal shower enclosure design that is chic and cool. In addition, they really made good use of this curved side of the room.
Square Enclosure
Ensuite Bathroom Addition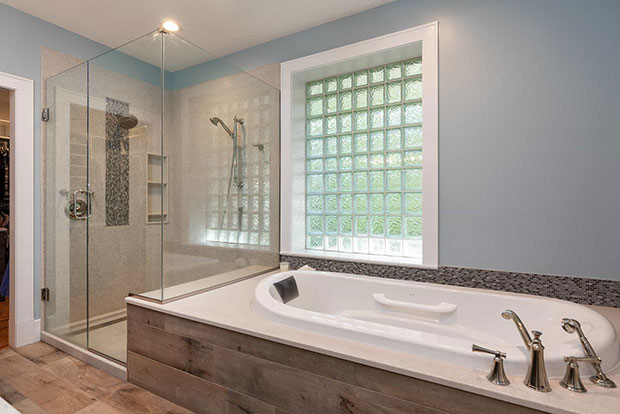 Mosby Building Arts
This is quite a popular design whenever the shower and bathtub are next to each other. It uses the tub surround as some sort of bench.
Thousand Oaks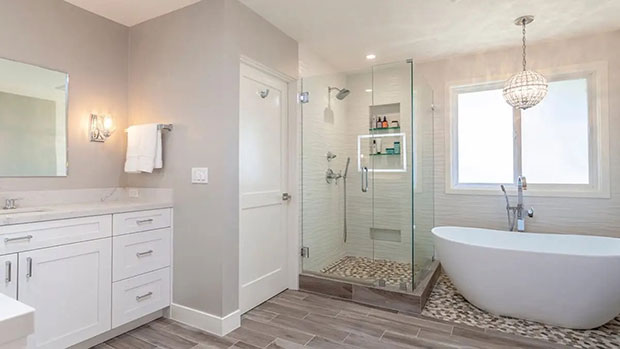 JRP Design & Remodel Inc.
Since square shower enclosures are smaller, you could very well benefit from shower niches to save space within the shower area itself.
Canonbury Square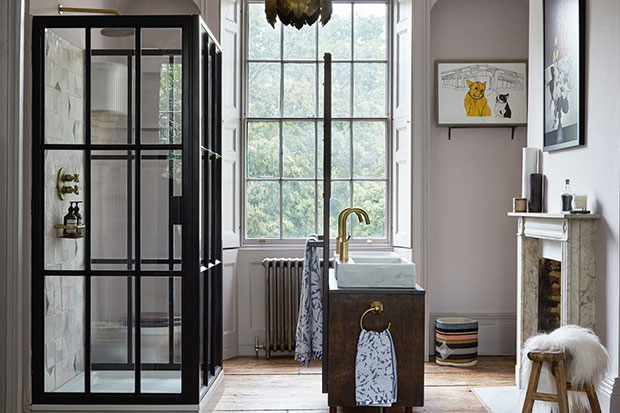 Run for the Hills
This shower enclosure design brings some classic and timeless beauty.
The Bu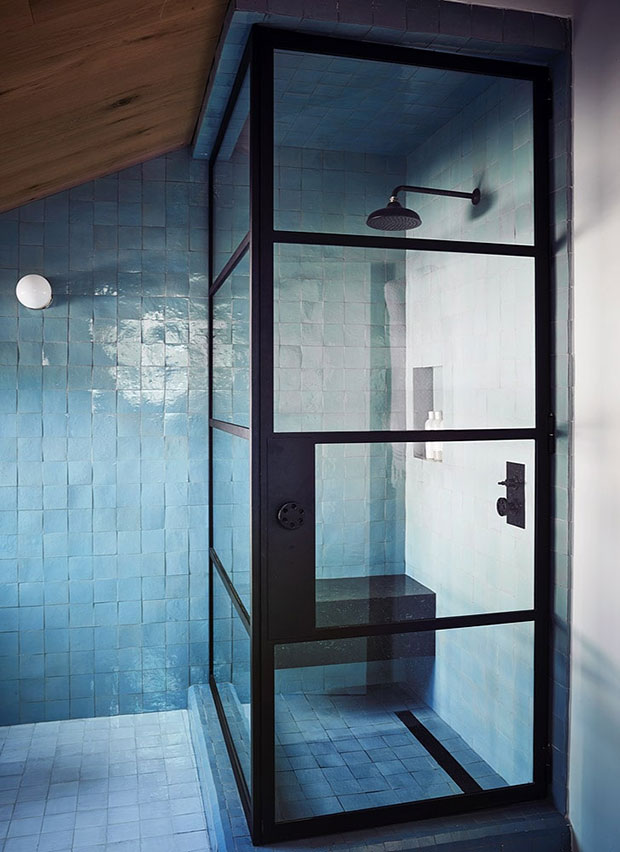 Romanek Design Studio
This shower enclosure has an uncanny resemblance to a telephone booth.
Rectangular Enclosure
Mandarin Oriental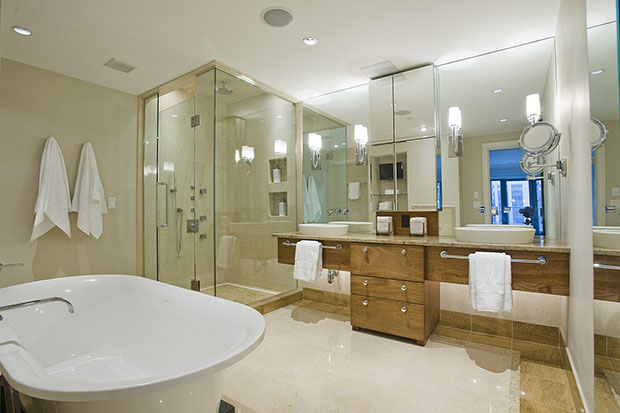 ZeroEnergy Design
This shower enclosure is just so perfect in this stylish and elegant bathroom.
Modern Elegance Master Bath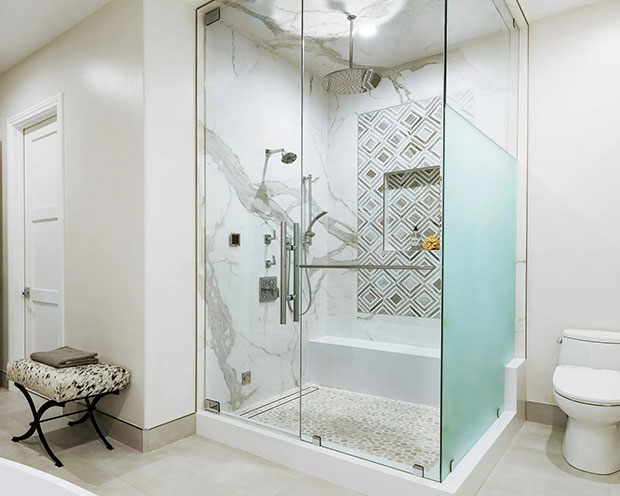 Design Theory Interiors
Interestingly, they have half of one side with frosted glass.
Luxus Classic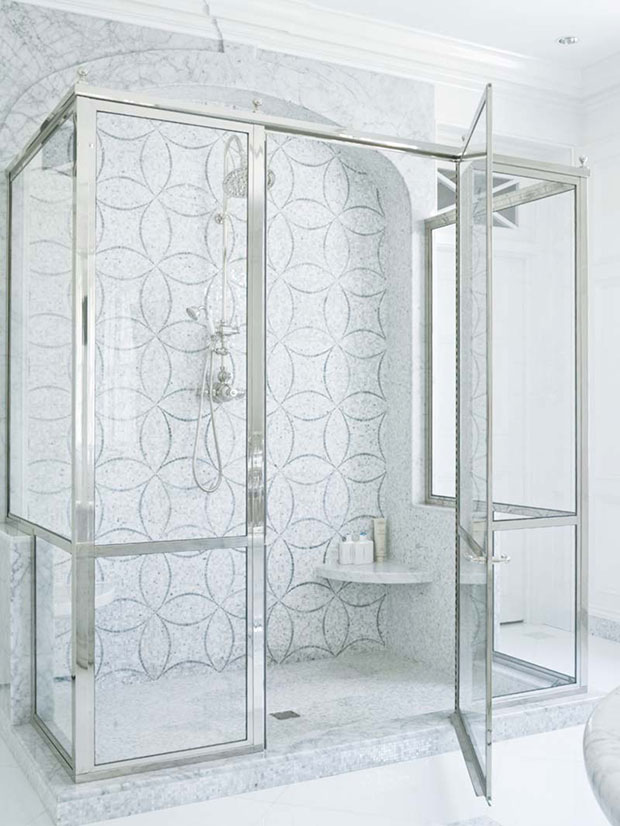 Mr. Showerdoor
Everything about this shower enclosure screams luxurious.
Kingston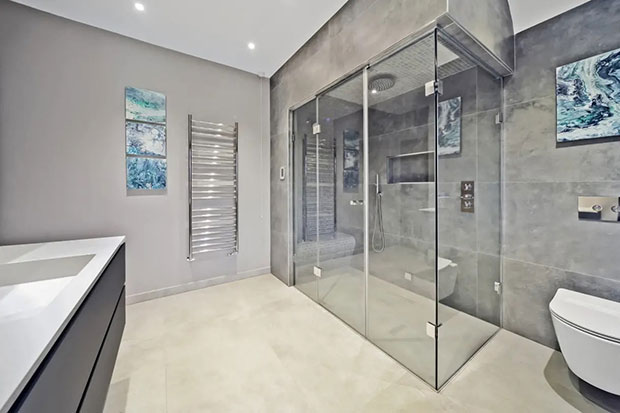 Bathrooms By Design
What's most interesting about this shower enclosure is that there is no clear shower tray or base, making for quite the unique shower enclosure design.
American Beauty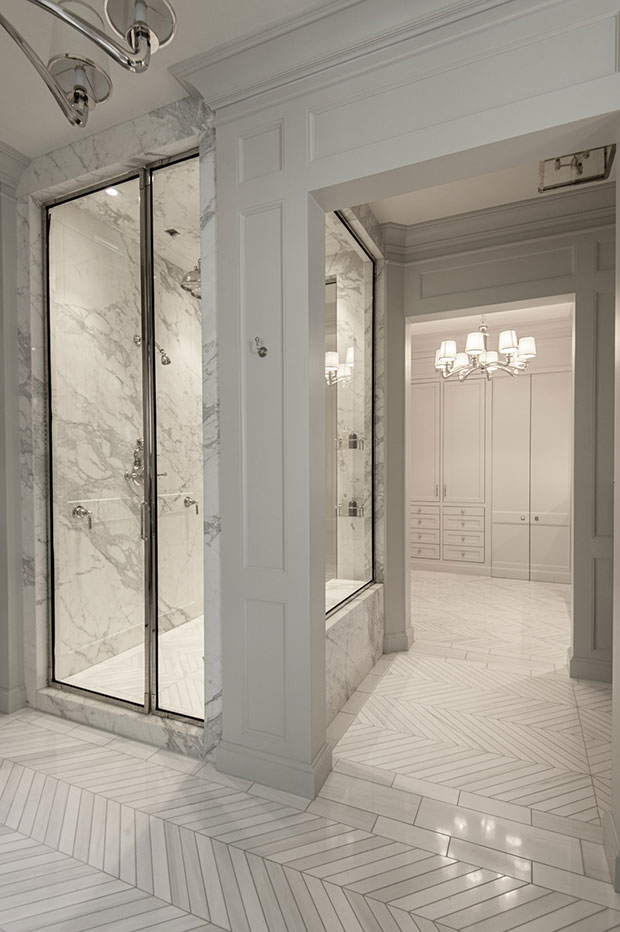 This shower enclosure design is very interesting as its foundation is built like a room of its own.
Bathed in Nature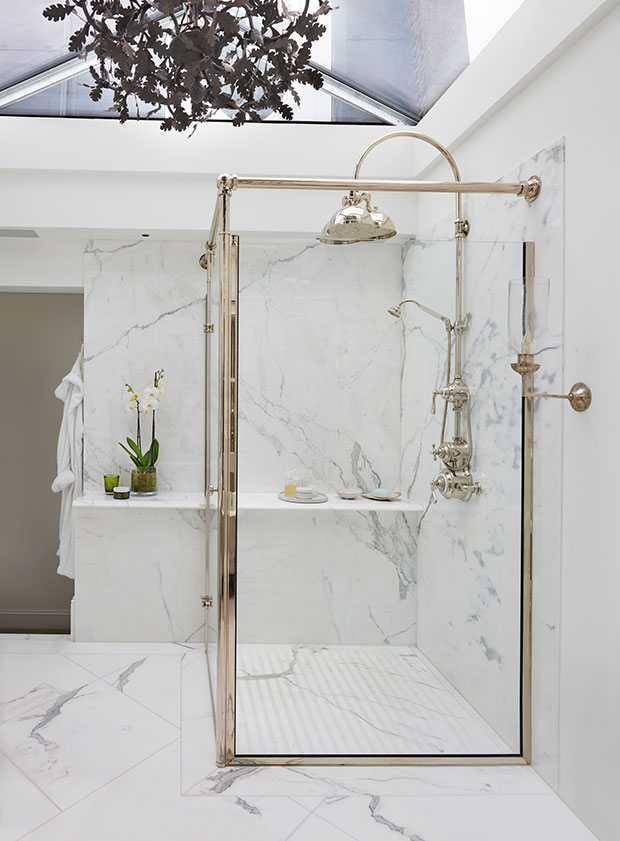 Drummonds
The framework for this enclosure has both simplicity and elegance.
Artful Residence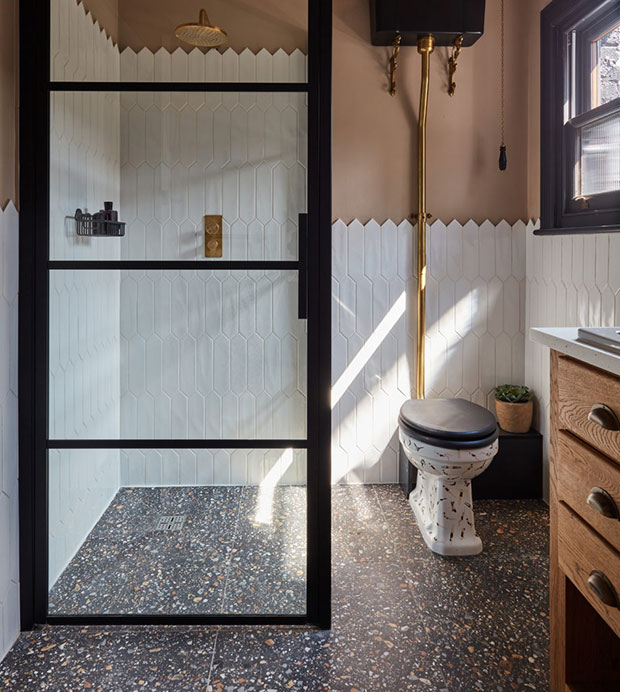 Run for the Hills
It's pretty interesting how the wall tiles extend to match the height of this enclosure.
Venice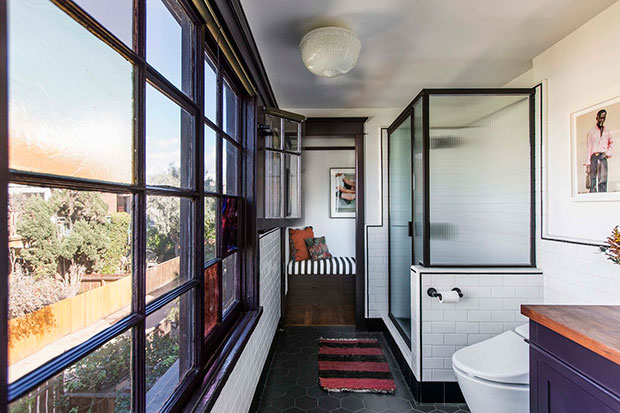 Reath Design
The textured glass together with the framework of this enclosure perfectly matches the theme of this bathroom.
Liberty Hinged Door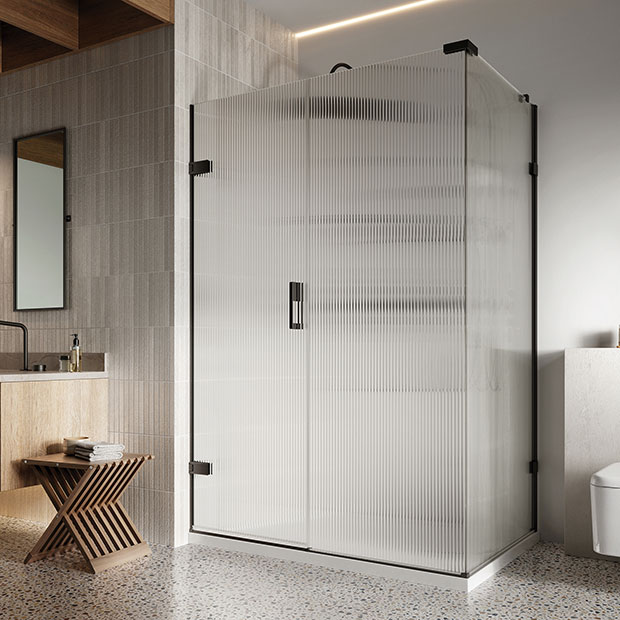 Roman Showers
A striking shower enclosure design with textured glass panels. In a way, it kind of looks like a cabinet.
Tub Enclosure
Noe Valley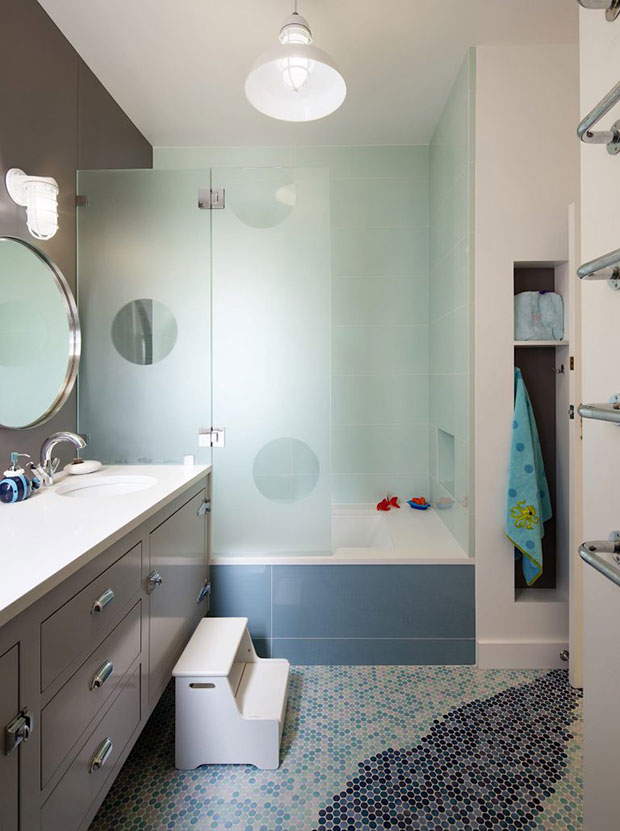 Jeff King & Company
There are shower enclosure designs that would fit kids. Take a look at this one, for example.
Sliding Tub Enclosure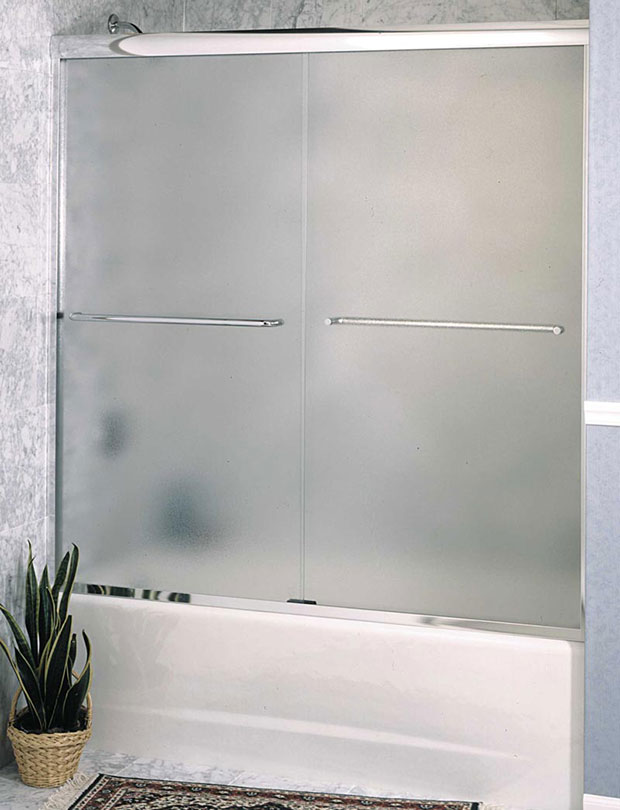 Mr. Showerdoor
What's pretty interesting is that usually for bath or tub enclosures, the glass panel is only half of the width of the front, similar to a walk-in shower enclosure. But this one is literally has a door.
That's it for beautiful shower enclosure designs! Which of these shower enclosure designs caught your attention the most?
Like This Post? Pin It!