A Futuristic Building Design in Sao Paolo That Will Amaze You
|
Futuristic building designs have been popping up everywhere that we can't say which one is the most unique and visionary. Of course, they are all amazing and to compare them is quite difficult.
Who would've thought that a honeycomb-inspired facade will look futuristic on a building exterior? We sure didn't!
SuperLimao Studio thought otherwise and had designed a practical yet amazing exterior! Looking at the design for the new store of Estar Moveis, made us want to go and touch its wall and make sure it is real! Amazingly unique, do you agree?
Built for a furniture design company in Sao Paolo, the structure is a symbol of the company's move to adapt present-day trends. SuperLimao Studio had indeed created a superb work with the geometric, edgy and very modern design.
The concept itself is bold and crazy! Wait until you see it!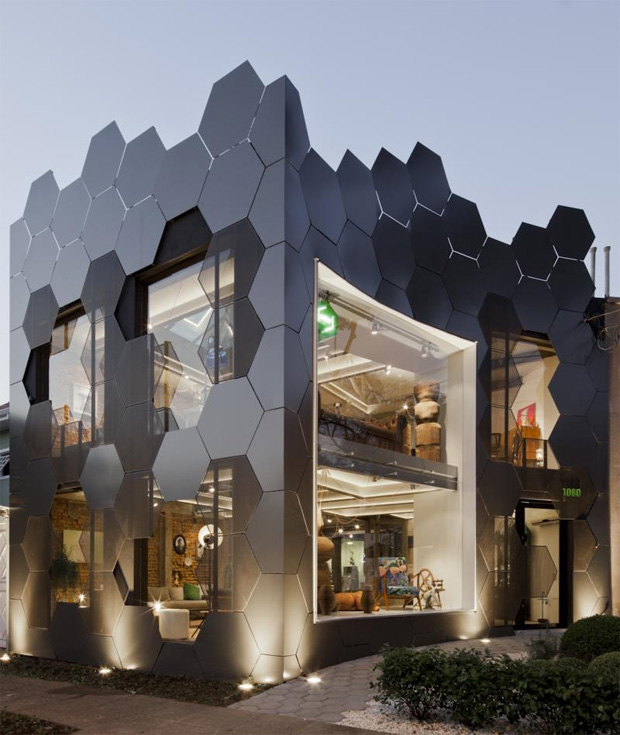 Let us take a look at the exterior of this futuristic building design.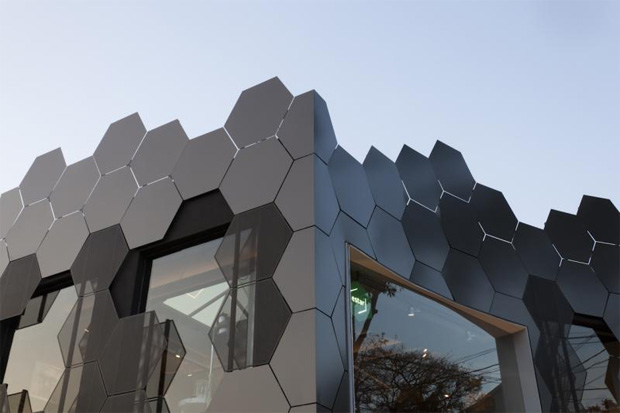 The hexagonal panels are arranged artistically to create an interesting and eye-catching exterior. We mean, who would ignore its opaque and semi-translucent hexagons?
It will certainly warrant a second look just to see if your eyes are not playing tricks on you!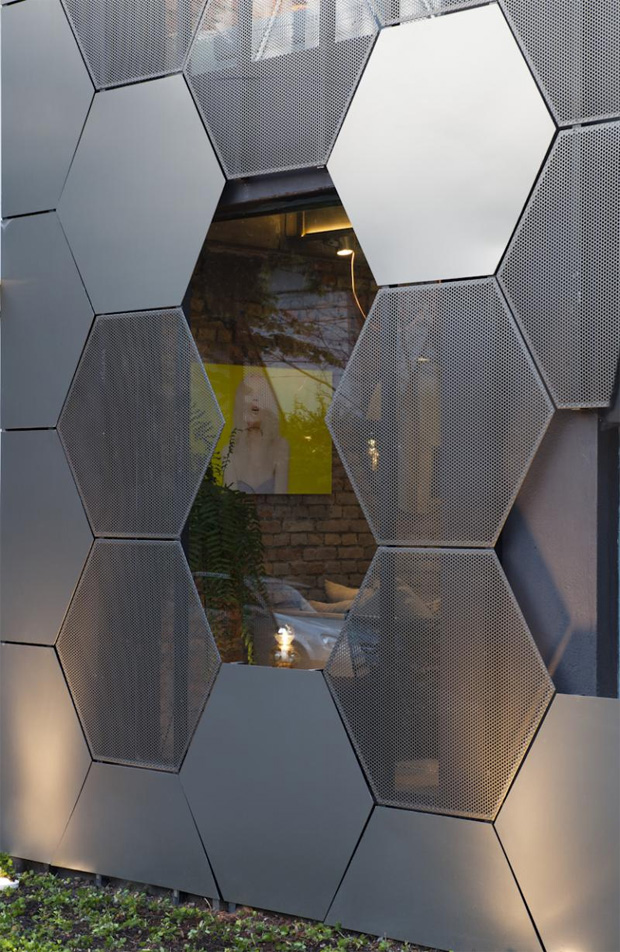 The panels play on material and translucency that exposes certain areas of the store. This allows the displays of the store to be exposed from the outside and at the same time manipulates the amount of light that penetrates the store during the day.
This design alone will surely tempt anyone to peek at the displays at this futuristic building design. We certainly would!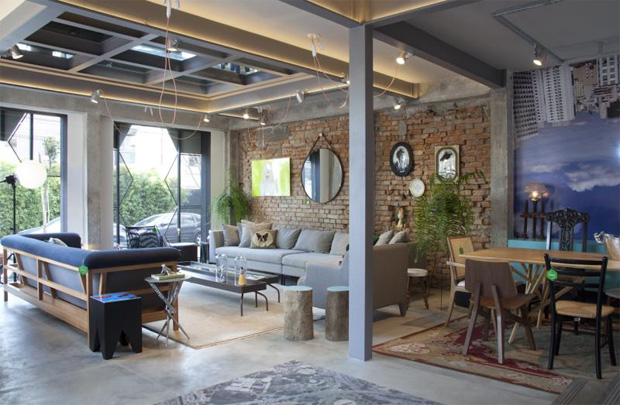 Its interior has an interesting blend of raw and contemporary elements. Giving off a comfortable feeling. Who wouldn't love visiting the relaxing ambiance that the store offer?
The muted colors produce an enticing ambiance that would make you stay here for quite some time browsing through the displays.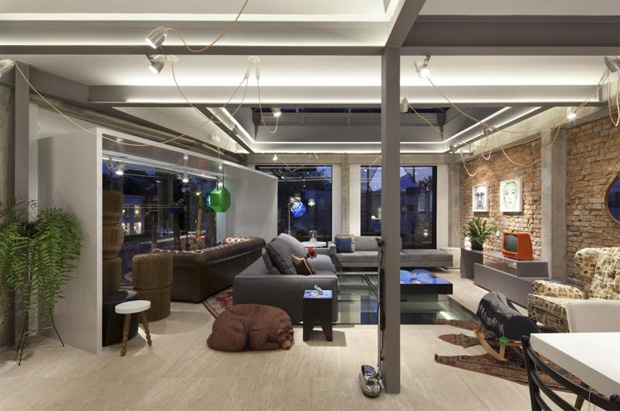 The concrete beams, girders, and columns are left exposed to allow flexibility of the constant shifting storefront. Focusing more on the products that it houses, the interior is simplified to highlight the displays inside the store.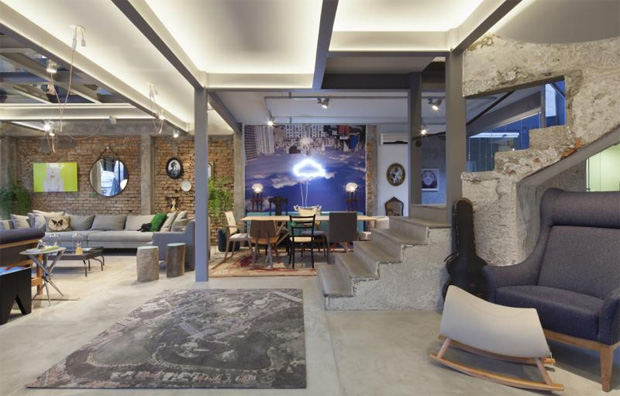 One cannot fail to notice the rough texture and design of the stairs. Makes you wonder if there are indeed live bees inside, right?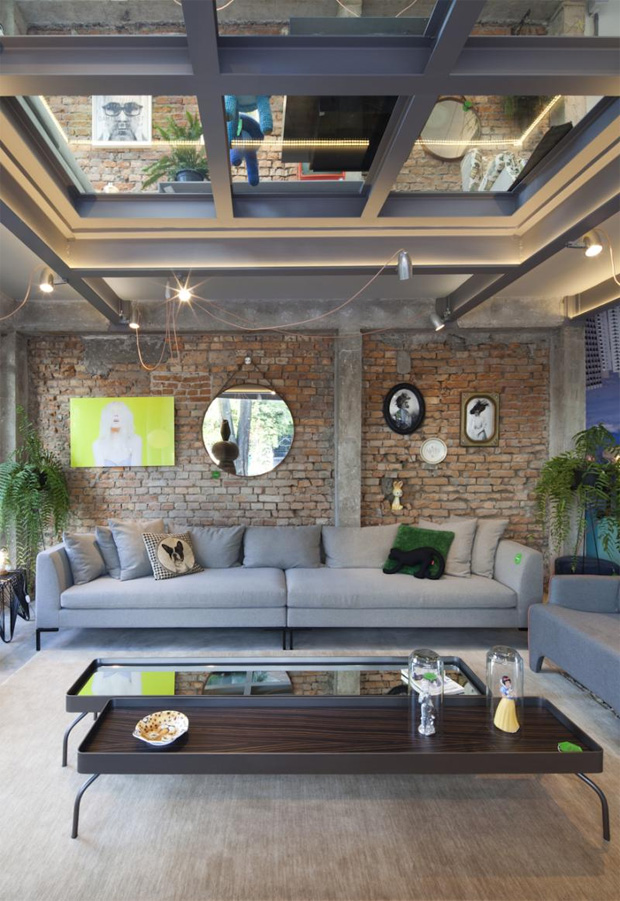 Wouldn't you love to sit right on this sofa and just admire everything inside the store?
The lights are also chosen perfectly to compliment the ambiance of the room in this futuristic building design.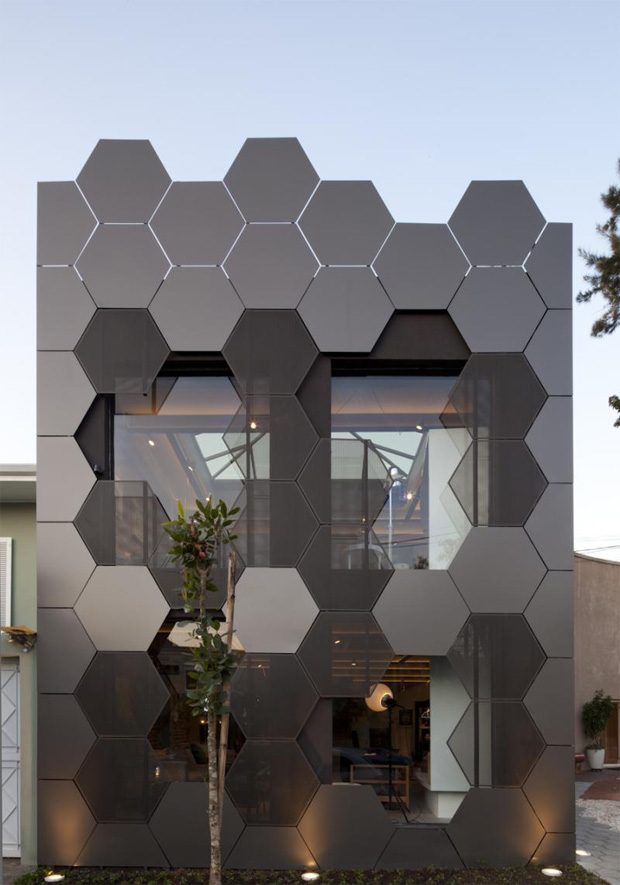 With this unique building of the Estar Moveis, shopping will definitely be a more interesting experience for buyers out there who are looking for furniture to grace their own homes. Who wouldn't enjoy spending the day in an equally unique structure?
We would love to explore it for sure!