Dream Villas Around the World You'd Love to Stay In
|
Have you ever thought of having your very own dream villa? Well, if owning a property is not really your thing, then perhaps creating a bucket list of visiting gorgeous villas around the world is!
We know you want to explore every single beach and dip into every single pool in your area or even around the world. We want to do that too.
But if you have decided to go places, look for a villa that you can rent to make your vacation even more memorable and comfortable.
We have gathered some dream villas that have gorgeous designs. Most of them are beach houses but some are not.
What is common in all these lovey villas is the pool area that will make you book a stay in these places or in places similar to these. Imagine the sunset while you are in these dream villas!
Now, that would be totally romantic!
1. Oceanfront Dream Villa
This 4,843 square feet Oceanfront Villa in Phuket, Thailand has a breathtaking view of the ocean and a garden.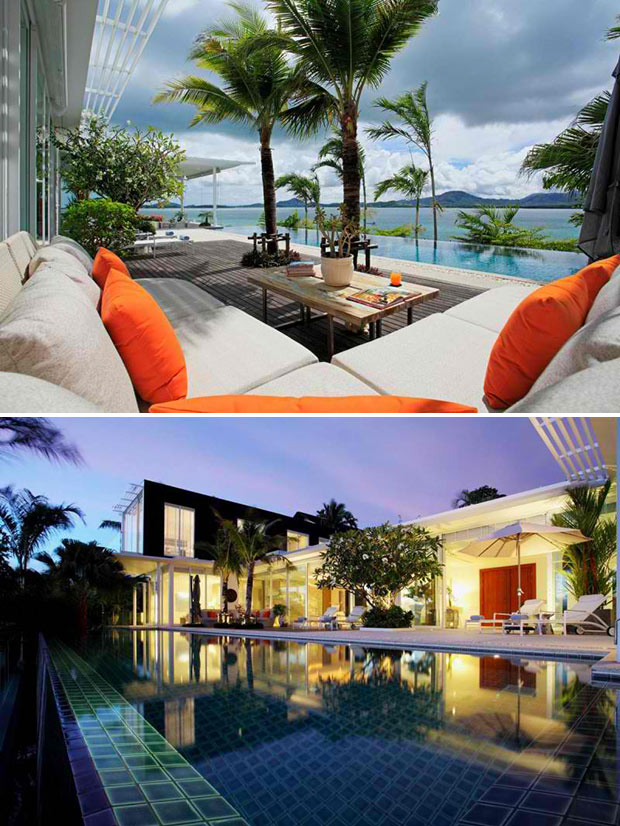 modernhomesworldwide.com
This dream villa looks quite romantic may it be in the morning or at night!
2. Villa Rak Tawan
Vibrant greens and blues surround the Villa Rak Tawan located at the Surin Beach, on the island of Phuket, Thailand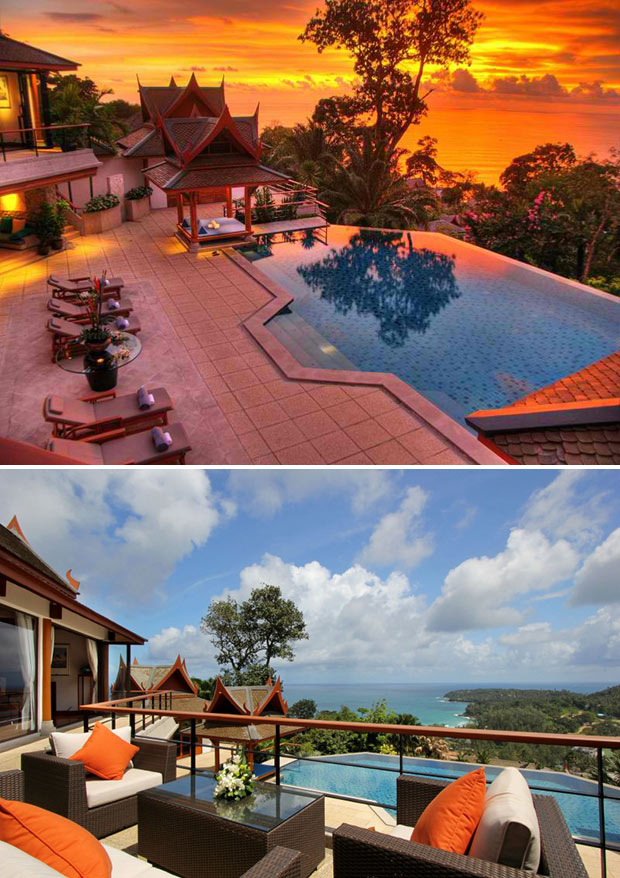 villaraktawan.com
The villa's interior looks so unique!
3. Villa Chan Grajang
The interior of Villa Chan Grajang is full of character and will make you wish your home is as serene as this. It is located inside Ayara, a gated community on the island of Phuket, in Thailand.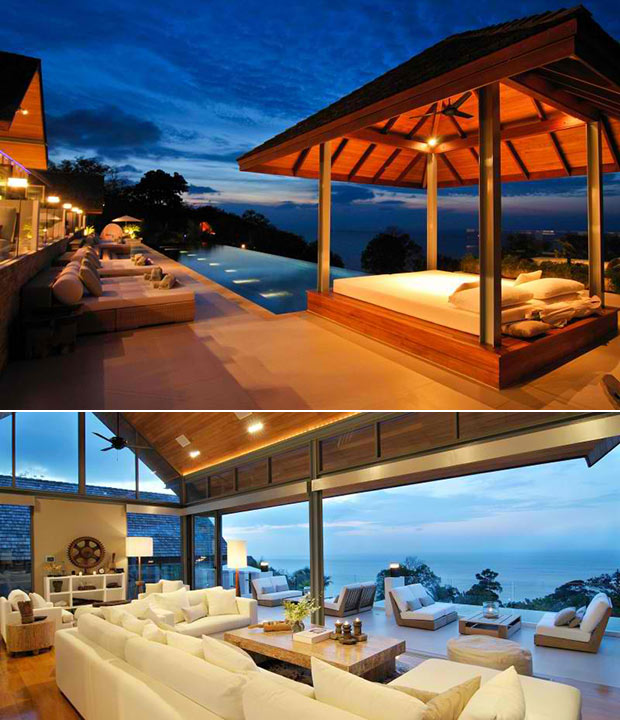 villachangrajang.com
Those cushions look very inviting… Just imagine staying here all day!
4. Resort Villa
Sleek luxury and warm elegance exude from this Resort Villa located in Tel Aviv, Israel.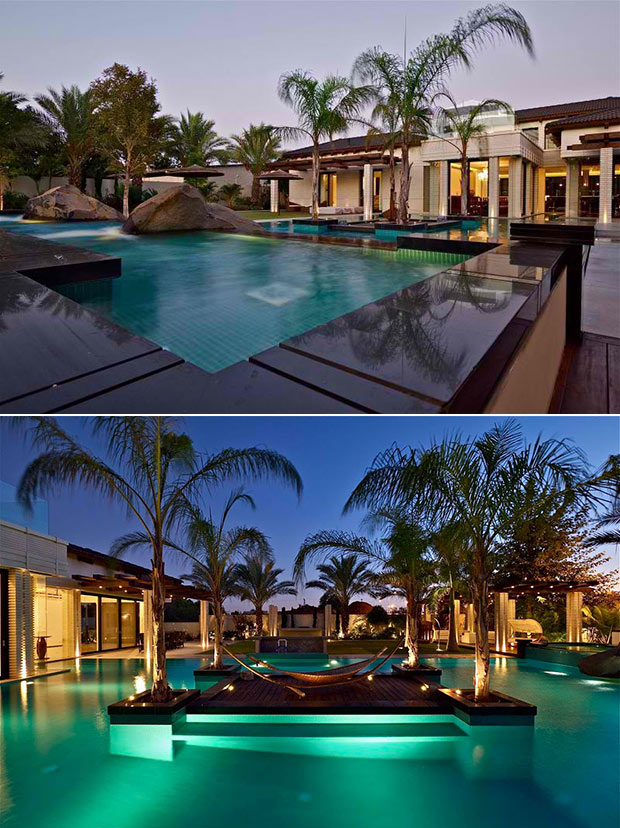 mrgoodlife.net
That lounge chair at the center of the pool looks amazing!
5. Villa Sow House
If you have a contemporary house like the Villa Sow House in Dakar, Senegal, you definitely wouldn't ask for more! This house is another masterpiece from SAOTA Architects.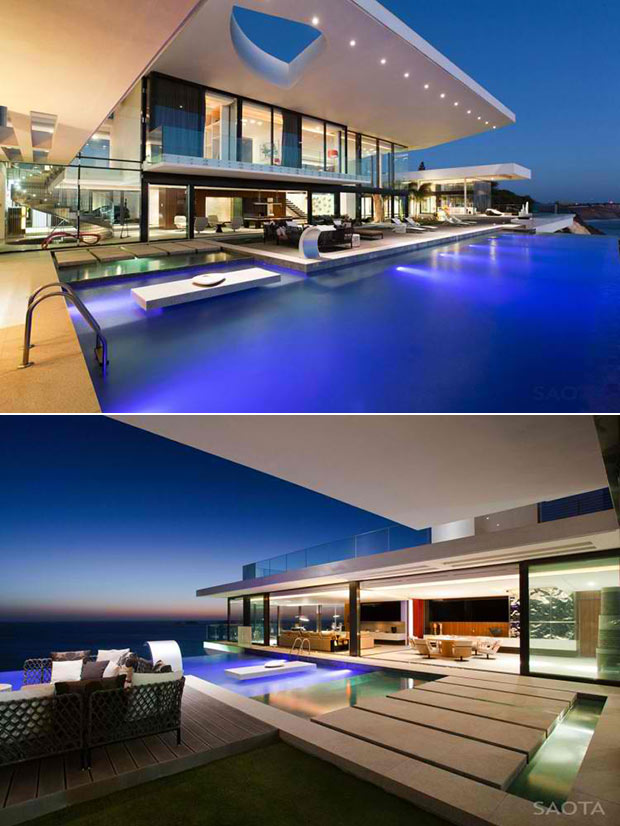 saota.com
We love how modern and elegant this dream villa is!
6. Luxurious Cala Marmacen Villa
Overlooking the vicinity of Cala Marmacen in Port D'Andratx, Mallorca Spain is this Luxurious Cala Marmacen Villa that combines aesthetically groundbreaking architecture within in its natural surroundings.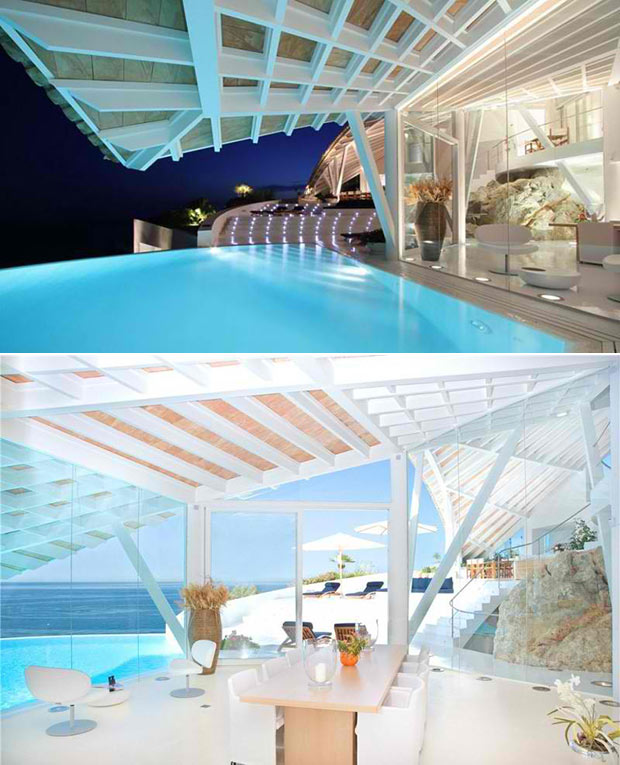 knightfrank.com
The white exterior of this dream villa makes it more spacious and airy.
7. Azul Villa Esmeralda
Azul Villa Esmeralda in Puerto Morelos, Riviera Maya, Mexico is a stunning luxury retreat that has a spectacular pool with access to the beach.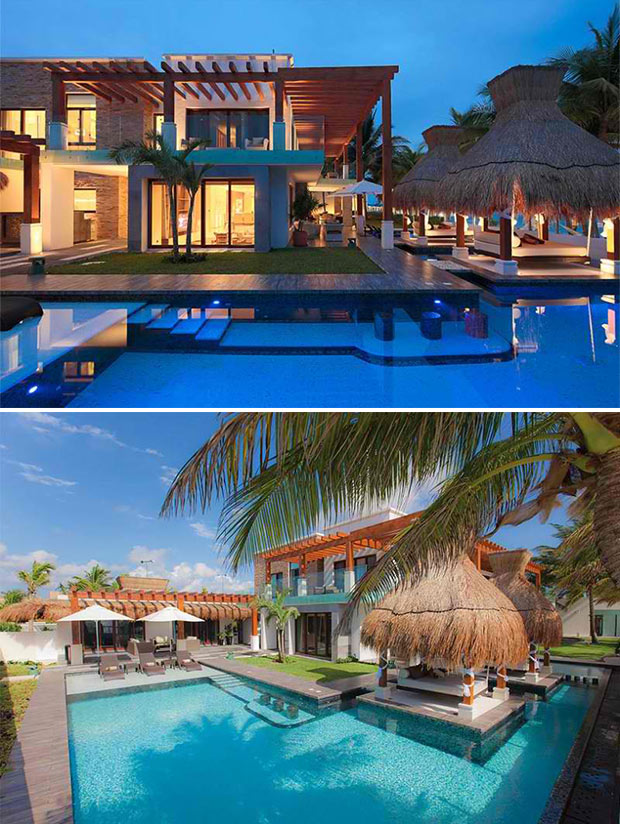 luxuryretreats.com
We love how tropical the villa is especially those small huts beside the pool.
8. Celadon Villa
This Celadon Villa is located on the island of Koh Samui, off the coast of Kra Isthmus, in Thailand. Guests could get a luxurious relaxation around natural surroundings.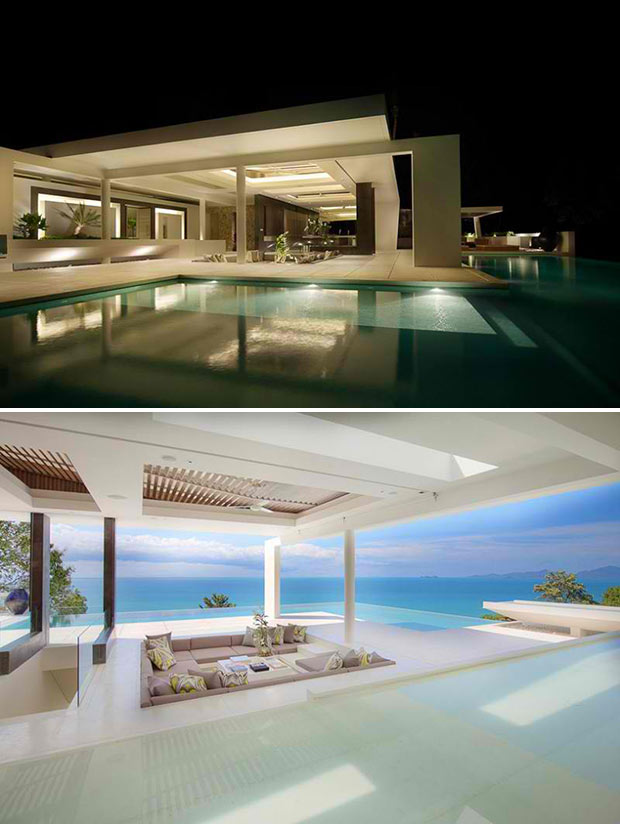 luxuryretreats.com
The villa is designed with open walls, allowing the natural air from the ocean gets inside.
9. Casa Prima Villa
Casa Prima Villa is located on the hillside of Corossol, St. Barts. It integrated a minimalist architectural style with exotic wood materials.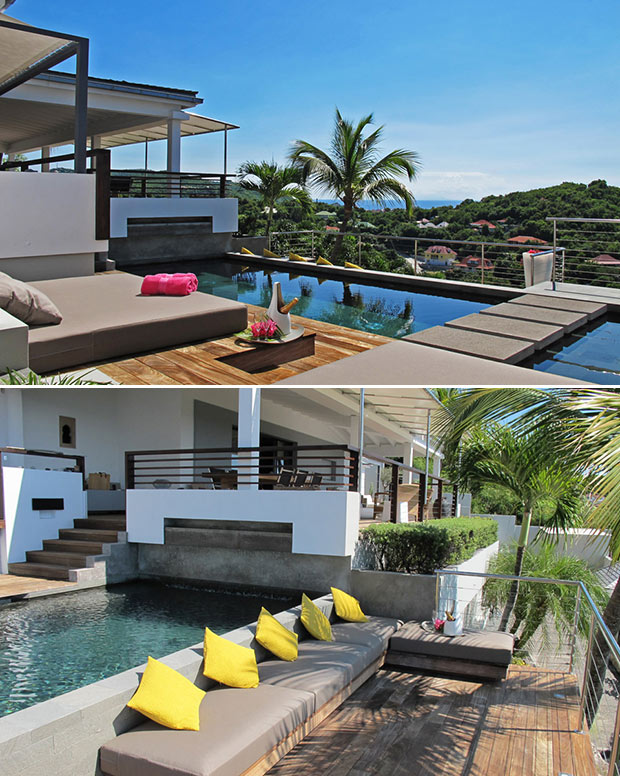 luxuryretreats.com
The shade from the coconut tree allows guests a chance to enjoy the outdoors even when it is hot!
10. Casa Tortugas
Located near Punta Mita on the Riviera Nayarit is Casa Tortugas that boasts a covered terrace with comfortable lounges making it the perfect hideaway.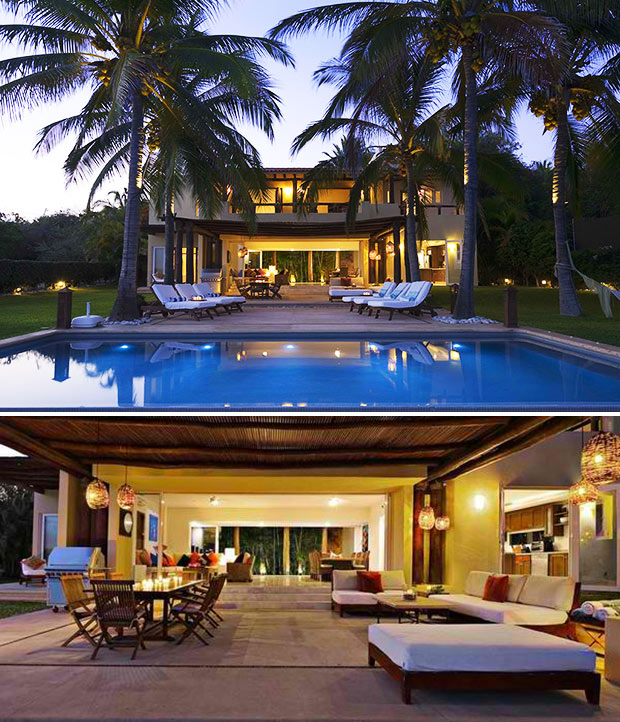 casatortugas.com.mx
We love how spacious the garden is. Would be perfect for families too!
11. Villa Beyond
Combined luxury and elegance is reflected in Villa Beyond that overlooks the waters of the Andaman Sea and the green vistas of Bang Tao in Phuket, Thailand.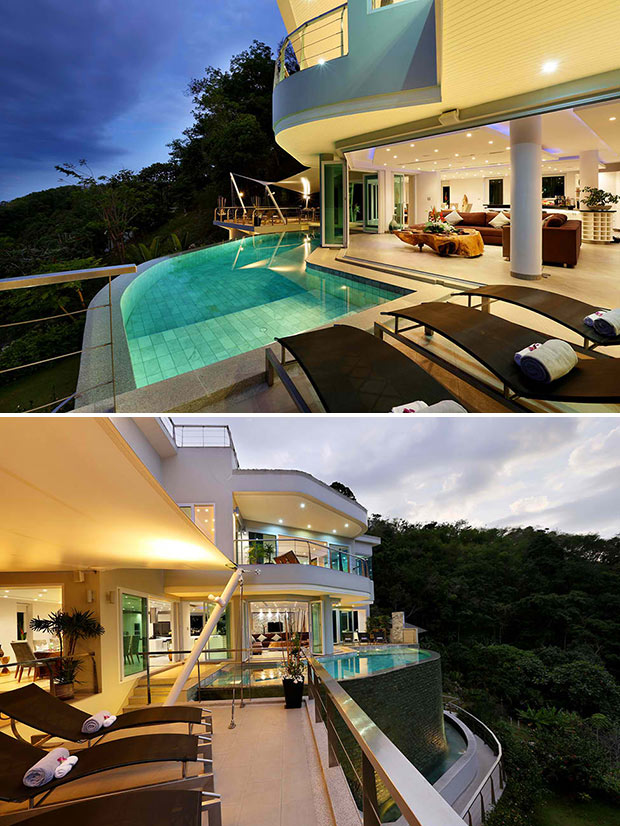 villabeyondphuket.com
The mountainside view looks very refreshing!
12. Seminyak Villa 102
In the heart of Bali, Indonesia is this comfortable and stylish Seminyak Villa 102. This four-bedroom villa is just a few steps to the beach.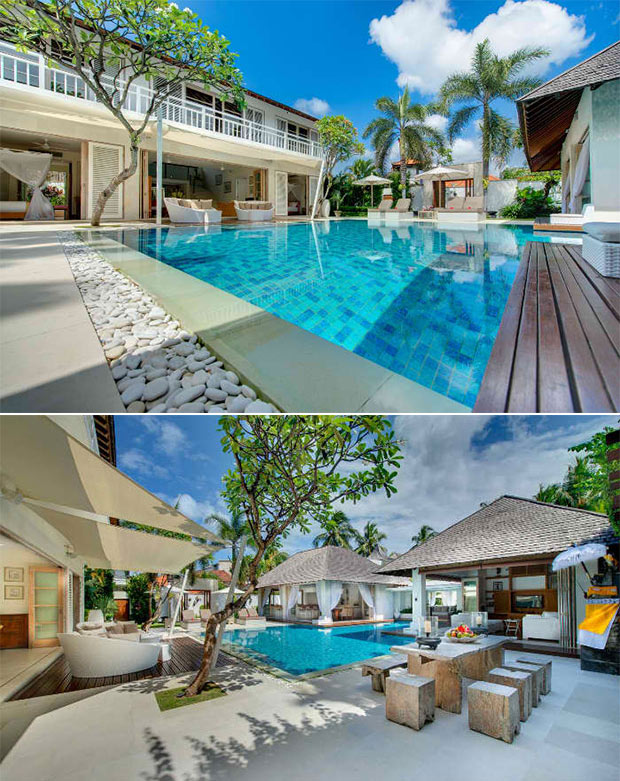 seminyakcangguvillas.com
13. Villa Michaela
Outstanding facilities and a picturesque setting of Villa Michaela make it a perfect modern holiday retreat.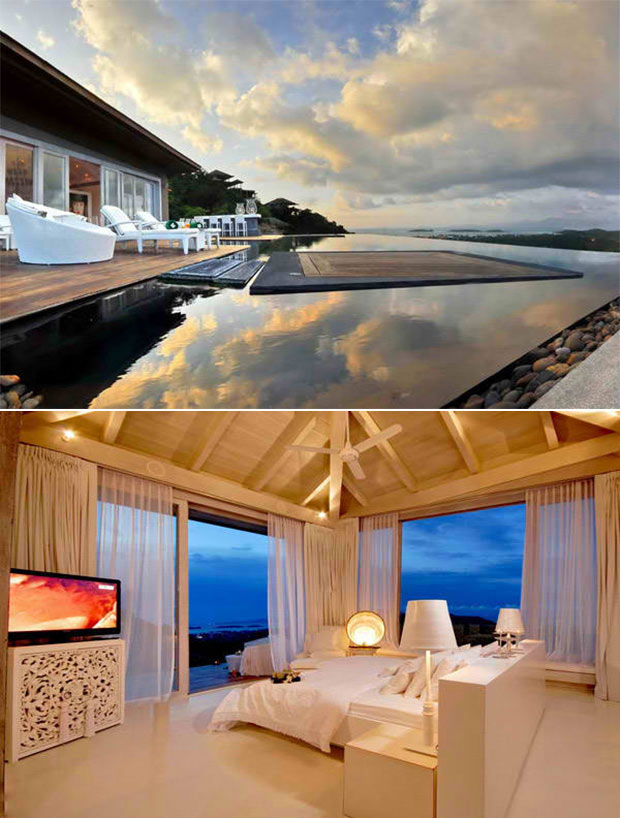 villamichaelasamui.com
We love how open and spacious this room looks.
14. Malimbu Cliff Villa
Malimbu Cliff Villa is located on Indonesia's Lombok Island. It has a modern design and a breathtaking outdoor scene while indoors, one can get a different level of relaxation.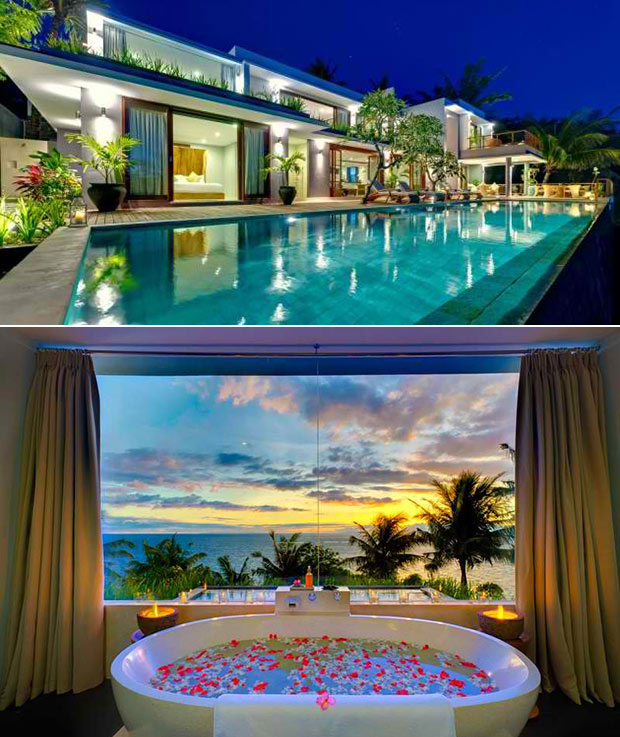 ebay.co.uk
We love how the designer has placed plants along the walls.
15. Alila Villas Uluwatu
A 14.4 hectare, three-bedroom contemporary villa in Bali, Indonesia is this Alila Villas Uluwatu that combines traditional Hindu-style and contemporary design.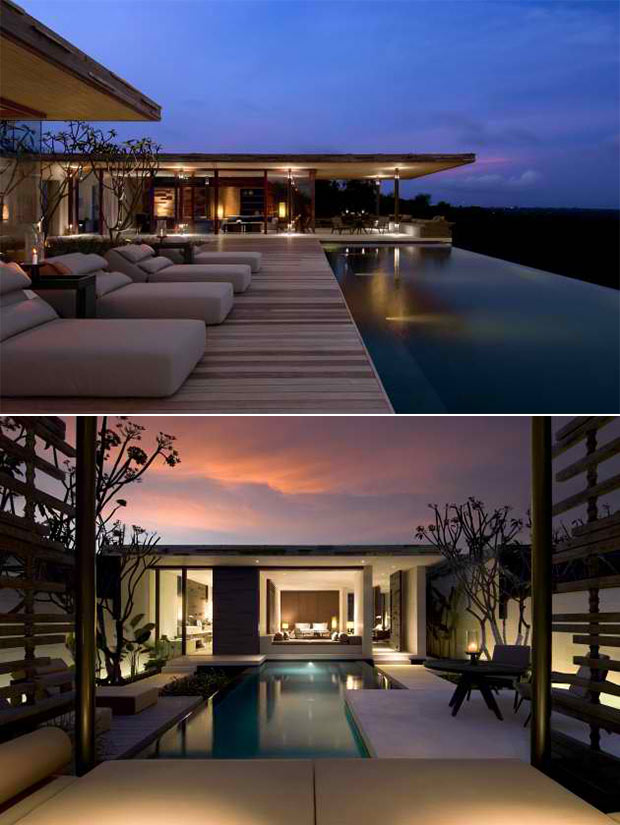 alilavillas.com
Whoever you spend time within dream villas like these, we are sure that you will have the time of your life!
So… What do you think? Are these dreamy enough for you?