Extraordinary Sink Design That You'll Wish You Have in Your Home
|
Are you looking for a unique sink design that you can use in your homes? We have some amazing ideas for you!
We are sure you got used to seeing the usual oval-shaped sinks or basins in your home or even in your friends home. There are also rectangular ones too.
A sink may be an item in the home that we are not so fond about. Well, hey, it is just a sink. What about it?
For most of us, this domestic item is something we merely use for some chores or for washing hands.
But what if you get a sink with a super unique design? Your guests will surely be amazed that you have.
And you will not hesitate when they feel the need to clean up on your basins.
For sure, you will hear them praise your sinks if you have one that is on this list of extraordinary sink designs!
1. Ammonite Sink Design
The Ammonite is a sink that is shaped as a fossilized ammonite. It is made from concrete and weighs 97 pounds! But you will enjoy seeing the water flow in a spinning motion down the drain.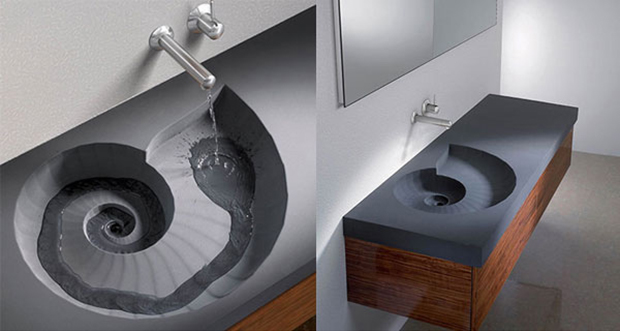 hightech-design-products.com
2. Poor Little Fish Sink
If you can't discipline yourself in washing your hands with too much water, the Poor Little Fish Sink will teach you that as the water goes down and would threaten the life of the fish. Cool fish aquarium, right?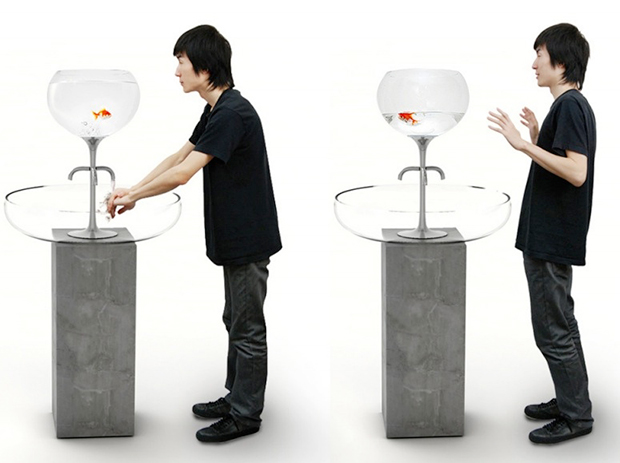 kononenkoid.com
4. Crystal Wash Basin
A transparent basin called the Crystal Wash Basin could be a modern addition to your bathroom.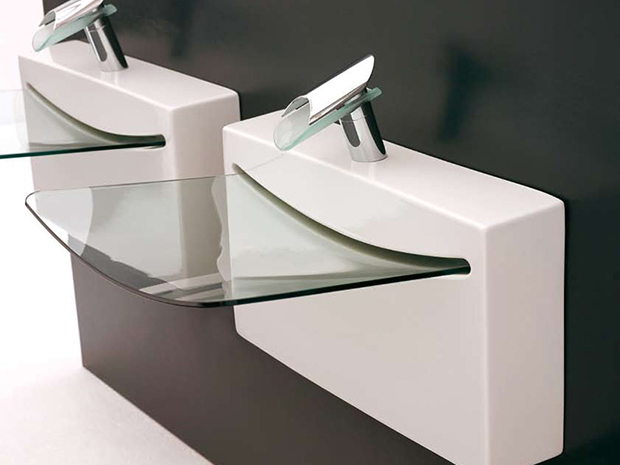 furnishism.com
5. Profile Smart 305 Round Front Plus
The Profile Smart 305 Round Front Plus is a toilet and wash basin in one. After using the toilet, you can wash your hands on the basin!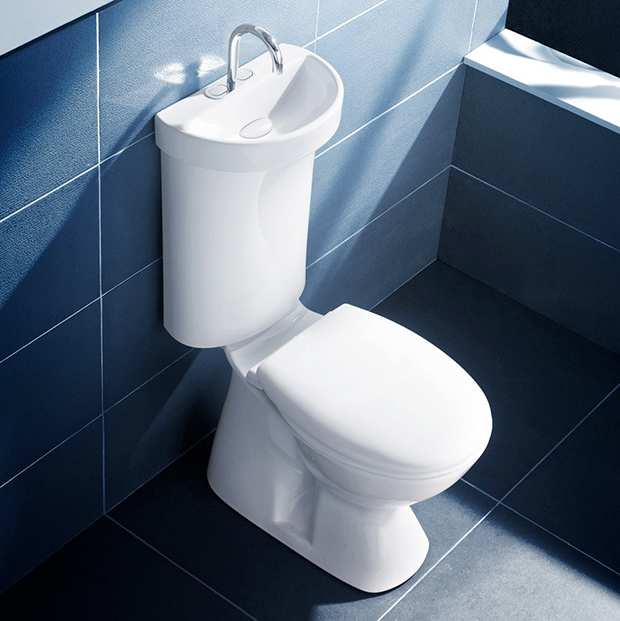 caromausa.com
6. Kalla Sink Design
Add some blossom like item in your bathroom with the Kalla. It is a single block of Cristal plant with a wavy design.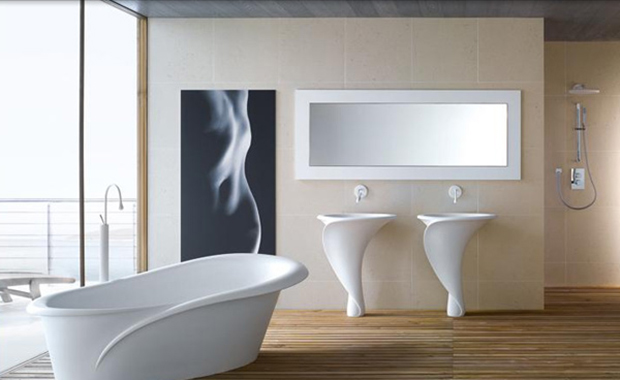 mastelladesign.it
7. Eaux Eaux
There is an integrated faucet for the Eaux Eaux that sends water to the sink.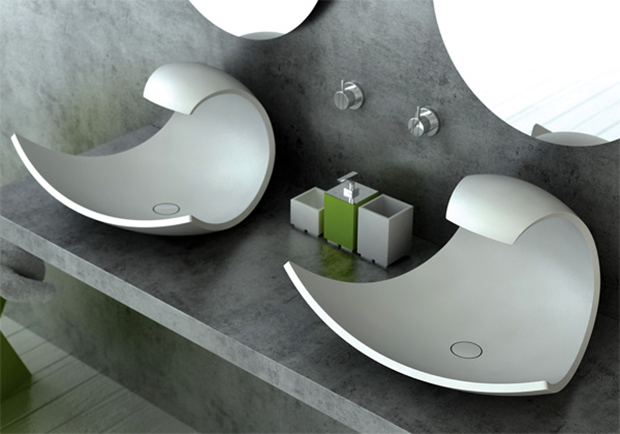 design-moderne.com
8. Wing
The Wing isn't just gorgeous but it has an extended plane that can be used as a vanity. Who wouldn't love this unique sink design?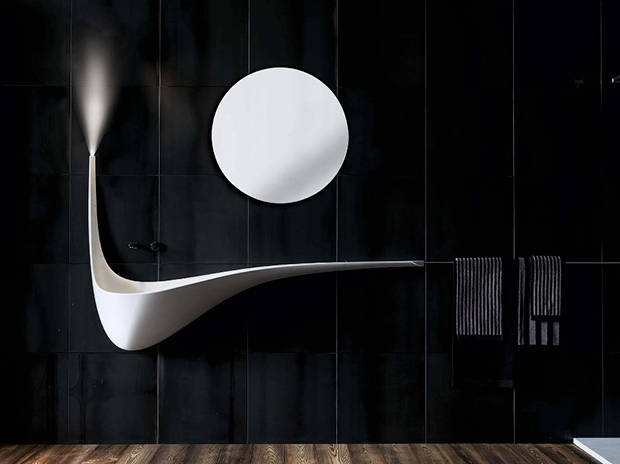 ldvc.net
9. Onda Omni Glass
Seldom would you see a plane sink just like the Onda Omni Glass that comes in various interesting colors! Worry not, the water won't go spilling on the floor.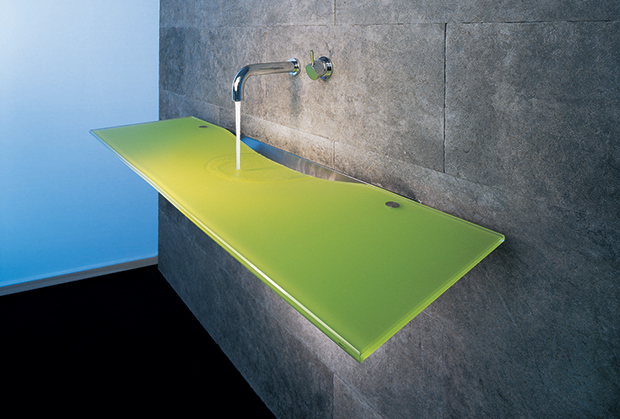 cargocollective.com
10. Philips Sink
This Philips Sink is an integrated chopping board and sink in one. Kitchen chores will surely be easy!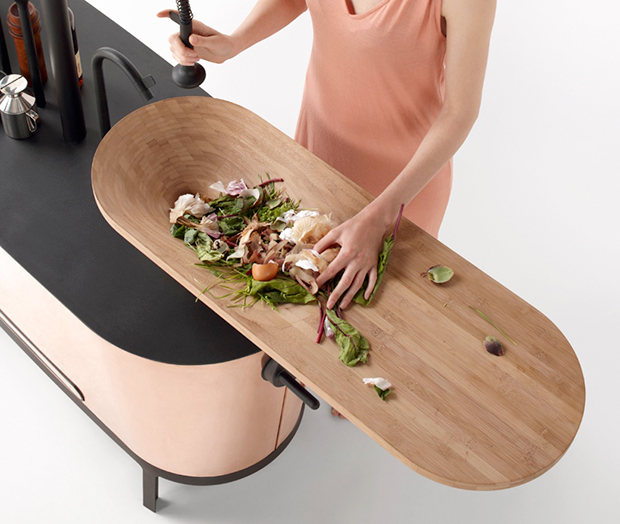 design.philips.com
11. Stalactites
Cave lovers will surely recognize the form of this sink named the Stalactites which is of course inspired by its name sake.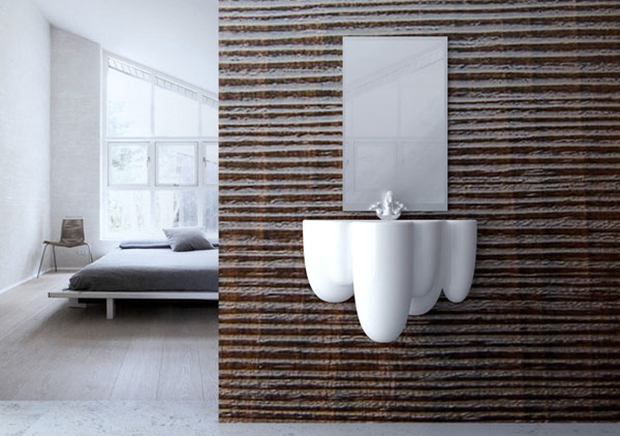 behance.net
12. Abisko
The Abisko has a rare beauty that one would surely try to wash his hand to see how the basin works!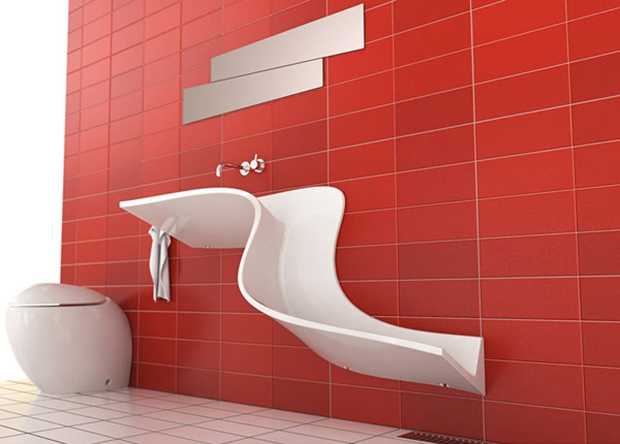 heumar.ee
13. Murano Glass Calla Black Gold Vessel Sink
This sink sure is an ultimate addition to your luxurious space! The Murano Glass Calla Black Gold Vessel Sink design has a beautiful design that combines luxury and function!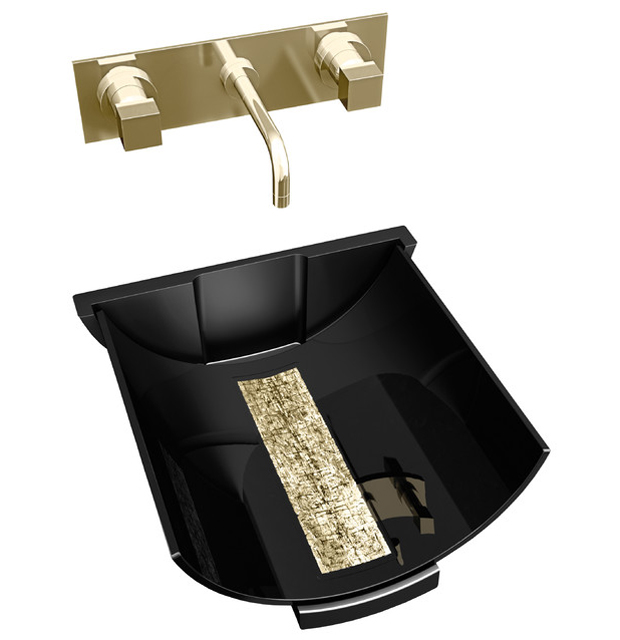 houzz.com
14. Loft
Bring in a soft touch to your home with the Loft sink that has soft curvy sink design.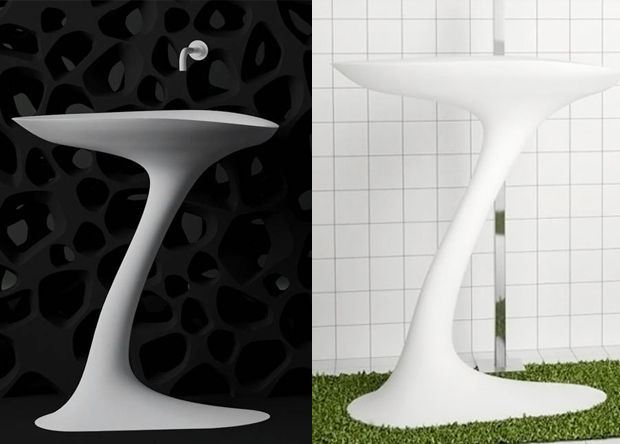 home-reviews.com
15. ArtCeram Sink
This ArtCeram Sink is shaped like a tall cup and has lovely silhouette design on it.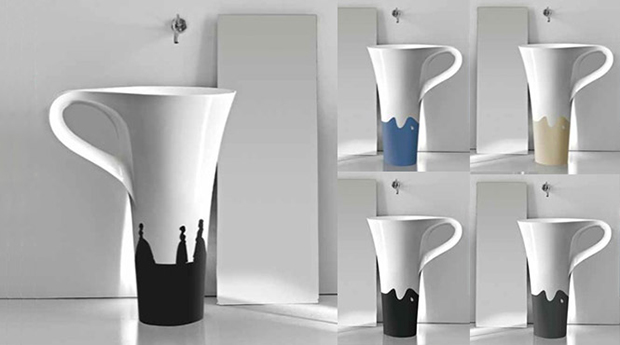 roca.com
17. Transparent Sink
This one is a cool Transparent Sink where you can see water running even under it!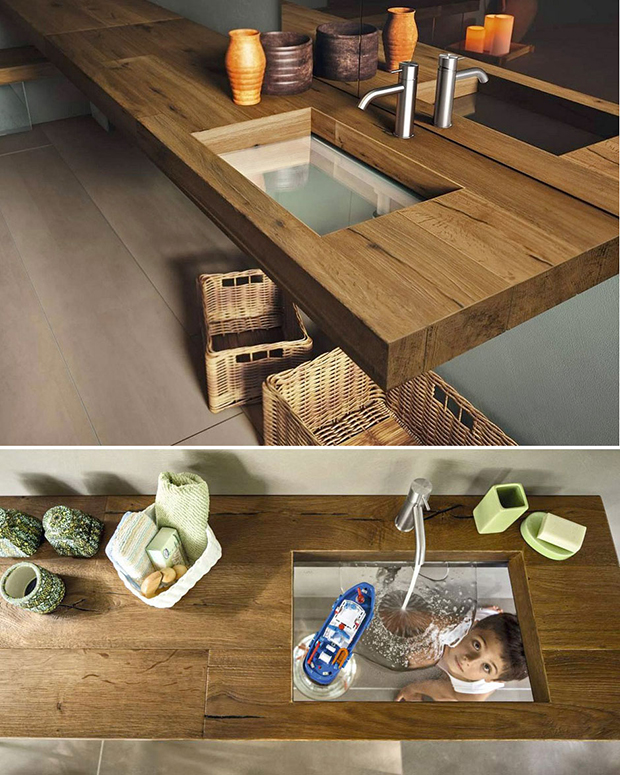 lago.it
18. Silenzio Sink of Antonio Lupi
Get some LED drama from the Silenzio Sink of Antonio Lupi. Isn't this a beauty?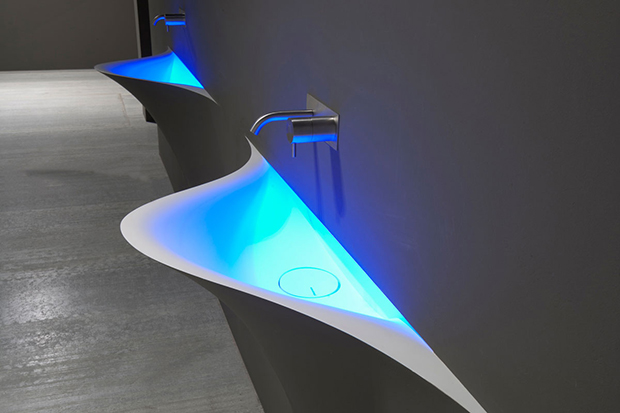 decobizz.com
19. Wire Sink
You'd look at the Wire Sink as a tall basket with intertwined base.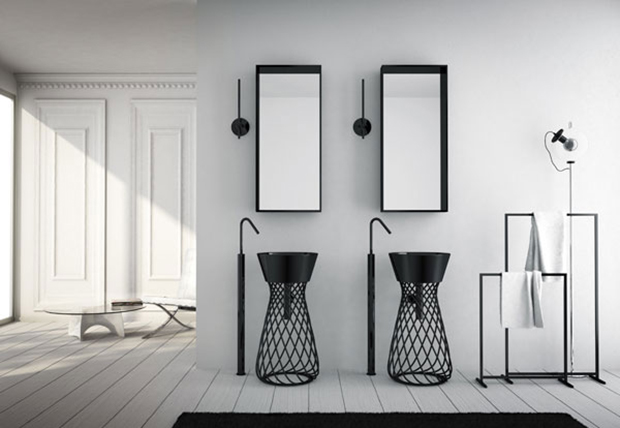 meneghellopaolelli.com
20. Mystic Bar Sink
If you want a luxurious looking sink, then the Mystic Bar Sink is the one for you! Perfect for house parties too!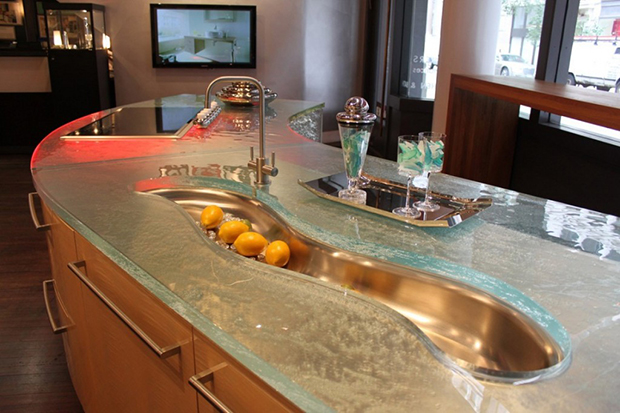 cphouston.com
21. Yellow and Red Rose sink
Who wouldn't fall in love with this Yellow and Red Rose sink? We are sure you will!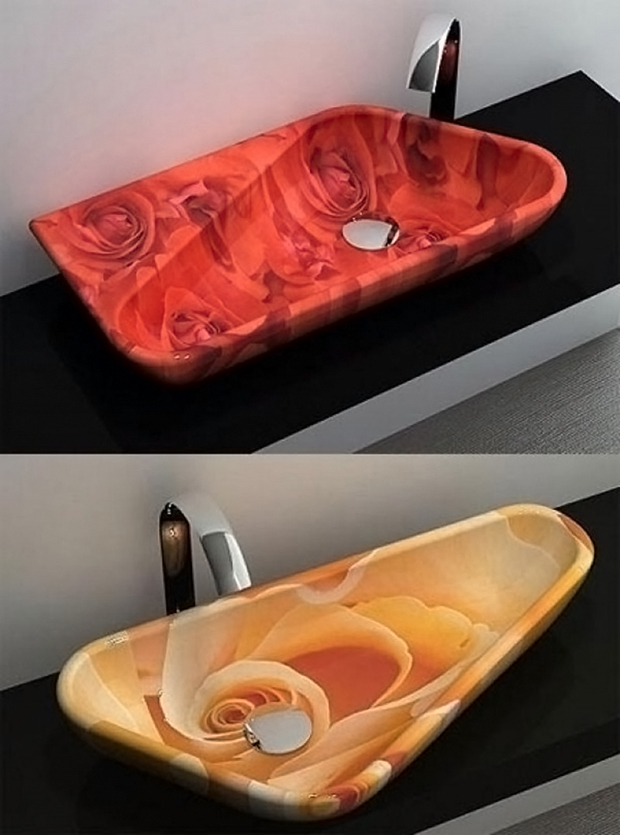 homesdir.net
22. River Washbasin
Have your own river in the house with this River Washbasin. Lovely, right?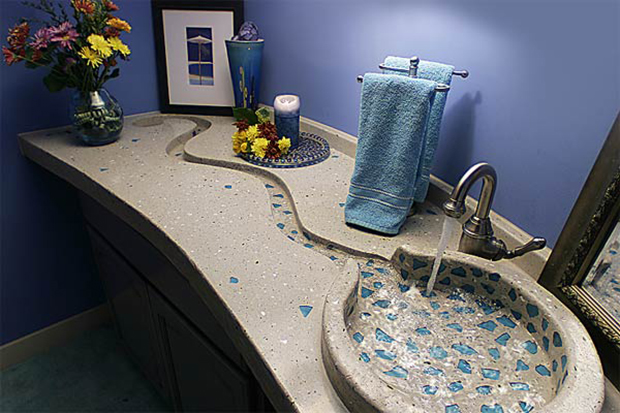 thestudentroom.co.uk
23. Lemon-Shaped Sink Design
You can also have a Lemon Shaped sink in your home too for a cute addition to your space.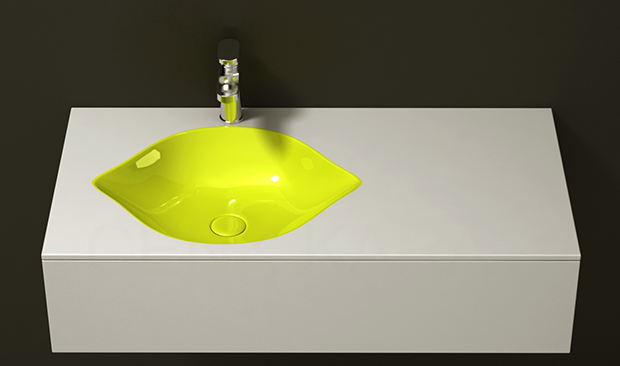 snnug.com
24. Pisyuar Sinks
At first look, I thought the Pisyuar Sinks were penguins but of course, they aren't. Just look at the colors!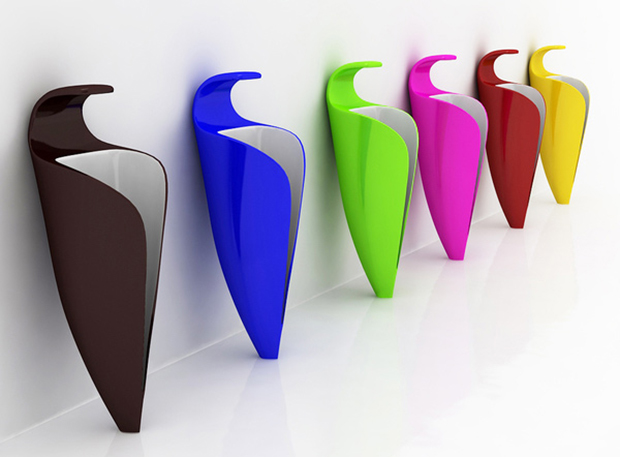 behance.net
25. Ebb Sink
You'll get to see a play of lines in the Ebb Sink that has an interesting modern design.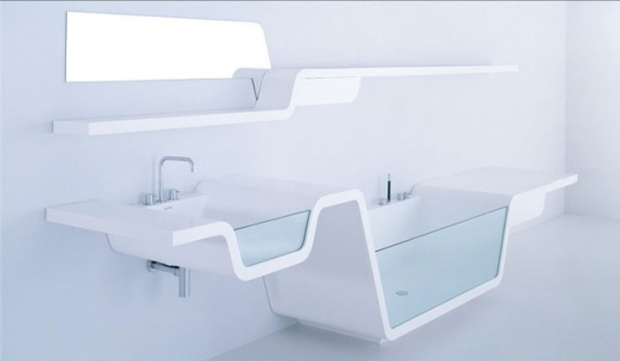 ustogether.eu
26. Artelinea
A free-form sink design of Artelinea that would add some artistic flare into your space.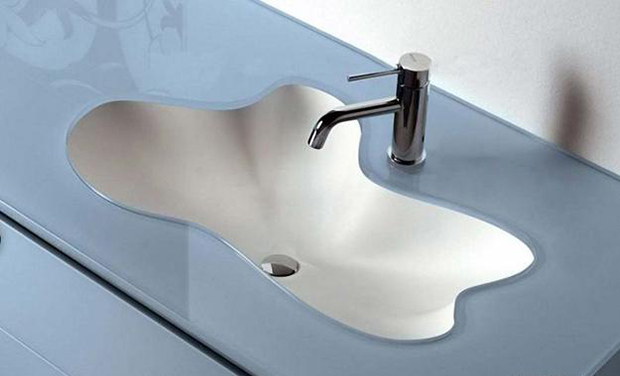 lushome.com
27. Mons Lavabo
Treat your kids with a bright colored sink called the Mons Lavabo. They are like monsters but they do look cute!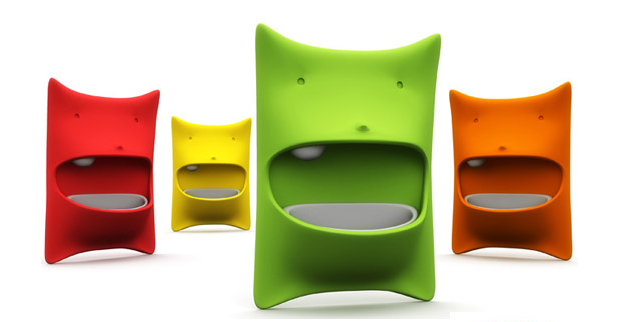 inhabitat.com
28. Loop Sink
This is the Loop Sink that is a basin with a drawer and a complementing shelf.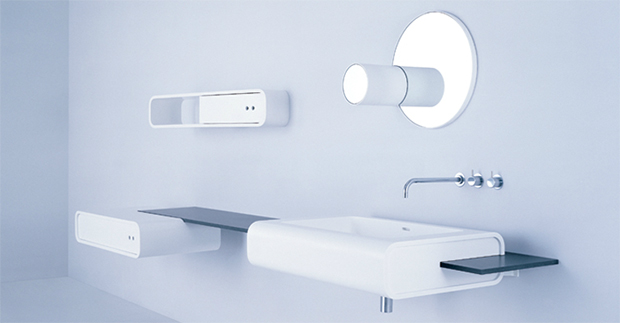 ustogether.eu
29. Living Kitchen Sink
What could be more hi-tech than the Living Kitchen Sink where you will just draw it on the wall and it would come out as a sink and faucet!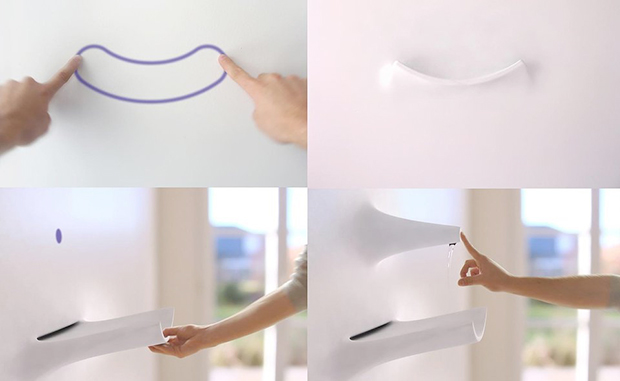 michaelharboun.com
30. Vaskeo Diamond Sink
Looking for a modern sink? This Vaskeo Diamond Sink will be a good option!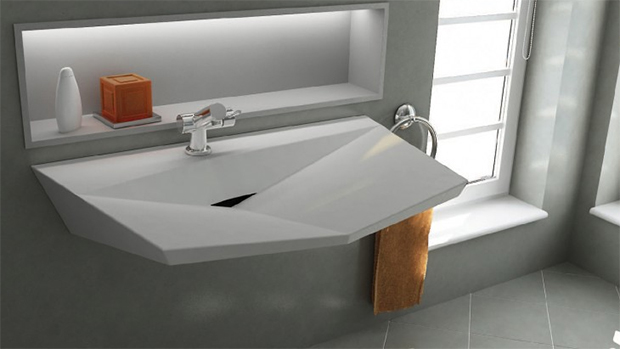 vaskeo.com
So, what can you say about these sink design? These look interesting and would be lovely features for the home.
Having these in your own house will make you feel proud of it. For sure, guests will be in awe upon seeing your sinks.
Now, can you tell me, which of the above sinks appeals to you the most?
Why don't you share this with your friends too and check if you like the same sink designs!