If You Think A Clock Is Nothing But Tick-tock. These 15 Kitchen Clocks Will Prove You Wrong.
I never expected that kitchen clocks can be so fun. For sure, you will not place it in the wrong spot in your house because it is fitted for the kitchen. You won't place a toast in the living room or a wok in the bedroom, would you?
Well, your kitchen's wall clock can go beyond the usual design with numbers and hands. It can look totally special. Once you see the clocks below, you will surely agree with me.
1. Every hour is like breakfast time in this Fried Egg Novelty Hanging Kitchen Cafe Wall Clock. Who would have thought that you can fry an egg and check the time all at once?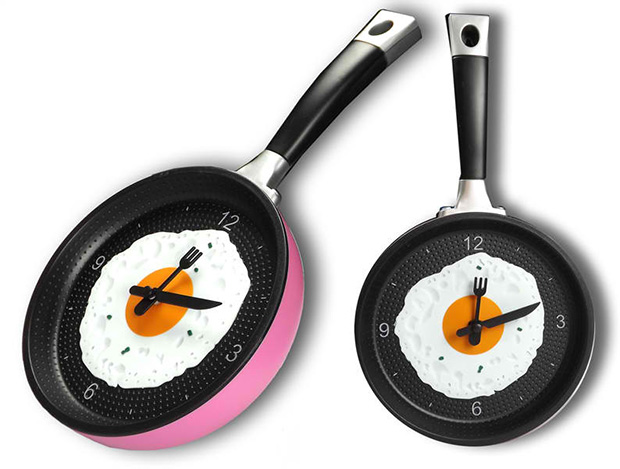 ebay.co.uk
2. Bring your utensils to the wall and turn it into something like this Red Utensil Flat Kitchen Wall Clock. Now, every minute means eating time!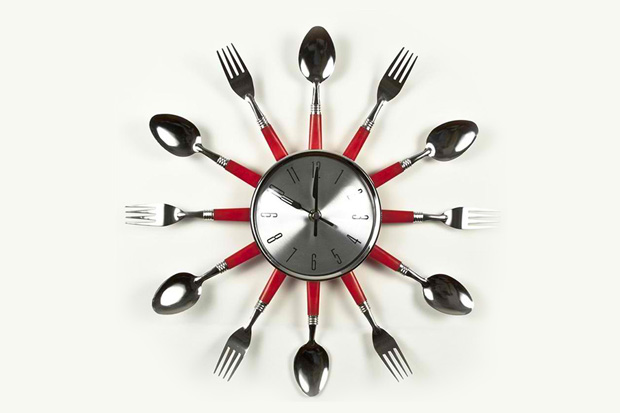 classichostess.com
3. Even if you don't have a crab on the table all the time, at least you can have it on the wall with this Crab Wall Clock.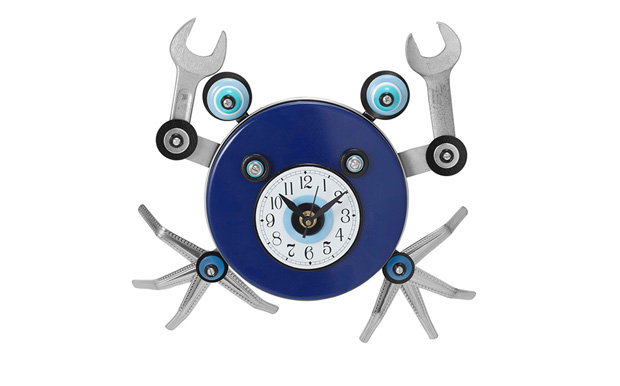 uncommongoods.com
4. Don't play with your kid's snack! I know you're not. This is just the Cookie Wall Clock!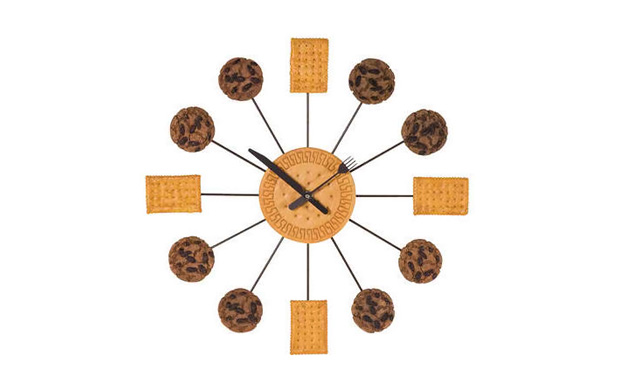 archiexpo.com
5. Whimsical Vintage Retro Style Red Mixer Clock will be a funky addition to your wall. You can leave it unplugged all the time. The clock will still work.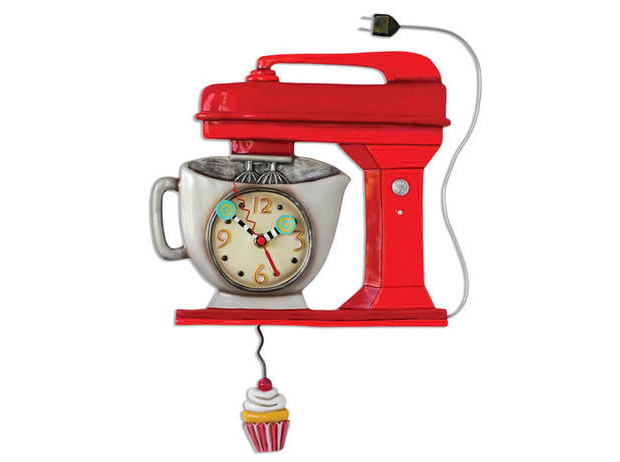 allendesignsstudio.com
6. Imagine to have a toast on the wall. It will appear like a prank or something. But you really can do that with this Toast Clock.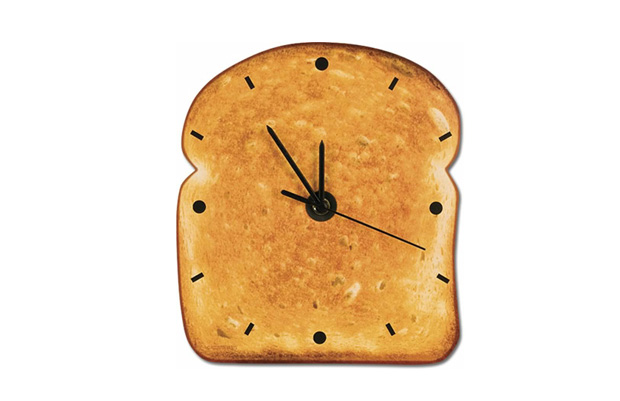 thisnext.com
7. Cracked Egg Kitchen Wall Clock will make you wanna cook egg every minute! But don't overdo it.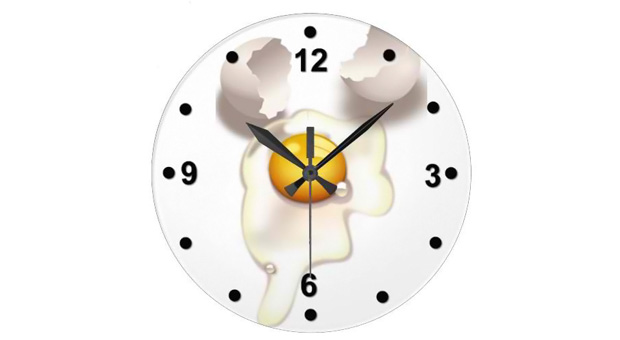 zazzle.com
8. This Chalkboard Clock will remind you of what you need to do on a certain time. This is perfect for busy/forgetful moms.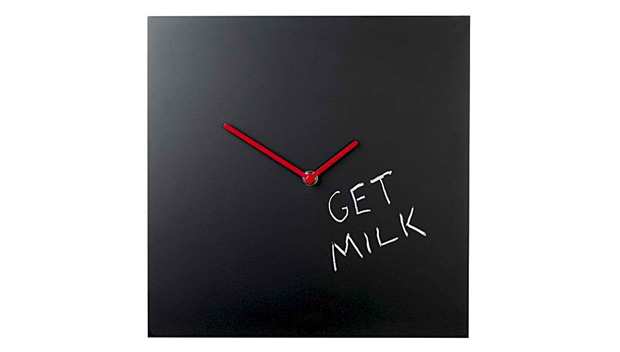 johnlewis.com
9. Knife Fork Spoon Originality clock comprised of kitchen tools that sure is perfect for the kitchen wall. This one comes in various colors.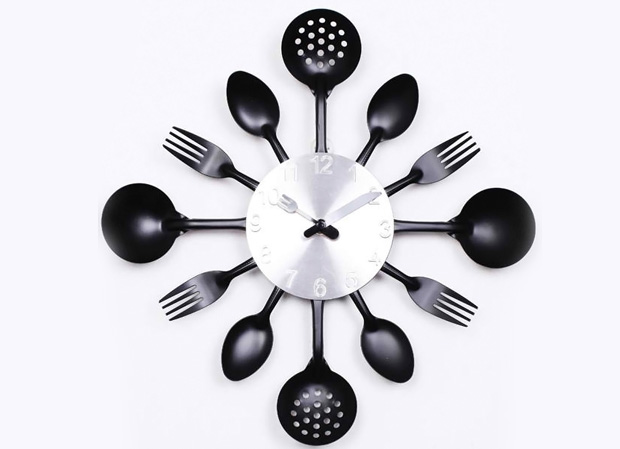 aliexpress.com
10. I think you can make one like this Time to Bake Clock. It sure is simple and is perfect even for those who don't bake.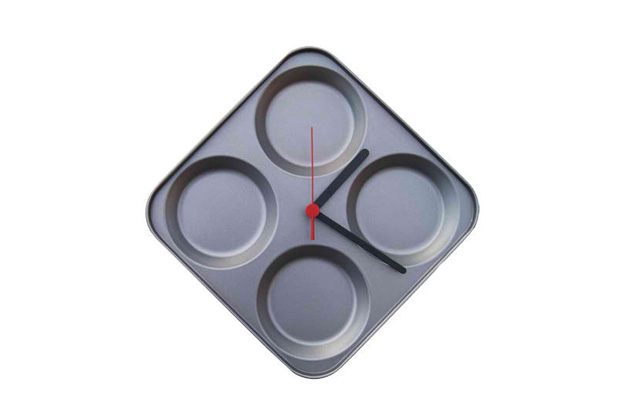 envo.com
11. Who would place a wok on the wall? Well, if you have this Wok Kitchen Wall Clock, you would.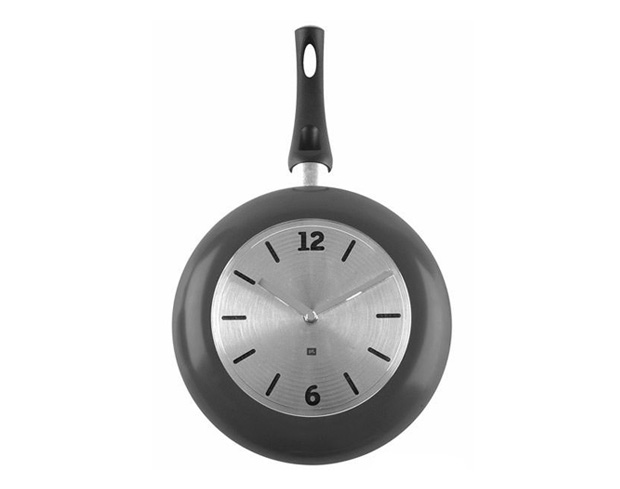 retroplanet.com
12. Coffee lovers will love this Coffee Cup Style Wall Clock. It is like you are sipping coffee every second of the day. But please don't.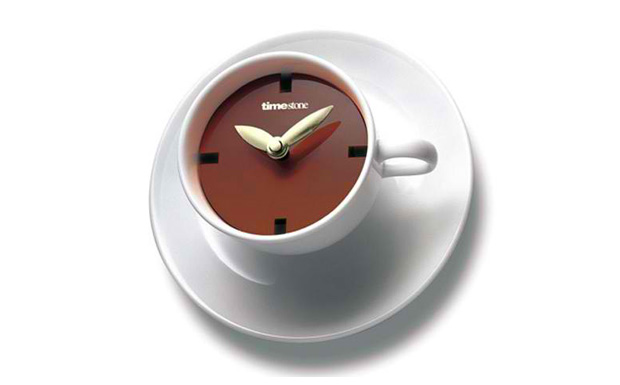 infmetry.com
13. Combine your two fave breakfast in this Novelty Kitchen Wall Clock Egg and Bacon.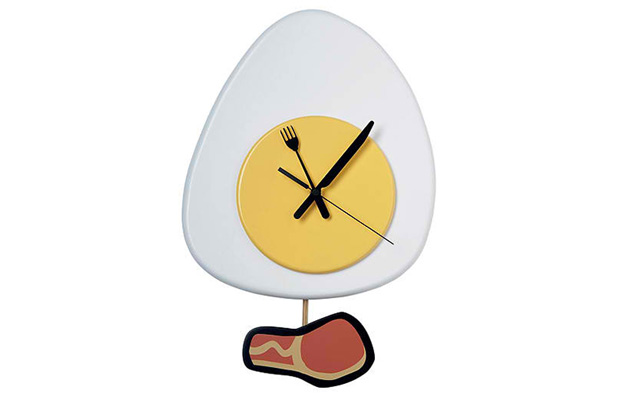 binbin.net
14. Every kid and pasta lover will surely like this Frying Pan Wall Hanging Kitchen Spaghetti Clock. This might even urge moms to cook spaghetti for the kiddos most of the time.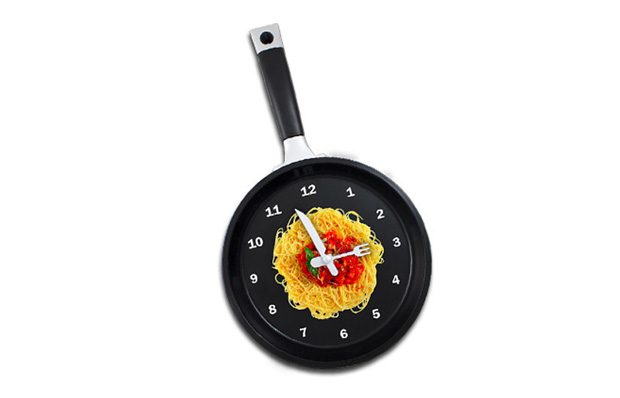 ebay.co.uk
15. Wall clock Teapot is made from recycled vinyl. If you are a coffee and music lover, then this is the best one for you.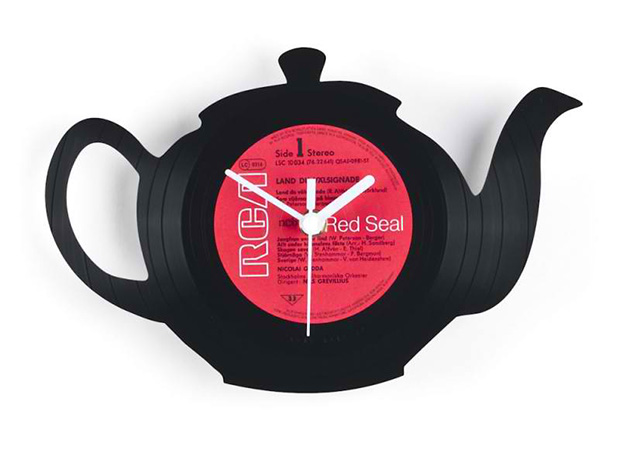 upstairs-shop.com
Told you so. Your kitchen will never be boring if you have these on the wall. Aside from telling time, these are also added decorations to your favorite part of the house. Anything can really look more interesting just with a little twist! Which is your favorite kitchen clock?
Don't forget to share this to your friends on Facebook.
FREE TRENDING HOMES IN YOUR INBOX!
Never miss any updates! Subscribe to our feed and we'll send you the latest trending homes right to your inbox daily! Join us Now!