When I Saw This House, These Words Escaped My Mouth: "OMG! It Is A Cloud!"
I did not expect that a house can actually be a cloud. No doubt, the homeowners were on cloud nine when they saw how their very home turned out to be. The curves that form the playful cloud design is just beautiful and very impressive.
The Cloud House is an addition and renovation to a double-fronted Edwardian house in Fitzroy North. This part of the house allows a sequence of distinct episodes in the interior which you will see in the images below. The craftsmanship of the house is really remarkable that you couldn't stop these words to escape from your mouth, "OMG! It is a cloud!"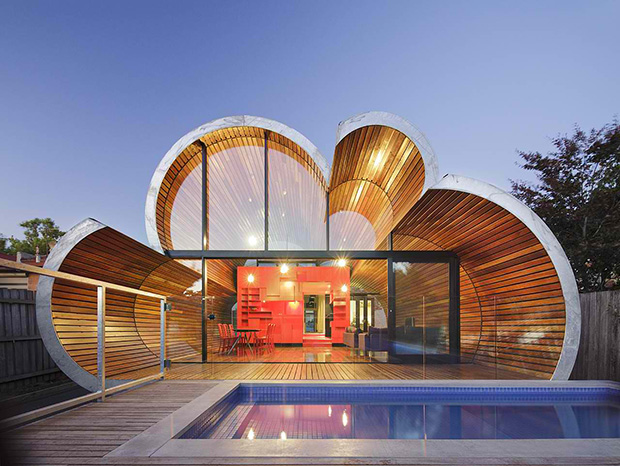 Sure, it is a cloud. This reminds us of the clouds that we used to scribble when we were still kids.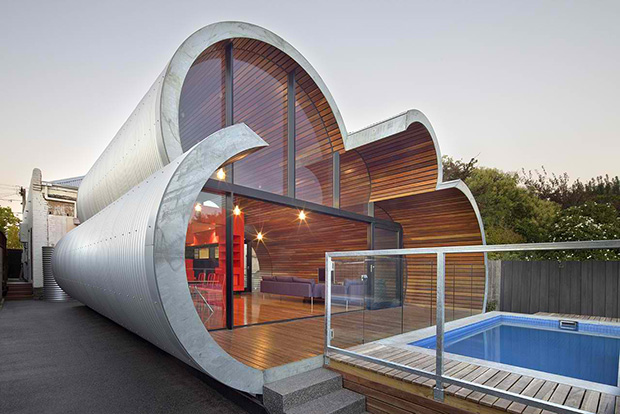 From the old Edwardian home, one will arrive to this cloud-shape extrusion which sure is one unexpected final space.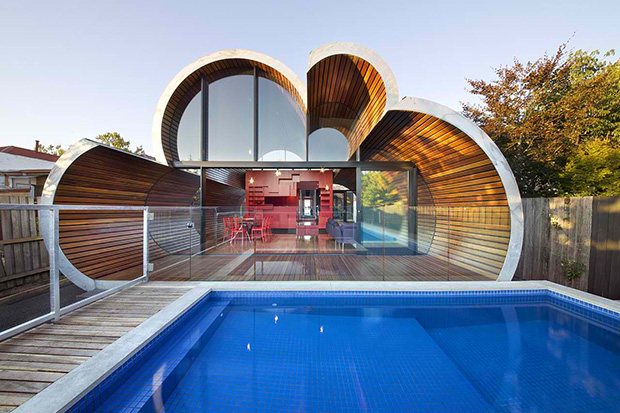 The look is playful yet its appeal is unequaled by any other home design because the idea of a cloud house is very much rare.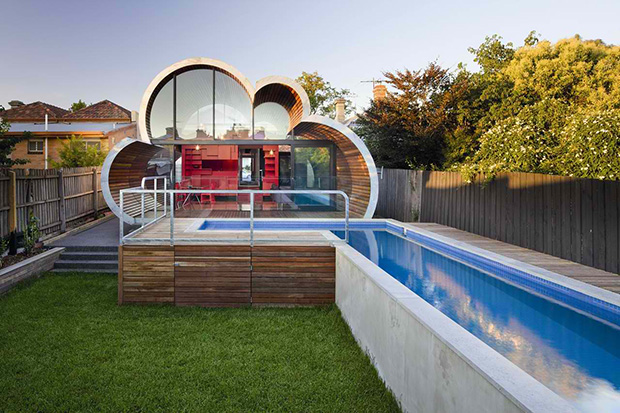 An L shaped pool grace the yard adding more cloud-9 elements to the area. I think you can even imagine like you are on the cloud and you will jump from it into the water!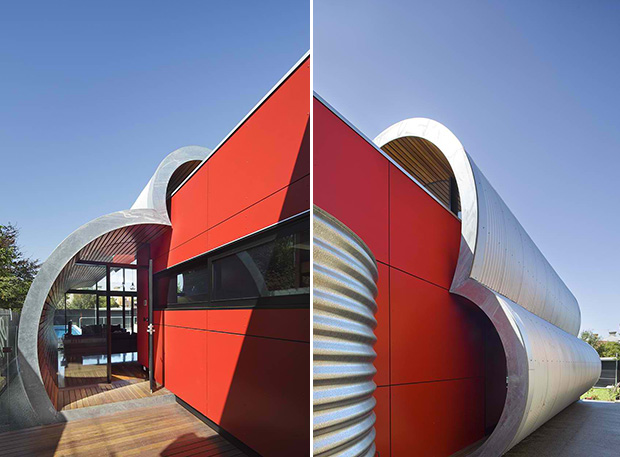 But of all the clouds, this is the sturdiest.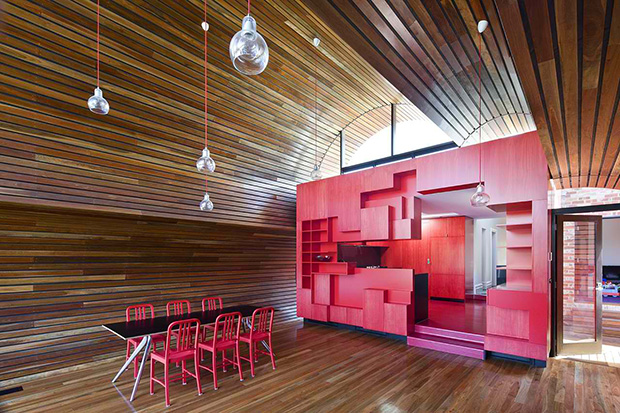 Sturdy but beautiful where family and friends can eat together under its curves.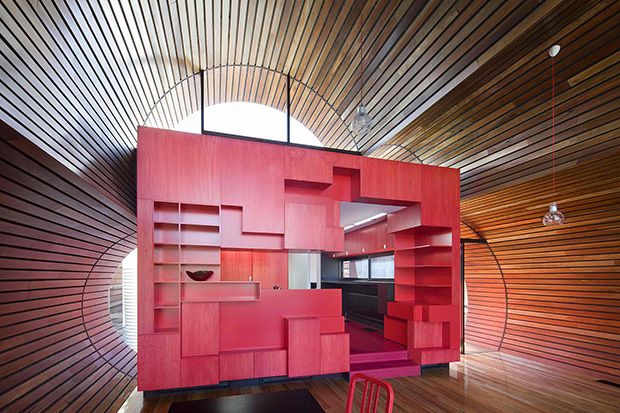 While marveling at the red cubic kitchen that is seemingly inserted in the cloud form.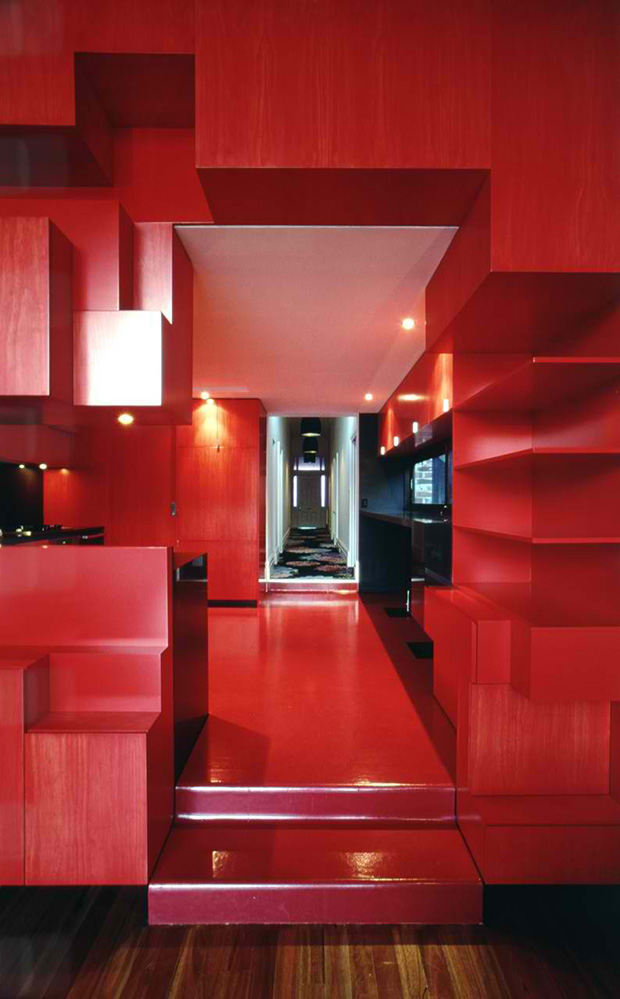 But as you take a closer look this red block, you will be amazed with what you will see for there is a hallway…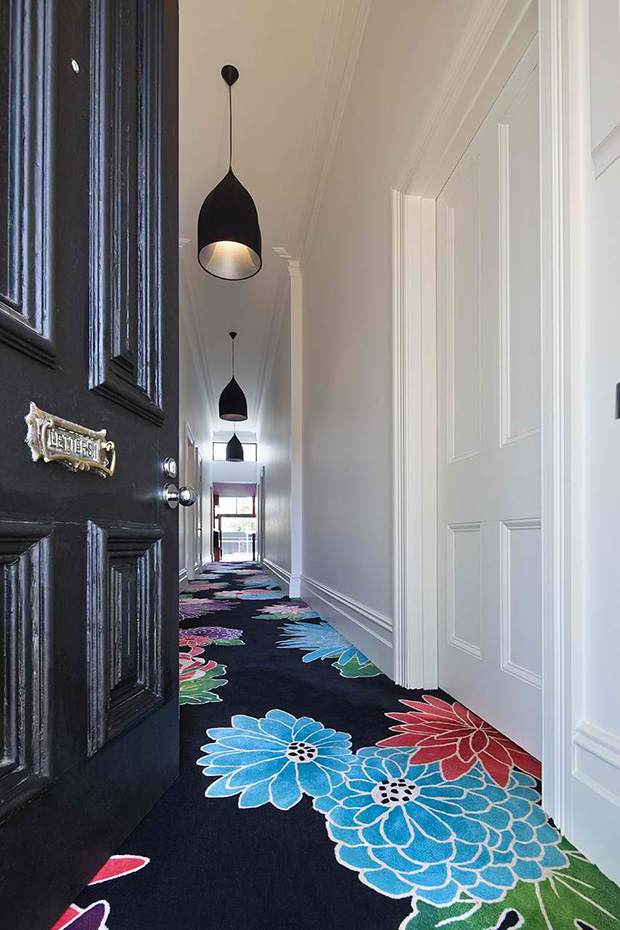 A hallway that is largely white in color, united by exotic floral hallway carpet…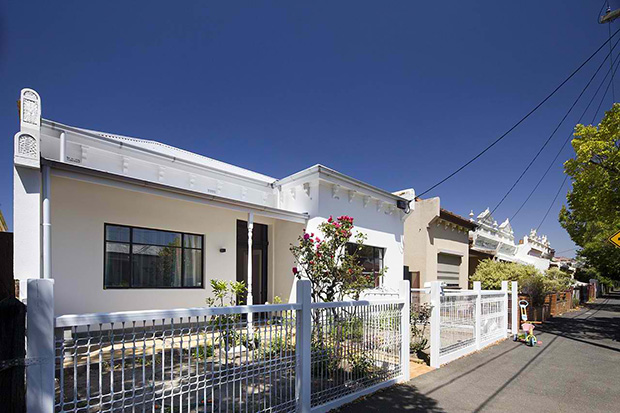 That leads to an Edwardian Facade. What? Honestly, I was kind of confused at first but then I realized that this is really the facade of the house. So anyone that comes will be surprised that a cloud house is at the back.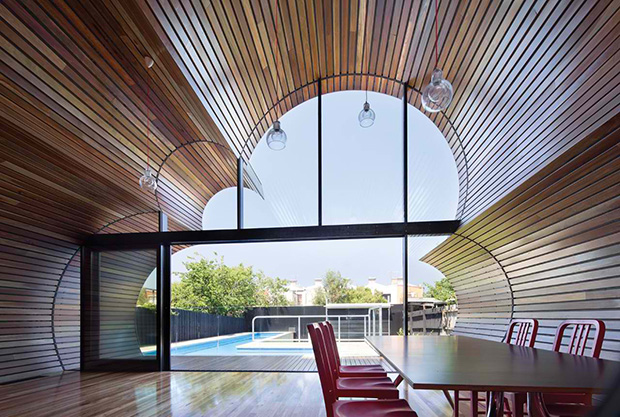 This cloud house and that Edwardian house is one whether you believe it or not.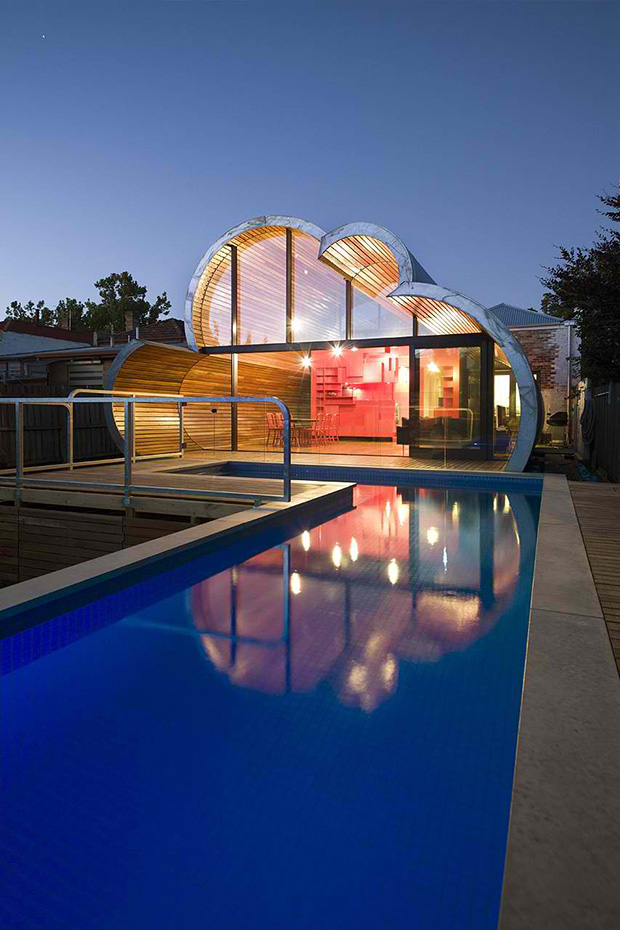 And this house is a cloud whether you believe it or not.
Because whether you believe it or not, this Cloud House by McBride Charles Ryan really exists and it was designed in a very distinct manner. The extrusion of the house is an essential contemporary barrel vault that adds more 3Dness to it. Oh yeah. This house would really bring us to the vast heavens to where the clouds are. But what will send you more to cloud-9 is the fact that this cloud house comes as a surprise behind another house and yes, it comes with a pool and a kitchen.
FREE TRENDING HOMES IN YOUR INBOX!
Never miss any updates! Subscribe to our feed and we'll send you the latest trending homes right to your inbox daily! Join us Now!