70 Amazing Modern Bedroom Designs You Can't Get Enough Of
|
Your bedroom is a place where you take a rest and relax. It's your own personal private space, a paradise, or a safe haven if you will. It's because of this that bedrooms are designed and personalized to fit one's comfort and personality.
You can incorporate your favorite colors, patterns, and materials in your room. The right and perfect organization so that natural light can come through or maximize the space you have available. There are simply many styles in interior designing that you could choose to be inspired with. But for this one, we'll take a look at modern bedroom designs.
Modern bedroom designs are almost always thought of to be stark and cold. Modern bedroom designs are about incorporating rich materials and the occasional pop of colors. Modern bedroom designs live on three main principles: simple, clean, and functional. It's often said that in modern designs, that "form follows function", hence, appearance is only secondary to function. This means that every piece of furniture or space is carefully selected for its main function, rather than its appearance.
How do you set up a modern bedroom?
There are times we need the hand of professionals to create something perfect and beautiful. But sometimes, you can do your own adjustments to give your room a little life. You can do it yourself to redecorate your room for a modern and fresh look.
Here are some easy tips and ideas for modern bedroom designs!
1. Use bright and neutral colors on the wall or in accessories. Pastel colors are have become the new neutral colors. They are a brilliant choice in modern bedroom designs. You can paint your walls with a pastel color or you could have it as an accent color to your bed linen to contrast with the white wall.
2. Create an open-plan bedroom. Remove some walls, creating an en suite space that is perfect for modern bedroom designs.
3. Allow more natural light into the room. Lots of modern bedroom designs involve large windows. But if that's not the case in your room, you can work by removing fussy window dressings or curtains, and go simpler with plain drapes or wooden Venetian blinds.
4. Natural materials as aesthetics. You can create a more modern look by incorporating natural materials such as wood into your room.
5. Add subtle accent hues. You don't always need to stick with whites and pastels. You can add in some subtle accent hues like a throw pillow with a really interesting pattern. But keep it to a minimum to keep the modern look you want to get.
6. Keep it simple. This is one of the main principles of modern bedroom designs. It's not just about minimalism, but it's about reducing clutter in the room. Keep away from numerous small accessories, focusing more on large items that have a presence and are functional.
7. Consider adding a feature wall. A modern design motif is having three walls of your room painted and a statement wallpaper for the fourth one. Try to maintain the neutral color palette you have in choosing the wallpaper.
8. Integrate lighting. Modern bedrooms are completed with spectacular lighting. There are lots of things you can try like mounting a lamp directly to your headboard.
9. Add some cozy textiles. Comfort and coziness are just as important in modern bedroom designs. So, incorporate some lush textiles like deep-pile rugs, faux fur throw pillows, and such.
Which color is best for bedroom?
The color palette of your bedroom dictates the ambiance and environment of the room. Colors can also help in the illusion of having a bigger room. Ideally, the colors you choose to have incorporated in your room would fit with the theme you have in mind for your room. As stated above, lately, in modern bedroom designs, bright and neutral colors are the trend.
But you can try applying color psychology when it comes to picking out the best colors for your bedroom. It's said that primary colors are less conducive to sleep than more toned-down shades. Dark colors make a room feel cozy, neutral and muted ones give a calming feeling, and bright colors boost your mood.
Modern Bedroom Designs for Inspiration
Now, here are our picks of some amazing modern bedroom designs to inspire you!
Northwest Modern in Central Oregon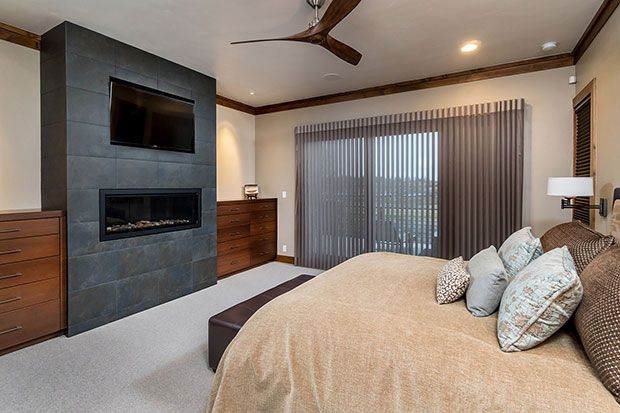 Patty Jones Design
Starting off our modern bedroom designs picks is this one! First, let's point out the choice of using blinds. Also, notice the subtle accent hues in the throw pillows.
Minimalist Modern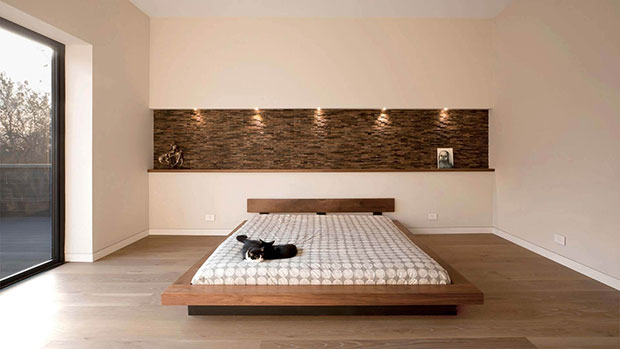 HAUS
A very minimalist modern bedroom. The bedsheets bring some life with its pattern.
City Professional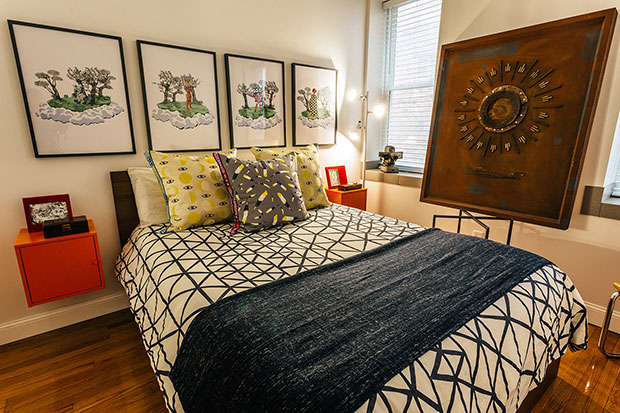 Nistenhaus
This room brings in some brightness with the coolly patterned pillows and bedsheet. To complete a modern bedroom design look, you can even add some modern art accessory into the room.
Lakeside Modern Lounge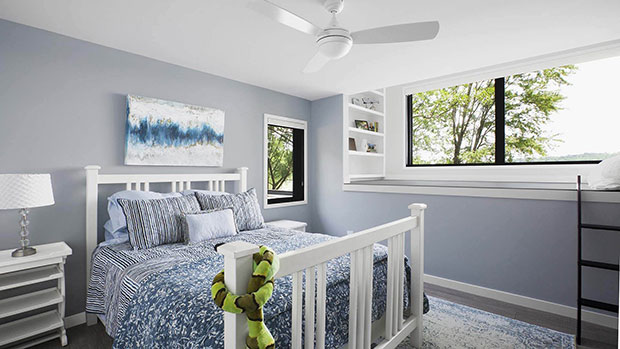 HAUS
The blue-grey color of the walls bring in a calming and relaxing atmosphere. This even more emphasized with the muted blues in the linens and white accents around the room.
Wildwood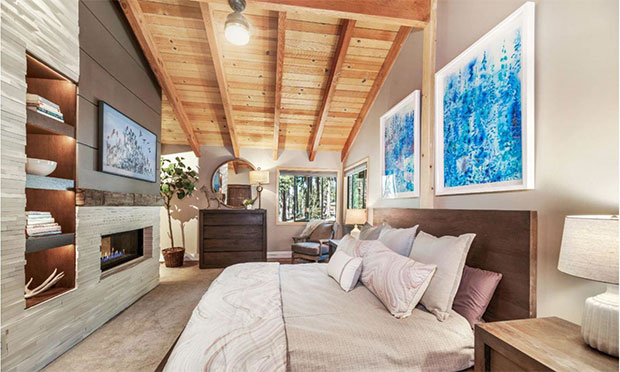 Talie Jane Interiors
The room furnishings are clean and chic. But the accent hues give it more personality. The modern paintings are a nice touch to the room.
New Modern House 1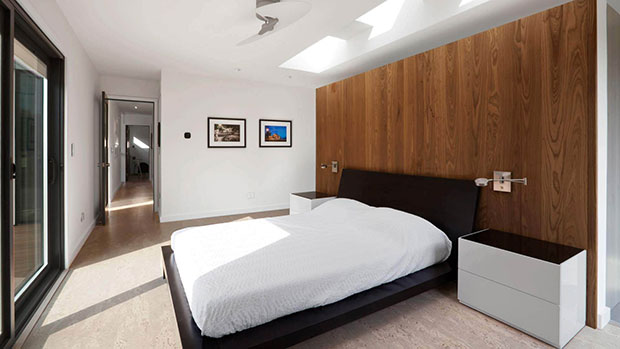 HAUS
One of the simpler yet sophisticated modern bedroom designs. It's void of any unnecessary accessories and props just to fill-up space.
Urban Modern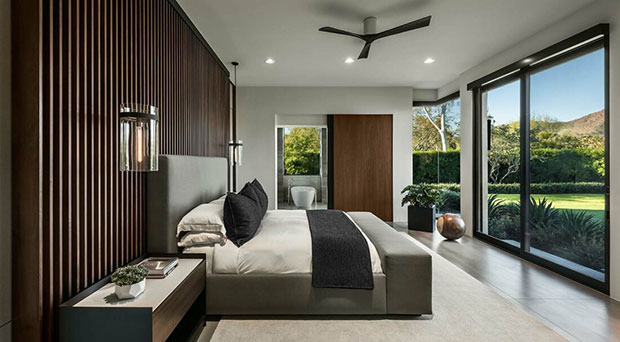 Drewett Works
If you're wondering what urban modern bedroom designs may look like, look no further! Notice though the minor accessories in the room.
Upper Brookville Residence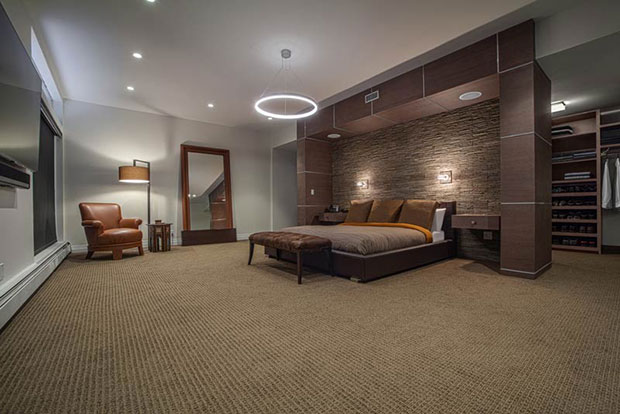 Diversified Design Associates, P.C.
This modern bedroom has truly maximized its space by smartly and efficiently arranged and planned out the room with the furnishings and all.
Brookville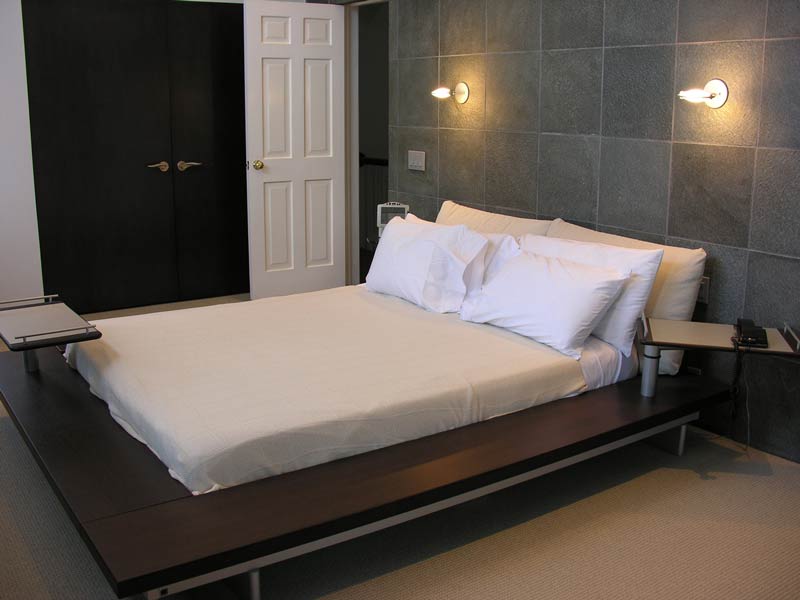 Diversified Design Associates, P.C.
The bed framework design definitely keeps up with the modern bedroom designs aesthetics. Another note-worthy detail is the wall tile choice by the headboard.
Renovation on Fort Pond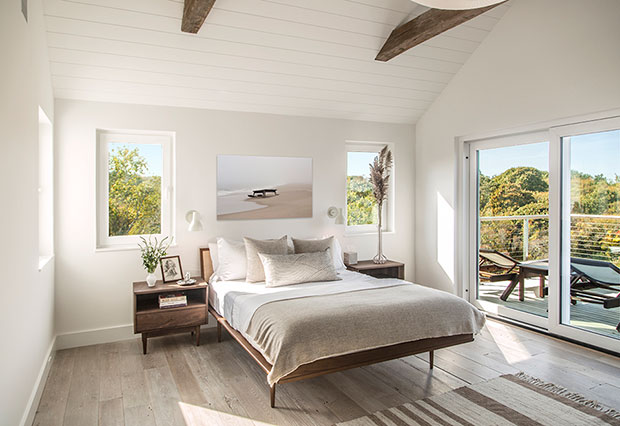 Laura Michaels Design
With the windows and the huge sliding glass door, the white walls only add more into the natural brightness of the room. The natural wood material of the bed and nightstands bring in that cozy vibes.
Stonegate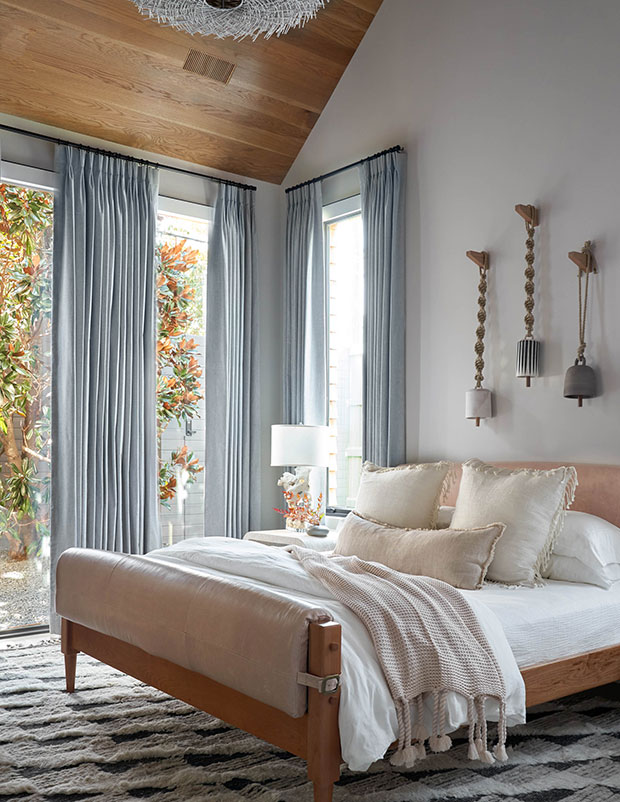 Coats Homes
This modern bedroom is quite simple but cozy. The tassel accessories is a nice touch and it's an even more interesting addition because of the tasseled pillows.
Lindenwood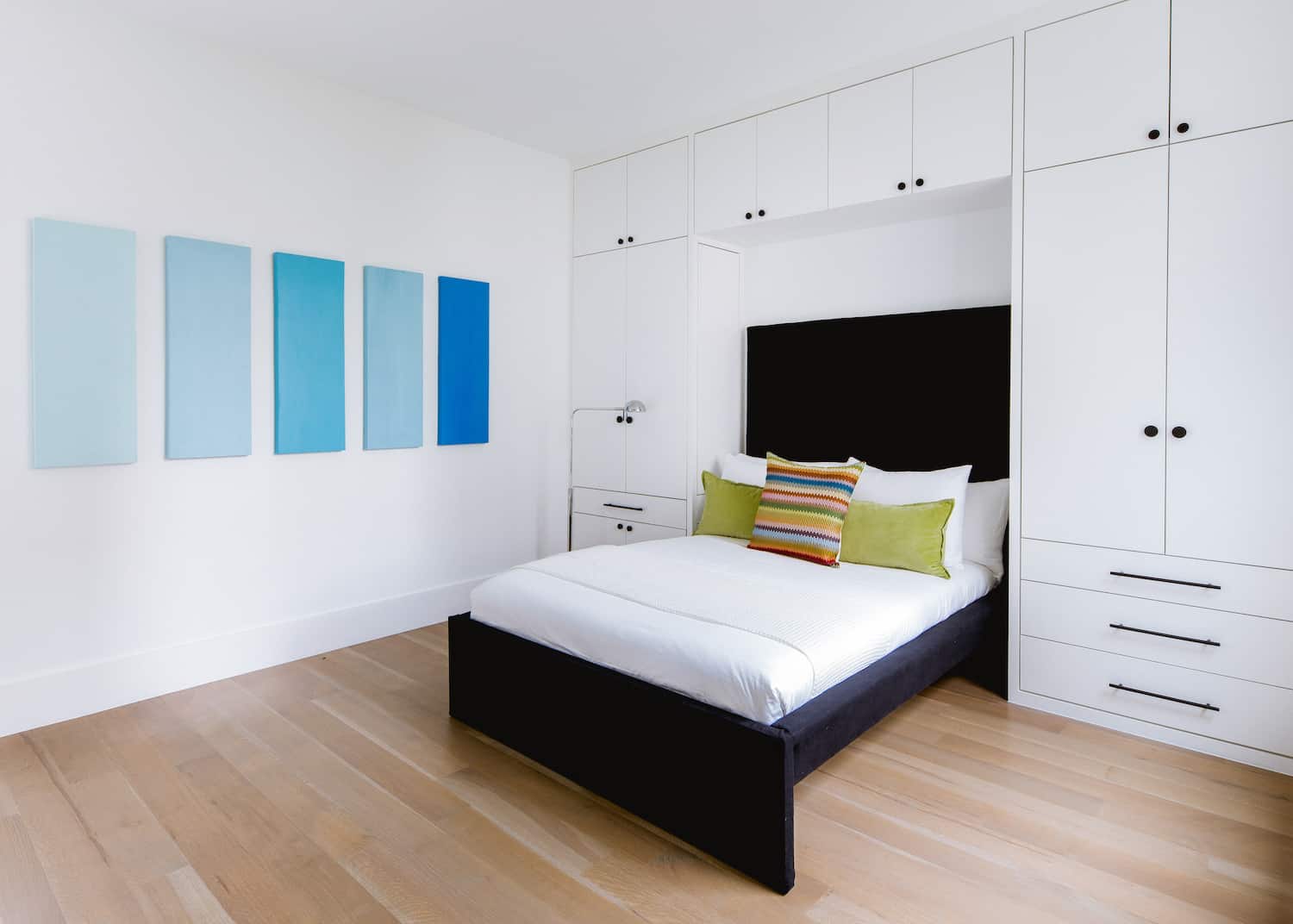 Coats Homes
The black bed frame is a startling stark contrast to the white walls and cabinetry. But it only adds into its modern aesthetic beauty.
Caruth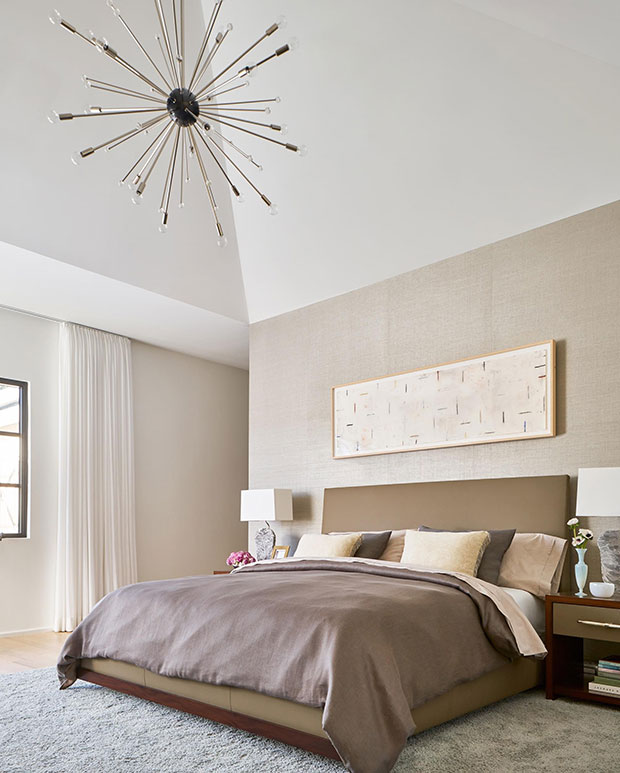 Coats Homes
The warm, neutral earthy colors immediately give that sense of warmth and coziness. It's even more emphasized with the muted pastel colors of the pillows on the bed.
Red Mountain Residence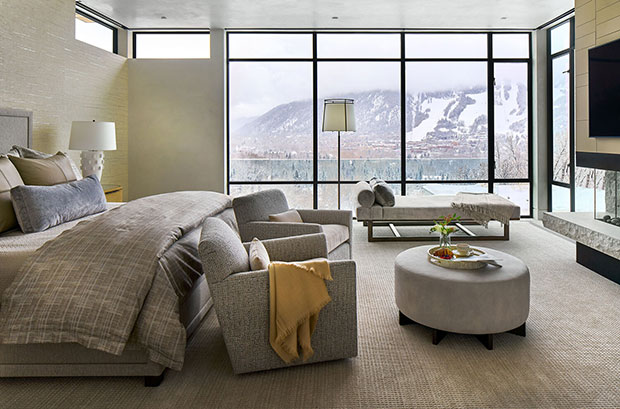 POSS Architecture + Planning and Interior Design
This is one of those modern bedroom designs with luxurious feel to it. The grey color palette allow for the bright accent hues to catch anyone's eye.
Hawthorne House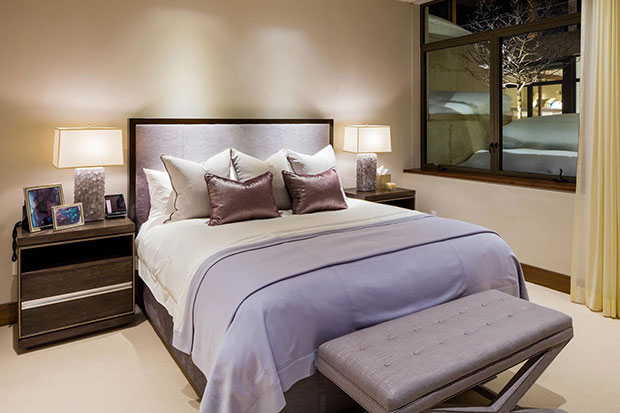 POSS Architecture + Planning and Interior Design
The muted neutral walls give a good contrast to the blue and purple shade of the bed linens. Despite the simplicity, these colors make the room look even more luxurious than it is.
Sunset Ridge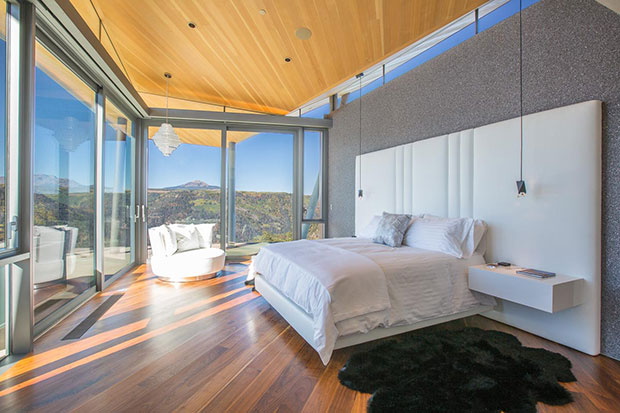 POSS Architecture + Planning and Interior Design
The plain white furnishing stands out against the grey wall and wooden flooring. And with the large windows, it makes the room look even bigger. Also, take note of the cozy faux fur rug.
West 67th Street Residence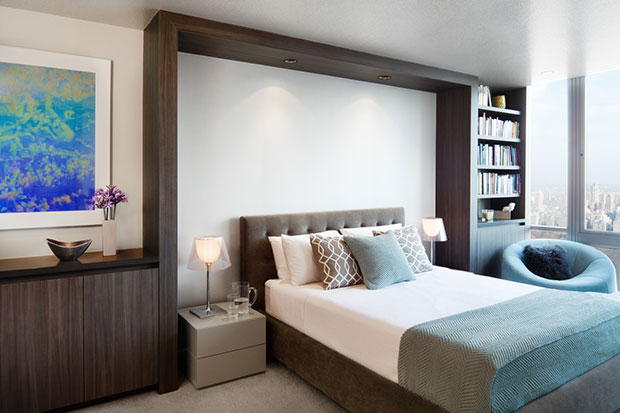 Alexander Butler | Design Services, LLC
When it comes to modern bedroom designs, too striking patterns and colors must be limited and subtle. This room perfectly encapsulates that with the blue-grey cushion seat and linen, and the patterned throw pillows.
Snowmass Condo Remodel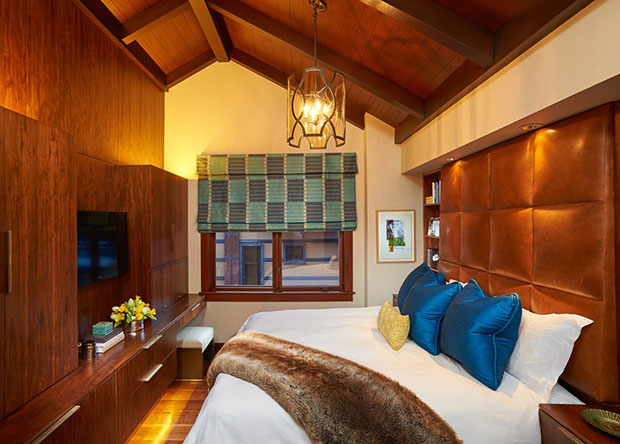 POSS Architecture + Planning and Interior Design
This modern bedroom truly maximizes the positive effect of the natural wood look, complementing it with brown furnishing and neutral colors. But pay attention to how they added the velvety blue pillows into the mix.
Parson Boulevard Residence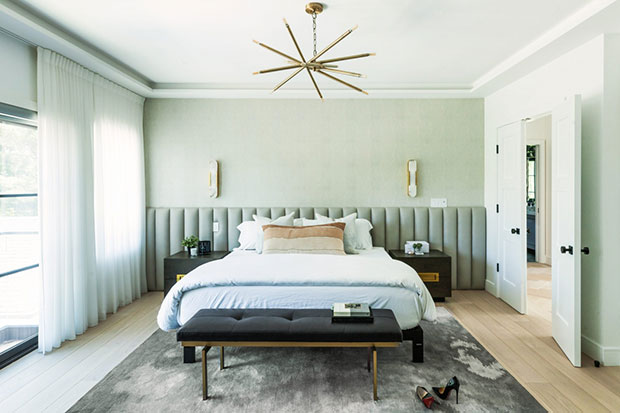 JSE Interior Design
This is one of those modern bedroom designs that follows the tip of having a feature wall. The feature wall itself perfectly complements the headboard and the rug. The thing to point out that's seemingly out of place is the warm-toned pillow right in the middle of the bed.
West 76th Street Residence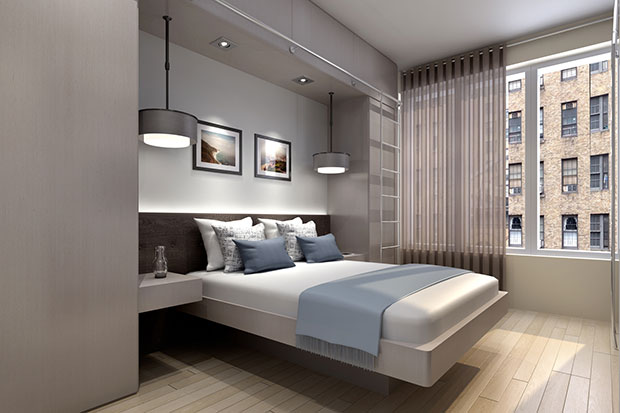 Alexander Butler | Design Services, LLC
This is one of the more chic modern bedroom designs. With the limited space, they smartly built the closet to frame the bed. Also the muted blue accents perfectly matches with the warm, neutral colors.
West Village Apartment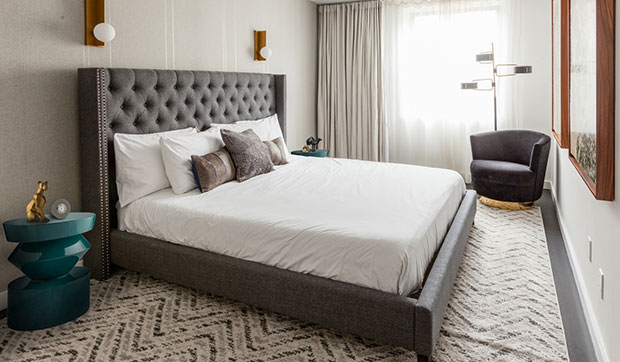 JSE Interior Design
The grey and white color palette of the room only makes the glossy green nightstand stand out. But take note of how this room has a feature wall and pretty rug to keep that modern look.
Lawrence St. Residence


Design Platform
The small room is enough to create this beautiful modern aesthetic. The most attracting detail would be the mounted lamp.
Williamsburg Carriage House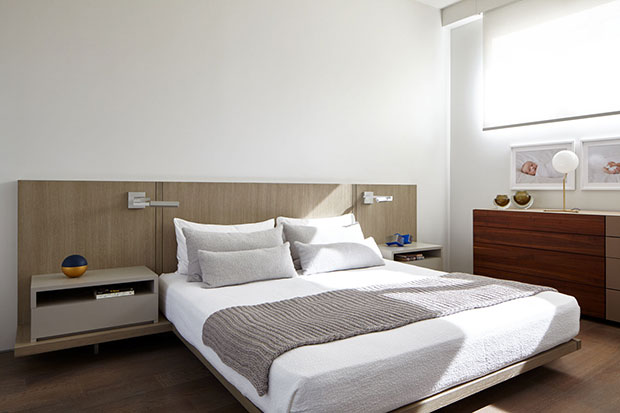 Sergio Mercado Design
Such a chic and uncluttered modern bedroom. The warm, neutral colors are just enough to complement the room organization for a much better ambience.
Upstate New York House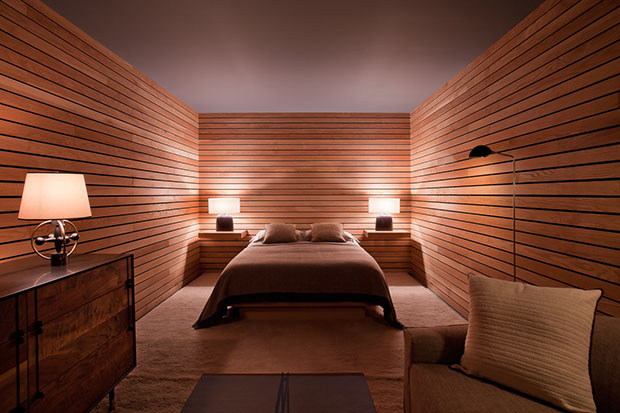 Sergio Mercado Design
This room uses much warm, earthy colors. It's quite the novel modern bedroom design but has the unique room ambience.
Tenafly Residence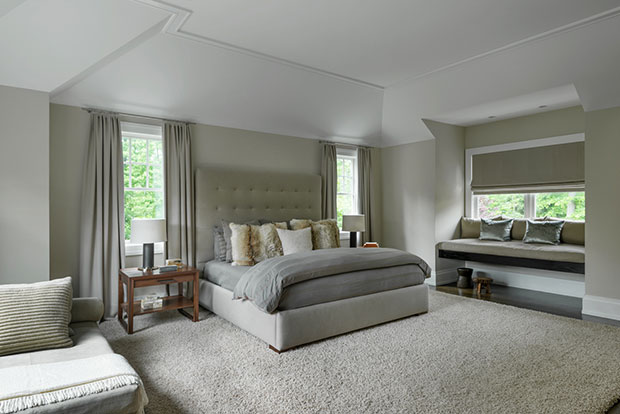 Sergio Mercado Design
The grey color theme gives off a cool and relaxing atmosphere into the room. It's also good to notice the faux fur pillows subtly adorning the bed.
Wilderness Ridge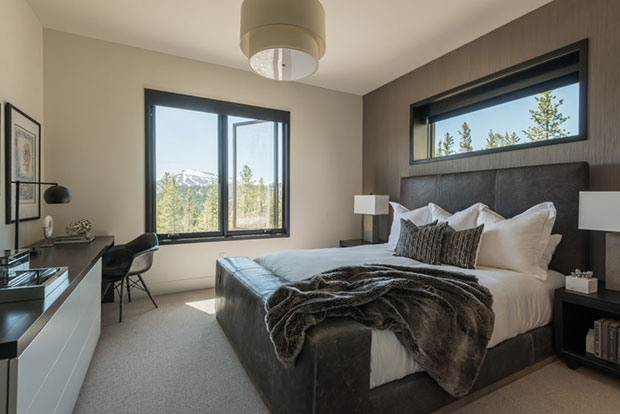 Teton Heritage Builders
The color combination brings in a warm, sophisticated feeling to the room.
Modern Beach House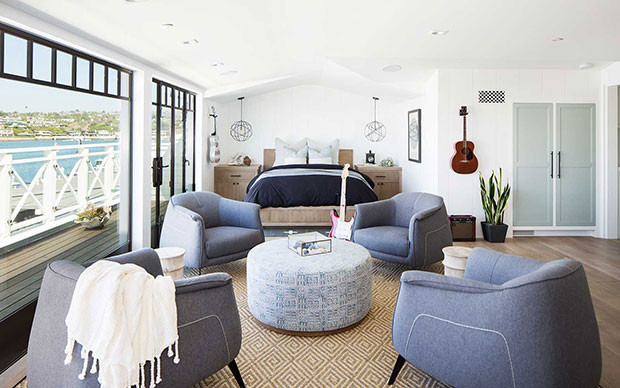 Patterson Custom Homes
A modern bedroom design fitting for a modern beach house. The serene blue color palette is just perfect for the home's theme.
Orrington Modern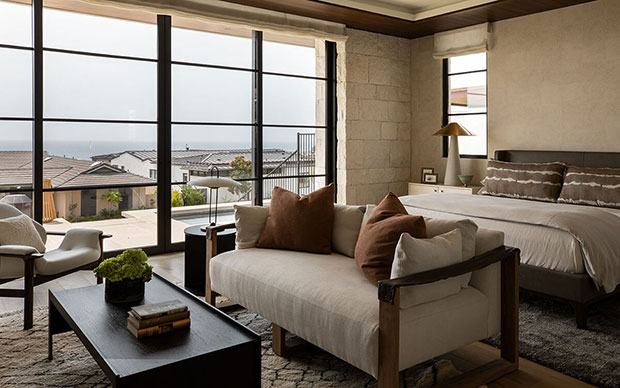 Patterson Custom Homes
The warm-toned colors perfectly capture the elegant and sophisticated vibe of the room.
Stone Cliff Residence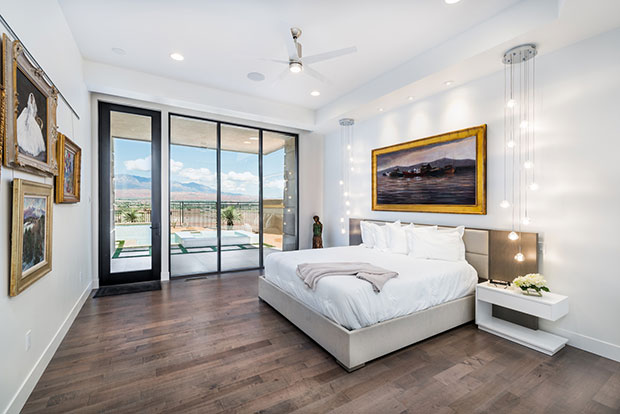 McQuay Architects, PLLC
A really neat yet simple modern bedroom. The hanging lights are a wonderful touch to go along with the modern art paintings.
Balboa Modern Farmhouse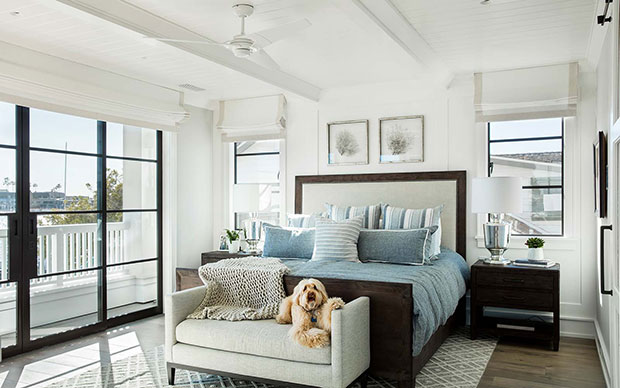 Patterson Custom Homes
With the walls and ceiling being painted white, the cluster of colors in the middle, towards the bed, is quite a nice look. And the contrast of this cool blue and warm brown is good too.
Hazel Modern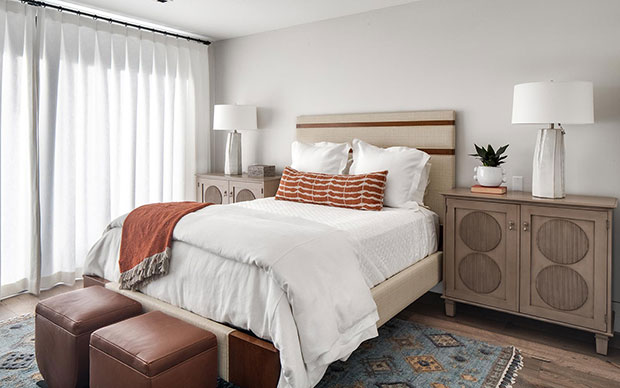 Patterson Custom Homes
The warm maroon accents around the bed is a nice touch to complement with the white walls and natural wood.
Marigold Modern Zen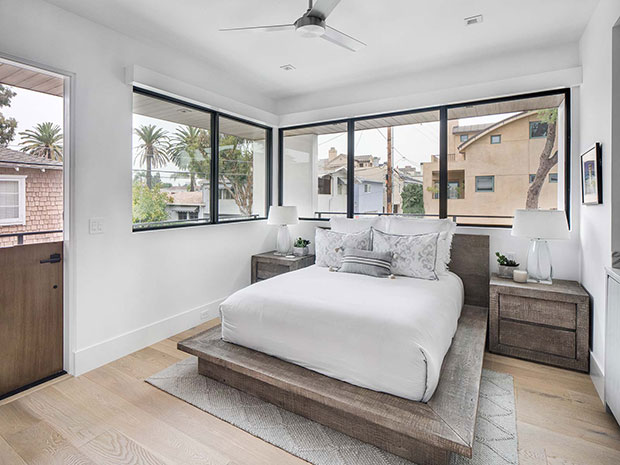 Patterson Custom Homes
The rustic look of the bed frame and nightstands add levels to the overall aesthetic of this modern bedroom. It also goes so well with the grey accent pillows.
Larkspur Modern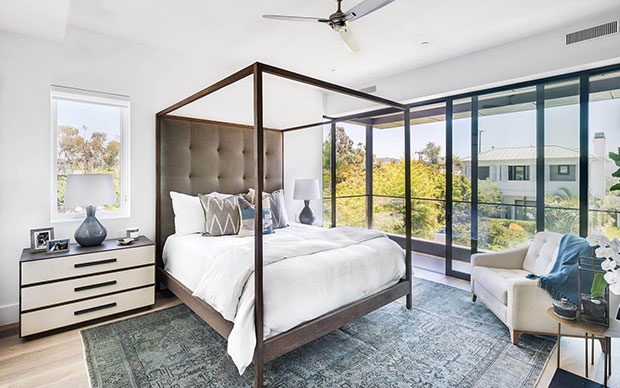 Patterson Custom Homes
The neat and clean look comes along with the consistent color palette. But take note of the different patterned accent pillows.
Modern Farmhouse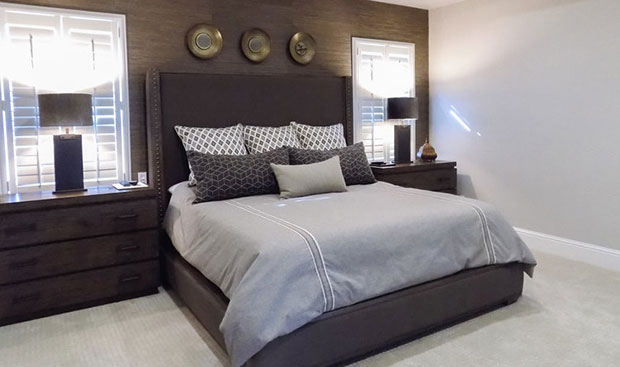 Impact Interiors
The dark colors tone coupled with muted neutrals is a consistent color palette in this room. Even with the accent pillows, they are consistent with this palette.
Pismo Beach Home Remodel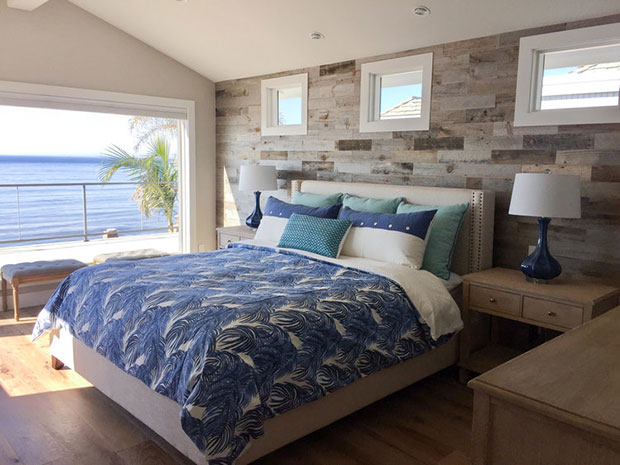 Impact Interiors
With the natural materials and colors creating that warm and cozy atmosphere, it contrasts with the cool shades of blue to bring in a calming and relaxing atmosphere.
Clinton Hill Apartment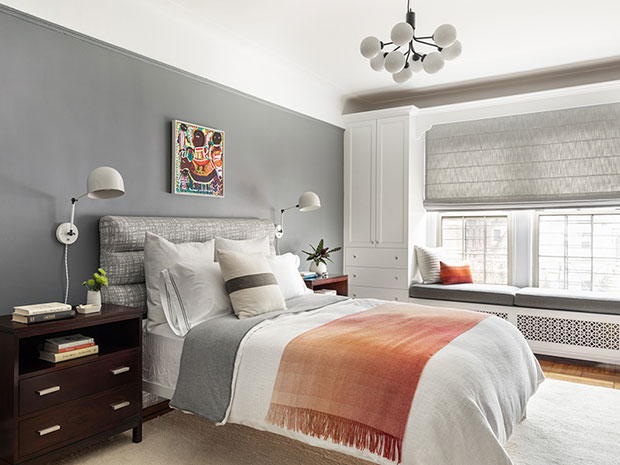 Jamie Nesbitt-Weber Interior Design
This grey and white color palette in modern bedroom designs is quite popular. Understandably so, with it being a neutral palette that says chic and neat.
Lakeside Modern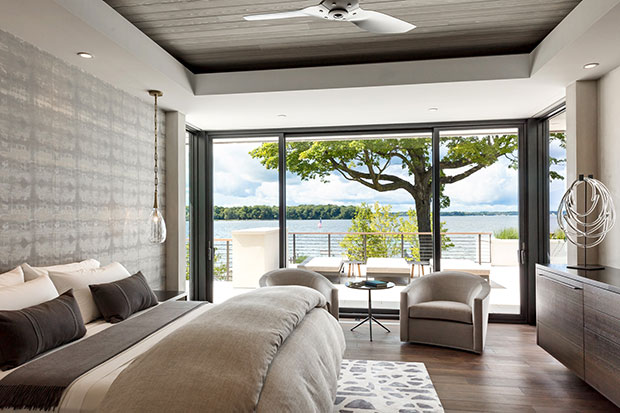 Streeter Custom Builder
Instead of a wall mounted lamp by the headboard, this modern bedroom has one hanging instead.
Lake Marion Modern


Streeter Custom Builder
If you have a big bedroom, you can try to fix it up like this. The huge windows certainly makes the room even bigger.
Woodland Modern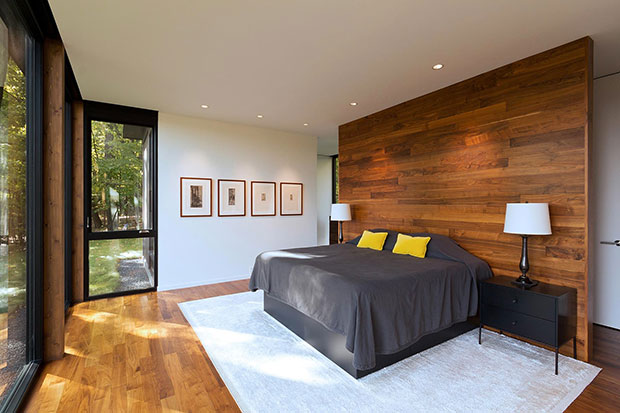 Streeter Custom Builder
It's interesting to see how the wall by the headboard does not seem like a complete wall for an en suite kind of space.
Bushaway Modern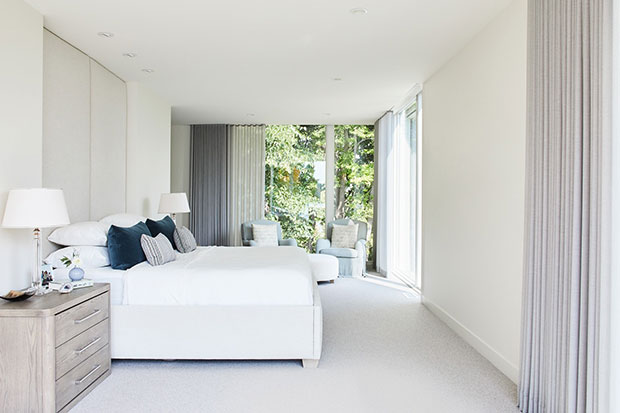 Streeter Custom Builder
This pristine white room is almost dazzling. Those dark blue accent pillows are a nice touch.
Isles Modern Cottage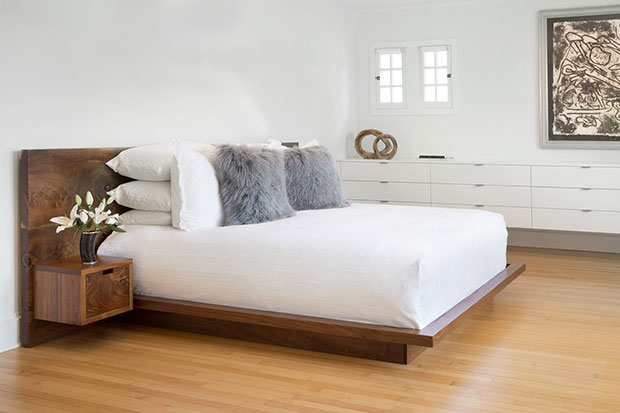 Streeter Custom Builder
The dark wood frame of the bed is a nice contrast to the pristine white walls and sheets.
Modern Lakehouse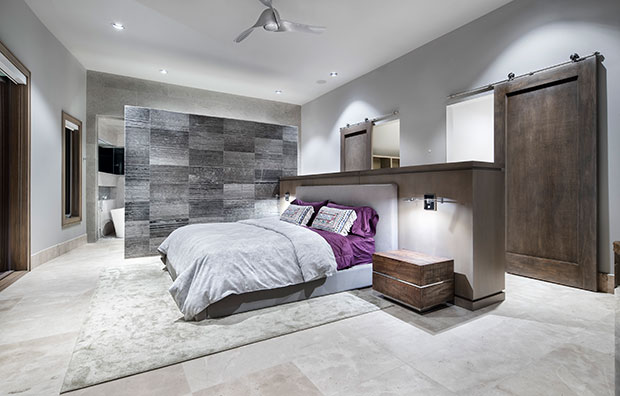 Jauregui Architects
One of the recommended settings for modern bedroom designs is for an open floor plan like this. The room looks even bigger than it is.
Southlake Modern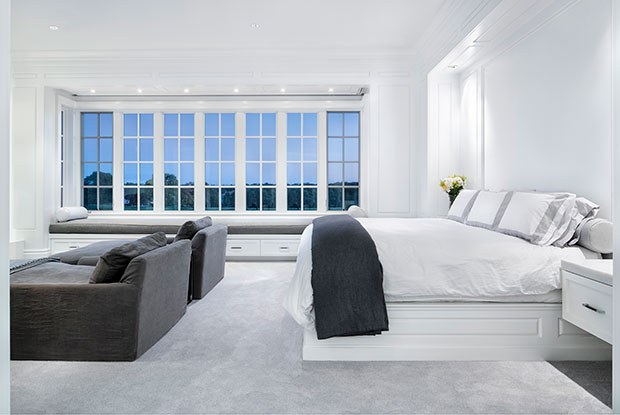 Jauregui Architects
The dark grey accents is a nice contrasting touch to this pristine white room.
Lafayette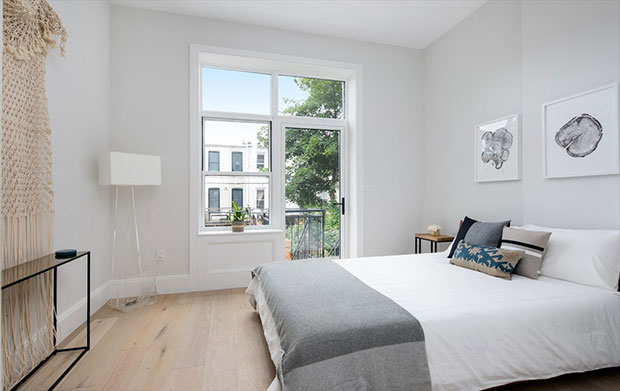 S3 Architecture
With the clean patterns and neutral colors, the knit and throw pillows are great addition.
Hill Country Modern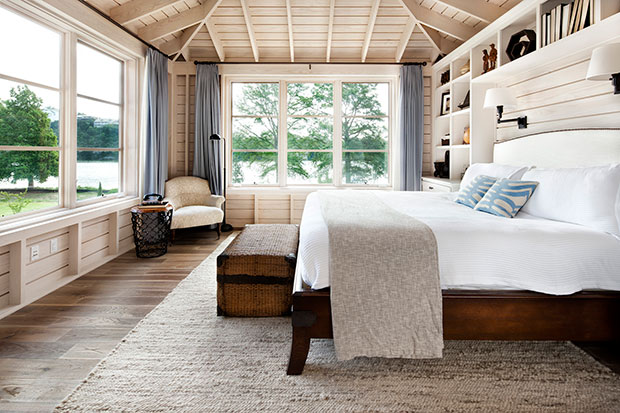 Jauregui Architects
A modern country style of room that just has the right balance of styles.
Beresford Modern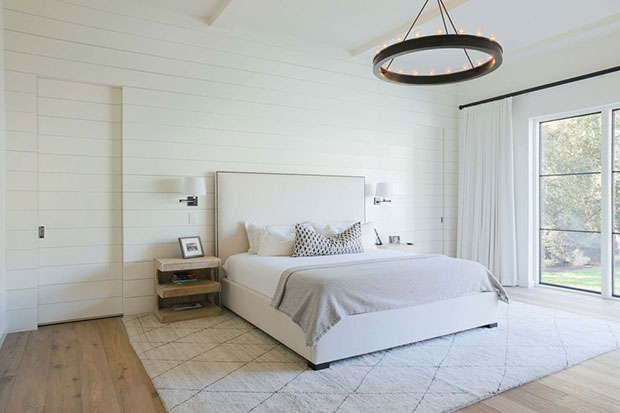 Greg Perry Design
The horizontal plank style on the wall. The chandelier certainly matches with the accent pillow.
Sag Harbor Living in Converted Manufacturing Condo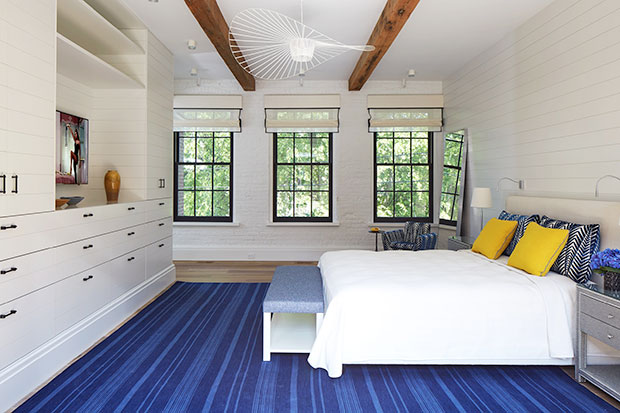 PHAW Architectural Woodworks
Against the white walls, the bright blue rag and the accent pillows standout in the room.
Central Park West Tower


PHAW Architectural Woodworks
White walls, furnishing, and linens are quite the common theme when it comes to modern bedrooms. The black and grey accents are great complementary.
Platt Park Modern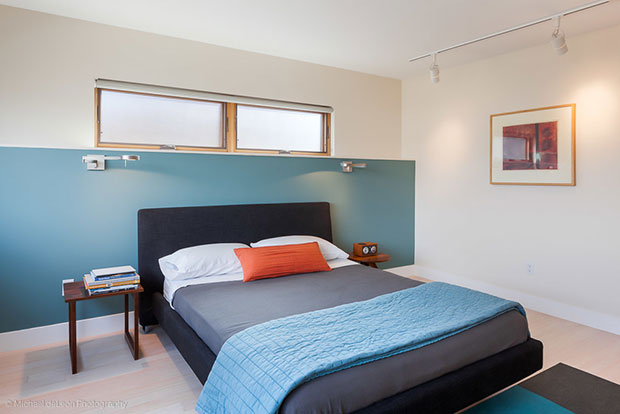 Cadence Design Studio
A bit of a colorful modern bedroom! But it does its trick to bring in a cool atmosphere.
Mazama Meadow Guest House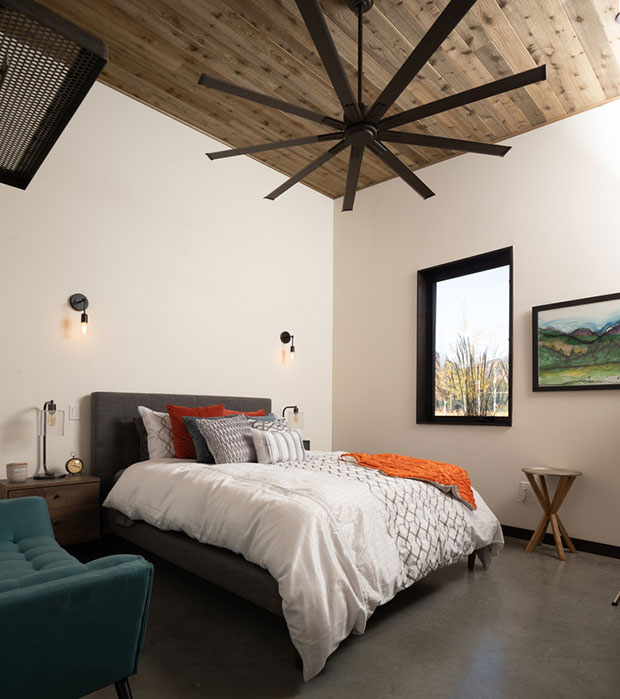 Designs Northwest Architects
While white, black, and grey seem to be the color palettes in this room, the homeowners are not afraid to add some splash of colors.
A Bold Statement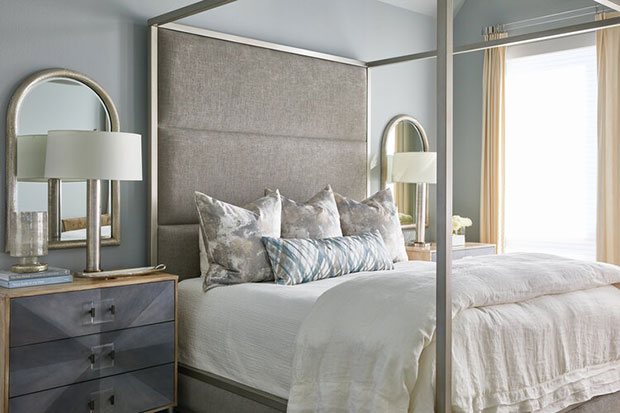 RI Studio
A little fancy styling for this modern bedroom with the linens and furnishings.
Krisana Park Minimalist Modern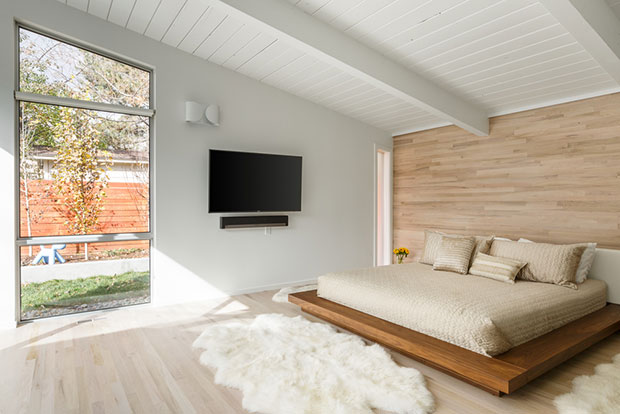 Cadence Design Studio
A minimalist modern bedroom design take but coupled with a faux fur rug.
Coastal Modern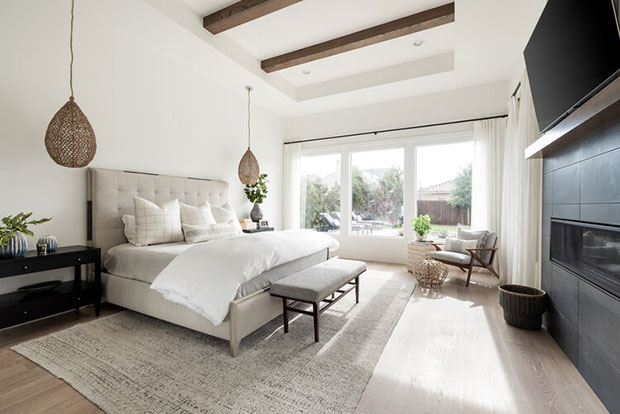 RI Studio
This coastal modern bedroom is sophisticated and chic with the color scheme and chosen furnishing.
Ocean Drive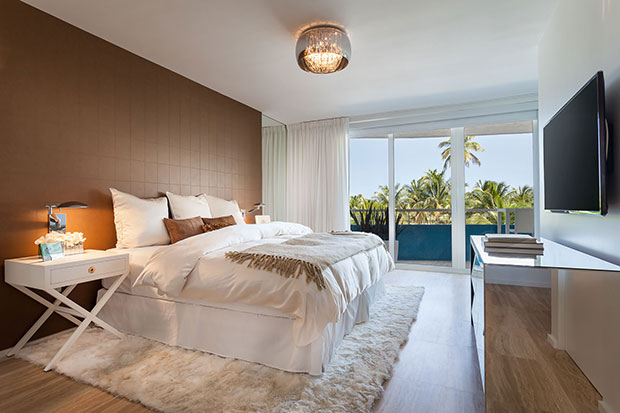 CP Construction & Investment
The most eye-catching thing about this room definitely has to be the chandelier. And notice too, the glass cladded cabinet underneath the television.
Jade Residence III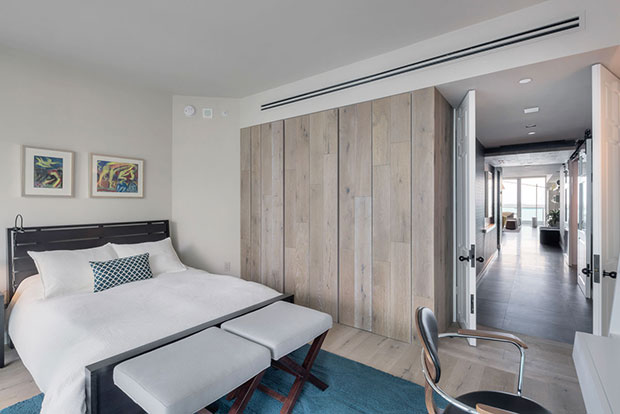 CP Construction & Investment
The pillows on the bed for this one are minimal unlike most of the modern bedrooms seen so far on this list, with a singular, tiny accent pillow to complement the bed.
Price Road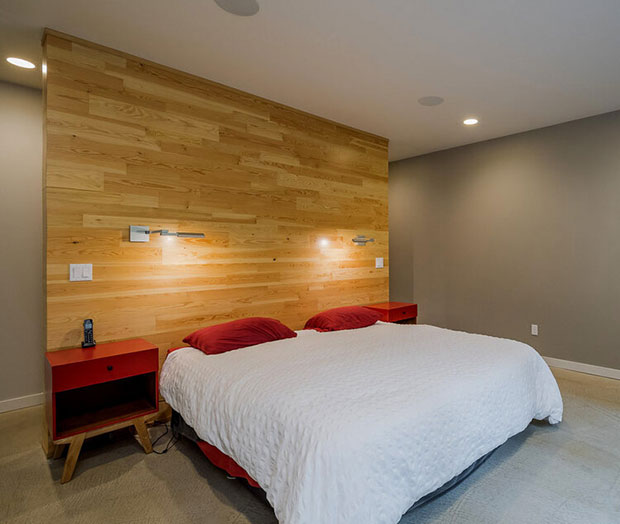 Designs Northwest Architects
Here's another modern bedroom that is styled like an en suite space!
Crest View Residence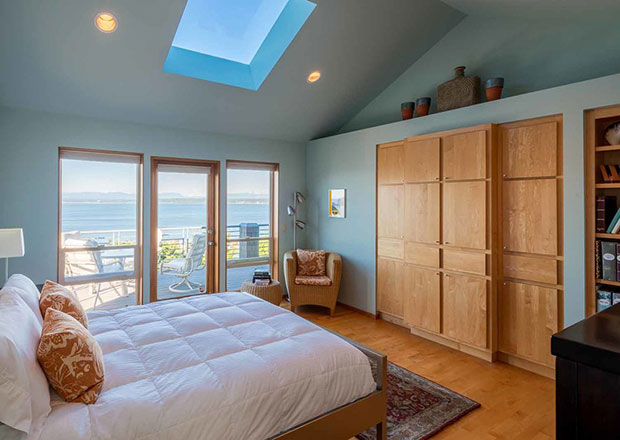 Designs Northwest Architects
The light blue paint of the walls matches perfectly with the light natural wood color. It gives off a calm and cool ambience.
Coakley Residence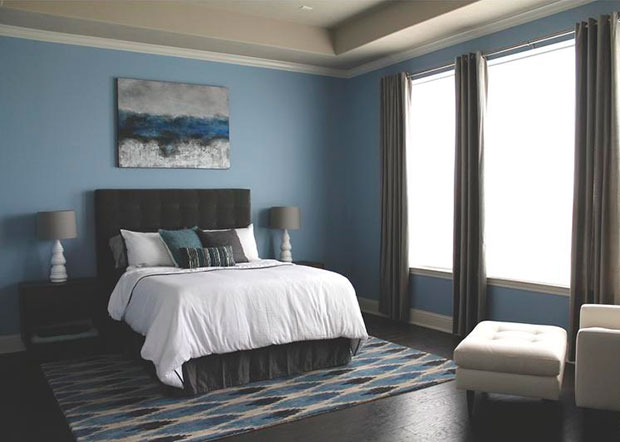 S Squared Design, LLC
A little on the darker tone, the linens and drapes on this bedroom complement with the muted blue wall paint.
Designer Home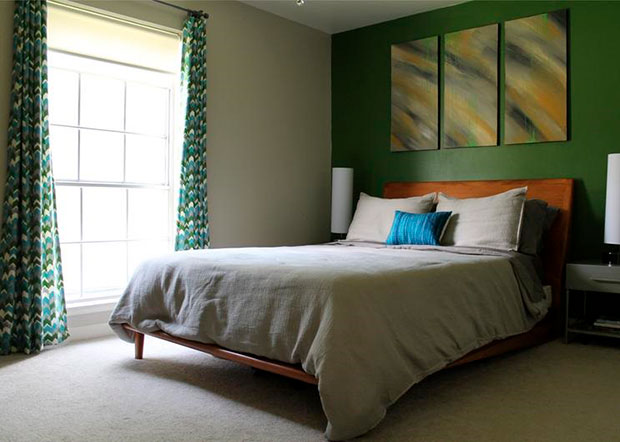 S Squared Design, LLC
The coolly patterned curtains perfectly matches with the dark green feature wall and complimenting the modern painting.
Martis Camp Home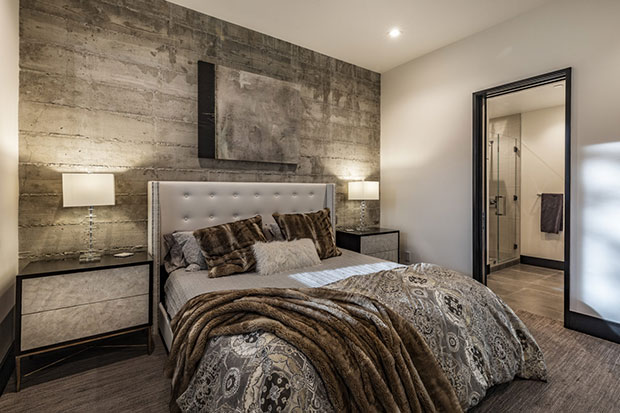 Kelly & Stone Architects
A little on the rustic side, this room manages to bring in that modern elegance.
Eagle Pines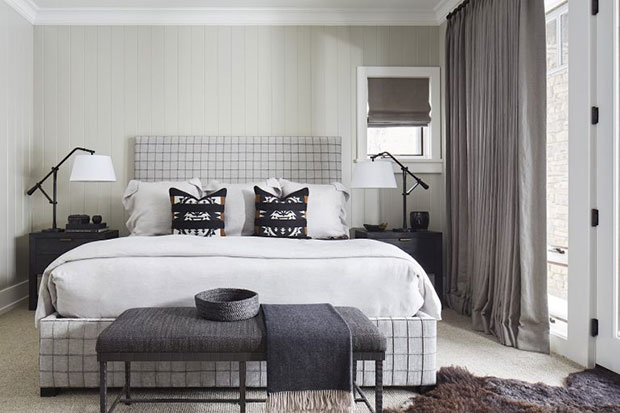 The Design Atelier
The checkered patterns on the bed is quite the choice to complement the room's overall color palette.
2019 Showcase of Homes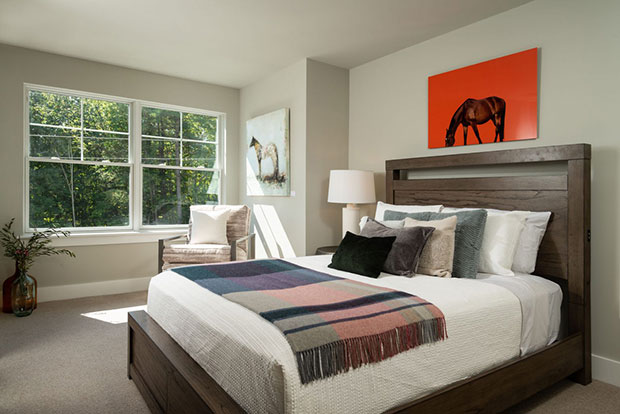 John Witt Construction, Inc.
The dark wooden bed frame really catches one's attention amongst the neutral colors present in the room.
2016 Saratoga Showcase of Homes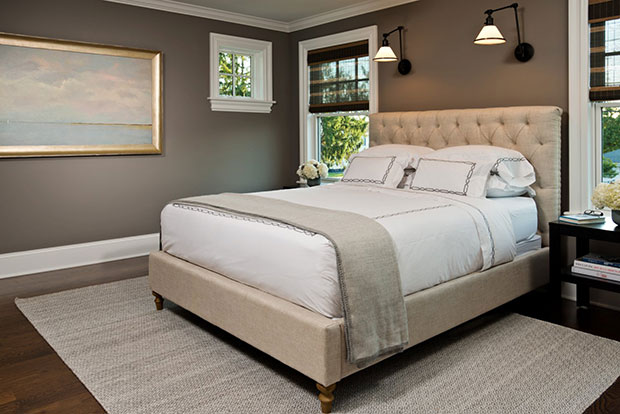 John Witt Construction, Inc.
The dark grey paint on the wall matches so well with the light beige color of the bed. It brings such an elegant feel to the room.
Edina Parkwood Knolls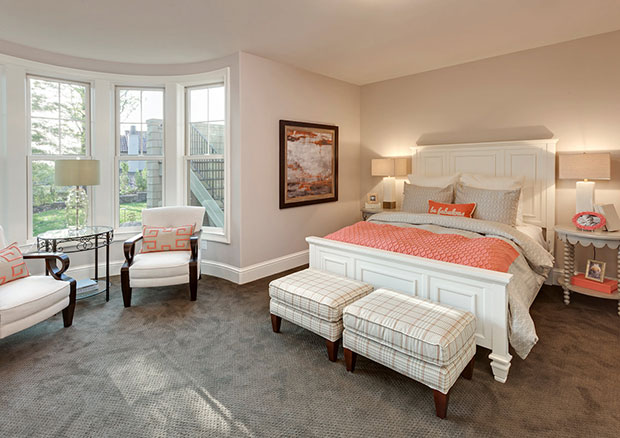 John Kraemer & Sons Inc.
The splash of orange through accessories is a good match with the neutral colors.
Osprey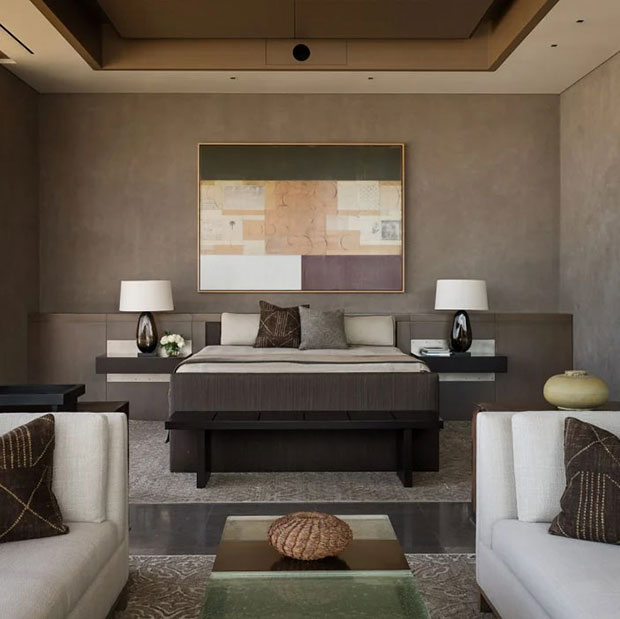 Hill Construction Company
The color palette to this room is giving chic and sophisticated. The white couches just emphasized the theme even more.
2016 Parade of Homes – Orchard Street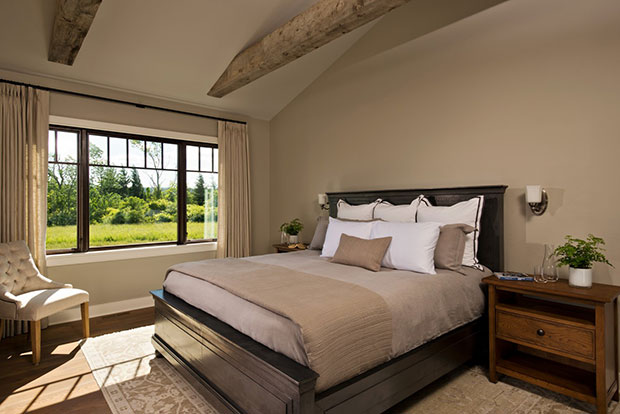 John Witt Construction, Inc.
The warm tones bring in a cozy ambience to this modern bedroom.
Sanctuary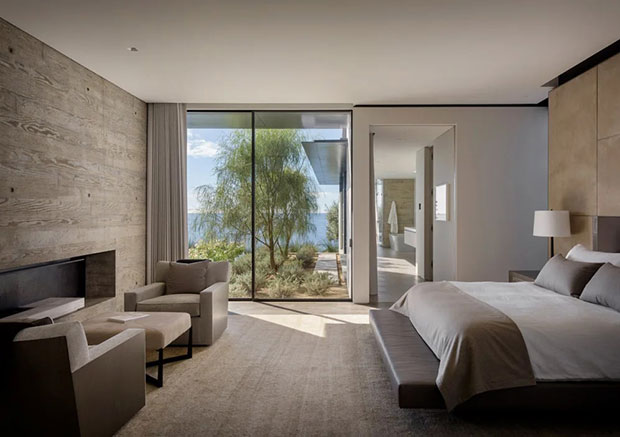 Hill Construction Company
The many kinds of materials that can be seen in this room is unique and charming on its own.
Sundown Parkway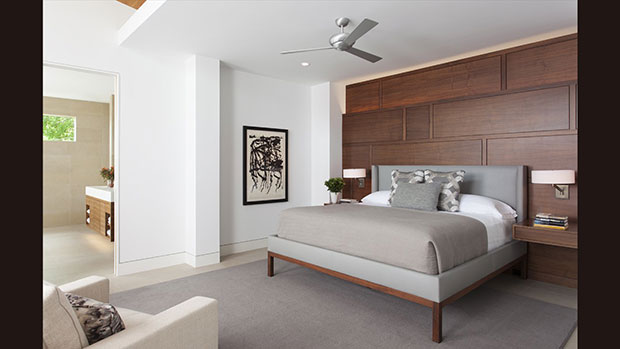 Rachel Mast Design, Inc.
The most interesting thing for this room is that feature wall made of wood.
English Modern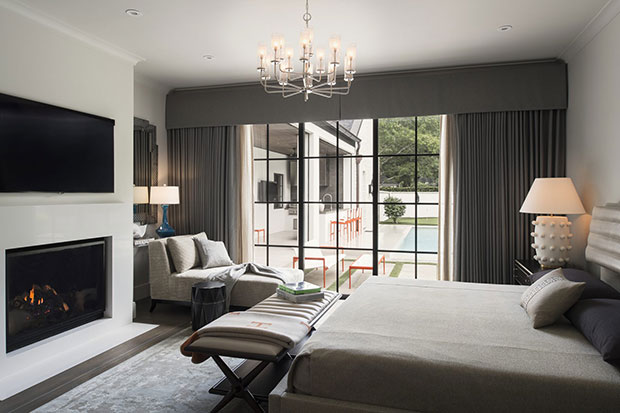 Phil Kean Design Group
Quite fitting with the name, this room exudes of English elegance with its modern styling.
Modern Oasis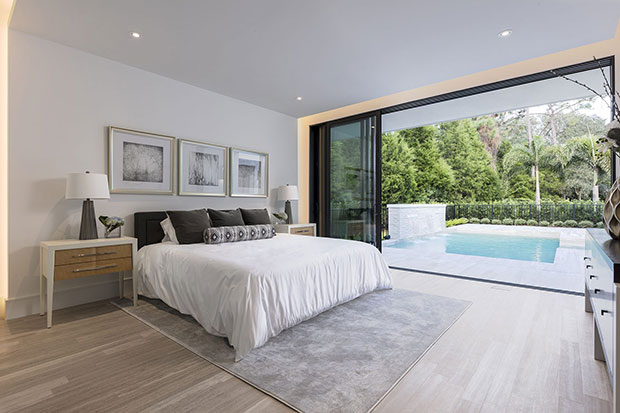 Phil Kean Design Group
With the way the room is located, the color scheme and furnishing choices are ideal and perfect for it.
That's it for our modern bedroom designs that you can't get enough of! I hope this list has at the very least inspired you!
Like This Post? Pin It!