55 Amazing Bed Frame Designs to Add Personality to Your Room
|
Any bedroom wouldn't be complete without a bed. While there are people that prefer frameless beds for one reason or another, it's always better to look to have a full bed frame. Not only does it keep your bed clean, but it also makes the bed durable and long-lasting. And visually, it adds dynamic into your room.
Regardless of size or type, there is a bed frame for every type of bed. These bed frame designs come in various colors, materials, and styles too.
How to choose the perfect bed frame for your bedroom?
With many bed frame designs available, it may be hard to choose the perfect one for your bedroom. It's not simply just a body of work needed for your mattress. It could be a stylish focal point to elevate the overall aesthetic of your room. So, simply picking one out based on practicality and functionality isn't enough.
Here are ten tips in choosing the perfect bed frame for your bedroom:
1. Measure the mattress size
If you already own a mattress and are planning to keep it, use the mattress size as your guide in picking out the right bed frame size so that it is a perfect fit.
2. Consider bedroom size
If you're buying an entirely new bed set, then you must consider your bedroom size. Measure the available space to compare it with standard bed dimensions. Remember that ideally, you would need 2 to 3 feet around your bed to be able to move freely around your room. Also, take note that the bed frame adds a few inches beyond the mattress size.
3. Choose the support type
Mattresses need support beneath them so they won't sag or wear early. You have two main options: platform beds and box springs. Platform beds are usually sat lower to the ground and won't need a box spring anymore. If you want your bed to be a little higher off the ground, a box spring bed frame would be the preferred choice.
4. Inspect support system
Apart from choosing the support type, make sure that the slat system is sturdy. Choose the frame with strong slats that don't bend easily. Typically, these are made of hardwood like beech or poplar. Consider the slats and spacing. Fewer slats may mean that the overall system isn't as strong. For larger beds, some bed frames have central support legs for extra strength, so check those too.
5. Compare frames
A freestanding frame is one without any decorative elements. You can pair it with a separate headboard for a specific look that you want. But you can also choose an integrated frame, complete with headboard, footboard, and side rails. This has a more finished look compared to a freestanding frame and has more decorative elements.
6. Choose the right height
Pick the right bed height that is comfortable with you. Some people with mobility issues prefer higher beds. If you want more height, look for a taller bed frame. But remember that tall bed frames require high ceilings. So, again, take into consideration your bedroom size.
7. Evaluate the legs
Check the legs of your bed frame in consideration of your floors. Check if it provides any protection with glides or covers. Otherwise, the legs could snag your carpet or scratch your hardwood floors. You have other options in the form of bed frames with wheels on the base. This allows for the bed to be moved easily. For this one, make sure they have locking legs to keep them in place.
8. Compare materials
Wood and metal are the main options for bed frame materials. Both of which are sturdy. But look into the hardware and joinery system used. Otherwise, the main difference between these materials is their appearance. Consider which style works best with your room.
9. Consider style
Apart from the functionality and practicality side of bed frame designs, consider the overall style of your bedroom when picking the bed frame. The bed frame style should go along with the theme of your room. For example, if your bedroom is a modern design, a sleek bed frame design is ideal. If you're going for a rustic look, bed frame designs with an aged look would be perfect.
10. Overall quality
As the bed frame isn't simply just there for aesthetic purposes, make sure the bed frame designs are those that last and provide the support needed. Make sure you inspect the overall quality and craftsmanship. Don't just go for the cheapest option. It is better to spend a little more for a higher quality bed frame as it would last far longer.
Bed Frame Design Ideas for Inspiration
Now, let's look at amazing bed frame designs that will definitely add personality to your room!
Drew's Honeymoon House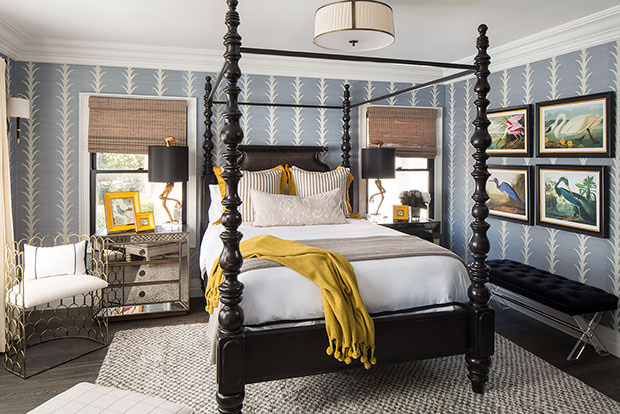 Expect four-poster bed frame designs to be decorative and stylish. It's fascinating that the intricate details on the posts are mirrored by the wallpaper design.
Chic in Hancock Park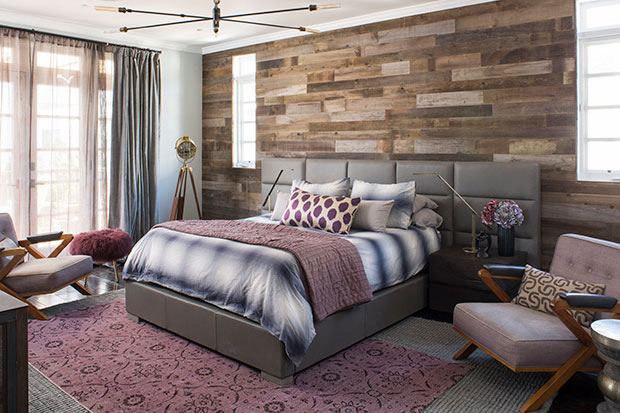 Some modern and contemporary bed frame designs feature a padded headboard far wider than the footboard.
Kihei Maui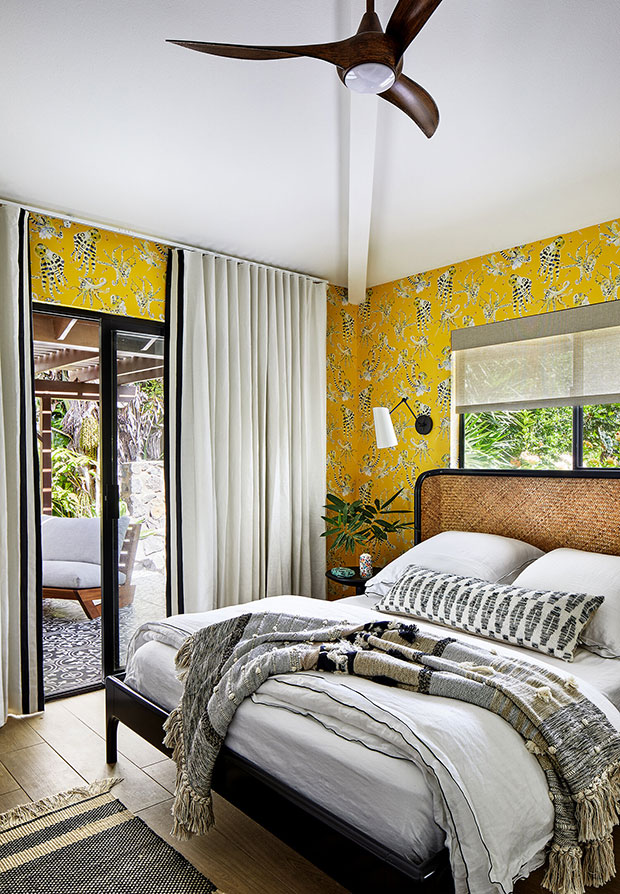 While the rest of the body is made of polished wood, the headboard is made of rattan. This creates quite the interesting look perfect for this tropical-themed home.
Tudor with a Twist in Santa Monica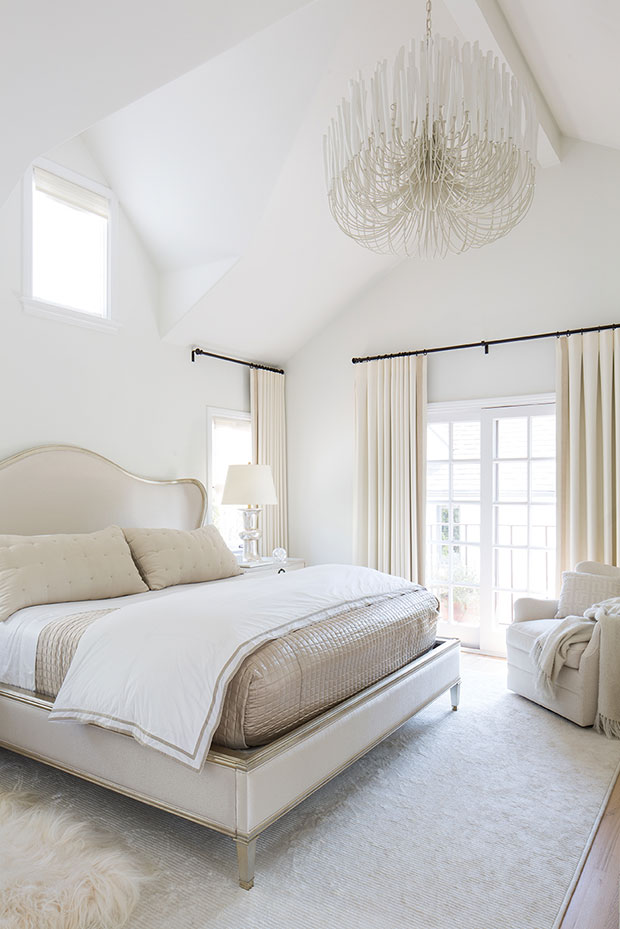 A simple but classy bed frame design that is sure to be the focal point of any room.
Mediterranean Chic in Manhattan Beach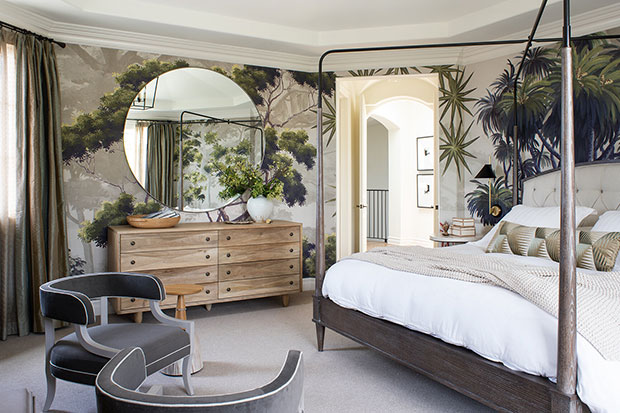 A lot of four-poster bed frame designs do not crisscross on the top. When you choose to have a canopy, you wouldn't have to worry about the sheet sagging in the middle.
Culver City Cutie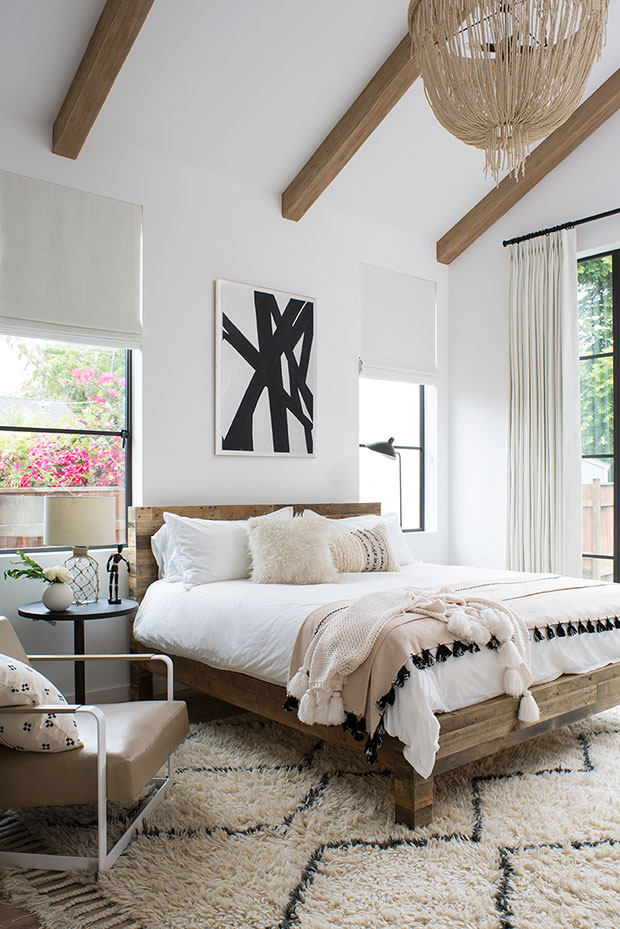 In this modern bedroom, they added some rustic charm with this simple bed frame design.
The New Hoboken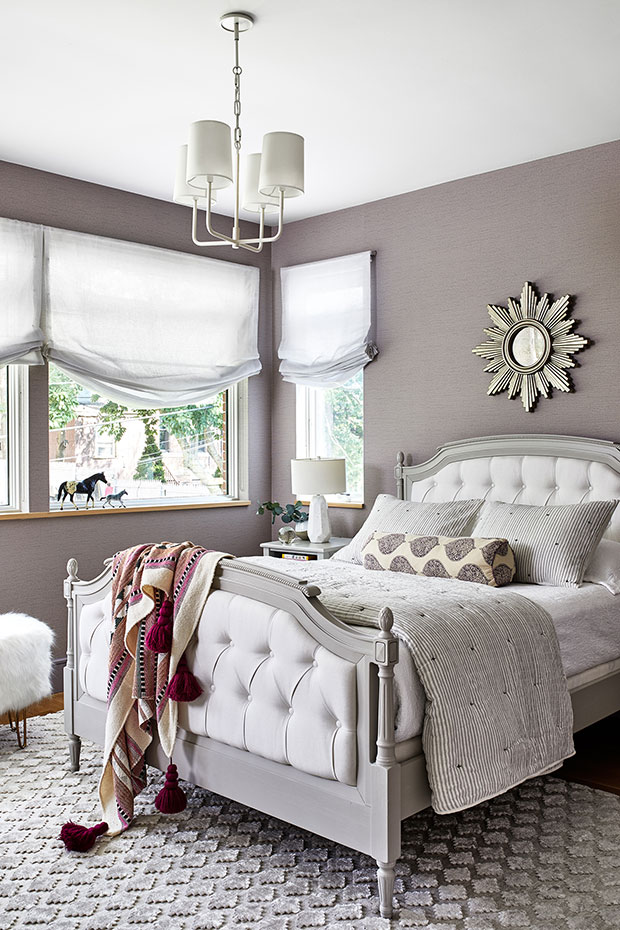 The intricate details on the wooden frame complement well with the tufted padding.
Sassy Silverlake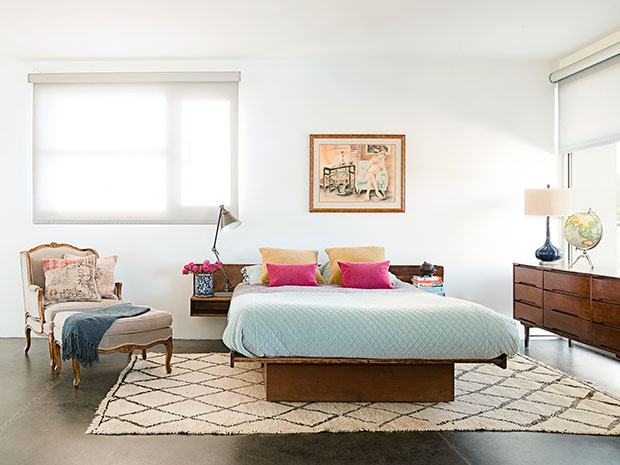 Breeze Giannasio LLC
Some bed frame designs can look so charmingly simple. This one brings some rustic vibe to a modern room.
Habersham Street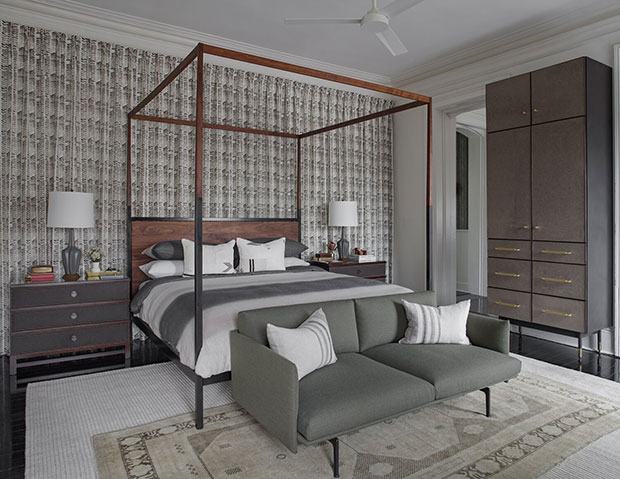 The wood and metal combination of this bed frame creates an illusory look of color gradient.
Bradford Avenue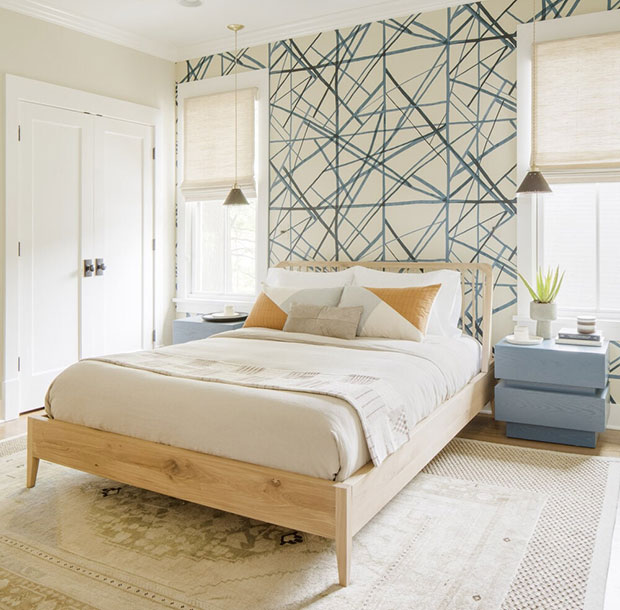 The headboard design is quite interesting, considering a lot of bed frame designs with headboards like this are made of metal. This shows the fine craftsmanship of this frame.
Herb River Drive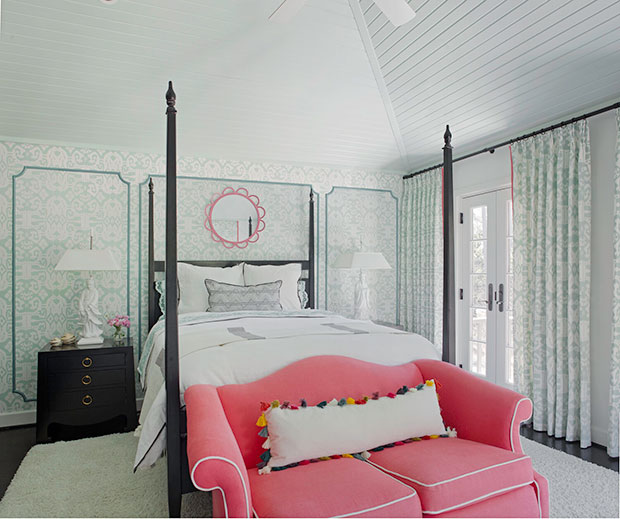 The posts look a lot like spears which provide an interesting contrast to the pretty pastel color of the room.
West Perry Street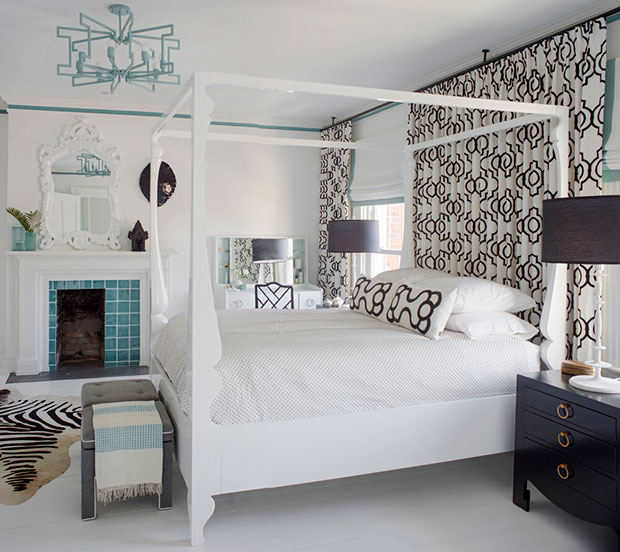 The carving details on the posts are not too extravagant or flashy, but just enough to give it a charming edge.
Bartow Point Drive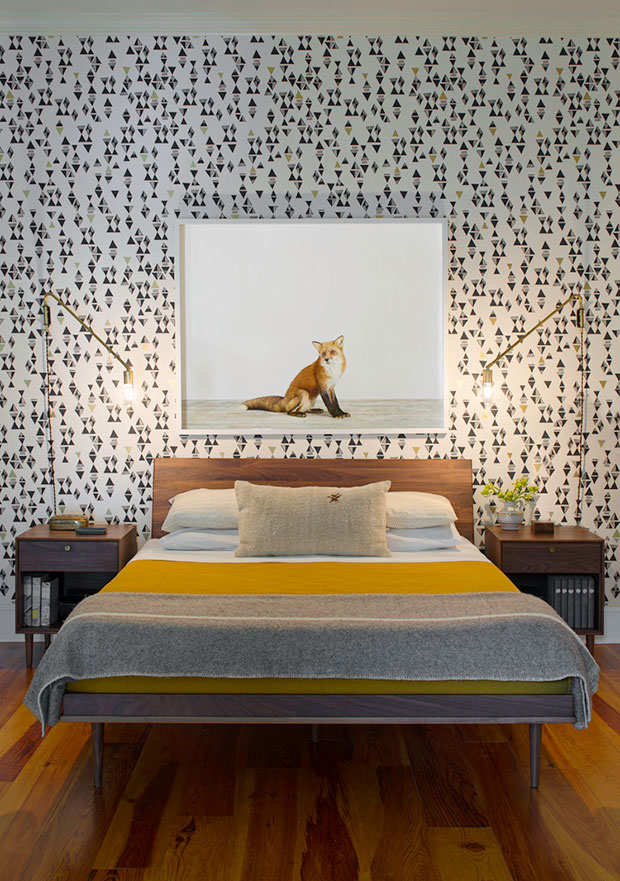 Rethink Studio Interior Design
For modern and contemporary homes, simple and sleek bed frame designs are perfect choices.
Radium Hot Springs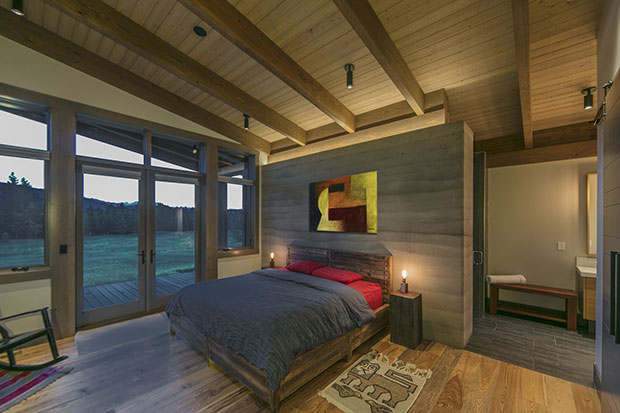 What better way to match your rustic room with a rustic bed!
Kahalawai 7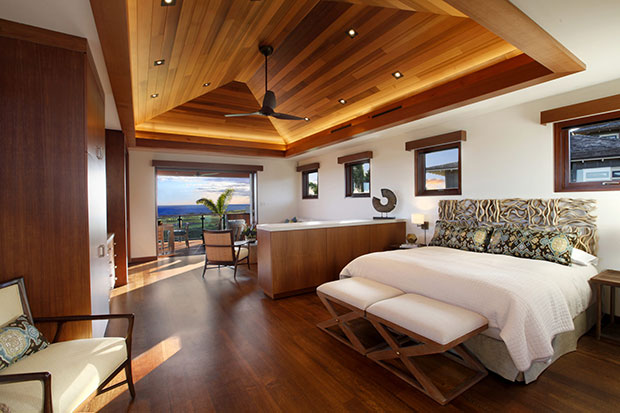 Kelly & Stone Architects
The intricate headboard design definitely puts this bed the focal point of the room.
Clover, VA Colonial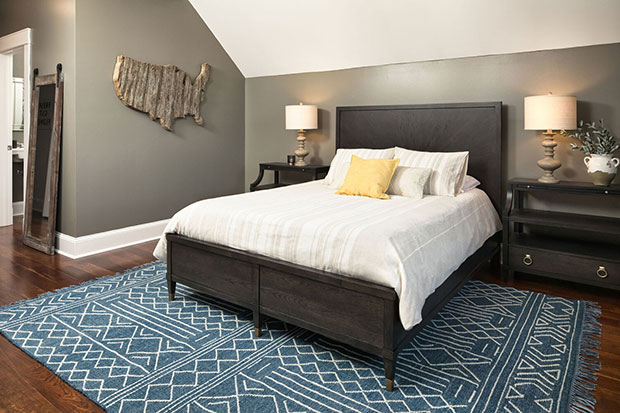 The natural wooden patterns and color bring a classy sophistication to this bed frame design.
Capistrano Bluff Remodel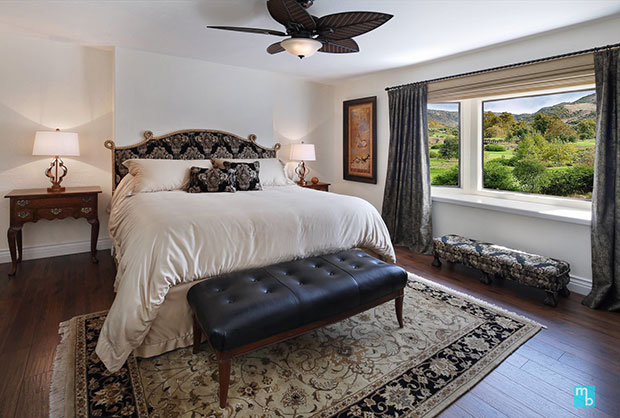 The little knot design on the headboard is interesting decorative details. It's also pretty interesting that the fabric choices here match and complement each other.
Marblehead Master Suite Remodel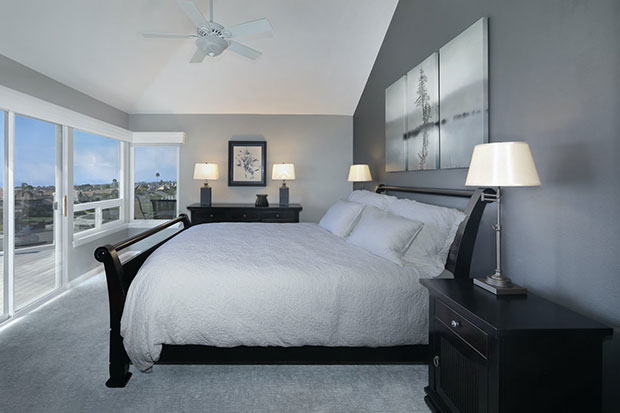 Maison Blue Design Group
The sleek black design is a perfect match for modern and contemporary homes.
Spraddle Creek Remodel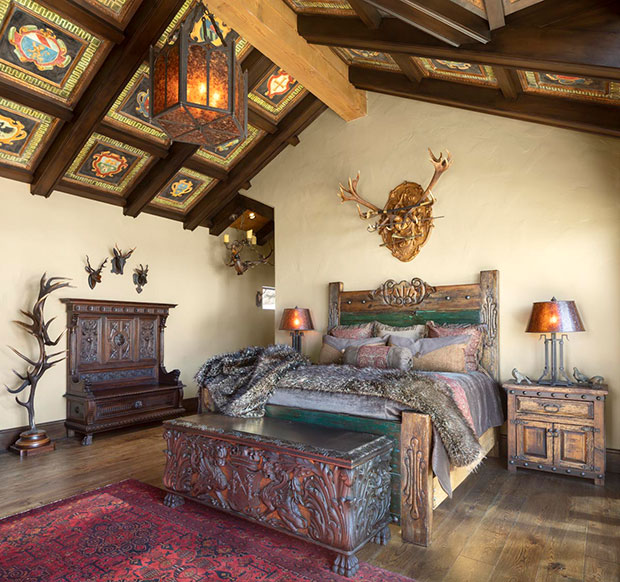 This bedroom boasts so many intricate and decorative details. So, of course, the bed frame doesn't fall behind. This is one of the most intricate bed frame designs with all the details.
Golf Course Classic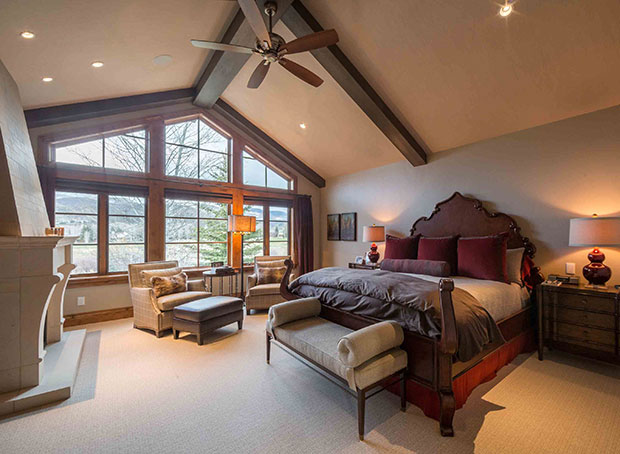 While some bed frame designs bring focus to the headboard, this one, in particular, also brings attention to the design on the footboard.
Beaver Creek Condo #7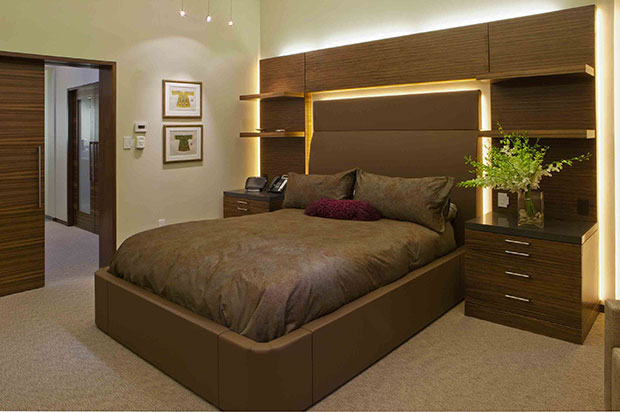 For contemporary homes, bed frame designs like this must be a very appealing option. You would have to make sure the mattress fits perfectly with it.
Caretaker Cottage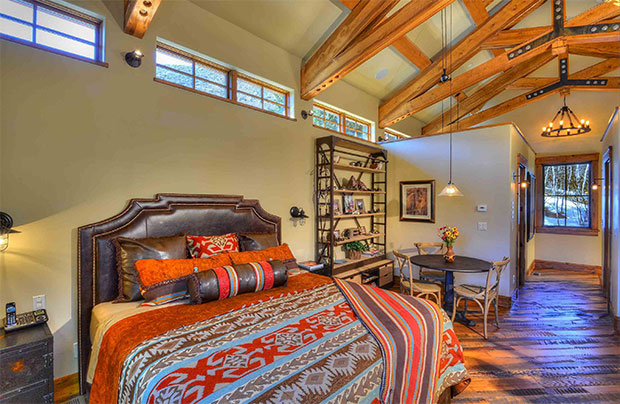 Since much of the body of the bed frame is covered by fabric, decorative designs and such are pretty much focused around the headboard.
Vintage Vail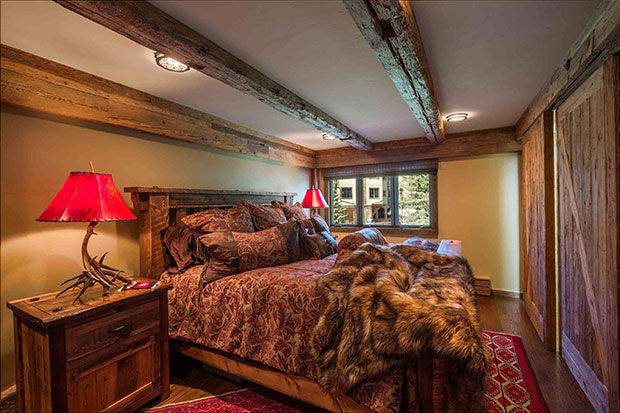 Ulf Built
Another rustic bed frame design to consider for rustic homes.
Top Ridge Drive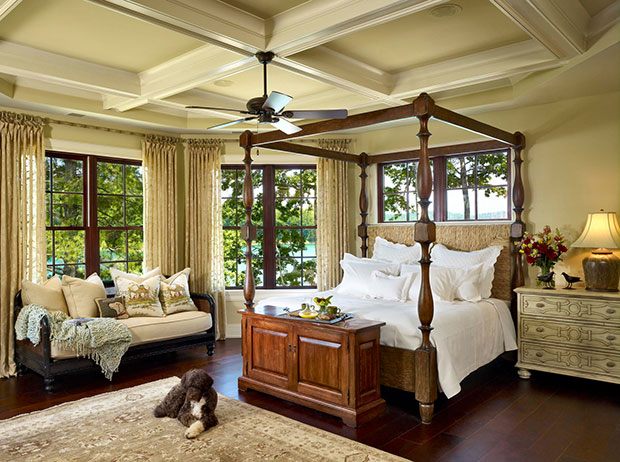 LS3P Associates Ltd.
Beside the decorative carving on the columns of this four-poster bed, the headboard is covered with interesting material.
Modern Farmhouse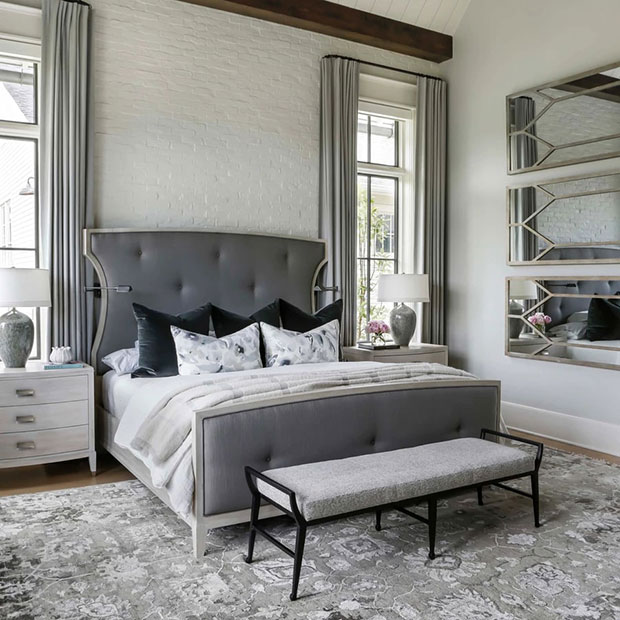 Bed frame designs that are shaped like this match well with tufted upholstery.
Well Traveled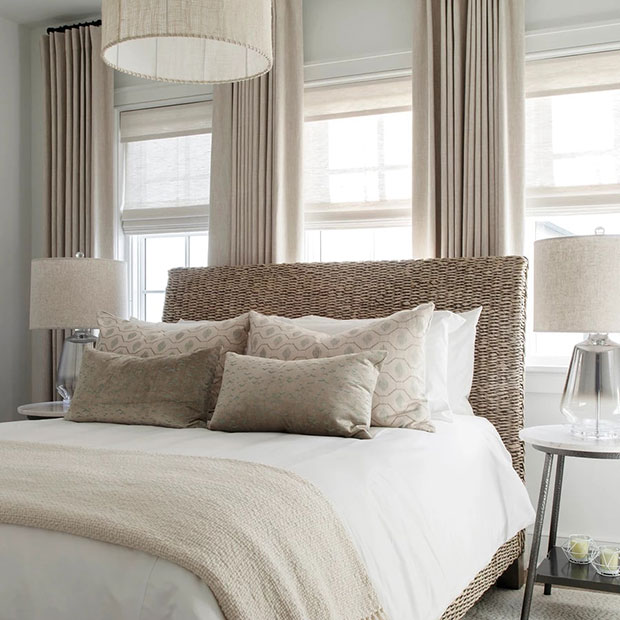 Brad Ramsey Interiors, LLC
Enough of wood and metal bed frame designs! Here is one that I made of rattan. With the color palette of the room, this bed frame fits right in.
Modern Twist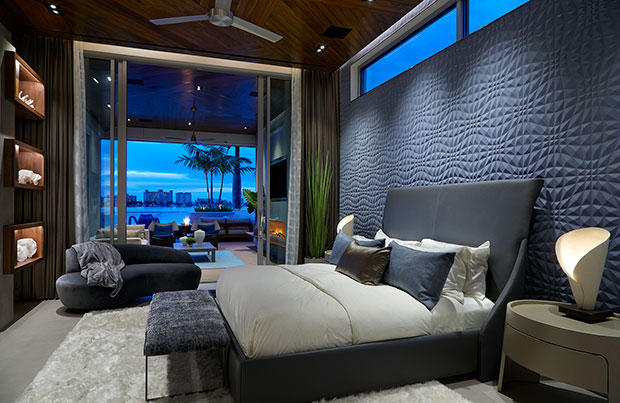 The design is subtle but it's stylish, perfect for contemporary rooms.
Study in Contrast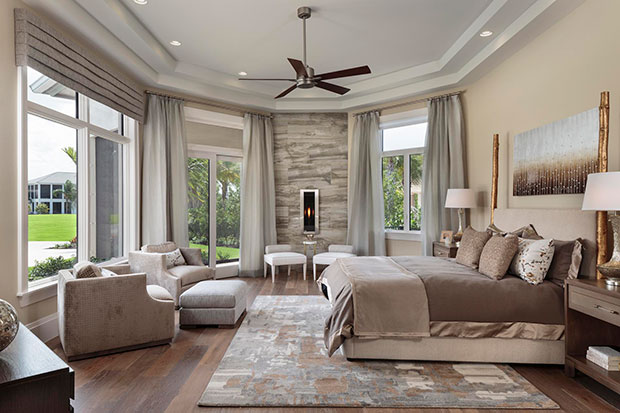 With the posts painted in golden colors, this bed frame immediately takes the attention off of everything else in this room.
Mid-Century Modern Flair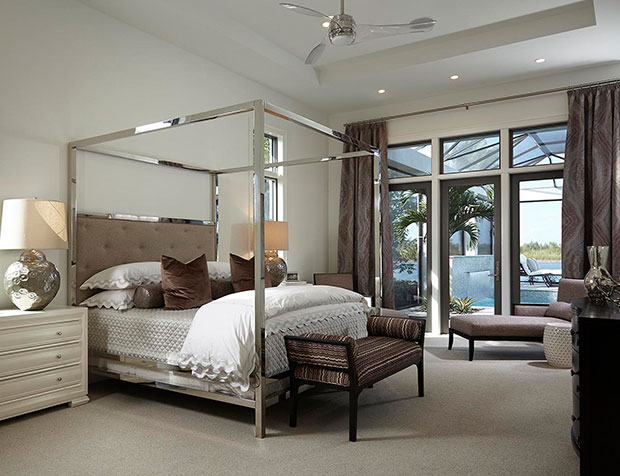 Freestyle Interiors
Unlike the wooden four-poster bed frame designs we've seen; this metal four-poster bed brings glam by its material alone.
Paradiso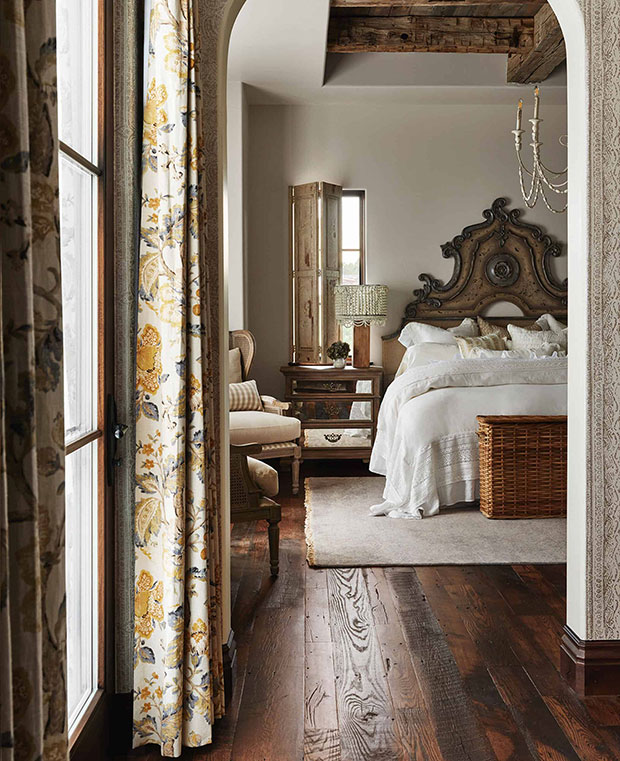 This headboard has one of the most intricate and decorative designs, fitting in with old traditional homes with history.
7th Avenue Parkway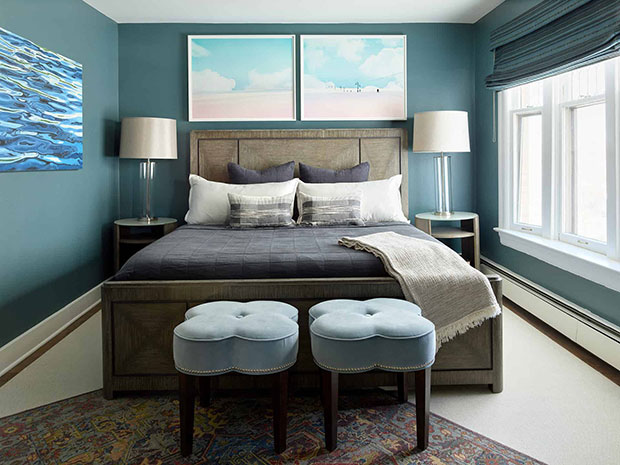 Duet Design Group
A simple bed frame design but is not without careful and expert craftsmanship.
Ash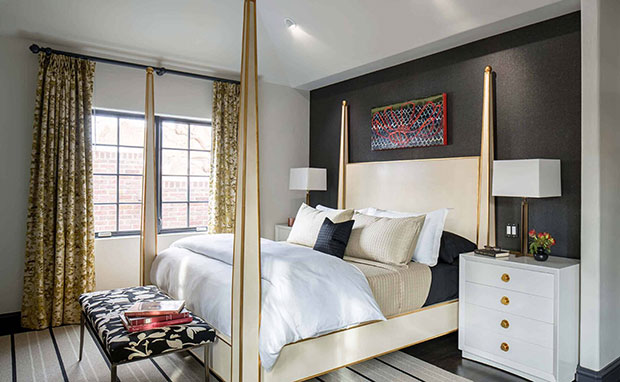 This color combination for the bed frame design certainly creates an elegant look.
Bonnie Brae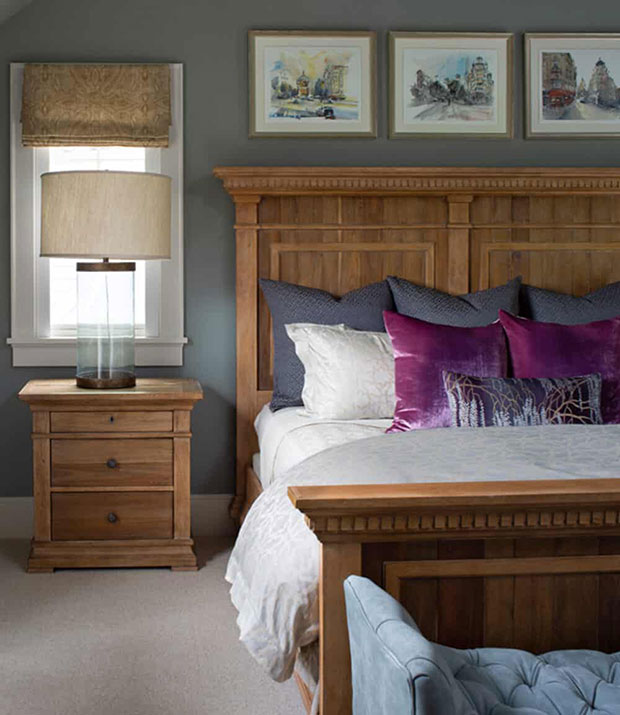 Duet Design Group
With the expert carving details, this bed frame is sure to add personality to the room.
South Forest Lane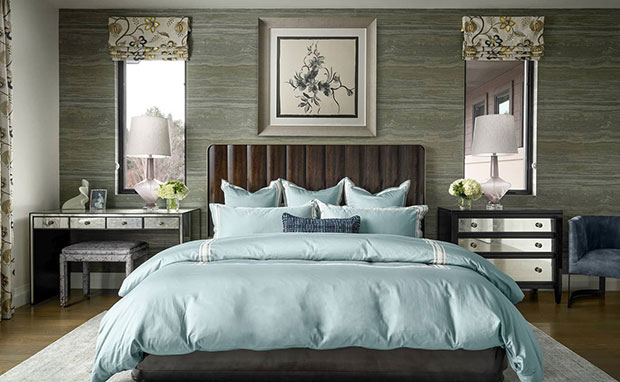 The darker wood tone is a perfect contrast to the pastel sheets and fabric of the bed.
Clayton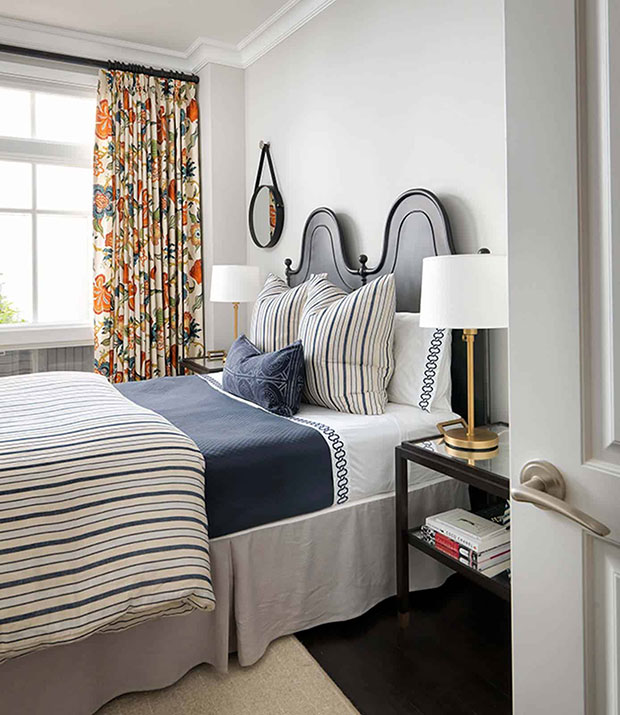 The wave form of the headboard is dynamic, a good contrast to the plain wall behind.
Ogden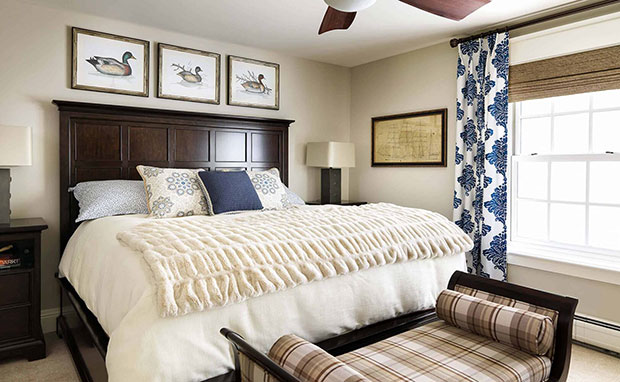 Many traditional bedroom designs would certainly be elevated by a bed frame design like this.
Montecito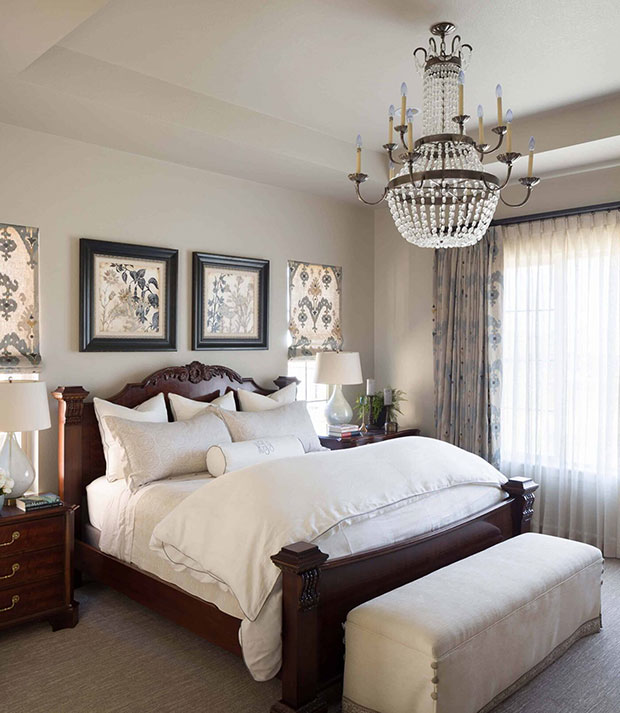 This bed frame design is no doubt perfect for traditional homes with intricate carvings and attention to detail.
Garfield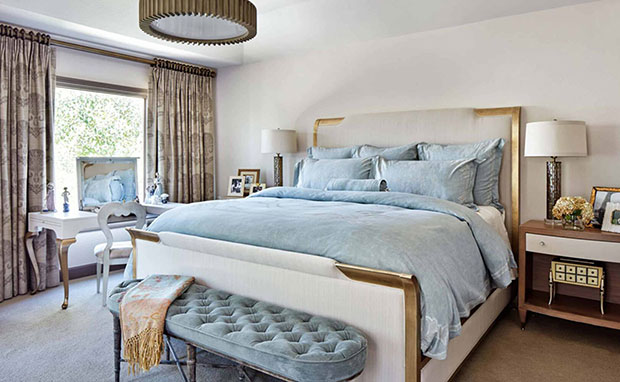 Duet Design Group
It's pretty interesting to have some of the frame exposed rather than have it fully upholstered. It adds depth and texture to the bed frame design.
Sun Fish Lake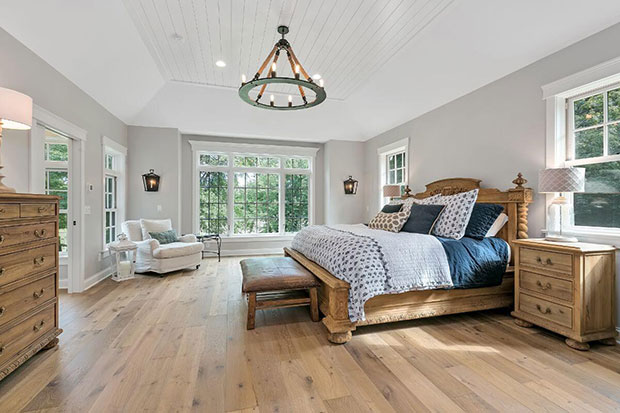 College City Design-Build
The material and color palette of the frame are very consistent with the room. It doesn't look jarring or out of place, but still, the frame design catches attention.
Modern Stone House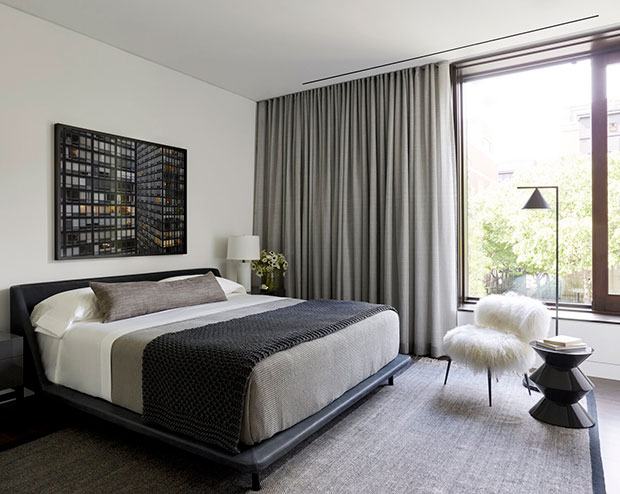 Kadlec Architecture + Design
A sleek and simple platform bed design that is perfect for modern and contemporary homes. If you don't want many flashy decorative details, consider bed frame designs like this.
Oak Hill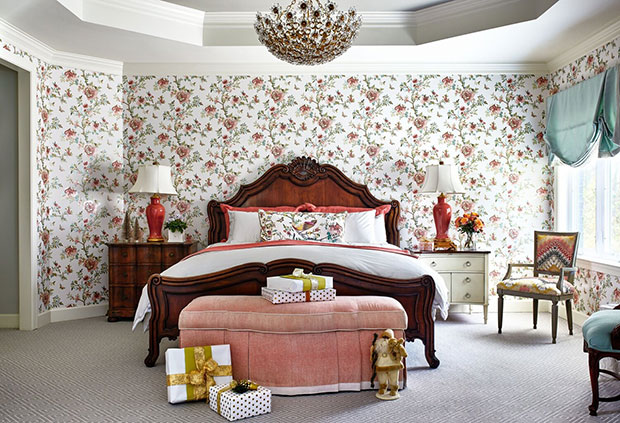 The intricate frame details are a nice complement to the floral wallpaper. And the redwood tone is a nice contrast to the pastel palette of the rest of the room.
Brightwaters Boulevard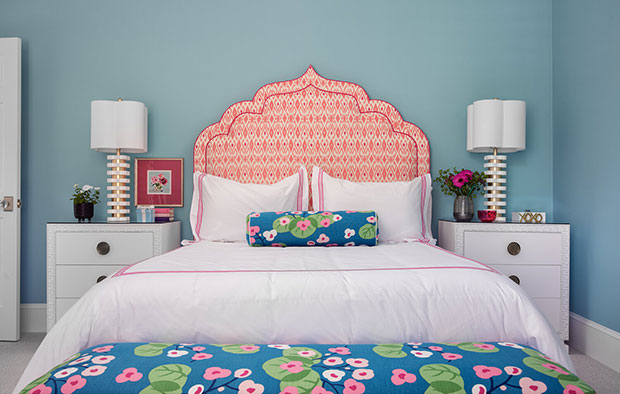 Upholstery design also matters in bed frame designs as it contributes to the overall look and appeal of the bed.
Livable Glamour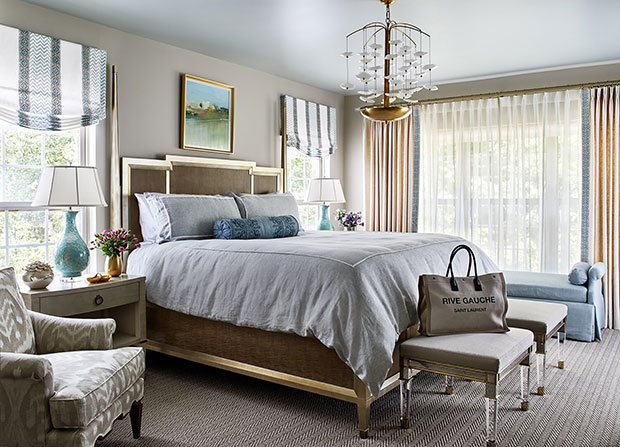 The golden metal plates certainly bring glamour to this bed frame and bedroom.
Naples Golf Course Overlook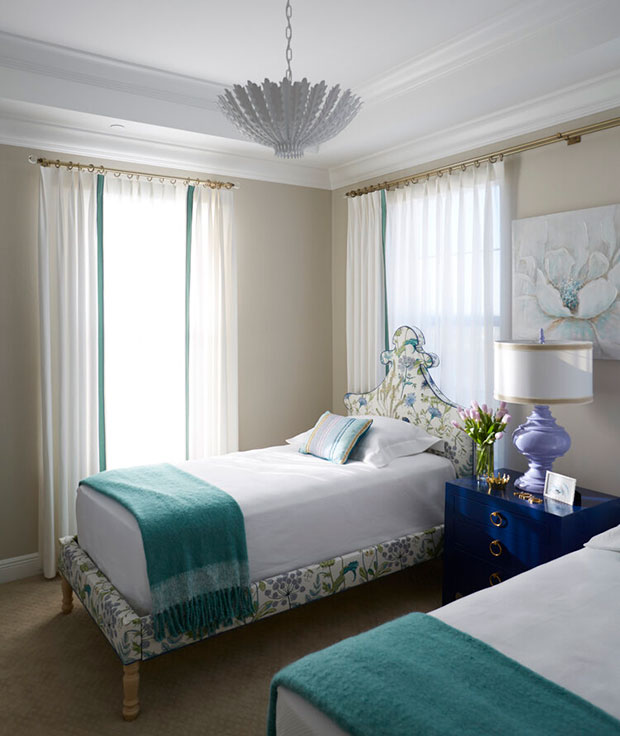 Pamela Harvey Interiors
Floral upholstery design somehow perfectly fits with the headboard design.
Bedroom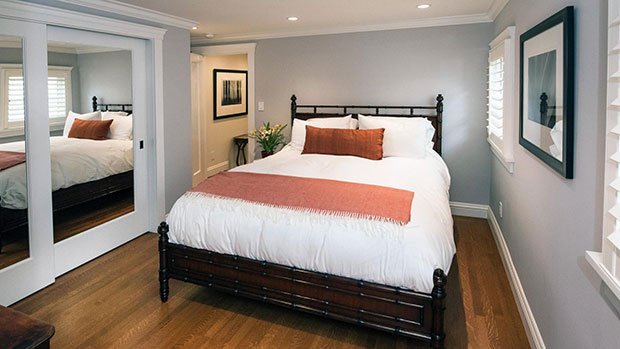 With a little charm of industrial style, this bed frame design could well fit in traditional, modern, and industrial room designs.
Master Bedroom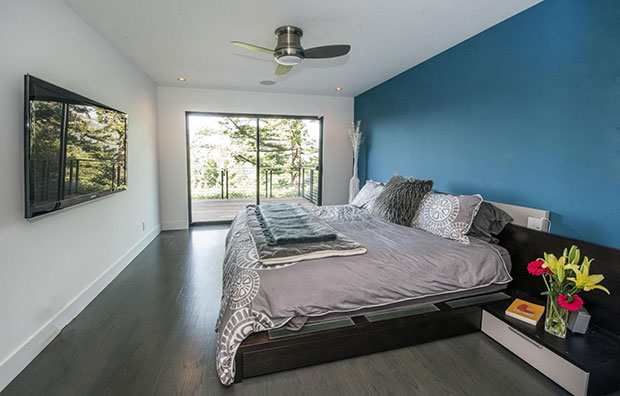 McCutcheon Construction Inc
This bed frame design is very interesting as the entire structure extends with a bedside table.
39 6th Avenue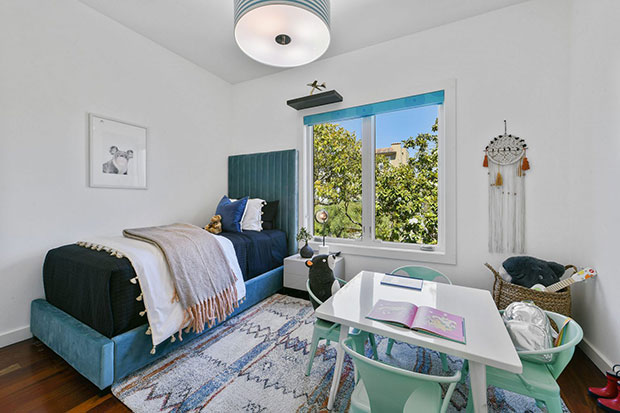 Studio D
For single beds, there are also fascinating bed frame designs like this.
Beautiful Chaos Farmhouse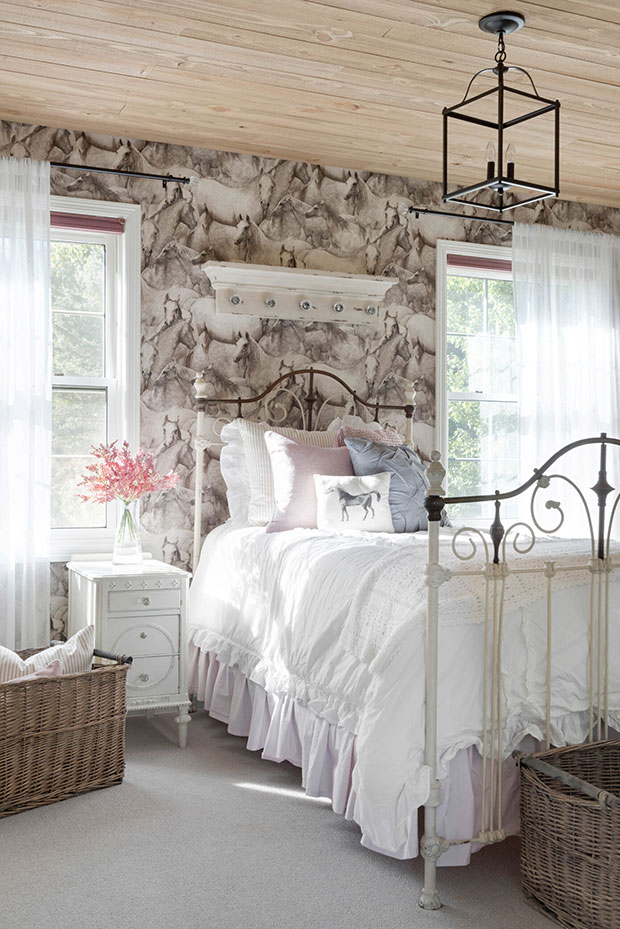 Beautiful Chaos Companies LLC
A traditional metal bed frame design that goes great in farmhouse room designs.
Stratford Residence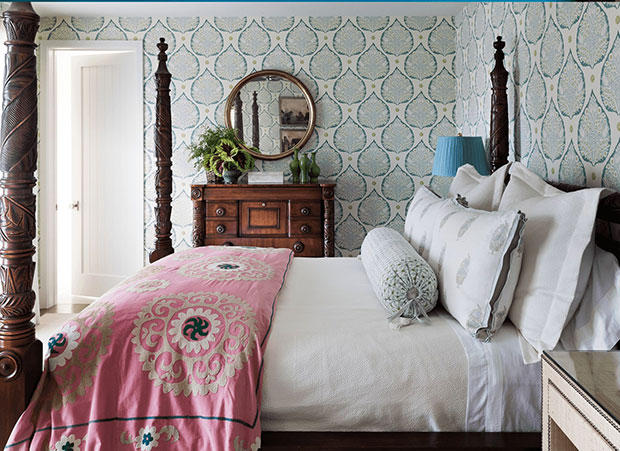 If you pay close attention to the carving details on the post, you will see leaves. These details perfectly correspond with the room wallpaper.
Dalgreen Residence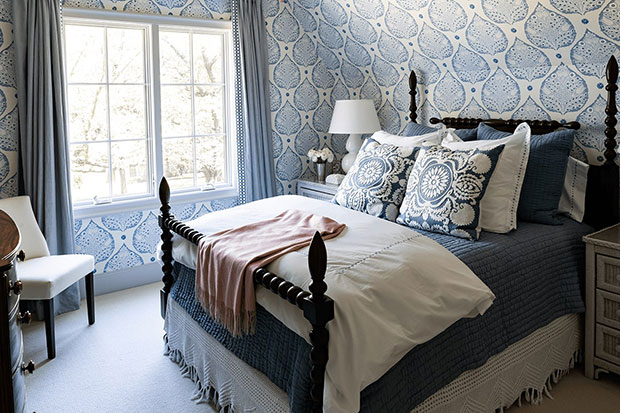 This dark wood tone bed frame design stands out in the light color theme of the room.
Kiawah Residence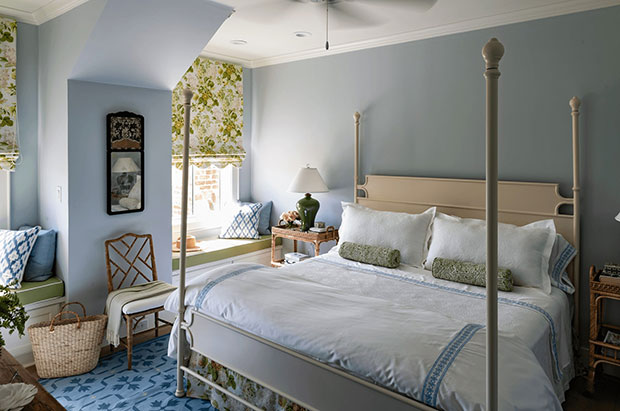 Jan Jones LLC
This bed frame design has interestingly thinner posts or columns compared to a lot of four-poster bed frame designs.
Bluffdale Residence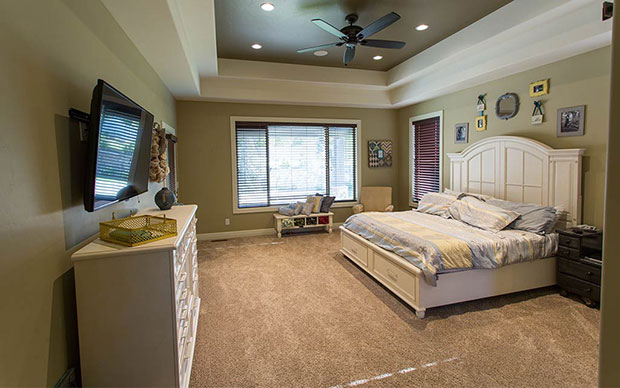 The headboard design is very reminiscent of door or gate designs which makes it very interesting. Not to mention that this bed frame also has additional storage which is available in many bed frame designs.
Saint George Reserve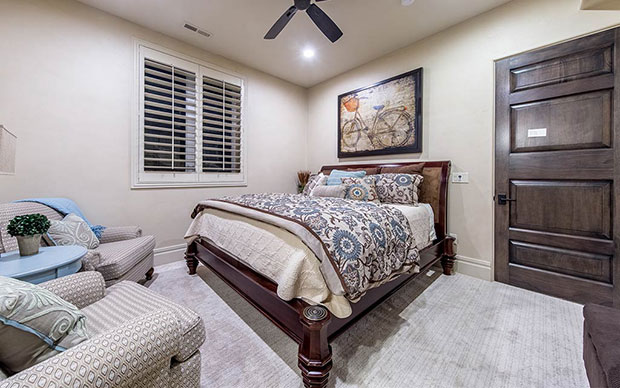 The design and details on this bed frame's legs are what gets this particular bed frame design on this list.
Park Meadow Estate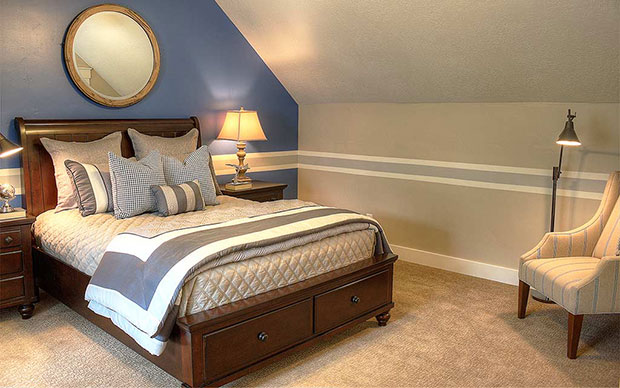 Joe Carrick Design, Inc.
Here's another bed frame design with drawers. You will find that a lot of bed frames have them by the footboard or the side rails.
Harvest Moon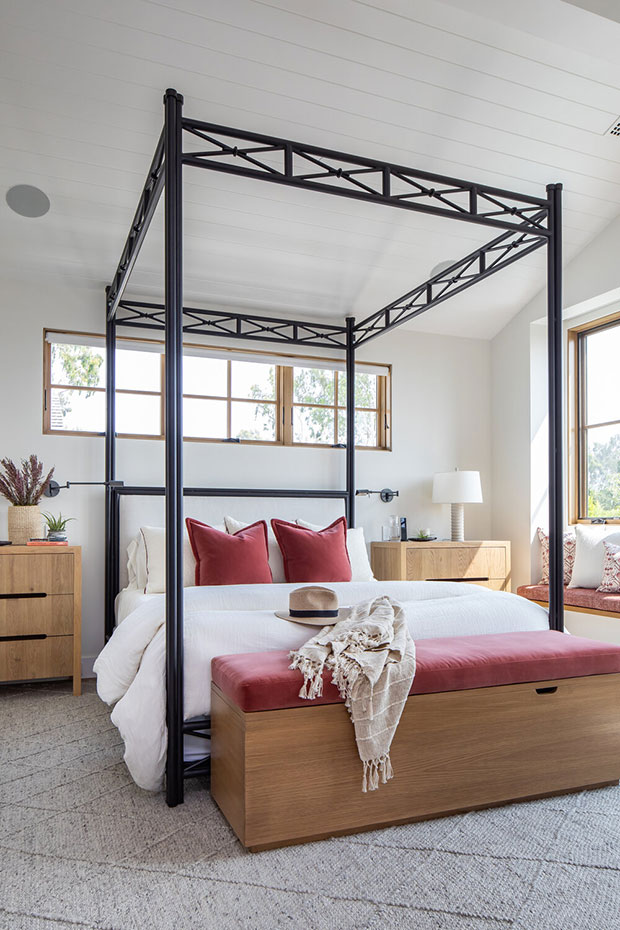 Jodi Fleming Design
The four-column structure has an industrial charm to it.
So, there you have it for amazing bed frame designs! Which one of these got your attention the most?
Like This Post? Pin It!