This House Is Nothing But Beautiful. The 11th Picture Made Me Get Myself A Cold Drink
Like most modern homes, this house has sleek lines and a neat appeal. But this is one has a unique design that left me wondering how it actually looks like not until I saw the cross-section and floor plans. The house is like living above and below the ground. On all corners of it you will be able to fit in visual cubes for it is designed like a large box with excavated areas. The result, is indeed nothing but beautiful.
The Casa P12 is perched in Lima, Peru. And it isn't just perched there ordinarily but it is perched with poise and beauty. First glance at it will captivate your attention for it has some distinct feature in it that other homes may not have.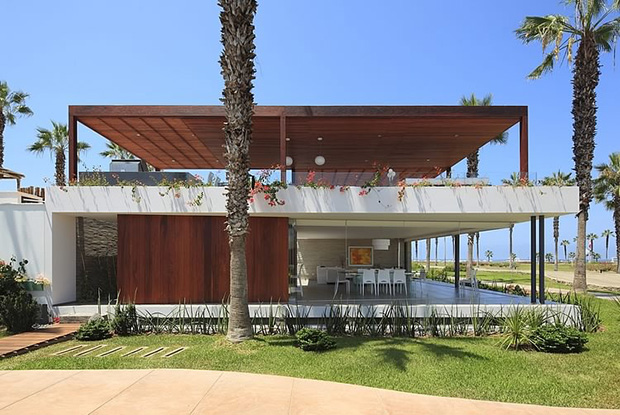 You may wonder what the area above is as it is covered with a wooden trellis. That is the terrace of the house as the designer calls it. Yes, an entire area for the terrace.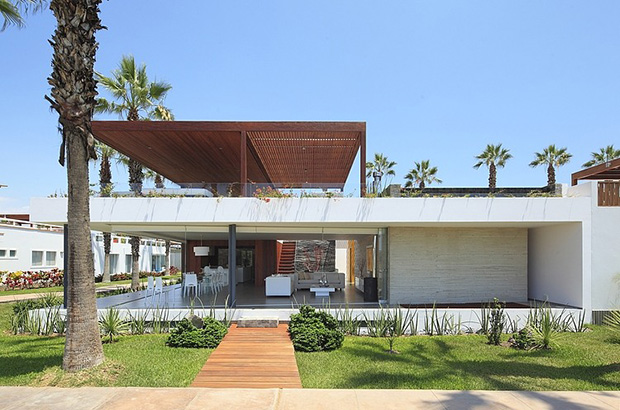 Try to fit in some imaginary blocks into this house and you will be amazed how perfect each block really is.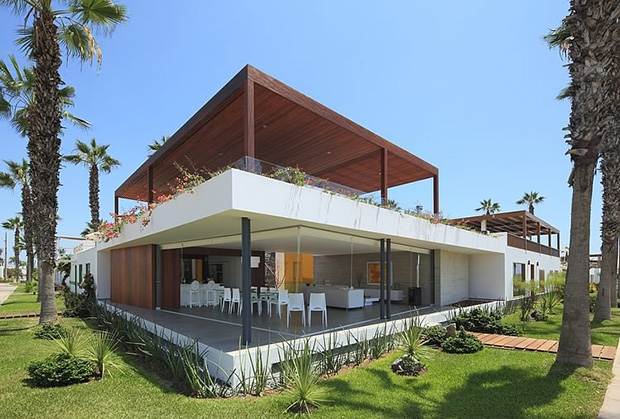 If living in the open makes you uncomfortable, having a house like this will change the way you look at being "in the open."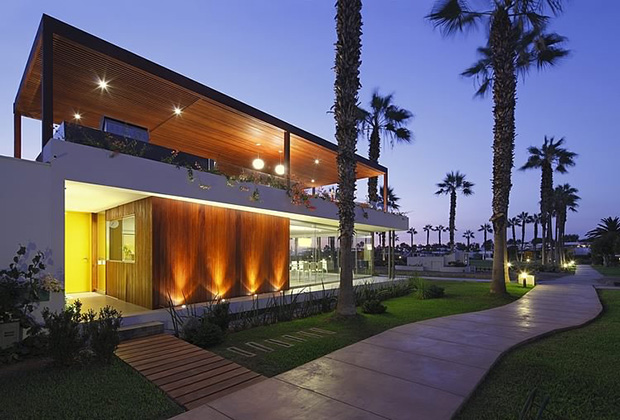 There is indeed something special with it and that is being connected to nature.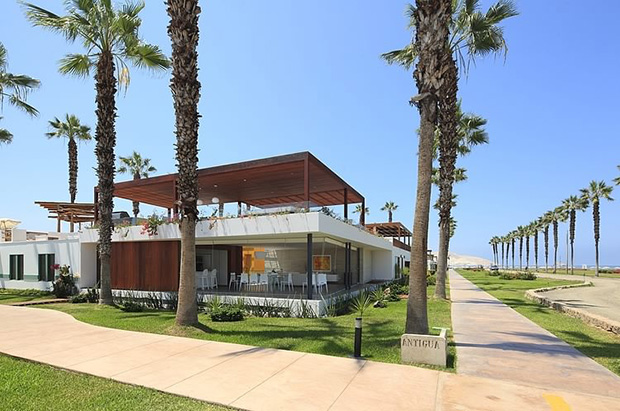 But apart from that special connection with nature, there is something more than what your eyes can see.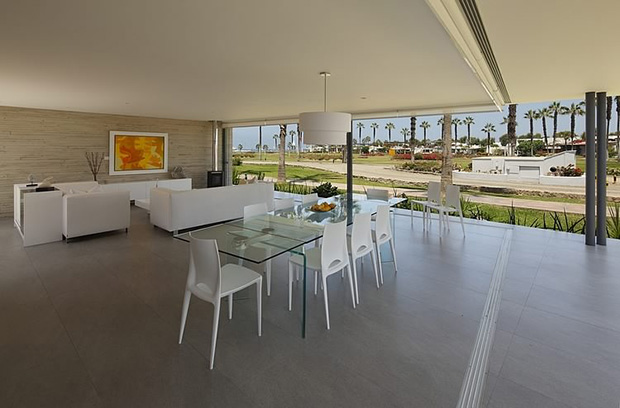 Not just this open plan layout of a living and dining room.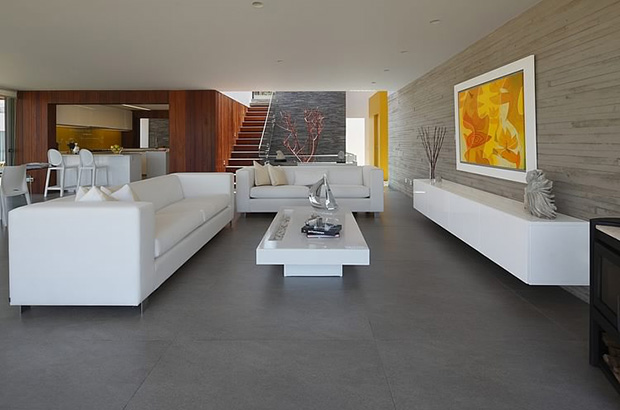 That has sleek furniture inspired of cubes and a lovely pop of yellows.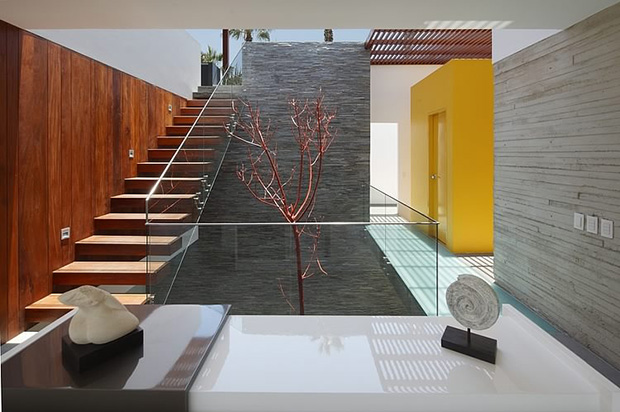 Or this wooden staircase that leads to the terrace where you can also see glass railings, brick walls, yellow walls and concrete walls.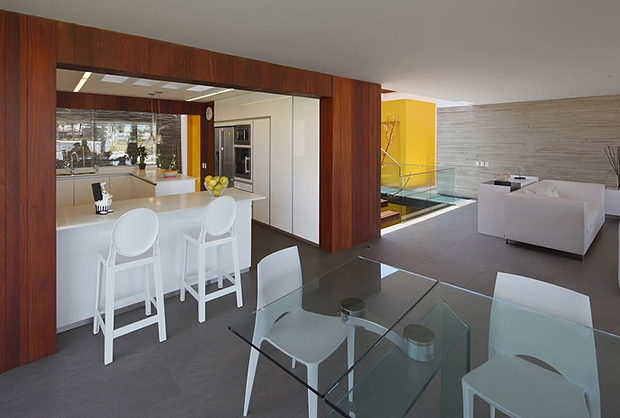 Not just this kitchen block of wood and whites.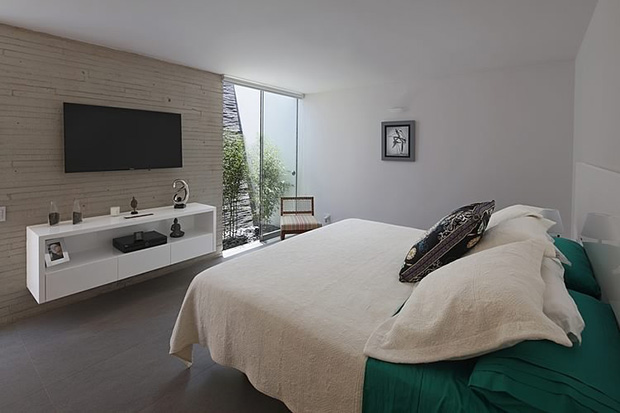 Or this exposed concrete master bedroom with a minimal design.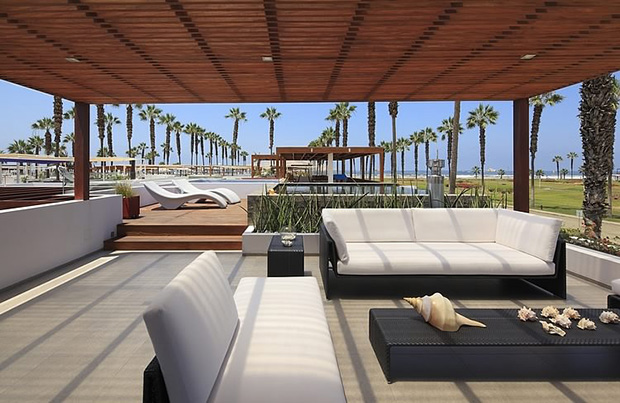 But it is this. This serene terrace that brings you to a different world away from home, away from the busy days of work and away from distraction. This is more than what other homes can offer- peace and relaxation. This isn't just a terrace with seating areas or a lounge area. There is a pool on the far end.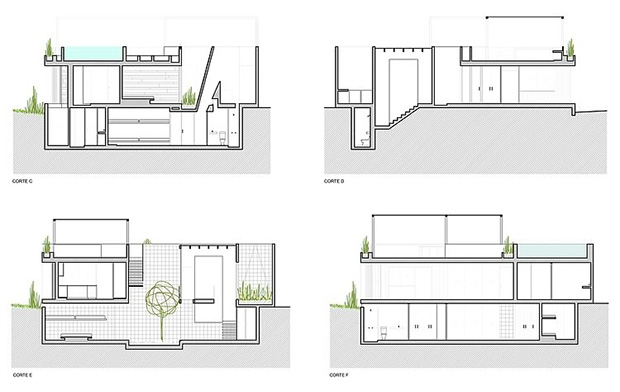 The cross section of the house shows us that there is a space below the ground. Three floors that is but only two is visible from the ground.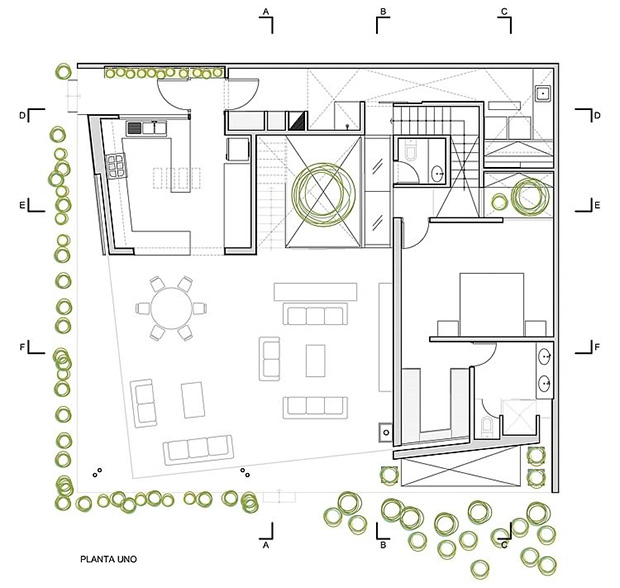 The ground floor is what we can see above with the living areas.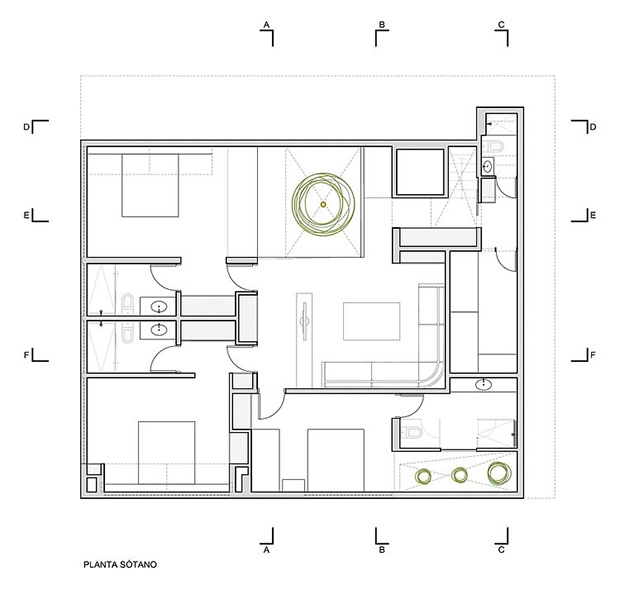 While this is the basement that we didn't expect to be there.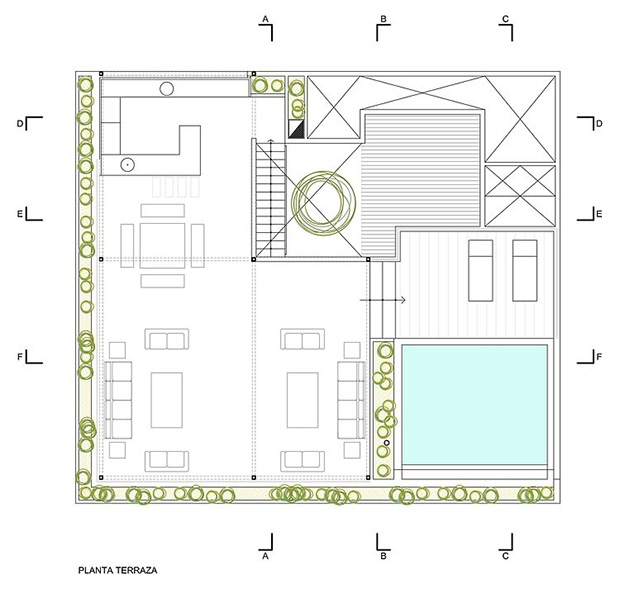 And of course the terrace. The lovely terrace where you can sip a cold drink under the sun.
The house is indeed full of surprises from the terrace to the basement. Martin Dulanto Arquitecto did not just achieve their goal to create a house of blocks with vacuum and a house that connects it to nature, but it also created a home that doubles as a serene haven duplicating the feel of a summer getaway.
FREE TRENDING HOMES IN YOUR INBOX!
Never miss any updates! Subscribe to our feed and we'll send you the latest trending homes right to your inbox daily! Join us Now!