The Classy and Impressionable Interior of the W Verbier Hotel
|
When we go and look for a place to stay, we often look at its photos online and decide from there. First impressions do last and often the interior is one of the major things we consider before booking a hotel. And that's what the interior of W Verbier Hotel really gives you, a lasting impression!
The outside of the W Verbier Hotel is intriguing enough, but the inside is very fascinating!
I actually did not expect that this is a hotel when I first saw its exterior, but then, the interior really blew me away! The design makes you wanna grab your passport and get into the plane on the way to Verbier.
Verbier is an Alpine village in south-western Switzerland in the canton of Valais and the famous ski area in the Swiss Alps!
Yes, the W Hotel Verbier Hotel is located in an area for ski enthusiasts making the hotel a global lifestyle brand's first alpine and ski retreat. The interior uses concrete with fascinating scenery featuring smooth lines.
The smooth lines reflect the tracks left by mountain activities like bike tracks and skiing tracks. The beauty and energy of the famous Verbier mountains were brought inside the W Verbier hotel!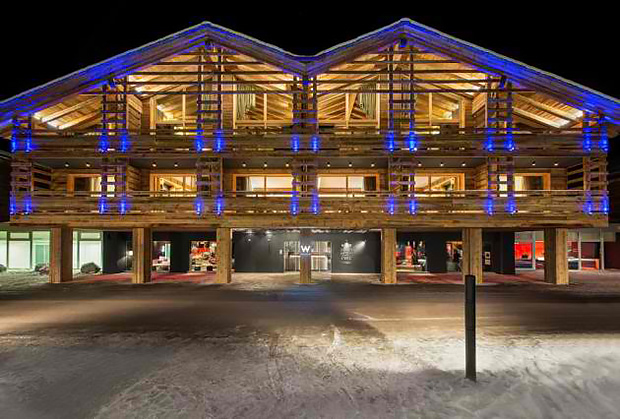 A hotel? Yes, it is a hotel. The architecture will surely intrigue you and will urge you to get inside this alpine retreat.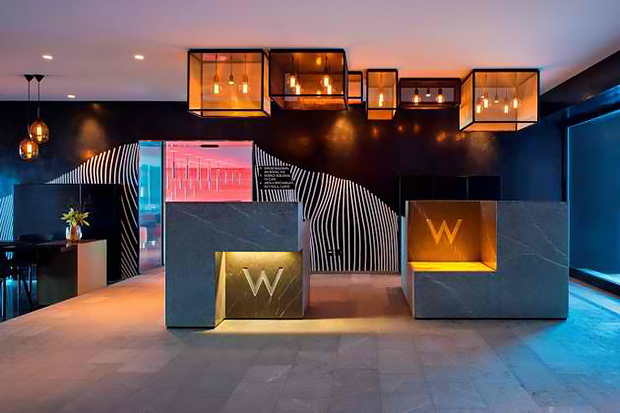 And you will be amazed by its breathtaking interior from this lobby to every corner of the W Verbier hotel.
This part of the hotel looks inviting with its muted lights and its boxed overhead light.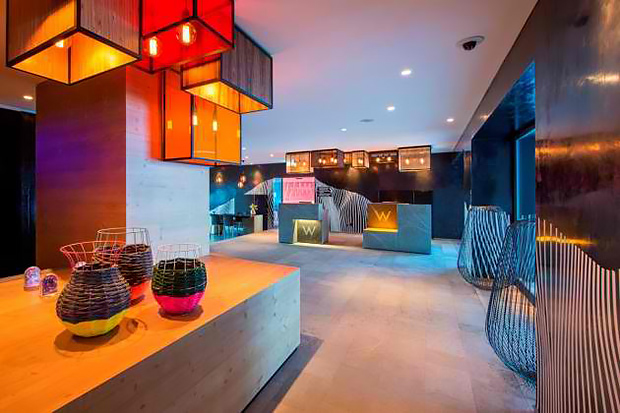 For you can see colors of smooth lines anywhere just like on this angle.
The play of color looks really inviting and playful at the same time.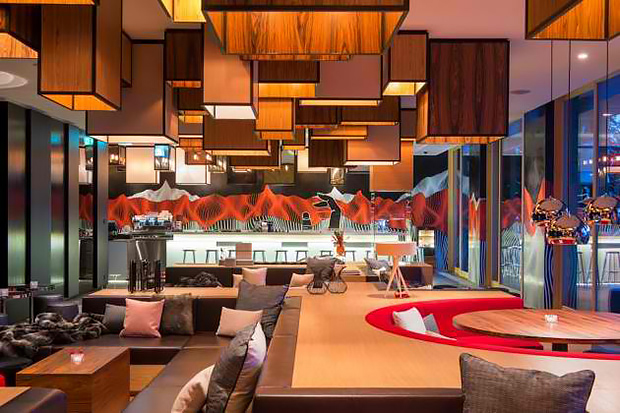 And even lines on the wall reflecting mountain tracks.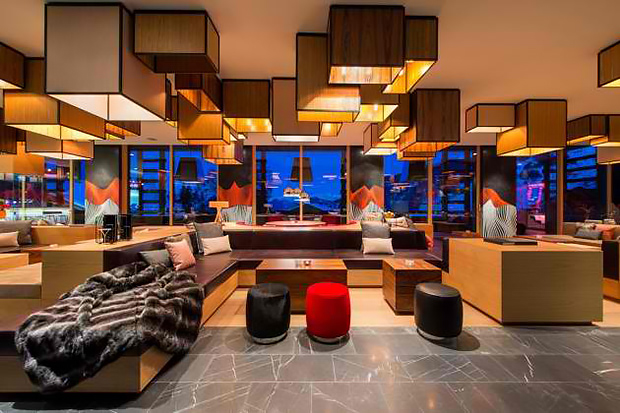 The lighting and furniture create a juxtaposition that reflects beauty and simplicity.
This room, in particular, looks cozy, especially with its pillows and leather seat.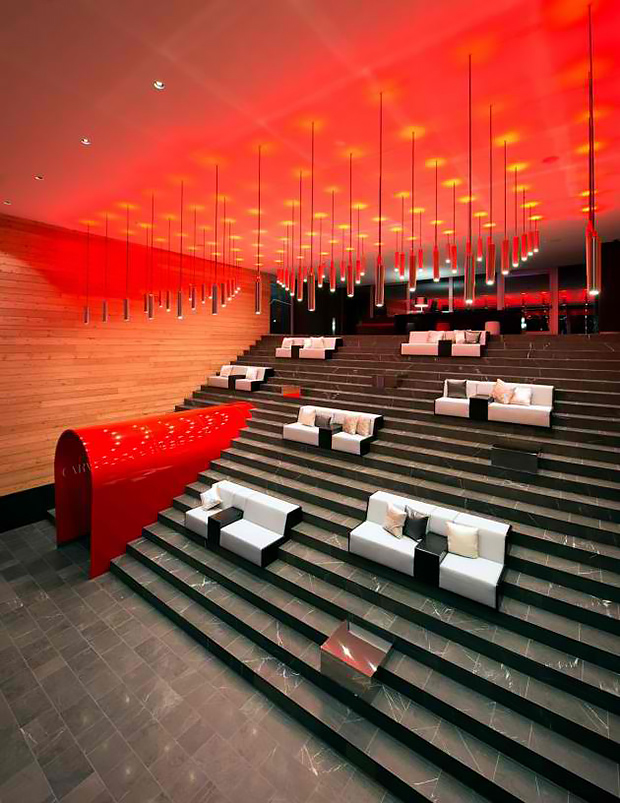 Now let us take a look at this area… Such a gorgeous concept for allowing guest a spot to rest.
It is from this spot…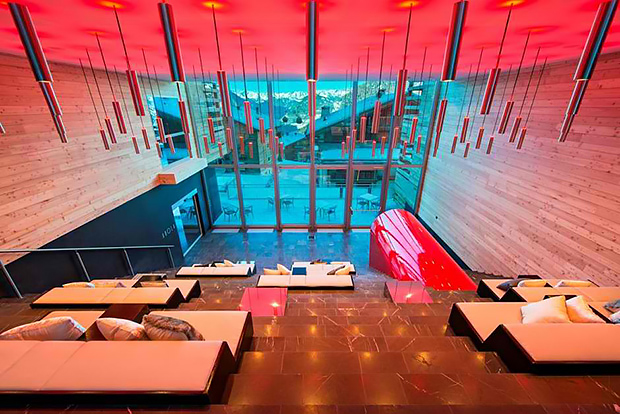 That you will get a perfect view of the outdoor beauty of the Verbier mountains. Cool sitting and viewing room, we might add!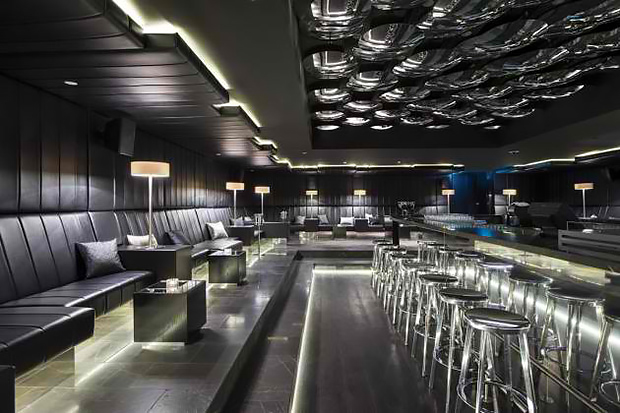 I really did not expect a resto and bar like this which seems to get its coolness from the aura outdoors.
The combination of the lights and the color looks ultra-modern, sophisticated and futuristic. You can surely spend every night here and not get bored with the interior.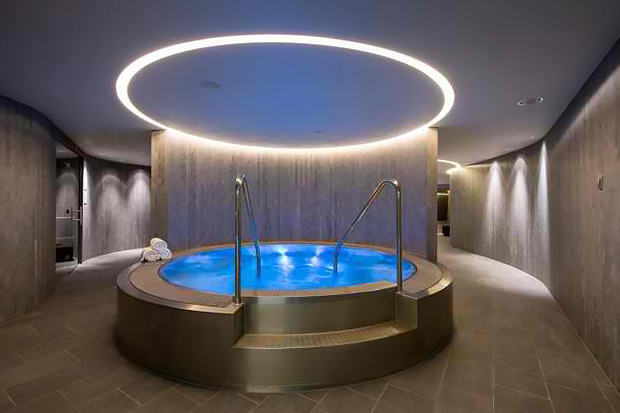 How about a round tub for relaxation equipped with a round ceiling… Who wouldn't be tempted to relax here for an hour or two?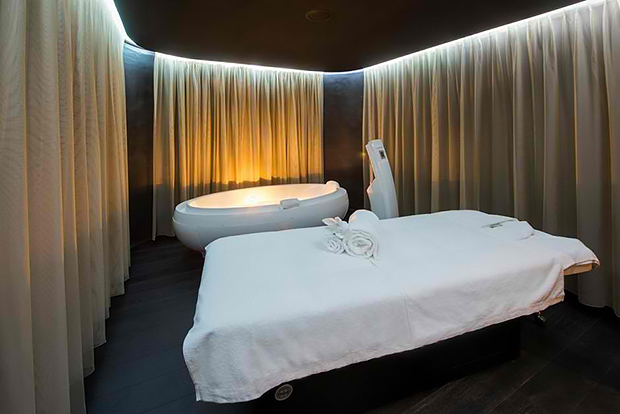 Or a massage for even more relaxation?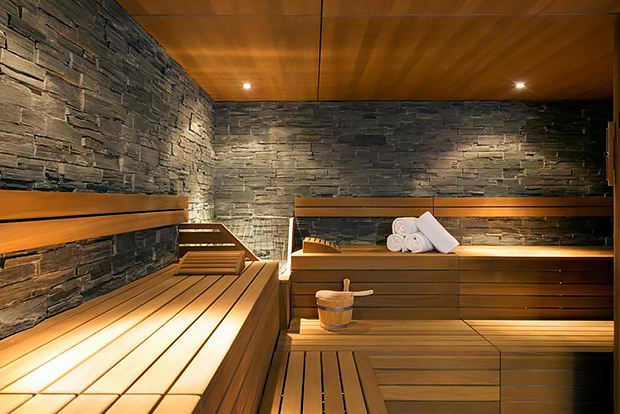 Or a spa area to get that warm relaxing feel?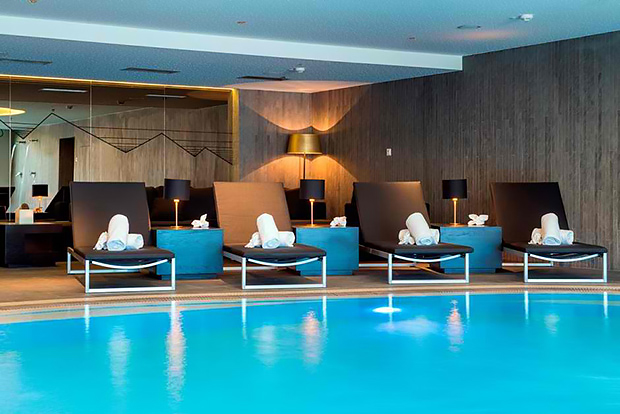 If what you see above isn't enough, then this pool will give you what you want.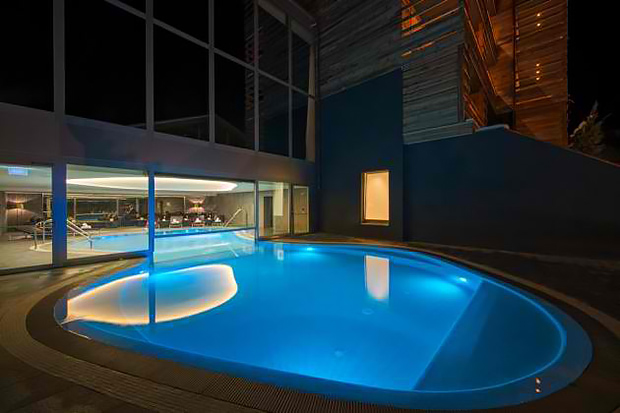 Its round edges are just smooth and are extended from that pool indoors. Beautiful design!
You have the option to stay indoors or go outdoors to enjoy the view. Neat, huh?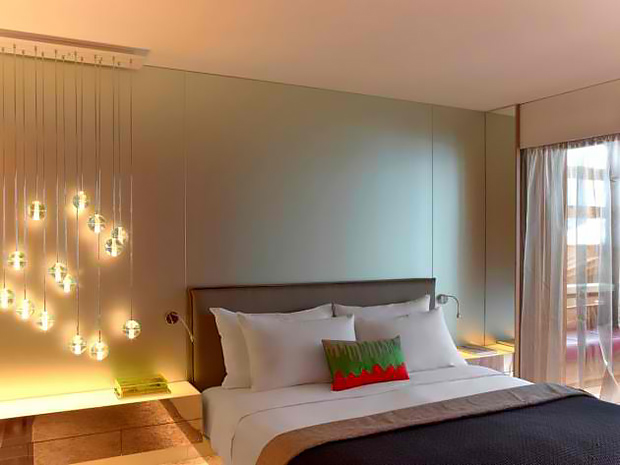 The bedroom is simple and it is the lighting that gives it a dramatic atmosphere. We like how the designer made use of this hanging lightbulbs as one of the room's sources of light. We are pretty sure this gives the room an intimate and cozy ambiance at night.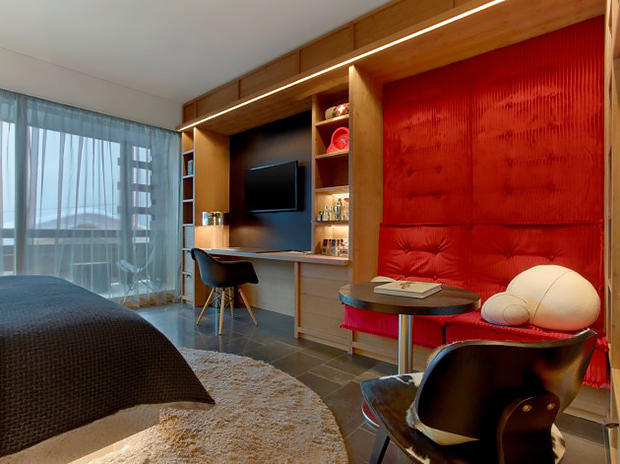 And this red soft walls that make it a perfect spot for cuddling.
Come to think of it, the red color is quite dramatic and adds a nice touch to the interior's colors.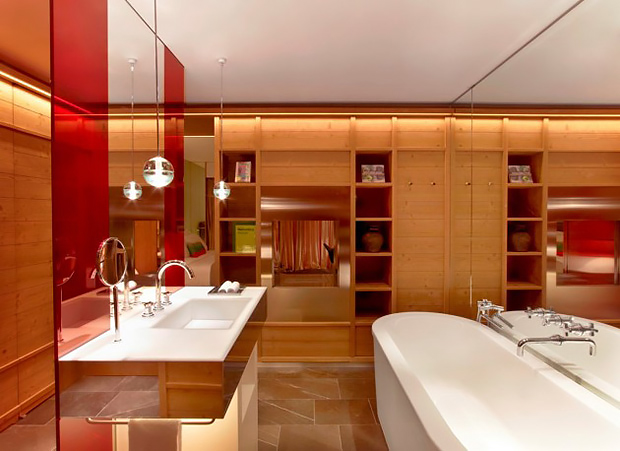 But if we talk about red, this bathroom used it perfectly combining it with wood.
I like how the designer used the floor to ceiling glass to make the room look bigger and expand it.
Oh well. I am sure that once you are inside the W Verbier hotel, you will get a different feeling about skiing and the alpines. Instead of the cold atmosphere and the rocky snowy mountains, you will grasp the beauty of smooth lines and comfy living.
The W Verbier Hotel designed by Concrete Architectural Associates is a one of a kind hotel that will be loved not just by alpine lovers or ski enthusiasts but even for those who are seeking for adventure and great hotel experience.
So… Just by looking at the photos, would you love to stay here for a week or two?