Once You See This House, You Will Give Up Everything To Live in A Bridge
I know you are not a troll who wants to live under a bridge and grab anyone who passes it but troll or not, you will give up anything just to live in this Bridge House. And once you see this house, you will be happy to welcome not just Three Billy Guests (Three Billy Goats Guff) but even your entire circle of friends because believe me, you will all have a great time under the bridge.
This Bridge House is designed by Joeb Moore + Partners Architects in the town of Kent, Connecticut. What makes this unique is its bridge appearance reflected in its cantilevered beams. The house is an L-shaped structure that will intrigue you and will make you want to call it "yours".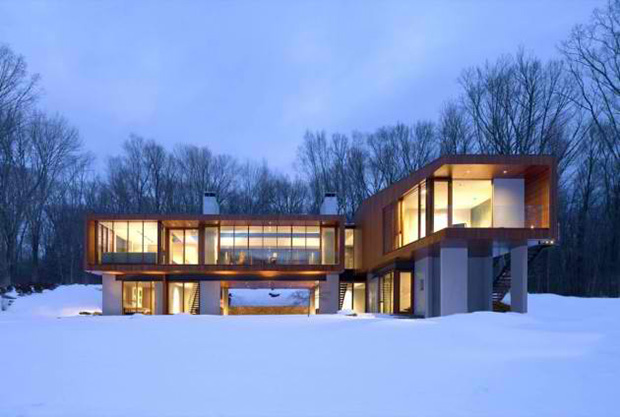 From a distance, you will look at it as a usual modern home with geometric lines all around it. But there is more to what you can see aside from how it looks beautiful with the whites that surround it.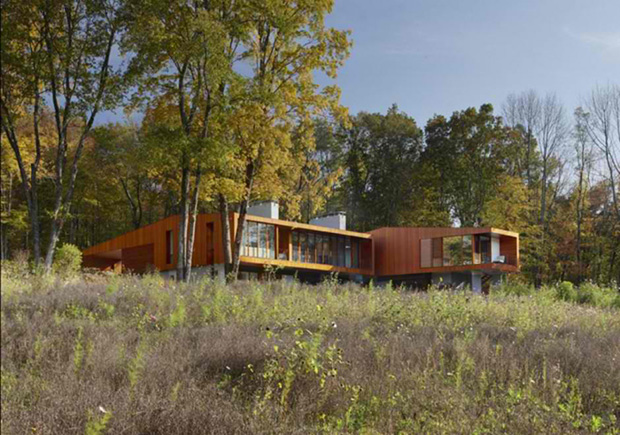 And how it stands with pride on green surroundings too where you can clearly see how its exteriors are lined with wood and glass.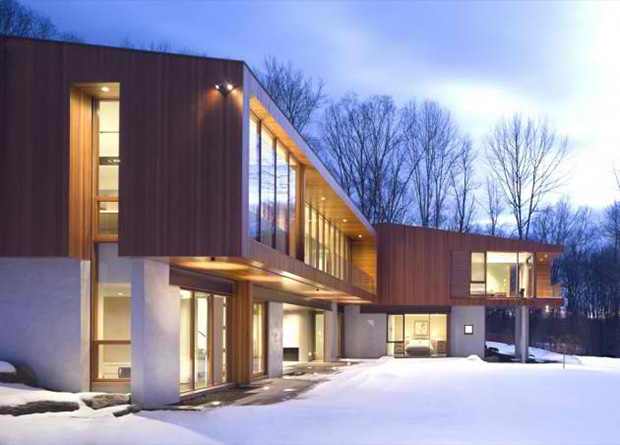 The extending part of it will make one feel like walking on a bridge that leads to a lovely ocean of greenery.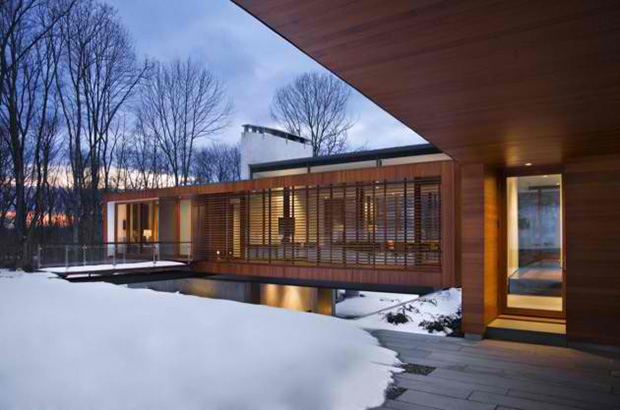 This land is flat but this house is not.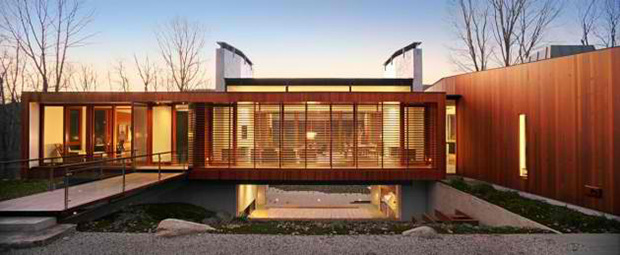 For there is something underneath the bridge of the house.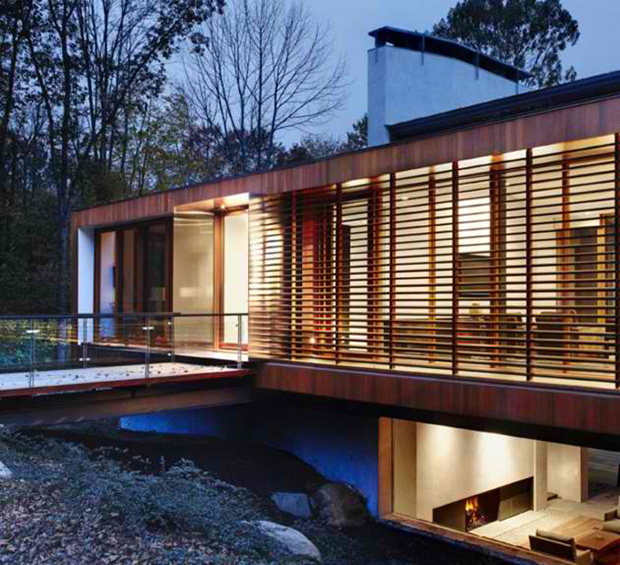 That will seemingly drag your feet to discover what is under it. But before you go under the Bridge House, take time to appreciate the beautiful design above it with vertical fixed blinds that is for privacy while allowing light to enter the space.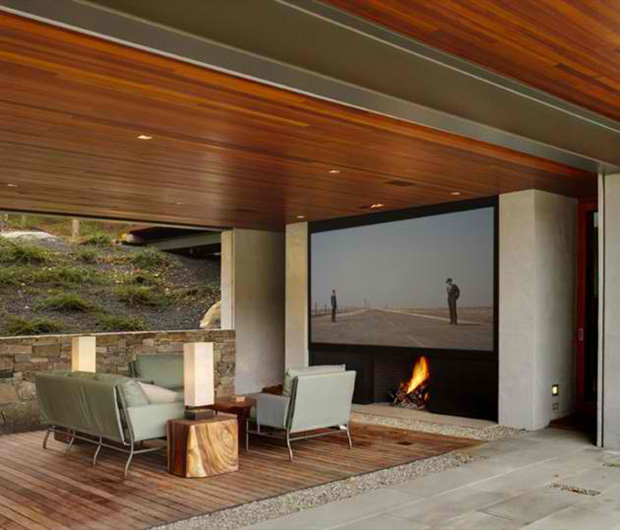 After talking a pause to look at above the Bridge, you will get into this serene spot where you and your Three Billy Guests can get unlimited doses of entertainment from that wide screen.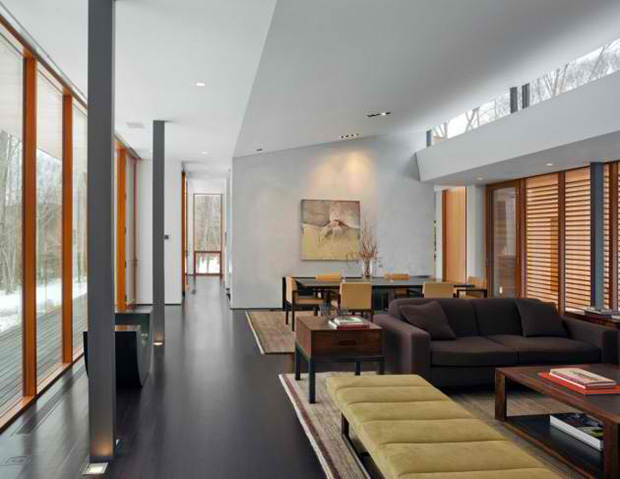 Drag your feet once more and let us go up to this living space which was covered by the blinds in the facade.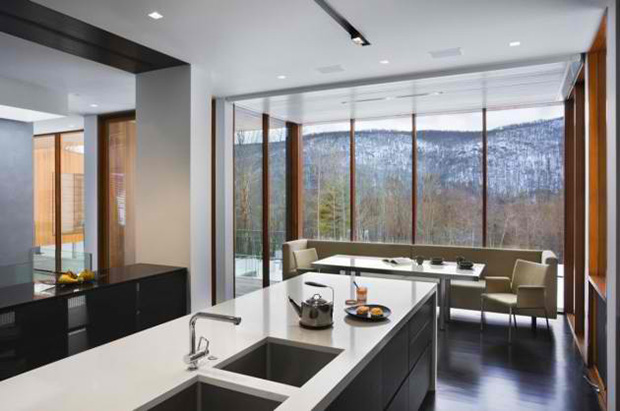 And to this kitchen area with a dining spot that allows a perfect view of the trees.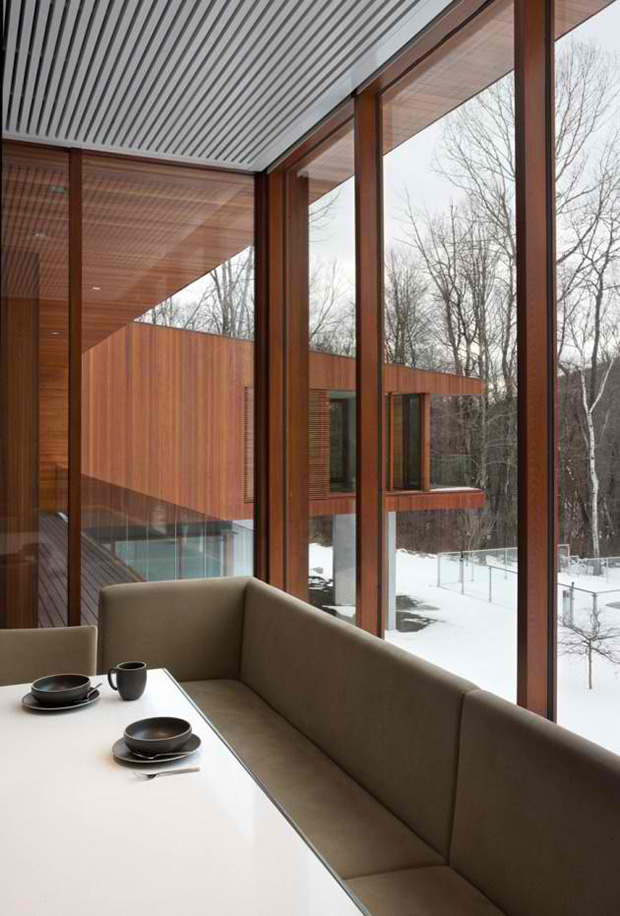 Sitting on this comfy bench will not make you realize that you are actually on a house that is like a bridge.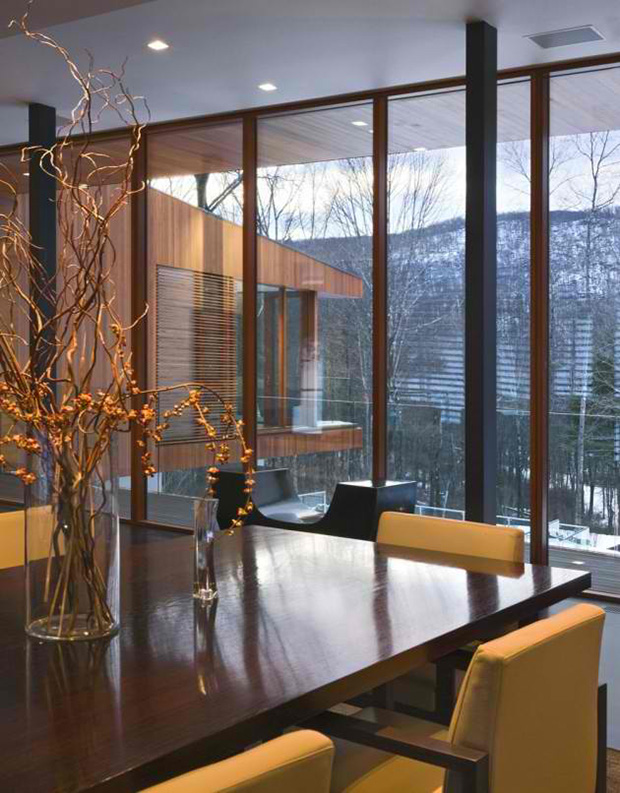 But it will make you feel like you are totally lucky to get to sit on these lovely dining chairs and grasp nature's beauty from outside.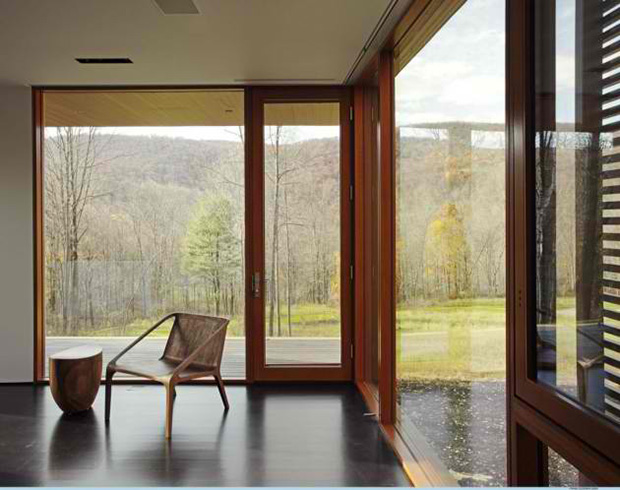 Take time to think and ponder alone on a private area like this. Although, it is indeed wrapped with glass but it's a private area.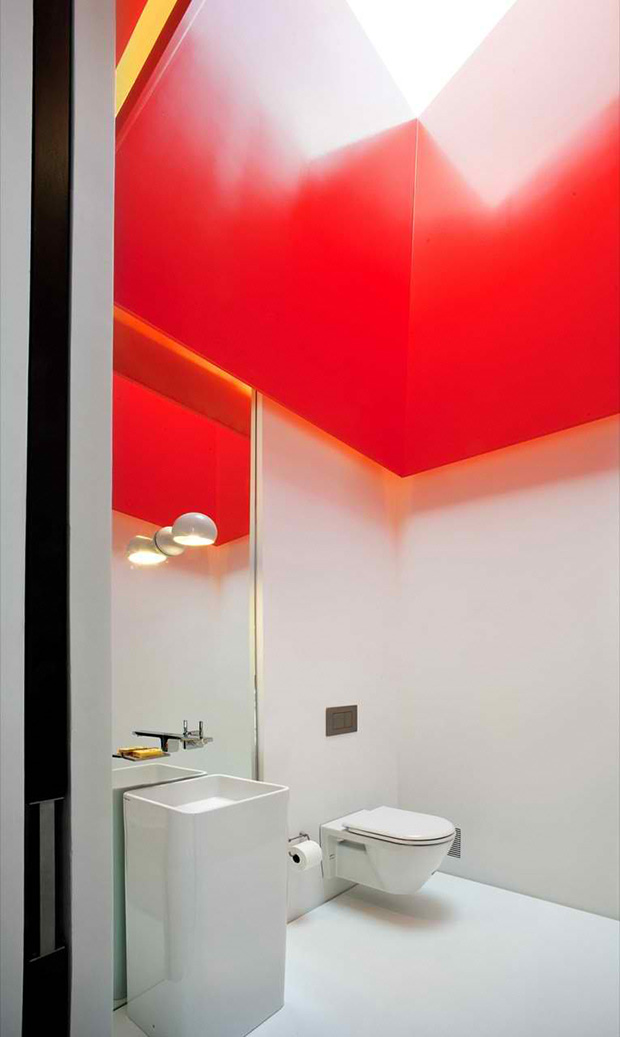 While the living spaces were in natural hues, the bathroom is in white with a red ceiling that seems to be a skylight.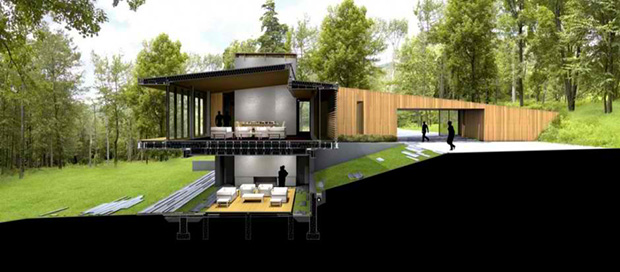 This is how the architectural rendering looked like. And it is how the house turned out to be.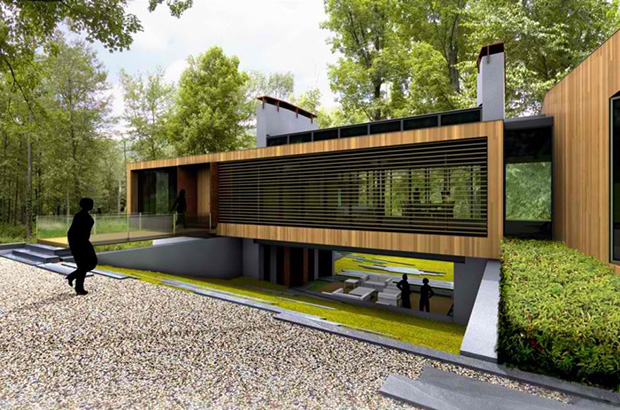 But it was just more prettier in actual- especially the entertainment area under the bridge.
Intelligent architecture and engineering combined gives you this Bridge House by Joeb Moore + Partners Architects. After seeing this house, you will change the way you perceive the scenario of living in a bridge. So, if you get a home like this, get your Three Billy Guests but don't be a troll.
FREE TRENDING HOMES IN YOUR INBOX!
Never miss any updates! Subscribe to our feed and we'll send you the latest trending homes right to your inbox daily! Join us Now!