How a Trashy Car Trailer Turned into a Fancy Salon
Funny how we seldom expect great things to happen to ordinary stuff, right? This car trailer was transformed into something extraordinary! Let's us take a quick look here!
You wouldn't expect what this trashy trailer turned out to be. It is indeed amazing how people come up with ideas to make use of old items big and small instead of just leaving them to rot.
Even those that look hopeless just like this car trailer can turn in something functional and totally useful.
All you need is a bunch of ideas, creativity, innovation, and of course, effort. But if you don't have all this, you won't even think of touching this old dirty trailer.
First, look at it will make you think that it is a health hazard. It looks smelly and very much near to being called garbage.
The condition inside is much even worse than what we can see outside. But that wasn't a hindrance for the people who gave this trailer an impressive and shocking makeover.
The pictures below will show you the transformation of the car trailer which seems to be unbelievable.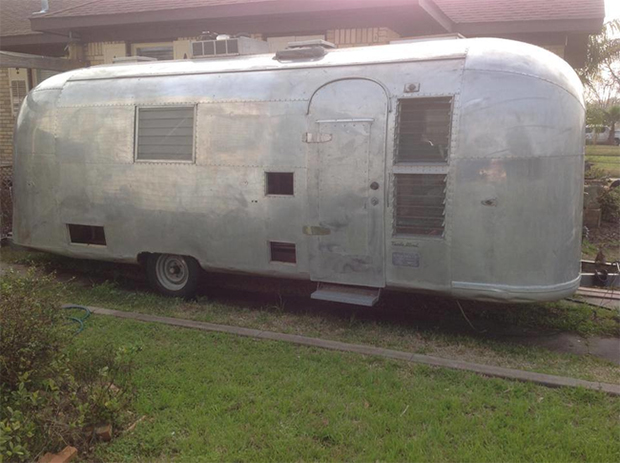 This trailer looks undesirable. No one will really try to touch it.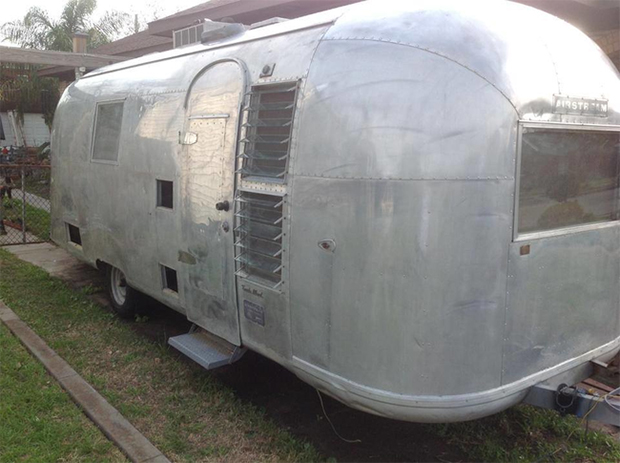 It looks old, beaten and have used up its remaining useful life.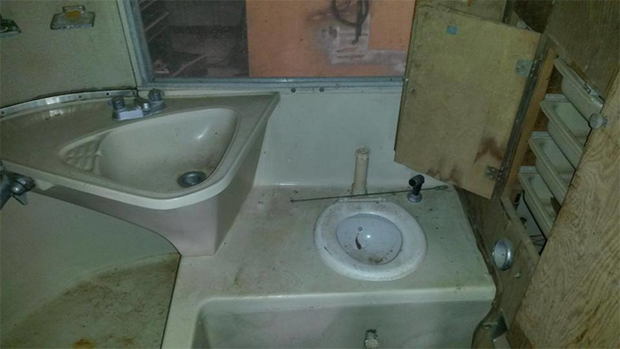 Look at how messy the inside of the car trailer. It definitely has seen better days!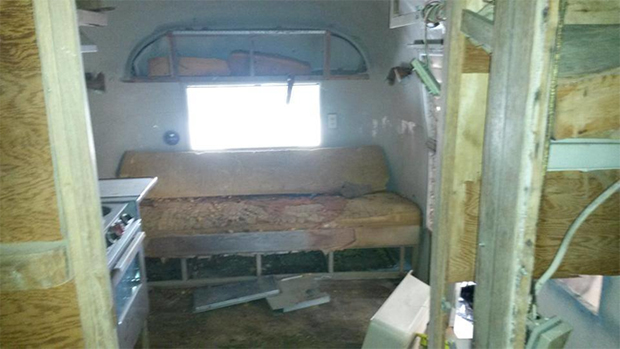 Everything was damaged as if some sort of animal used it. Look at the cushion of the chair.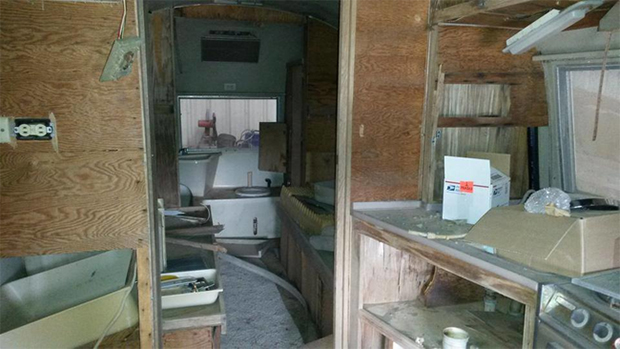 Or maybe even a monster or an ultimate destroyer!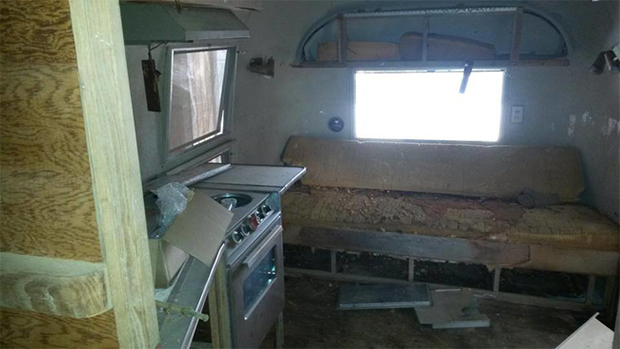 Every single thing is a mess. No one will really care to try and fix this.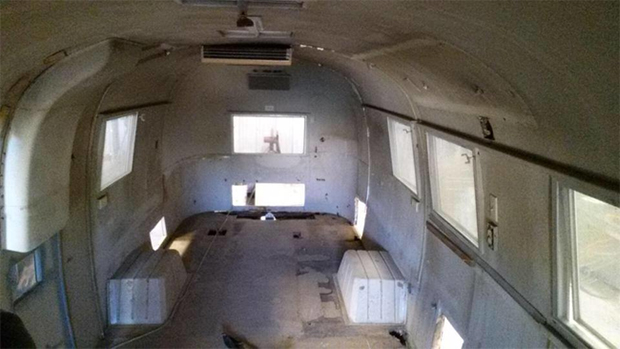 Not even a place I'd try to play hide and seek.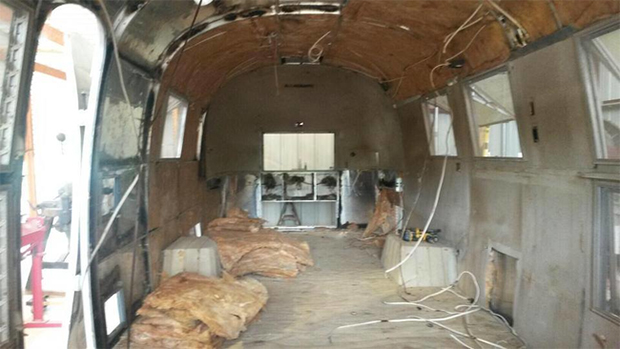 But some people found it and had brought it in for a makeover. I can't believe they have thought of doing it!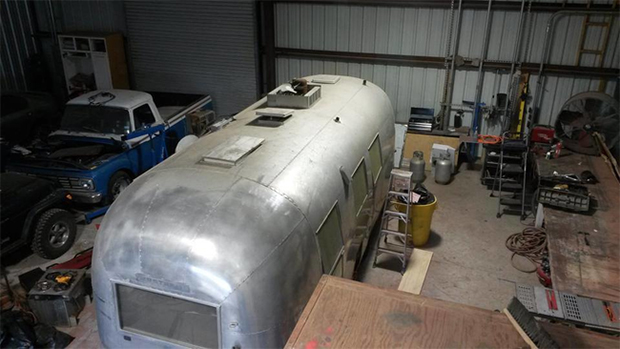 First, they took out everything inside to start anew.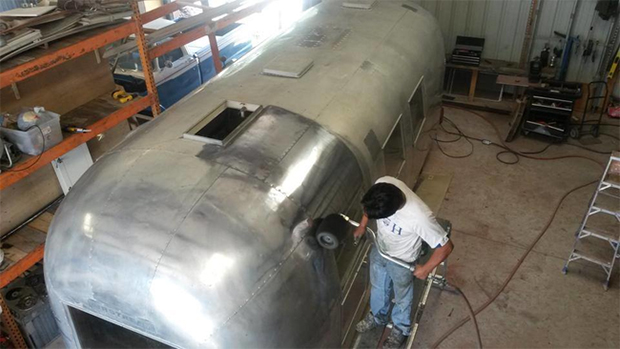 They also repaired the damages from the exterior.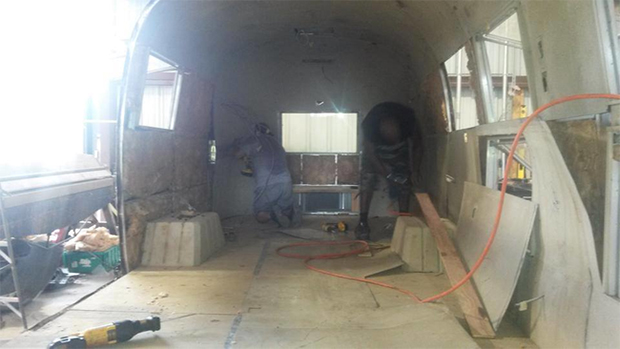 And right into the interior of course. It was cleaned in every corner.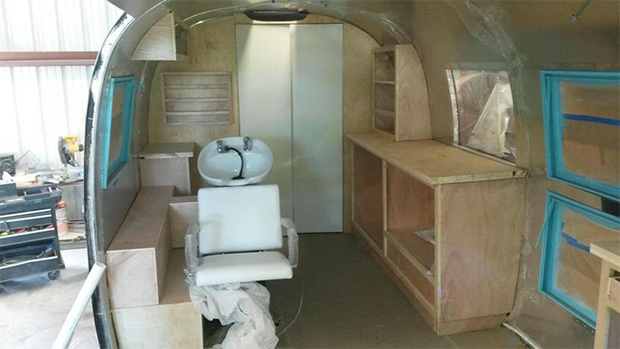 Then things started to change…a lot!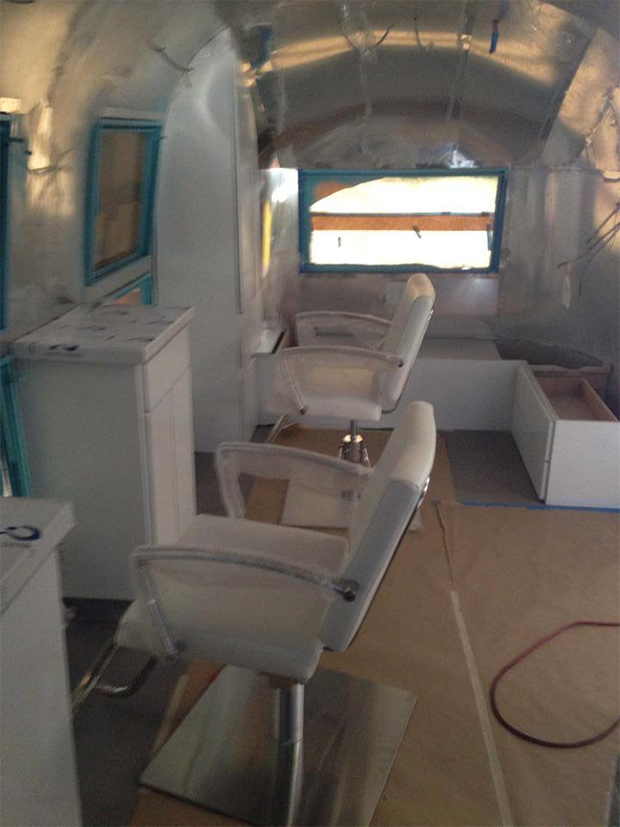 Furniture were brought inside like these comfy chairs.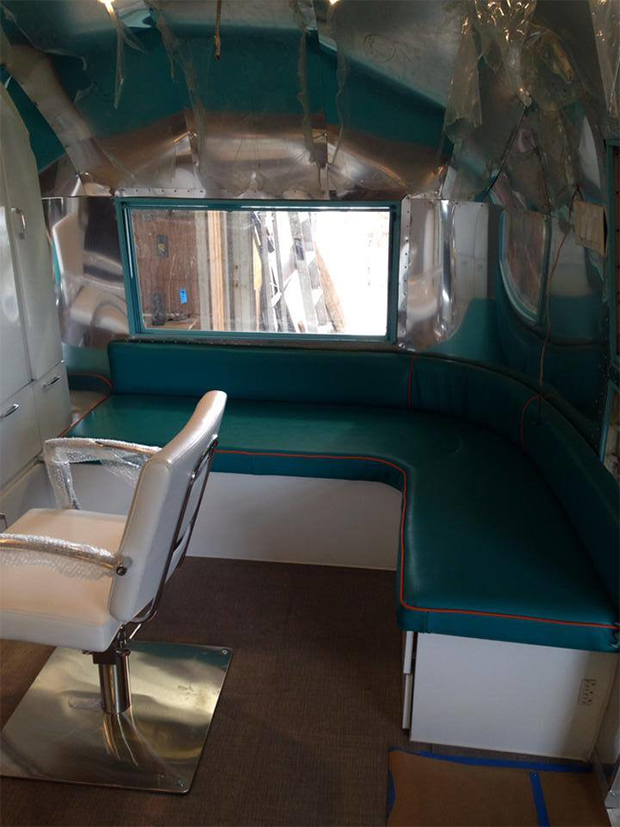 And this upholstered bench intended as a waiting area.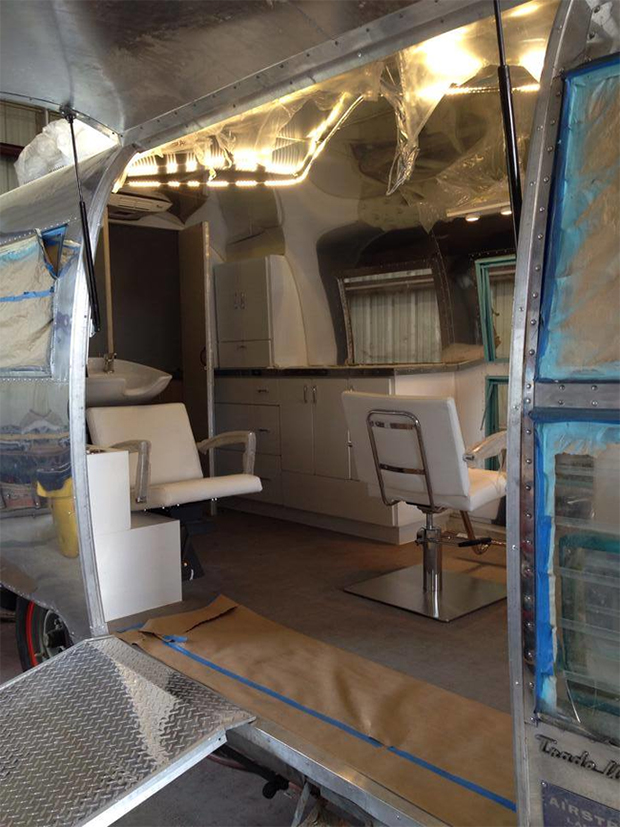 It is beginning to look neat with sprays of paint here and there.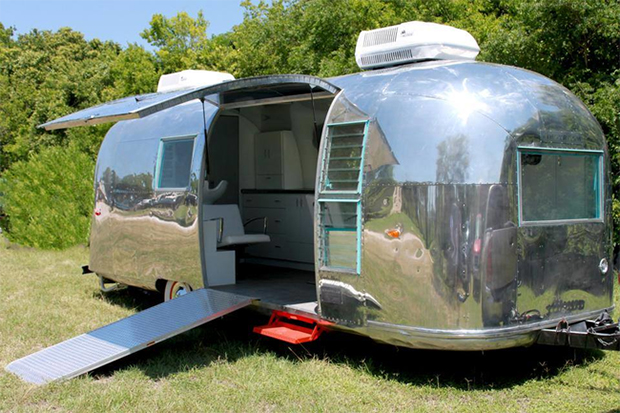 And the exterior is no longer ugly. It is shiny and very much attractive.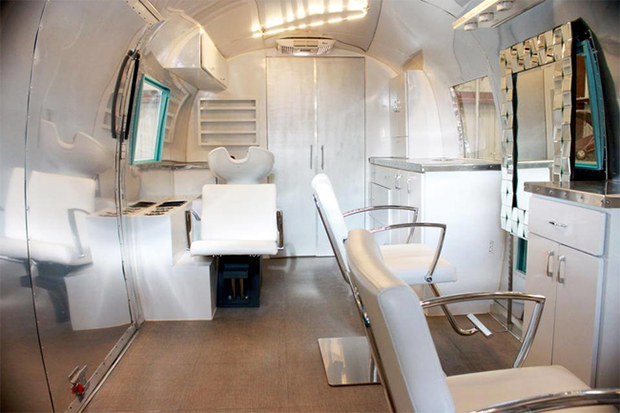 Of course, the interior is shiny and clean too!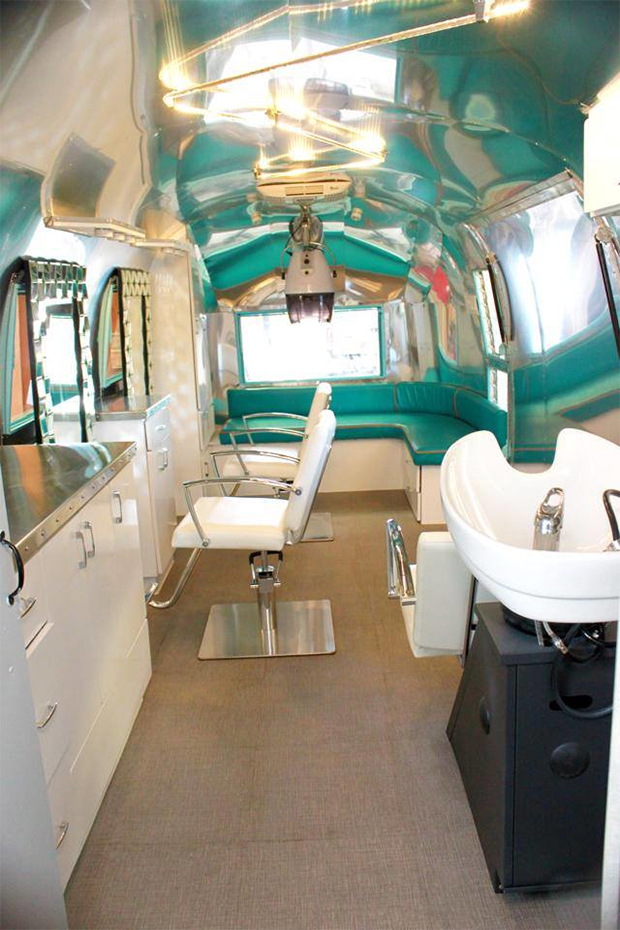 You are now looking at a salon. Something that will make customers want to come inside because of its unique set-up.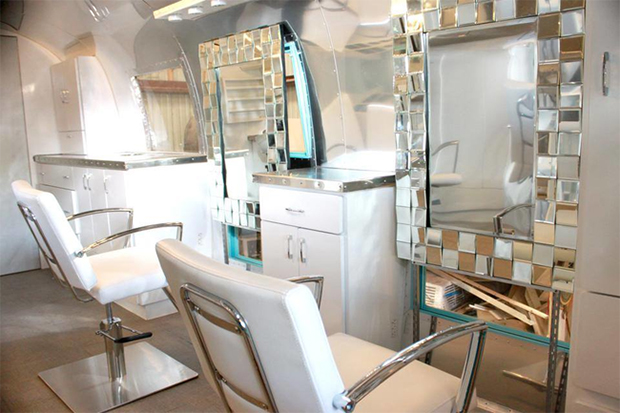 The shiny mirrors look perfect inside as it adds glimmer and sheen to the interior.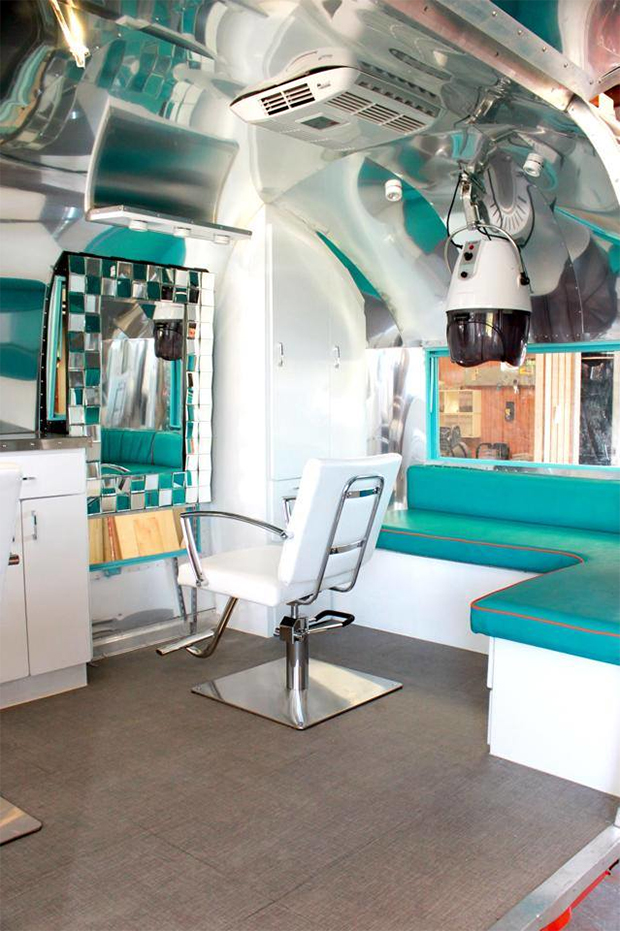 Look at this place now. It is very far from its previous appearance! Very neat indeed!
There had been many makeovers like this one of a car trailer but turning it into a salon is indeed a new idea!
Guess you would love to get yourself a makeover here! If they could transform a trashy car trailer into a stunning salon, for sure they will be able to give you the best look too!
This was first shared in Reddit and has impressed many.
This can even be great for onsite up do's during outdoor pictorials and even weddings!
Related Posts