I Never Thought I'd See A Real Magical Fairy Tale Tree House Than This! Just, Wow!
I have always loved the beauty of cherry blossoms. The way they make the surroundings magical and light. Imagine living or staying in a place, taking a rest, just chilling out and be surrounded by them? Terunobu Fujimori had also the same idea, and I must say that the finished output is truly remarkable! He designed this Fairy-Tale Treehouse in Hokuto, Japan and made a surreal and unique structure!
Built for the Kiyoharu Shirakaba Museum, the treehouse is actually a teahouse. It is supported by a single cypress trunk and surrounded by a bevy of cherry blossom trees. From the vantage point alone, guests who are spending the time here, can actually enjoy the cherry blossoms especially if they are in full bloom!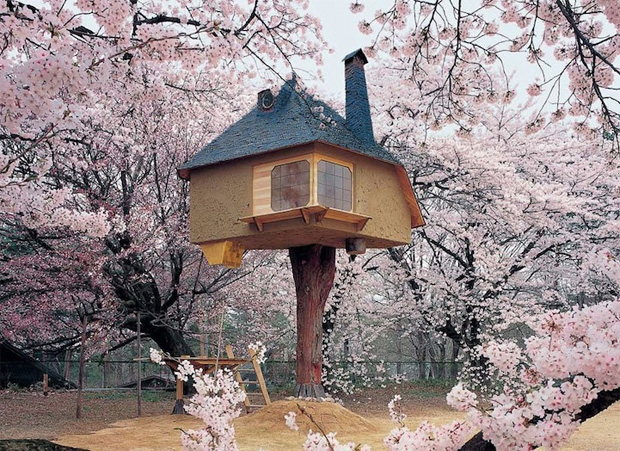 The treehouse looks quiet amazing from this point. It compliments the cherry blossoms surrounding it. Looks completely magical! Just looking at it reminds of an animated program/ show i've seen before. Really takes my breath away!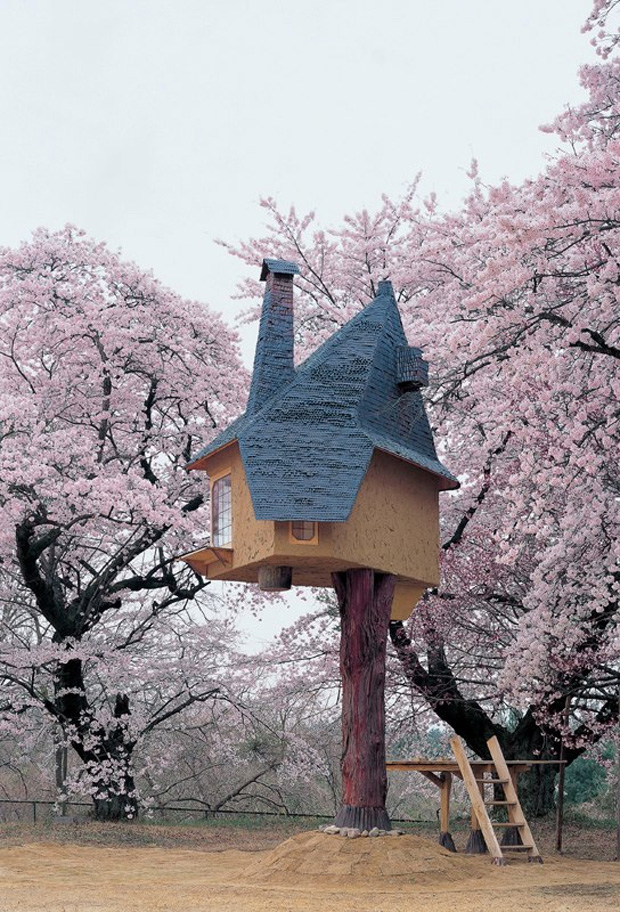 The structure is sturdy enough to withstand stormy weather and earthquake, so you wouldn't be worrying about getting stuck here. Check out this view of the treehouse, looks quite strong!

Photo Credits: Akihisa Masuda, Sjonnie van der Kist and Dana + LeRoy Bunward.
Contrast to its fantasy-like exterior, the teahouse is far more simple and modern. The wood isnide the treehouse looks incredibly smooth and does not go against the amazing backdrop that the cherry blossoms outside, offers.
Known for his surreal structures which are usually created using natural materials like wood and stone, Terunobu Fujimori has indeed made something entirele magical. Now, who wouldn't want to spend a quiet day here?
FREE TRENDING HOMES IN YOUR INBOX!
Never miss any updates! Subscribe to our feed and we'll send you the latest trending homes right to your inbox daily! Join us Now!