You Would Enjoy the Beach More When You See Candy Colored Houses on the Shore
I'm sure most of us have gone to the beach and aside from the sky, the waters and the sand, we love to catch a glimpse of other interesting structures in the beach. If you want to get a stimulating view while enjoying your time in the beach, I am sure you will wish that you will see these beach houses in every beach you visit. But no, that isn't possible because these beach houses are only in Miami.
I have seen beach houses before but not as quirky and colorful as these one. But what really made the images look stunning is how Leo Caillard composed it. It isn't just about taking the photos of the houses but is about the repetition of a strict formal composition wherein we tend to compare and notice the subject's difference because of the repeated background. Caillard achieved that goal because as we scroll down the page, we can certainly appreciate each house's difference even more.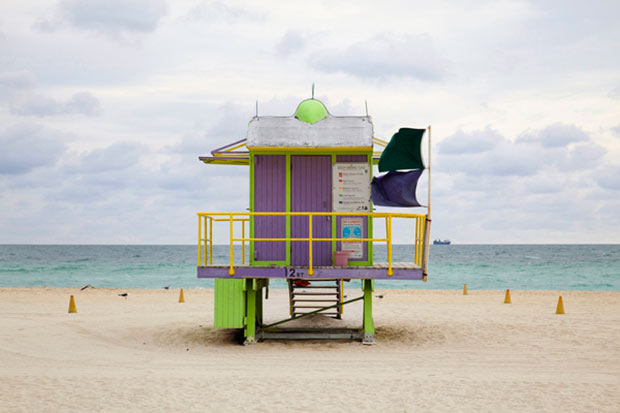 Voilet, lime and yellow are nice combinations for this beach house.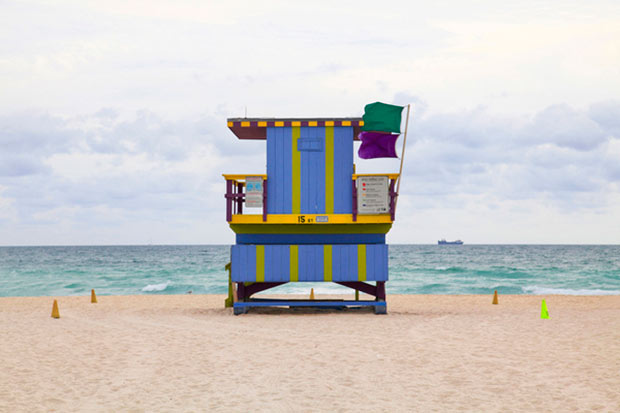 While this one has yellow, blue and purple adding intriguing stripes into it.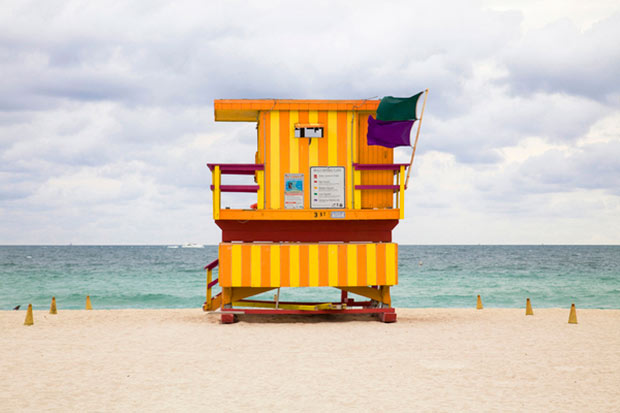 Talking about stripes, this one nailed it in yellow and orange!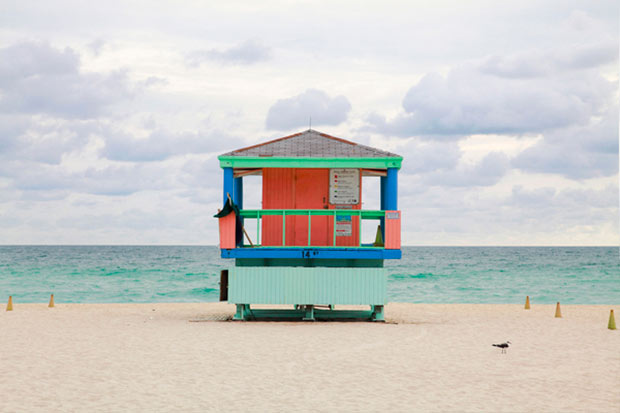 A house with a different style that the previous ones as it have a hip roof instead of flat.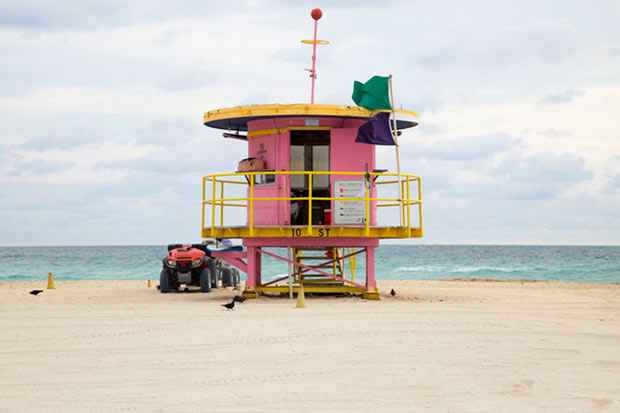 This is even more interesting in pink and yellow with a tank like shape.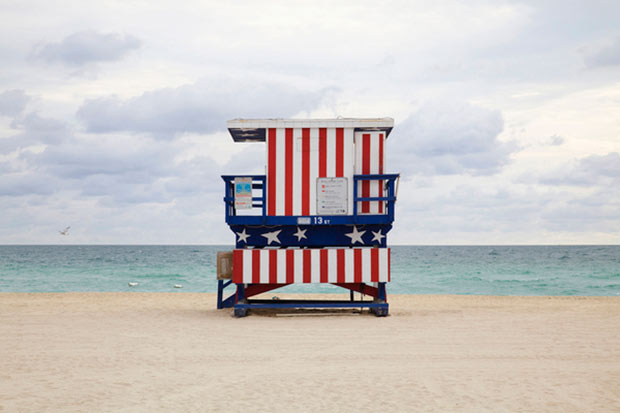 Celebrate the 4th of July with this blue, red and white house.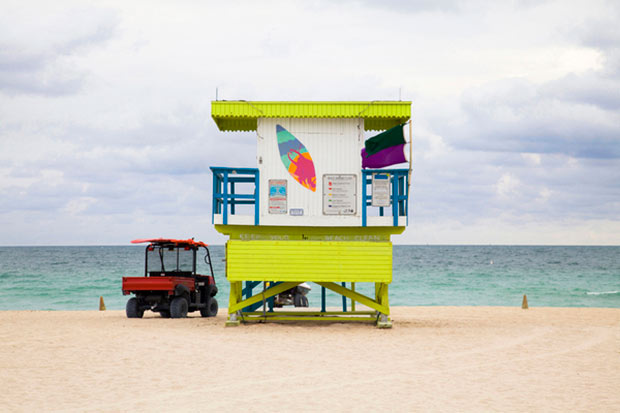 Or express your love for the waves and surfing with a surfboard wall art.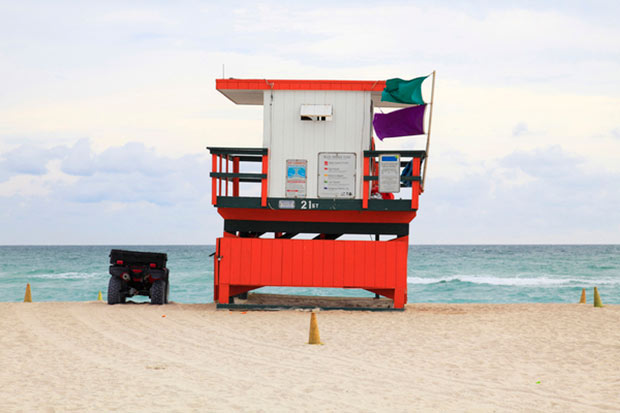 Or stay simple in white, red and black like this one.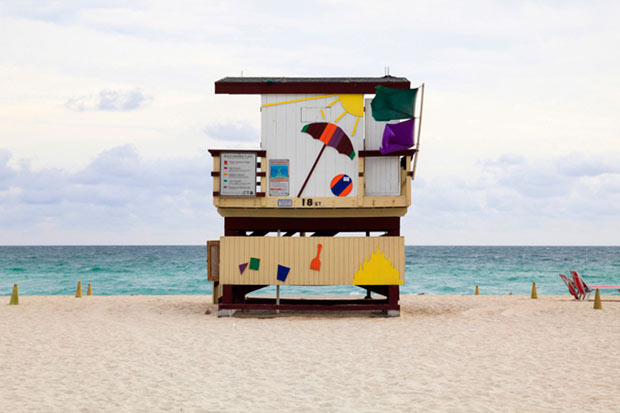 But you can also add more quirky designs on it that screams, "Let's party!"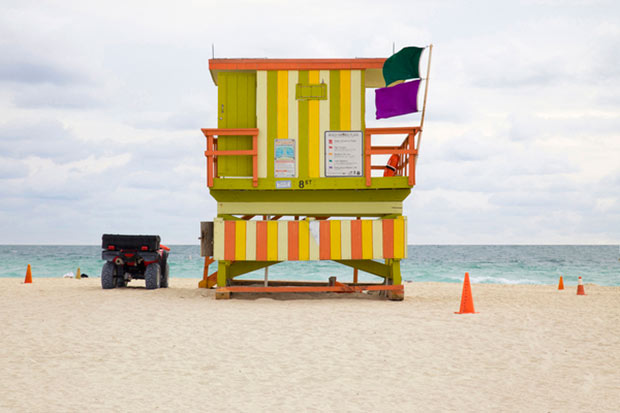 Another one with a striped exterior in lime, cream, yellow and orange.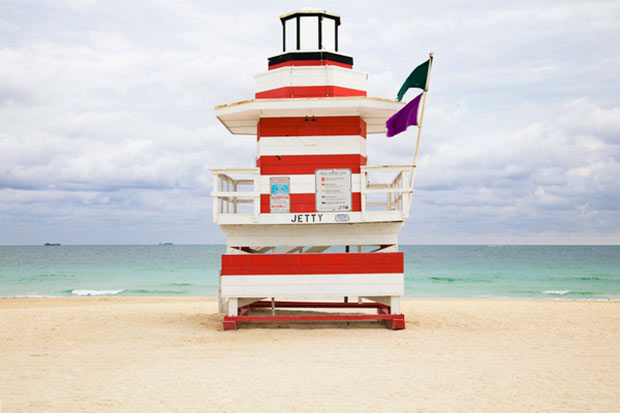 And this one looks really nautical as it takes the shape of a boat in red and white.
I call these beach houses as a bespoke work of art. The candy colors and fun designs are surely unexpected in a beach like this. But having these in Miami's beach line makes beach time even more fun. I will not be surprised if these pictures taken by Leo Caillard could either bring in more tourist to the place or inspire other beach resort owners to have one similar to these. Tell others about these lovely beach houses by sharing this post!
FREE TRENDING HOMES IN YOUR INBOX!
Never miss any updates! Subscribe to our feed and we'll send you the latest trending homes right to your inbox daily! Join us Now!